Super GT is a series I had almost forgotten about, put on the side if you will, as I got on with my job of featuring and covering the bread & butter of the Japanese car culture. You see way before I became part of the Speedhunters project, before SH actually even exited, I used to cover a few rounds of Super GT every year (this makes me sounds rather old!). Back then foreign magazines couldn't get enough of the series, readers probably excited at seeing the road cars they owned or lusted over transformed into wild GT racers. It served as inspiration, but then as quickly as foreign interest came, it all but disappeared. So it was on to the next big thing, something called drifting, and a new event that went by the name of D1-GP. The rest, as they say, is history.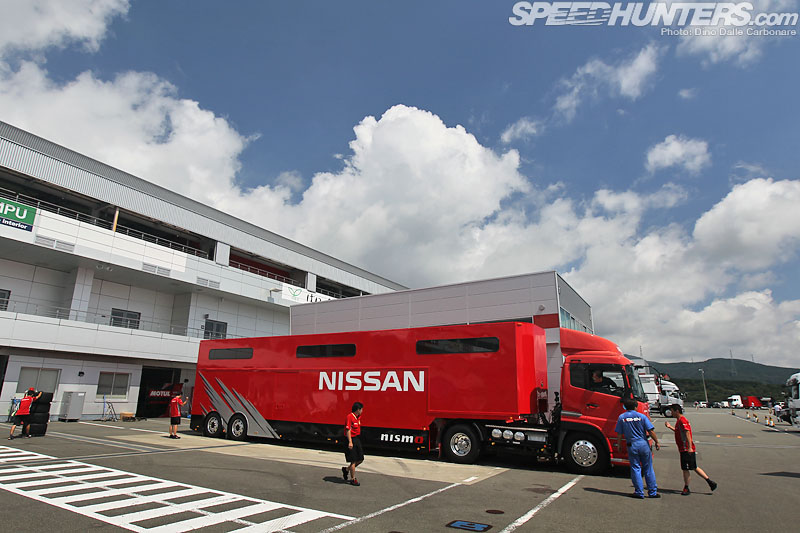 But Super GT (known as JGTC up until 2004) was always on my radar, I did keep up with how each championship unfolded and every year at the Nismo Festival I got to see some of Nissan's GT machines.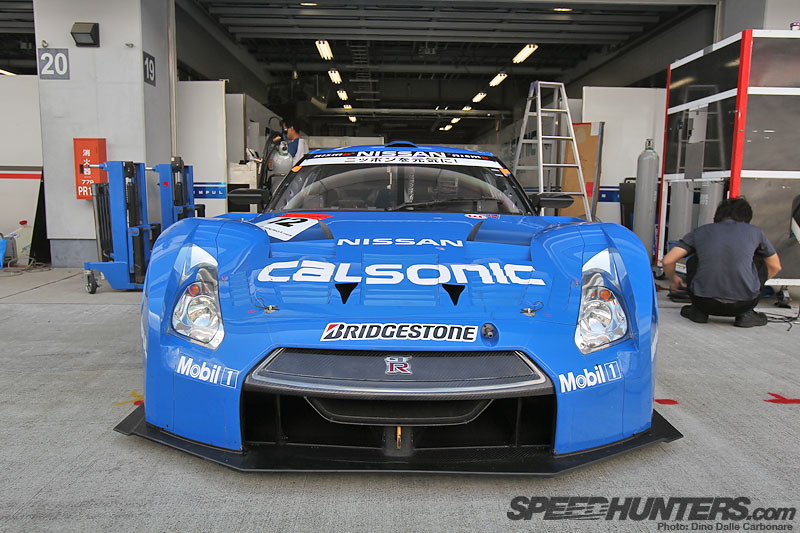 But it wasn't until last Friday that I realized just how much I missed being around these crazy race cars. I was at Fuji Speedway to shoot a rather special all-new GT300 race car for 2012, something you will have to wait until later in the week for, when the feature goes live. So as I found myself in the mist of a buzzing paddock, about an hour early and armed with a pair of DLSRs I decided to make the most of it…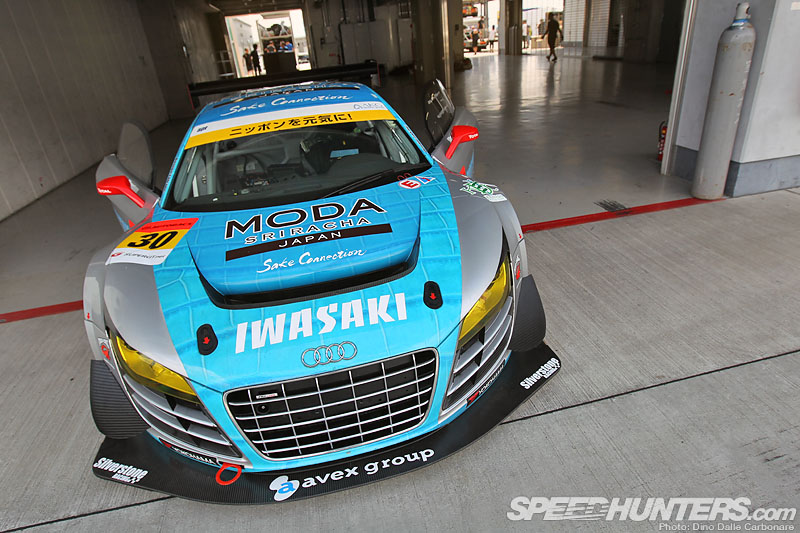 …and take a look around, see teams unload all their equipment for a busy weekend of racing…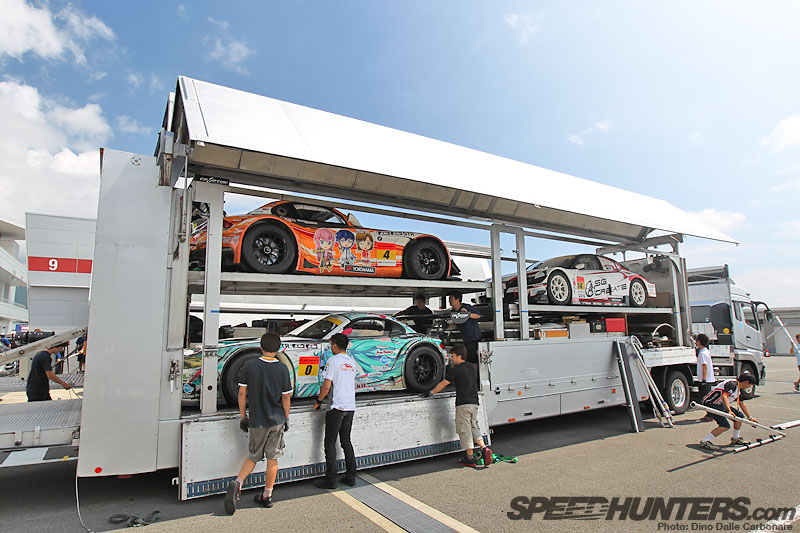 …which of course included all the race cars! I stopped by the GSR & Studie with Team Ukyo pit, which runs a pair of BMW Z4 GT3s in the GT300 class.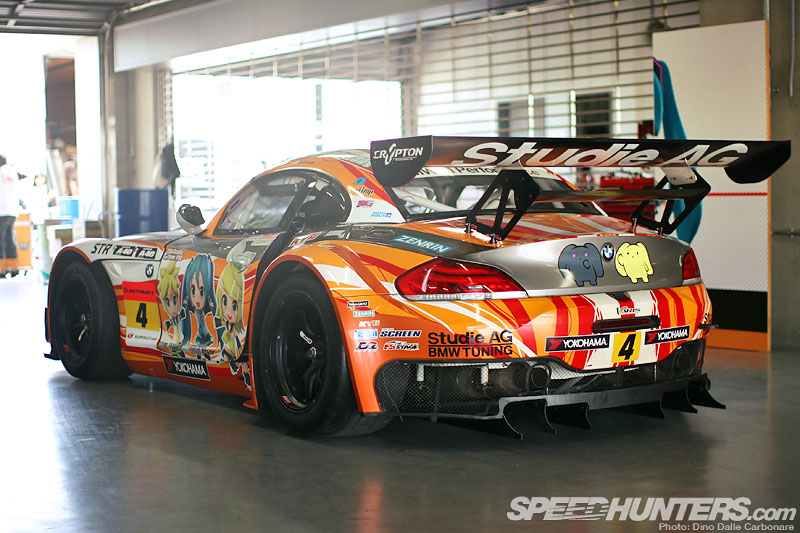 The orange car is driven by Taku Bamba and Masahiro Sasaki…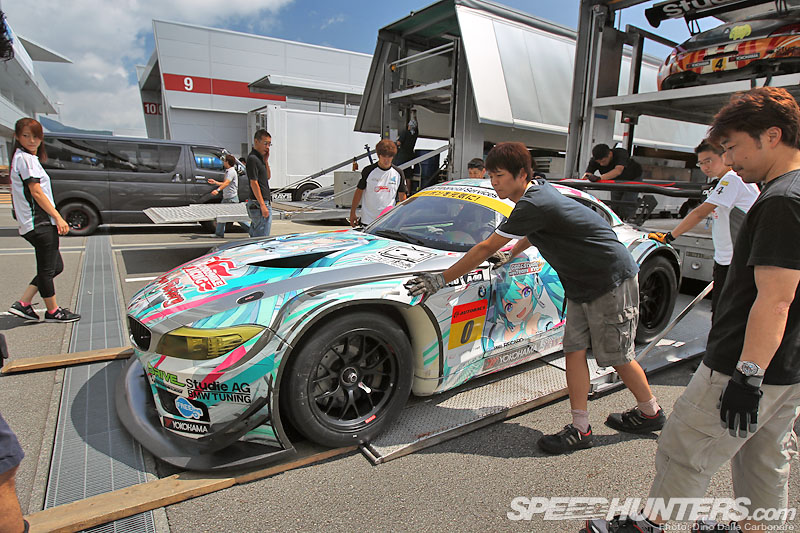 …while this number 0 one is steered by none other than Nobuteru Taniguchi along with Tatsuya Kataoka.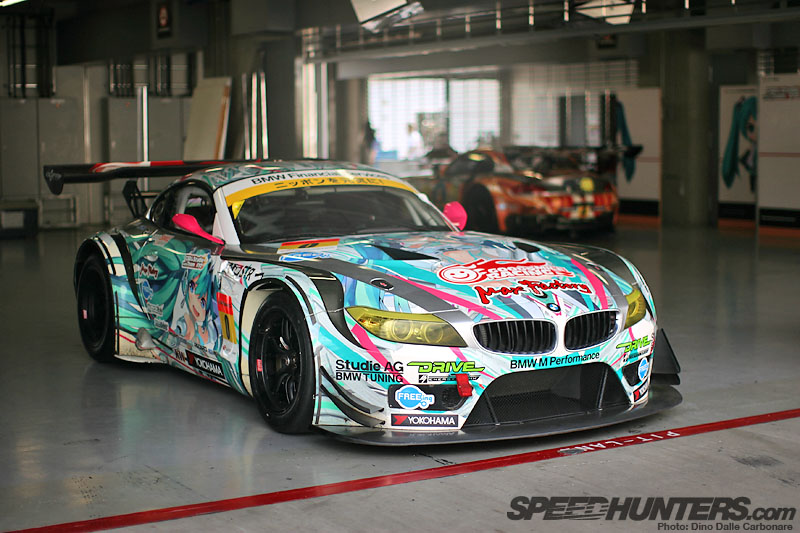 N0b and his teammate won the GT300 championship this year and are currently sitting in 7th position after yesterday's race at Fuji.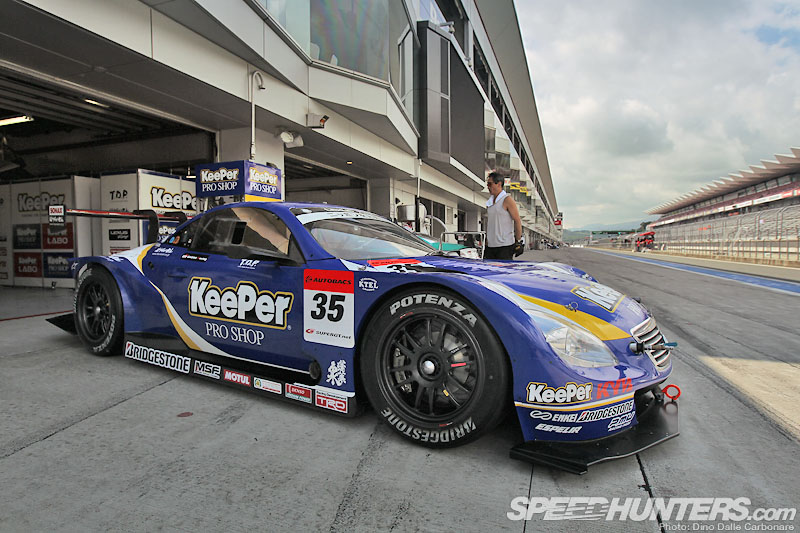 There are a total of six Lexus SC cars participating in the GT500 class and this KeePer Kraft number 35 is managed by ex-GT driver Akira Iida who on top of running the team also manages to participate in the Porsche Cup Japan series which follows the Super GT championship around. Talk about multitasking!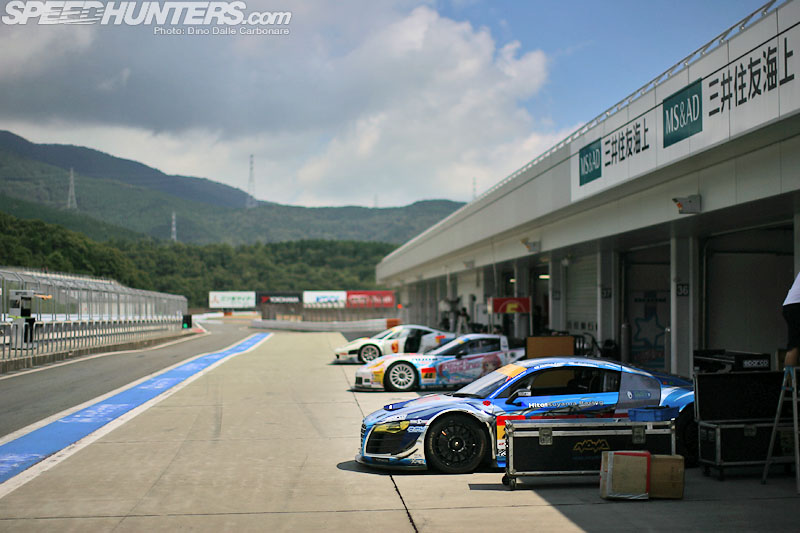 While the GT500 cars are the pinnacle of the Super GT championship, it's the GT300 teams that have the cooler selection of cars…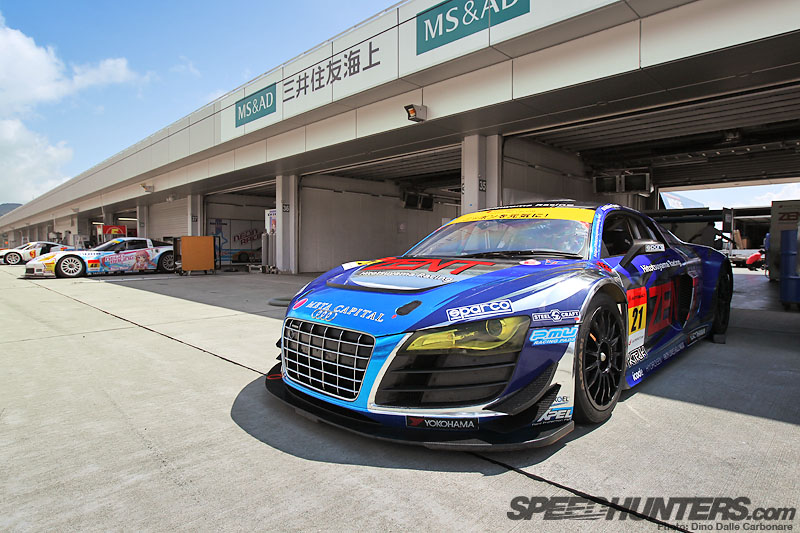 …like the Zent sponsored Hitotsuyama Racing Audi R8-LMS. The car is piloted by Cyndie Allemann, a female Swiss driver and Akihiro Tsuzuki.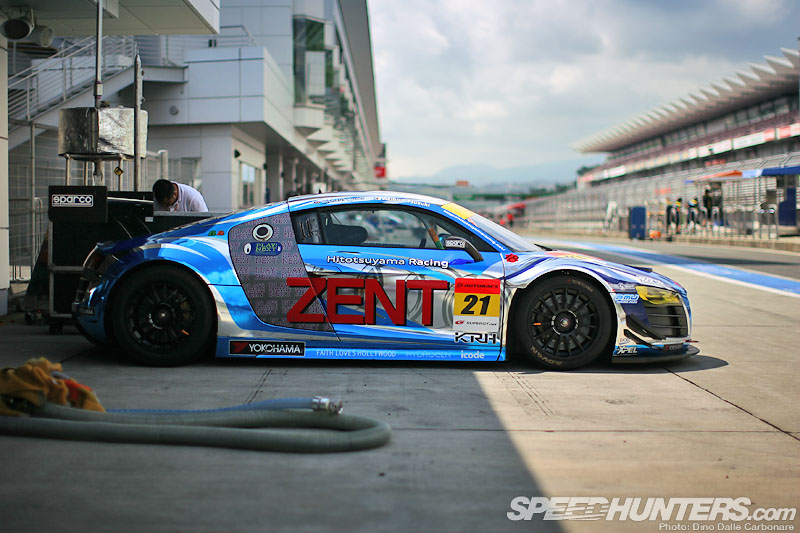 Despite its popularity in other series around the world the R8 has been in the Japanese racing scene for just over a year, the LMS cars in Super GT and the R8 GT3 in Super Taikyu.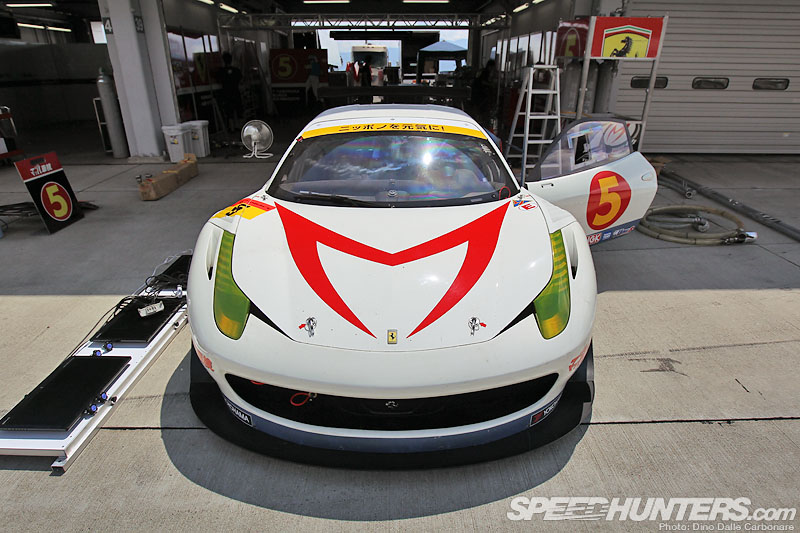 This Team Mach 458 Italia GT3 is the only 458 currently entered in Super GT, and it looked fantastic!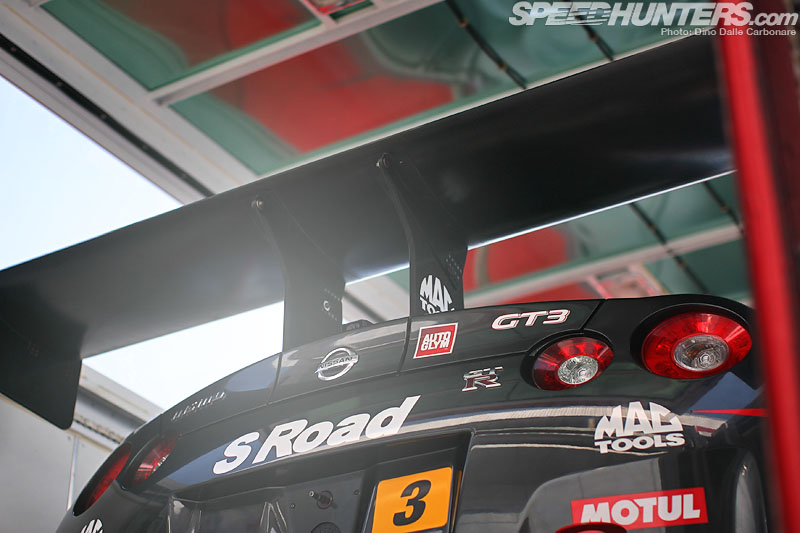 It's hard to pick a favorite car among a selection like this, but the S Road R35 GT-R GT3 is definitely in my top three in this year's season.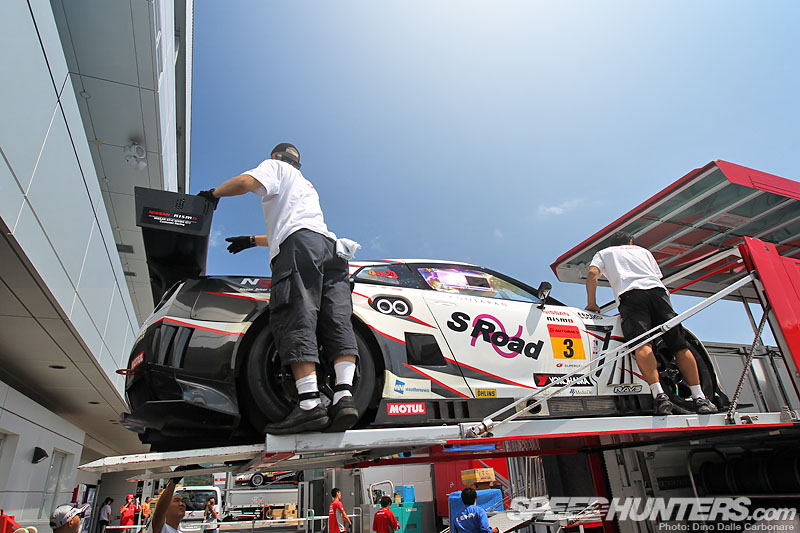 It's great to see a race R35 that actually resembles the road version of the car…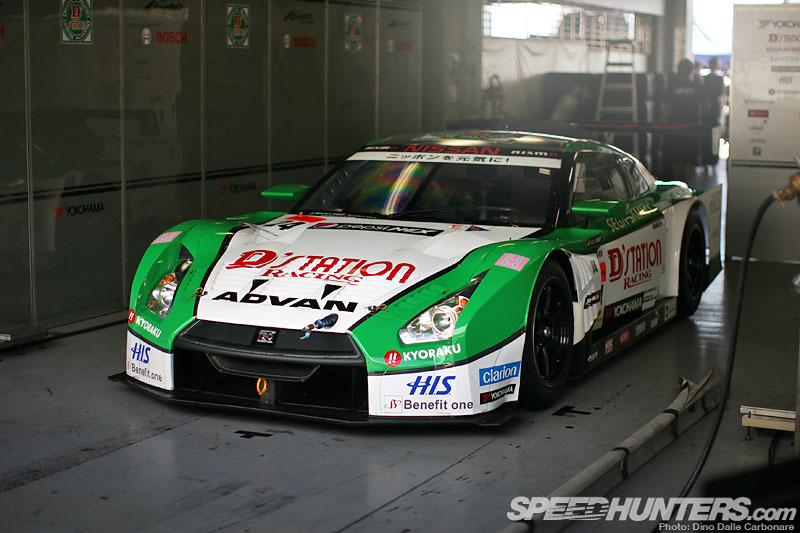 …the GT500 beasts are amazing, but it's only the lights and roofline that tells you this is a GT-R.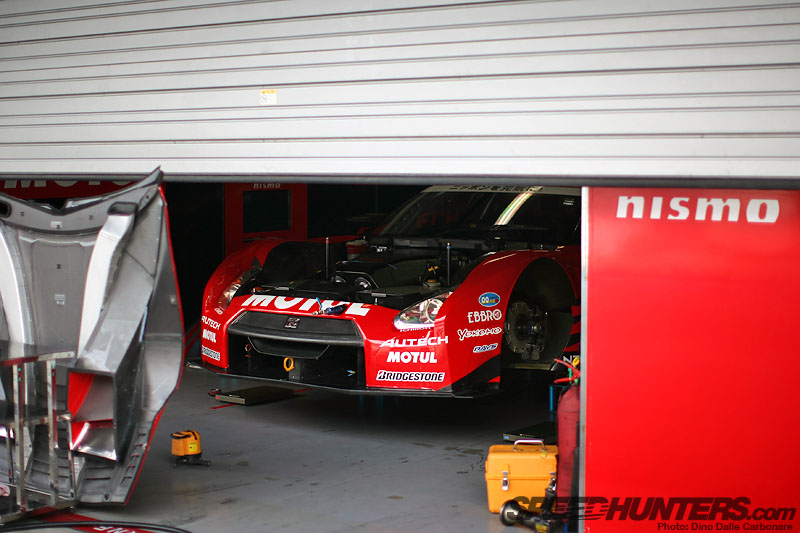 As GT500 regulations stipulate all cars must not run forced indication, all teams limited to an NA V8 no larger than 3.5L.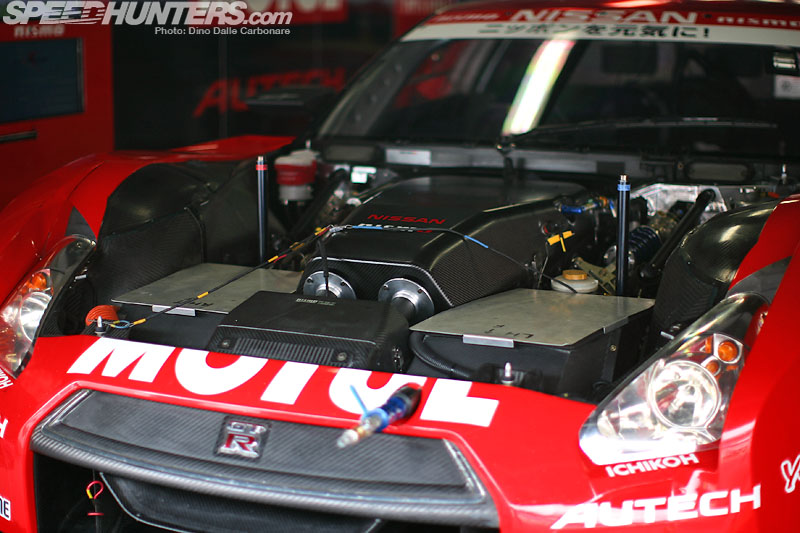 It's quite sad as back in the day I remember staring at the racing RB28s that the Skyline GT-Rs ran, drooling over the exotic materials like the magnesium alloy head covers, the titanium heat shields for the IHI turbos, the dry-sump lubrication which allowed the tall RB to sit extremely low in the engine bay. Now all you are confronted with is a purpose` built and developed race engine. It's still very cool, but just not as much. Hence why the VR-powered GT3 that races in the GT300 class gets me more excited!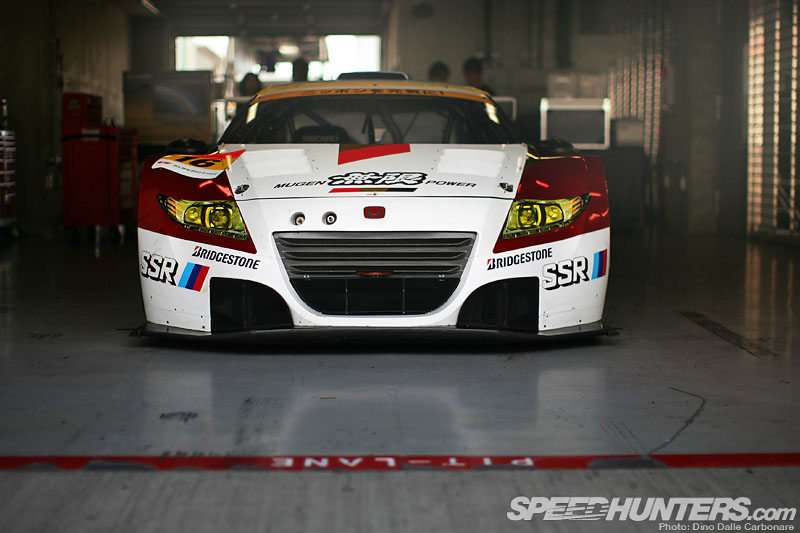 But while there is an element of sadness when thinking back to those golden years of the JGTC, racing is all about continuous evolution, technical breakthrough and the refinement of every aspect of a race car. The all-new hybrid-powered CR-Z is the perfect example…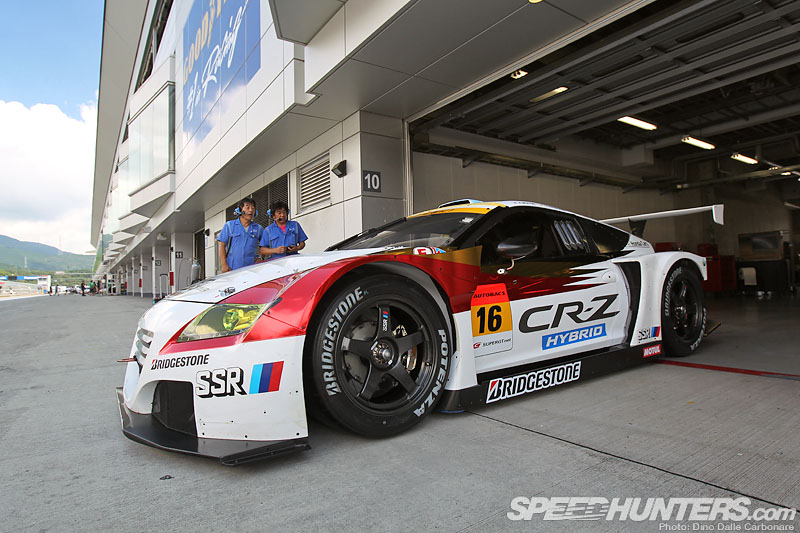 …it's a stunning machine to look at and boasts one of the most exciting engine layouts on of the whole SGT series…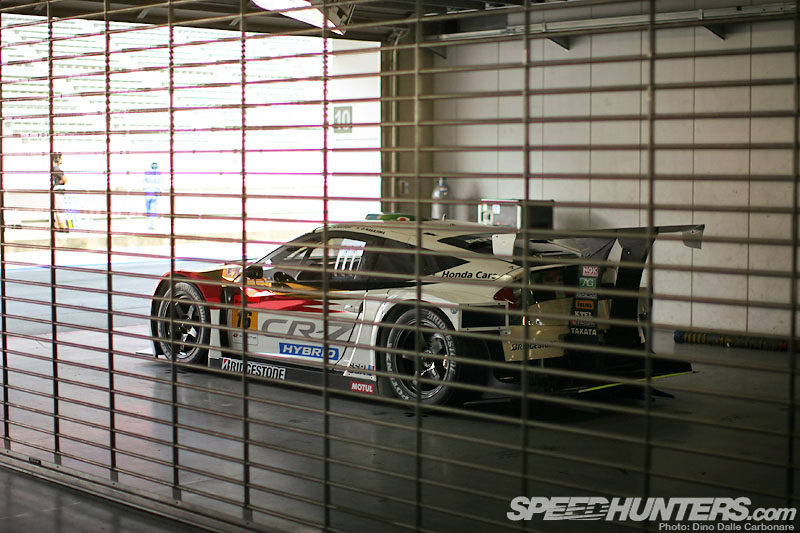 …a mid-mounted, longitudinally oriented, twin-turbo 2.8L V6, boosted by an a 50kW motor and a rear-mounted sequential transmission.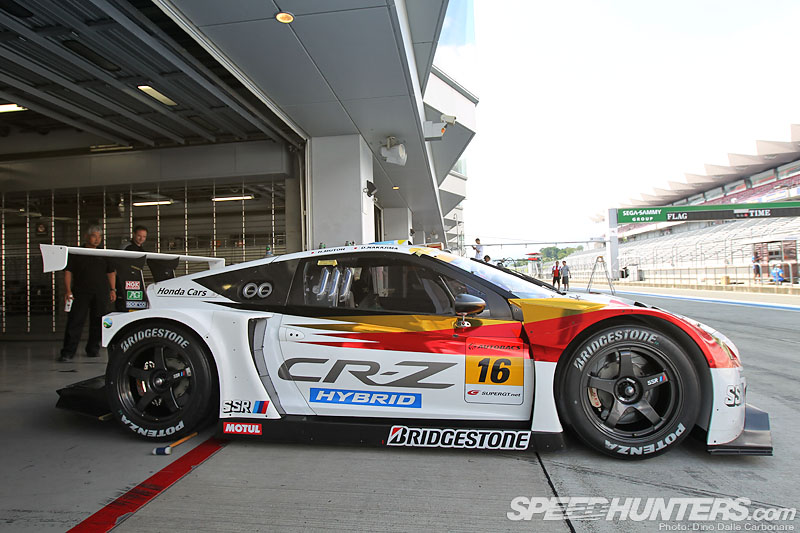 It's said Honda developed the car with the idea of maybe using it in the GT500 class once it has undergone a season's worth of development and fine-tuning.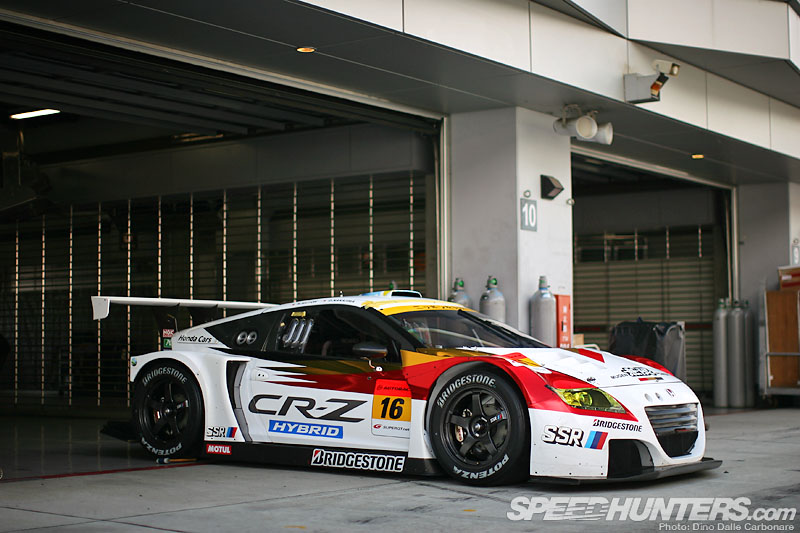 Quite impressive!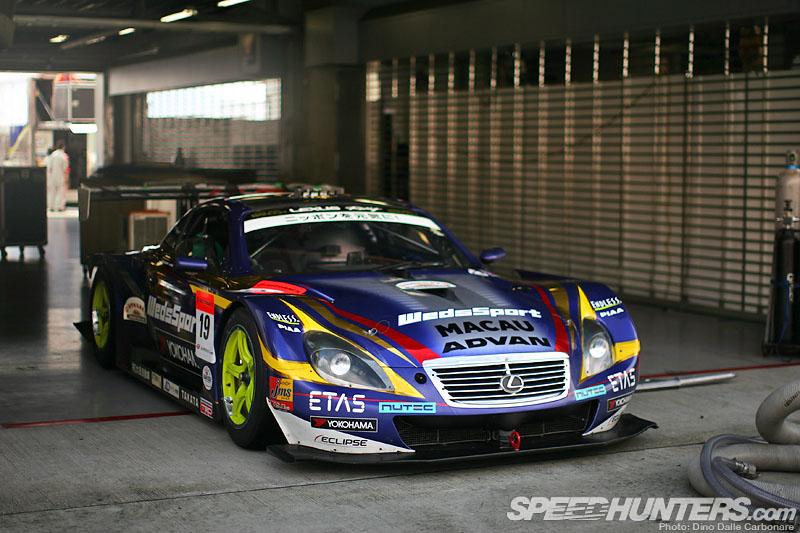 Here is the WedsSport Bandoh SC430 which Seiji Ara and Portuguese driver Andre Couto drive.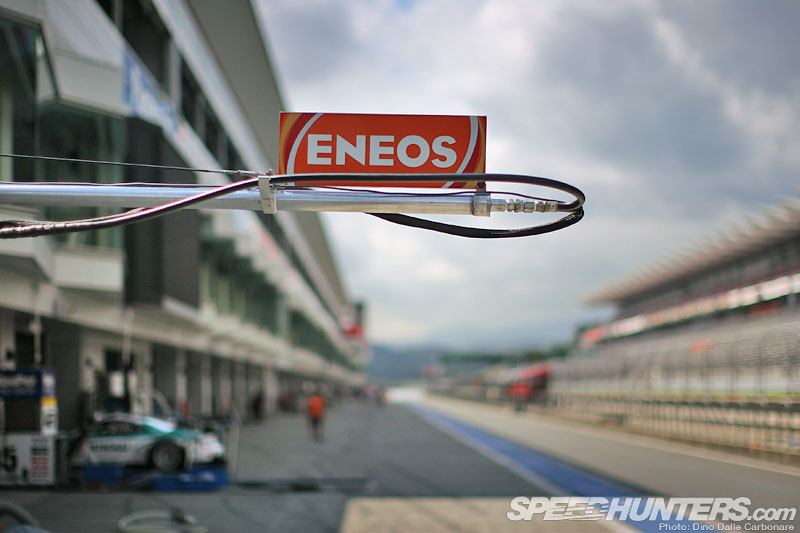 Right at the top of the pit lane…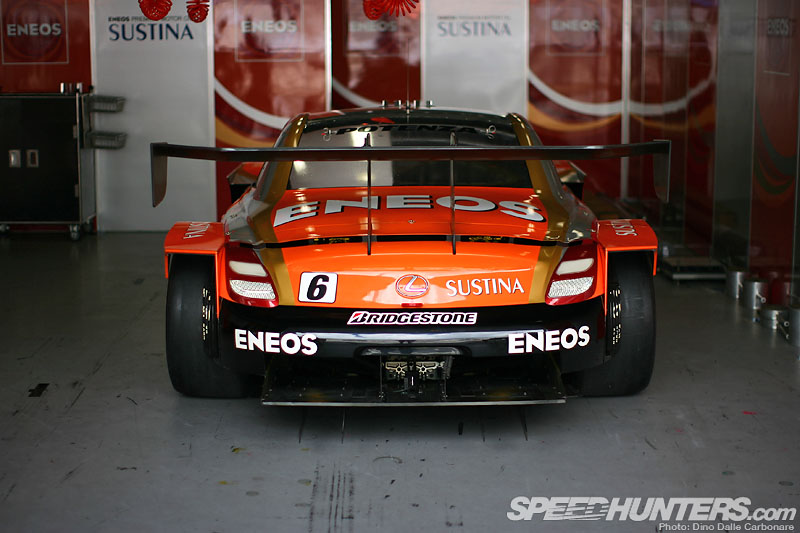 …I found another SC, the number 6 car of Daisuke Ito and Kazuya Oshima which is currently sitting in second position.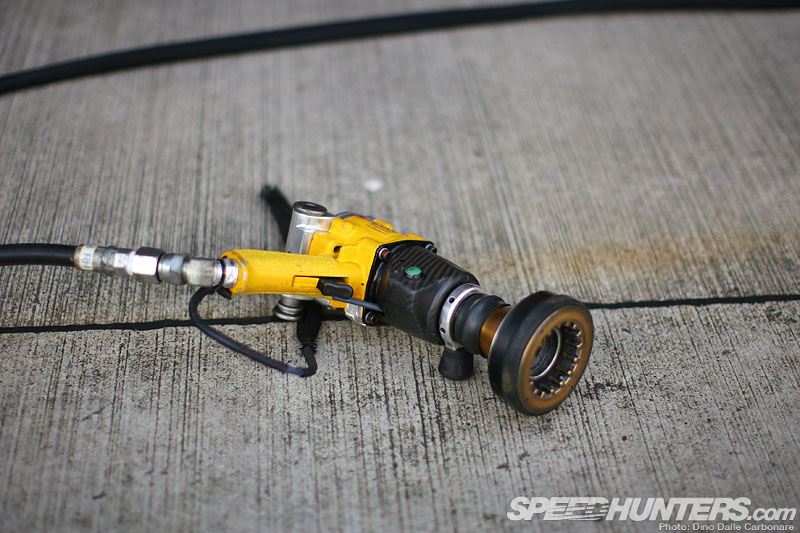 The mechanics and pit staff were busy setting up throughout the day so there was not even a practice session to be seen on Friday.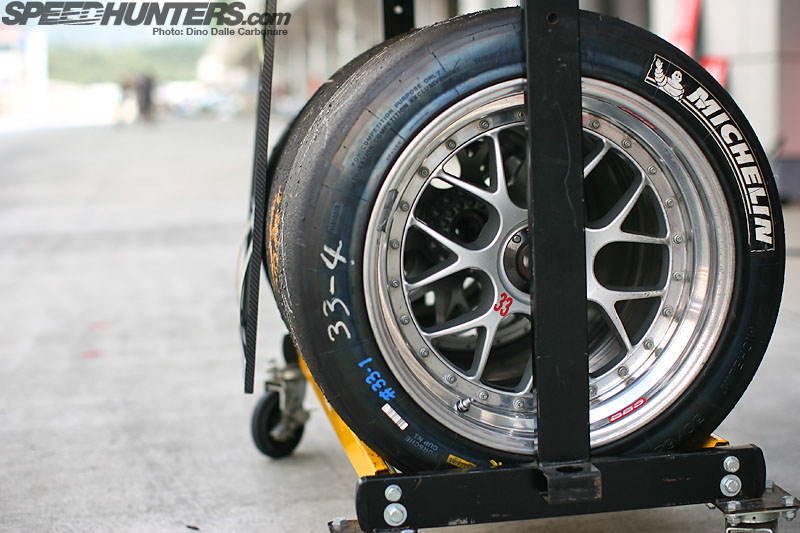 While the racing is an incredible thing to witness up close, for me, wondering around the pits in total freedom is what is by far the most fun. There are no schedules to stick to, nobody telling you where you can and cannot stand, it's all so relaxed and friendly and it allows us to experience a side of the sport…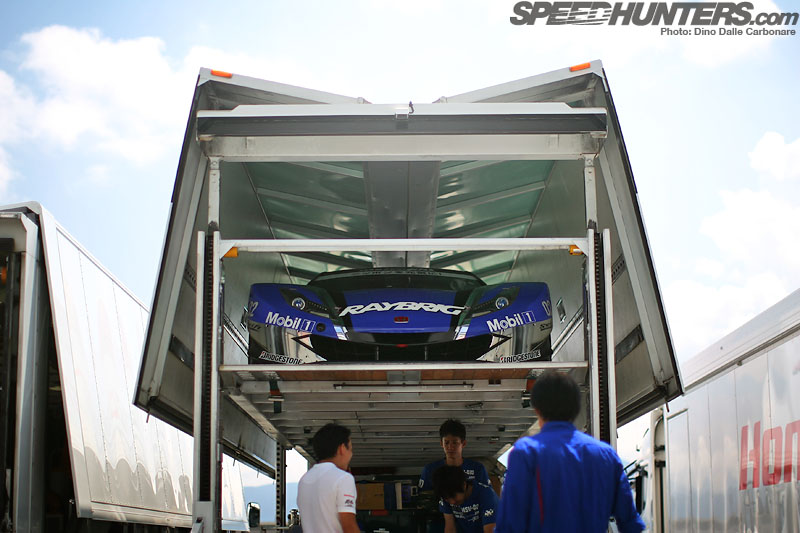 …that not so many get to see.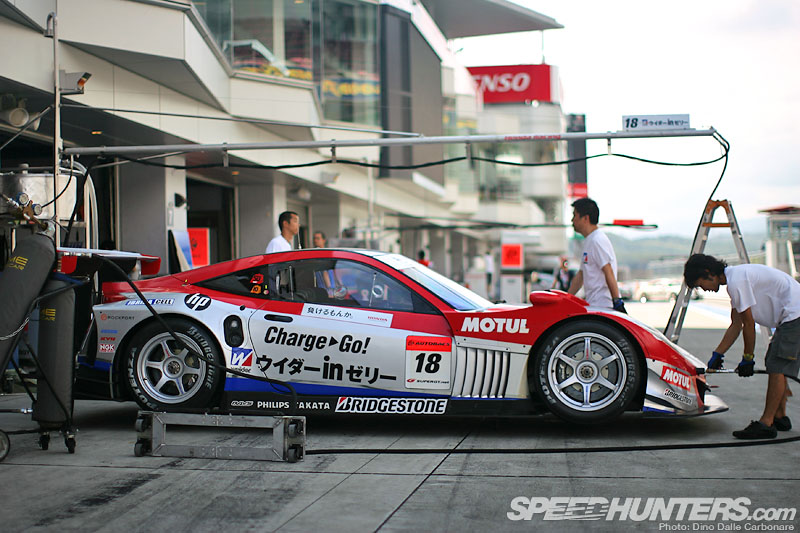 Every time I see the HSV-010 GT I can't help but wonder what a slightly more narrow body, simple, road-going interpretation of this design would look like. Imagine it in white, with carbon detailing and subtle wing…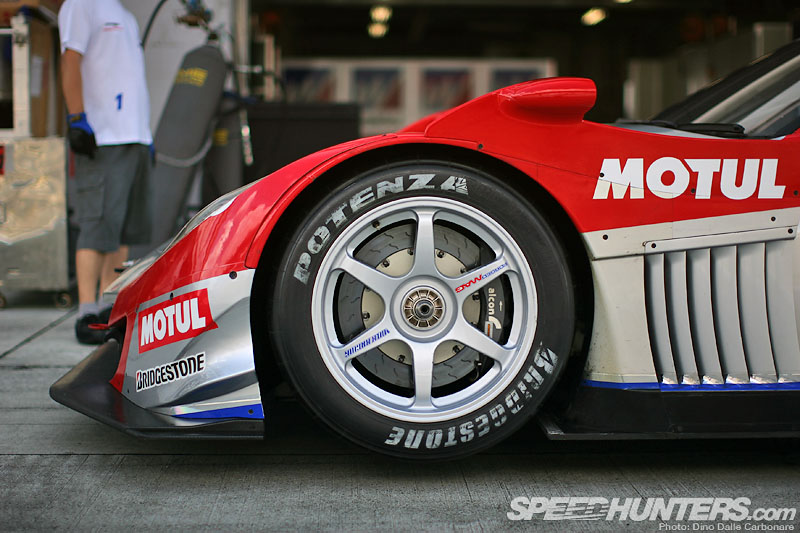 …finished off with a nice red Honda badge up front. Why Honda? Why did you not make this car? You are still not too late…forget that NSX concept car, you already have the successor to the NSX right here!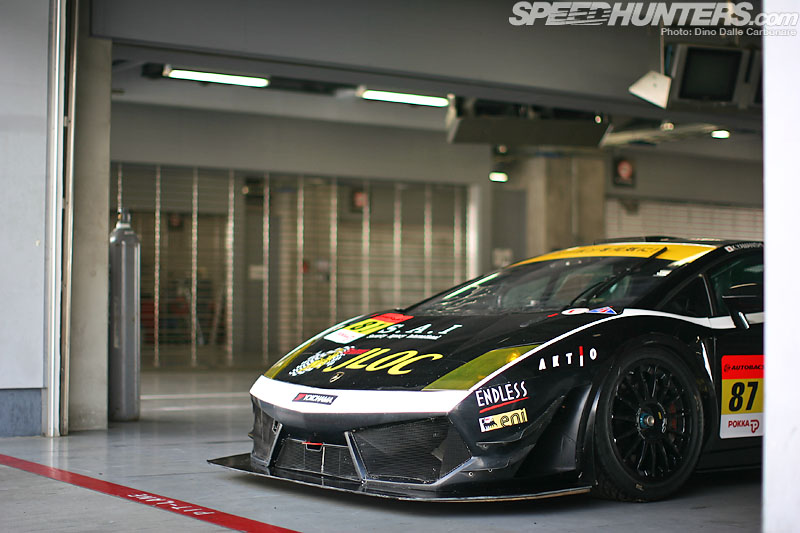 After scratching my head at why the HSV-010 GT is even actually a reality and allowed to compete in what is a production-based series, I walked up the pits, passed this lonely JLOC GT300 Gallardo…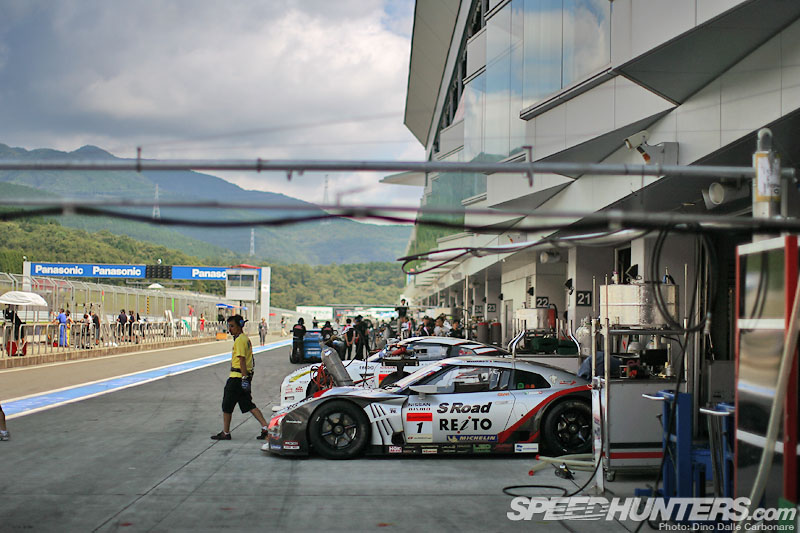 …and looked up to this view. I've got one last selection of shots to share…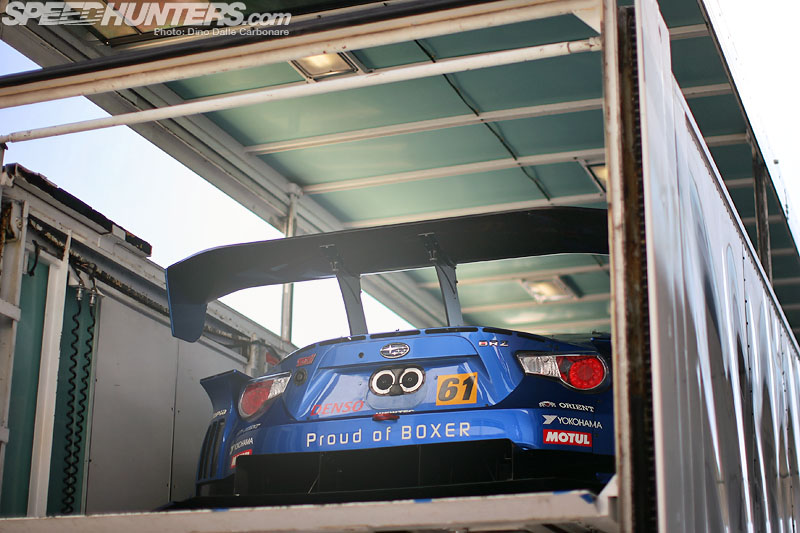 …and maybe also a few desktops. So what do you guys think? Are Super GT cars cool? Would you like to see more of this awesome series on Speedhunters? Would you be content with the usual race review, or would another angle to the coverage be more appealing?
-Dino Dalle Carbonare