As members of the Speedhunters team, each of us has come to know certain events that are traditions for us. While we always keep try to keep things fresh and never shy from venturing into new territories, there are some events have become staples of our respective Speedhunting regions. For me, the month of September has long meant the coming of two very different, but very enjoyable events – JCCS and Billetproof California.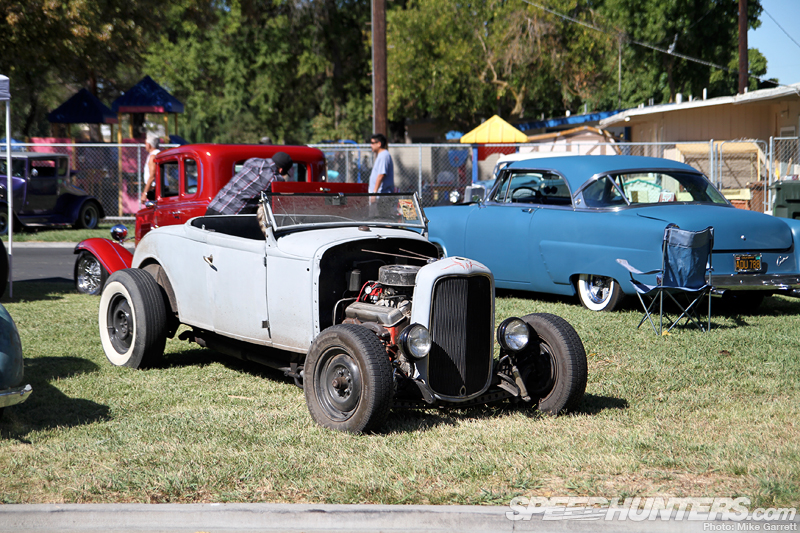 For the last three years since moving back to California from Japan, both JCCS and Billetproof have been regular stops for me. Even more so, both events have come to symbolize the slow fading out of the summer event season (despite the fact that they always seem to happen on some of the year's hottest days).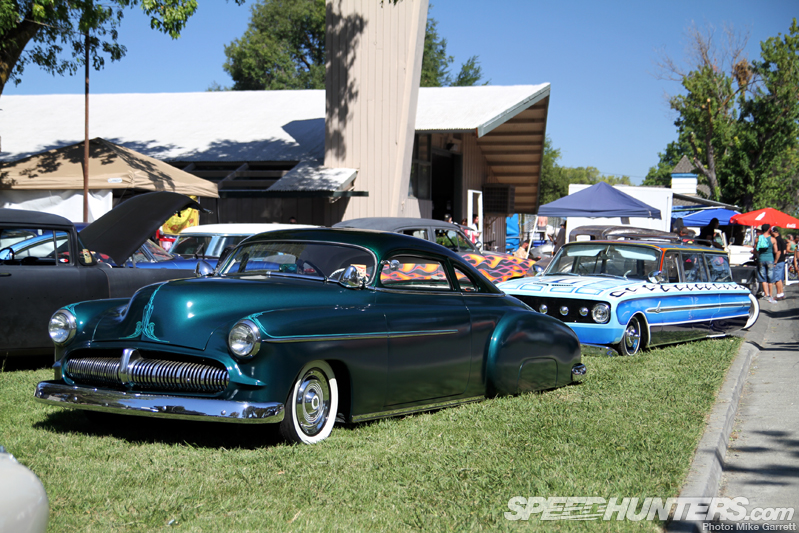 Unfortunately for some reason this year, both JCCS and Billetproof fell on the same Saturday. Given the distance between Antioch and Long Beach, doing both was out of the question. It was one or the other for me.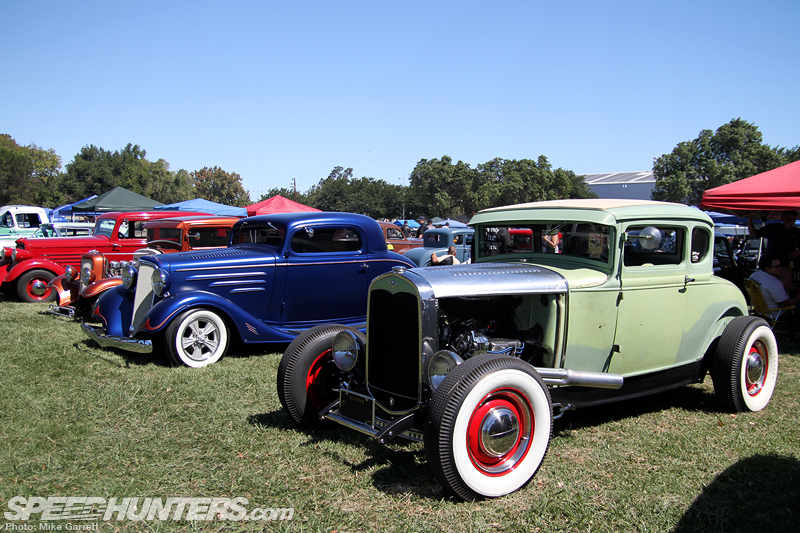 As we began to plan out the month's event coverage, it was decided that my colleague Sean would handle JCCS while I would take Billetproof. At the same moment Sean was uncovering Datsun 510s and Hakosuka Skylines at JCCS, I was pointing my lens at '32 Fords and '49 Mercs some 375 miles to his north.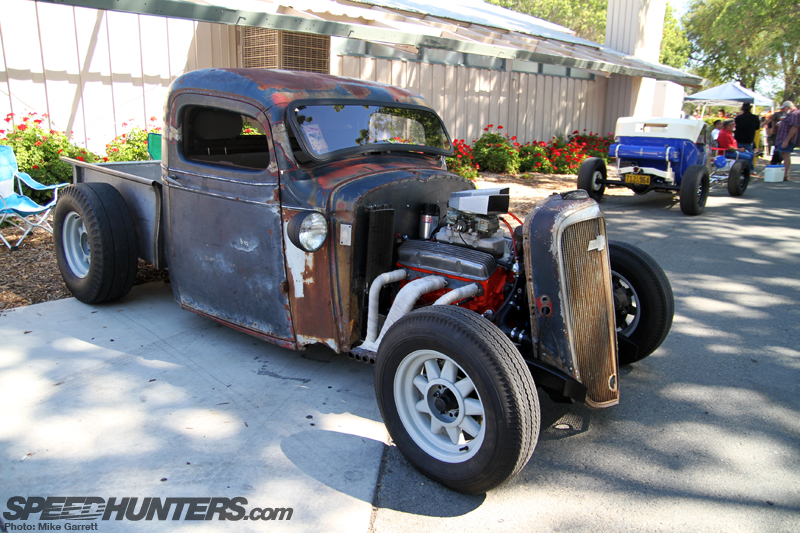 While there was a certain disappointment that came knowing that I wasn't at JCCS for the first time in years, my mood quickly improved once I arrived at the Contra Costa County Fairgrounds for Billetproof California 2012. As I walked through the gate, I was once again reminded why I enjoy this show so much.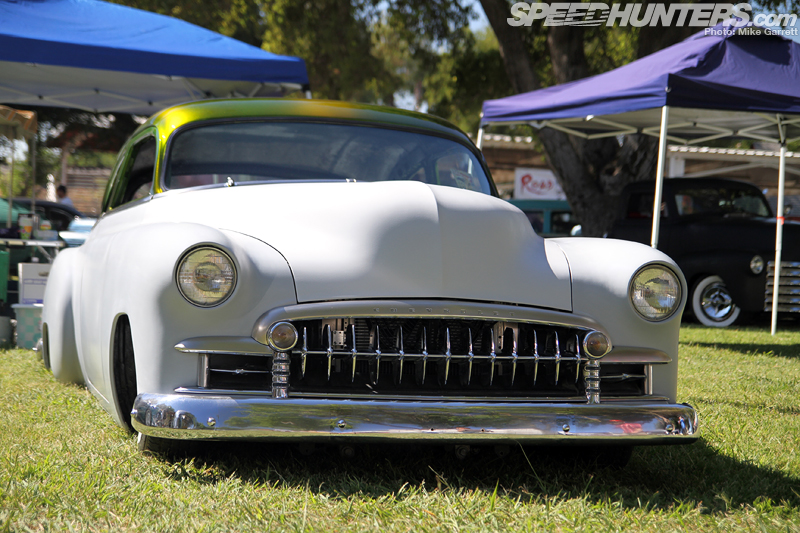 Regardless of where your automotive tastes lie, there's something you have to appreciate about an event that proudly bills itself as "The World's Least Important Car Show". The vibe is very blue collar, with trailer queens being frowned upon along with things like billet wheels, tweed interiors, and visible independent front suspension.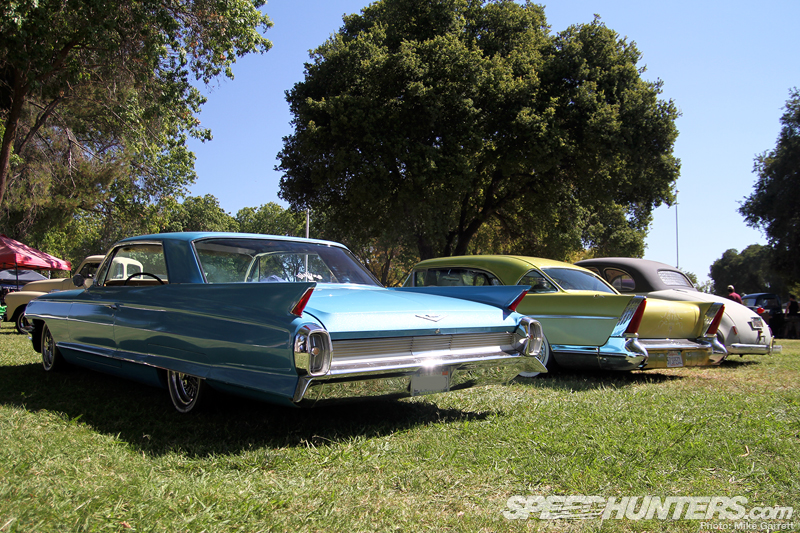 It's that grassroots nature that has made this event such a hit, and there are now Billetproof shows held all over the United States. In the last several years, the "traditional" Hot Rod and Custom scene has exploded, but sixteen years ago when Billetproof began an event that welcomed cars coated in primer or rust was unheard of.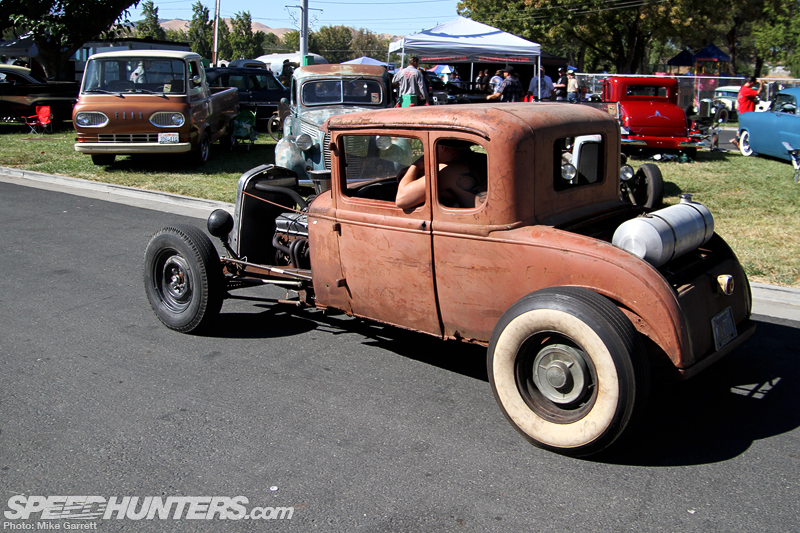 Yet even with the growth of Billetproof and the scene that surrounds it, there's still something fresh about an event that welcomes "unfinished" Hot Rods and daily drivers with open arms.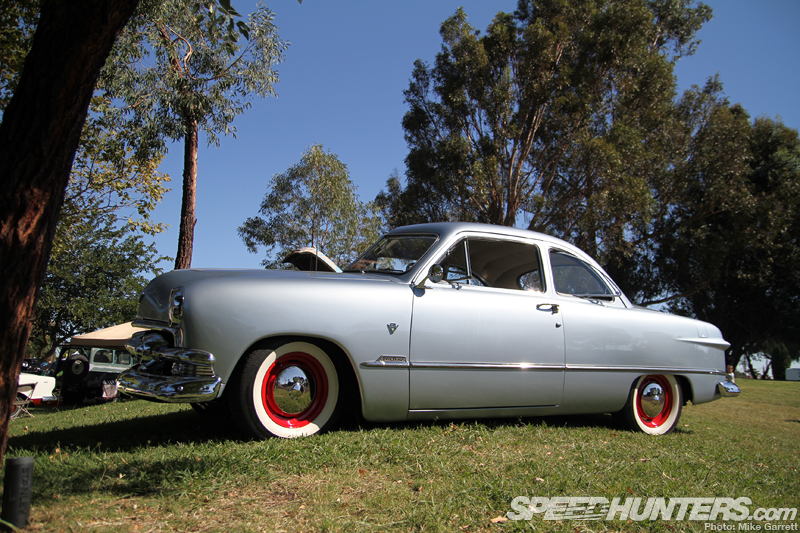 Of course that's not to say that Billetproof only caters to those with beaters or Rat Rods. There are lots of high quality Hot Rods and Customs as well, but they are almost exclusively of the traditional variety. This Shoebox Ford is one of those such cars – clean, simple, and legitimate.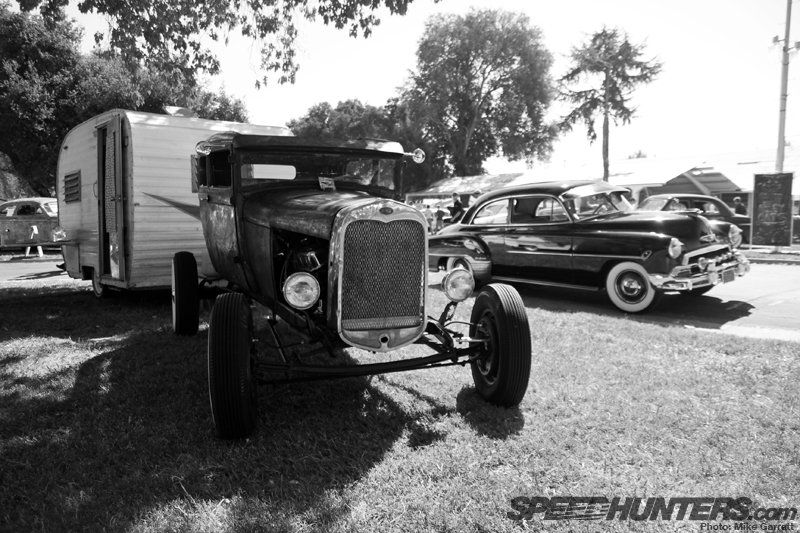 On paper the Billetproof philosophy might sound pretty narrow in scope, but the event actually brings an extremely diverse mix of vehicles out to Antioch every September. It's not uncommon to see an old Jalopy that looks like its barely staying together…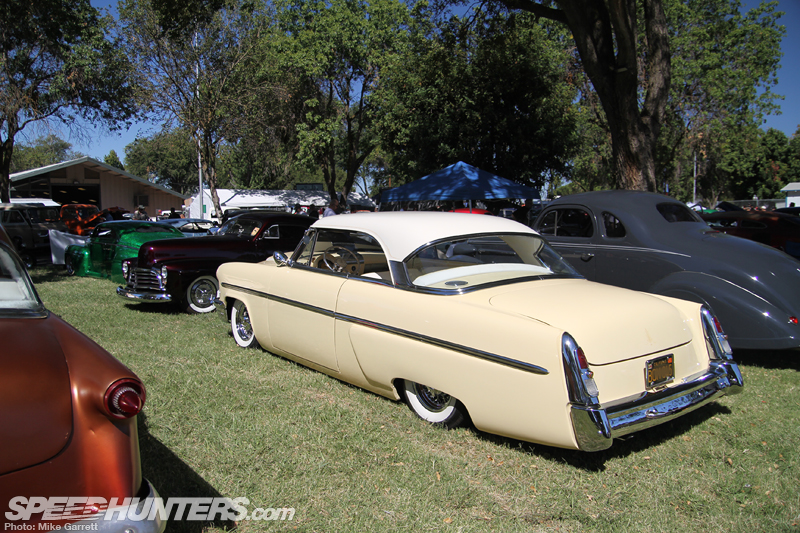 …sitting right next to a stunningly beautiful custom from the 1950s or early 1960s.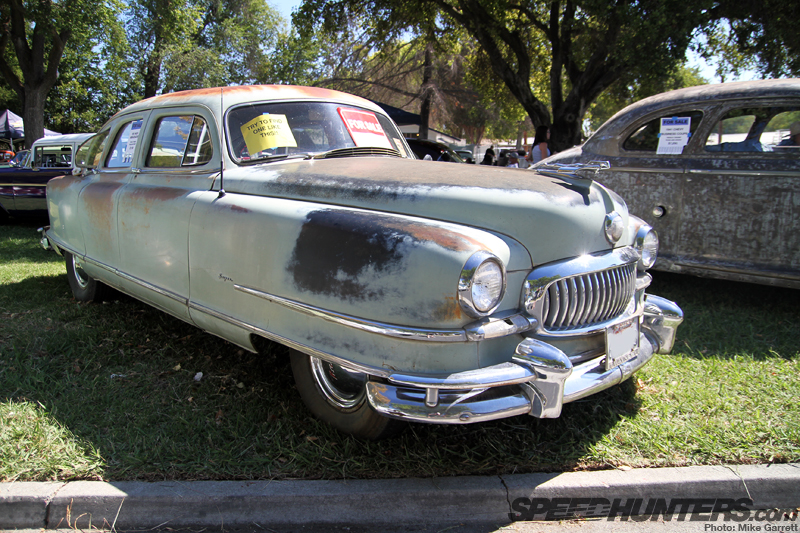 Then sometimes you see cars at Billetproof that are just plain strange. Don't like your cars to have any wheel gap? This Nash Ambassador is for you.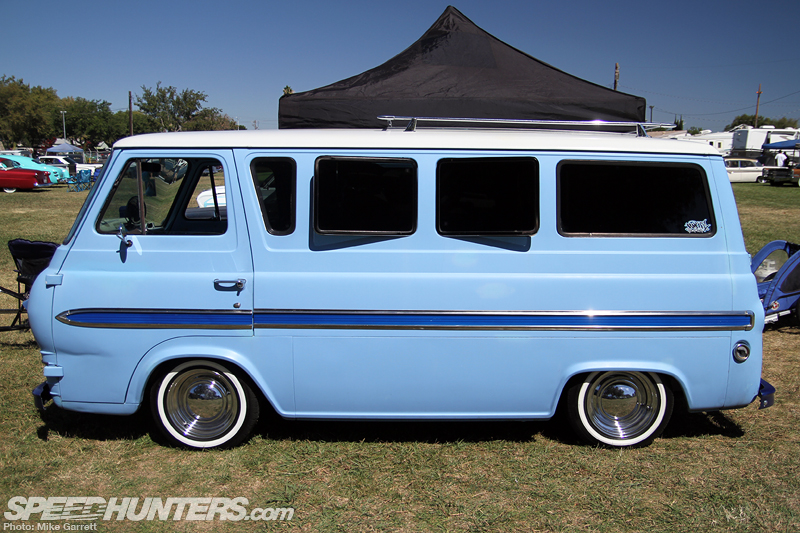 Custom vans are continuing to come back in a big way. The majority of them are too new for Billetproof's 1964 and earlier model year limit, but this Ford Econoline was one that made the cut. I've never been the biggest fan of "Baby Moon" wheels, but they do fit this thing quite well I have to say.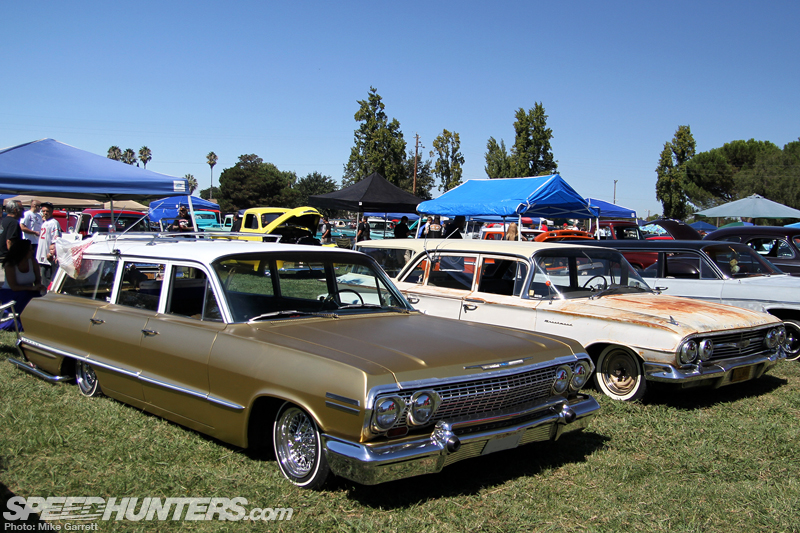 I'm going to dig more into the cars of Billetproof in my next couple posts, but there's a lot more to the show than just the automobiles assembled across the fairgrounds.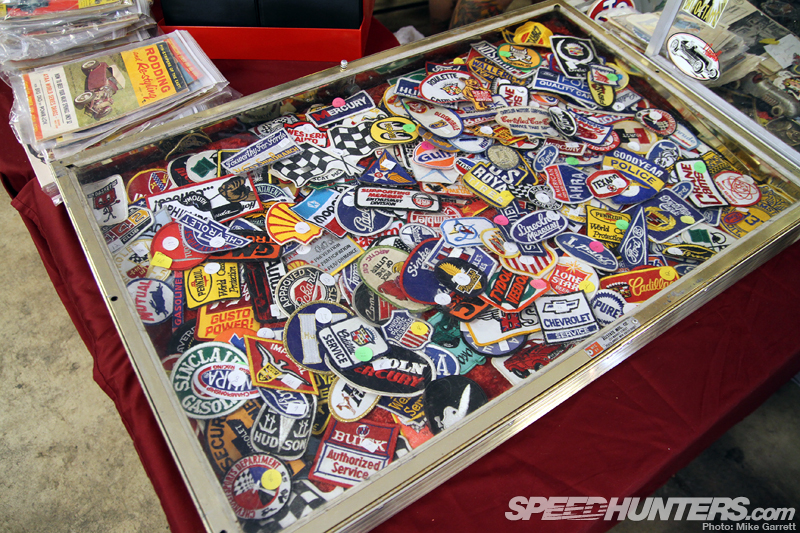 The swap meet portion of Billetproof is something that seems to grow each year. Automobilia of every size, shape, and price was up for grabs. Some booth displayed new products while others had huge selections of vintage goods up for grabs.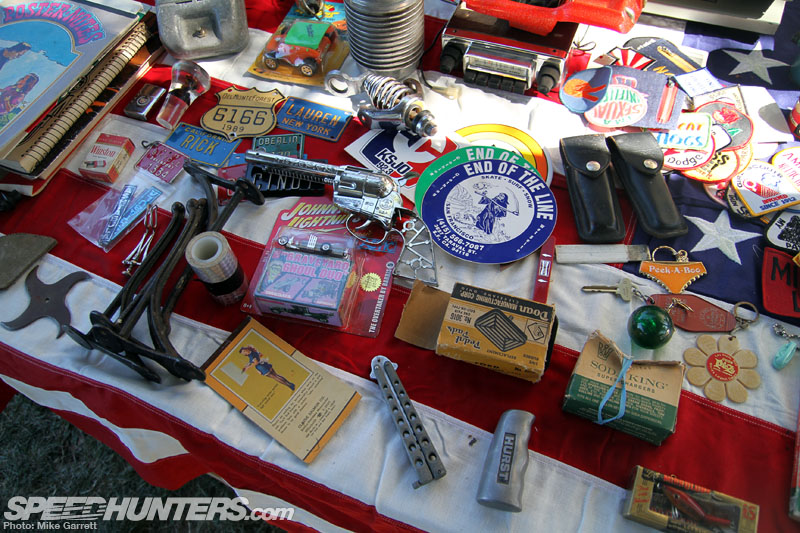 In some cases that stuff being sold wasn't even related to cars, but you can't stop yourself from being intrigued by it. As our society becomes more and more digital, I wonder if we will even have these kind of physical objects to define the present era. Somehow I think there won't be many.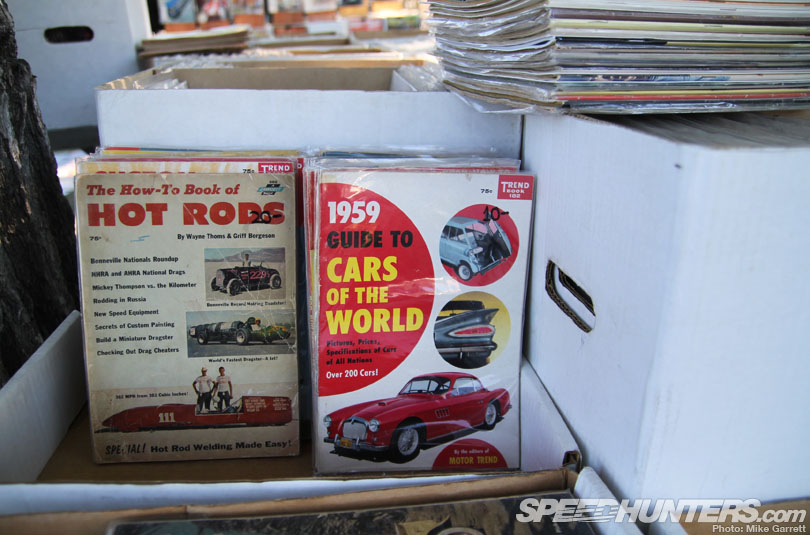 Car magazines are one of my biggest weaknesses. It's probably a good thing I had a big event to shoot or I probably could have spent the entire day flipping through this giant assortment of period car mags from the 1950s through the 1970s.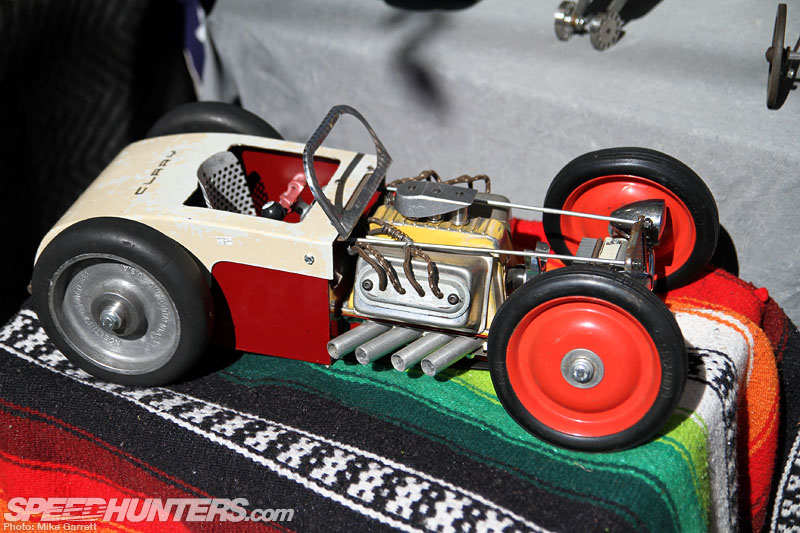 One seller was even offering these handbuilt Hot Rod models constructed from a variety of items you might find in a workshed. Very cool and very creative.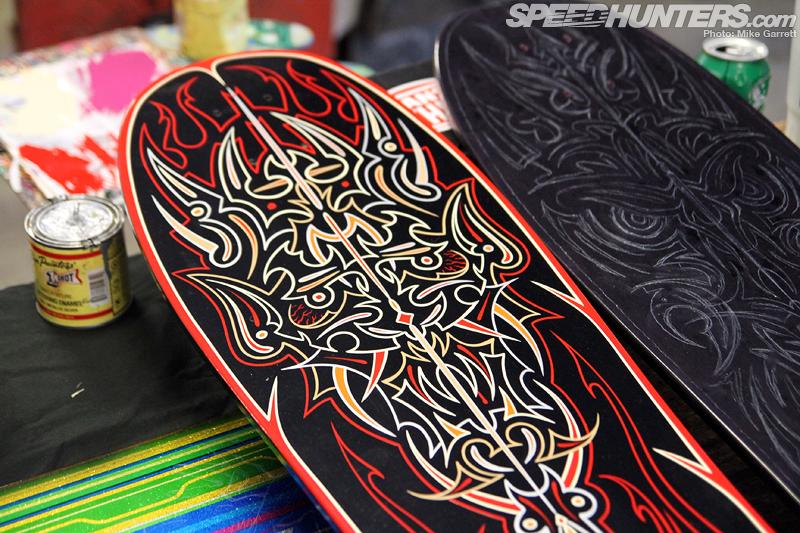 Of course the show would not be complete without a pinstriping area. While it's an art form that has roots well in the past, it seems to be getting more popular than ever.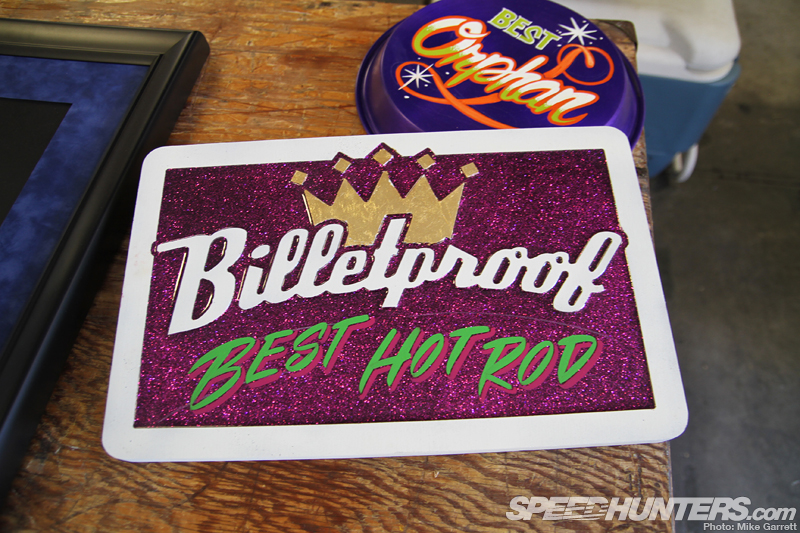 What I found particularity cool were the custom-designed awards that would be going to certain cars at the end of the day – each one completely different from the other.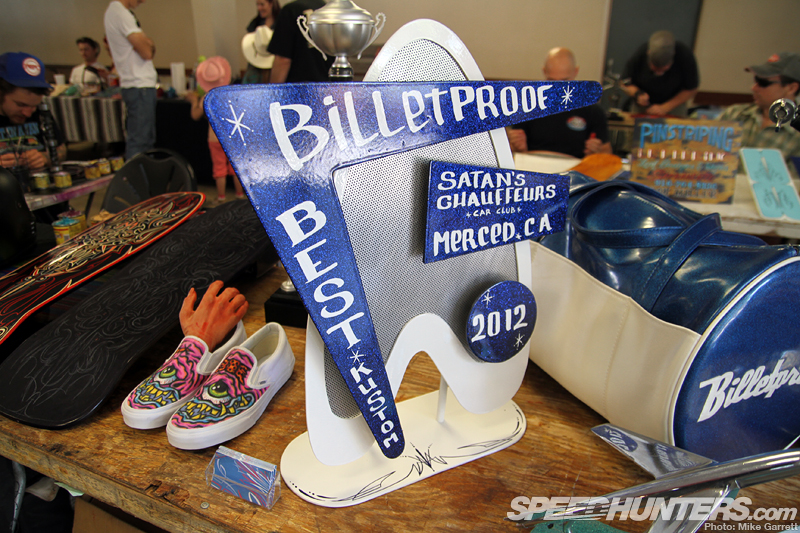 Next to store-bought trophies or plaques, there's simply no comparison. This is something that will be proudly displayed in someone's living room or garage rather than being thrown in a box or the corner of a shelf somewhere.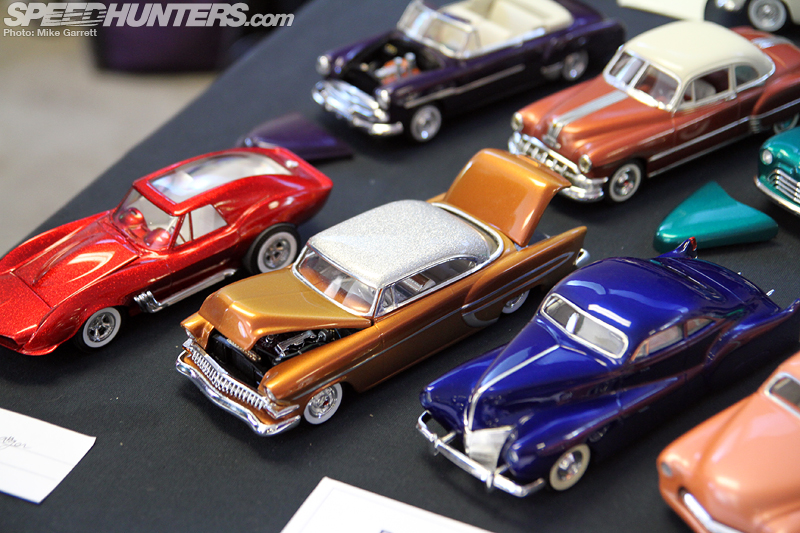 The model car display at this year's event was also much larger than before.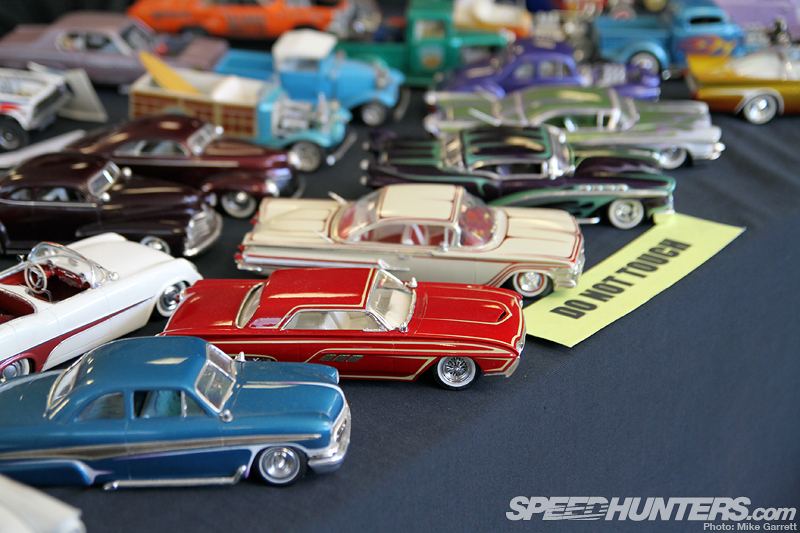 I ended up spending lots of time checking out these scale creations with one part wonder and one part jealously that my uncoordinated hands could never be capable of such precise work.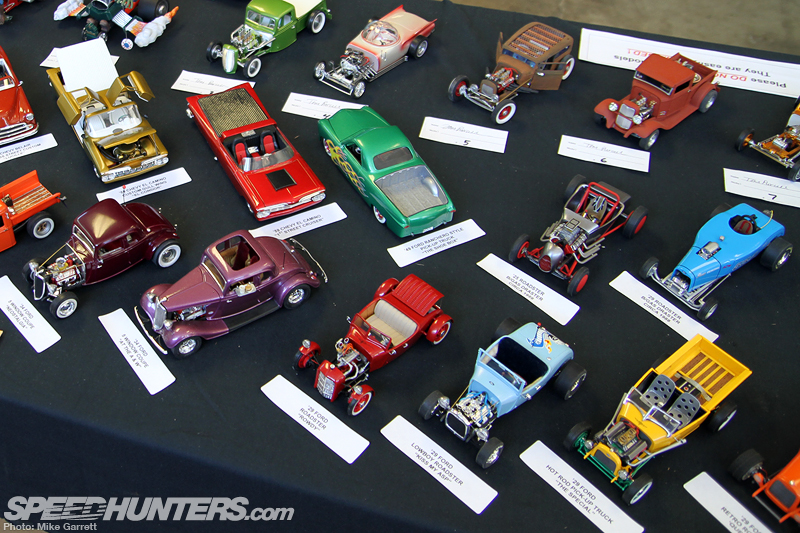 Hot Rods, Customs, and vintage race cars – they were all present in highly detailed miniature form.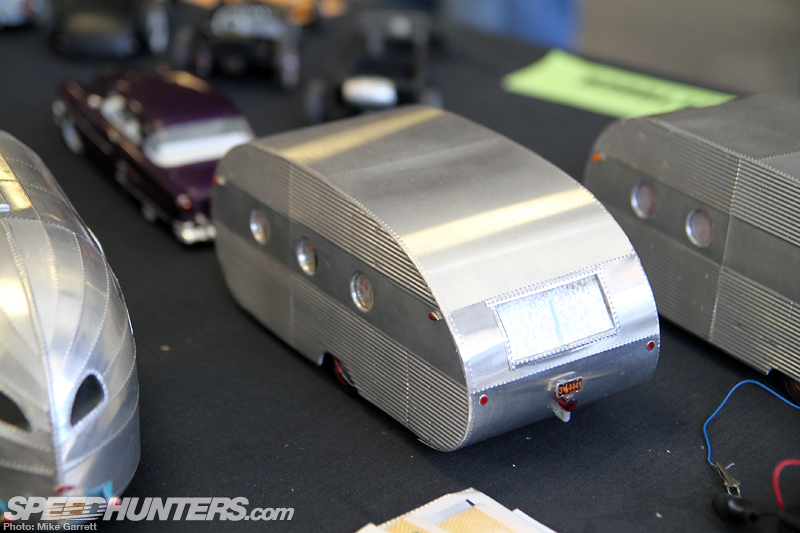 There was even one fellow that was displaying these scratchbuilt 1:24 scale Airstream trailers.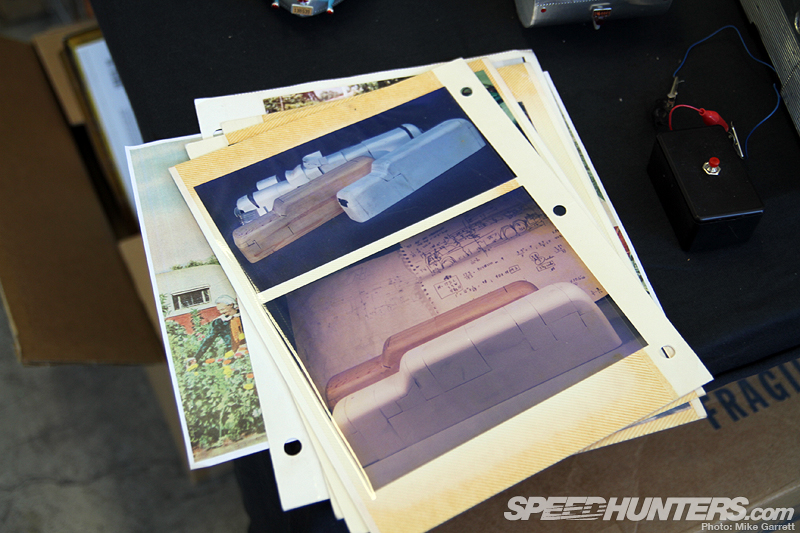 He began by carving up pieces of wood and then overlaying aluminum material to nail the look.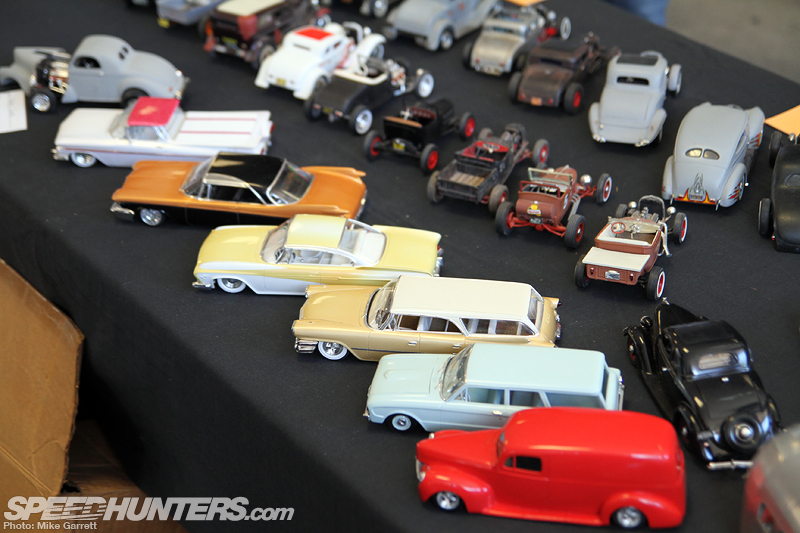 As I continued to look over the models, I got to thinking it would be cool to see these sort of displays at other car shows.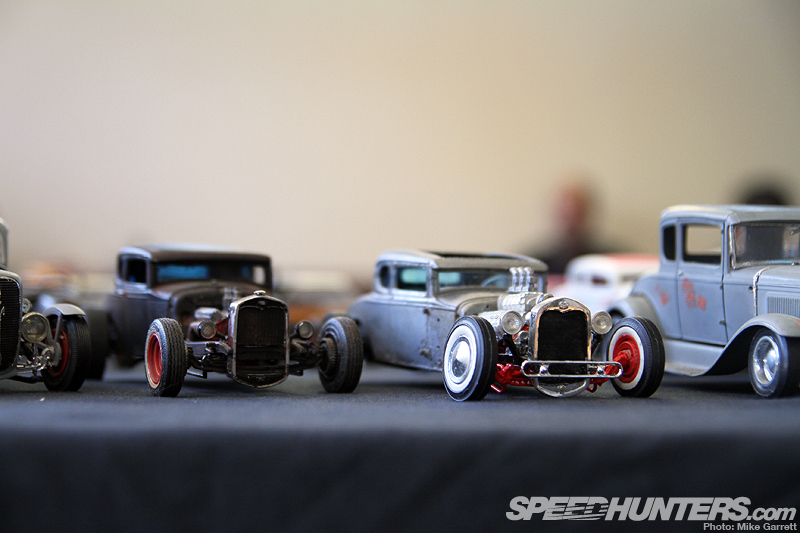 An area at JCCS for example where people could display their scale JDM creations. Who else would be down to see that?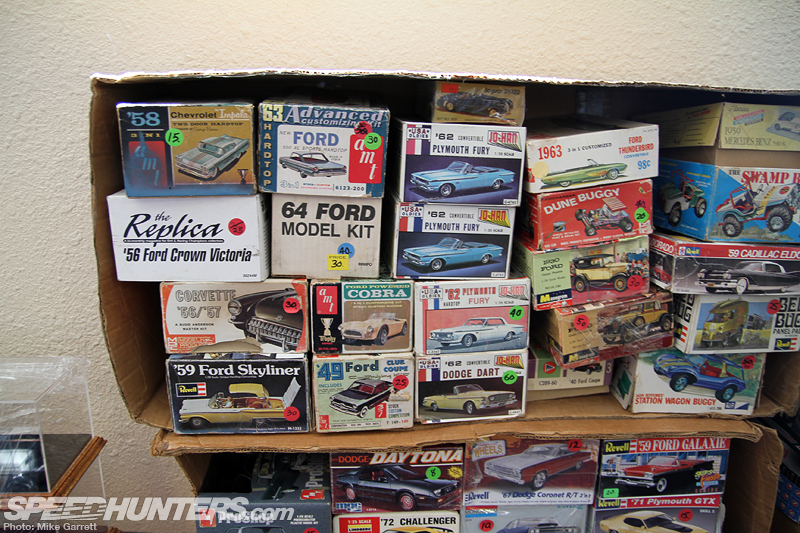 Those who got really inspired by the model display could even pick up a vintage kit of their own to get in on the fun.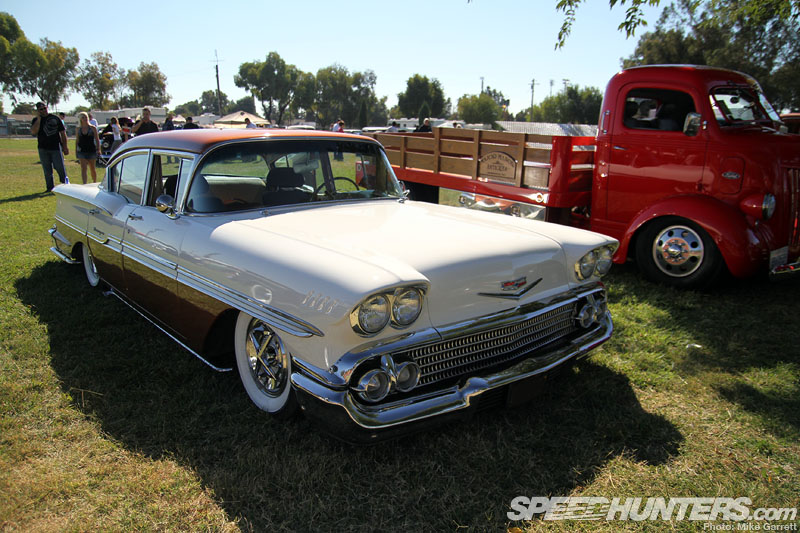 Back outside now. When all else is done right, the fact that this '58 Chevy is built out of the less popular four-door body becomes a non-issue. That's one of the great things about this scene.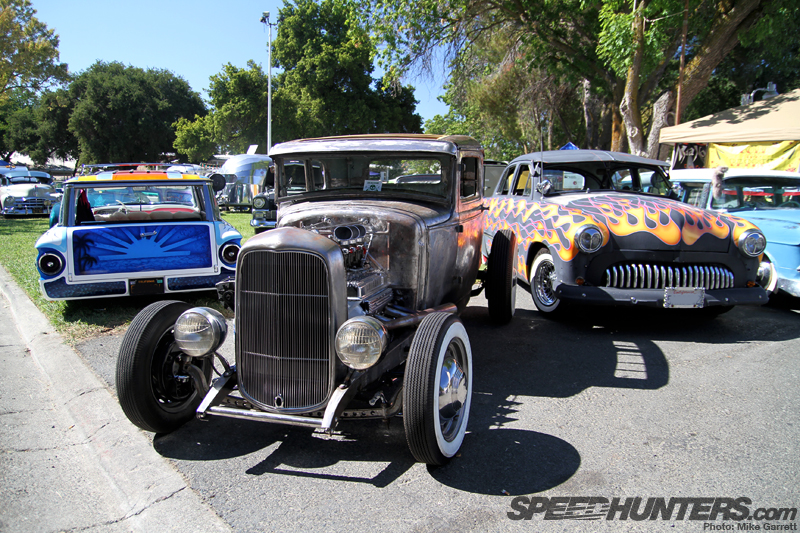 The traditional Hot Rod, and Customs from both the '50s and '60s are represented in this trio of machines. Bare metal, flames and primer, or tons of flake. Take your pick.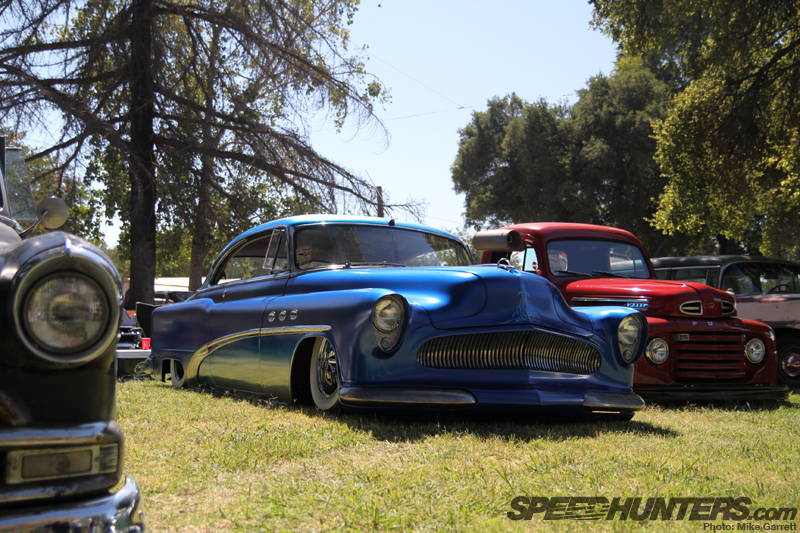 On that note I will wrap up this introductory post.
I'll be returning shortly with a more detailed look at some of the most interesting vehicles from Billetproof 2012.
-Mike