I have never really done this, but it has been on my mind for quite a while. You see Speedhunting doesn't necessarily need to be done at the track or at an event; in a country like Japan "Speed" is all around, there waiting to be "hunted" in all its various forms.  So that's precisely what I did a couple of days ago. With the goal of showing you one of Tokyo's main streets, a long and busy road that is dotted with various dealers, resellers and tuning shops…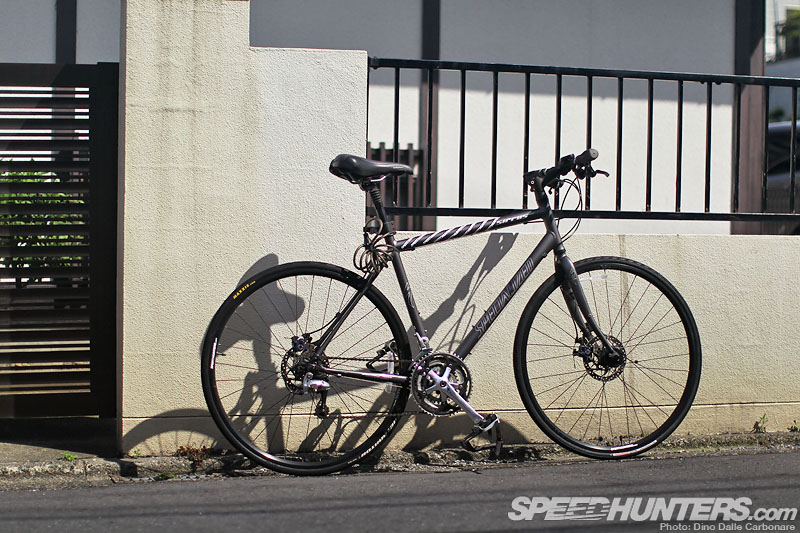 …I dusted off my trusty bicycle, pumped up the tires to their appropriate pressures, packed my camera gear into my little camera bag and got pedaling. If you are wondering why I just didn't jump in the car and save myself from the torture of cycling in 36-degree heat for most of the day, well it's because this is Tokyo and space is very much at a premium. You see, there is no way of getting on the road and safely stopping at each shop along the way, as there is nowhere to literally stop. Some shops may have the luxury of one or a couple of parking spaces, but to assume these would be free for you to park in would be pretty silly. You may get away with stopping on the actual road on the lesser busy stretches but this is actually illegal and if you are busted, which you probably will be, it's an $80 fine.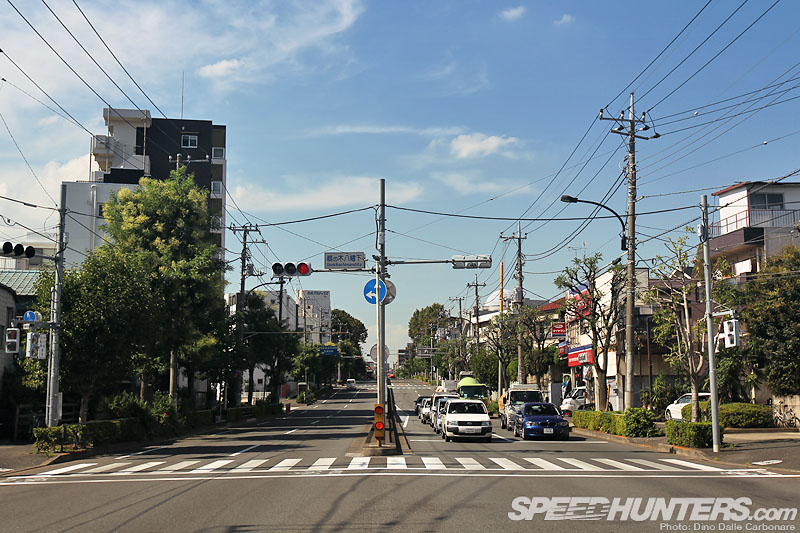 Kanpachi Dori is a 44.2 km (27.5 mile) stretch of road within the greater Tokyo area, stretching all the way from Haneda Airport on the Tokyo Bay, all the way north as it circles the boarder with Saitama-ken, from Wako (where Honda's F1 facilities were once located) to Iwabuchi-machi in Kita-ku where it ends. This is what Kanpachi-Dori (Ring Road No.8 is the actual translation of the name) looks like from around the area I started shooting from. I had to take a little detour to get down here, close to Kamata, because I wanted to stop by the HQ…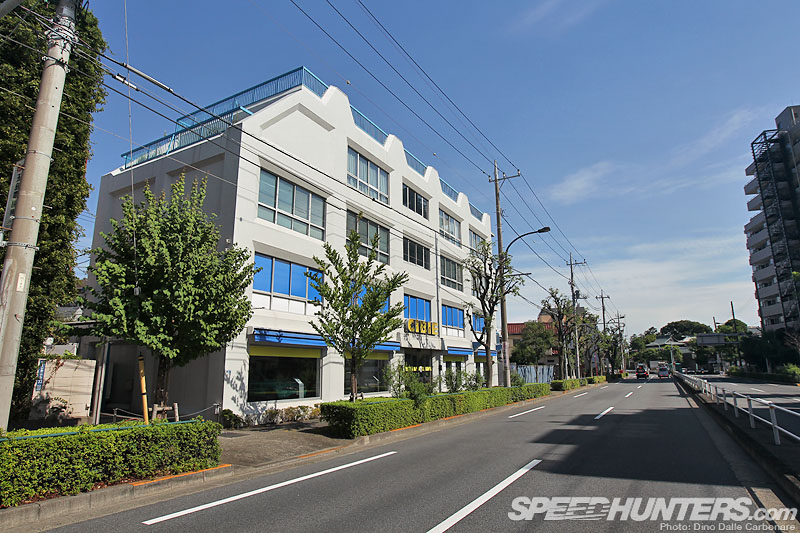 …of French headlight maker Cibie in Ota-"ku" (or Ota-ward). I drive by this place a couple of times a week and always rubber neck to see what they have on display in the showroom. Sometimes I am lucky and get to see rarities like 300SLs or the Fiat 131 Abarth that I've been drooling over for the past six months.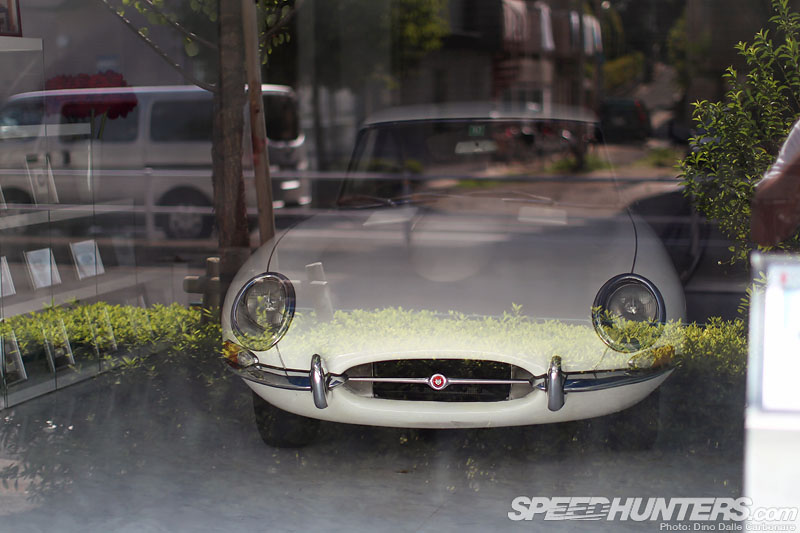 This time they had an E-type Jag in pristine condition…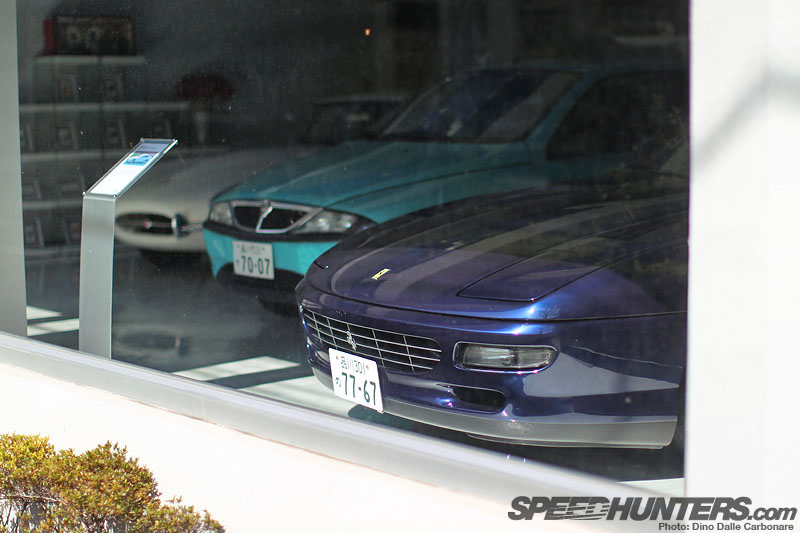 …along with a Lancia Y, a very popular and fashionable private import in Tokyo, and a Ferrari 456, a car that in recent years has become a very affordable way to get into a Ferrari (not taking into account running costs obviously).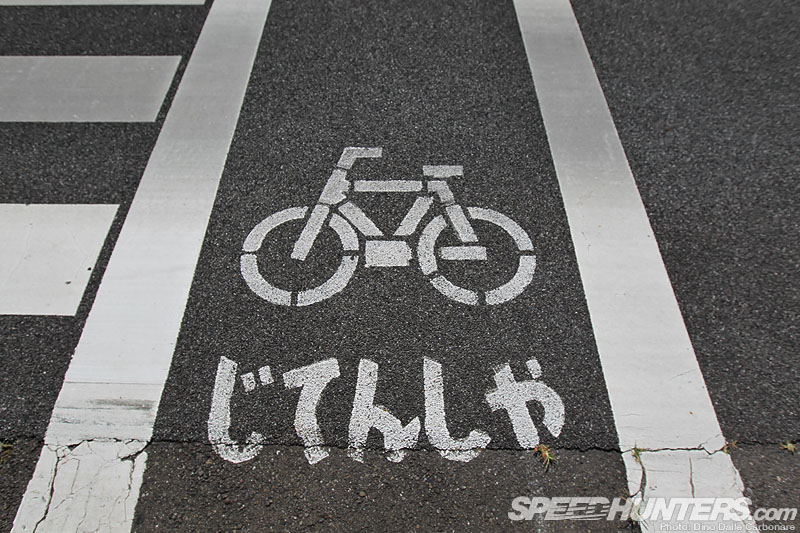 So from here my pedal-powered journey began, a journey that would see me crossing Kanpachi-Dori continuously in order to get at all the places I wanted to shoot…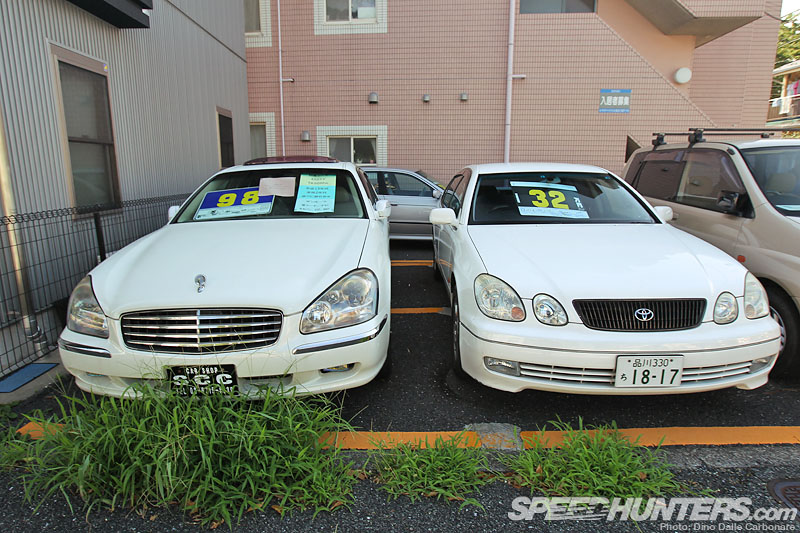 …from tiny little car resellers…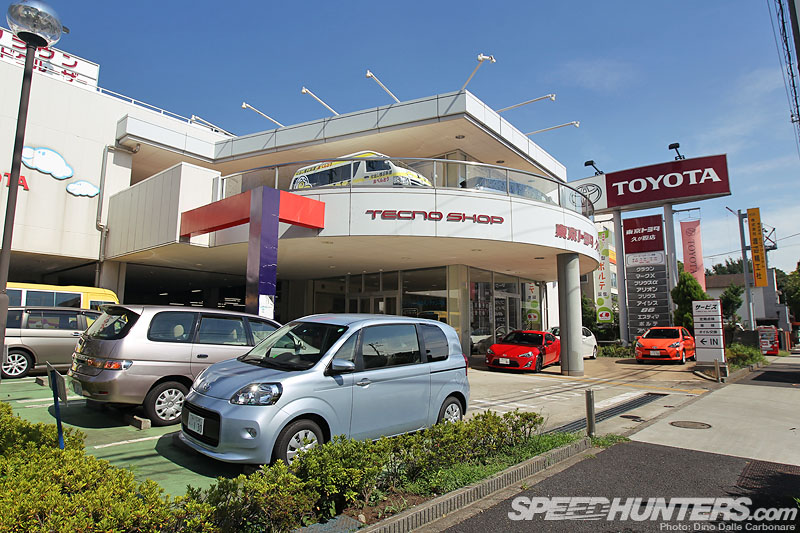 …to proper dealerships. I passed by a large Toyota Tecno Shop…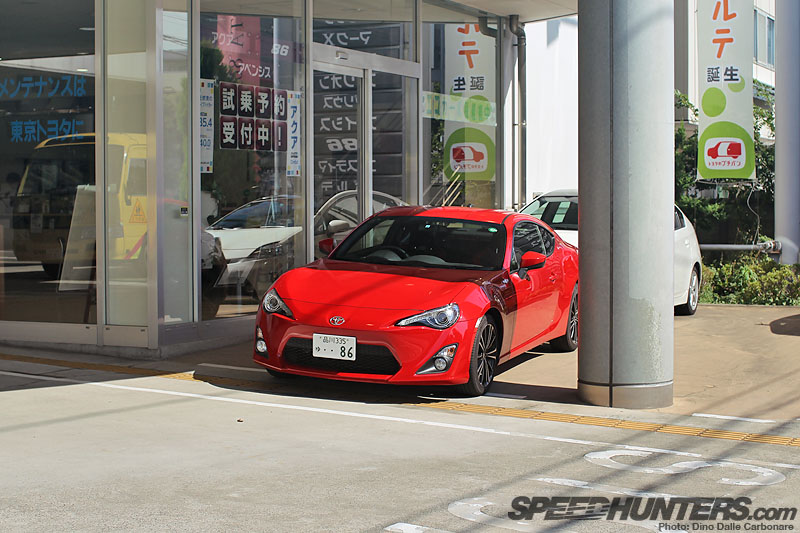 …and decided to get a couple of shots of the 86 demonstrator they had parked outside.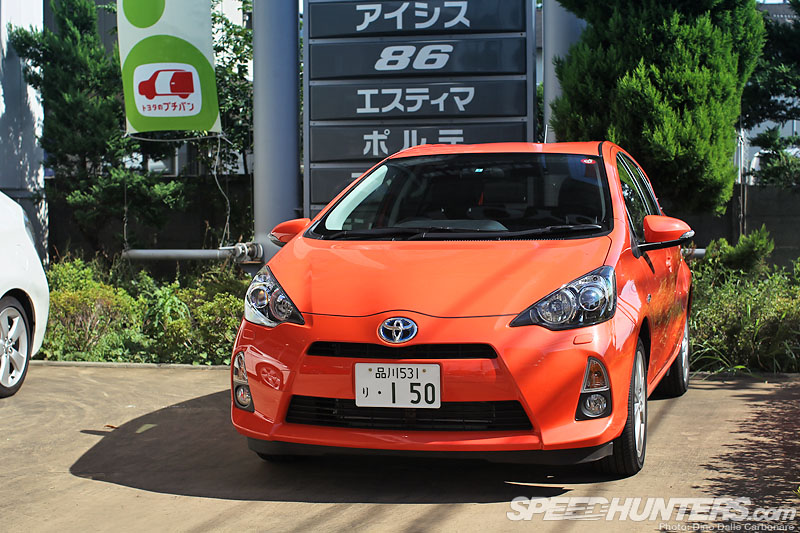 There was also the hot-selling Aqua, or Prius C as those in the US will know it.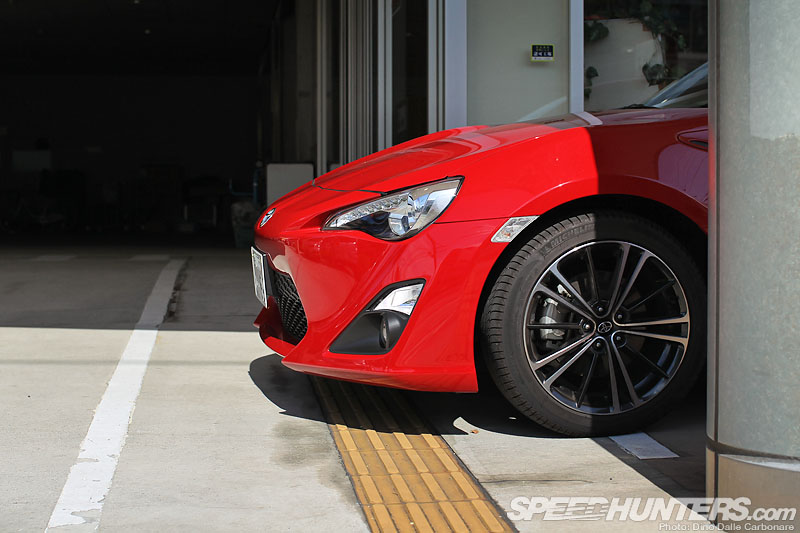 Back when I first got to Japan in the early nineties one of the most peculiar things that I noticed is that literally no dealers would offer test drives. I found it crazy that anyone would actually purchase a new car without first driving it but that was the way back then. Only in recent years has the "test drive" become popular, and that's just at new car dealerships, a reseller selling second hand cars will almost never allow you to drive the car you are interested in getting.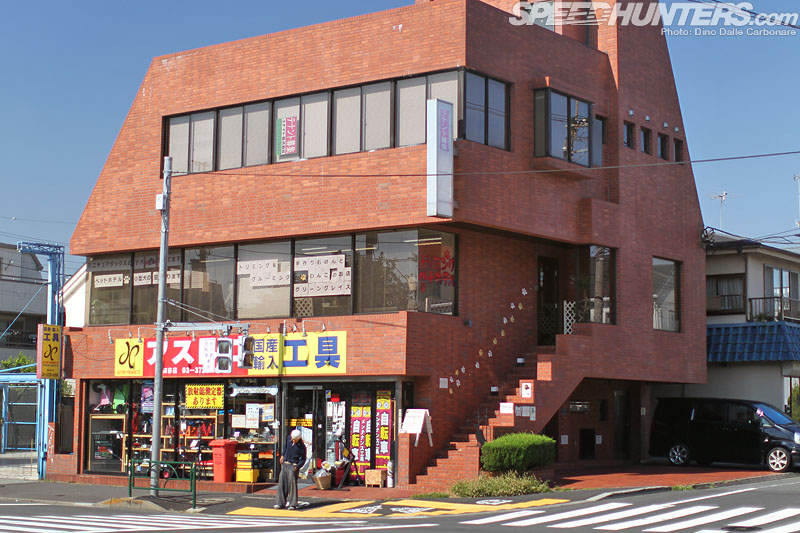 Further up the road, past the intersection with Nakahara-kaido, another major road that stretches all the way to the very center of the city, I quickly stopped by Astro…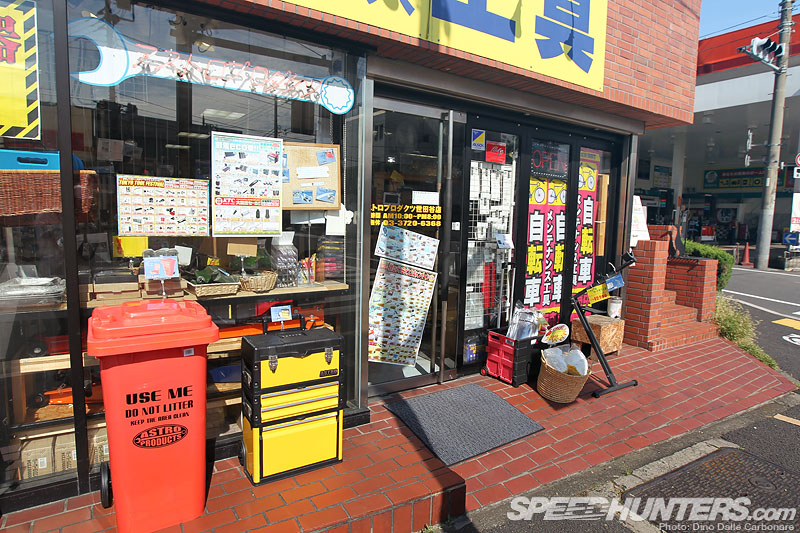 …a car oriented tool retailer that I often head to to pick up the odd wrench attachment or miscellaneous product like brake cleaner spray.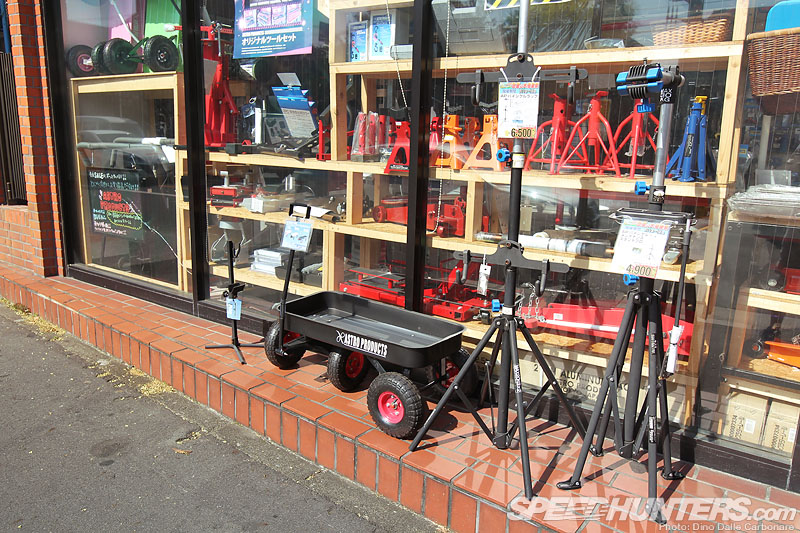 You can find anything you would ever need to accessorize your garage, or in most cases in Japan your portable toolbox as garages in Tokyo are quite the luxury.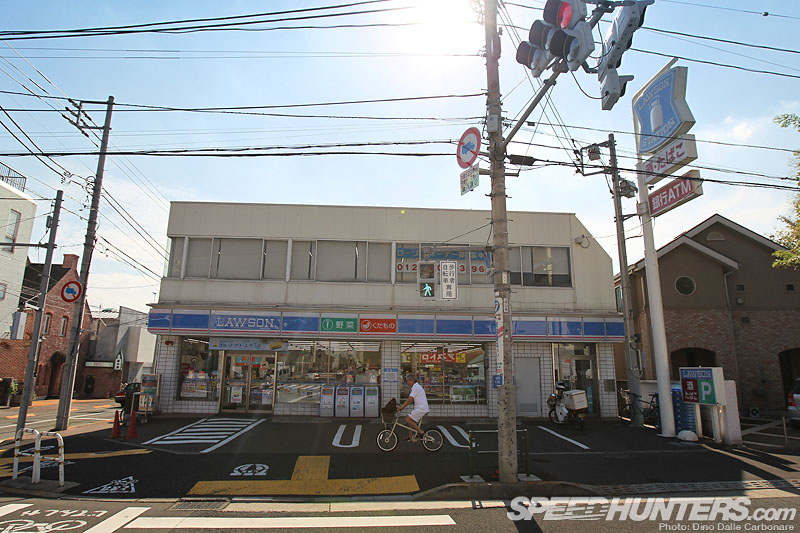 I crossed the road from Astro towards this Lawson convenience store, one of the first conbini that were equipped…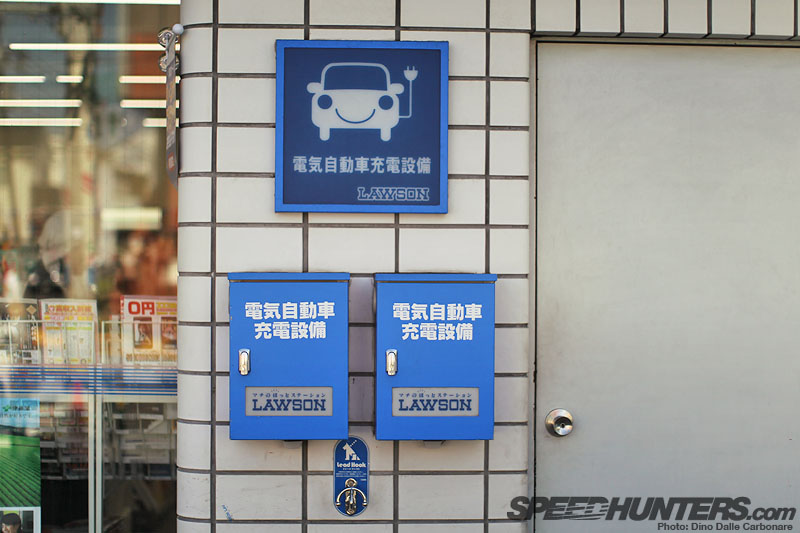 …with complimentary electric car recharge stations.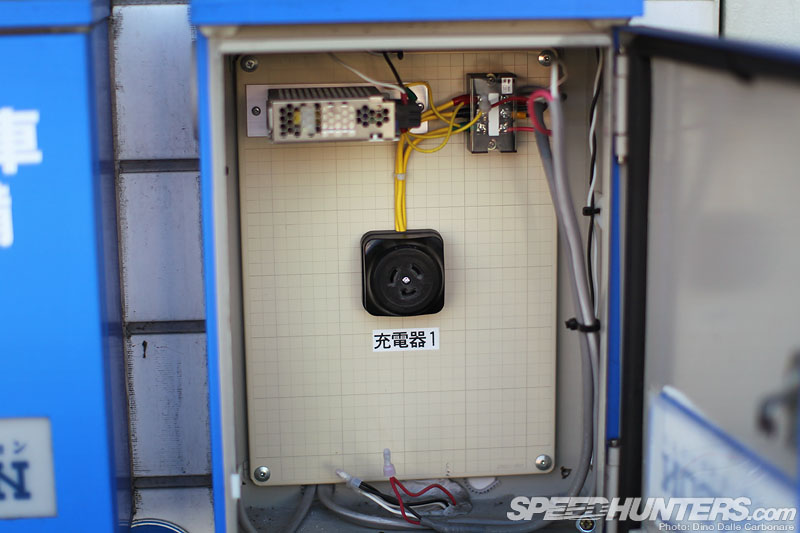 Open the little box and there is your plug. I am not quite sure if this is 100 or 200 volts but either way you would need to leave a car like the Nissan Leaf here for 6 to 12 hours to get a full charge so it's only a little boost of energy for customer cars. Lawson has a fleet of Mitsubishi iMiEVs which I often see parked up here and charging over night.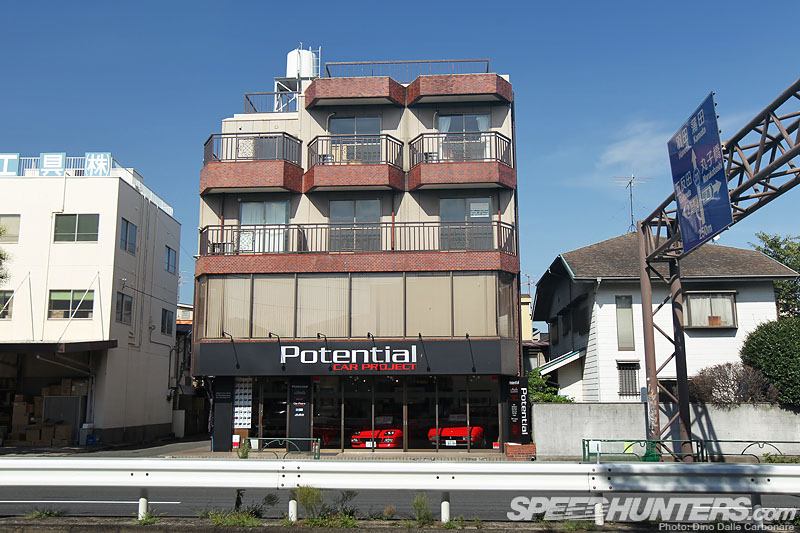 A little further down the road is Potential, one of the first exotic car retailers you will see on Kanpachi, usually concentrating on Ferraris or Lamborghinis.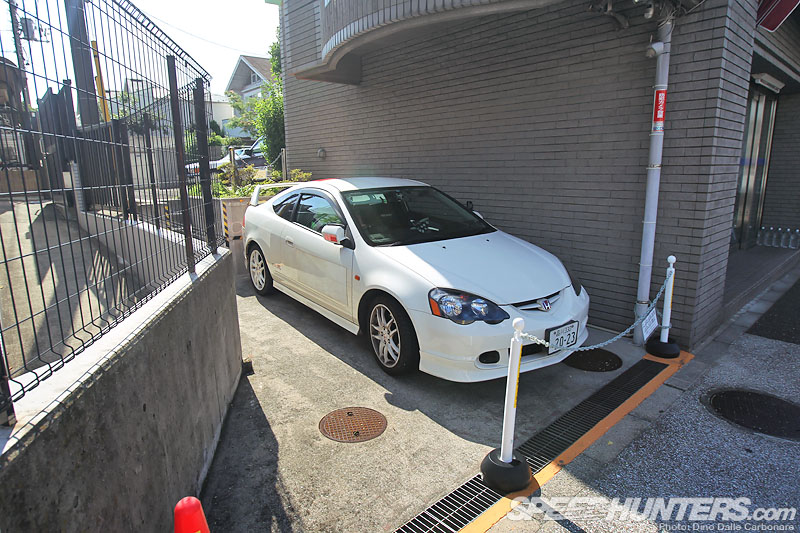 With the Obon festivities still going on there weren't many cars out on the road at this time but I did come across the odd parked car like this DC5 Integra Type-R…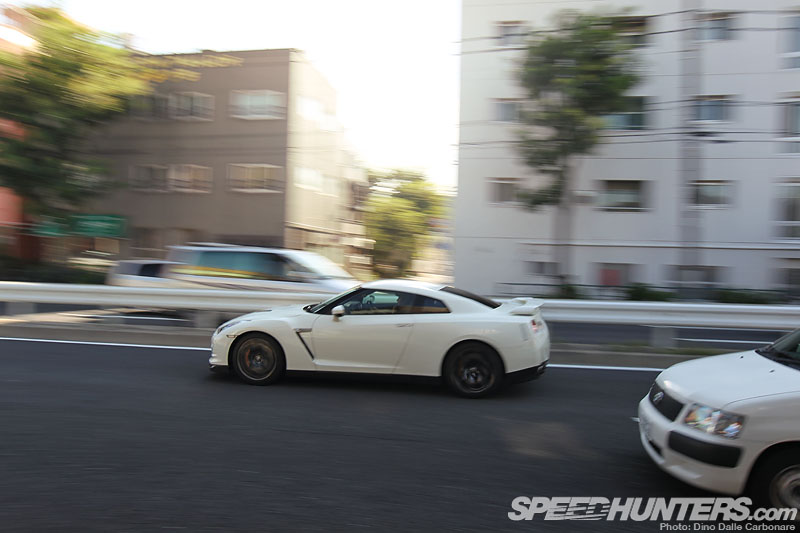 …and the a few interesting cars out on the road like this white R35 GT-R…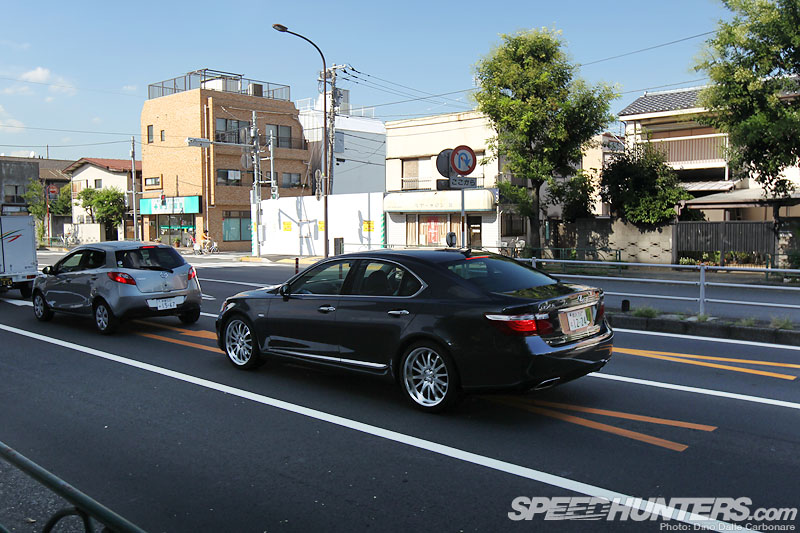 …and a Lexus LS sitting on some aftermarket rims.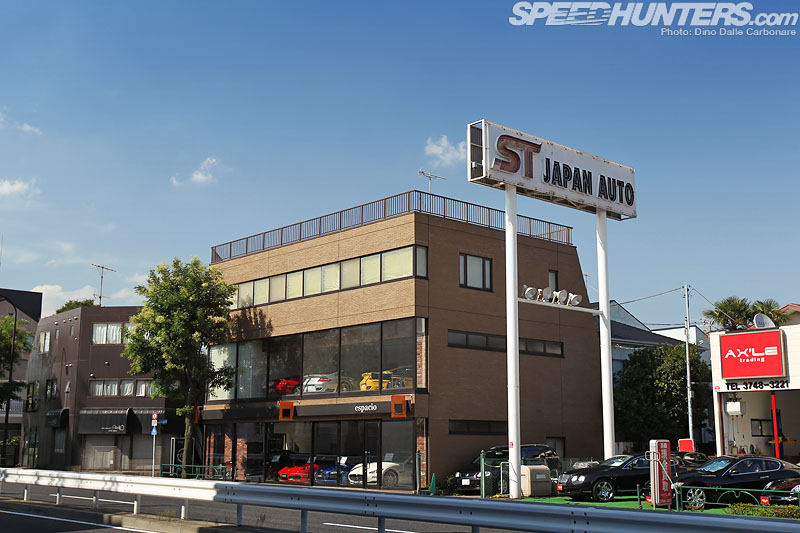 I eventually passed by a place that may well cause me to have an accident one of these days, as I always attempt to look at the exotics trough their two-floor showroom as I drive by.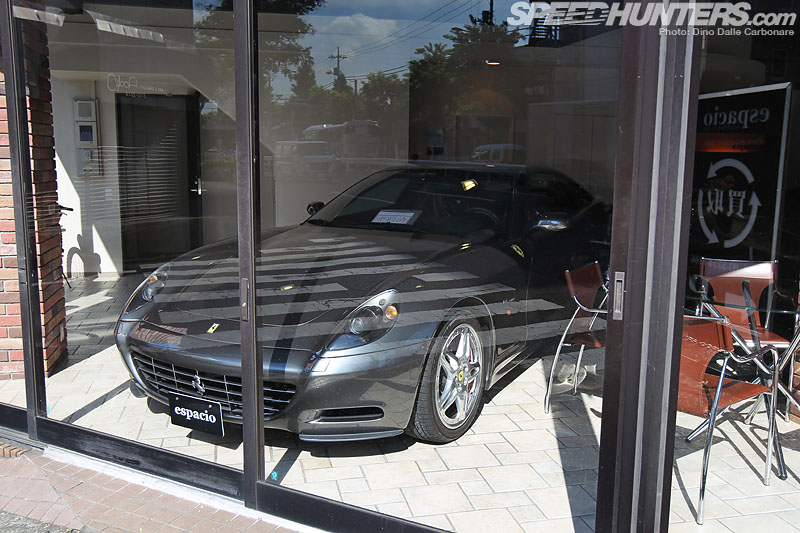 Espacio has a rotating stock of cars, so every time you pass by there is something different to see. A few months back they had a white Lexus LFA on sale, sitting where this 612 Scaglietti was on display.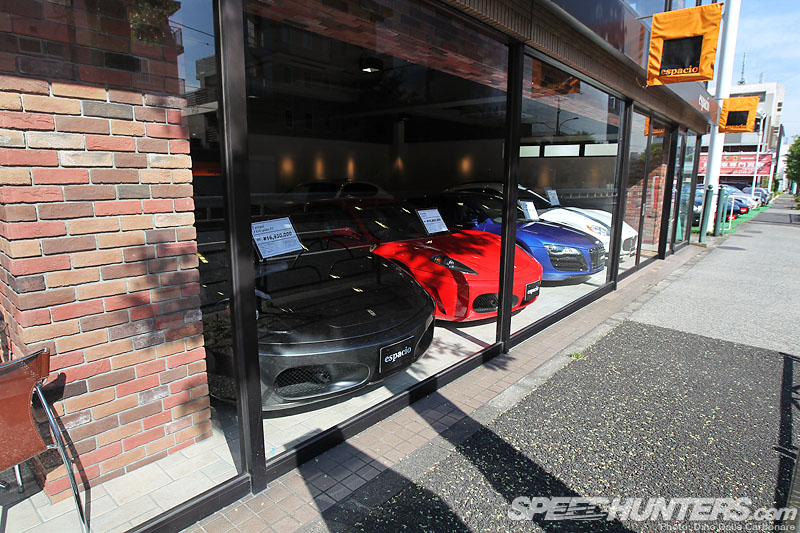 Not a bad line up!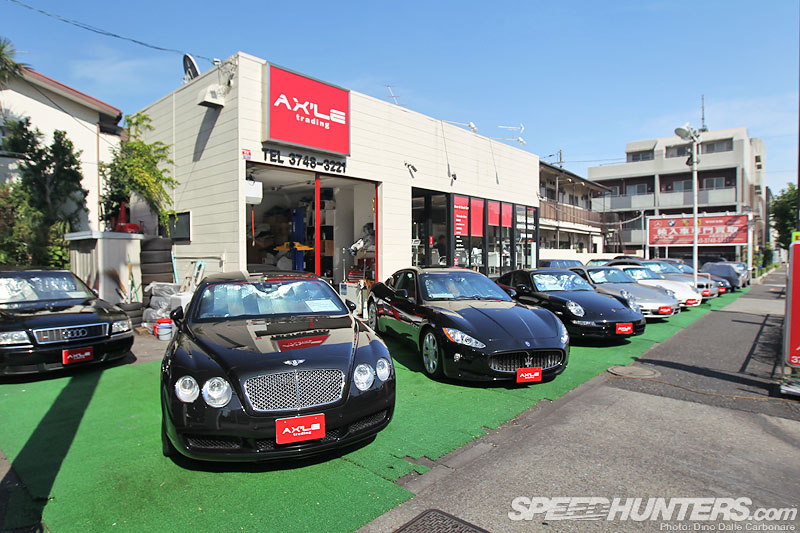 Right next to it is Axle trading, one of the only resellers I've ever seen that covers each of their cars when it rains!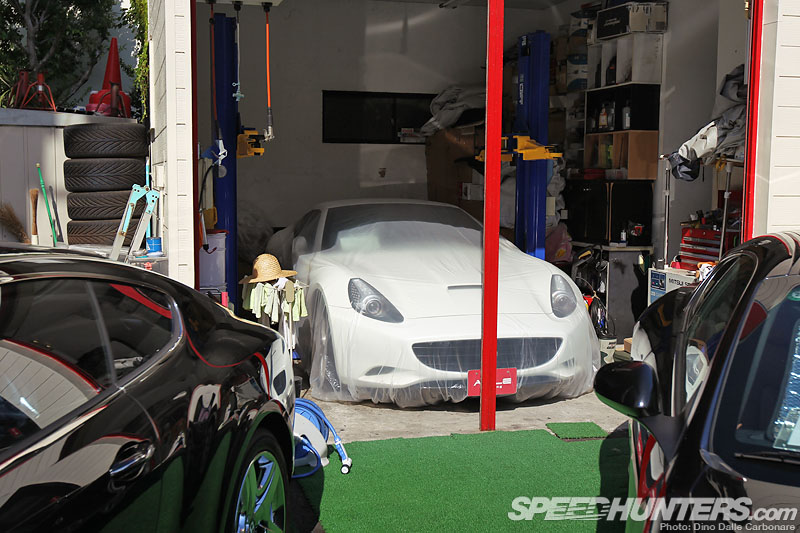 A freshly detailed California was sitting in the workshop.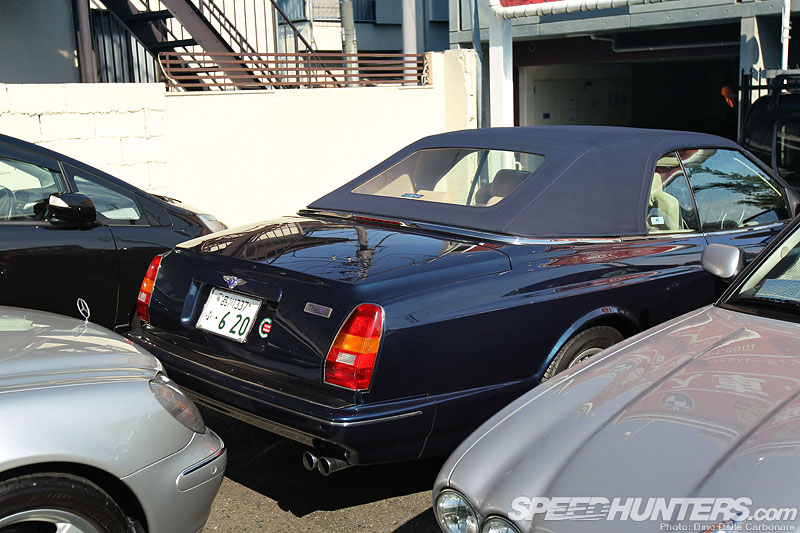 Sometimes you find some rarities parked here, like this Bentley Azure…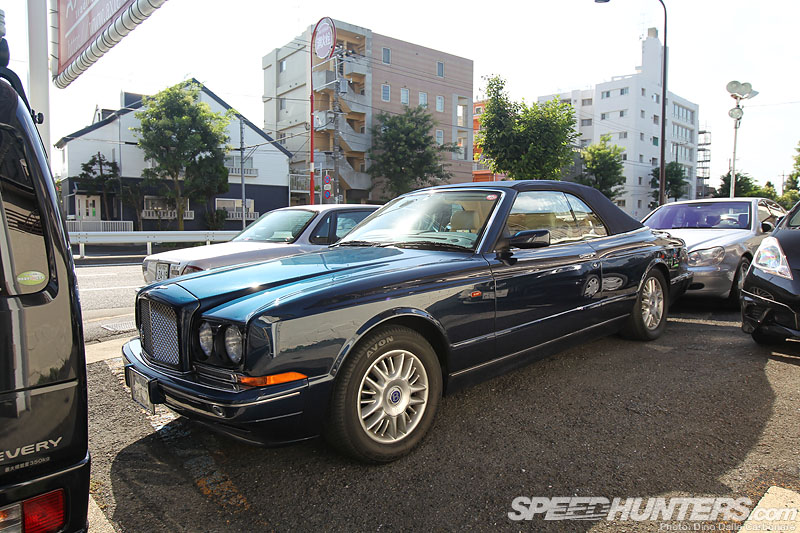 …parked at the far end of the premises.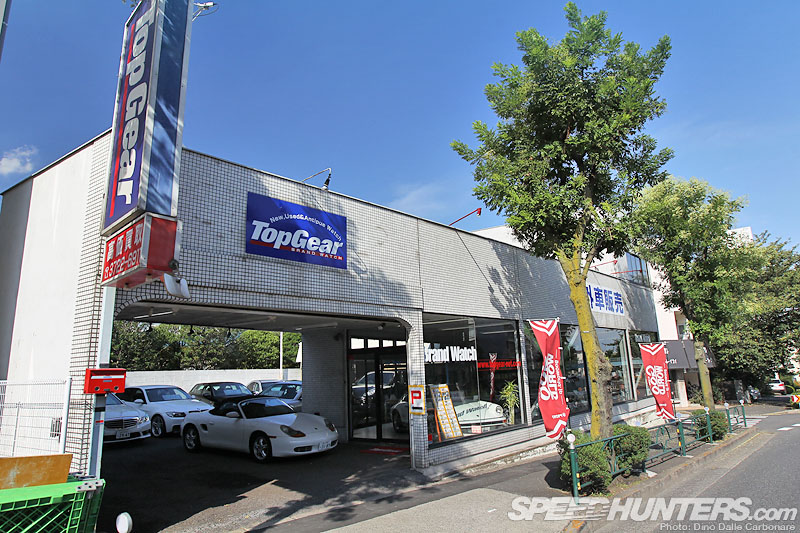 No this has got nothing to do with the TV show we all love, except maybe the BBC might be concerned with the use of the name!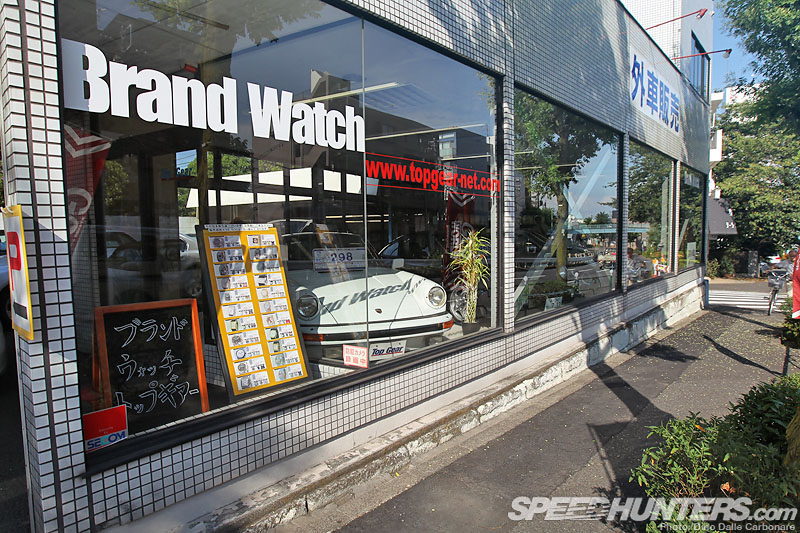 Top Gear is an interesting place as it sells premium second hand cars…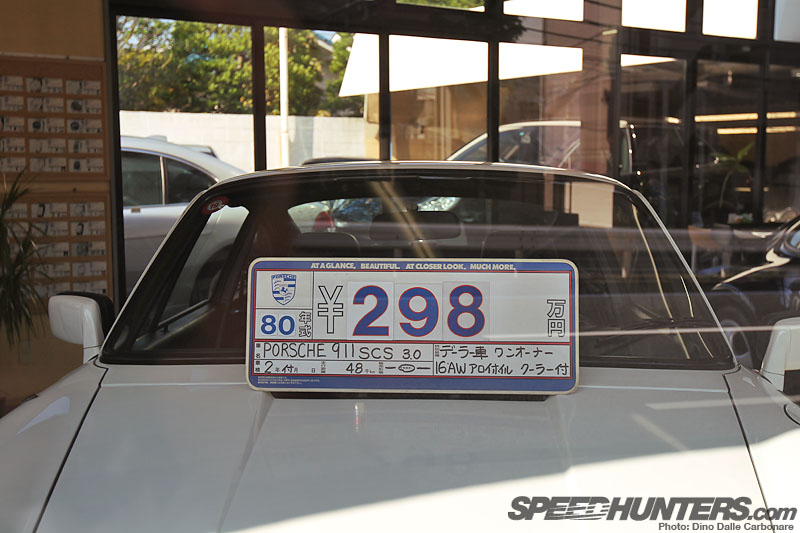 …like this Porsche 911 SC along with collectable watches. An interesting combination but one that doesn't seem all that strange if you actually think about it.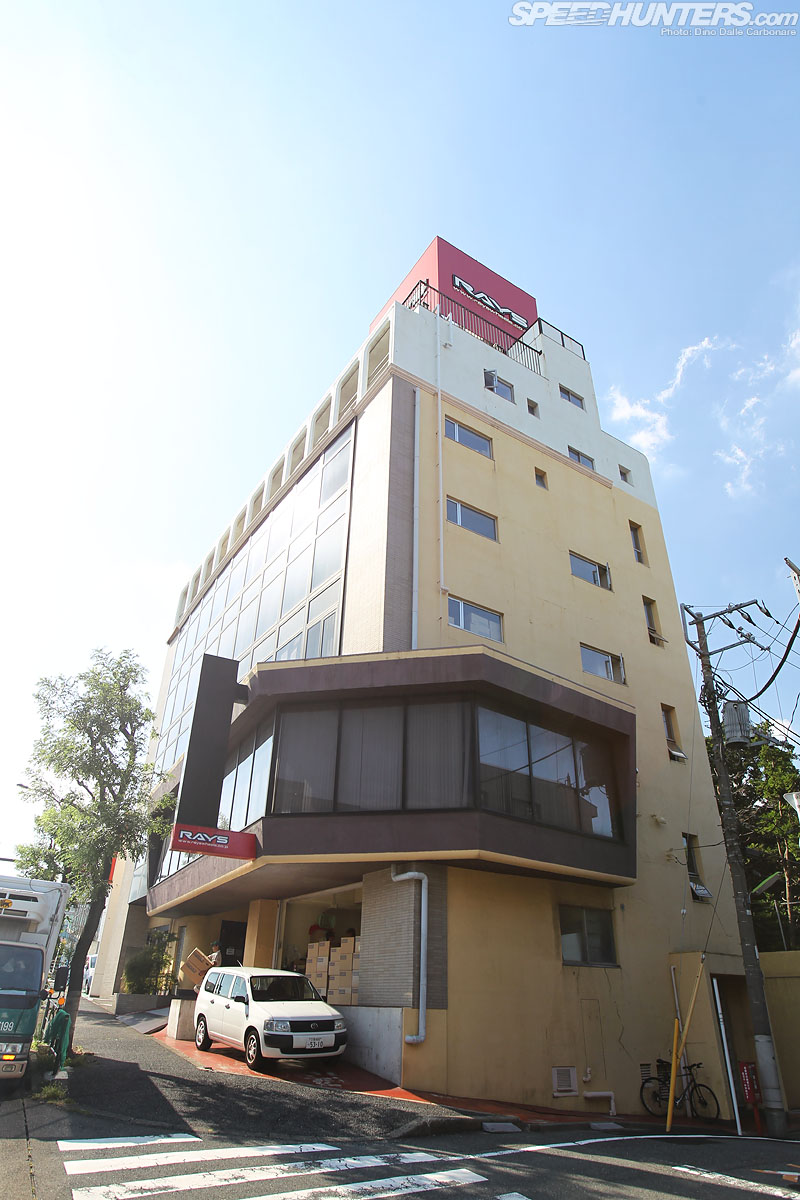 A few meters up the road is the Tokyo HQ of Rays Engineering.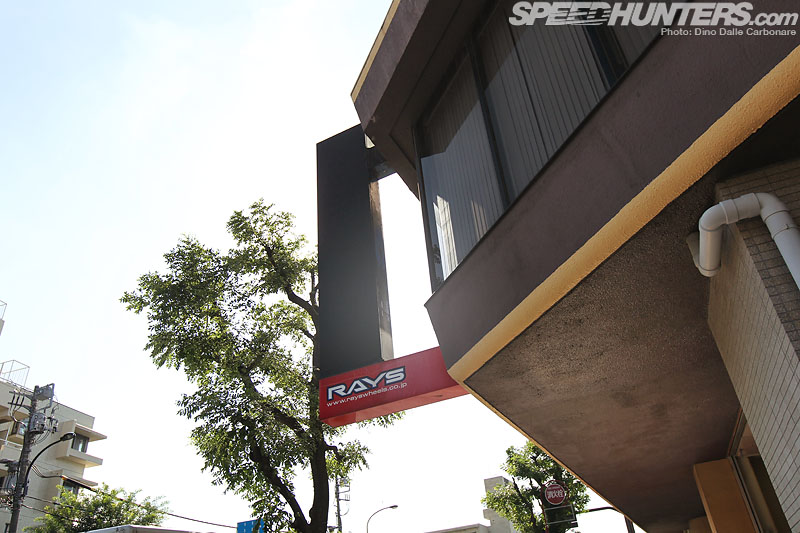 Rays is actually based in Osaka, in the Kansai region on Japan, so this office takes care of distribution for the northern side of Japan, referred to as "East Japan" by the Japanese.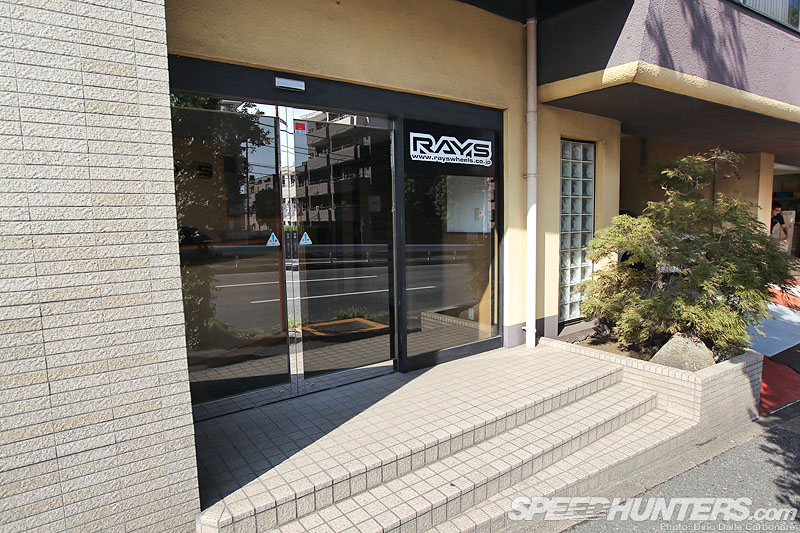 There isn't a cool showroom to display all their rims or anything like that…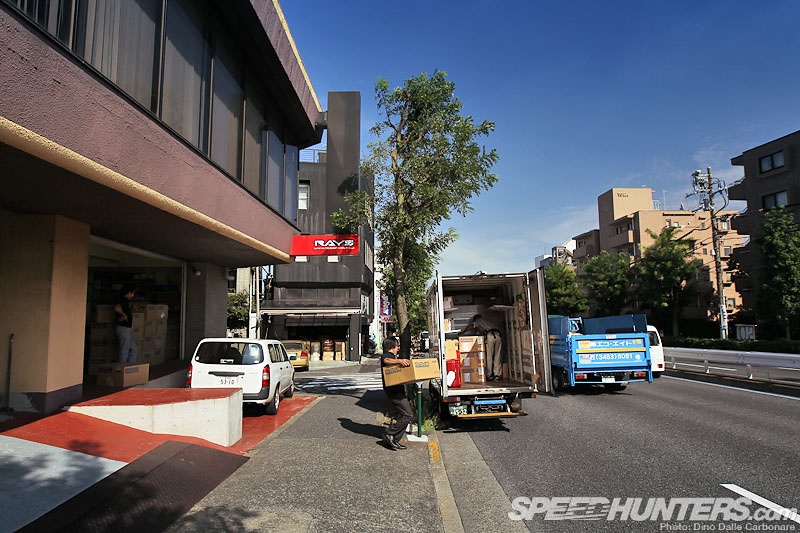 …but at times, like when I stopped by, you can see pick-ups or deliveries come in and out.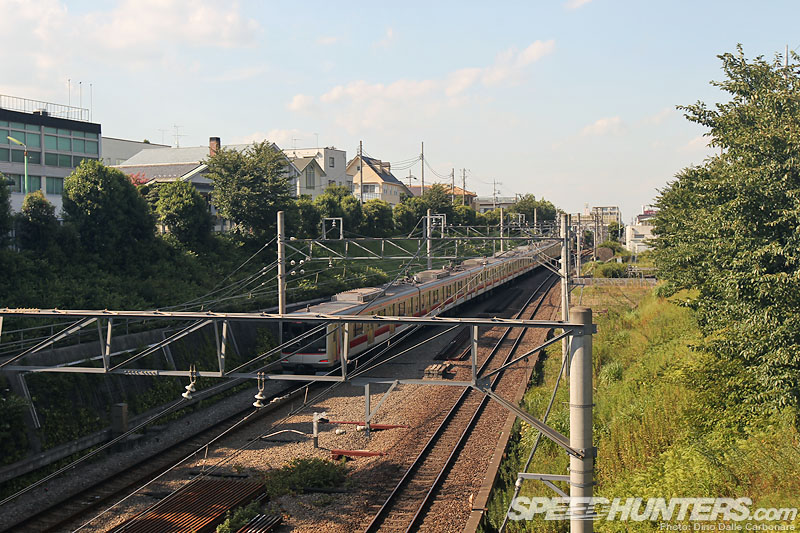 Of course one of the best ways to efficiently move within the city is the vast train and subway network. This is the Tokyu Toyoko Line which starts off in Shibuya and serves the south side of the city, then down to the Kawasaki area and on to Yokohama.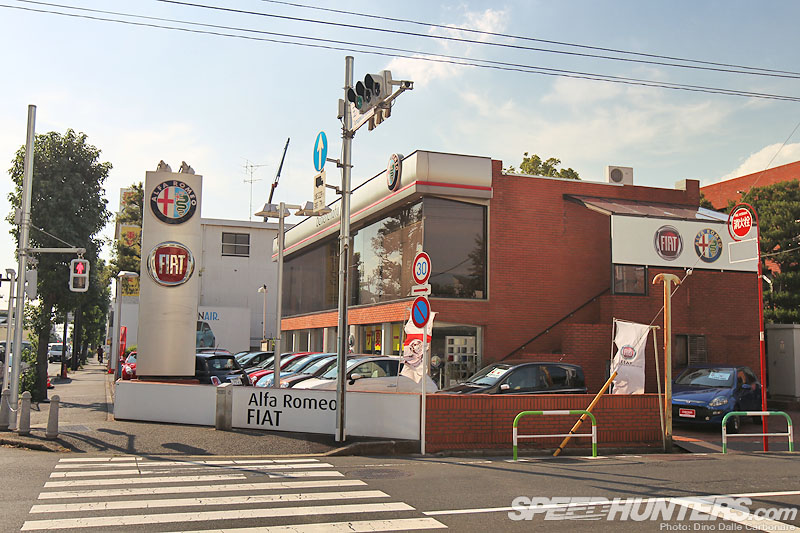 A few more hundred meters up Kanpachi is a big Alfa Romeo and Fiat dealership, and with the road next to it taking you to the fashionable Jiyugaoka area there are always nice cars driving by…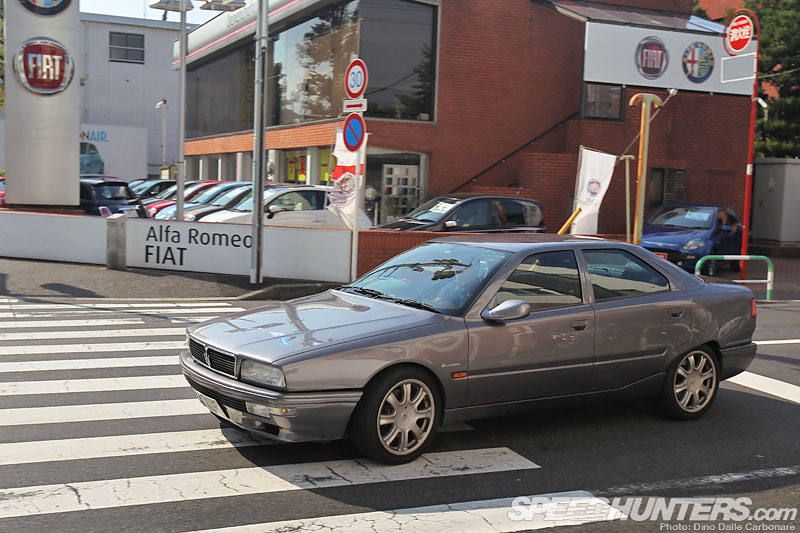 …like this older Maserati Quattroporte which happened to pass by as I was waiting to cross.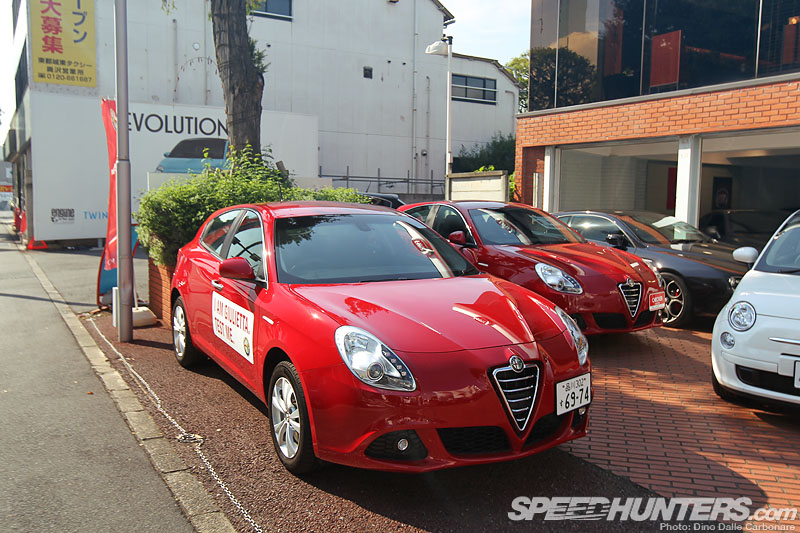 The Japanese love Italian cars and I have always been surprised at the amount of Alfa Romeos out on the streets of Tokyo. I keep hearing good things about the new Giulietta and I think it's about time I took one out for a drive.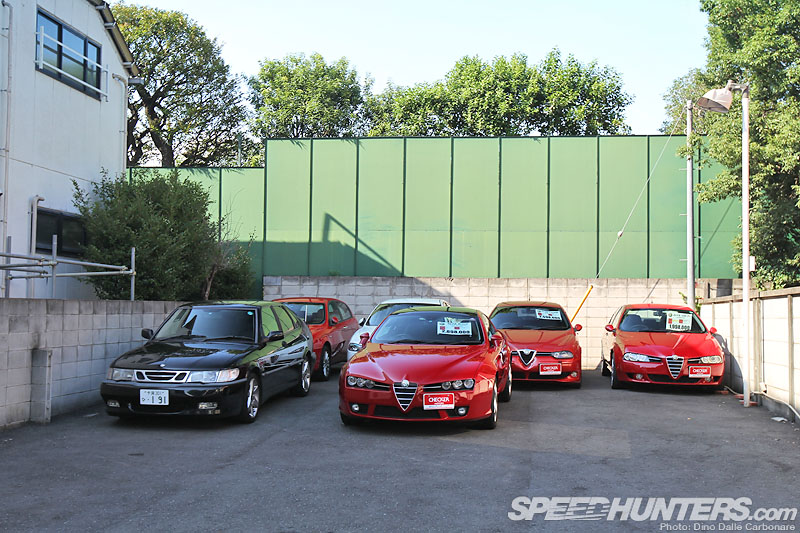 Nice little selection of second hand Alfa's next to the dealers…as well as a lonely SAAB!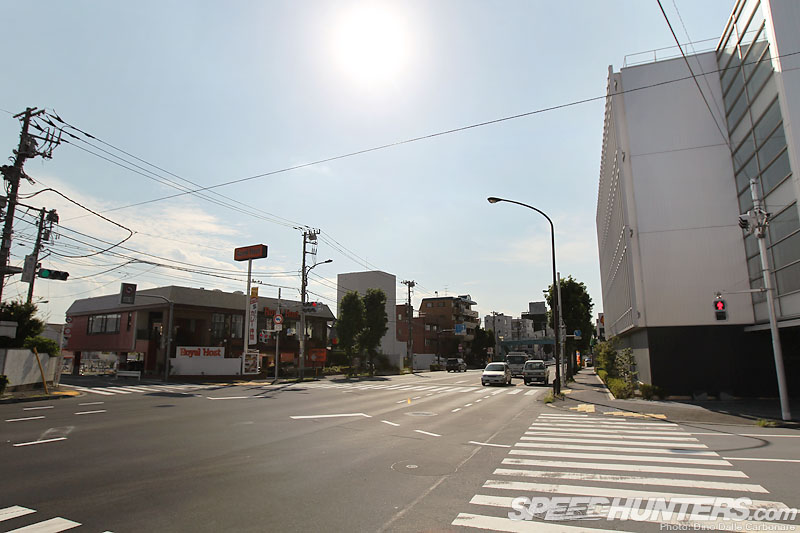 A few more blocks up the road and this has to probably be one of the quietest areas on Kanpachi-Dori, you will see what I mean as we travel up past Setagaya-ku into Suginami-ku.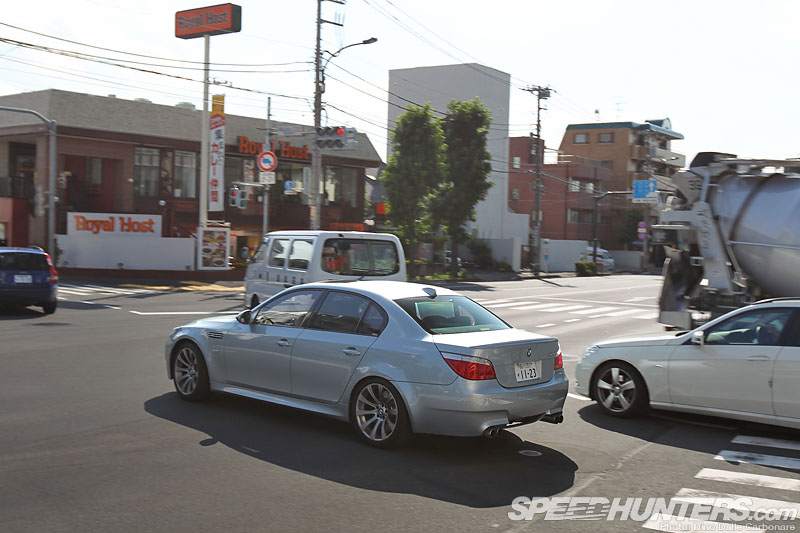 E60 M5, still a superb looking car!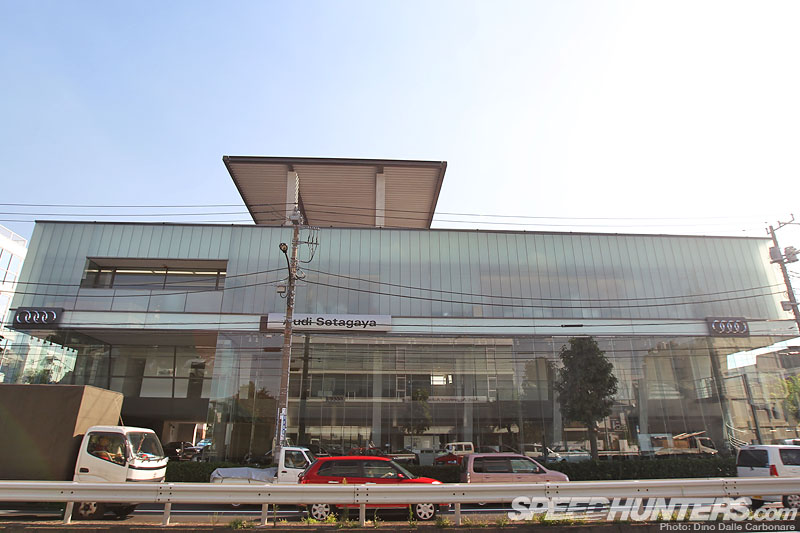 On top of being a massive dealership Audi Setagaya doubles up as offices for Audi Japan. When I pick up press cars from Audi this is the place I come to, which is great as it's literally five minutes from my place. Which reminds me, I think the new RS4 should be making its Japan-debut sooner or later…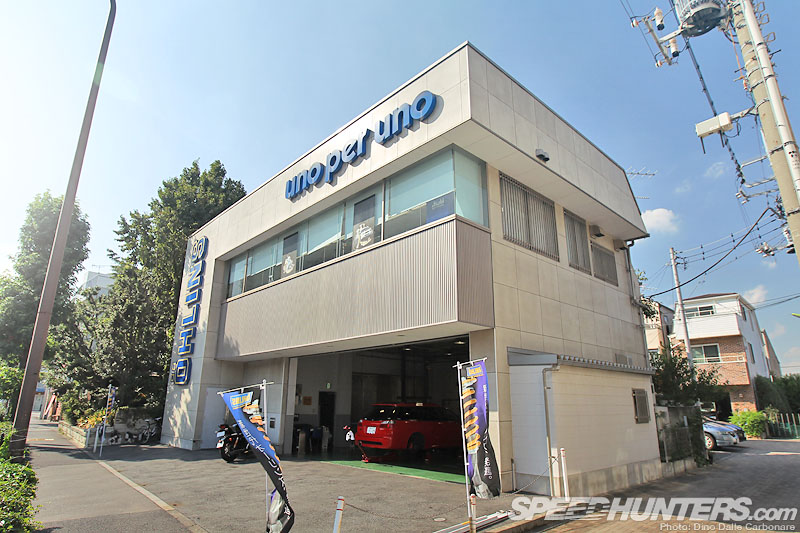 On the other side of the road is "uno per uno," Carrozzeria Japan's official Ohlins shop. Carrozzeria Japan are the licensed producers of Ohlins suspension systems in Japan…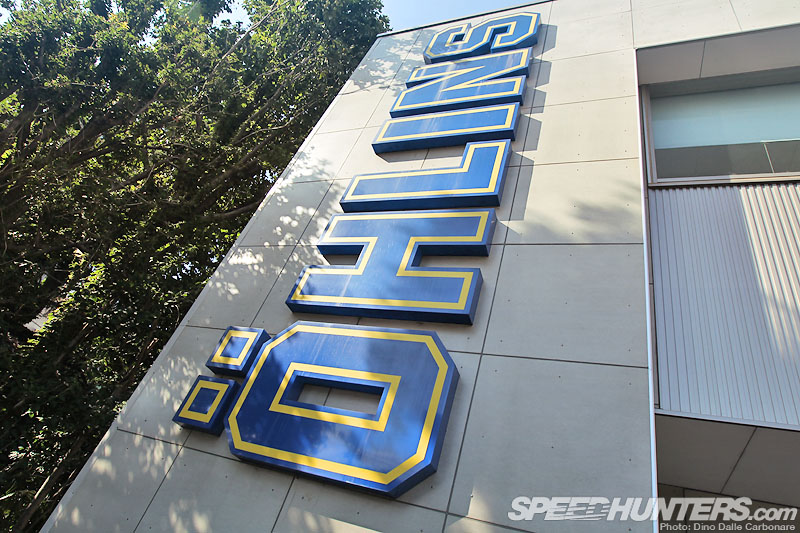 …building and selling some seriously awesome dampers for popular JDM cars.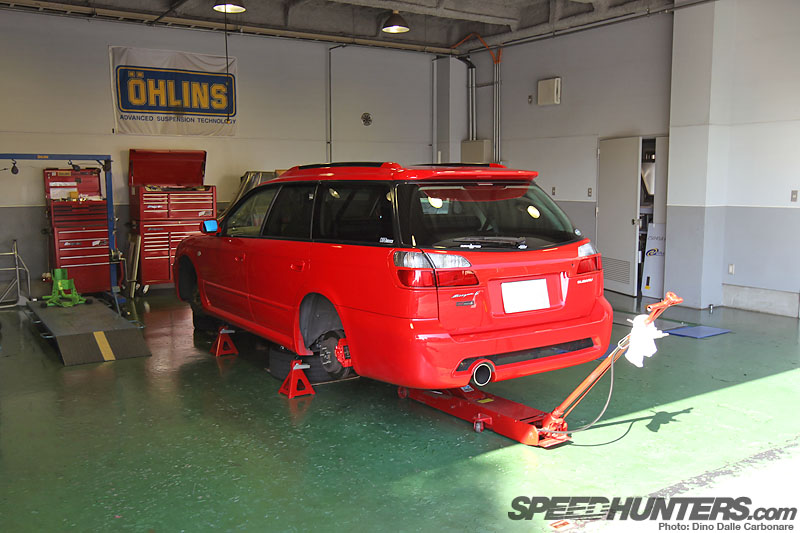 The owner of this limited edition Legacy Blitzen was obviously not impressed with the stock Bilstein fitted to his wagon, so was in for some serious handling upgrades!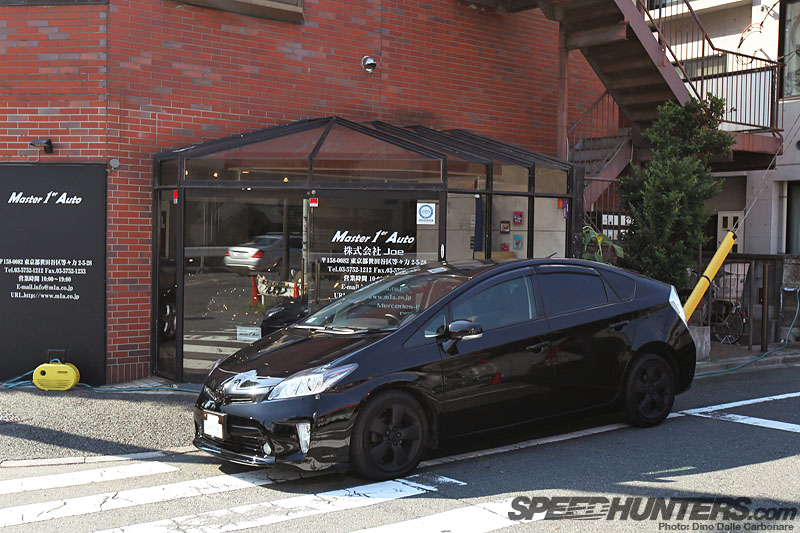 Murdered out Prius? Menacing indeed…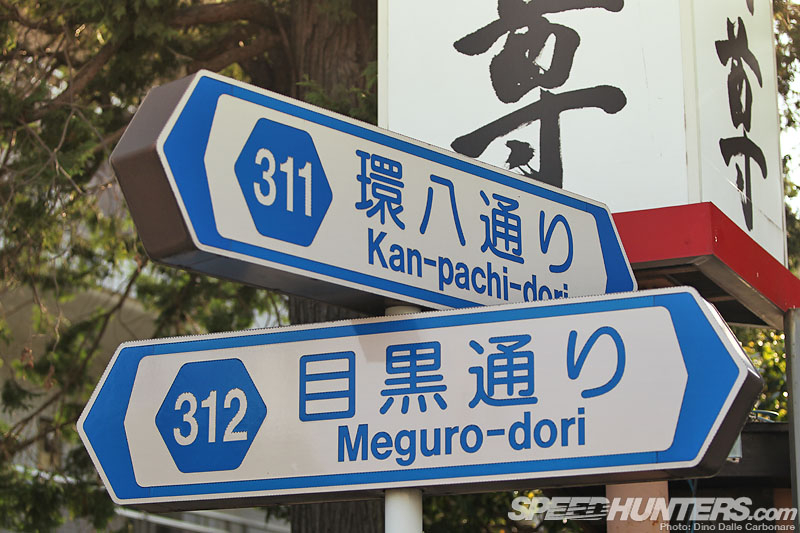 Where Kanpachi-dori meets Meguro-dori, another street that needs to be speedhunted, I decided to take a break, get a drink and take a look at some of the cars that passed by.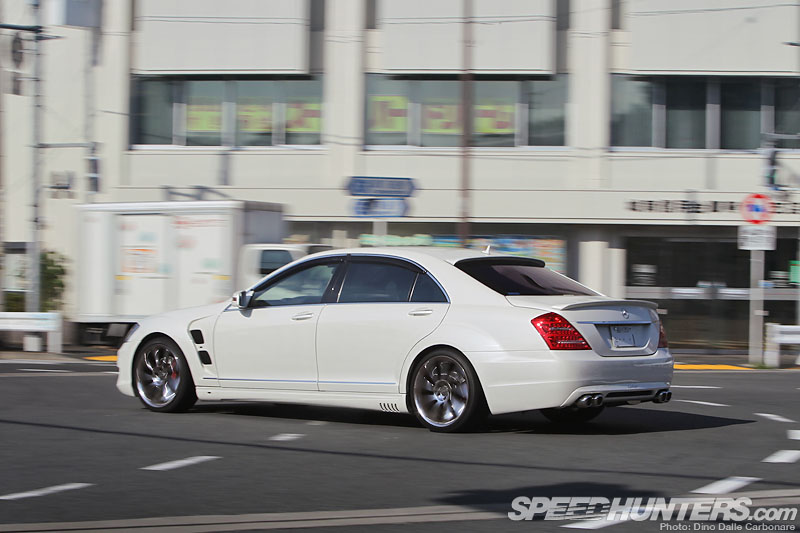 With a lot of people still on their Obon holidays there wasn't the usual stream of hot rides you normally see at this intersection, but nonetheless I did spot some interesting cars. Mercedes Benz has always been the most popular import and this becomes very obvious once you stop to look at traffic pretty much anywhere in Tokyo. Like this S-class,  you see a lot of the bigger and more expensive models modified with aero kits from Lorinser or Carlsson.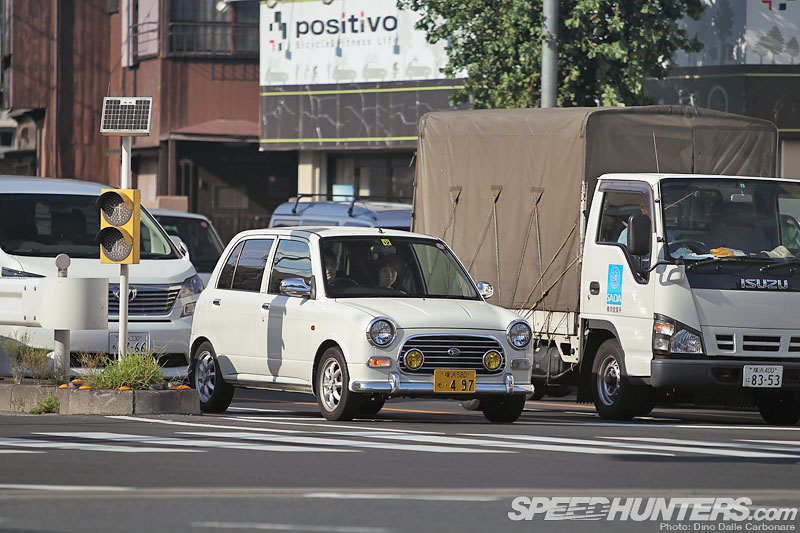 And the total opposite of a tuned up Benz? Well a little Kei car of course like this Daihatsu Mira Gino!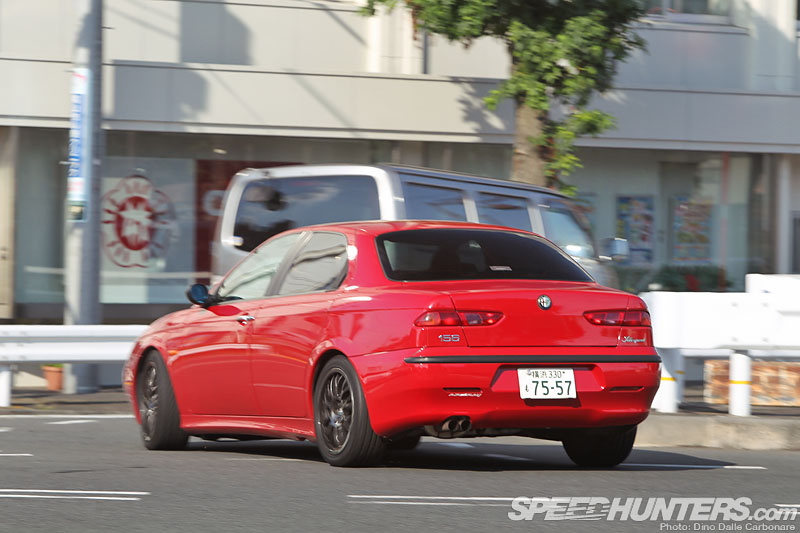 The Alfa 156 still looks great but I was more surprised at seeing this…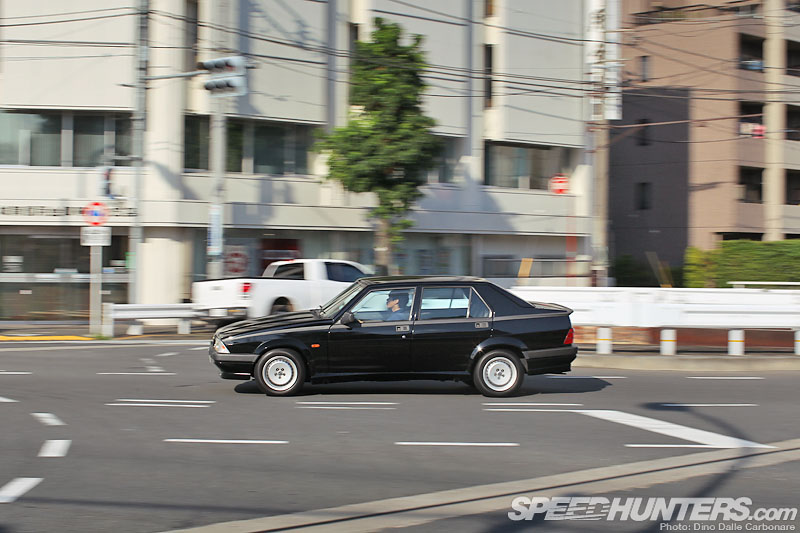 …Alfa 75 out there. My father had this when I was a kid in the eighties, the last real rear-wheel-drive Alfa Romeo. Not a particularly great car in retrospect, lots of electrical issues, an impressive thirst for oil but at the same time had that Alfa charm which on a good day, on the right road made all the negative points disappear. This thing pulled awesome skids!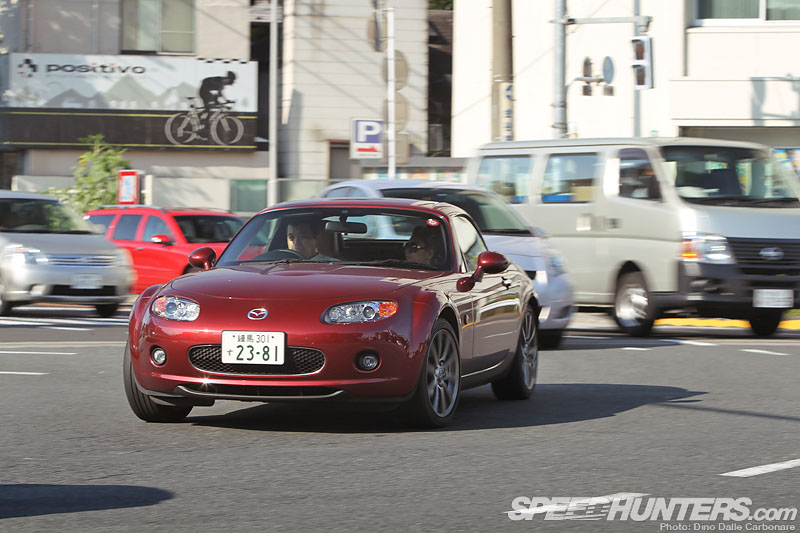 You may probably be surprised at the lack of JDM cars so far, but in most areas of central Tokyo imports are what people seem to prefer. There are the little exceptions of course like this nice NC Roadster that drove by while I was having my refreshing bottle of ice cold water.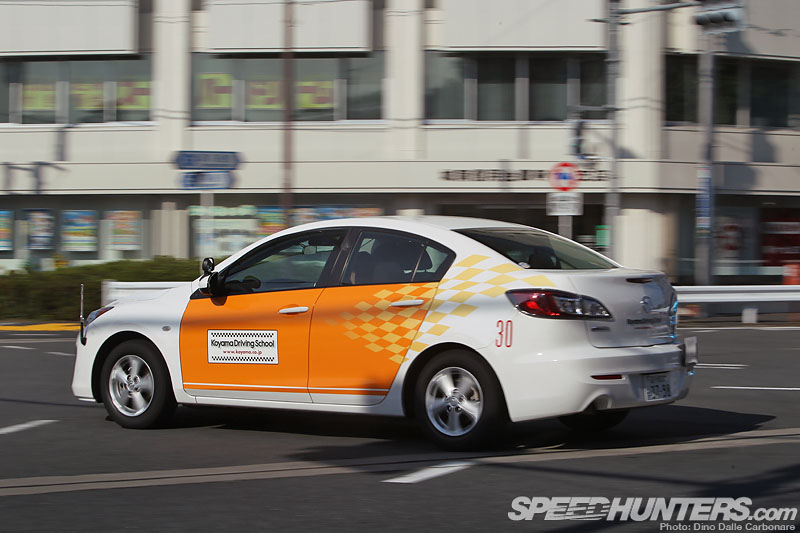 Ever wondered how the Japanese learn to drive? Well aside the complex mind-numbing theory test, and the weird practice test held inside a simulated city road course, this is how most new drivers learn…from a driving school. You can either choose to have one-on-one lessons or share the car with 2 other students. Like everything in Japan, even getting a car license can be quite expensive.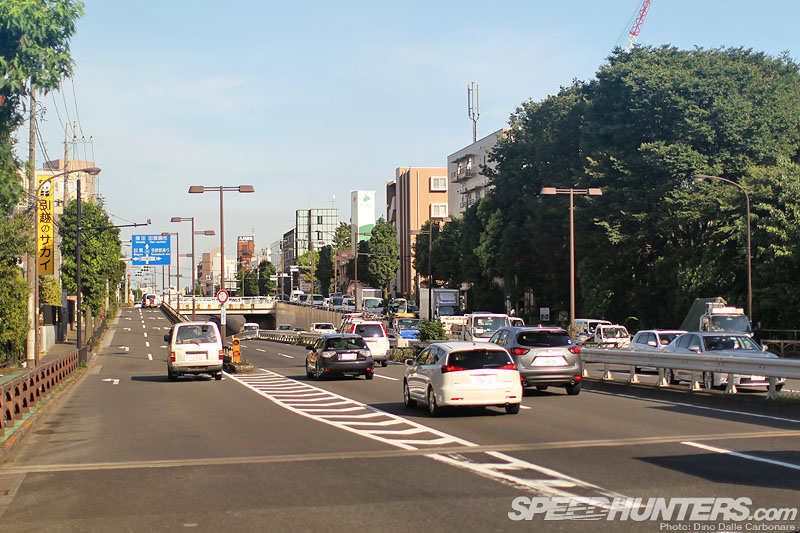 As I leave the Meguro-dori junction behind, up there over the Todoroki underpass…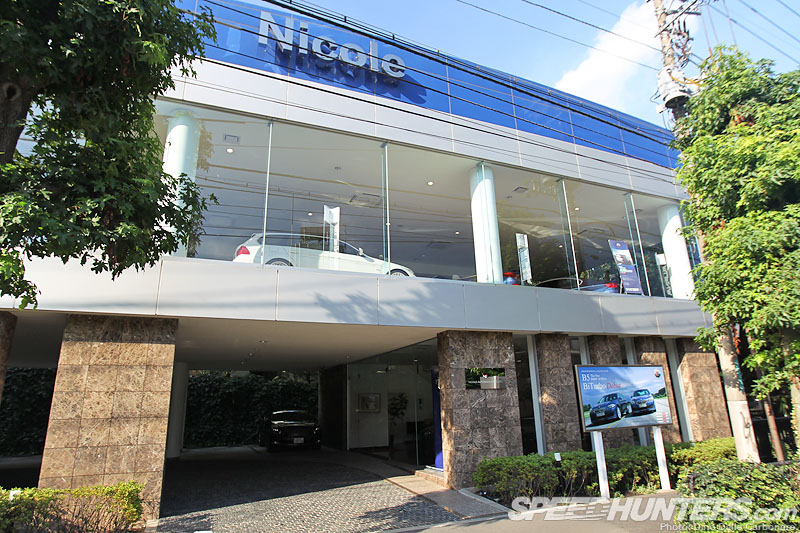 …I arrived at one of the nicest dealers on Kanpachi…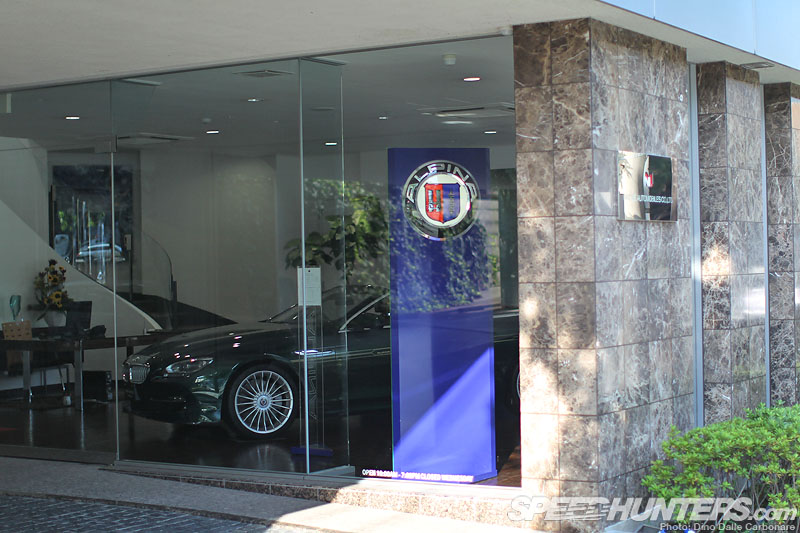 …Alpina.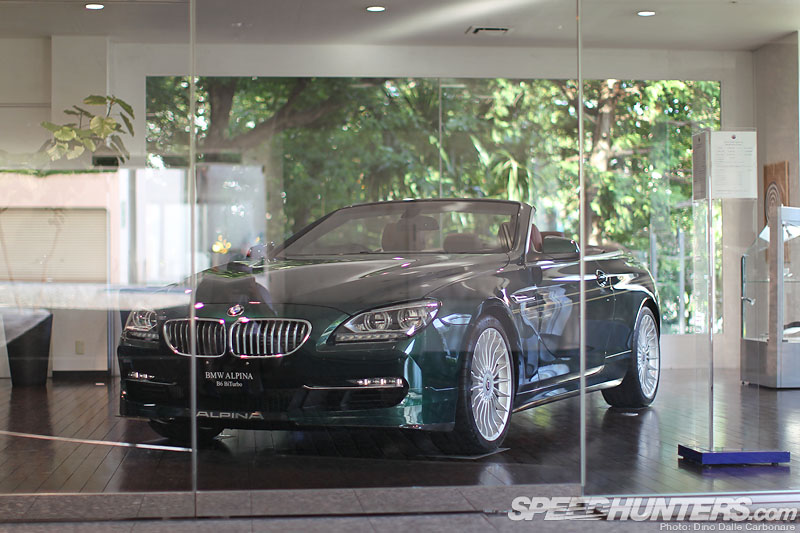 Alpina have always done well in Japan, the choice for the wealthy business man that requires a little more from his BMW, like the B6 BiTurbo based on the 650i.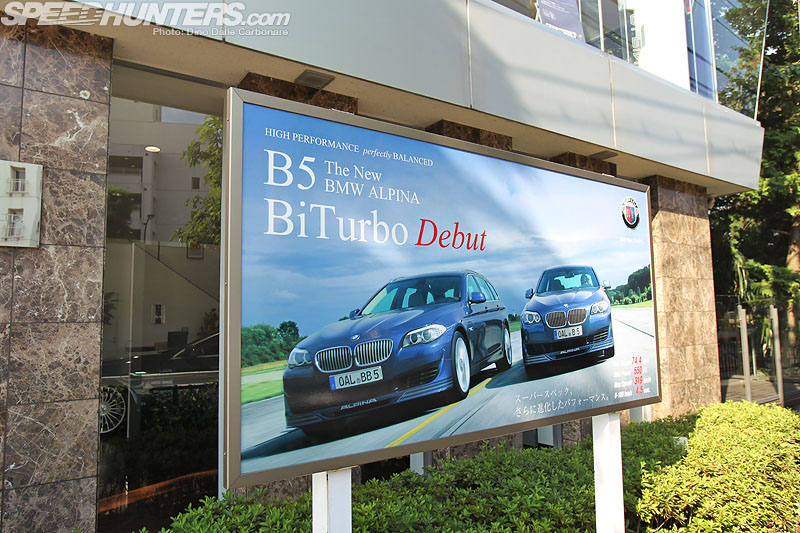 If you think the M5 is a tad too sporty then the more luxurious, but equally fast, B5 BiTurbo may be the better choice!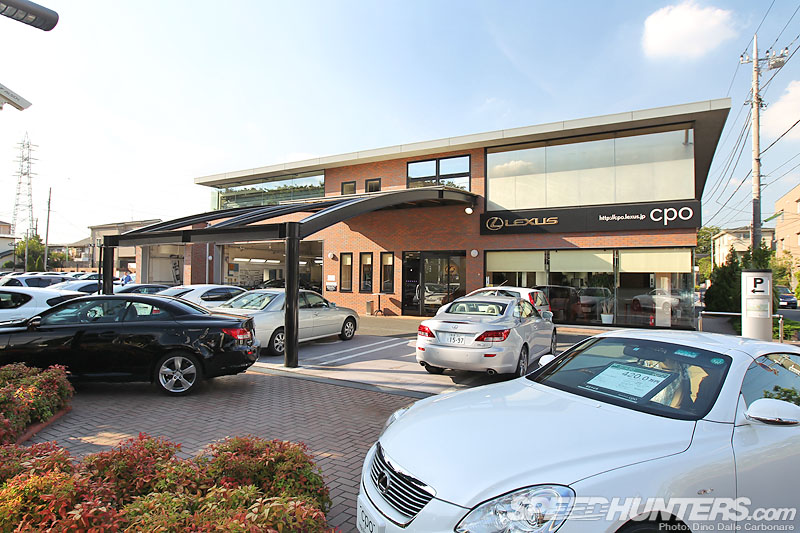 If you are in Tokyo and after a second hand Lexus then Lexus cpo is the place you need to head to. I'm always surprised at the amount of stock on their forecourt.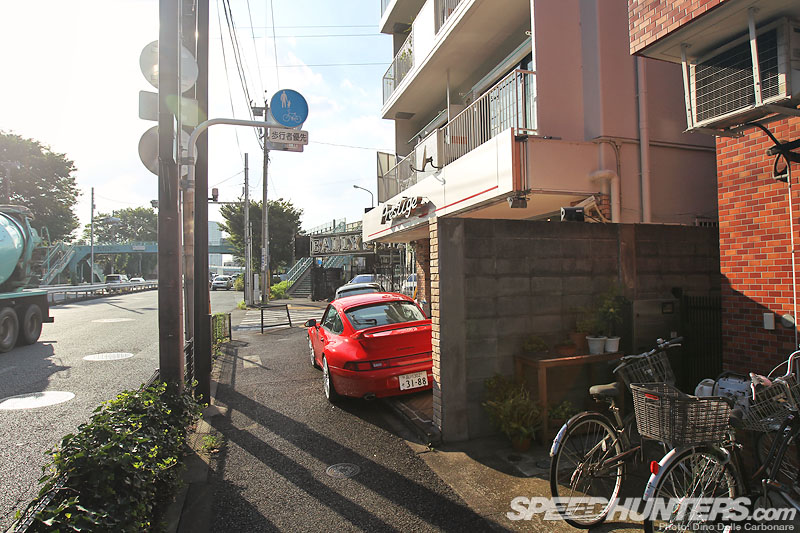 A little further up Kanpachi, where the Daisan-Keihin expressway begins, the road I take to head down to Daikoku PA or other cool parking areas like Tsuzuki…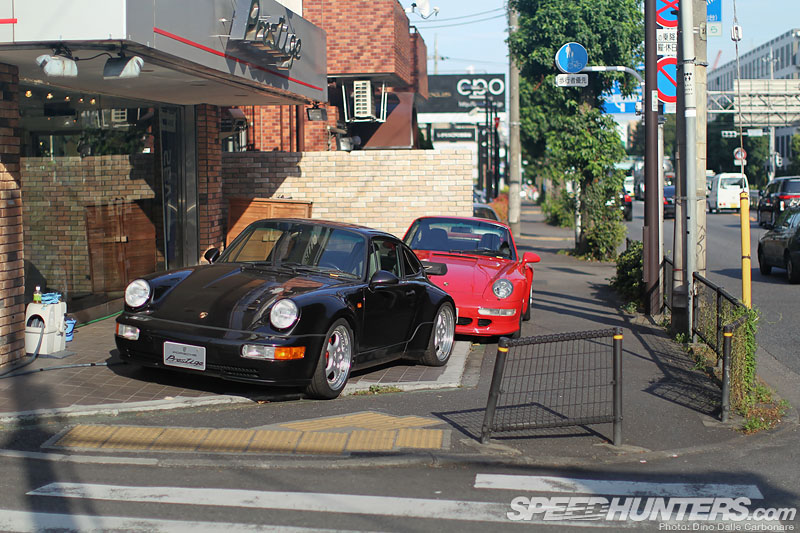 …is Prestige, yet another place you have to rubberneck as you drive by, usually overflowing with all sorts of Porsche goodness.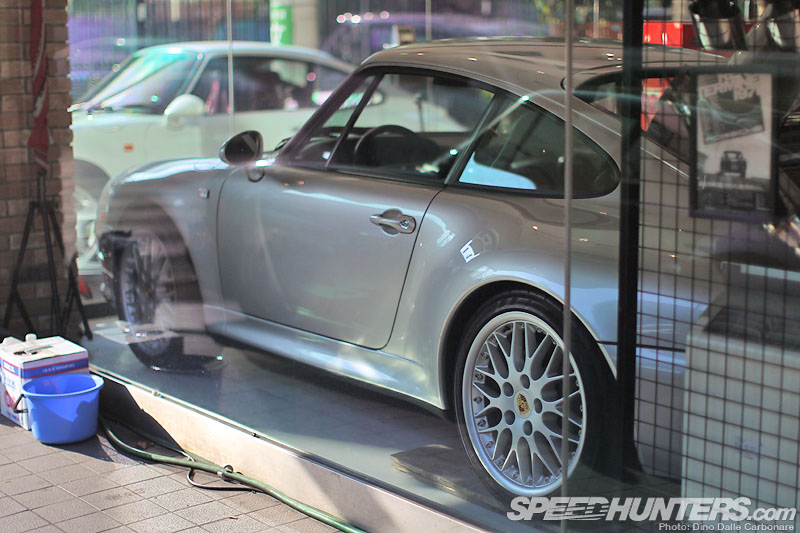 Aside from the black Turbo 3.6 and red Carrera outside they had this nice 993 on display inside the shop.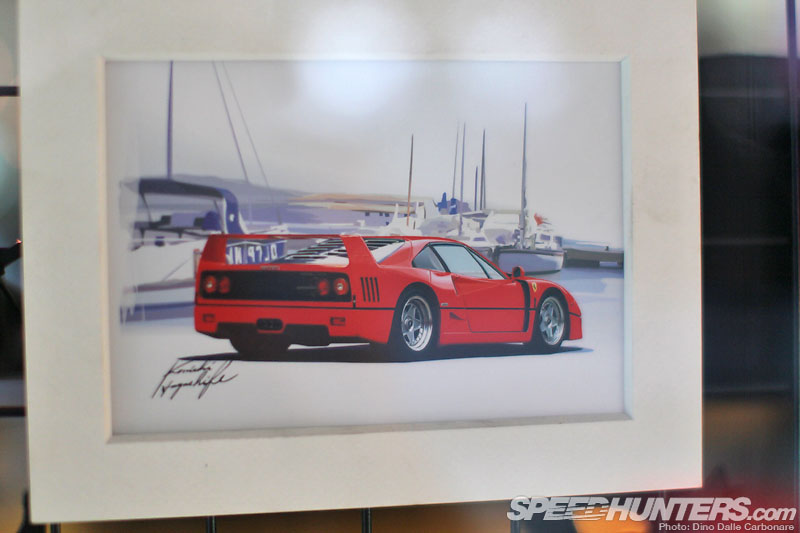 There was also a nice selection of drawings to look at…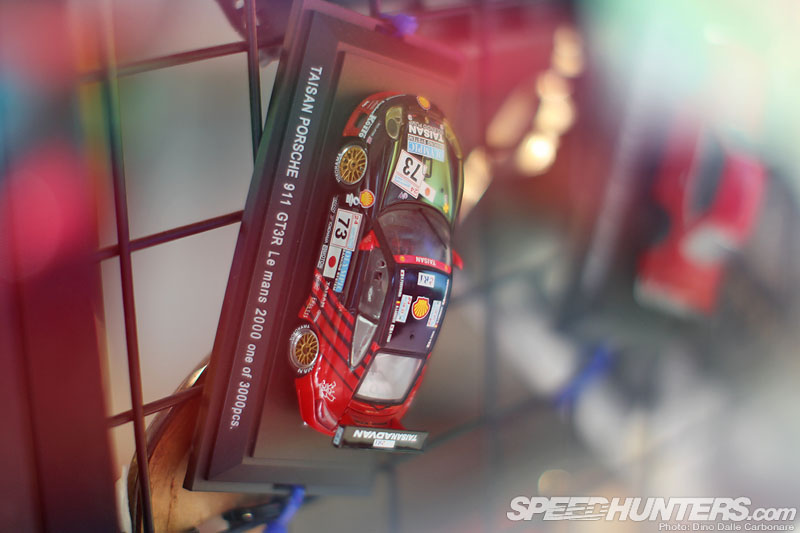 …as well as a couple of selected die cast  like this limited edition Ebbro model of the Taisan 911 Le Man racer.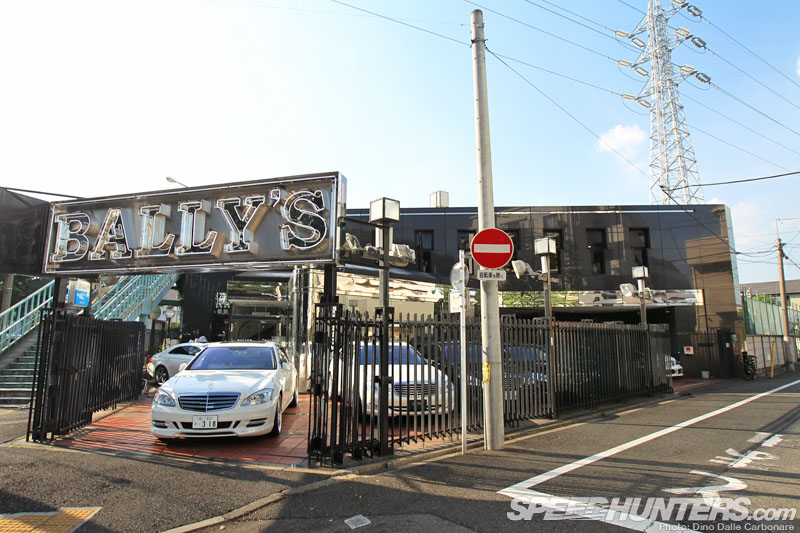 Next door to Prestige is Bally's, a Benz shop specializing on the newer types of big sedans like the S-class and the CLS…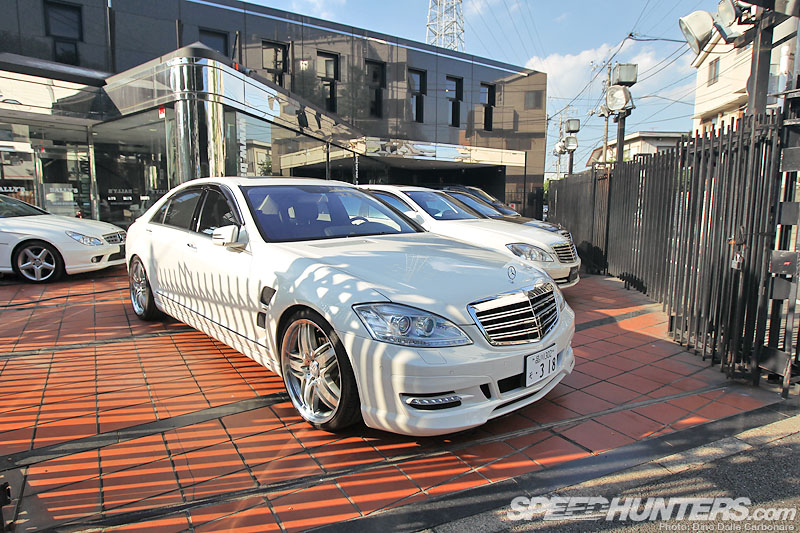 …most of them customized…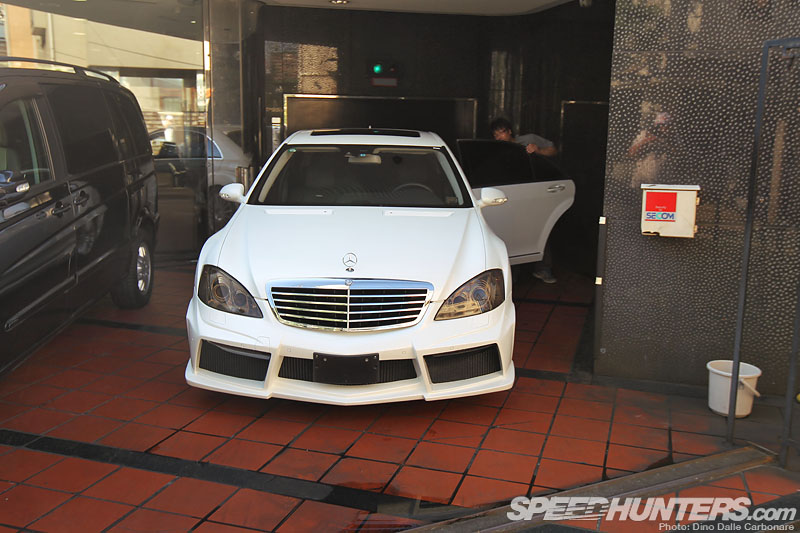 …some more than others.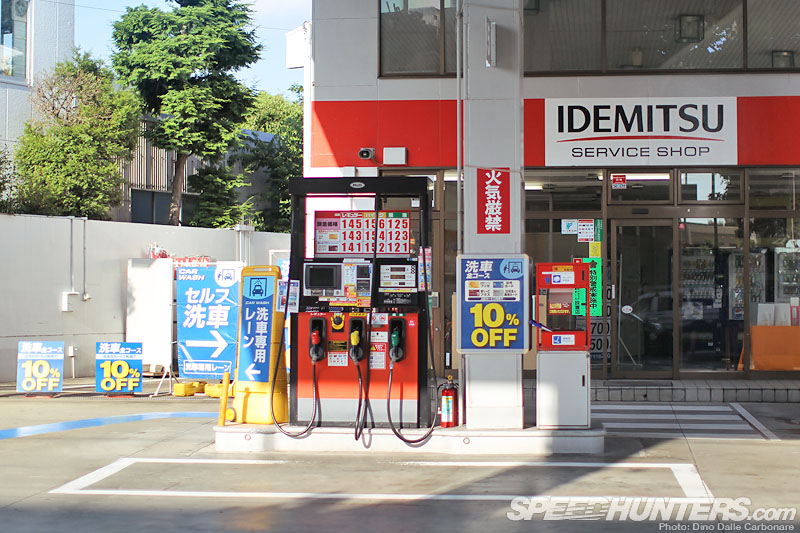 As soon as I got to the Idemitsu gas station further down the road I decided to pit in, not for a fill up but for another drink; cycling in the middle of summer time with a big camera bag strapped to your back and an SLR dangling from your neck is hard work.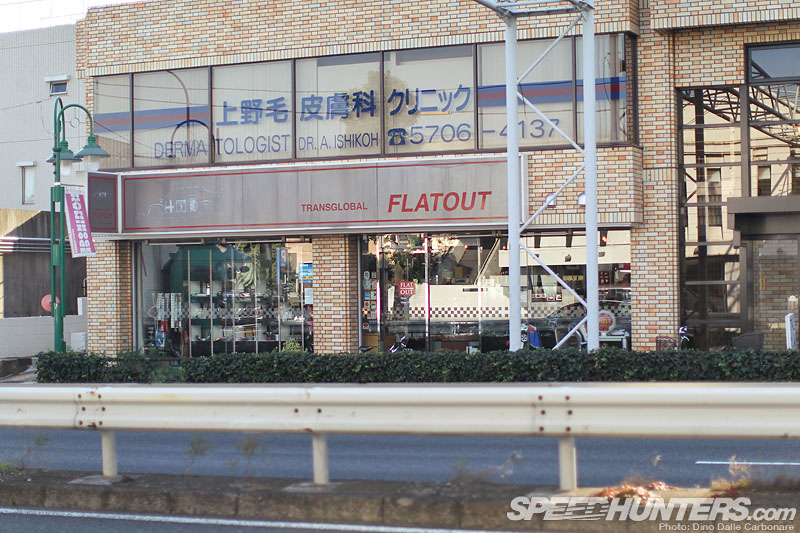 I'll end this first part of the Kanpachi-Dori voyage here, opposite Flatout a model car shop that I will be taking a look at soon. Make sure you check back for the rest, as I cycle all the way past Impul and on to Spoon Sports in Ogikubo.
More to come tomorrow…
-Dino Dalle Carbonare