We interrupt your regularly scheduled 8-6 day stories to bring you some news from the American Le Mans series. On Saturday thousands of spectators were on hand at a very hot and humid Mid Ohio to witness one of the most highly anticipated racing car debuts in recent memory – the return of the Dodge Viper. Fortunately I was one of the many present to experience the spectacle and bring back the details for the Speedhunters audience.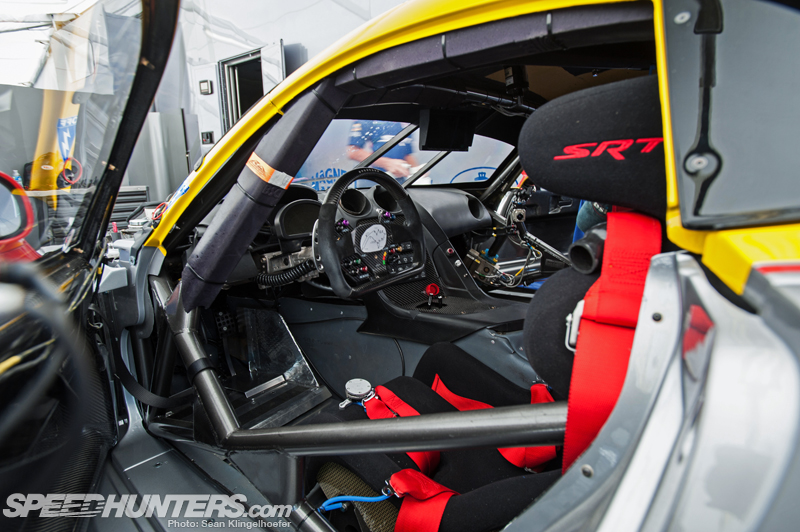 It's been just over a decade since the Viper has been seen rubbing shoulders with the likes of Porsche and Corvette on the global racing scene and I will say, although I was never a huge Viper fan, it is great to see them back in action! After viewing the cars up close I have a new found appreciation for them, and I will attest that they are much better looking in person than they appeared in early press release photographs.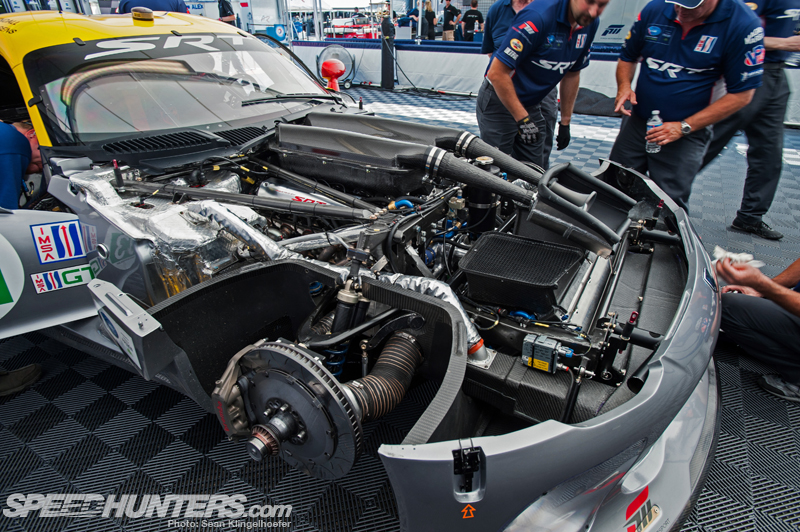 The brunt of the build, design and subsequent R&D over the next few years has been taken up by Riley Technologies, best known as a manufacturer of Daytona Prototypes. Their track record speaks for itself – eight overall victories in as many years at the Rolex 24h of Daytona. Powering the cars is a Roush-built V10 which, even downsized from eight-point-four to eight liters, is by far and away the largest displacement in ALMS and required special permission to breach the 5.5L rule imposed on the GT class.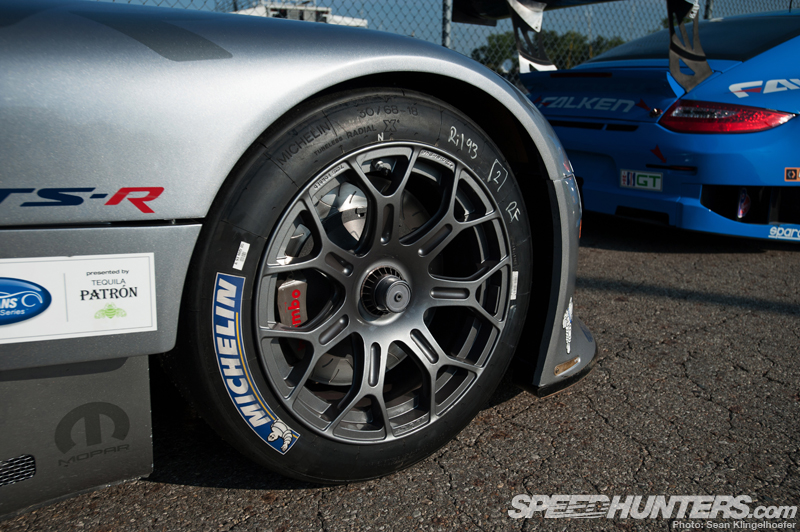 The SRT team have chosen to partner with Michelin who are the most abundant tire manufacturer in sports car racing by a landslide. This should help alleviate some of the development process by allowing the team to focus on the car and not have to worry about tires. TWS Forged has come in as a sponsor supplying wheels for the effort. Although I've seen many of their designs on Japanese Super GT cars, I believe that these are a bespoke wheel for the Viper.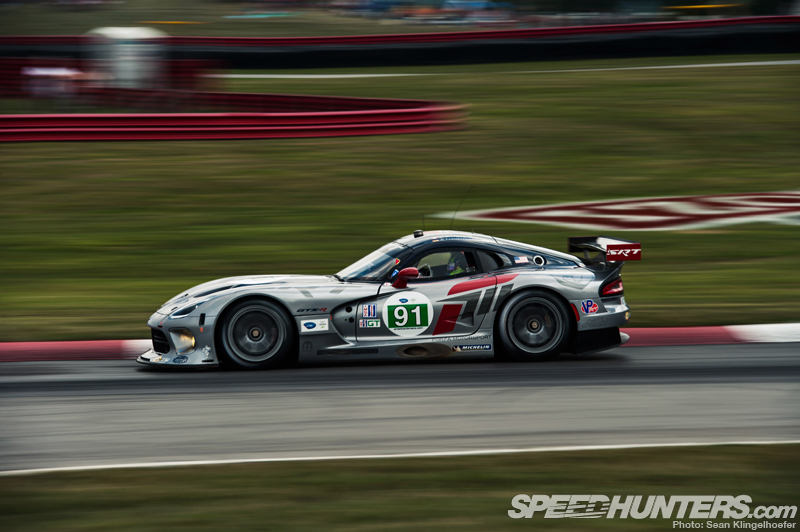 Despite what some may view as a disappointing weekend at Mid Ohio, there is no doubt that the Viper stole the show in terms of fan excitement. We must keep in mind it is still very early in the development phase for these cars and the fact that they finished the race at all is a breakthrough. With a driver lineup consisting of Dominik Farnbacher and Kuno Wittmer in the #91 car and Marc Goossens and Tommy Kendall in the #93, there is certainly a very bright future ahead for the Viper. Long live the snake!
2013 SRT Viper GTS-R
Engine:
8.0L V10
HP:
455 HP (Restricted by Series)
Trans:
XTrac Transaxle, Paddle Shift
Brakes:
Front, Brembo 6-Piston, 380mm rotors
Rear, Brembo 4-Pison, 330mm rotors
Wheels:
TWS Forged, Magnesium
Tire:
Michelin Slicks
Front: 30/68-18
Rear: 31/71-18
Safety Equipment:
Sabelt On-Board Fire Suppression System
Sabelt Driver Restraint System
FIA Roll Cage
FIA Approved Race Seat
FIA Approved Fuel Cell
Top Speed:
182 mph
Curb Weight:
2850 lbs
More endurance GT stories on Speedhunters
More stories by Sean Klingelhoefer on Speedhunters
-Sean