Sometimes it's not the idea, rather the execution of said idea that makes the difference. This is certainly not the first F20c Honda S2000 powered AE86 we've featured on these pages, and it certainly won't be the last. However this a car that is more than the sum of its parts.
Ian Gratton has owned this particular Corolla for nine years. It was originally used as a 4A-GE powered drift car, driven hard until, as Ian puts it, he blew it up good. Since then, he has undertaken a painstaking six year, ground up rebuild. When Ian describes the car as 'the most involving car I've ever owned from a driver's perspective', it's something he doesn't say lightly. His past cars include Imprezas, Sklylines, E46 M3, E92 M3, Westfield XTR2 & XTR4 LMP Replica so you know he's qualified to make a statement that strong.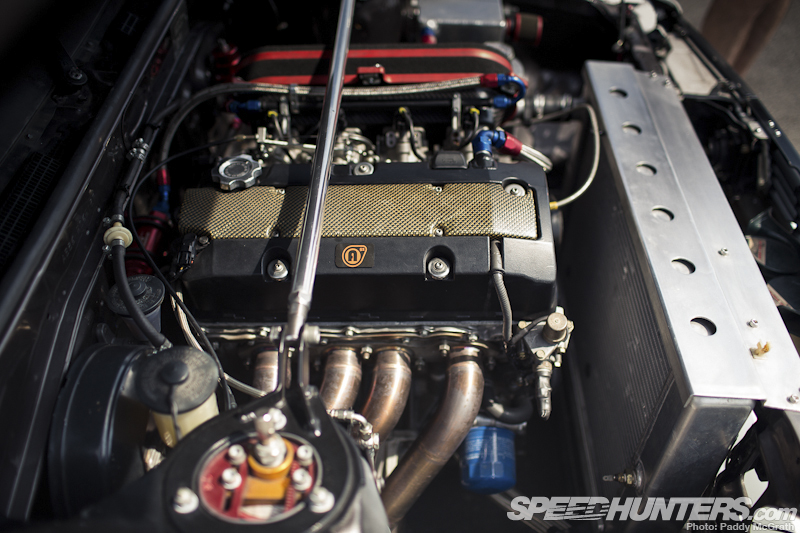 The engine remains mostly standard with the exception of an array of choice bolt-on parts. Ian described the F20c as something as close in spirit to the 4A-GE as possible, but with high tuned 4A-GE being so expensive and due to high stress for big power numbers, they're not absolutely reliable so you can see why the F20c was his preferred choice – 240BHP at the crank in a strong, reliable and cheap by comparison package.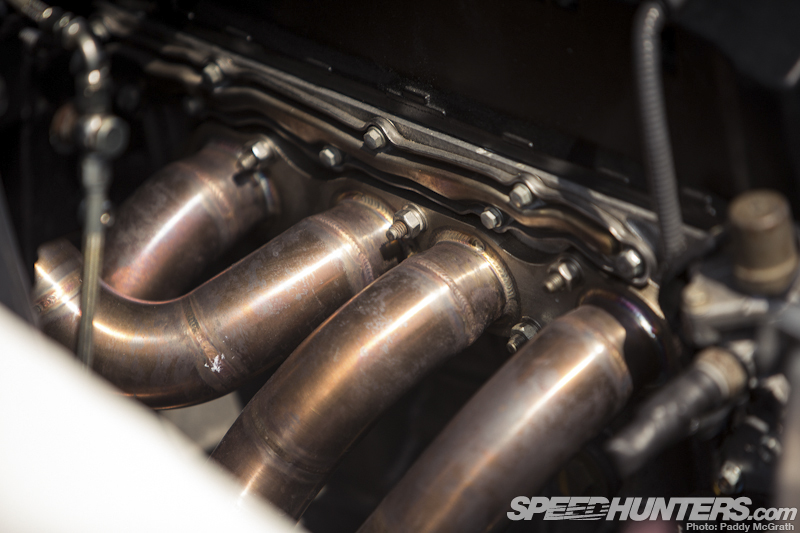 One of the biggest stumbling blocks when converting a right hand drive AE86 to an F20c is the exhaust manifold. The standard Honda manifold fouls the Hachi's steering rack so a custom item had to be created. This was created by RS Fabrications in Banbury, along with all the other major metal work on the car including the shell preparation, weld-in multipoint roll cage, gearbox tunnel and complete exhaust system. Needless to say that their craftsmanship is exquisite. The engine retains its relationship with the standard S2000 gearbox with power being sent to the rear wheels via a TRD 2-way differential.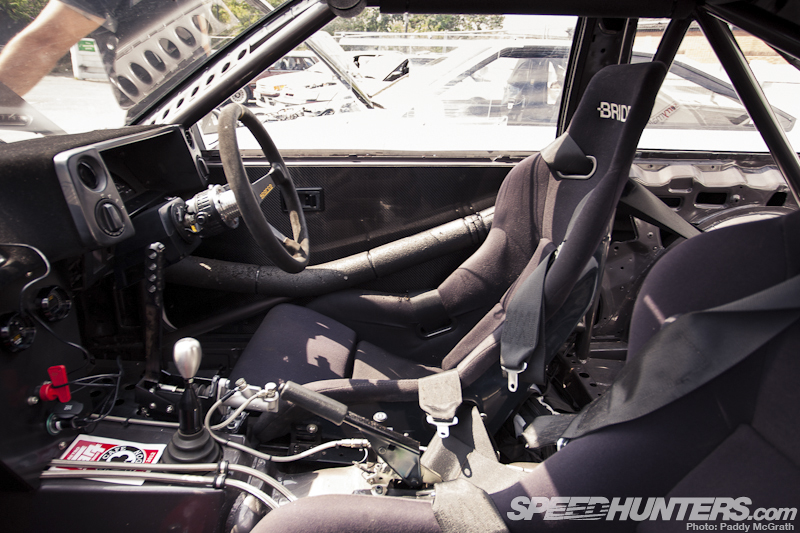 The car has been a labour of love for Ian who along with the help of his stepson Adam and good friends, have worked tirelessly to resurrect this Toyota.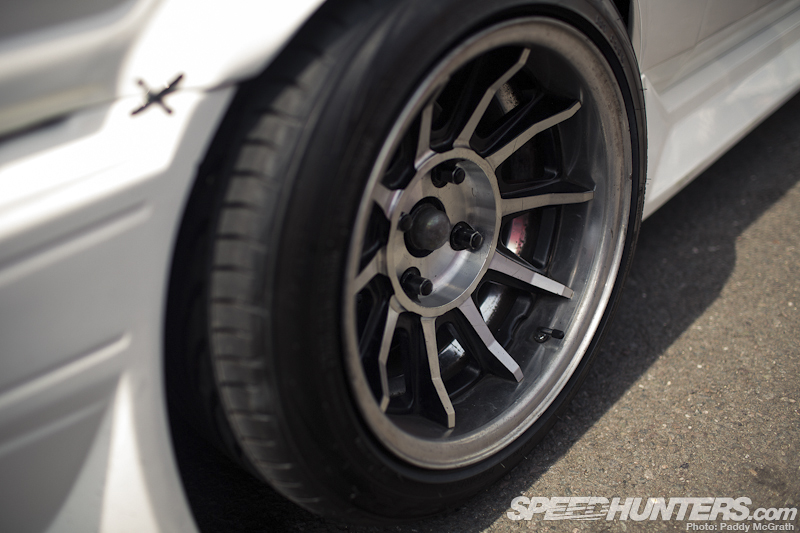 Run Free & TRD aero, along with Work Meister S1 and Enkei Barrel wheels with the car being painted in Toyota Super White II are only some of the exterior highlights.
A road legal, caged and S2000 powered AE86 with every detail accounted for? Sublime.
–
Paddy McGrath
paddy@dev.speedhunters.com