It's been a long time coming, but Fredric Aasbo has finally qualified on top for the very first time. Today was his turn to shine.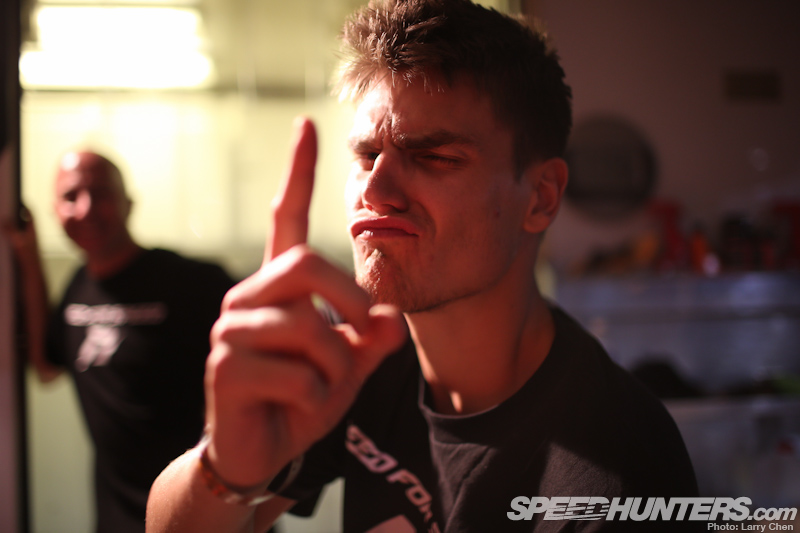 The Norwegian Hammer has grown so much since he first stepped foot into professional drifting. We hope the best for him on competition day.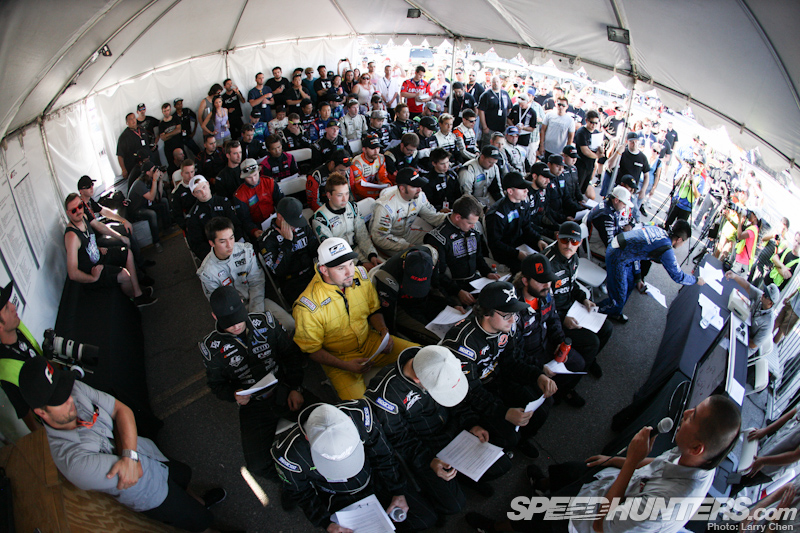 Formula D Las Vegas has been a very stacked field of 55 drivers. This was the largest field I've seen since Round 1 in Long Beach.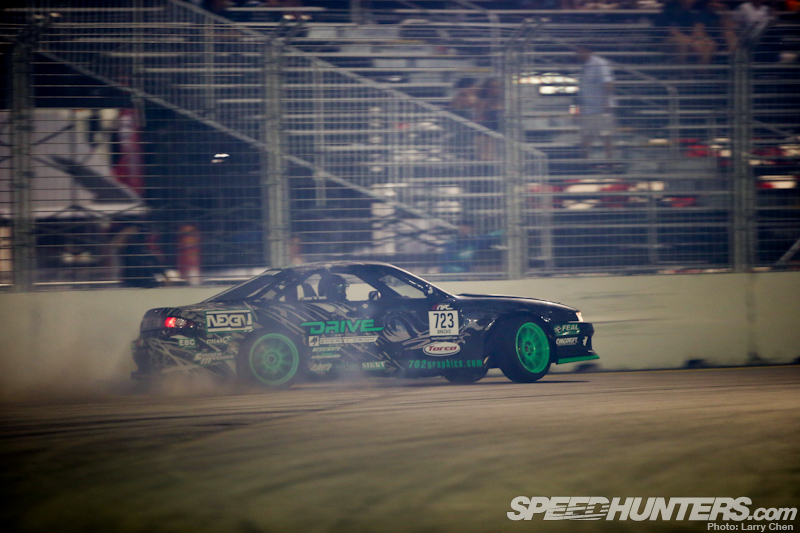 The big story of the event so far was Aurimas "Odi" Bakchis wrecking his car during Thursday practice.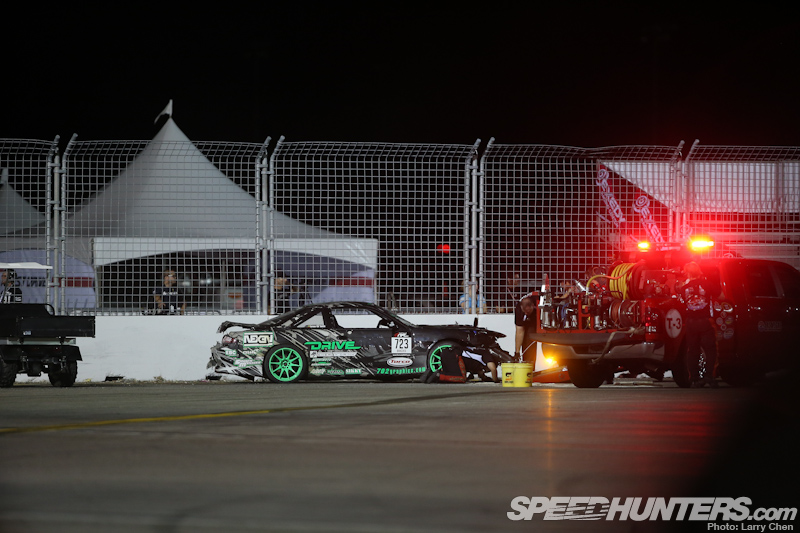 He went in a little bit hot on a very slippery part of the course and smashed his front end in pretty badly.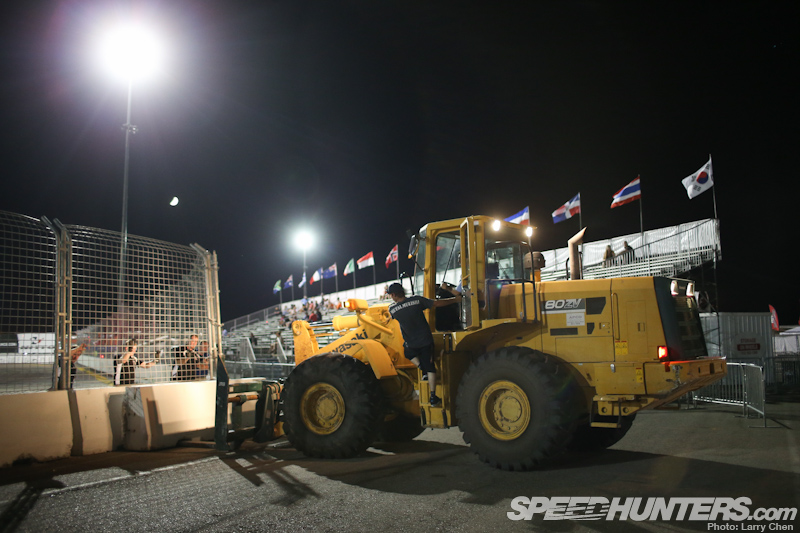 He was ok but the chassis is pretty much a total loss. He even moved the concrete barriers.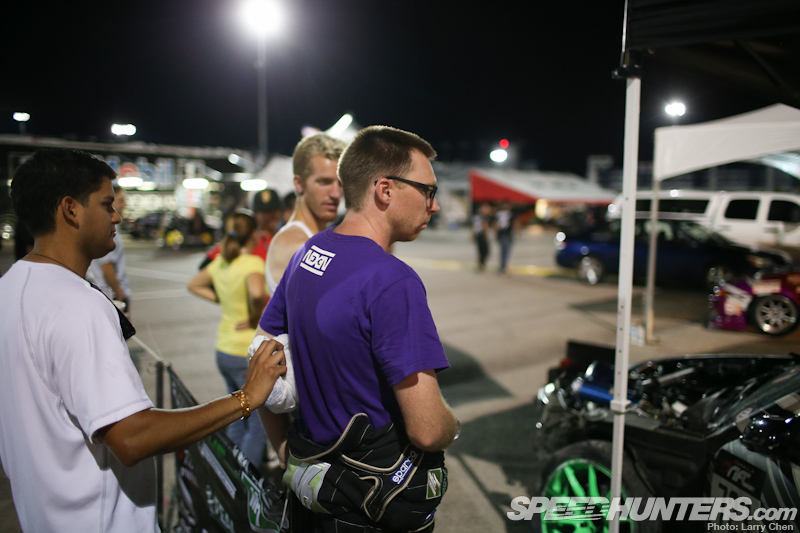 He really took it hard as he was tenth in the points championship. There would be no way to fix his drift car.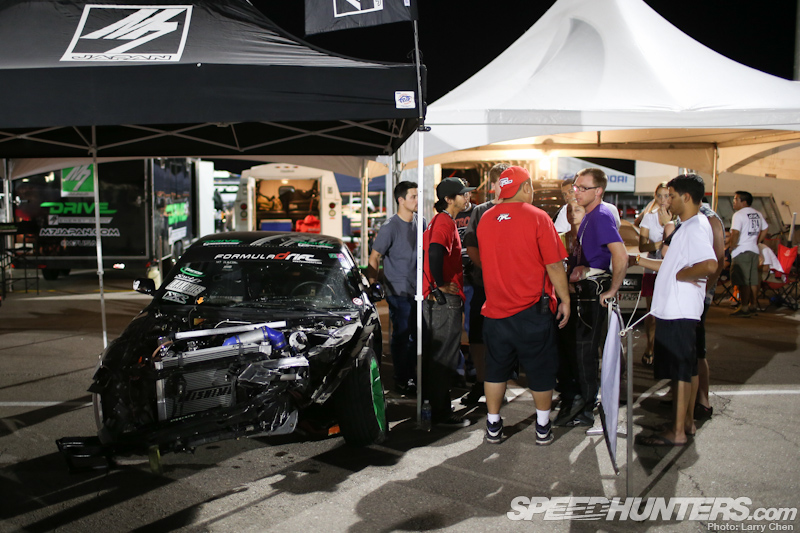 Luckily, Formula Drift rules allow you to switch chassis, so Odi went out in search for another car to drive.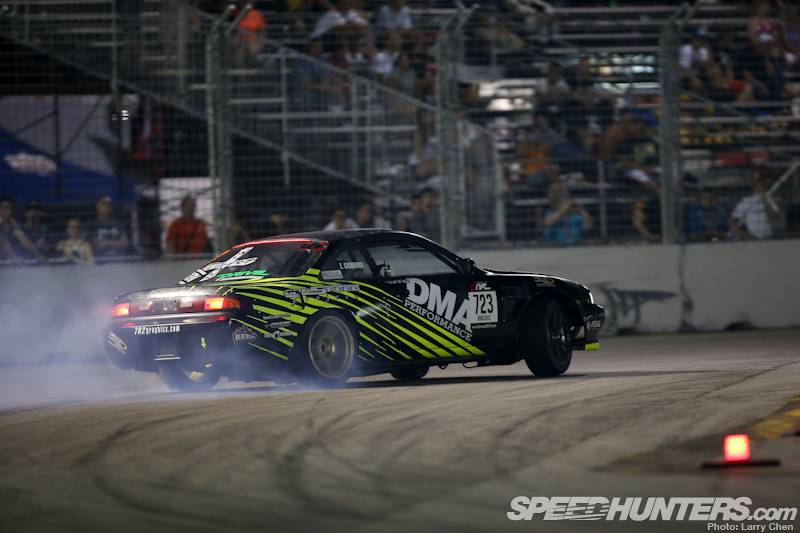 He eventually found a chassis, but unfortunately it was not as competitive as his personal car. However, he made it work and ended up qualifying in 30th.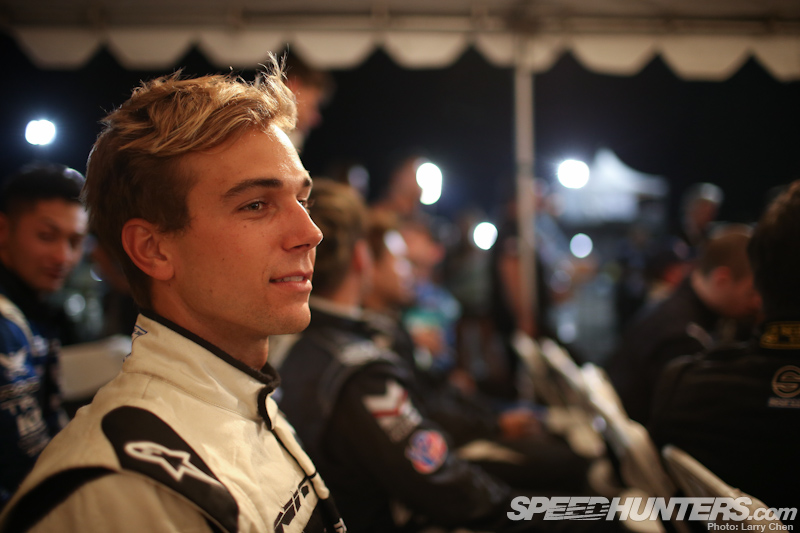 Fredric's teammate, Matt Powers, qualified 1st last year at this event.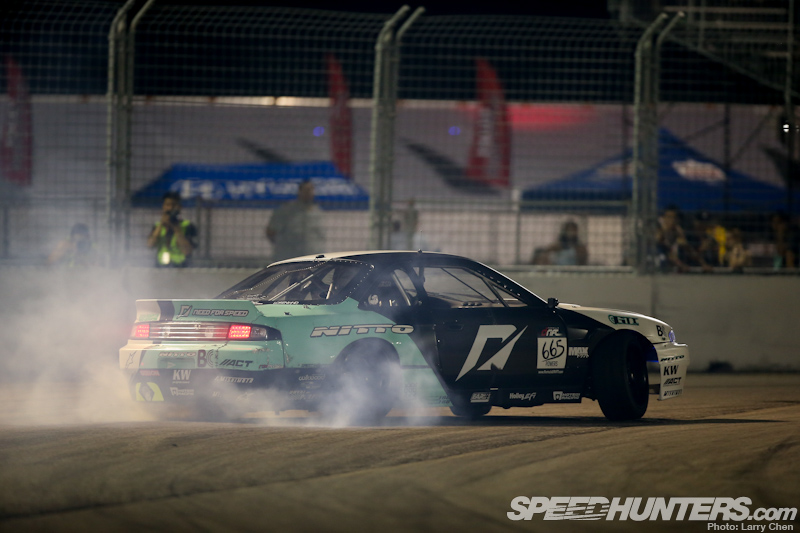 This time, he ended up in 8th and he will be going against Toshiki Yoshiyoka in the VQ powered S15.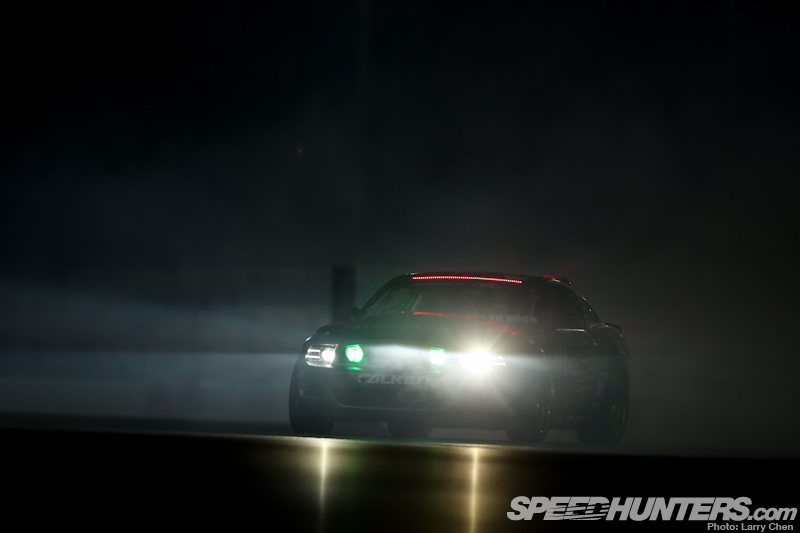 The current points leader, Vaughn Gittin, Jr., has been earning many of his points by qualifying well. He did not disappoint as he landed the 5th place spot.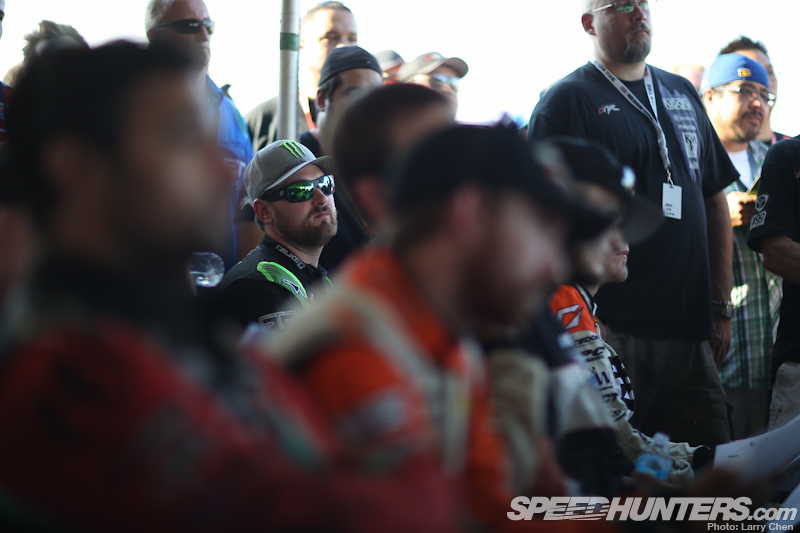 All eyes will be on Vaughn as he's won back-to-back events already. Do you guys think he can pull off a hat trick?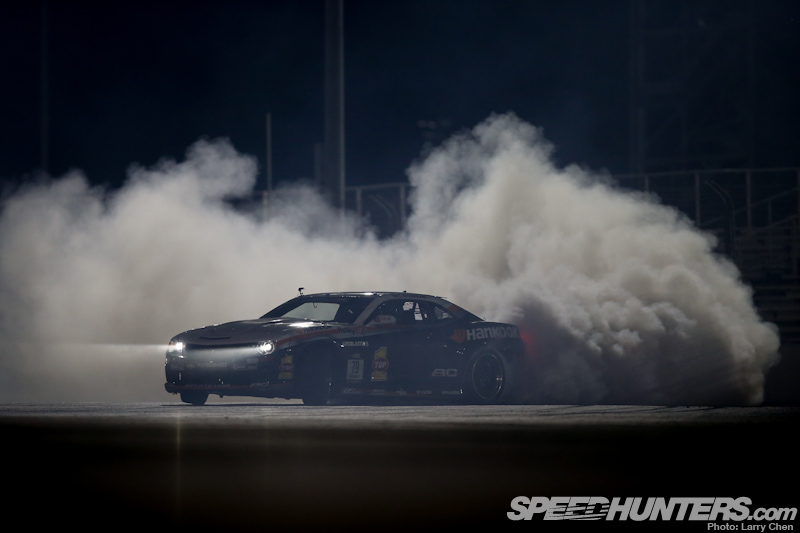 Fourth went to Conrad. He has made quite the comeback after his unfortunate incident with the wall at round 2 in Atlanta.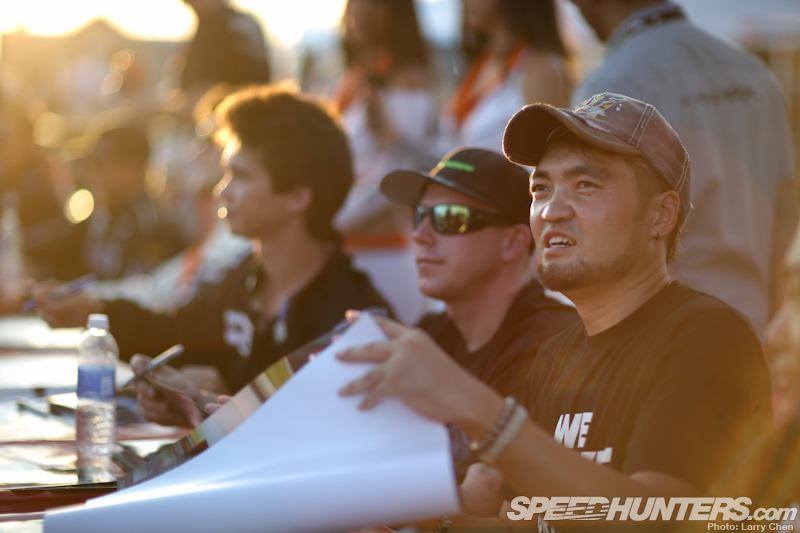 Robbie Nishida had a very rough start of the season, but as we are coming to the final events, he seems to have really figured out the car and qualified third.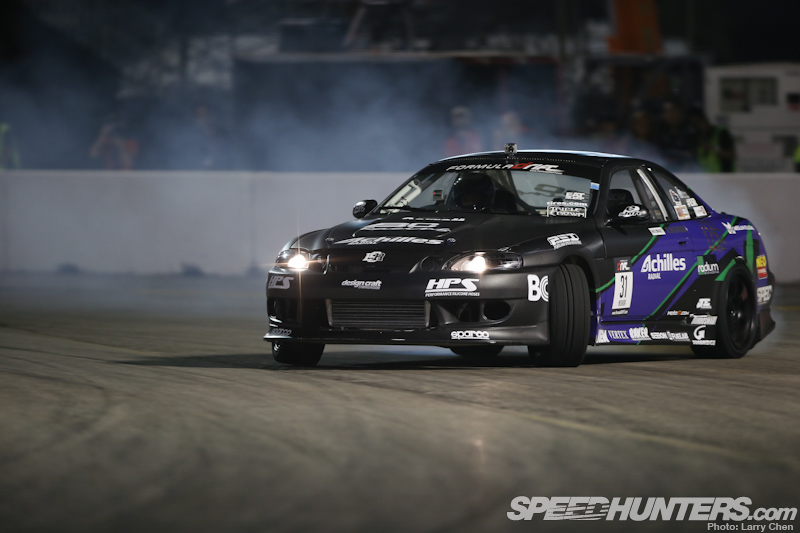 What is interesting to me is the top three qualifiers are not running V8 engines.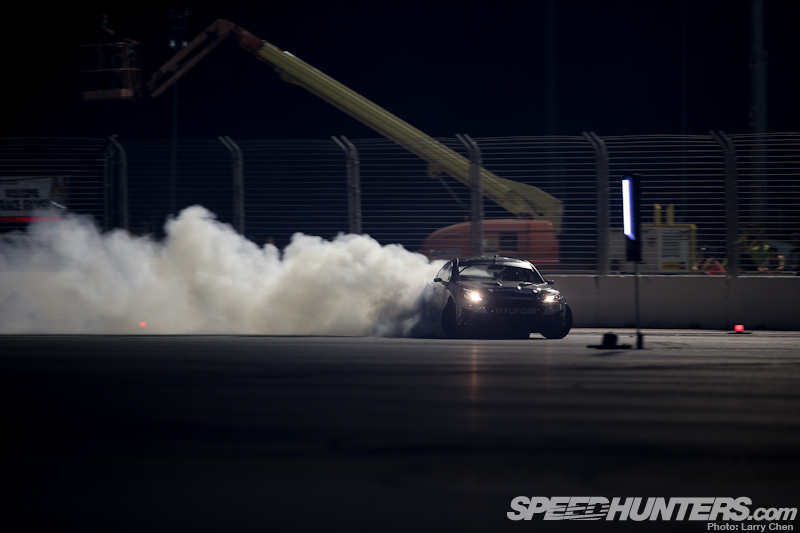 2nd place went to Rhys Millen, who is running a turbo V6.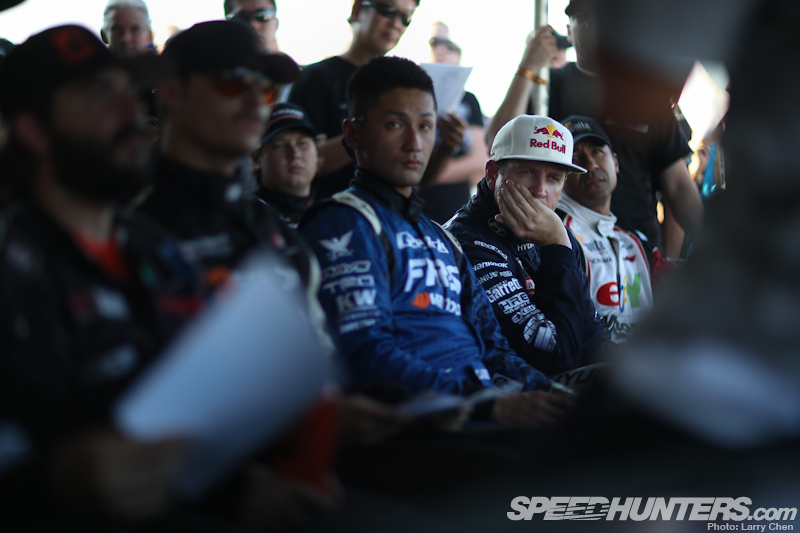 I have a feeling he's still on top of the world from his overall win at Pikes Peak.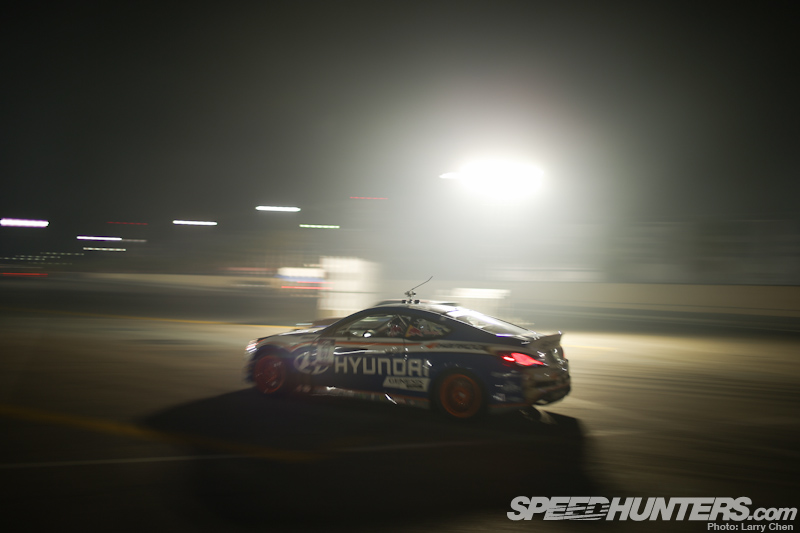 He drove like the Rhys we saw last year when he won this event. I have a feeling he will be doing pretty well tomorrow.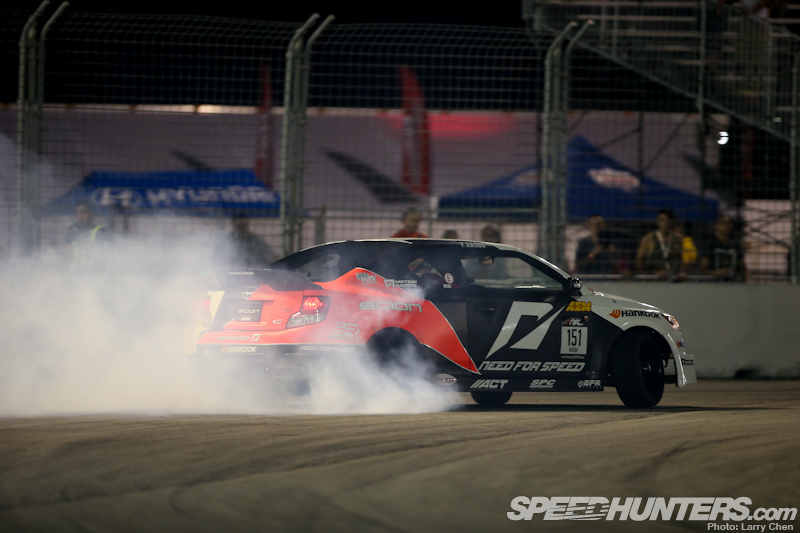 Fredric's first run was the one that earned him the top spot with a score of 89.5. His second run was an 89. He always talks about being consistent and it seems he really has this car on lock down.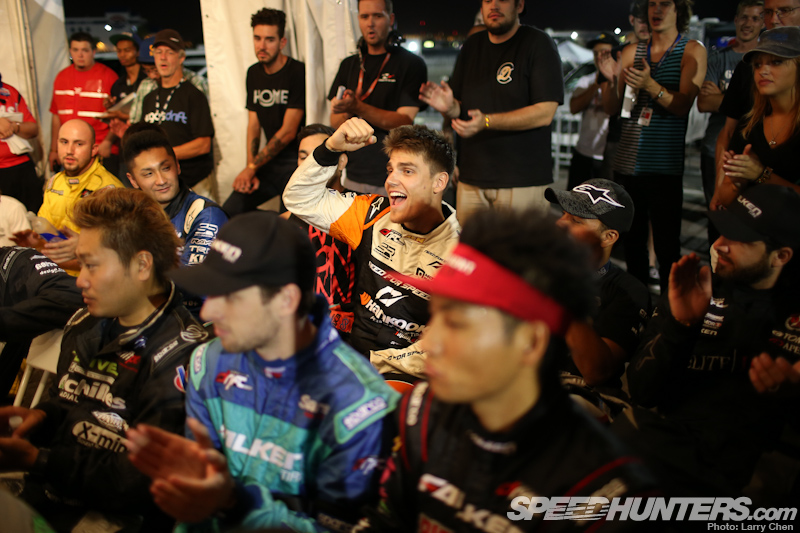 After hearing about the TQ position, he was all smiles, but soon realized he would have to run against Formula Drift champ Chris "The Force" Forsberg in the top 32 bracket.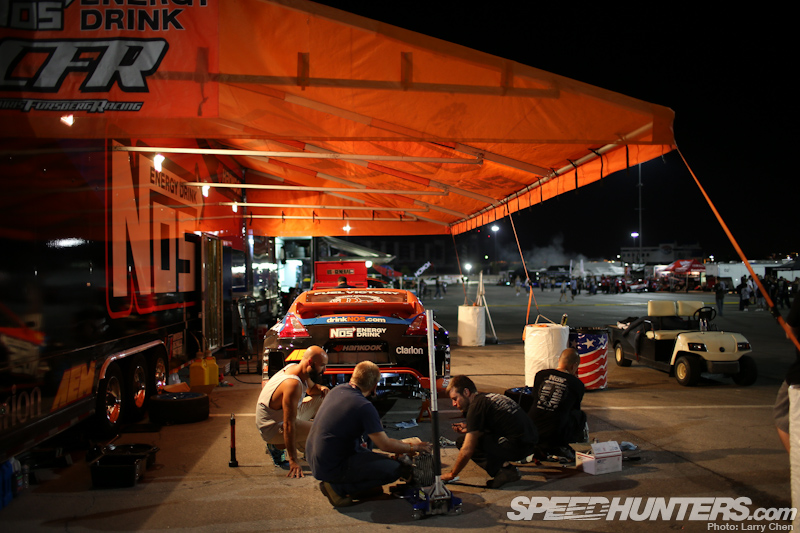 I went over to Chris' pits to check out what happened and why he qualified in the last spot.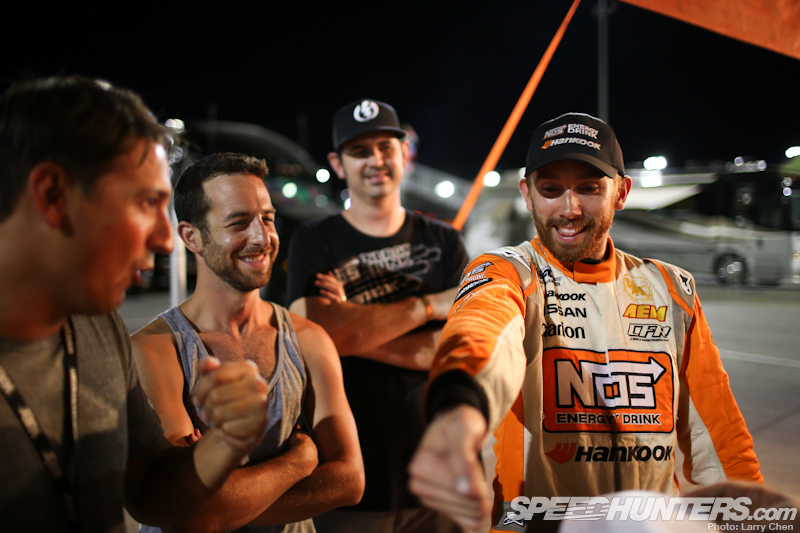 It turns out he was running his spare motor, because his main Vk56 blew up in practice the night before. He was down on power and performance.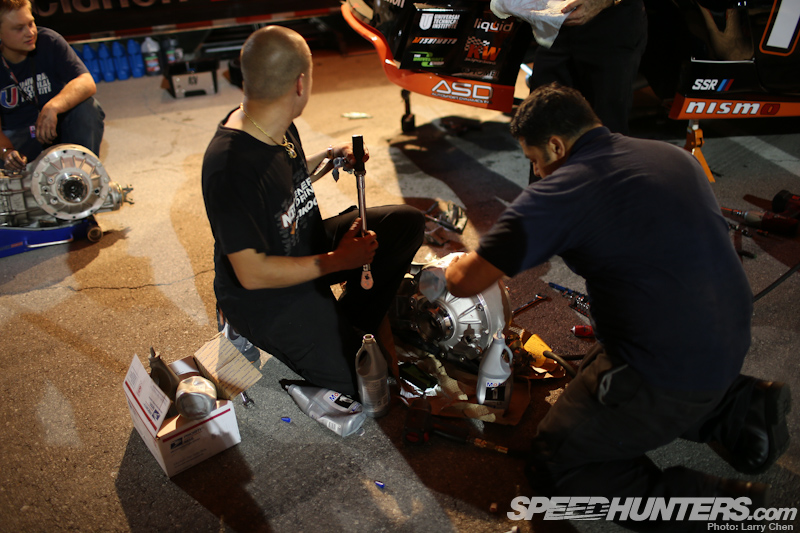 When Chris went out for his second qualifying run he blew his differential. It seems he's had quite the bad luck for this single event so far.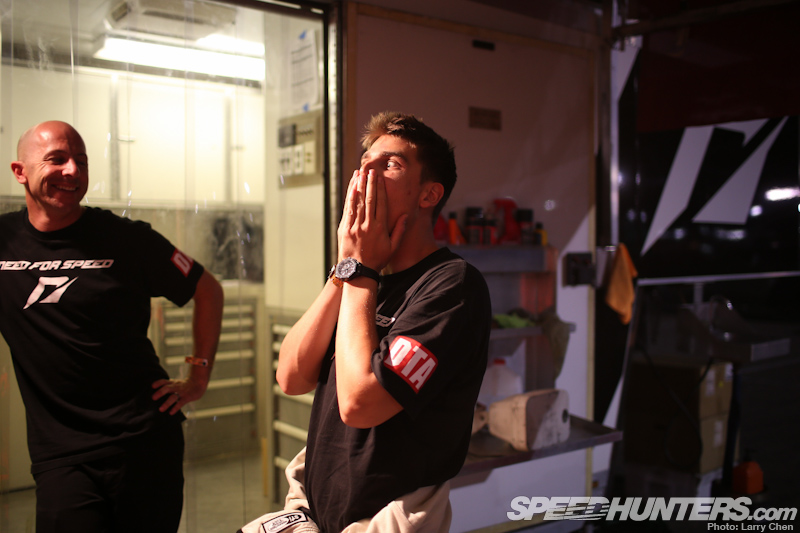 Fredric realized that it would have been much more beneficial to qualify 2nd or 3rd, but it will definitely be an epic battle tomorrow.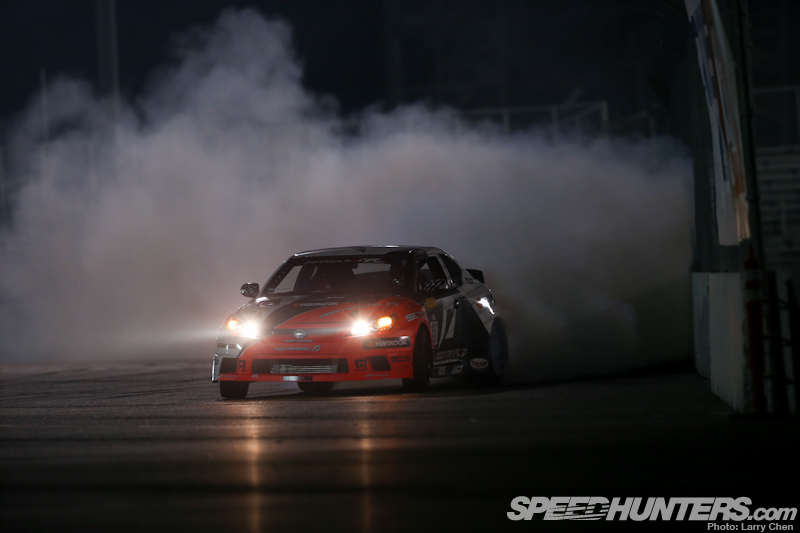 Maybe the new course layout is more beneficial to turbo cars. I guess what really matters is how they do during tandem. We'll all see very soon. Stay tuned for more updates.
-Larry
larry@dev.speedhunters.com
More Stories from Formula Drift on Speedhunters