I used to dream of living in Los Angeles. I was in my early twenties at the time, filled to the brim with raw ambition and perhaps too much self-belief for my own good. I had already achieved some moderate in-roads as a music video director in my native Canada. However, being born without the patience gene, I thought that I could make it in La La Land regardless of any real success in my home country. So with a dream in my eye, I put my entire life on the line, packed my belongings into my then brand-new Honda EG Civic Si and drove down to the glitz and glamour of SoCal. Little did I know that I was in for a rude awakening.
I distinctly remember one particular dose of confidence-eroding reality that came when being introduced to an American film crew on a music video film-set that a friend of mine was directing in San Diego. "Ahh you seem like a Canadian," said one of the film crew. "You have that typical goofy, nerdiness that a lot of Canadians have."
Me? Nerdy? Me? Identifiable as a Canadian? What? Alarm bells immediately started going off in my head, as at the time I spent a great deal of effort exuding as much cold attitude as my skinny 24-year-old self could possibly muster up. In fact, this American stranger had seen right through the my cyber-punk facade and was right on the money.
Looking back, I find this little moment somewhat amusing and chalk it up to youthful arrogance and general lack of awareness. Now that I'm older and wiser, I'd like to think that I've grown to accept and cherish my Canadian history. Nerd-I-Am… Sometimes…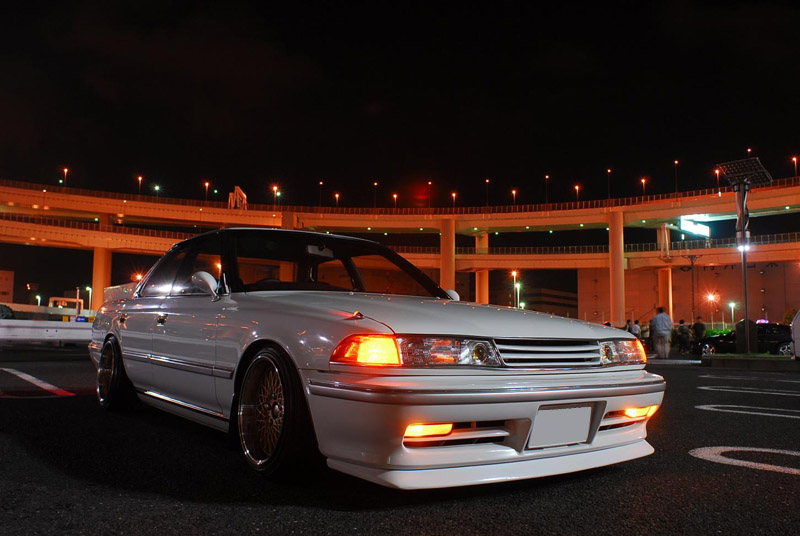 'And what does this have to do with Speedhunting?',  you might be asking yourself right now. Well my dear friends, I am about to do something typically Canadian. I am going to issue an apology. Yes I know I am hardwired to feel apologetic for my existence, but I feel like I do need to say something to some of our community.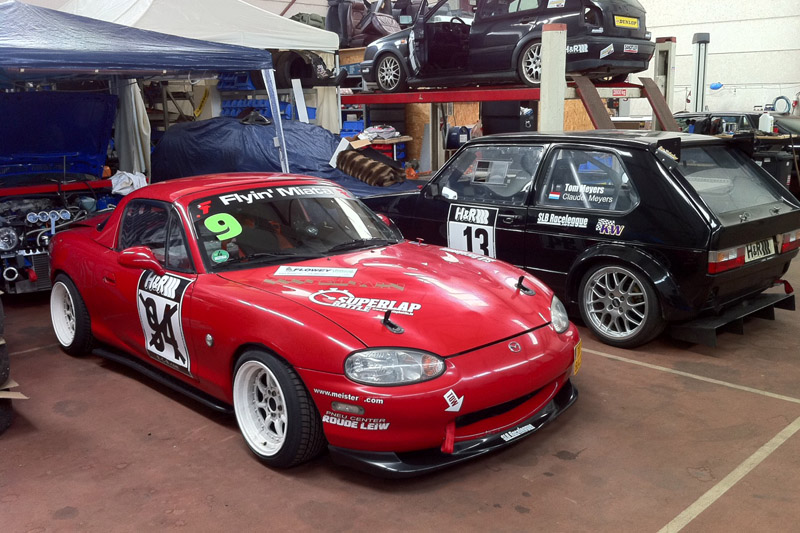 You see, we have a slight issue at Speedhunters HQ right now. We are being overwhelmed with emails and Facebook messages. There are so many comments, questions, suggestions, coverage offers and most of all car photos coming to us right now, that we are being overloaded trying to keep up with it all. Every single day of the week, we are receiving long thought-out emails from you guys, telling us about your automotive passions and hobbies. Each of you have some pretty interesting automotive stories to tell, and in all honestly we would love to chat one-on-one with all of you. We are all car people, and I'm sure we could sit and talk with you for hours at a time.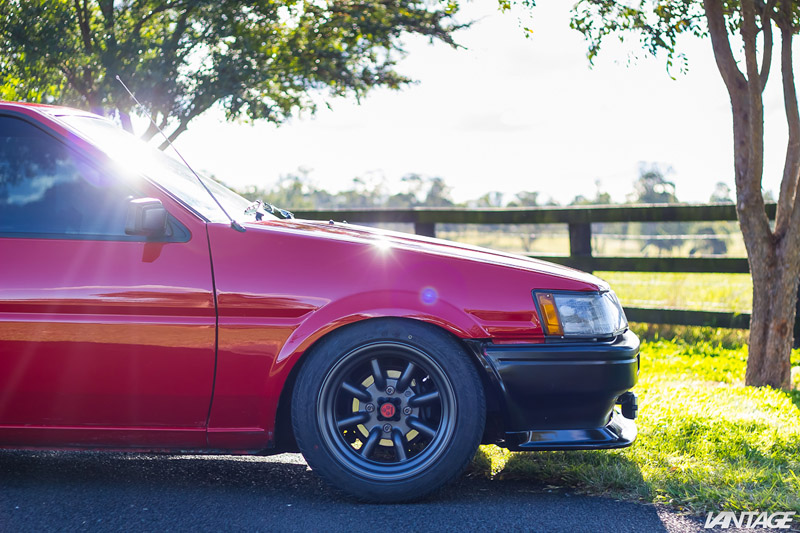 But unfortunately, there just isn't enough time in the day to respond to all of your emails and messages. Not even close. I feel like you all deserve much more than to be sending off your messages into something like a Speedhunters proverbial black hole of communication. You send, we receive. A select few of you get attention back (I answer at least two or three emails a day), but most email communications are one-sided. So I want to tell you all, sorry… We really would like to talk to all of you and take the time to answer your email questions and suggestions and talk about your rides. We are definitely listening, but for the time being are unable to answer each and every one of your queries. I just want to acknowledge this to all of you who continue to send in the emails and attempt to make contact on Facebook. That said, we're making some changes internally to get more of our staff involved in directly communication with you, the Speedhunters community. So moving forward, you should more often than not be getting responses to your queries.
There are some patterns to most of your emails so before we move to the month's coverage previews, I thought I would answer a few of the most frequently asked questions… set to a backdrop of some recent reader's rides submissions.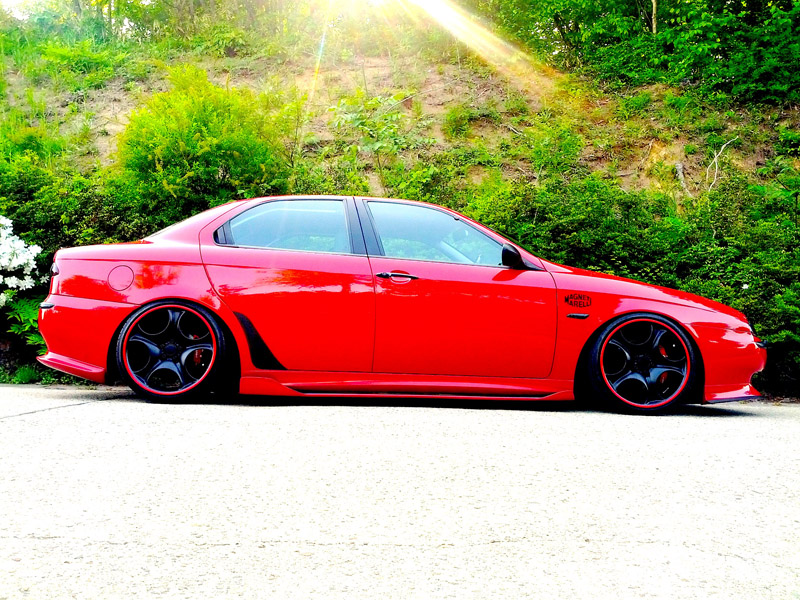 Question: I would like free stickers to rep you on my amazing ride. Please send me them.
Answer: Unless you are a weekly SpeedhuntingWKND winner, we aren't currently sending out freebie stickers. That said, Speedhunters is gearing up to launch an e-store in late August to give our fans all over the world access to our much prized stickers. You'll need to hold tight until then!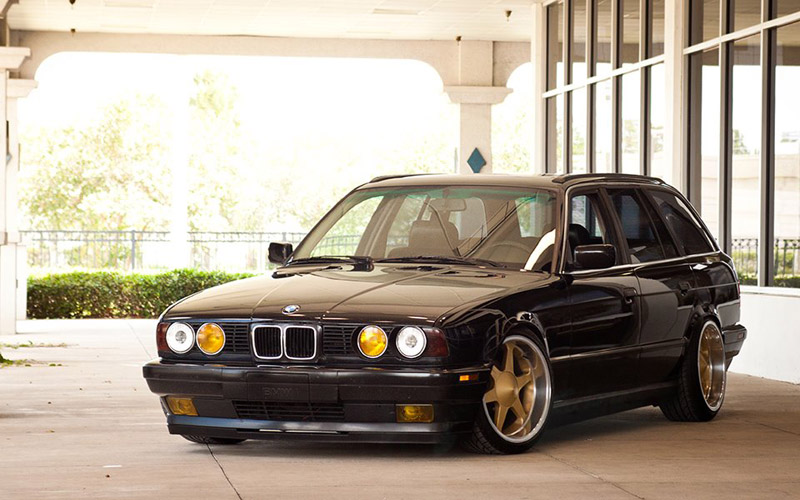 Question: I am a freelance and or aspiring photographer. How can I join the team?
Answer: Right now we aren't looking for any photographers to join the team but it's great to make the contact. Keep in touch! We will be looking for an Australian Speedhunter to join the team next year, so if you think you are the next Dino Dalle Carbonare or Larry Chen please drop us a line.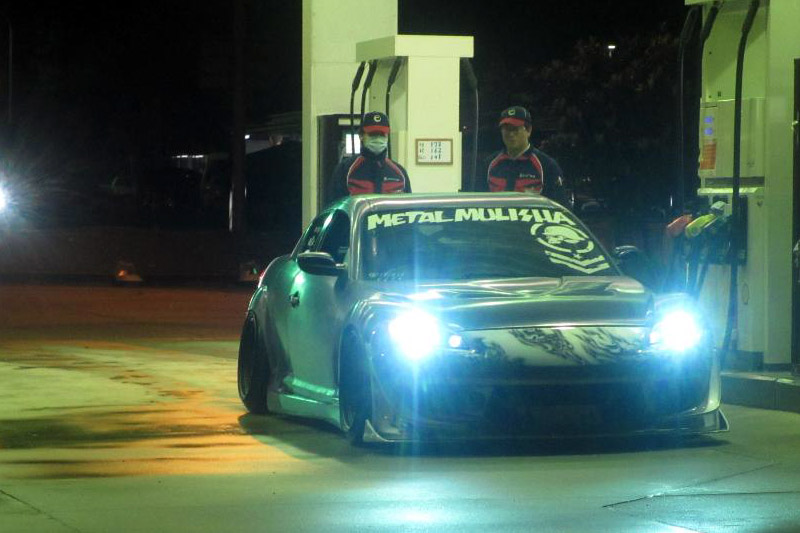 Question: I would like to cover a particular event for Speedhunters as photographer
Answer:  We currently are not accepting freelance story submissions as we are very particular about our event coverage style. In the future we are looking at ways for people to get more involved with Speedhunting events, but for the time being, we are concentrating on developing the depth and quality of our own editorial team's work.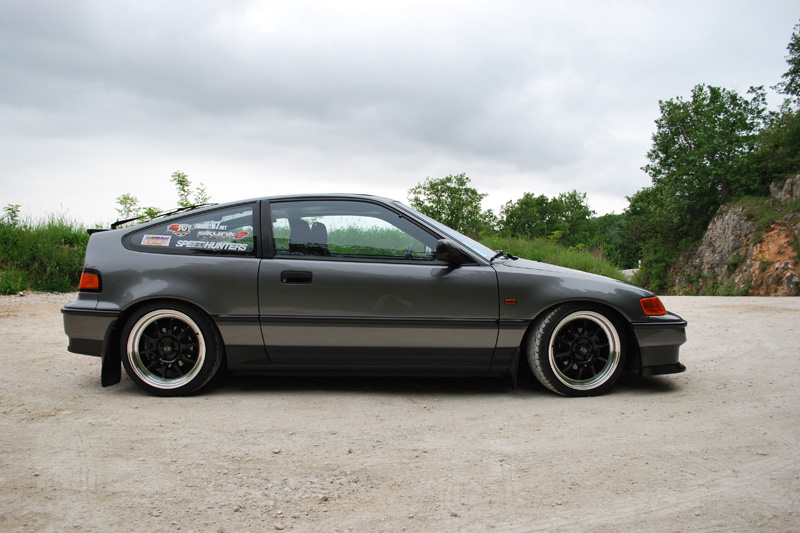 Question: I have a message for a particular member of the Speedhunters editorial team.
Answer:  We always forward messages on to the editorial team members. They may not always be able to answer you, but they do see your emails.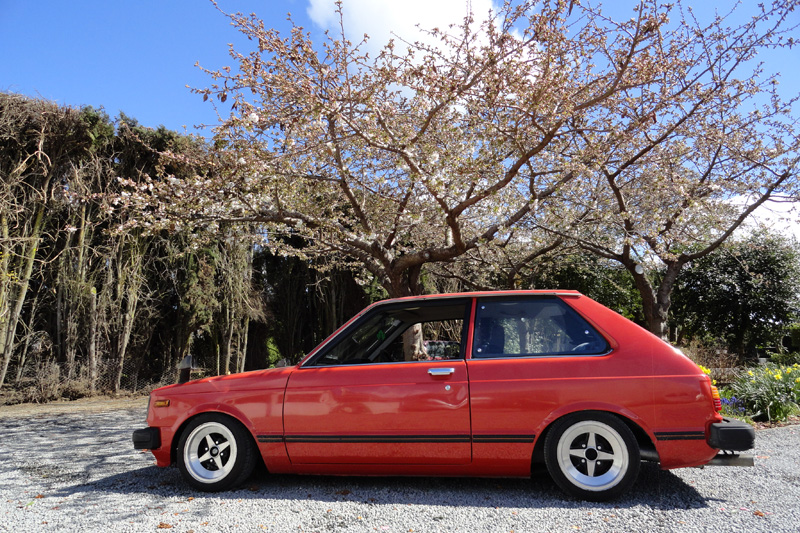 Question: I am a high school student and would like to become a professional automotive photographer. How can I do this?
Answer: Sorry for the short response as we are very busy but here are some tips:
1: understand the basics of business management
2: take a photography course and understand the history of the art. Master the technical aspect
3: get photography gear and start shooting. Suggest you start your own website, facebook channel, tumblr and instagram to make a name for yourself.
4: get involved in local automotive scenes
5: study journalism and creative writing.
6: a degree in journalism and or photography/art is helpful
7: if you are looking to be a Speedhunter is also helps that you understand cars and car culture. We like people who know mechnics and also automotive and motorsports history
8: build amazing cars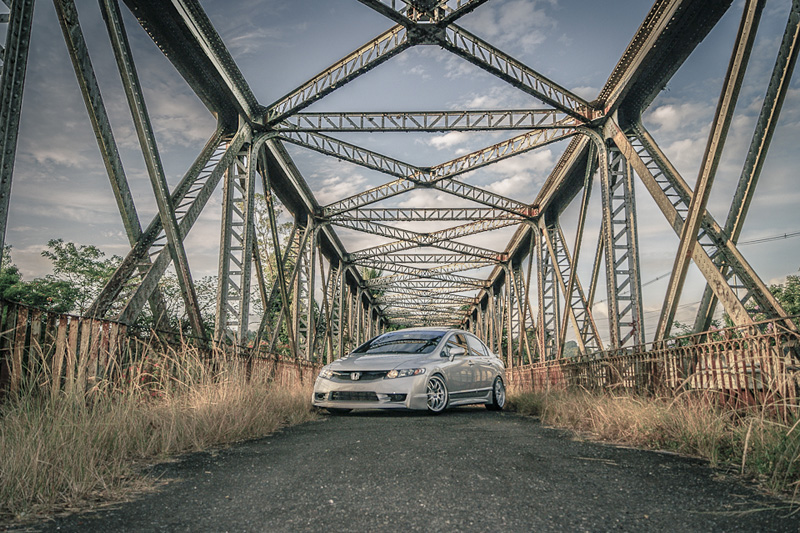 Question: I would like to use your photos on my blog-website.
Answer: In general we allow people to repost our stories and photos with a few caveats:
1: the photos are unaltered. In particular please do not crop the Speedhunters logos out.
2: you only use 50% of the photos and writing on your website with a link back to Speedhunters.com. Do not repost the whole article. This will make us sad.
3: for social media, you are free to use our photos, as long as they are credited to Speedhunters.com and unaltered
4: the photos can only be used for editorial purposes. No commercial use is allowed without written permission.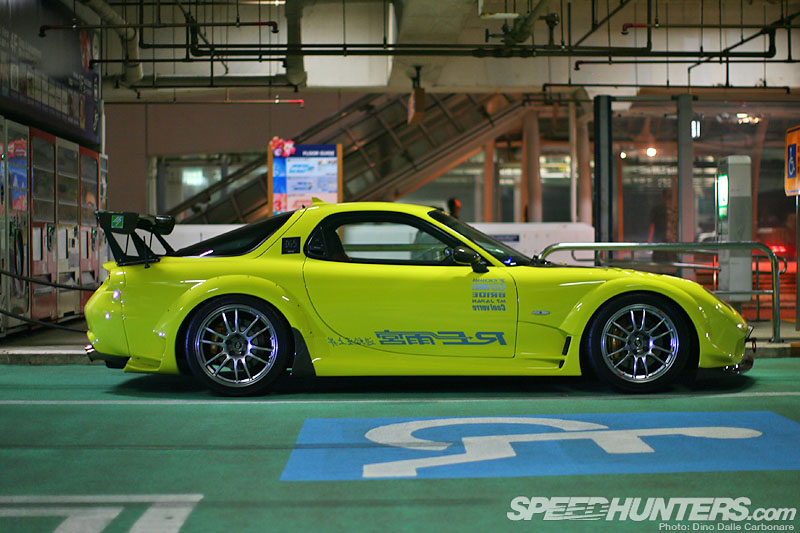 So what about the upcoming month of July?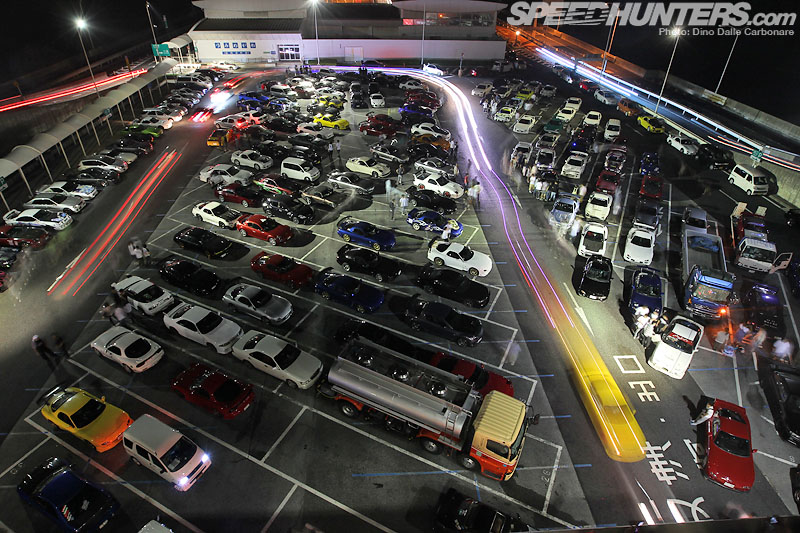 We will have three big projects this month, the first being 7's Day, a celebration of the RX7 and family. As with each year, this is marked in Japan by big Rotary meets in the Daikoku & Umihotaru Parking Areas.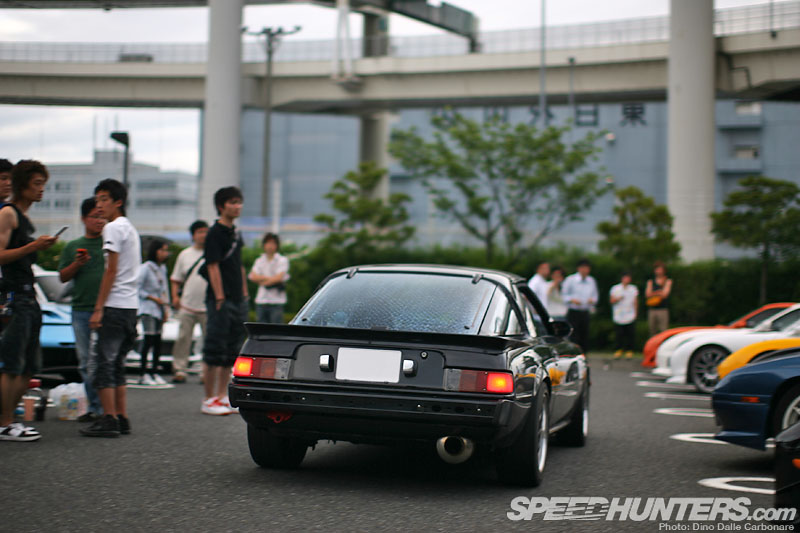 And as with each year, our Japan based Speedhunter Dino Dalle Carbonare will be on hand to report the proceedings.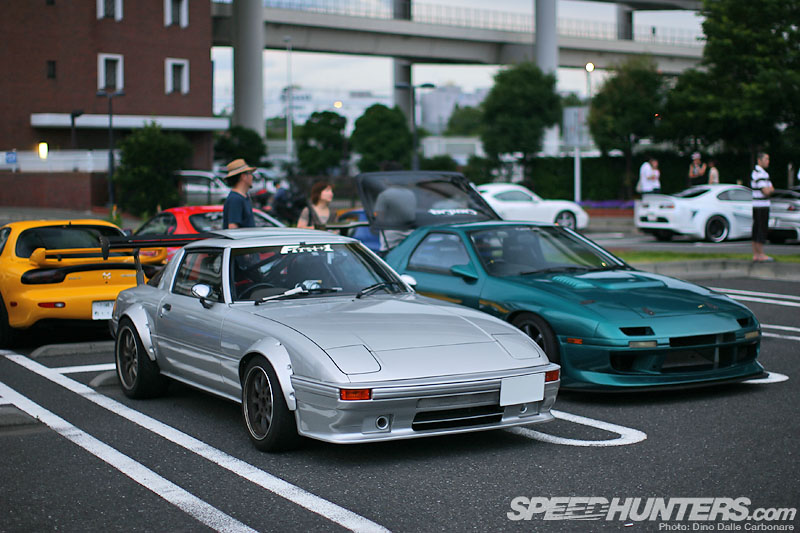 He'll be sure to showcase Japanese Rotary style on the ground, as it happens.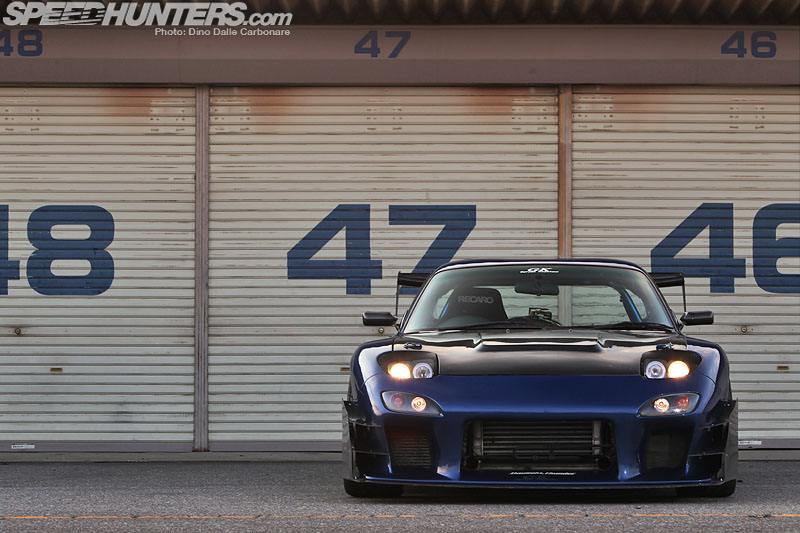 We are also planning to start a little Rotary mini-theme on the site later this week, with a small selection of Rotary car features.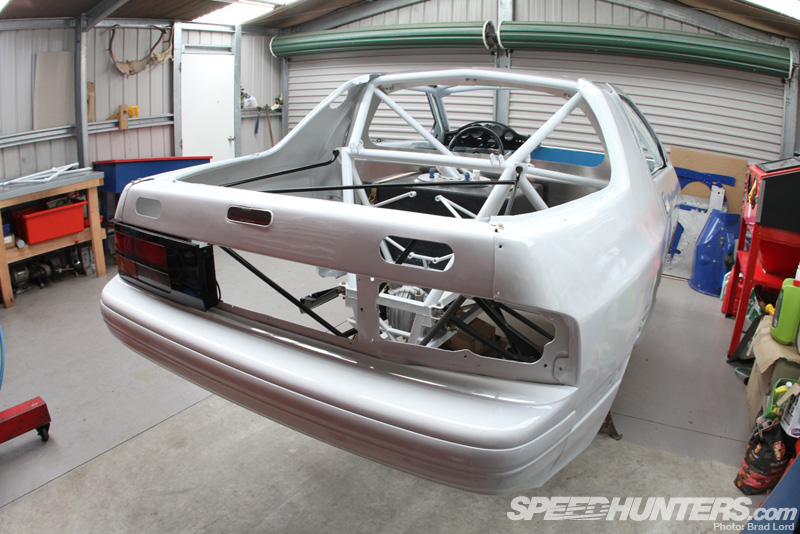 This includes something of a very special barn-find FC RX7 which NZ Speedhunter Brad Lord caught undergoing a ground-up restoration. Can any of you tell us about the history of this chassis?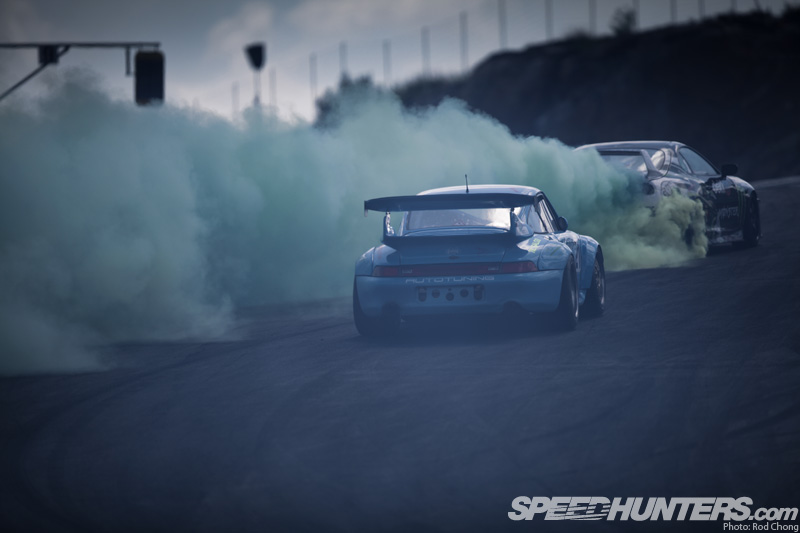 7's Day will be quickly followed by what is going to be one of our biggest projects of the year: the Gatebil Rudskogen festival.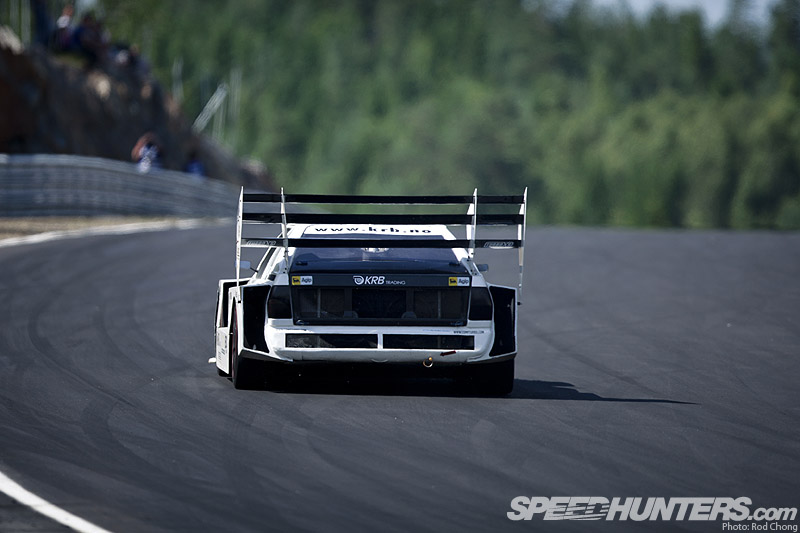 Building on last year's record attendance of 50,000 raging, partying car fans, the 2012 edition is looking to be the largest modified car festival, ever.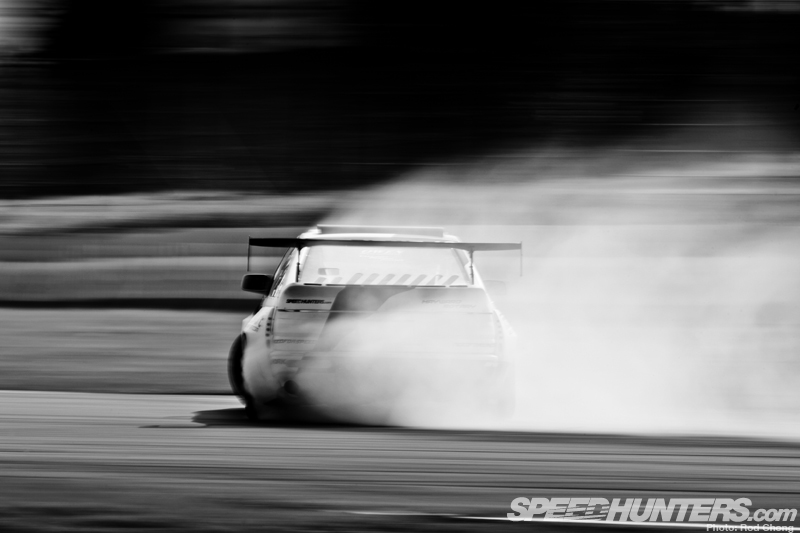 The Speedhunters crew has been preparing for Gatebil 2012 for a long, long time and will debut three cars at the event. From the first run of the V2 Spec Dmac86…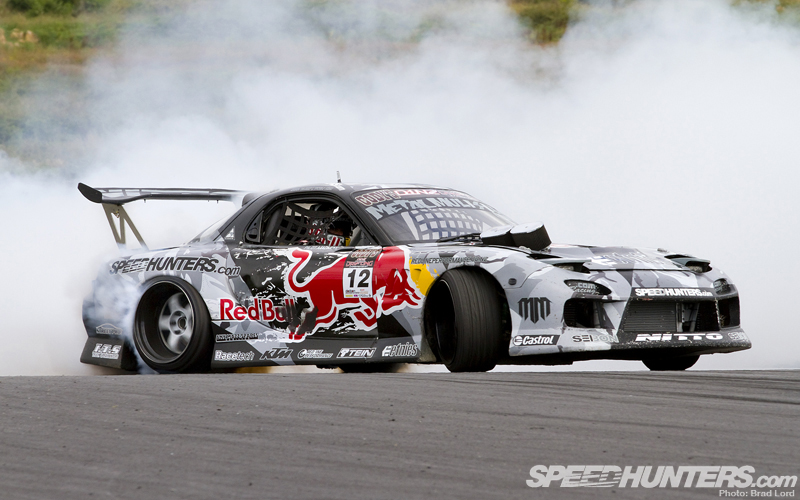 …to the European introduction of the Madbul and the first drift runs of Fredric Aasbo's new 86-X project. There is just so much to be excited about it hurts.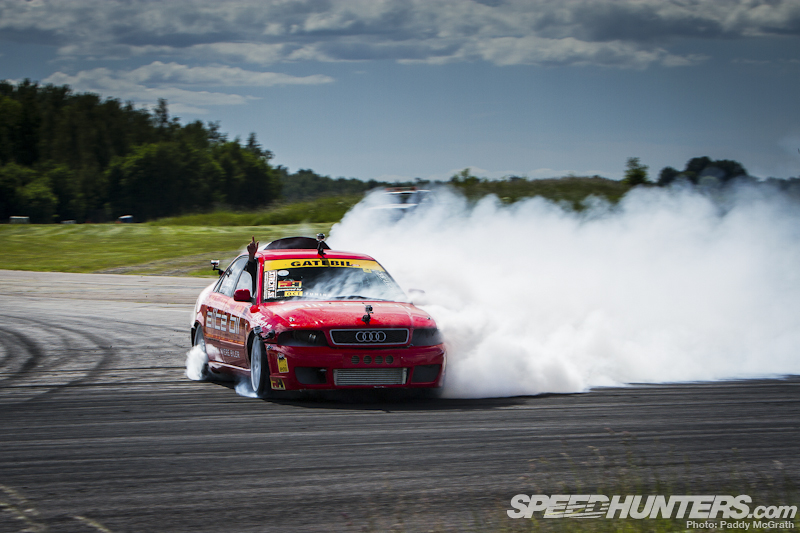 And this isn't even taking into account the scores of incredible builds which fill Gatebil.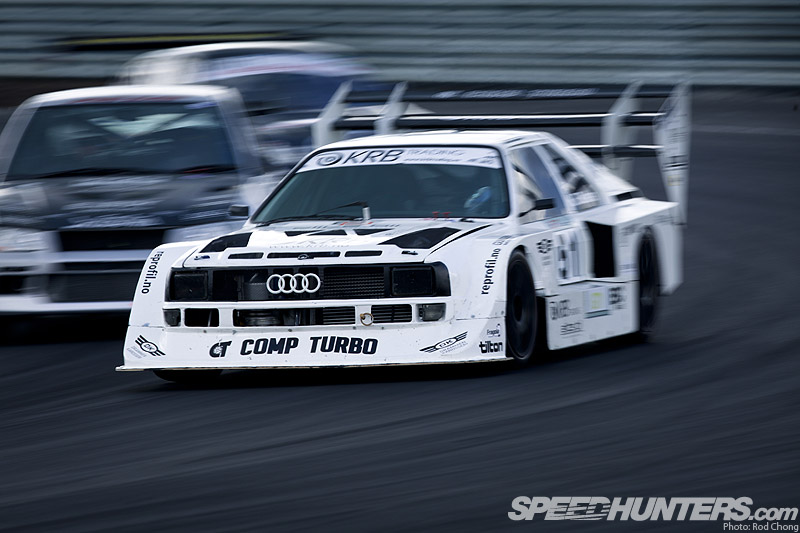 We will have three Speedhunters photographers at Gatebil Rudskogen: Larry Chen, Dino Dalle Carbonare and Sean Klingelhoefer. Each of them will be in overdrive for the festival's three days, capturing as much awesomeness that can be crammed into the pages of Speedhunters as possible. Dino and Sean in particular will be tasked with shooting assembly lines of car features at Gatebil, to showcase for you the Nordic region's most incredible car builds.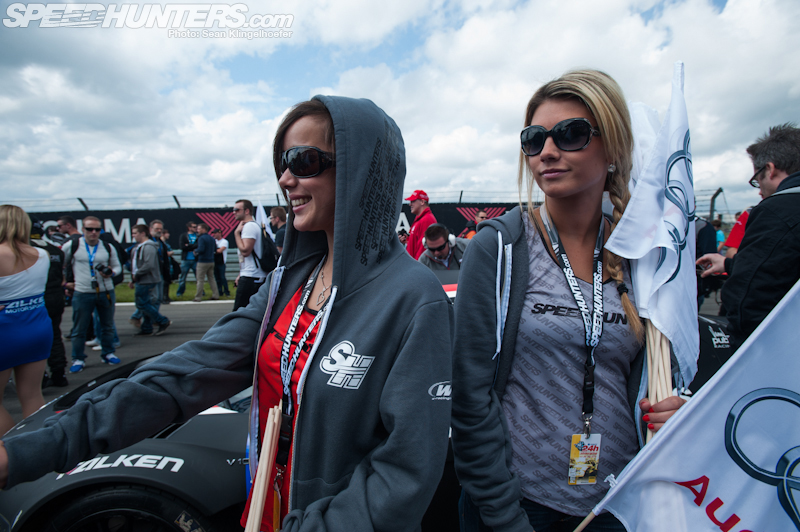 Our two Speedhunters' spokes-models, Camille and Julie, will be on hand to hand out stacks of hyper-exclusive new sticker designs for Gatebil attendees. Just please don't ask them to pose with your car… sheesh… what year is this?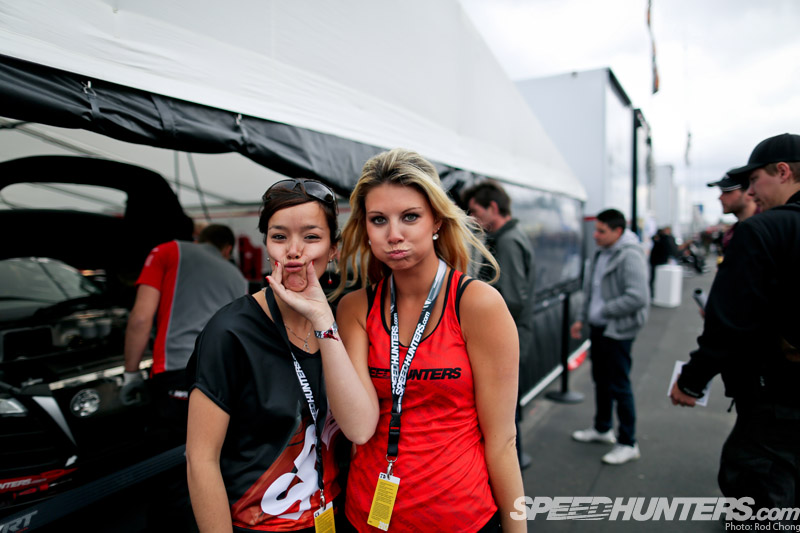 They are under strict instructions to behave badly in front of your cameras. You have been warned!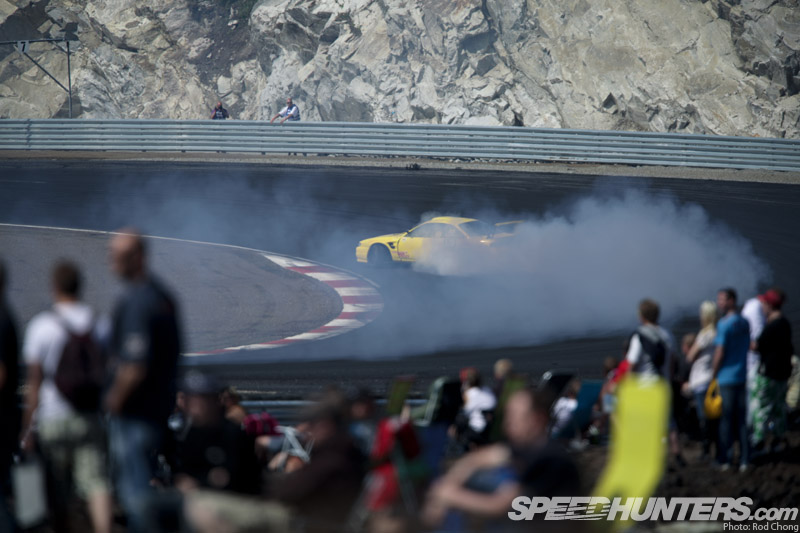 You will find Camille, Julie, Dino, Sean, Larry, Fredric, MadMike, Darren, myself and friends at a fairly big Speedhunters pit setup in the Gatebil Rudskogen paddock. We hope to see you there!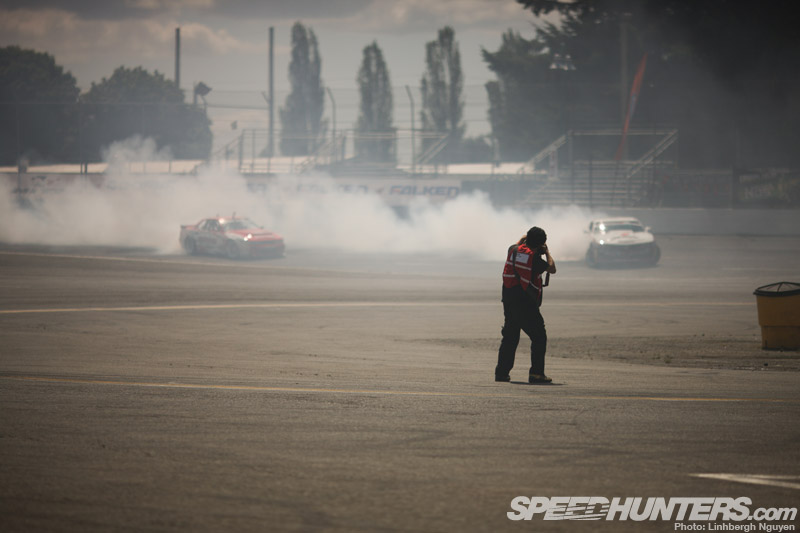 I'm sure Larry Chen and Fredric Aasbo will have a rich experience at Gatebil, but they will have absolutely no time to recover as they'll be needed at Formula D Seattle but a few days after.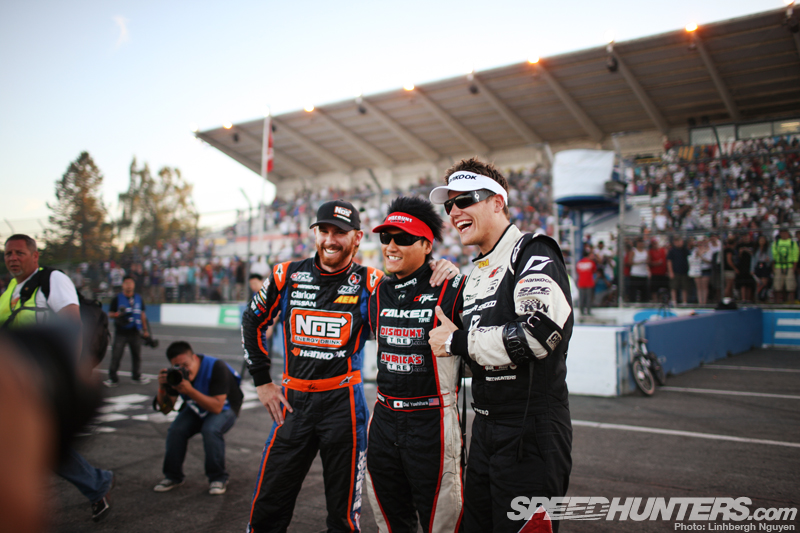 Formula D Seattle 2011 is an event that Fredric Aasbo will likely never forget. It was the site of his first ever Formula D podium, made especially poignant considering the tragic massacre which had gone down the day before in Fredric's native Norway.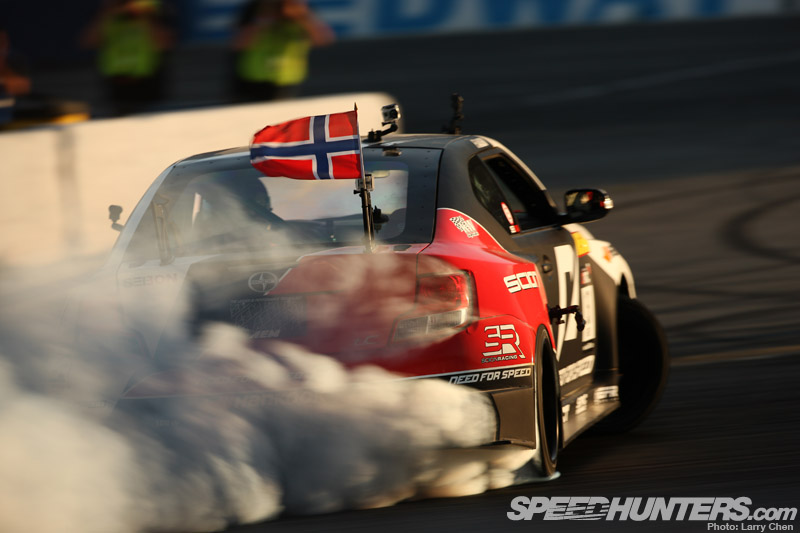 Fredric has always done well at Formula D Seattle, and we'll be watching closely to see what he does at the 2012 edition of the event.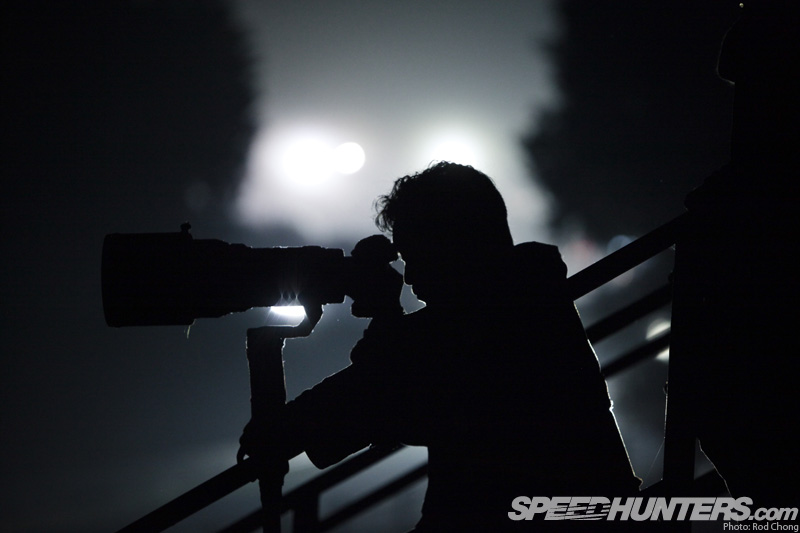 Larry Chen won't have much time to get his Seattle stories written up before he will be needed back in Europe.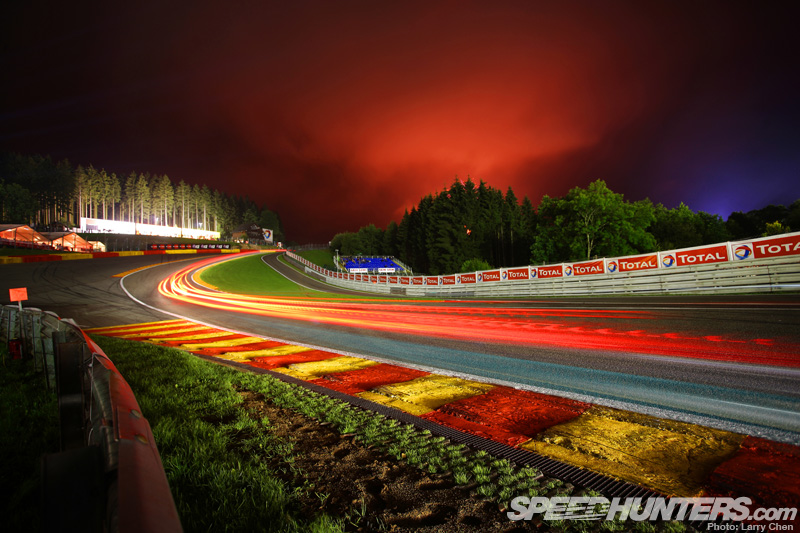 Rather than his beloved drifting, Larry will be shooting endurance racing at one of the world's most legendary race tracks: Spa Francorchamps.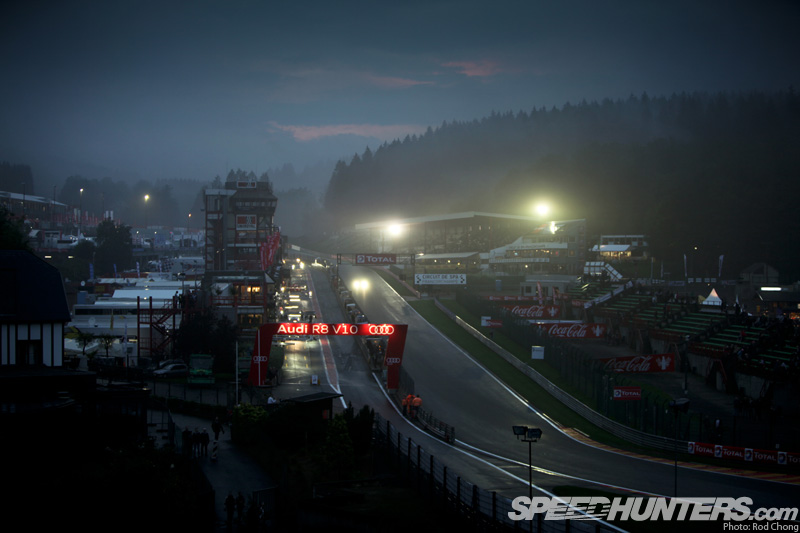 Yes, the end of July marks one of our favourite events of the motorsports season: the Spa 24 Hours.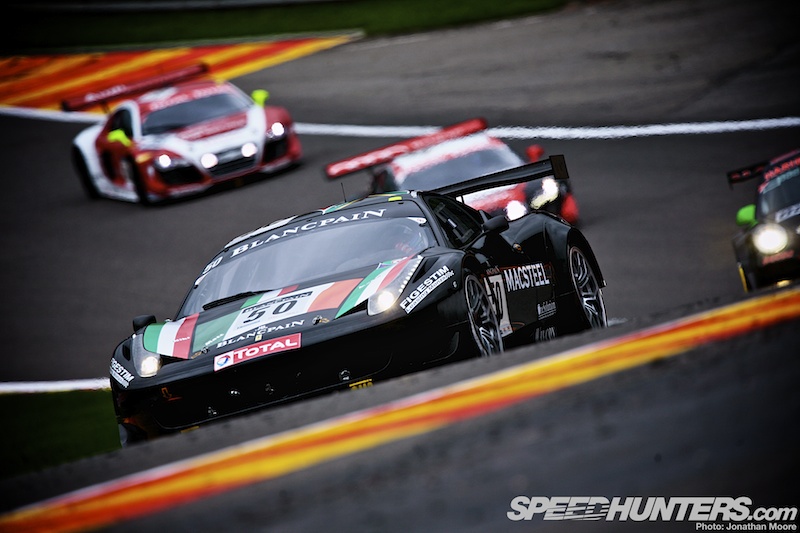 Drivers and photographers alike look forward to a visit to Spa. It's not only a great pleasure to drive, it's also a joy to shoot.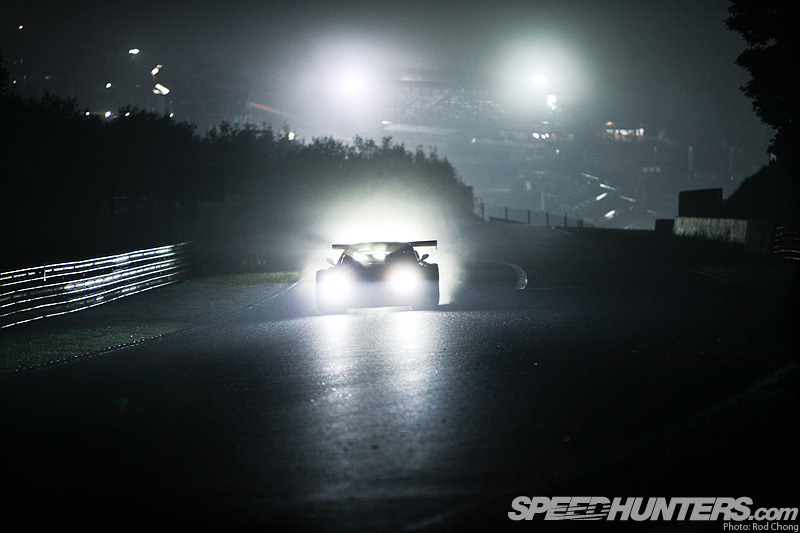 In many ways the Spa enduro is the antithesis to the Nürburgring 24, held just a few hours drive away.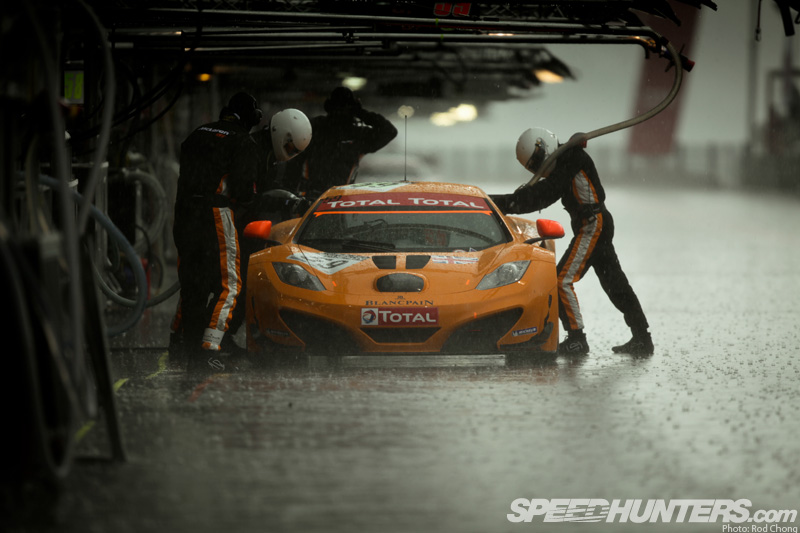 Although we have to push ourselves to stay up for 24 hours, it's a much more relaxed, chilled-out affair.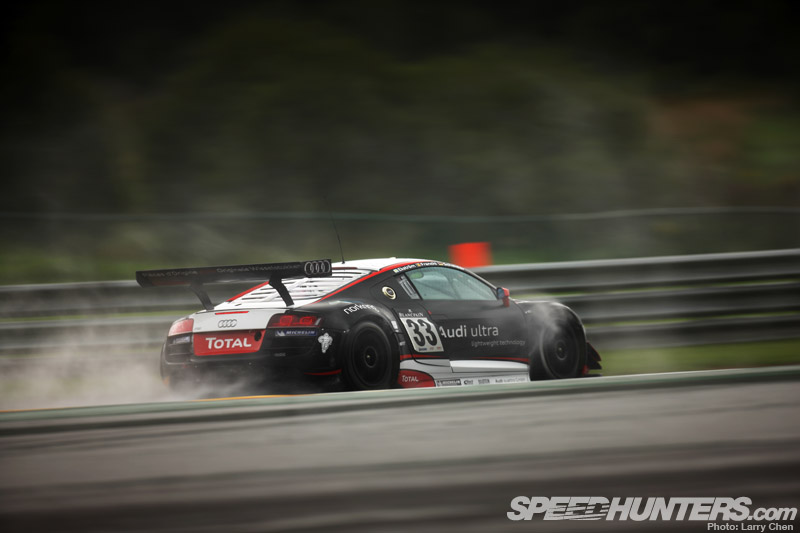 We will be again partnered up with the WRT Audi racing team, seen here heading to a 2011 Spa victory. They'll no doubt be gunning for back-to-back victories.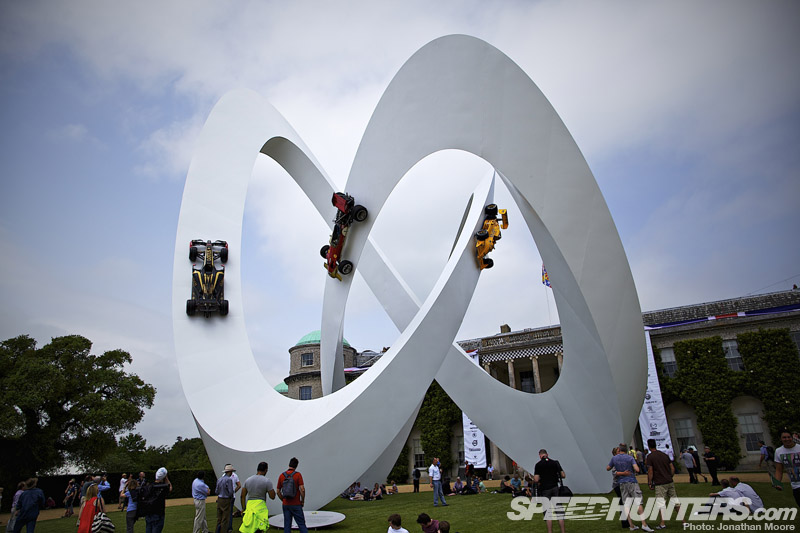 Spa is many weeks away though: we still have a lot of other events to get through, including our continued coverage of the Goodwood Festival of Speed care of Jonathan Moore.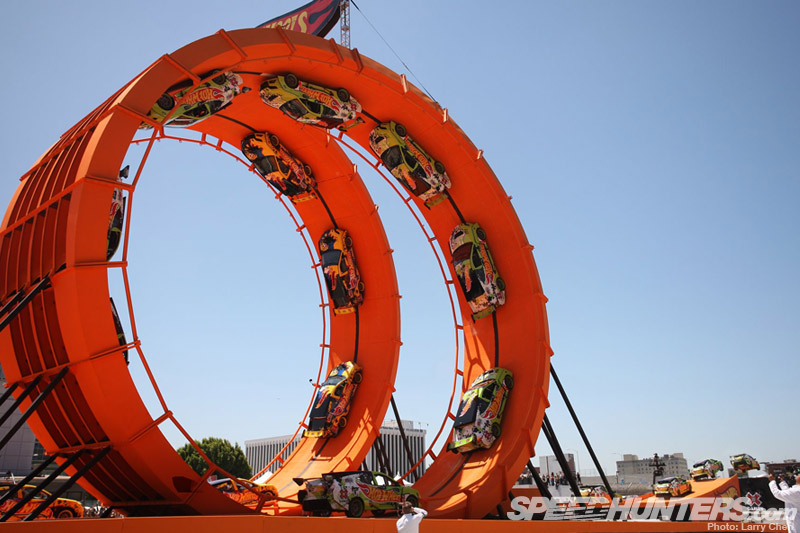 Larry Chen and Sean Klingelhoefer will also be by shortly to report on all the dramas of this year's X Games.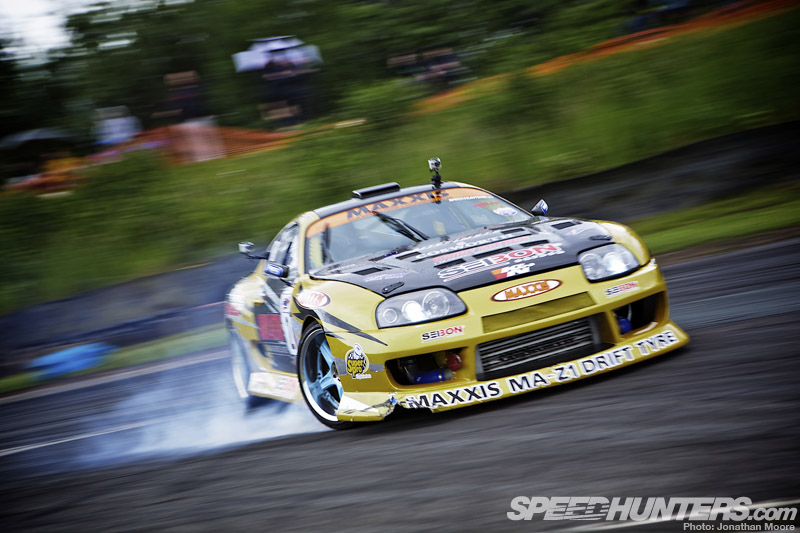 We also have this weekend's BDC round three to showcase…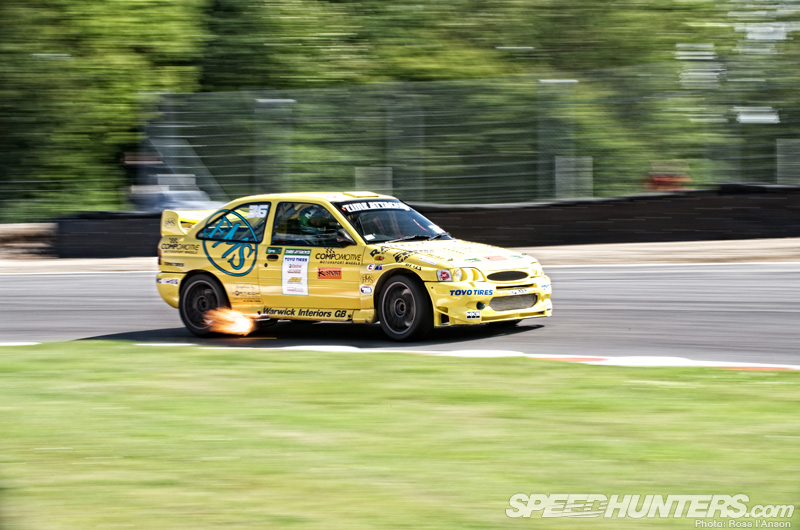 …while next weekend will see us check in on the UK Time Attack Series at Brands Hatch.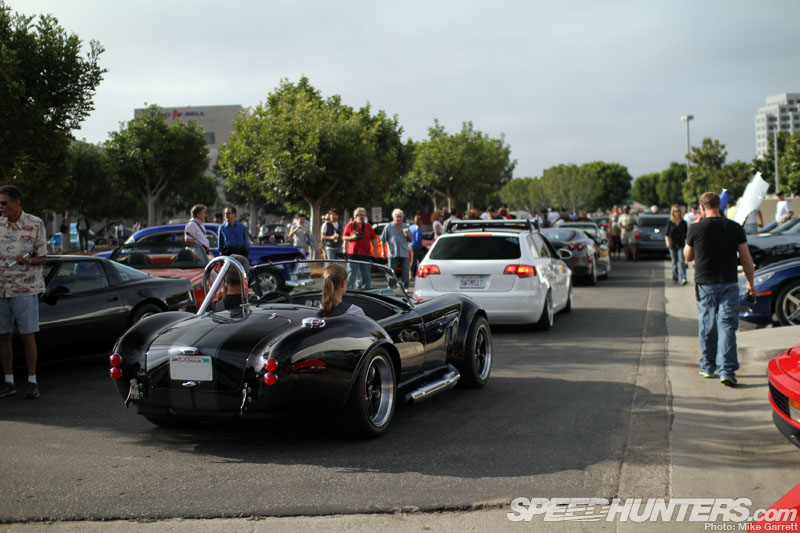 Mike Garrett is also planning to head over to Cars And Coffee to see what Speedhunting gems he can uncover.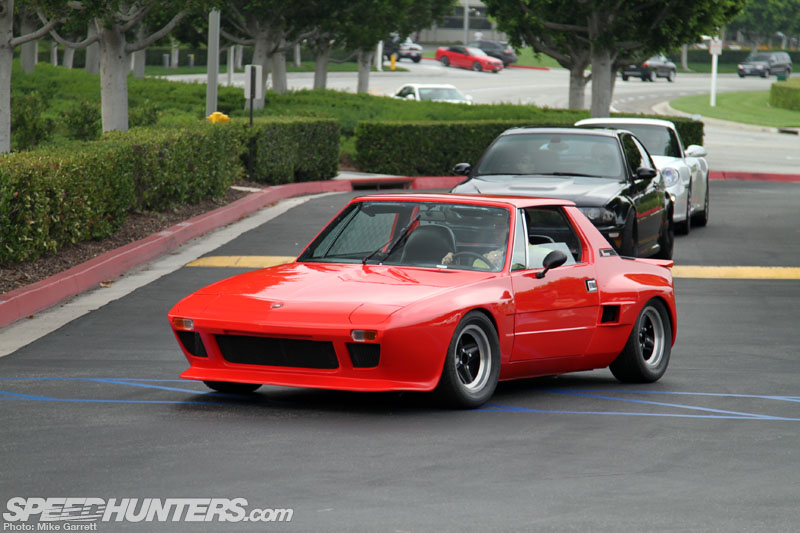 He will be on hand at Cars And Coffee on July 14th if any of you want to try and meet him there.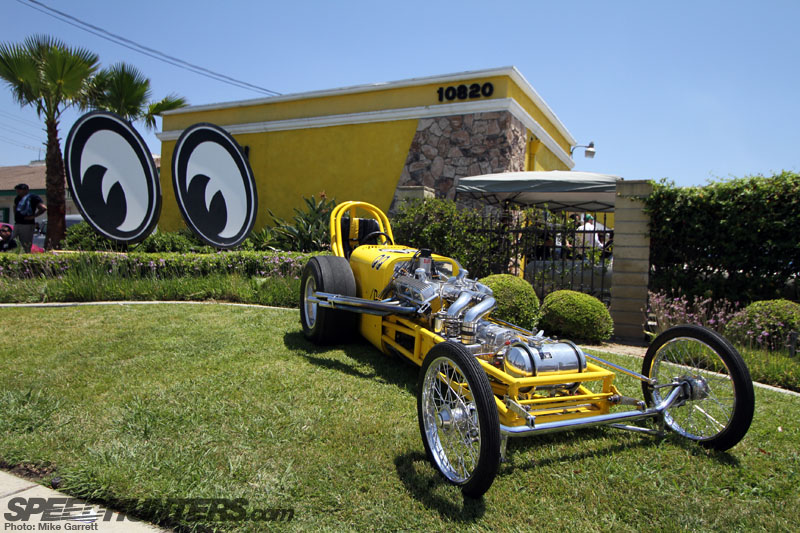 That same day, Mike will also be hitting up the Mooneyes USA Open House.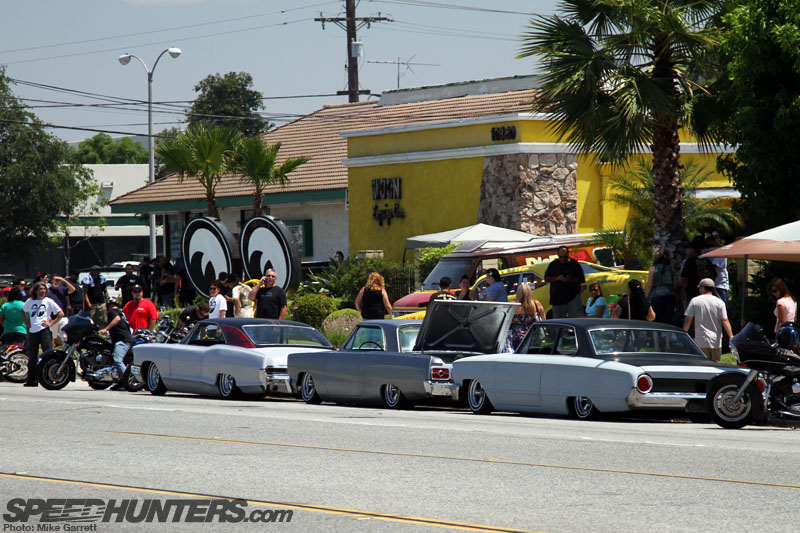 It is a must-see event for any self-respecting member of the So-Cal automotive community. We hope to see some of our Speedhunters readers there!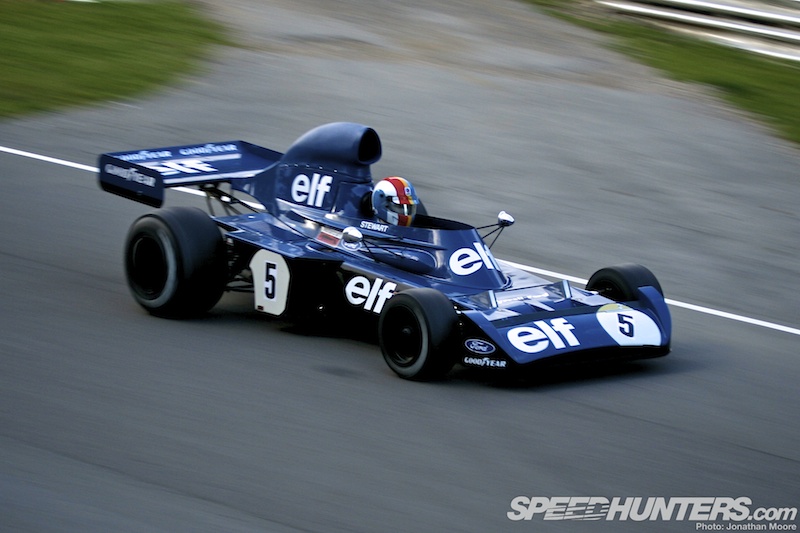 What else is coming up? Jonathan Moore will be doing some serious vintage F1 hunting at the Silverstone Classic event. We all love a bit of F1 action, and what better than some old school machinery to wet our automotive appetites.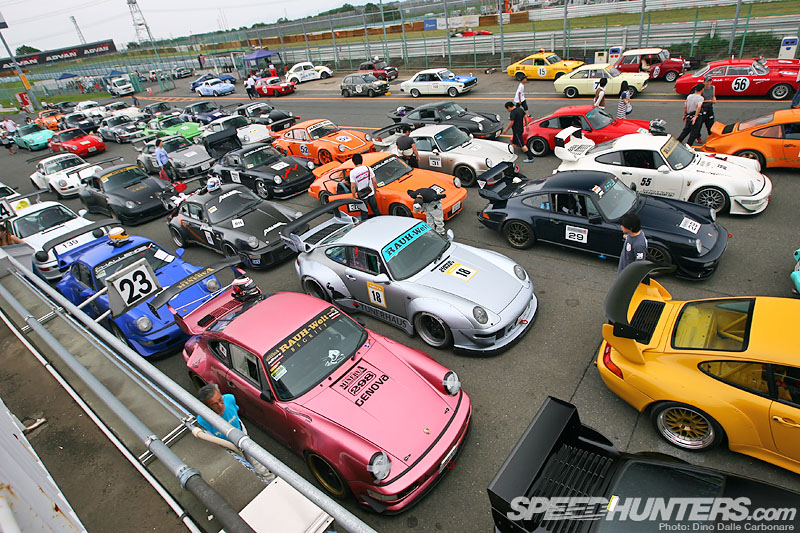 Finally we will close our month out with an interesting event from the Japan's Idlers Club, something that we've never covered before.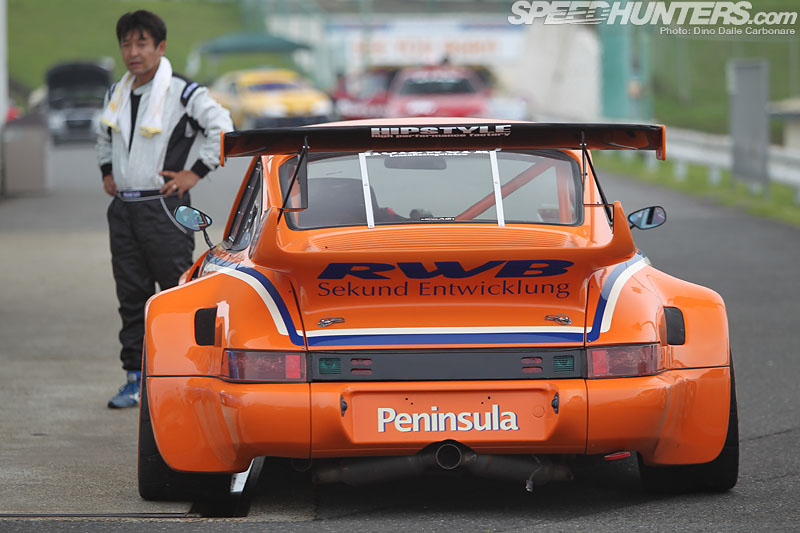 It turns out that the Idlers are putting on a 12-hour endurance event on at Motegi.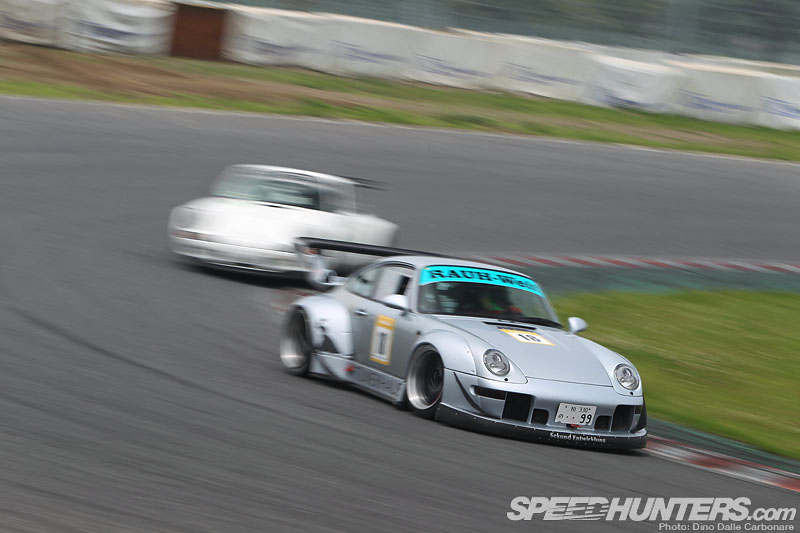 It will be interesting to see Nakai-san's RWB creations participating in an Endurance event… something that the Porsche marque has made its name on. You could say this will be a home-coming of sorts for the RWB community. We shall see!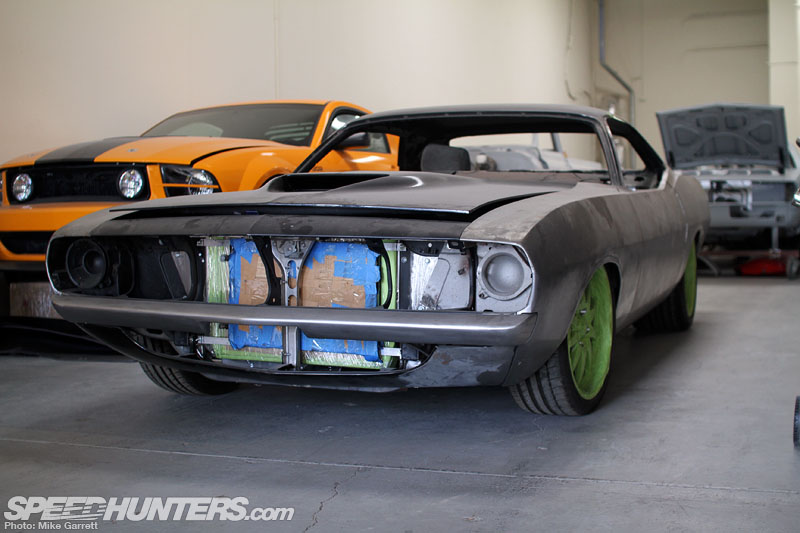 Of course we've lined up all sorts of shop visits, temple of speed stories, retrospectives and car features.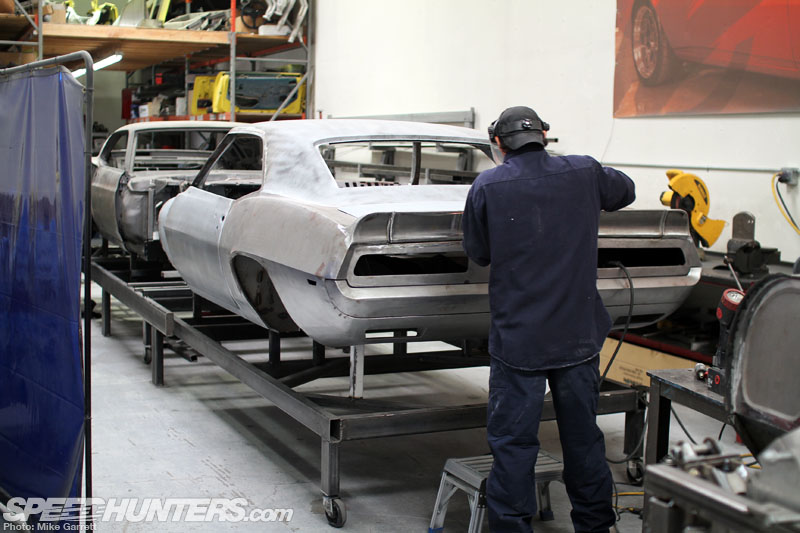 Our global team is rounding up stories from the USA…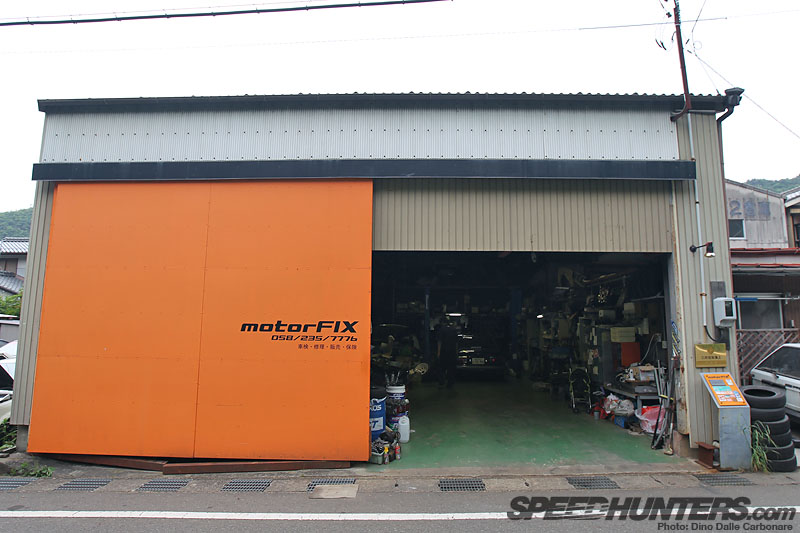 …across Europe and of course Japan. There's a lot to look forward to this month. :>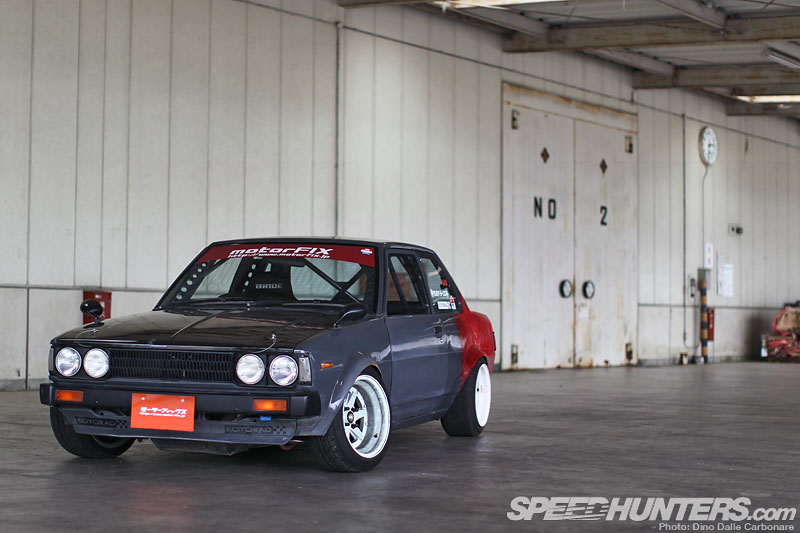 In the meantime, please don't stop sending us links, photos and shout outs. We are still searching out the world's coolest and most exciting builds, and for some of you this will mean a spotlight on the site. Please make sure to include your name and location, as well as some basic details and specs, along with at least 5-10 photographs. Photos should be no less than 800 pixels wide.
We can't respond to all of you, but believe me we are definitely listening. The team is now a lot more active on the story comments, Twitter & Instagram. The days of bot fuelled feeds are over. If you feel like joining the discussion, this is where you do need to be.
Email: featurethis@dev.speedhunters.com
Twitter: @Speedhunters
Instagram: @Thespeedhunters
Hashtag: #Speedhunters #SpeedhuntingWKND
Here comes July!
:Rod