To quote the famous advertising tag-line, 'Power is nothing without control'. This is of course true: be it 2,000bhp or 200, if you cant put the power to use on the tarmac it's useless.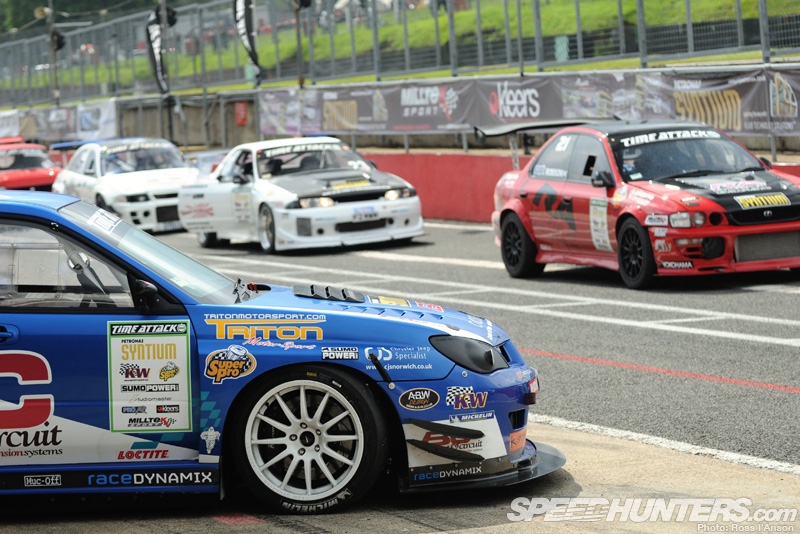 But on the flip-side, what's the point of control without a huge pocket-full of power with which to exploit it?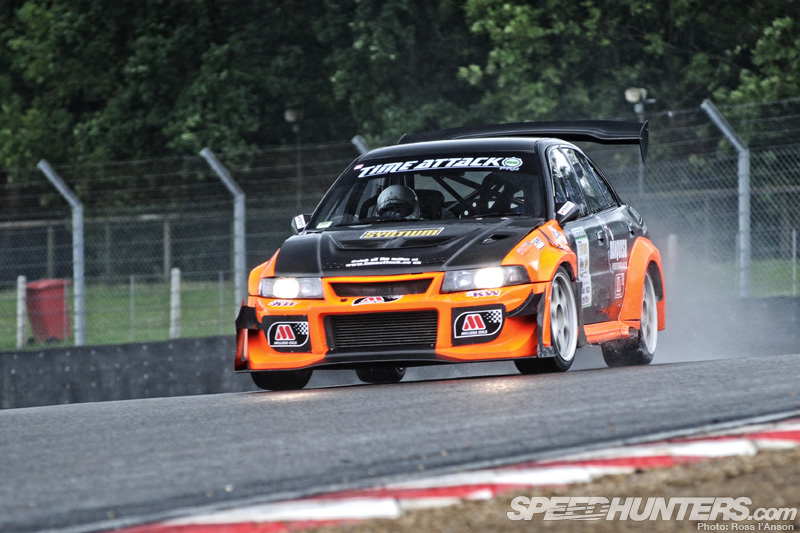 That's the main interest in Time Attack for me: everyday cars with extraordinary engines and power figures to match. So for my coverage of Time Attack I thought I would take a look at the engines behind the cars.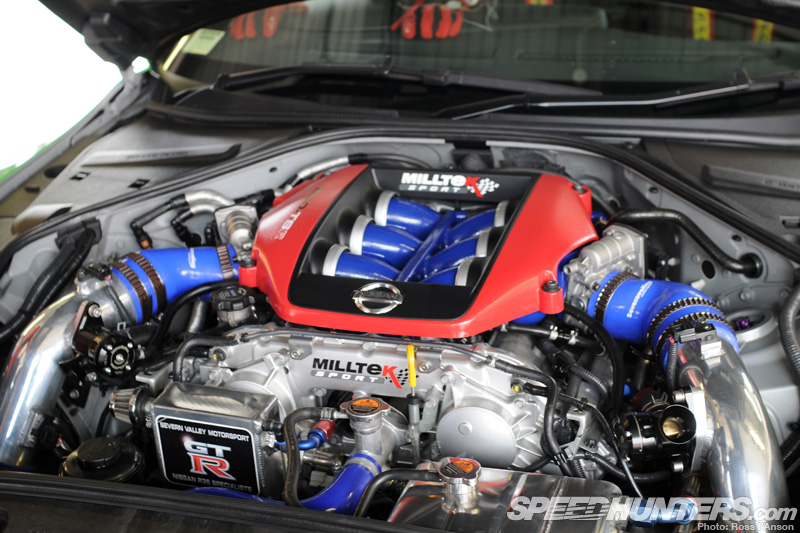 The Nissan VR38DETT is a pretty astounding piece of engineering as standard.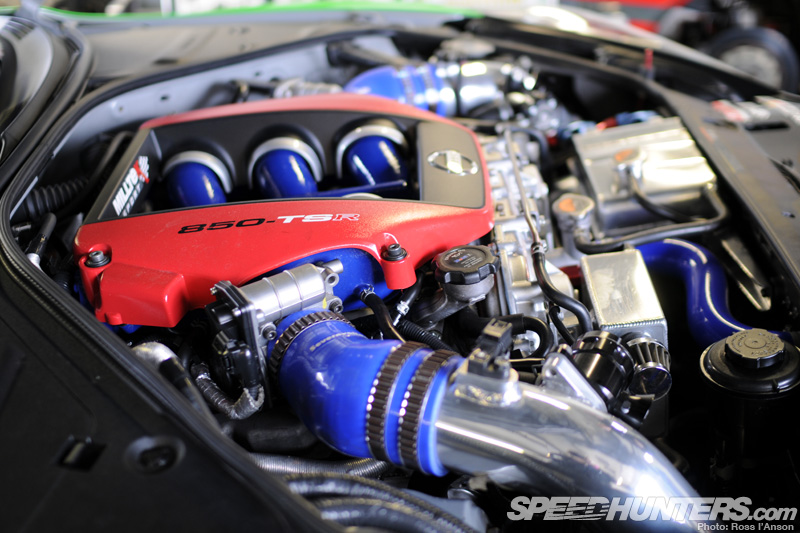 Pull it to bits, replace all the internals with uprated Cosworth items and throw some uprated turbochargers into the mix, and it becomes a totally different animal. 500 or so BHP soon becomes 950.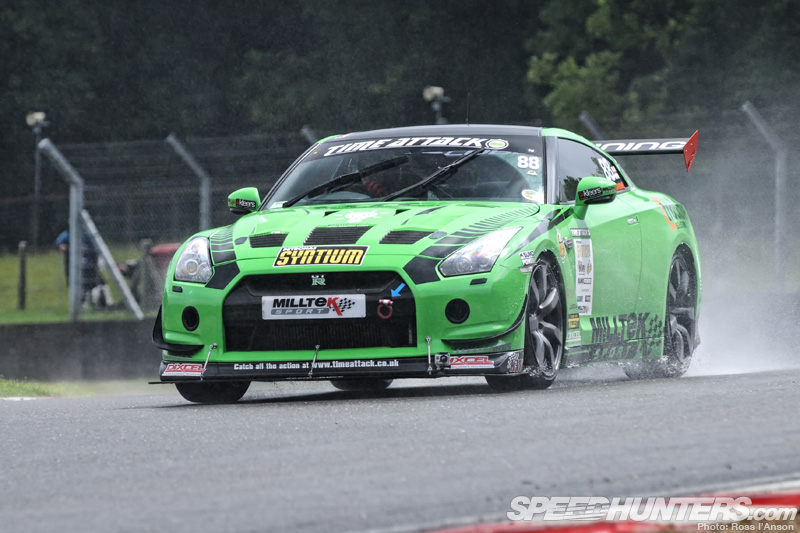 It's a testament to Nissan's build quality that even with almost double the horsepower this R35 still runs a stock gearbox and diffs. The fact it still has a tax disk and MOT and is totally legal to drive on UK roads just makes it more insane.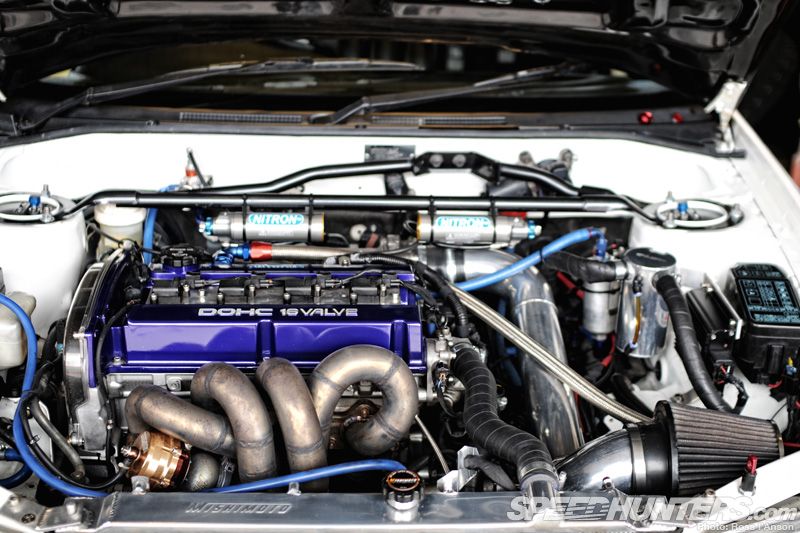 The Mitsubishi Evo is the weapon of choice for many. The unassuming four-cylinder turbo motor can take on many guises though.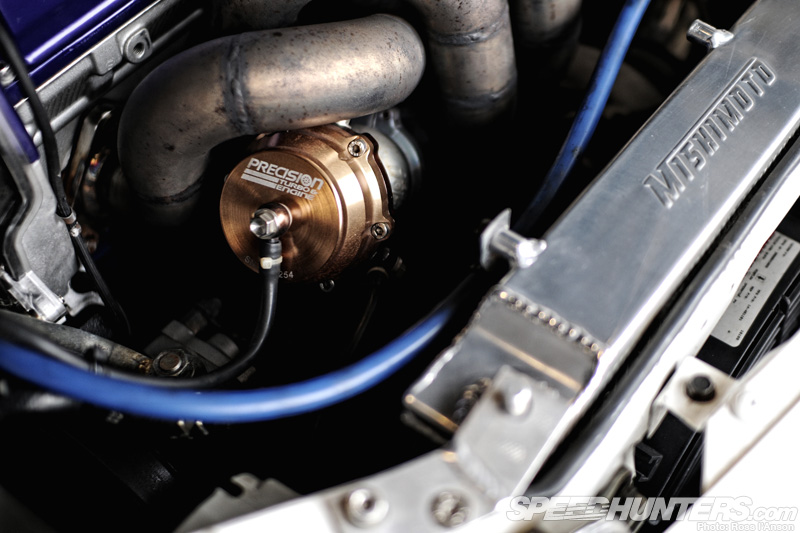 The engine just seems to be infinitely tuneable.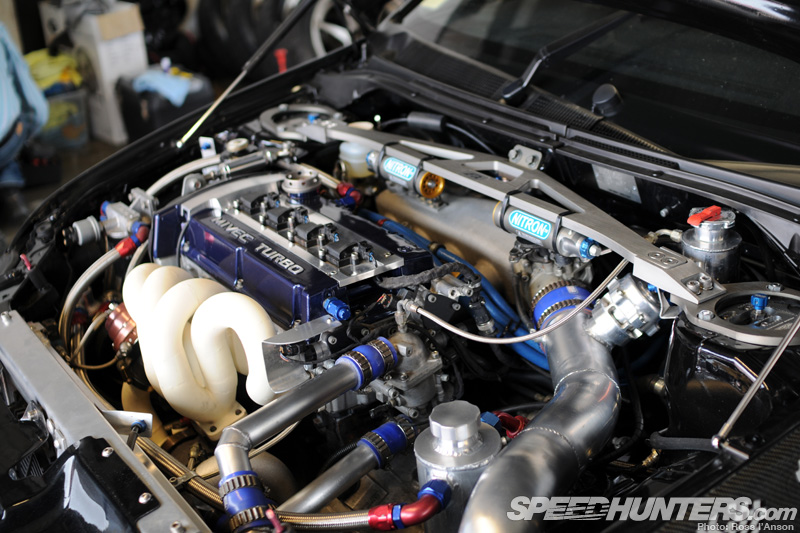 This is the powerplant of Time Attack's 2011 champion Gavin Renshaw. A 2.3-litre Mivec engine, stage three head and T04Z turbo all add up to 750bhp.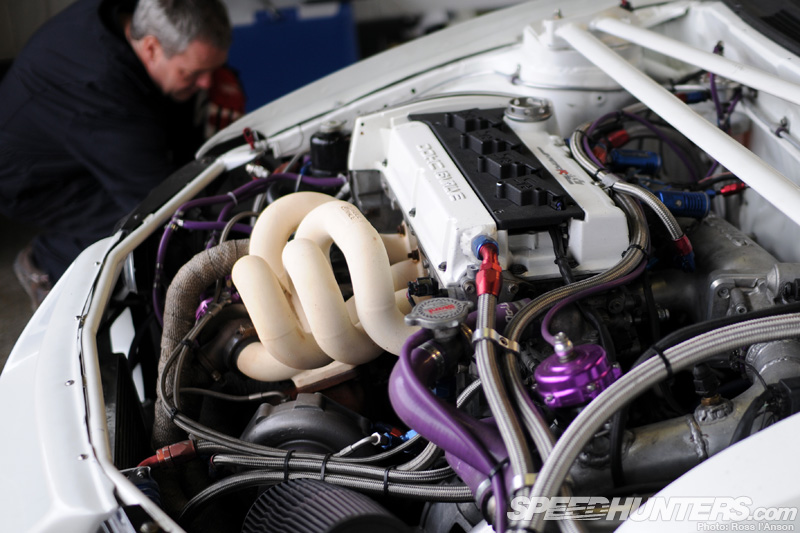 With such high outputs under the bonnet, heat can be major factor in reliability. Ceramic-coated exhaust manifolds help to keep the heat down.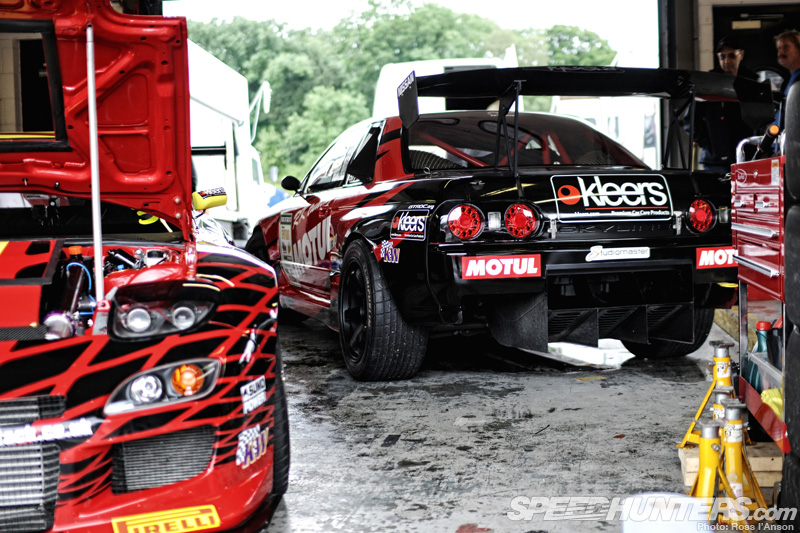 Nissan's legendary RB is still well represented in Time Attack.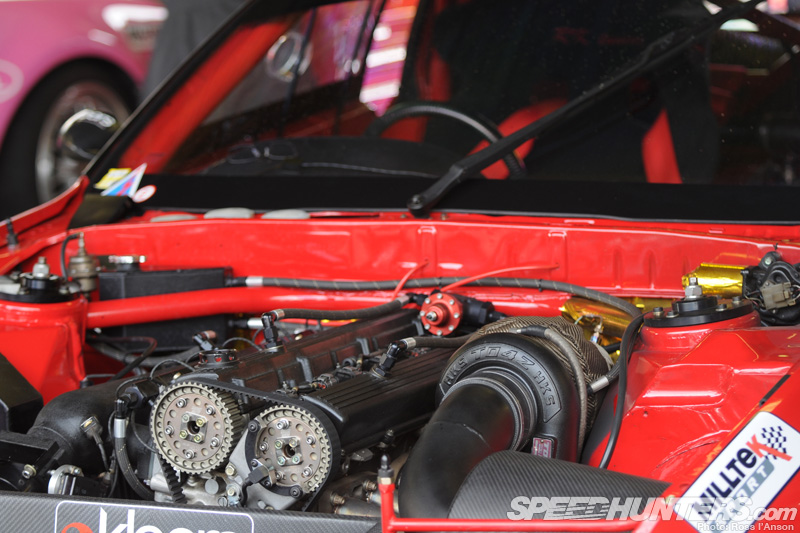 From the amazing RK Tuning R32…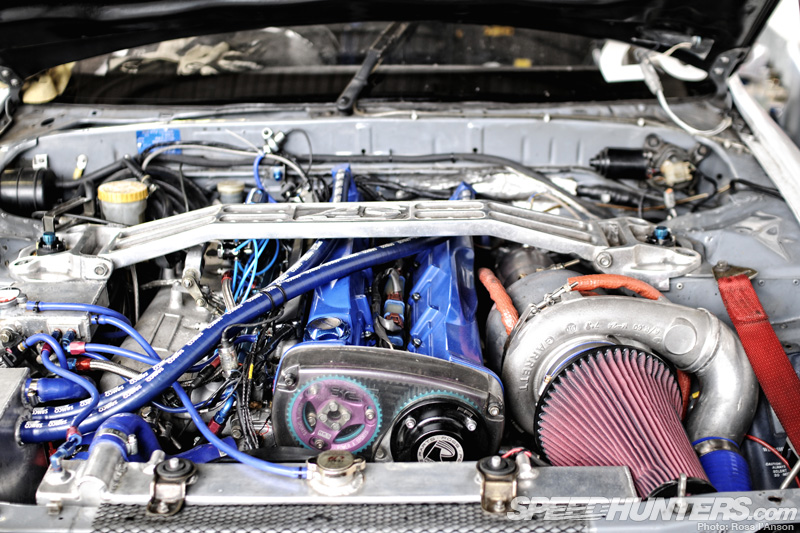 …to Marcus Webster's GT4294R huge power monster.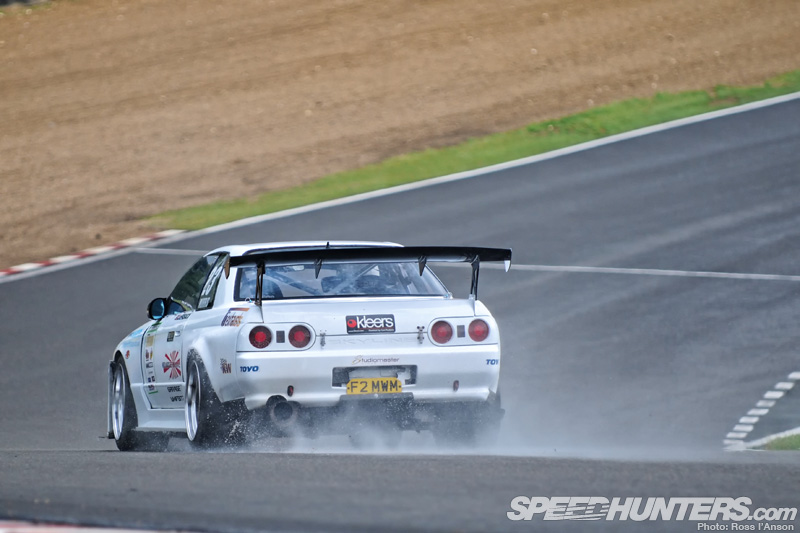 A turbocharged straight-six is still one of my favourite sounds.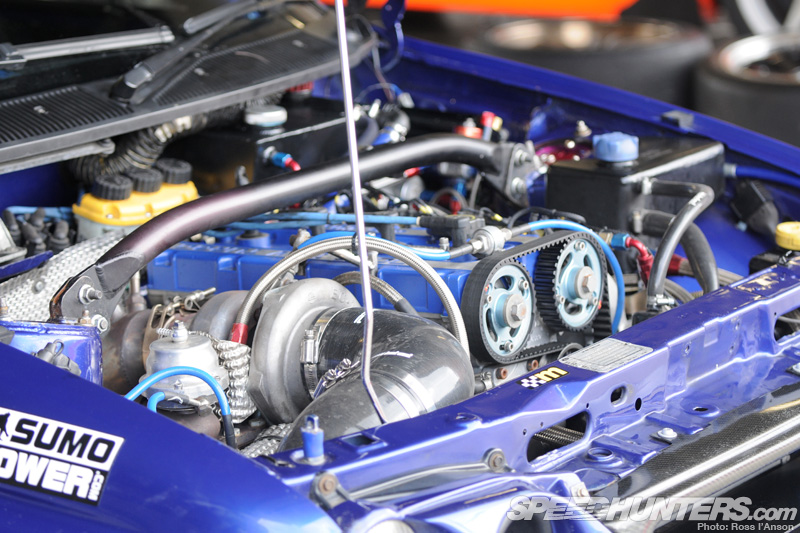 Cosworth are well represented in Time Attack, with the YB finding many homes. The Escort…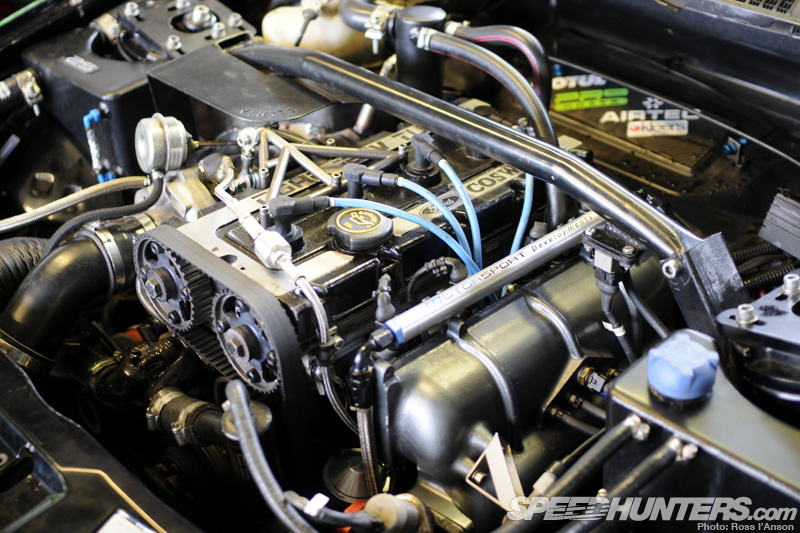 …and the Sierra is where you would normally expect to find the YB lurking.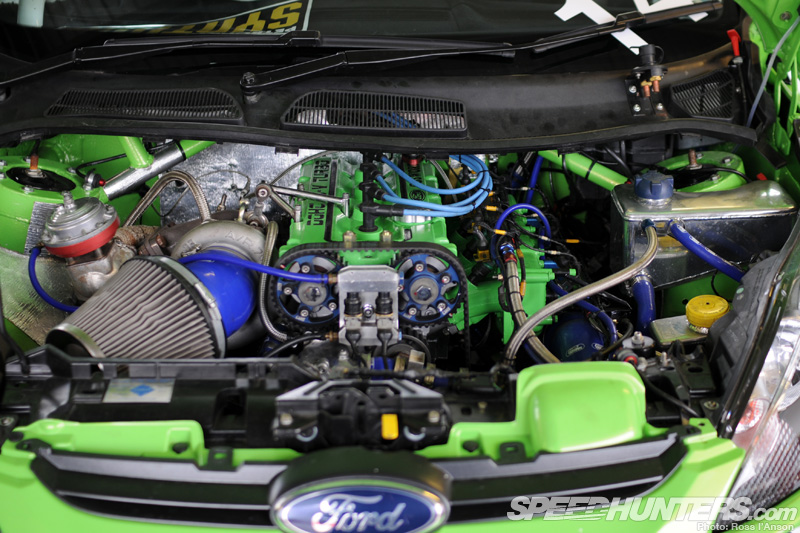 But this is one I had not come across before. A YB in a Fiesta!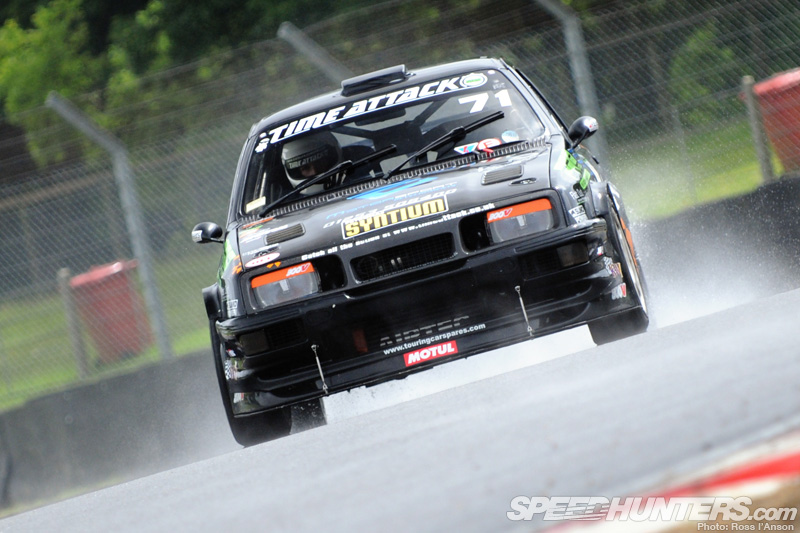 For me the true home for the YB Turbo will always be the three-door Sierra Cosworth.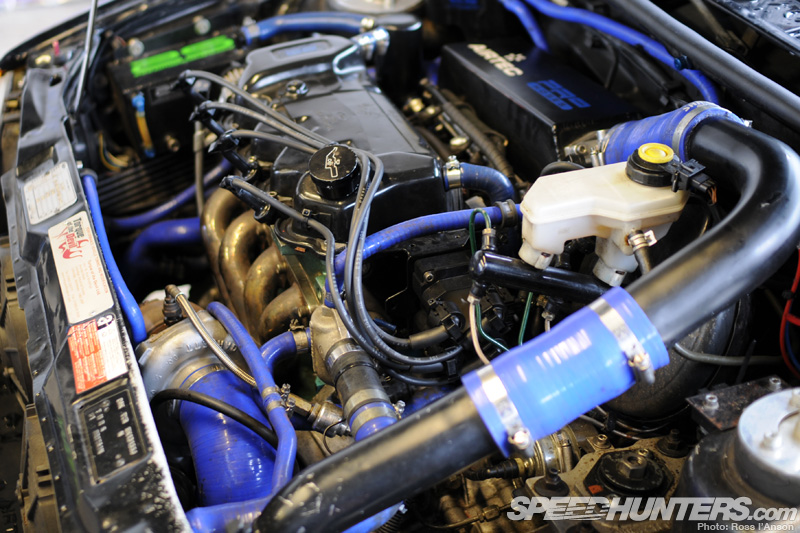 The old-school Ford CVH turbo brought back memories of my late teens.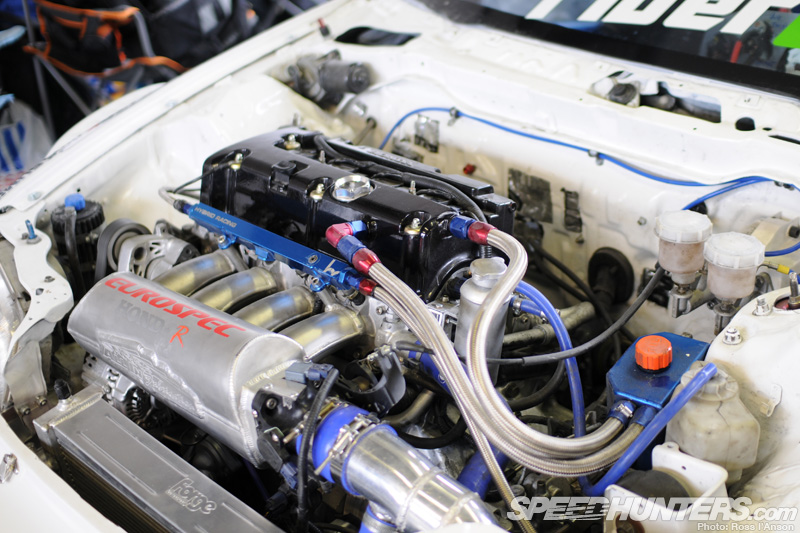 This Eurospec CRX caught my eye walking around the pits…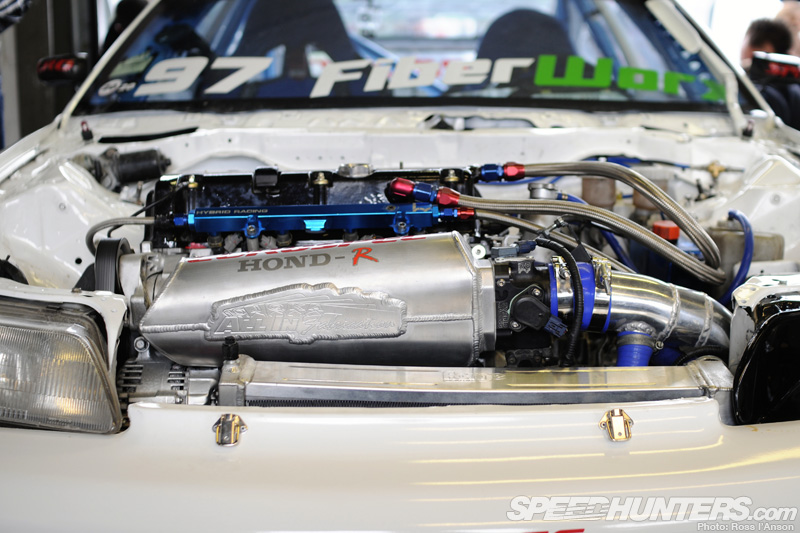 …with its supercharged fully-forged K20 producing over 400bhp.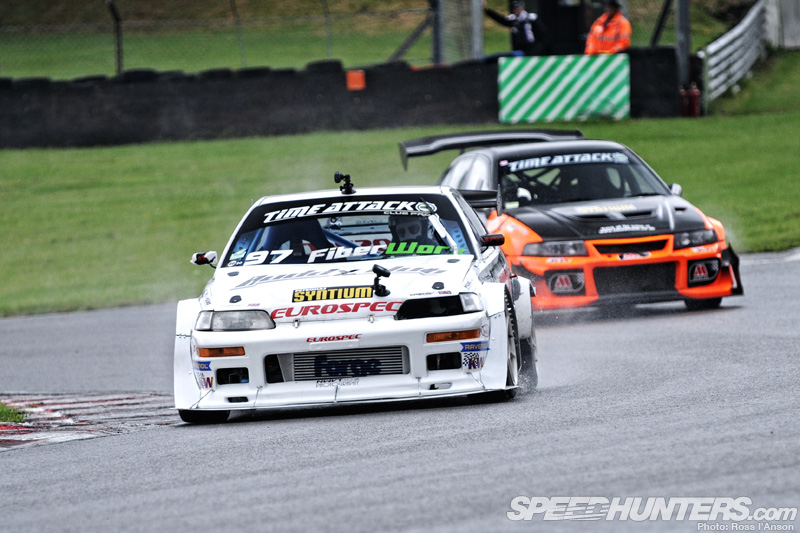 Tiny but fierce!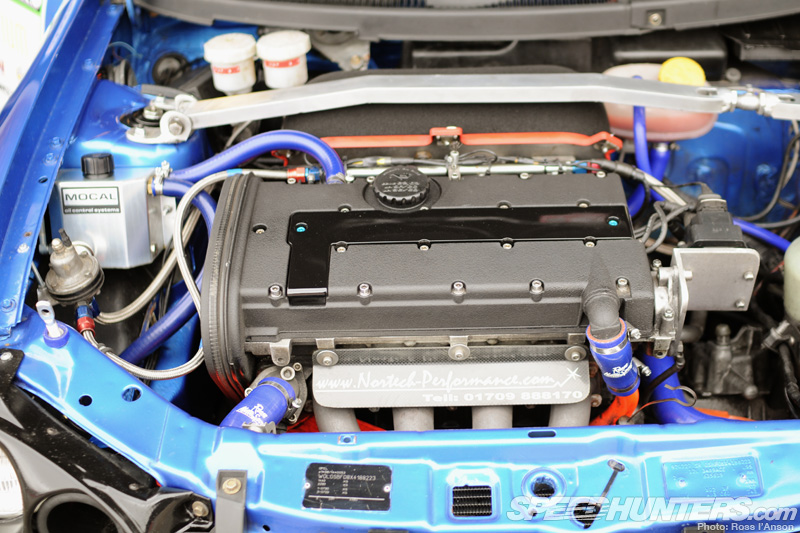 It was great to see the Vauxhall XE still in use.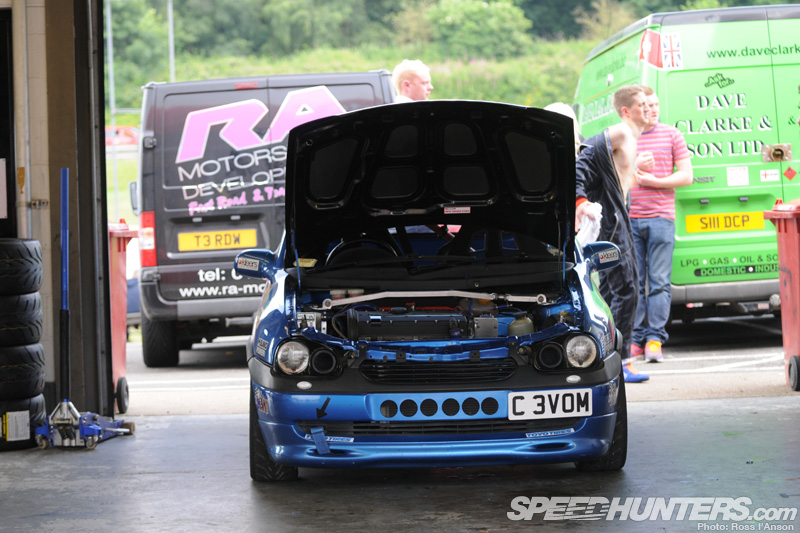 In its day the XE-powered Astra GTE was the hot-hatch to have. Add that engine with a few tweaks to a lightweight Corsa chassis and you have the perfect 'my first Time Attack car'.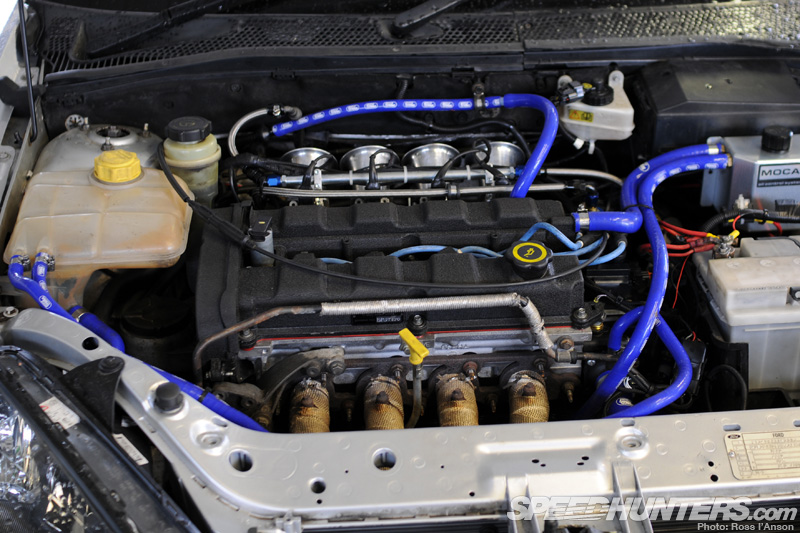 A Ford Fiesta powered by a Zetec on throttle bodies…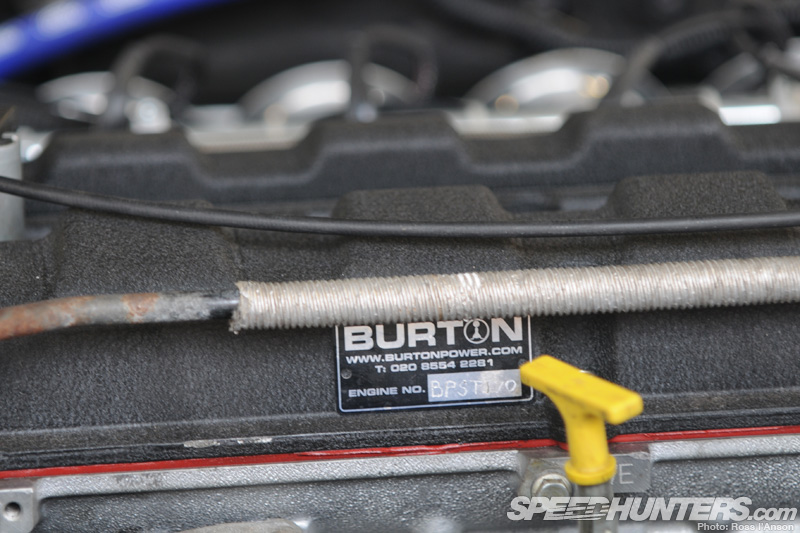 …built by legendary Ford engine builders Burton Power.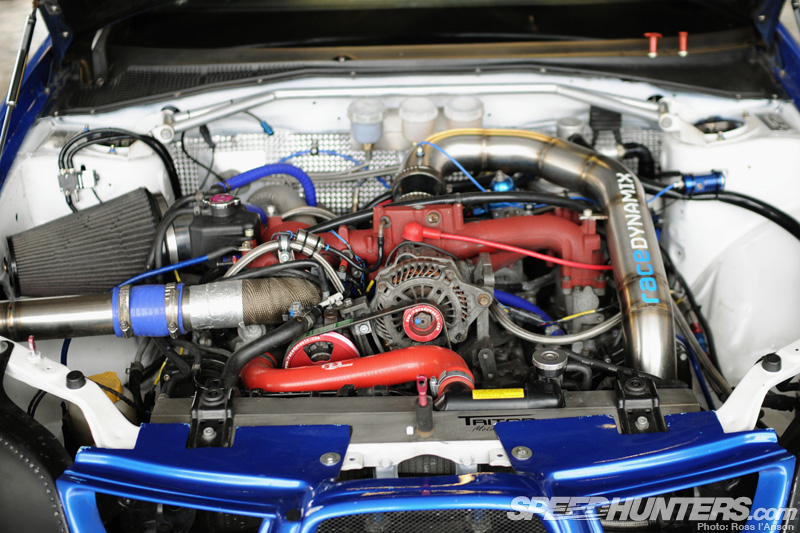 Subaru's EJ engine is not what you would call a 'looker'…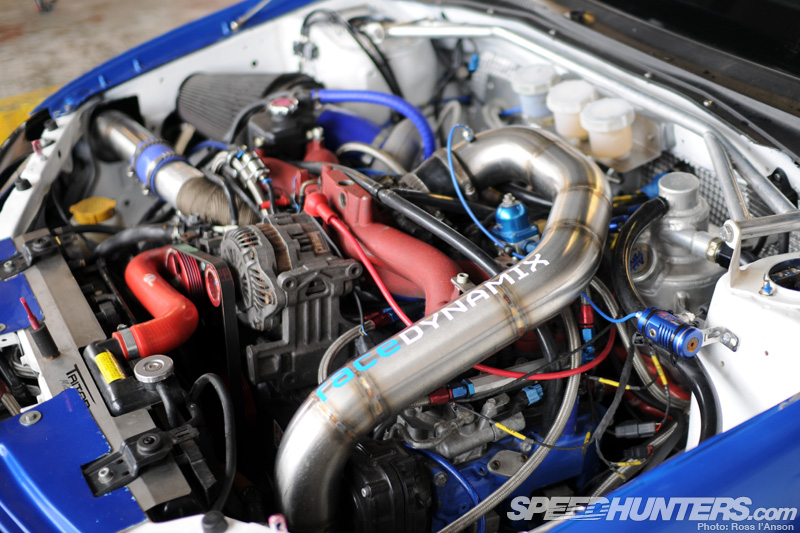 …but built with Carrillo rods, Cosworth pistons and a GT35/82 turbo packing around 650bhp, looks are irrelevant.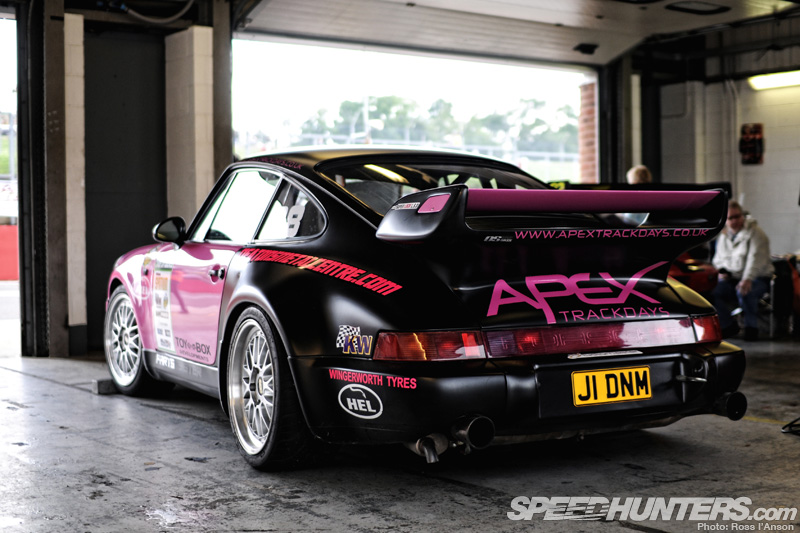 In fact one of the most iconic engines of all time is probably one of the dullest to look at.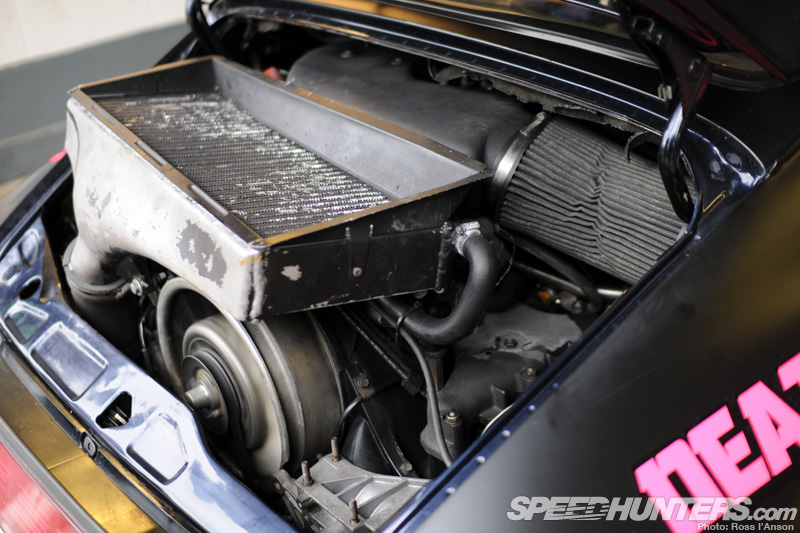 Opening the bootlid of a 964 Turbo shows a little of the potential held within.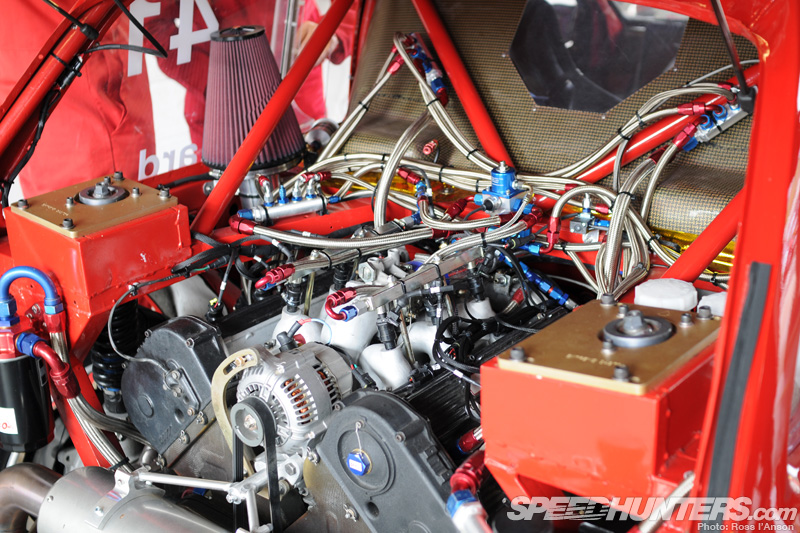 I've been a fan of the Time Attack Metro 6R4 since I did a spotlight feature on it a few years back.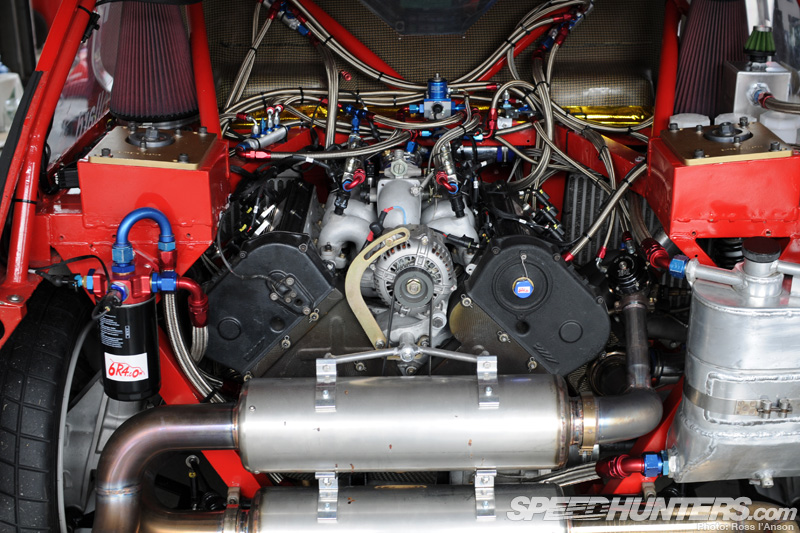 Much has changed since my feature. Gone is the normally aspirated three-litre Jaguar V6, replaced with a genuine 2.8 6R4 V6.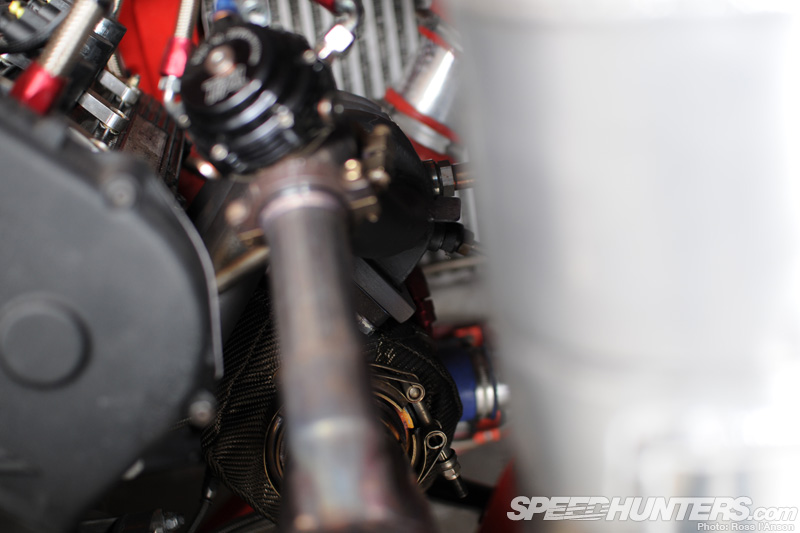 …with of course twin turbos. Power output? Safe running at 500bhp with the potential of 800 when needed. Crazy!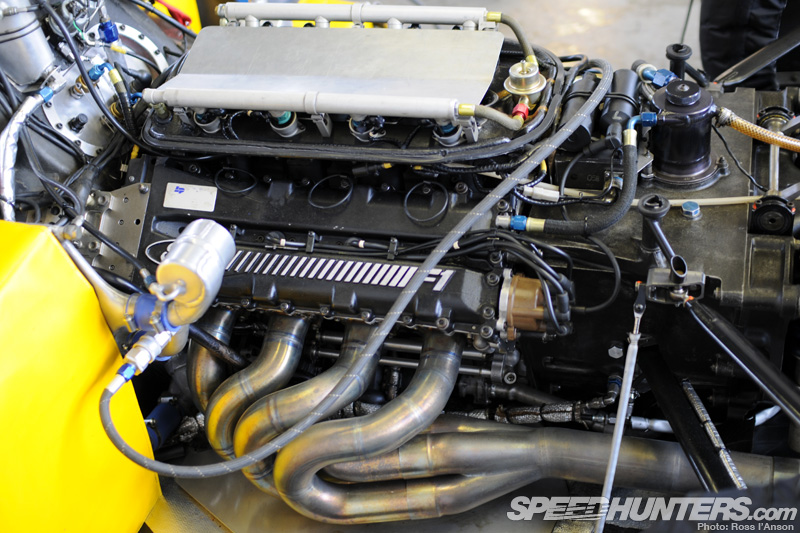 I know they are not really Time Attack entrants, but it's not everyday you come face to face with a genuine piece of F1 history. I was amazed to see the Cosworth V8 running a pair of distributors rather than coil packs. Still, it was 1990 and 12,500rpm and 650hp is not to be sniffed at.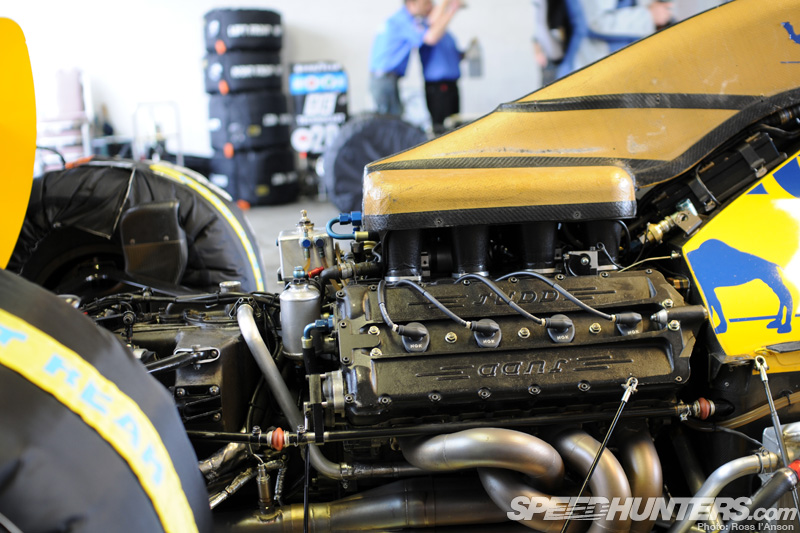 The Judd 3.5-litre CV V8 powering the Lotus produced similar power at slightly less RPM. Hearing these engines fire up in the garages is something you dont forget.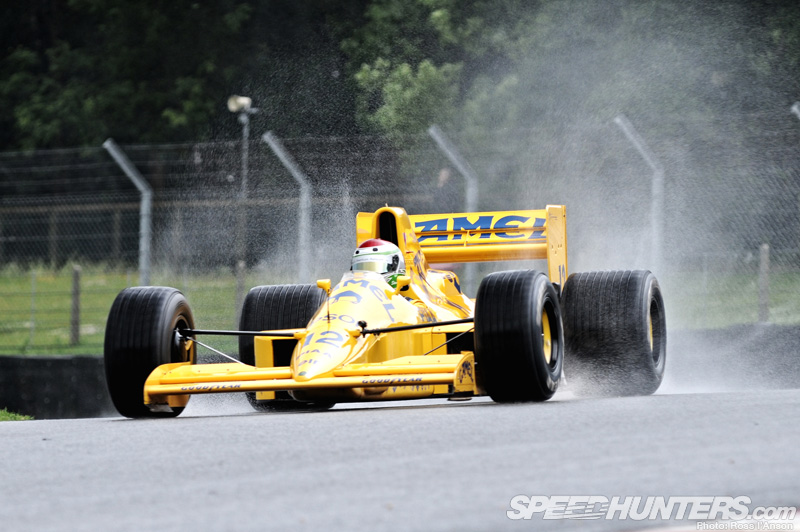 I'll sign off with a gratuitous shot of the Lotus in full swing round a rather sodden Brands Hatch.
Ross