Last week when we ran an all-Japan edition of our Thursday Shoutout, there were a few cars which seemed to generate a big response among you guys. One of those cars was this Alfa Romeo 156 submitted by Hiromitsu Kurata from the city of Sendai in Miyagi Prefecture. With that in mind I decided a little spotlight on Kurata-san's super sexy Alfa might be in order.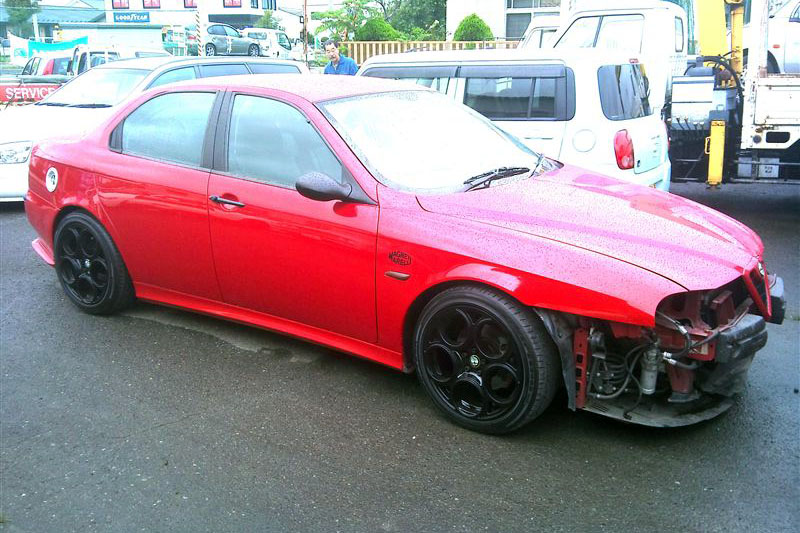 When he began the project the car looked something like this and since then he's turned it into quite a unique machine.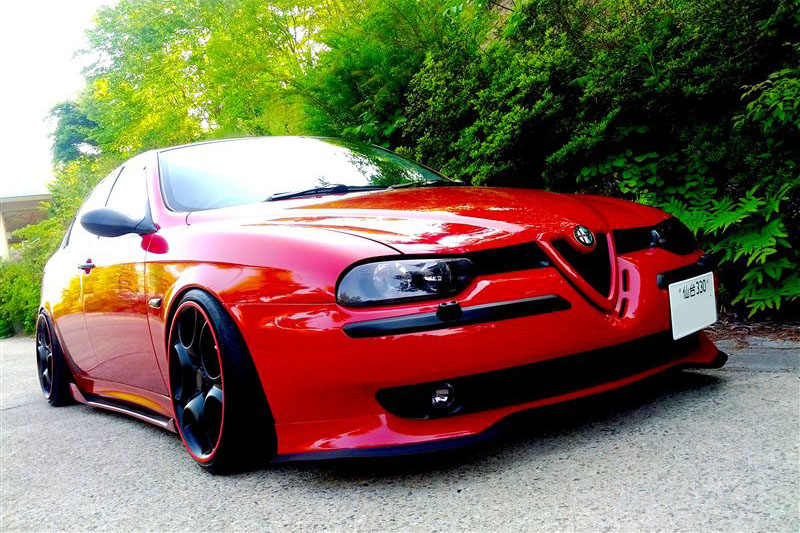 Although the work done to the outside of the Alfa is extensive, the overall feel is still rather subtle. Or at least as subtle as a bright red Italian sports sedan can be…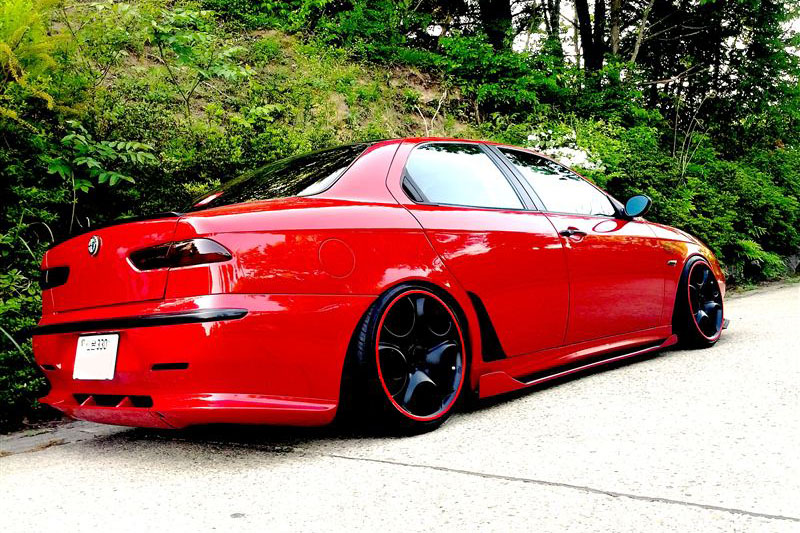 The body has been enhanced with a number of aftermarket parts including, a Zender rear bumper, side wings from Asso International, and an Auto Giano lip spoiler in the front.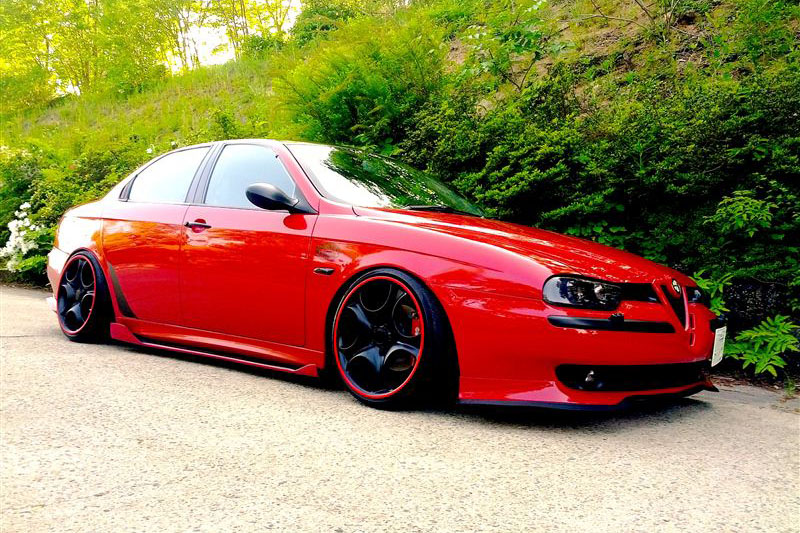 The car is also equipped with an RDMW race prototype suspension and a set of TGF wheels sized 18×8 +30 all around.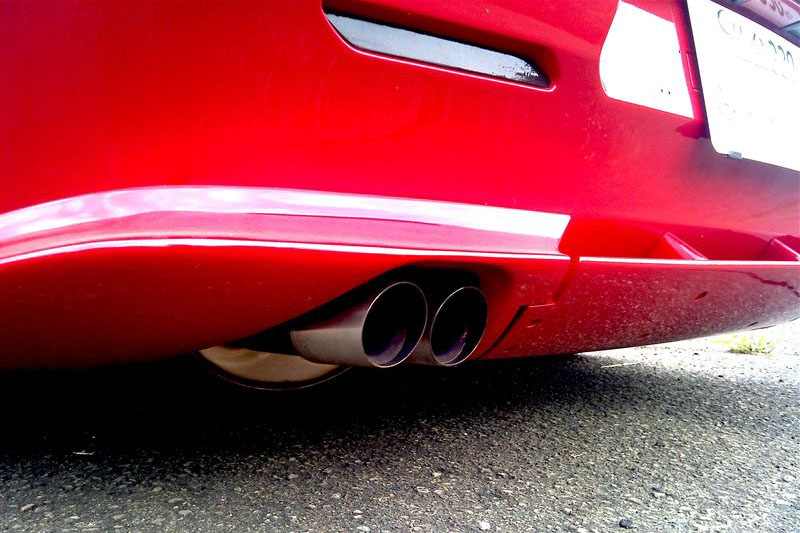 The exhaust system comes from Unicorse Engineering, which like a lot of the brands used on the car is Japan-based shop that specializes in Alfas.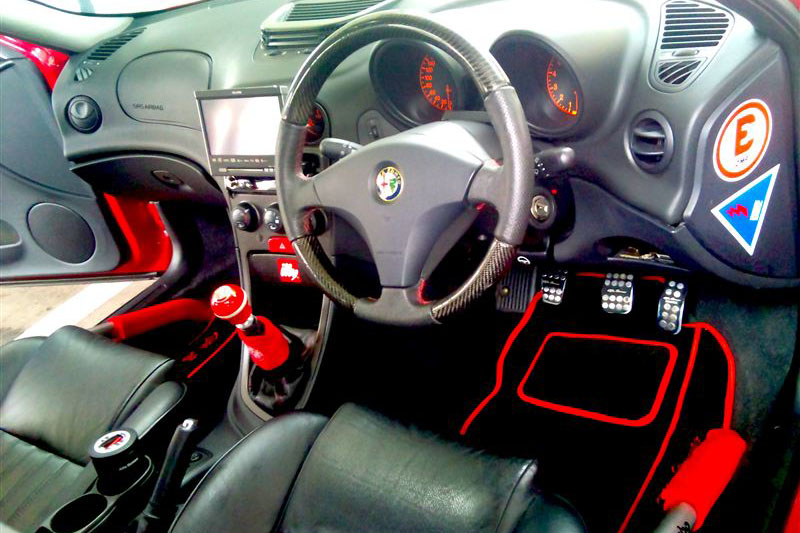 Inside, he's added a carbon center panel, a carbon/leather steering wheel, and an Eclipse HDD navi system – which is pretty much required in Japan.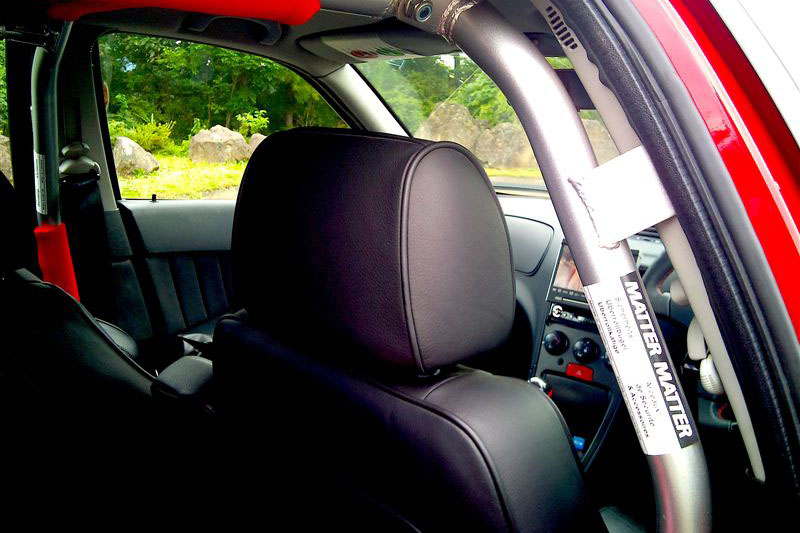 There' also a seven-point roll cage thrown in for good measure.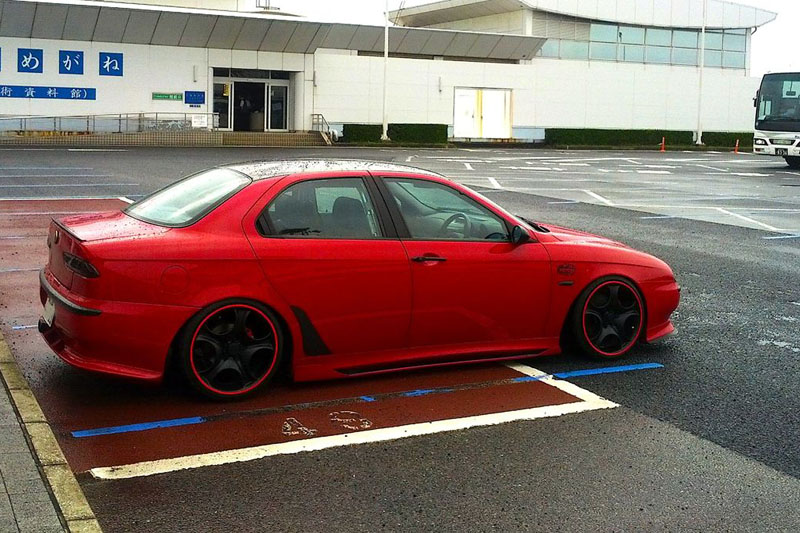 Thanks again for Kurata-san for sharing his car with us, and if you'd like to see more of it be sure to check out his Minkara page.
-Mike