7's Day in Japan has become an unmissable gathering, no matter if you are or aren't into the rotary scene. The sheer number of cars that take over this rest stop has to be seen to be believed, with a lot of owners coming from various corners of the country to celebrate the cars they love.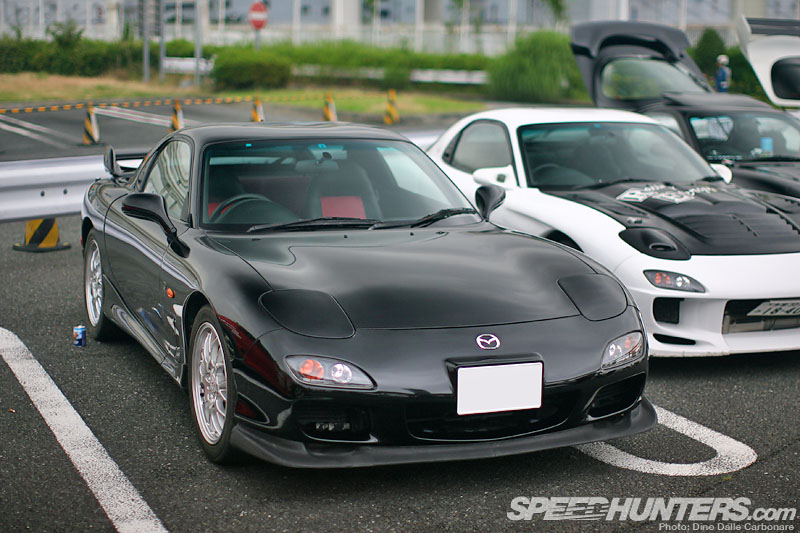 Despite heading out there a few hours earlier than usual, the weather had different plans, with rain falling from pretty much the same time I pressed the shutter button for the first time.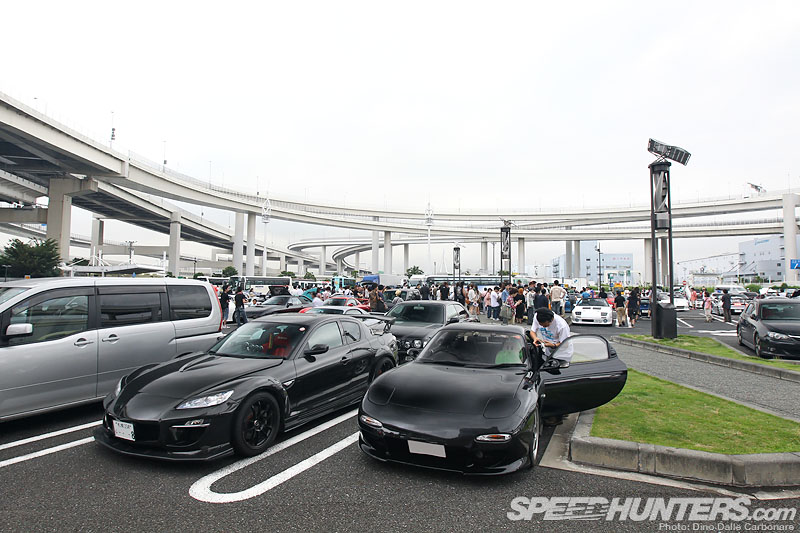 Still, before the rain really began to fall hard…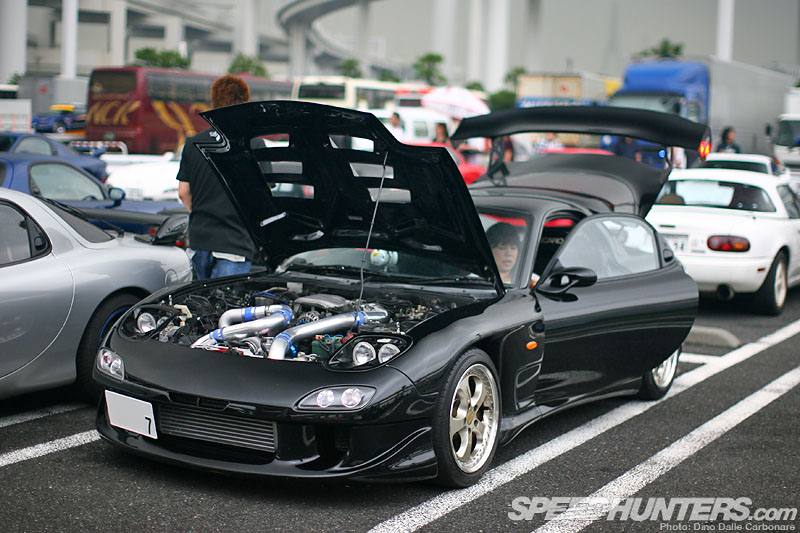 …I managed to run around and check out most of the cars that had shown up…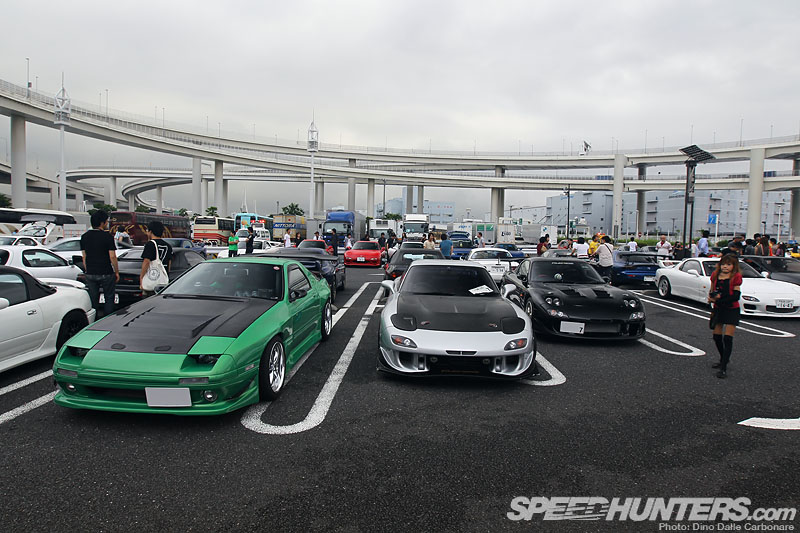 …all the way from the top part of the parking lot, where 7s literally took over every single spot…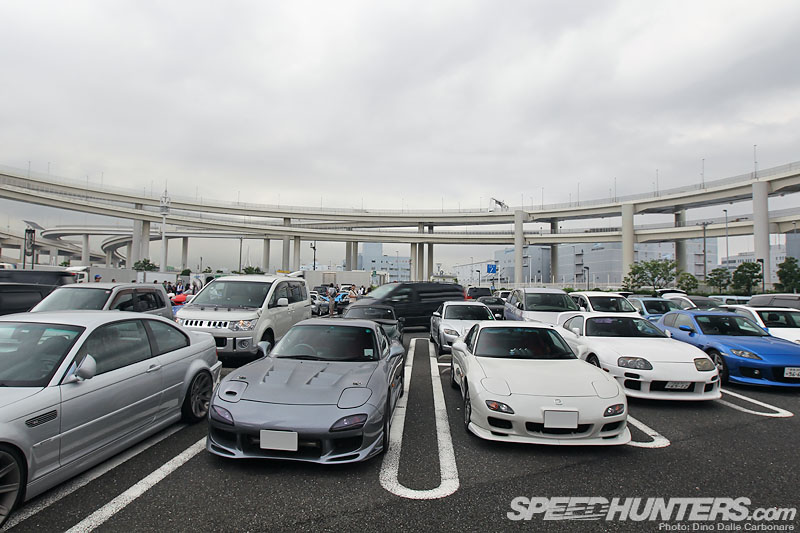 …to those that were scattered among the rest of the PA.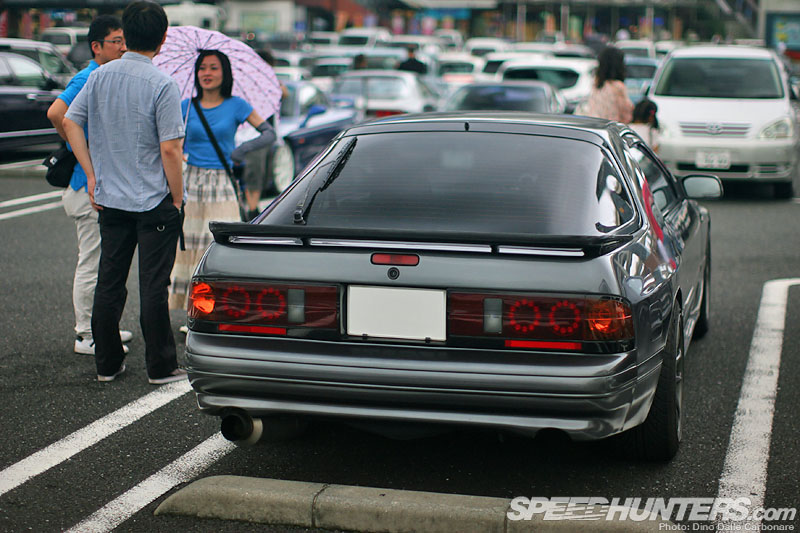 The older I get the more my appreciation for the FC grows; don't get me wrong, I still very much like the FD but these older cars represent all that was right about the Japanese car scene in the eighties.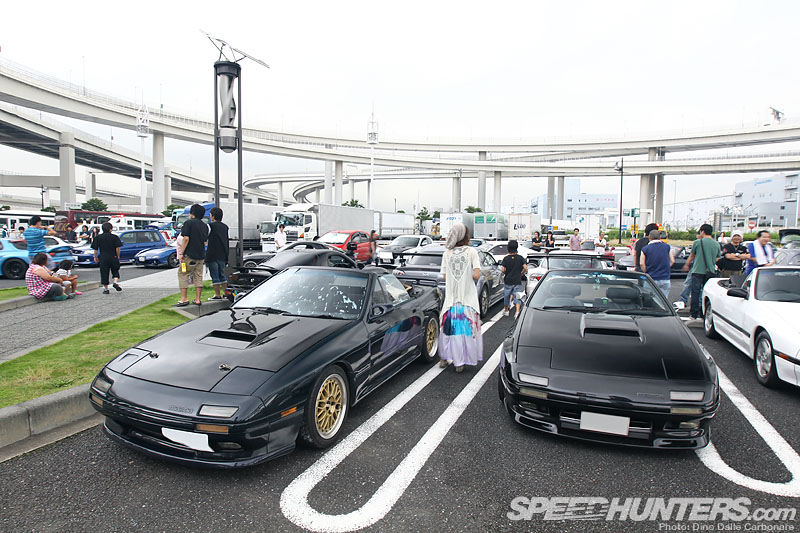 And as ever there were plenty of rare cabriolet versions to check out like this pair above.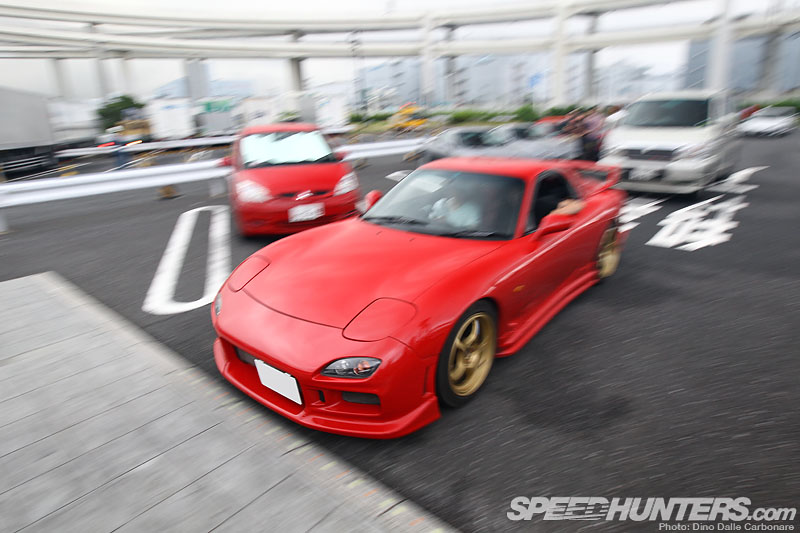 With the rain getting stronger a few people decided it was probably a good idea to take off early and head towards Umihotaru PA on the Aqua Line, in order to claim their parking spots before the floor everyone usually parks on filled up.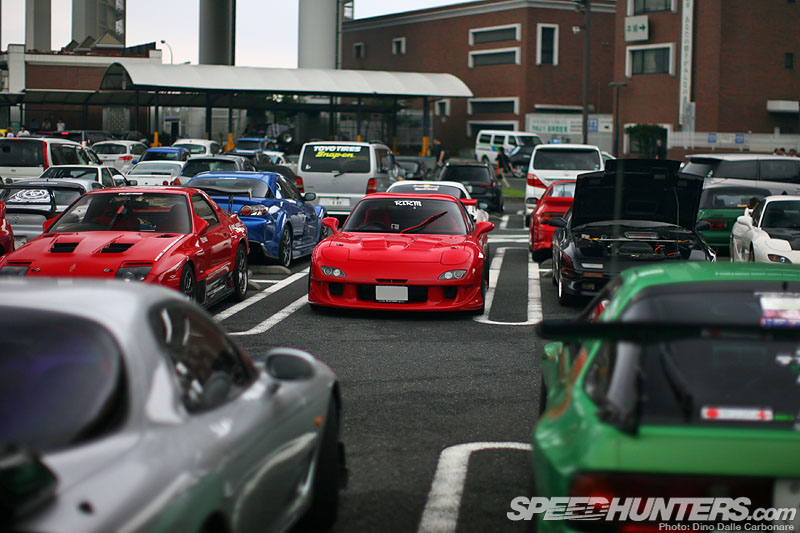 I noticed this very clean red FD from a distance and decided to have a closer look.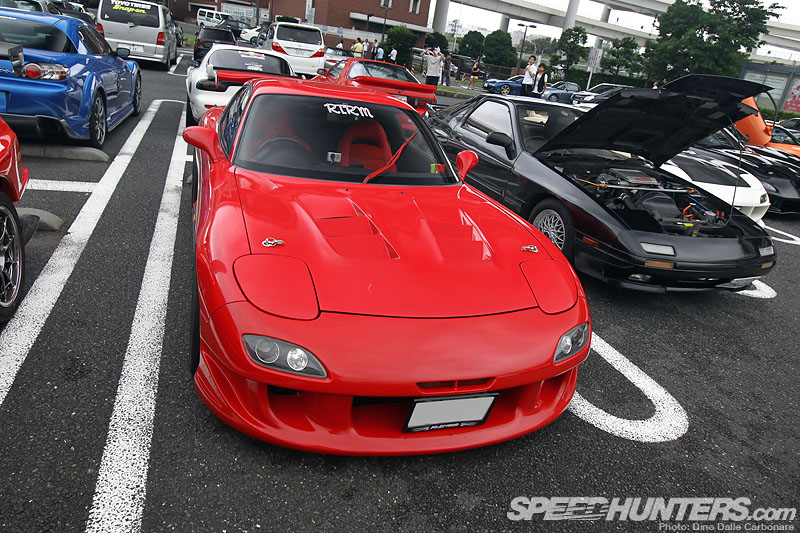 I say it all the time but the FD is one of those rare cars that can be so easily transformed aesthetically. There are so many different options out there when it comes to aero parts but sometimes, among all the wild conversions, it's nice to see a simple car, still sporting the stock pop-up headlights…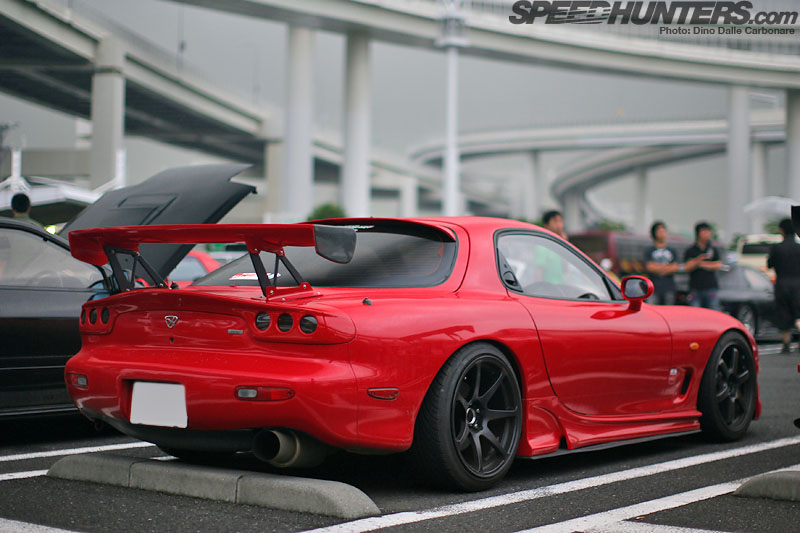 …but dressed up enough to make it stand out from the crowd.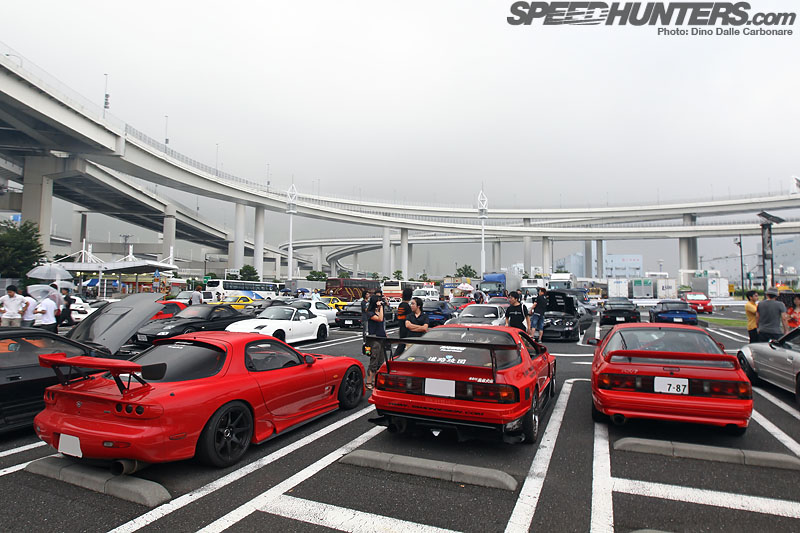 This particular FD was parked up next to this pair of awesome FCs, one with an aggressive widebody conversion, the other completely stock.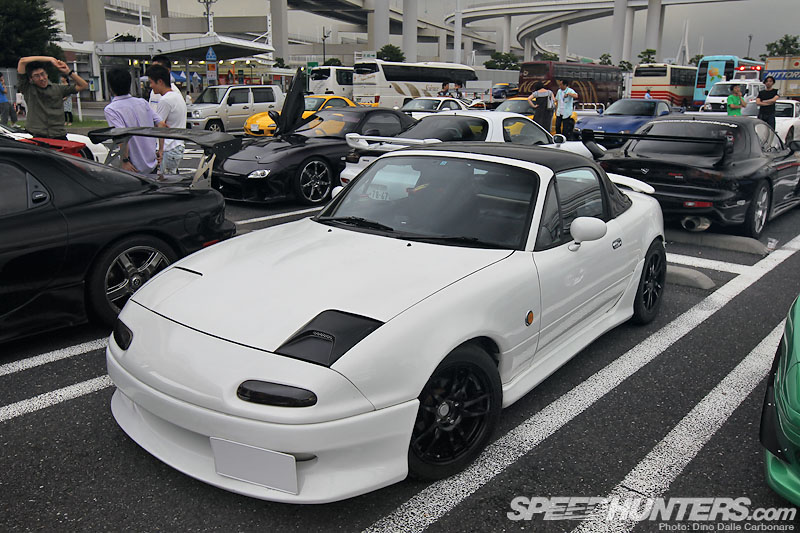 And while there is plenty of variation among all the 7s that show up, you can always count on a nice mix of other cars too, from a nice and healthy showing of RX-8s and Roadsters…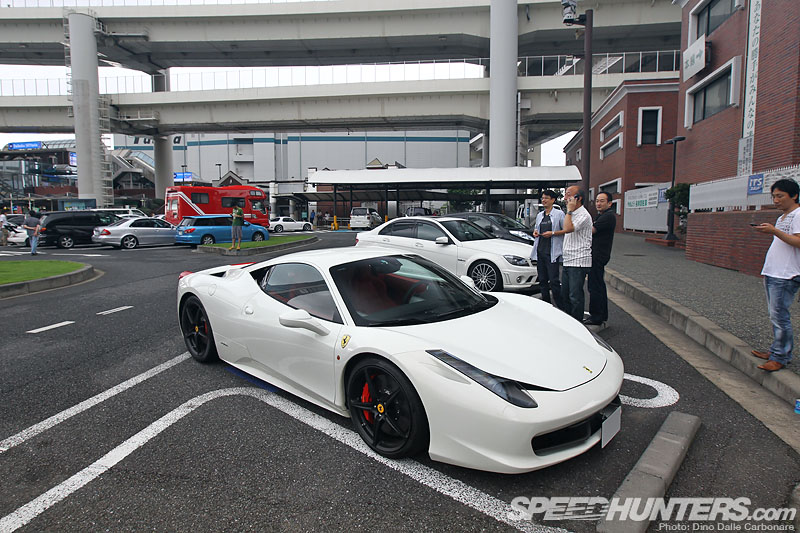 …to some nice exotic stuff like this lowered 458 Italia…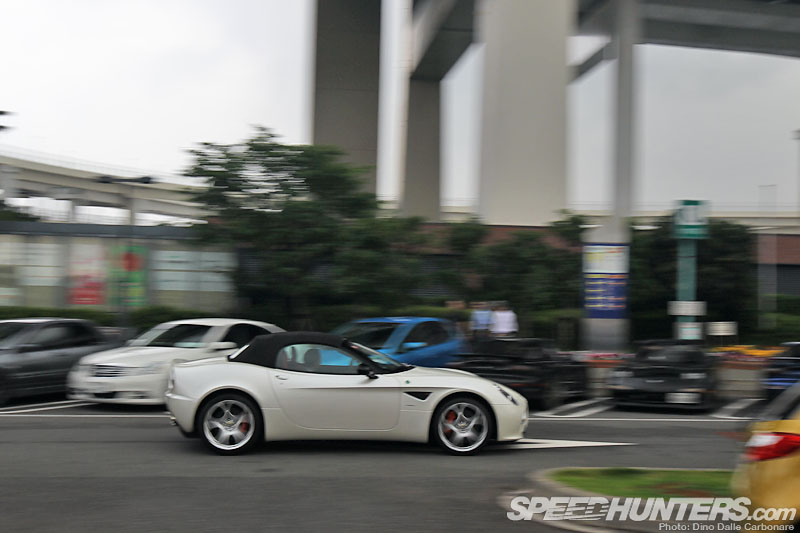 …and a very rare Alfa Romeo 8C Spider, I believe only the second that I've ever seen.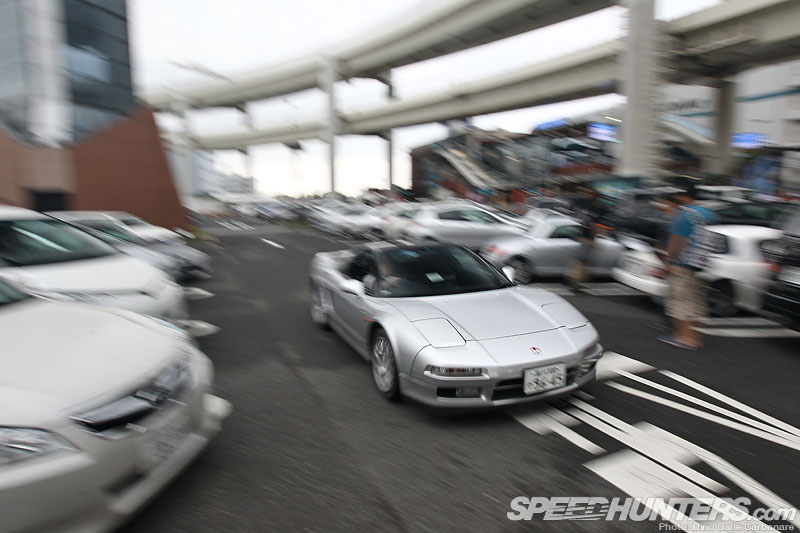 While running through the lower section of the parking area searching for some hidden gems I came across this Honda NSX that was on its way out. Being a Saturday of course, there were far more cars out than usual, hence the nice selection…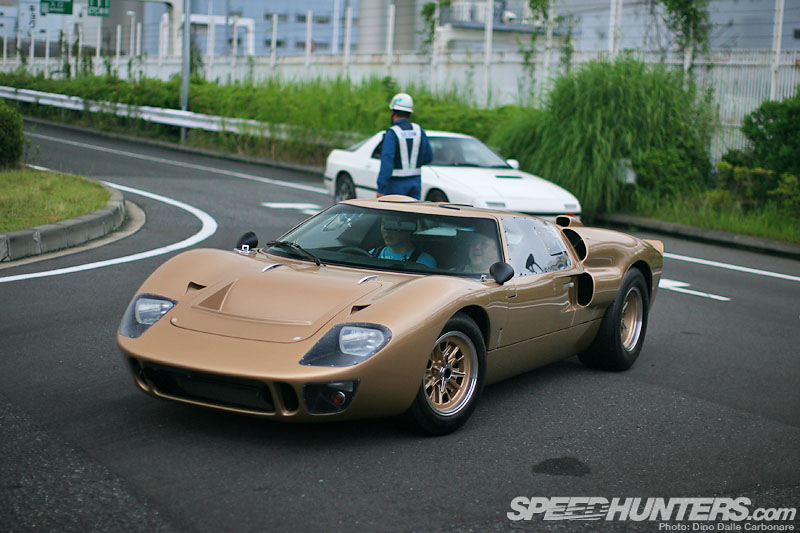 …but I think nobody was expecting a showing from this Ford GT40. Now, I don't know enough about these cars to be able to say if this was a replica or not, but it certainly looked and sounded pretty legit…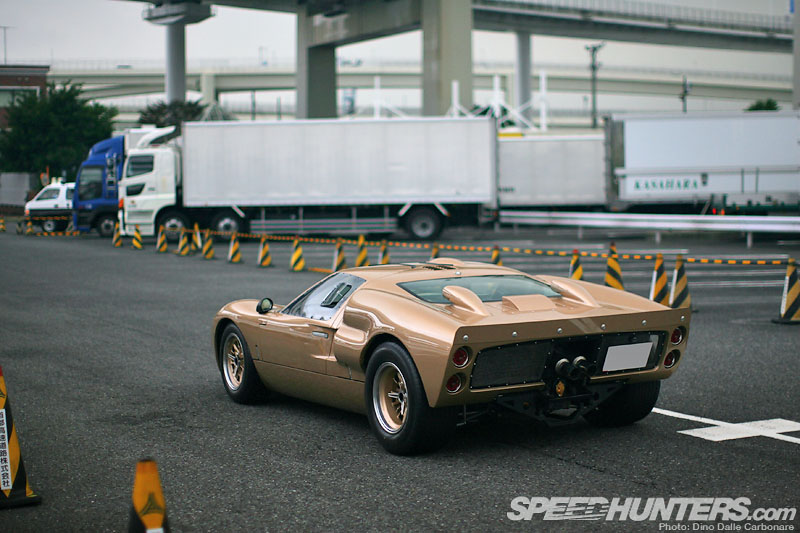 …sporting that aggressive MKII rear with all those new air intakes.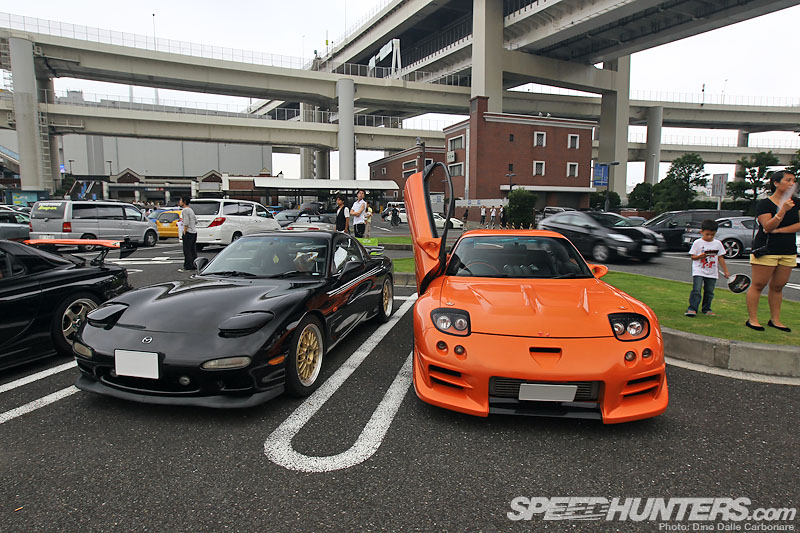 The GT40 drove in and left straight away so it was back to checking out all the rotaries present; scissor door conversions are getting very popular on these cars, I think there were five or more FDs and FCs sporting the "Lambo" look. Certainly not for everyone, but nonetheless a current trend.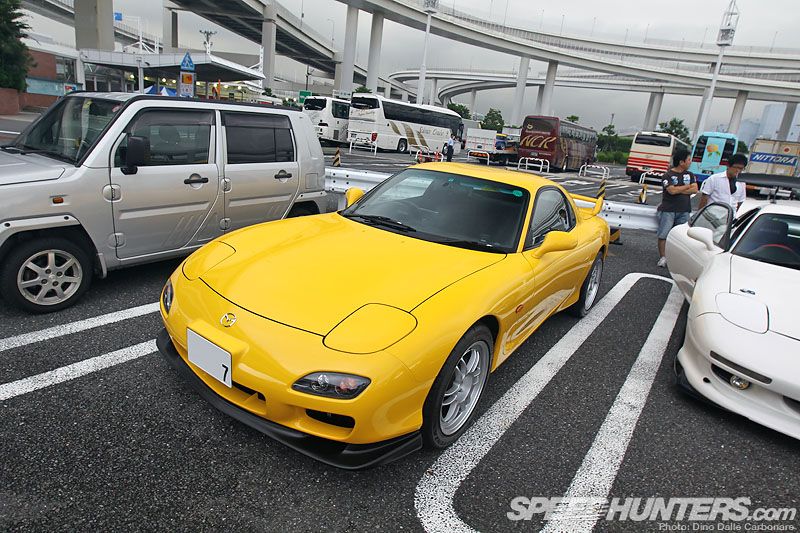 For me a simple stock, late generation FD with a nice set of wheels would do perfectly as this yellow example perfectly shows.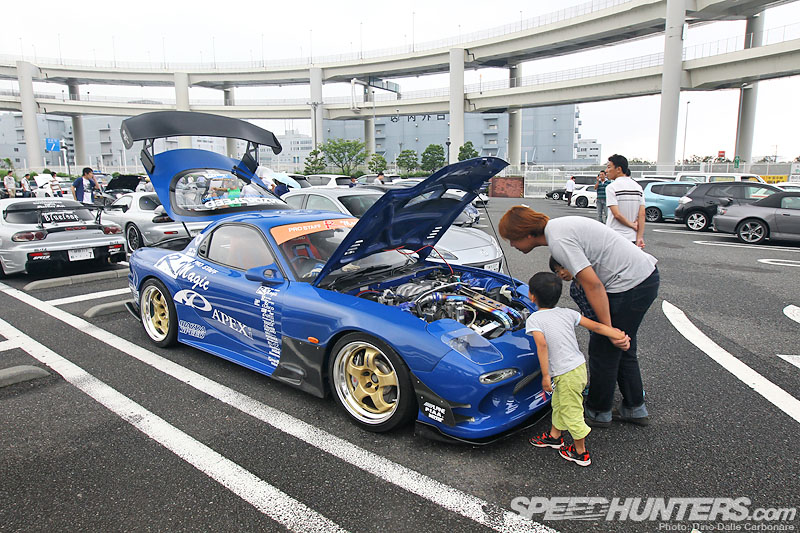 With all the various tuner shop stickers this car was wearing it was hard to figure out who was actually responsible for all the work that went into it…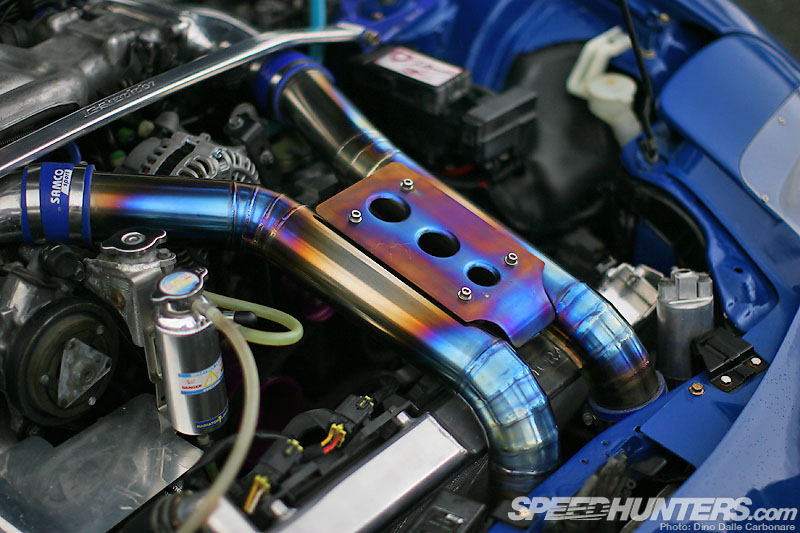 …things like the titanium intercooler piping that everyone seemed to be drooling over. Certainly original and it would be nice seeing something like this made up for a V-mounted intercooler too.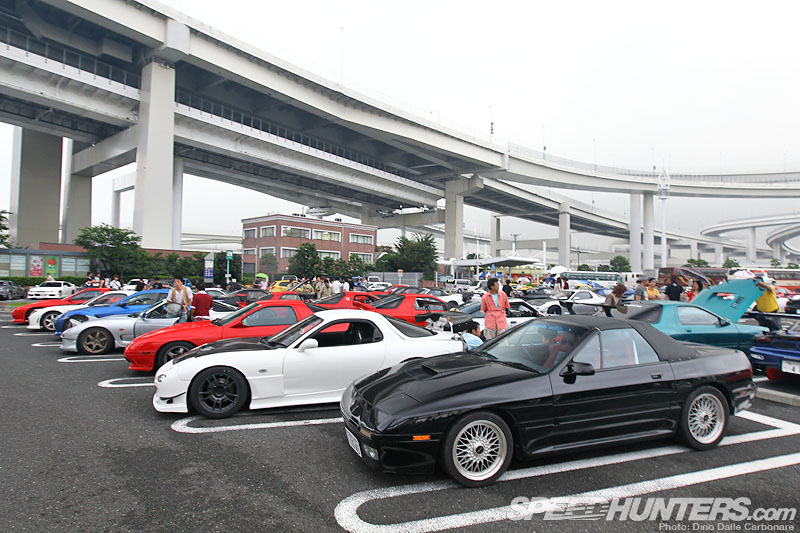 While there may be lots of other 7's Day events happening up and down the country at various race tracks, I always feel these meetings organized by word of mouth via the countless rotary clubs in Japan are a far more satisfying look into this slice of JDM culture.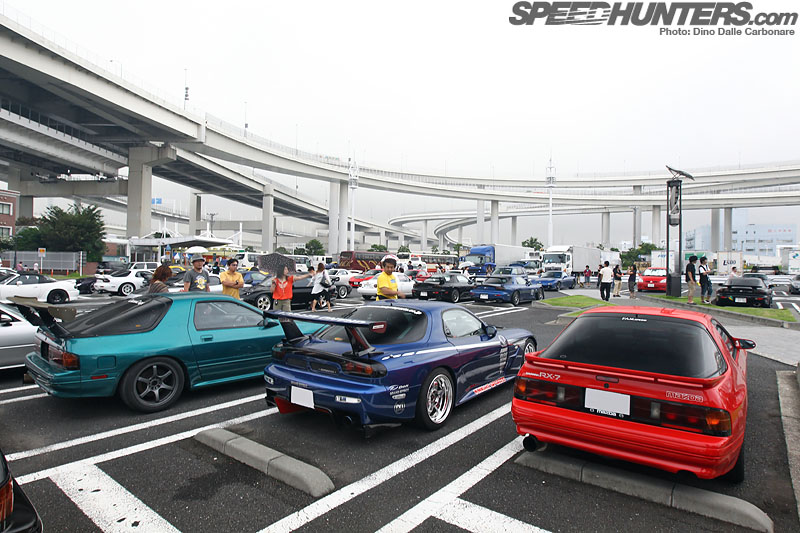 It's here that you can see how the RX-7 scene progresses year by year and how much care each owner takes in his pride and joy.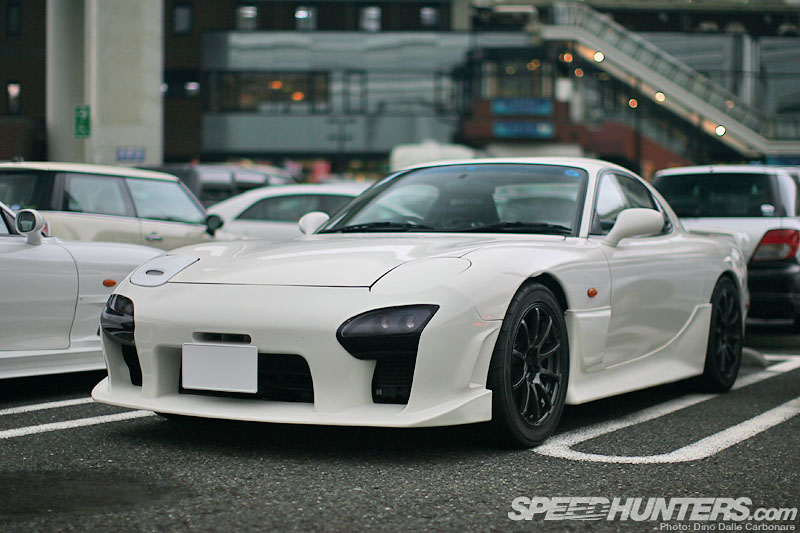 I am a big fan of the A-spec front end; it was probably weird-looking back in the nineties, but it seems so modern right now. Talk about standing up to the test of time!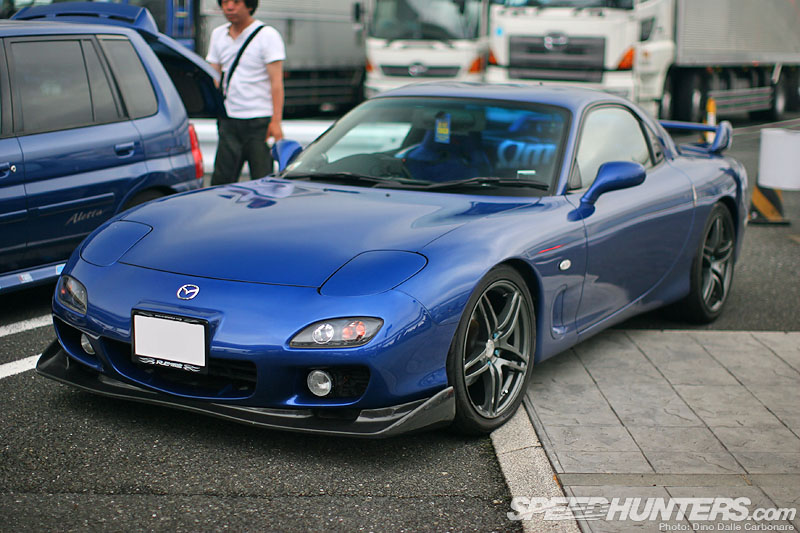 See what I wear saying earlier on about the stock look with a nice set of wheels? The 18-inch AVS Model 5s still look pretty well suited to the FD despite their age, helped along by an evident lowering a nice aftermarket front lip spoiler.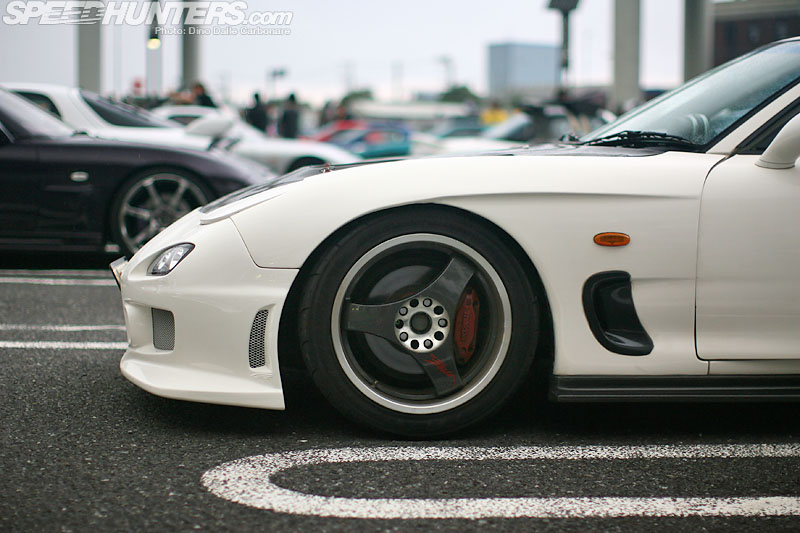 And while talking about rims I noticed a very big number of cars running 3-spokes. I've never managed to digest the look of these on any car, but what do you guys think?  Yay or nay?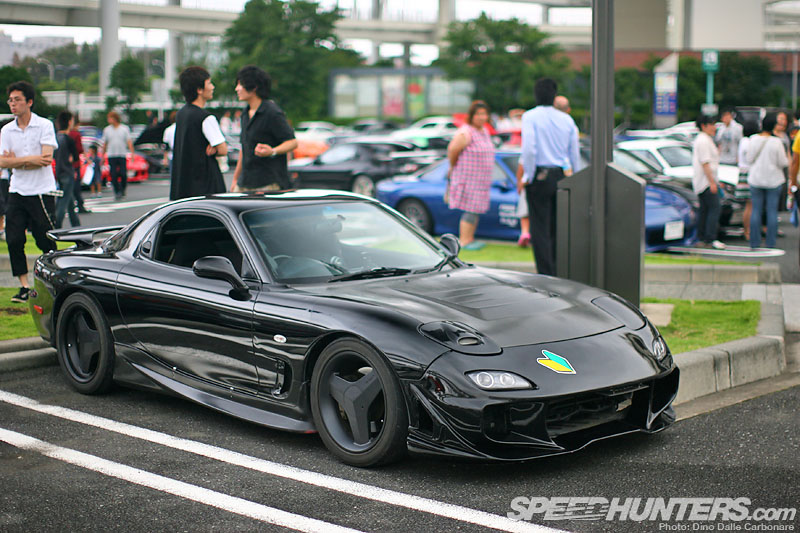 And if yes is your answer, what particular car do you like them on?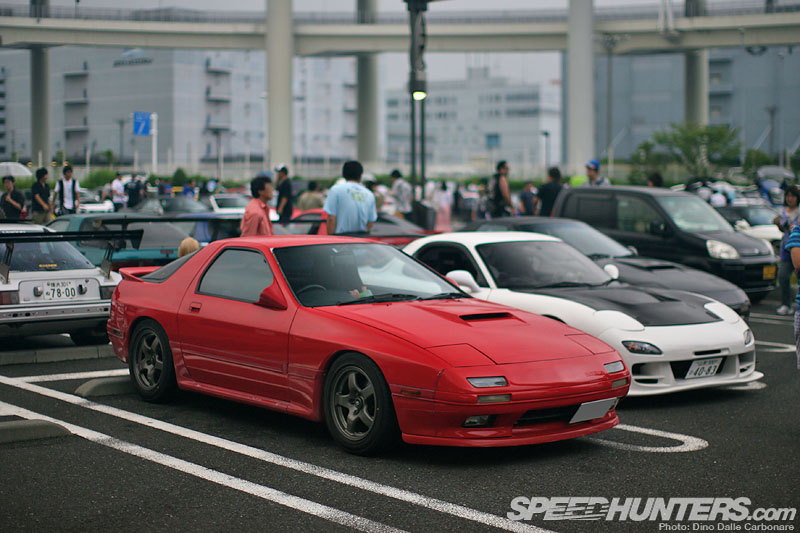 It's always entertaining to see the stark contrasts of styles that can be found at gatherings like these, from your well kept, almost stock example like this FC on BNR32 wheels…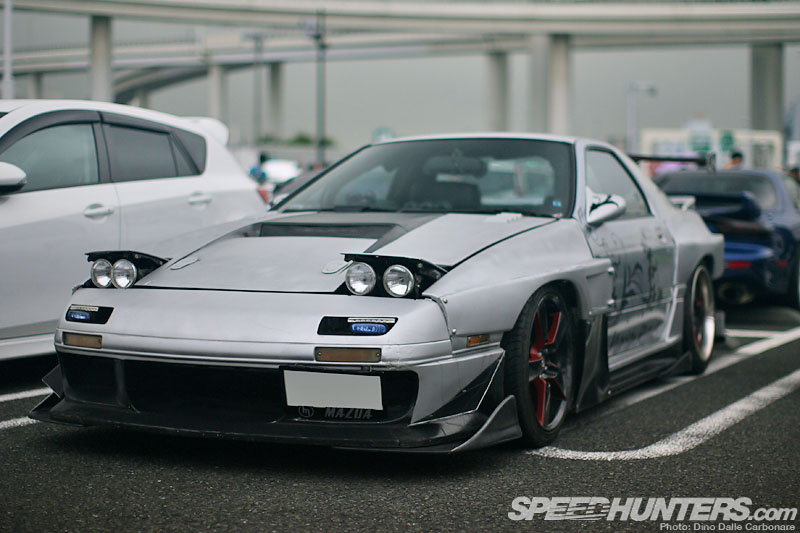 …to slightly more heavily modified creations.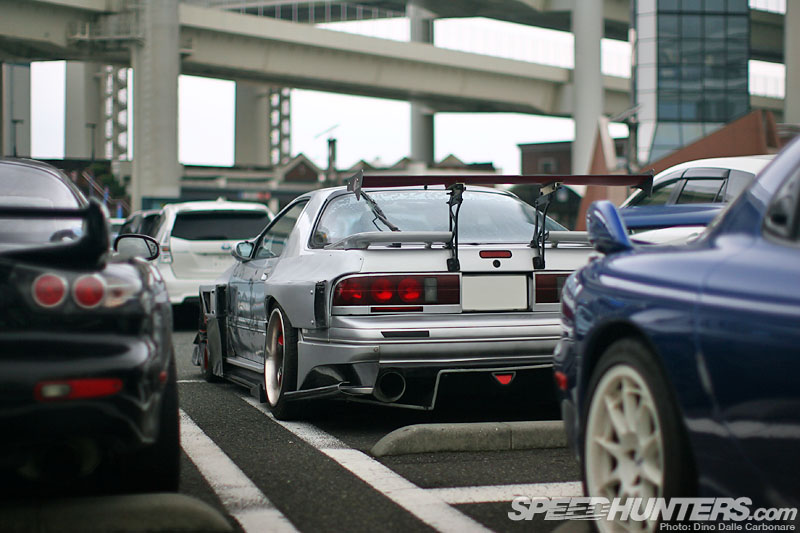 You can never have too much aero!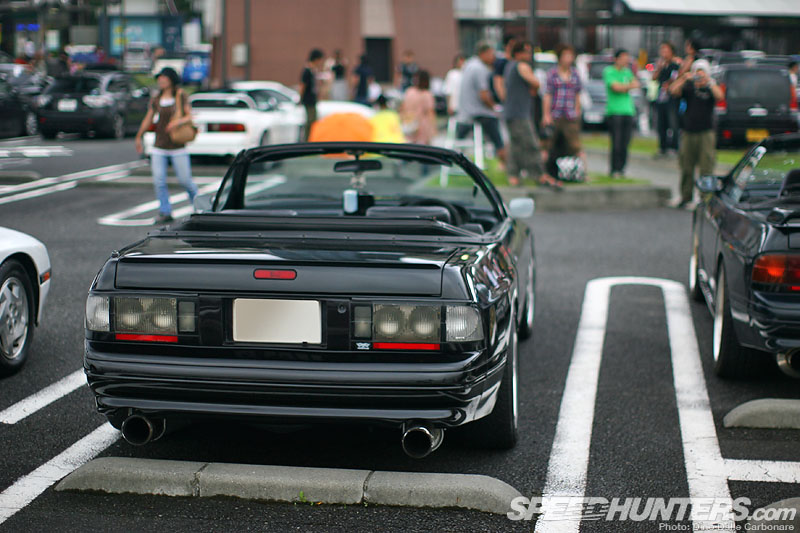 More convertible FC goodness, although a few minutes after I grabbed this picture everyone started to pull up their canvass roofs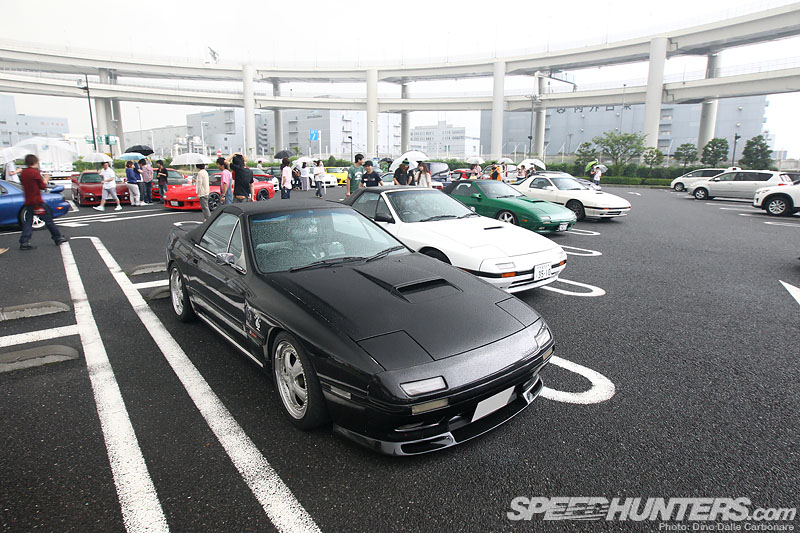 …as the rain really started to come down.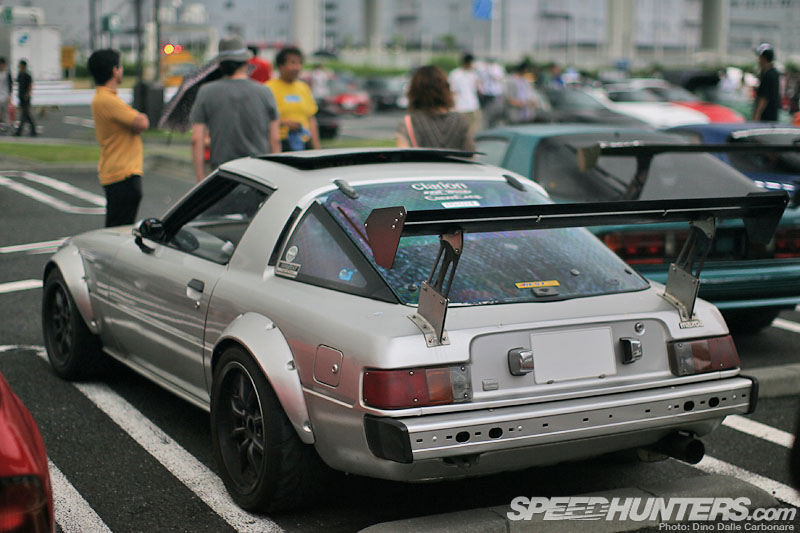 SAs are always very welcome additions to the 7s Day but I only spotted this particular one at Daikoku. But don't worry a few more showed up later on at Umihotaru.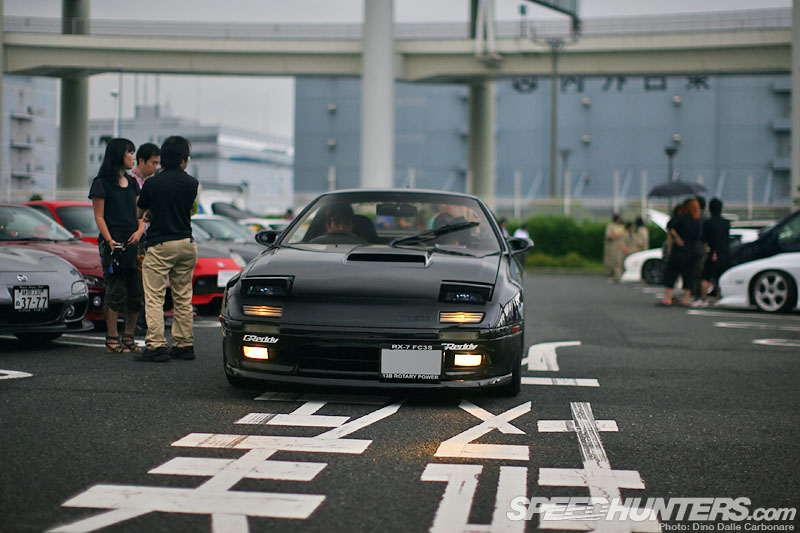 More FC awesomeness.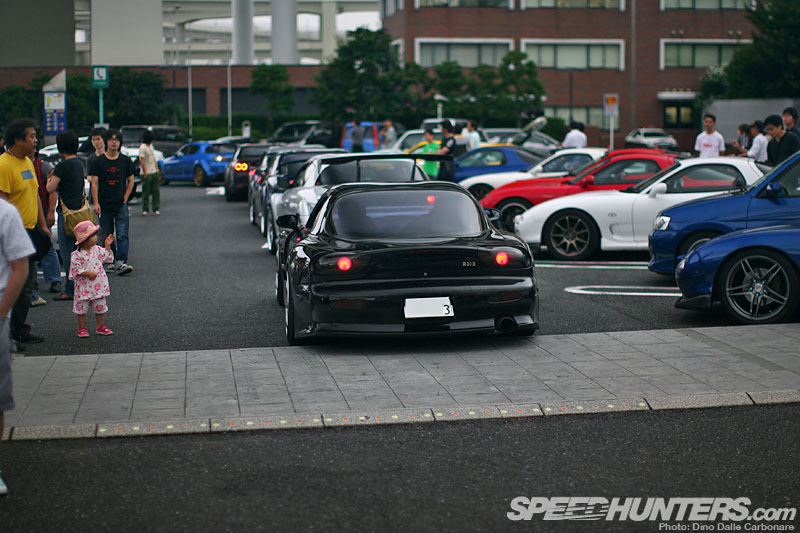 I noticed this FD had the number "3" on its license plate. I didn't find out why until later on that night at Umihotaru, but in retrospect the exhaust note kind of gave it away.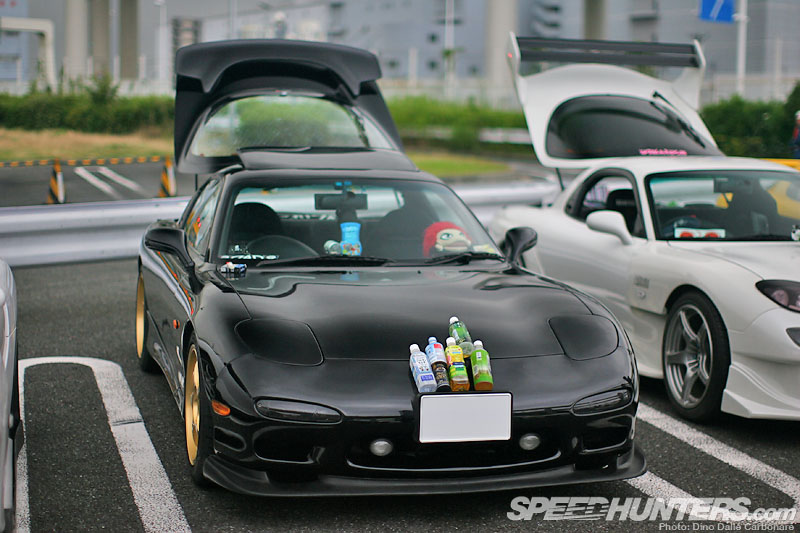 Here is an unusual but handy use for the zenki license plate mount!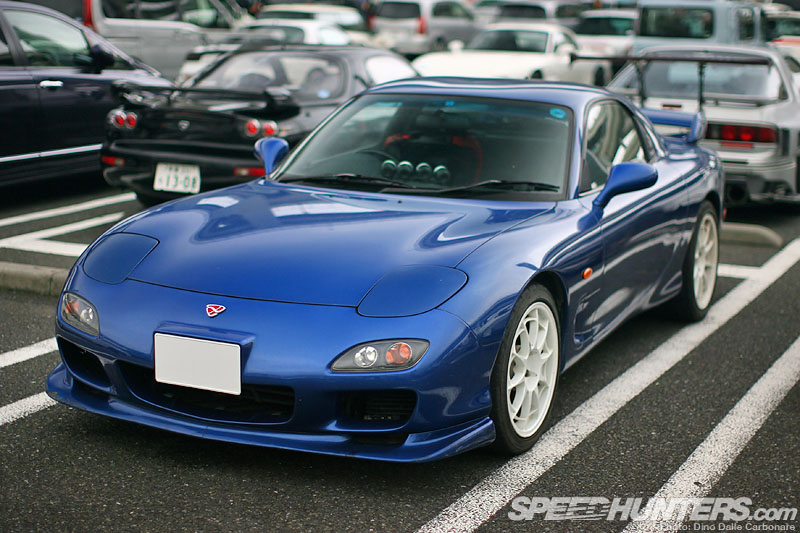 It's always cool to see cars running a white set of Enkei NT-03s. I have a soft spot for these rims as they were used during the BNR34's pre-production testing at the Nordschleife back in 1999. They were also very popular in Super Taikyu in the early 2000's, used by a lot of different teams. Proper track-spec wheels!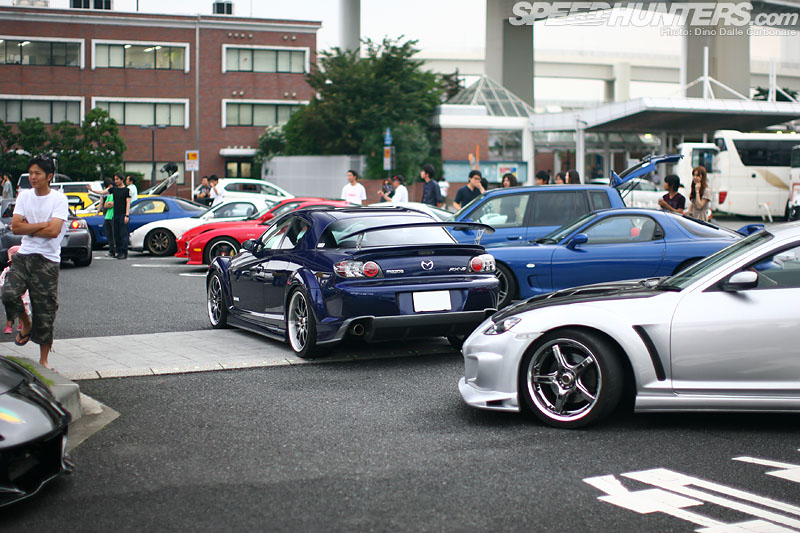 There are always quite a lot of RX-8's that show up at the 7's Day, there is no sort of discrimination between clubs which is also the reason you see a lot of Roadster owners dropping by to see what is going on. Again the Japanese showing that there is no place for bad attitude at these sorts of events!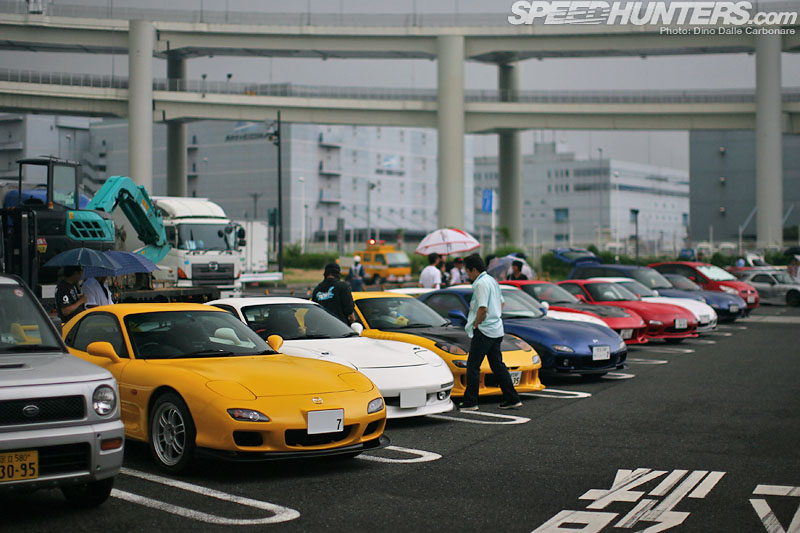 Before most cars started leaving I managed to get this shot of a nice FD line up towards the back of the parking area.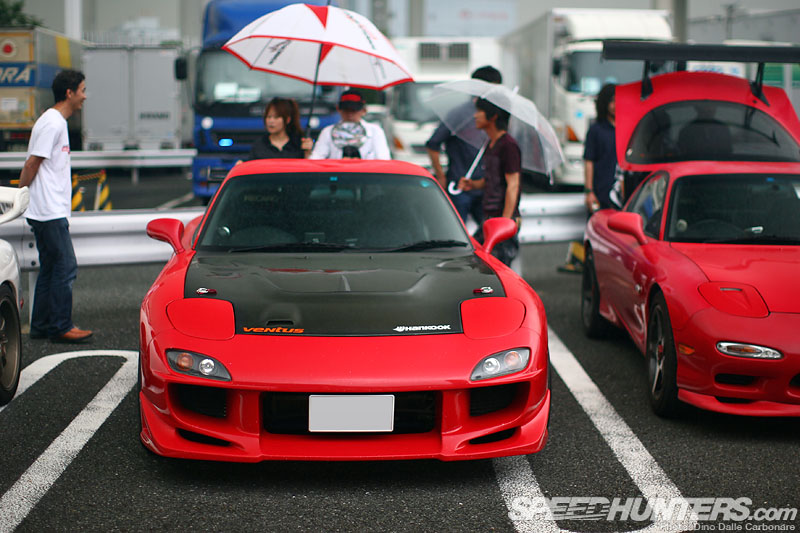 It was here that I came across this mean FD sporting a very cool bumper I don't think I've seen before.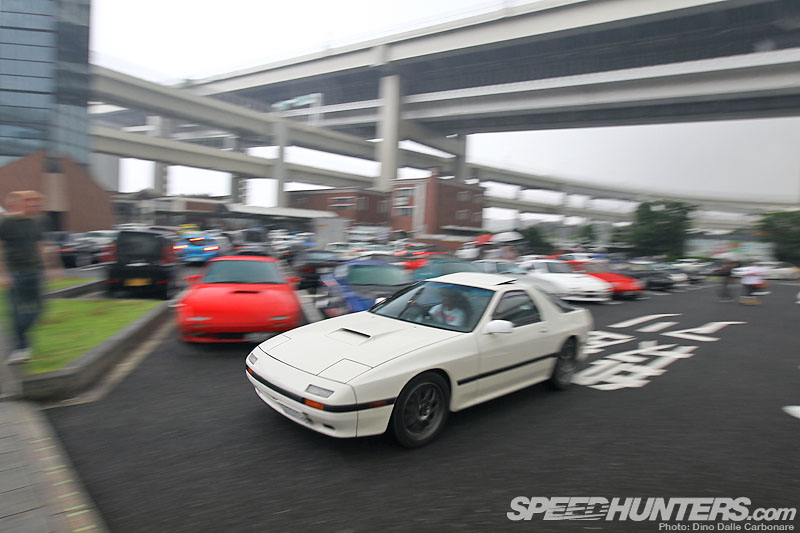 By this time the rain was starting to really come down hard and everyone…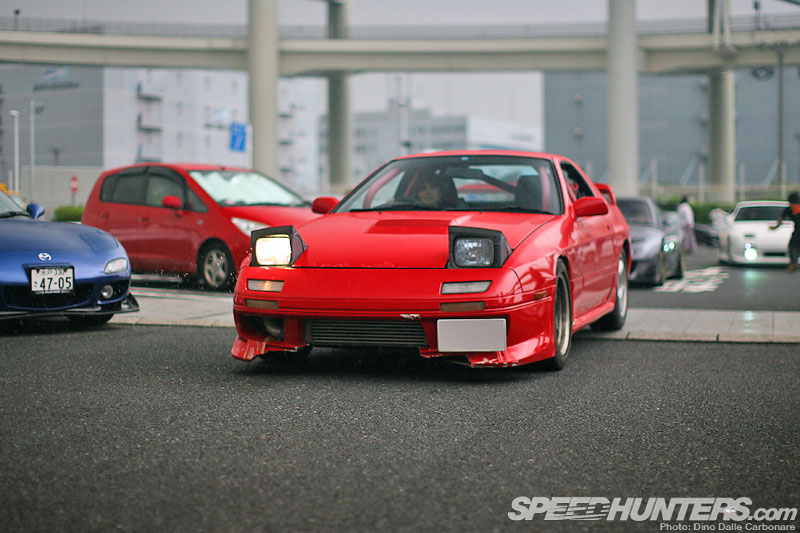 …began to line up and take off…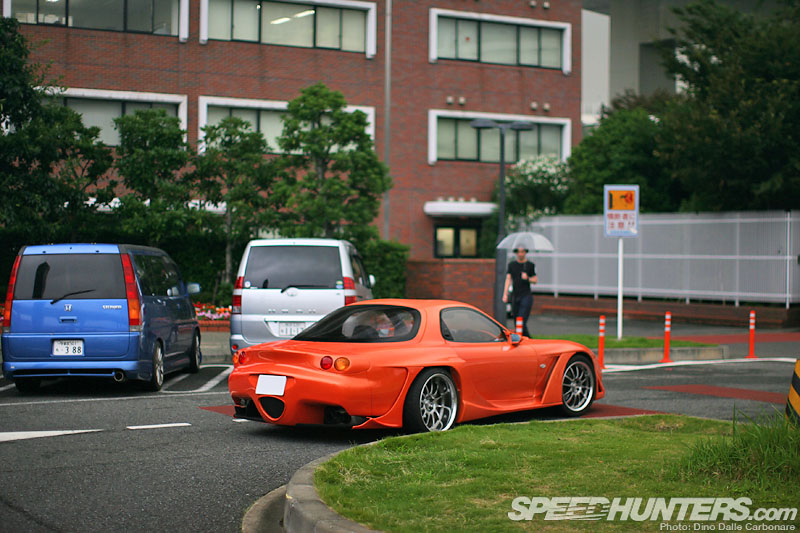 …either calling it a day or driving the 20 minutes to Umihotaru PA.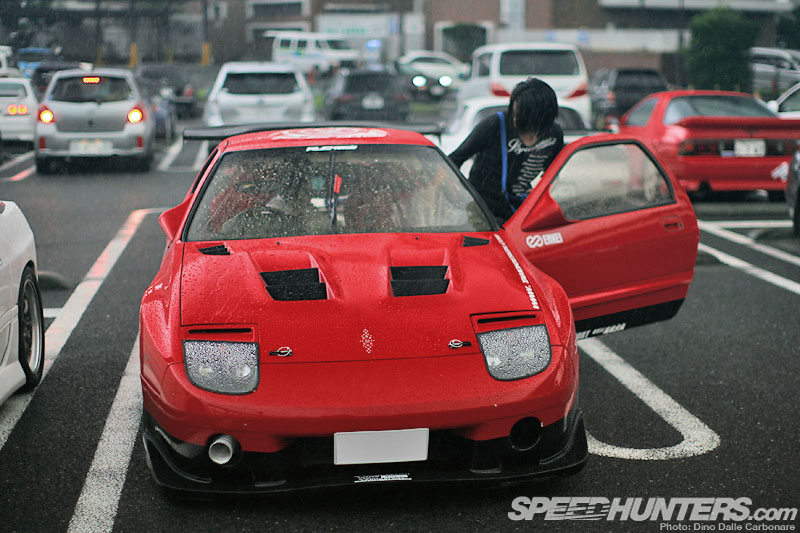 This Tamon Design kitted FC was the last car I shot at Daikoku, as you can see in the background the rain was really coming down hard!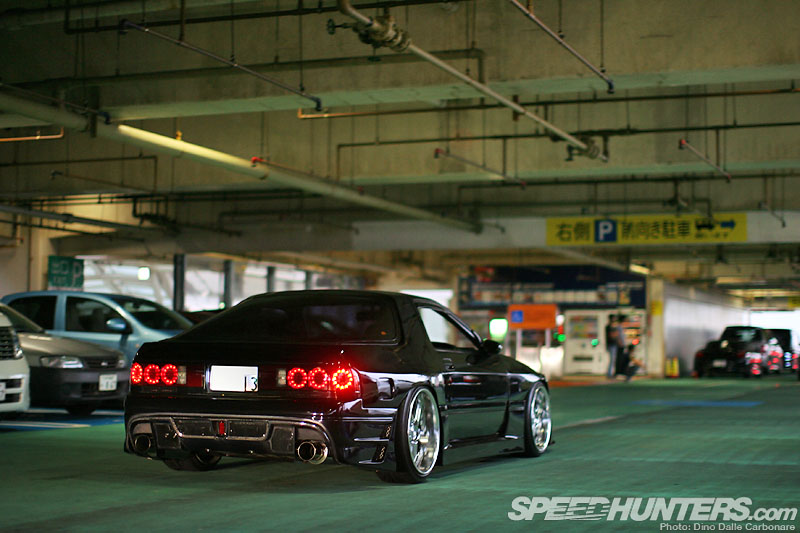 I ran back to the car, dried off and followed all the others towards Umihotaru. There, even if the rain persisted, we would stay dry, and as ever it would turn out to be the perfect venue to end this year's 7's Day meet. Stay tuned for much more rotary coverage from the little man-made island in the middle of the Tokyo Bay!
7's Day 2012 coverage on Speedhunters
-Dino Dalle Carbonare