When Formula One teams roll into town, it's quite difficult to compete with the attention they're bound to receive. I mean, F1 is the pinnacle of motorsport after all, but it doesn't mean that every other motorsport doesn't deserve to share some of the attention.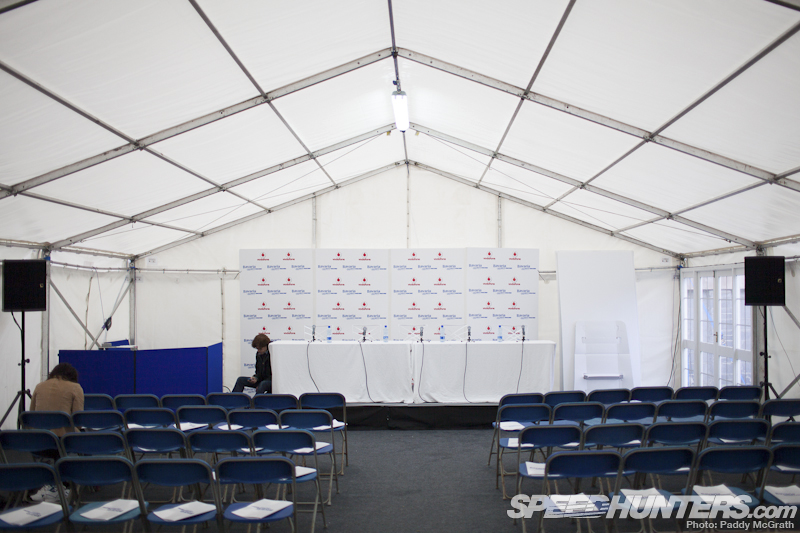 The City Racing event planned on showcasing several different motorsports to the public, who may not be aware of some of the treasures on their doorstep.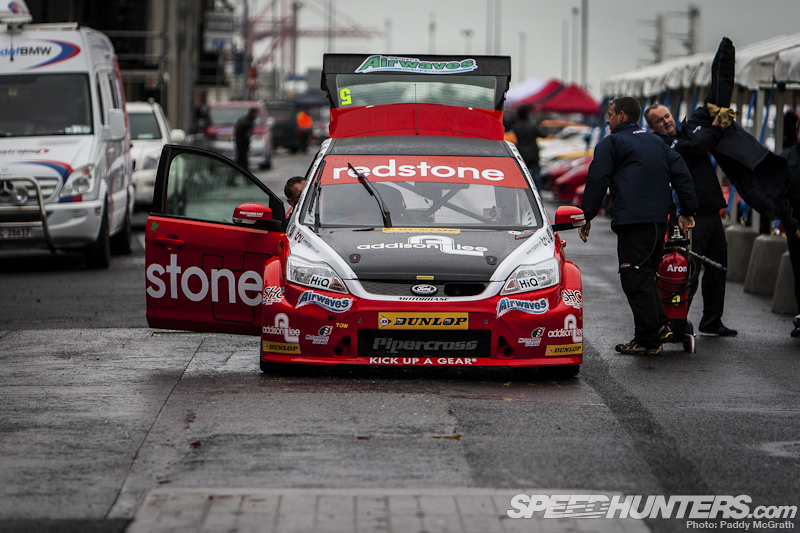 It would also feature a host of Irish drivers – like Dublin man Aron Smith who is competing in this year's British Touring Car Championship.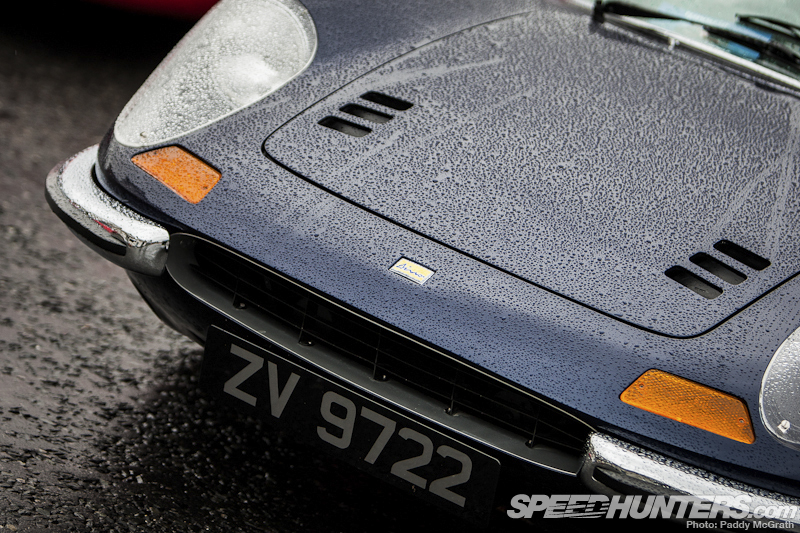 An Irish Ferrari owners club were also invited to show off their wares on the streets of the nation's capital.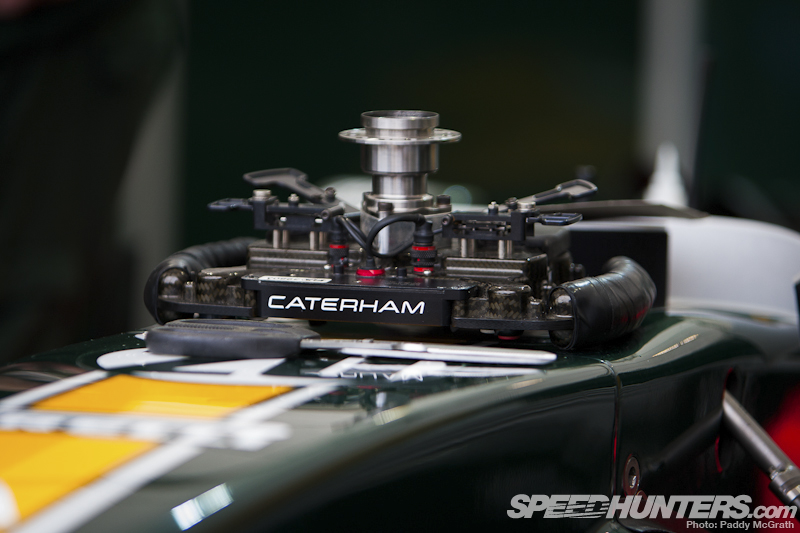 Joining McLaren would be the Caterham F1 team, with test driver Giedo Van der Garde at the helm of their 2011 car.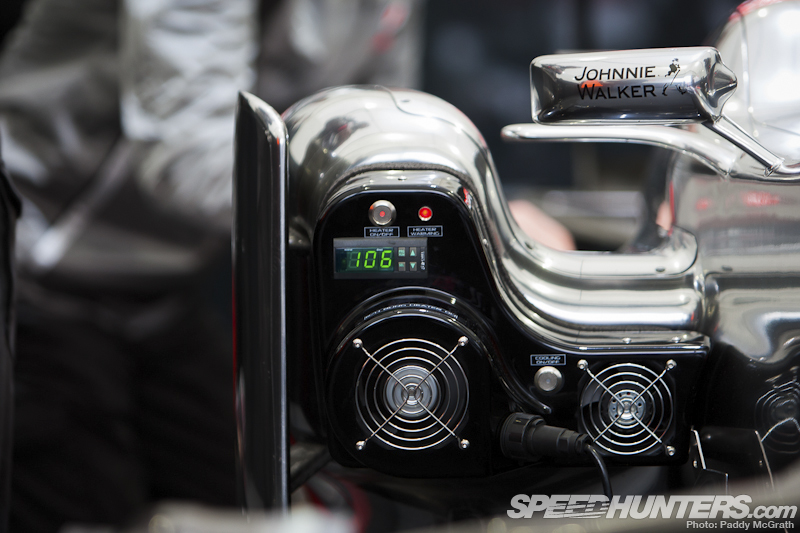 It's all too easy to get distracted by the details of an F1 pit, every little detail is accounted for, and in style too.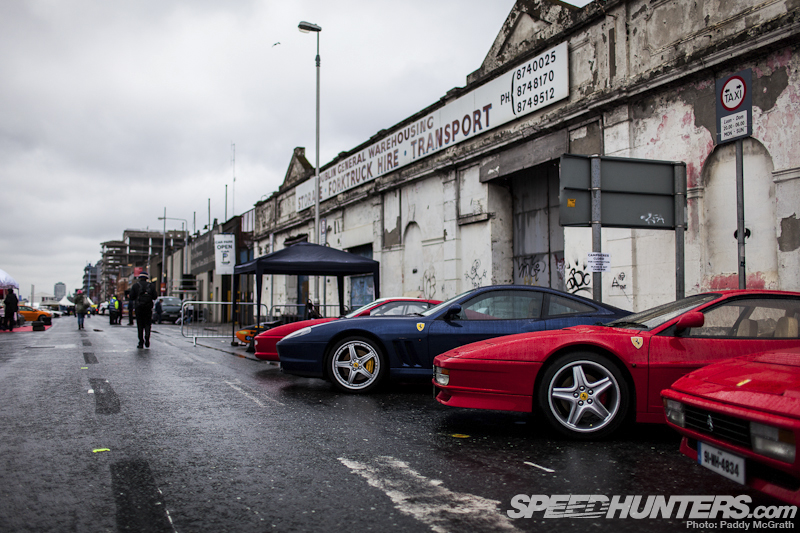 Although Dublin's Docklands isn't the most spectacular of backdrops, it does have a certain amount of charm. Especially when you park some of Italy's finest on its streets.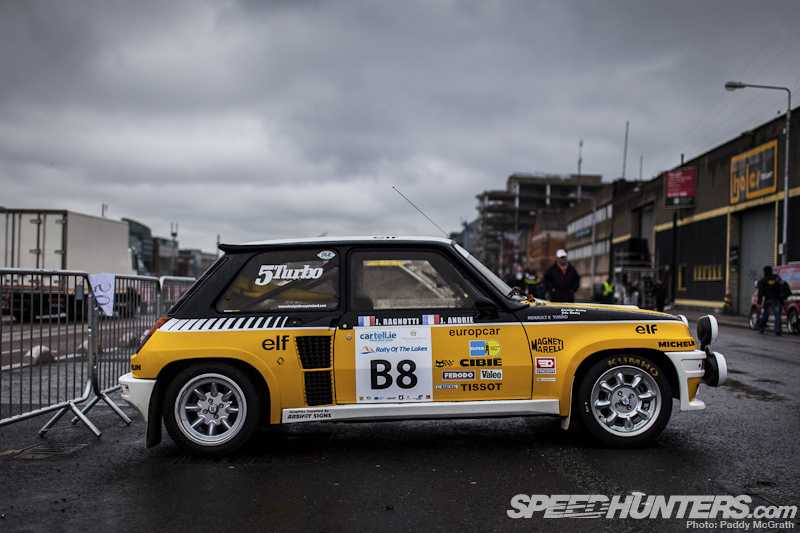 Rallying is probably the largest motorsport in Ireland, so it was no surprise to see a host of interesting cars on display – like this Renault 5 Turbo.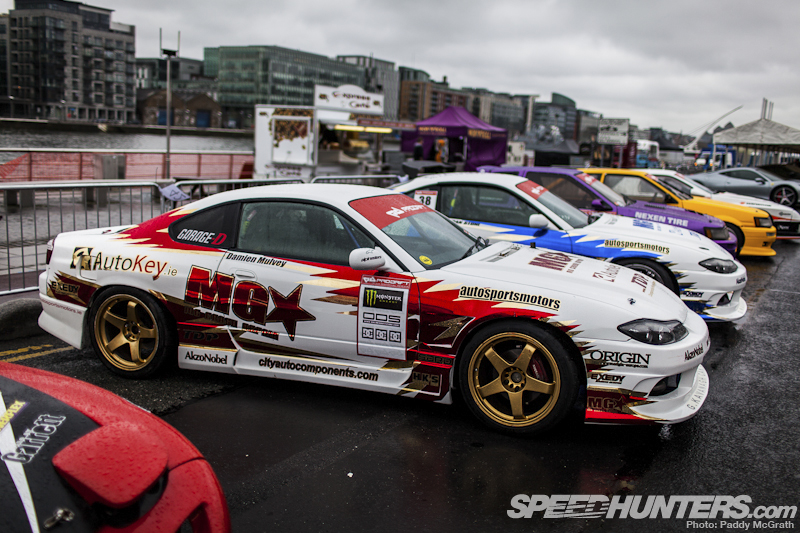 Our friends at Prodrift Series were on hand for several demonstrations during the day, including a special opening ceremony display.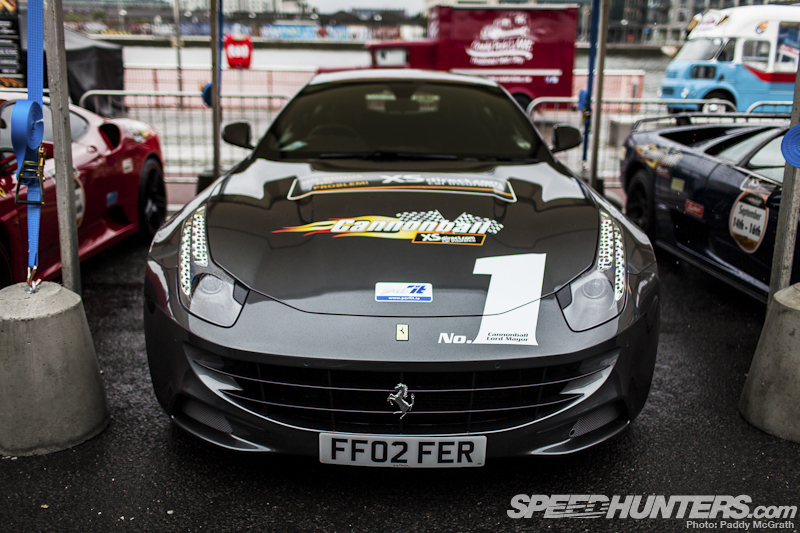 The Ferrari FF – it's bloody huge but I really, really want one. Anyone for a kidney?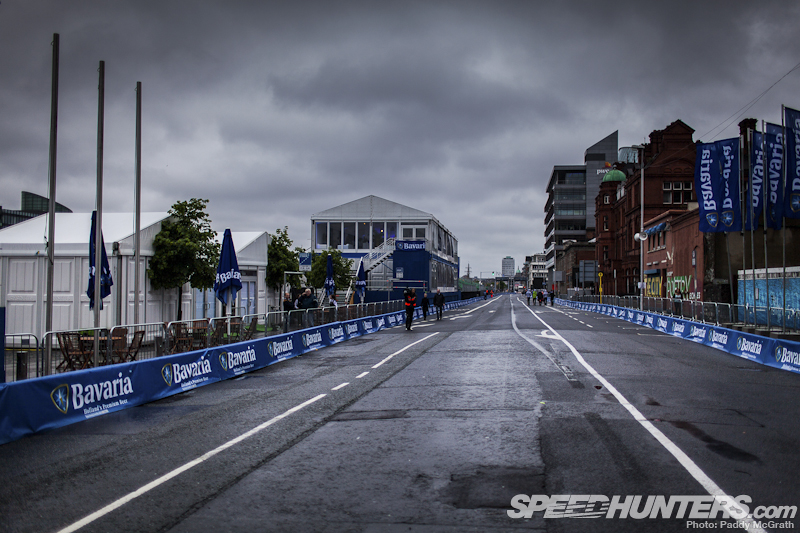 I've often drove these streets after returning from a long weekend of Speedhunting as they lead to and from Dublin port. To see them converted into a race track was a very surreal experience.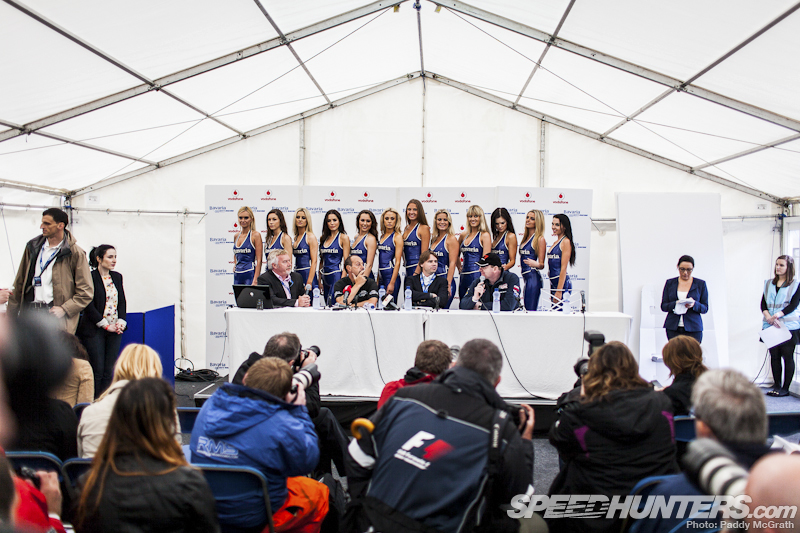 I'm going to guess that maybe the photographers present were oblivious to the interview being conducted?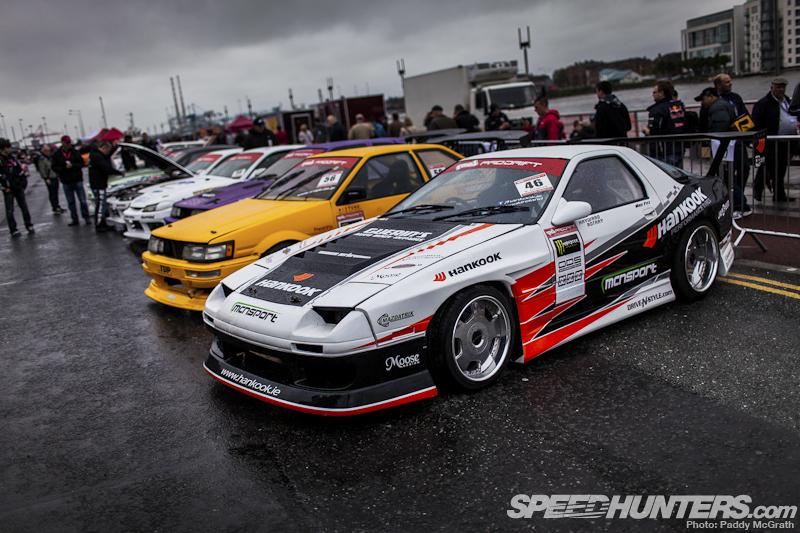 I've fallen in love with Mike Fitz's FC – fear not my fellow Speedhunters, a feature shoot is in the pipeline …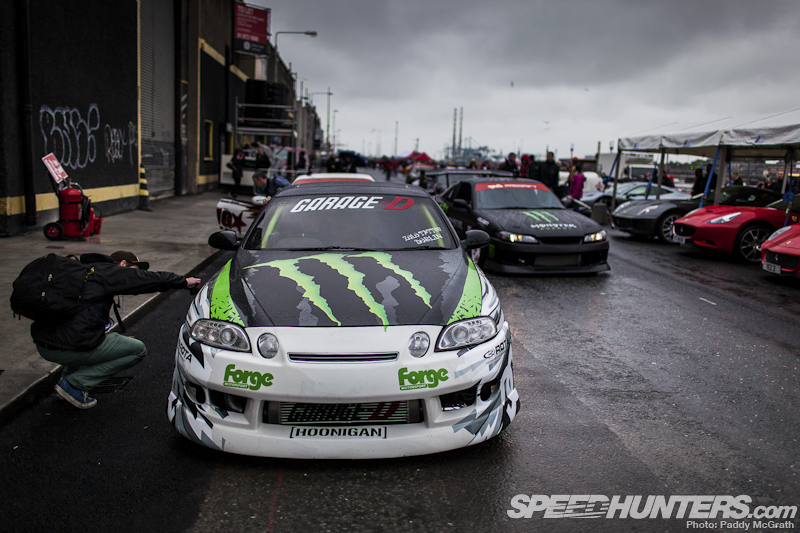 Derek 'Buttsy' Butler made his way back from LA where he had just finished this year's Gumball 3000. I guess the lure of leaving a trail of rubber on the capital's streets without any legal consequences proved too much for him.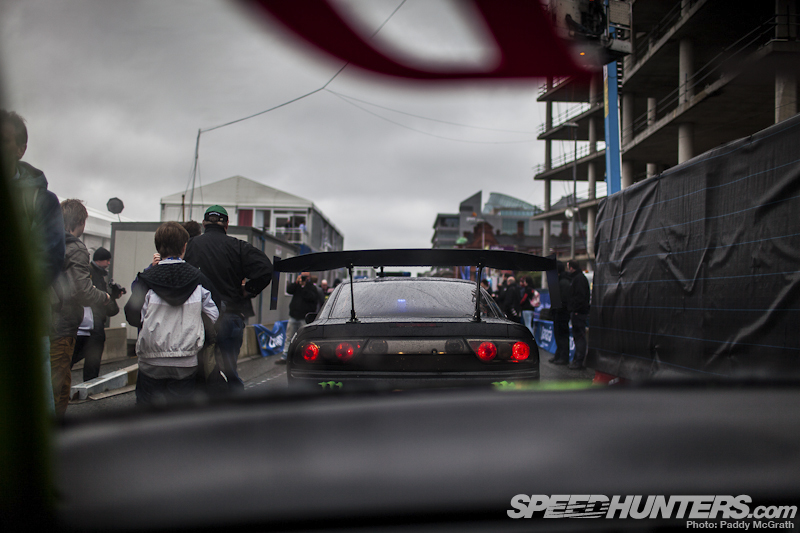 The best sort of traffic jam …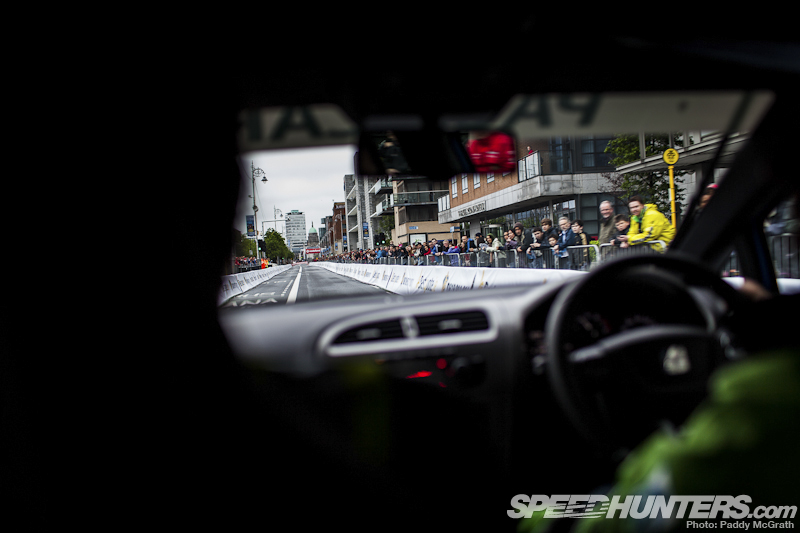 … followed by the fastest 'taxi' journey ever. MD of Mondello Park John Morris was kind enough to drop me off at the end of the course in the #1 Safety Car, a Seat Leon Cupra R.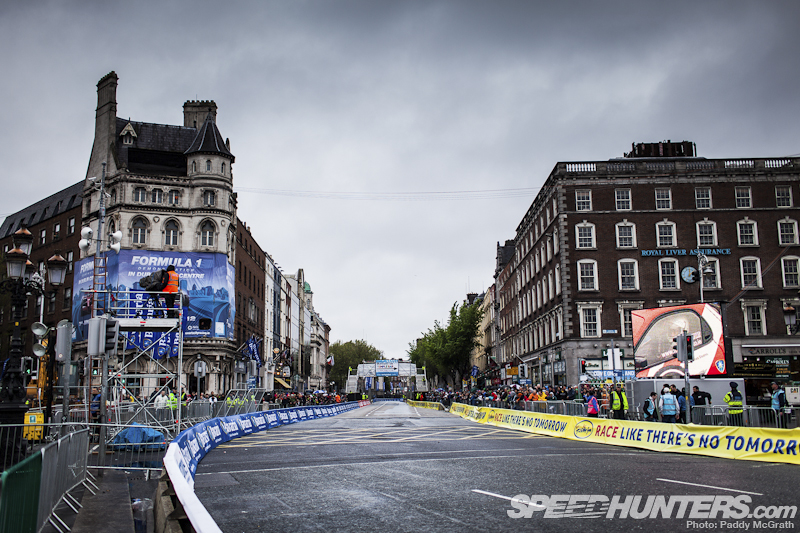 Although the weather was miserable, even by Irish standards, spirits remained high.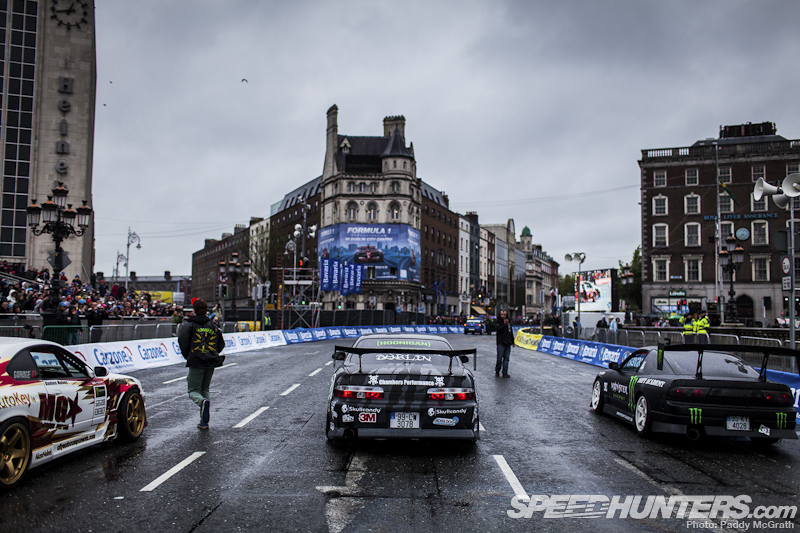 As the clocks around Dublin struck noon, Prodrift put on a rather patriotic display …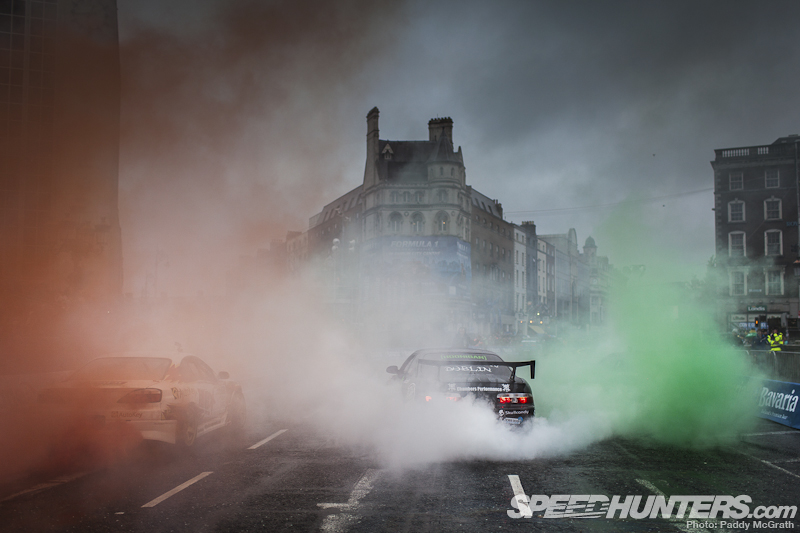 … with a tricolor burnout. Okay, I was on the wrong side so this technically looks like the flag of the Ivory Coast but you know what I mean.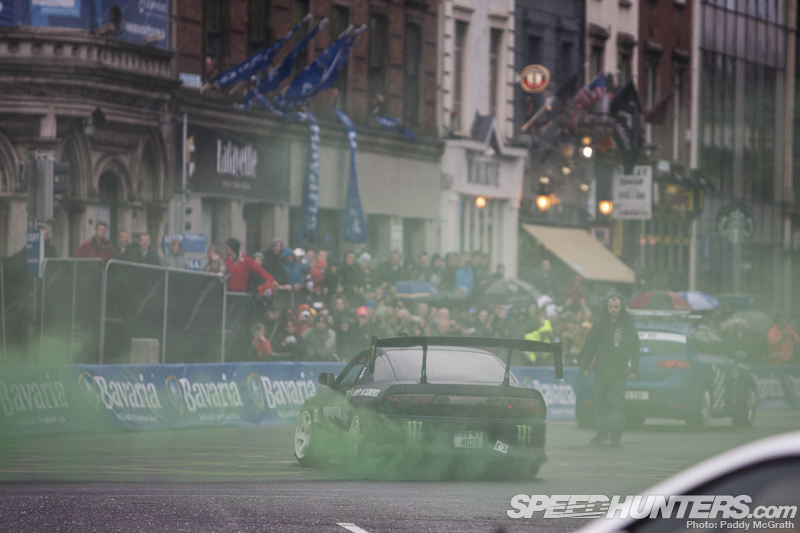 As the green, white and orange smoke cleared, it was time for kick off.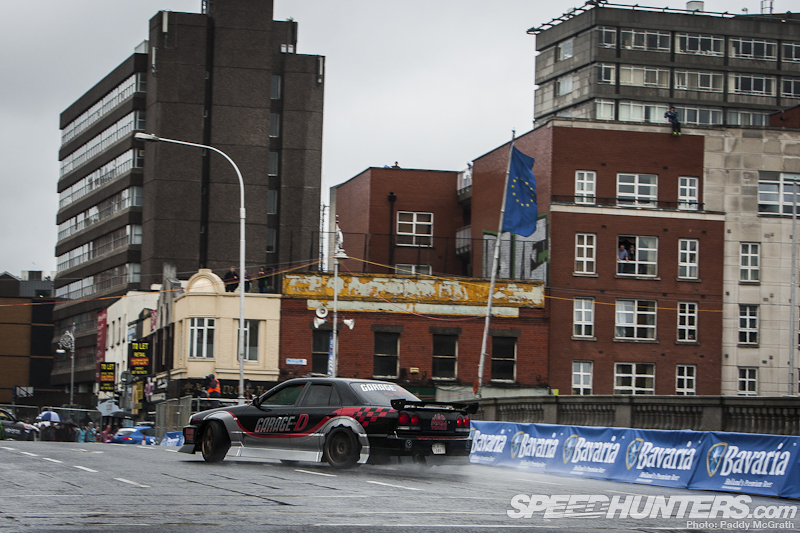 The sight of Julian Smith sliding his Mac Tools ER34 across Butt Bridge (no jokes) was pretty impressive. Anyone spot the guy with the best view in the house?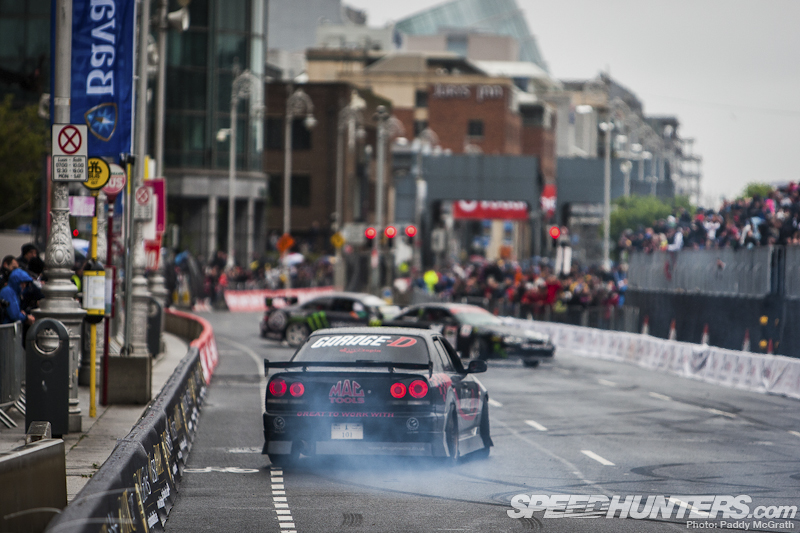 Drifting has a lot of negative connotations within the motorsport community, but the Prodrift & Monster Energy crews did themselves proud last weekend – the paddock was awash with talk of their skills and displays.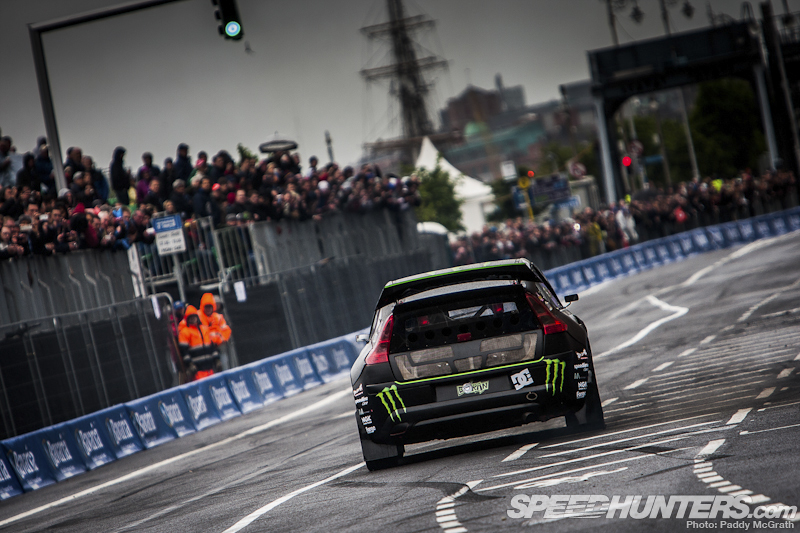 Although Liam Doran himself was occupied in Hungary with the latest round of the European Rallycross Championship, he still ensured that the crowds got to enjoy his rather rapid Citroen C4.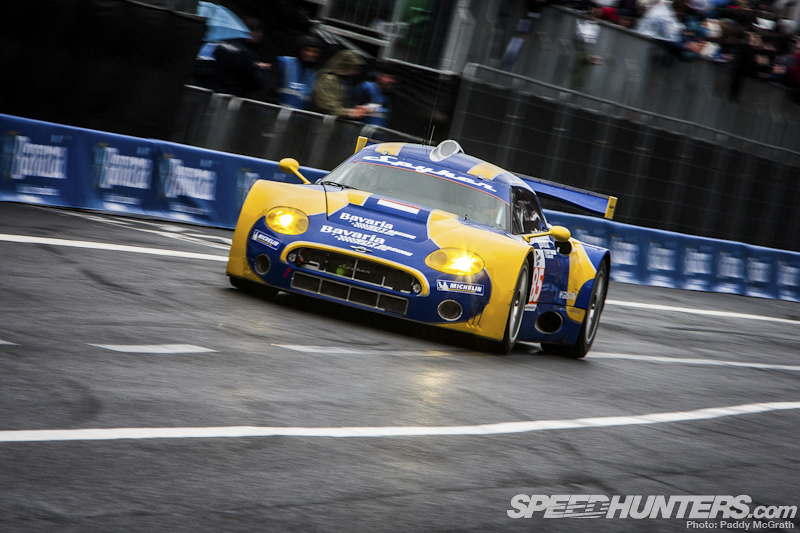 A1GP Champion Adam Carroll got behind the wheel of this ex-Le Mans Spyker.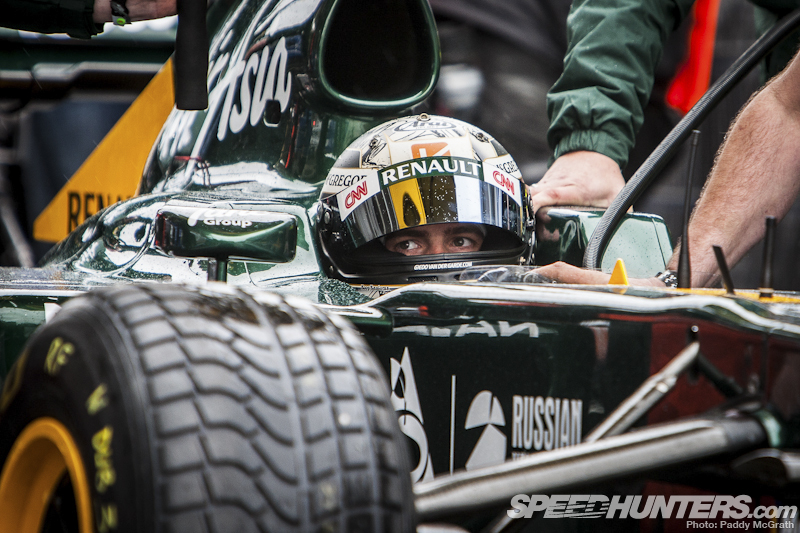 Must not get distracted by Formula One cars,  must not get distracted by Formula One cars,  must not get distracted by Formula One cars …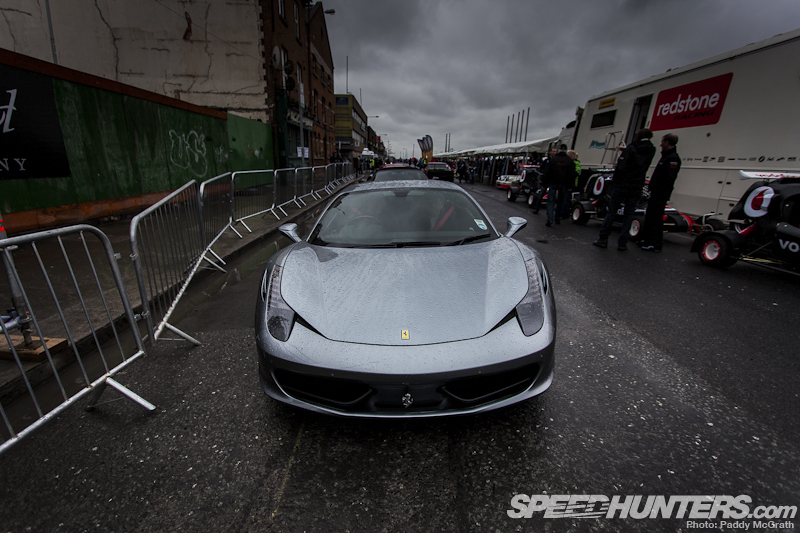 With a full compliment of modern and vintage Ferraris on display, it allowed the public to really scrutinize the changes made over the years.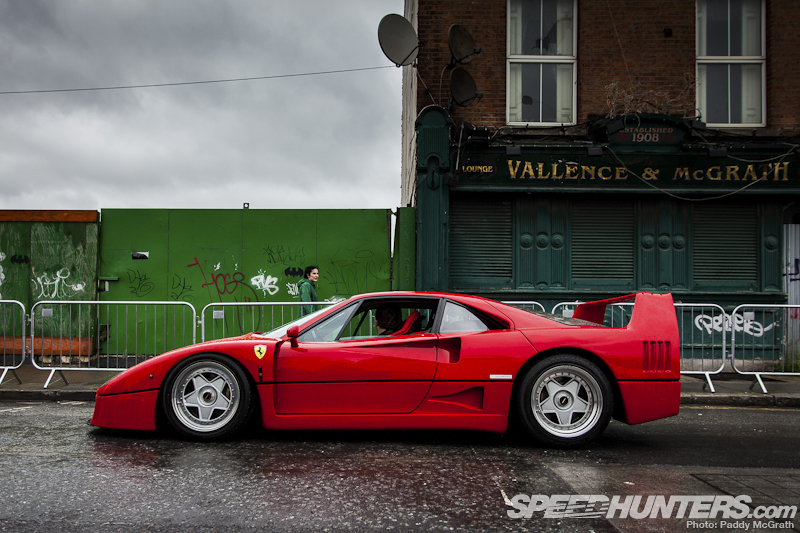 To be honest, I don't think they'll every improve upon the F40. Heading towards 30 years old and it still stole the spotlight, even beside its much younger 458 & 599 GTO brethren.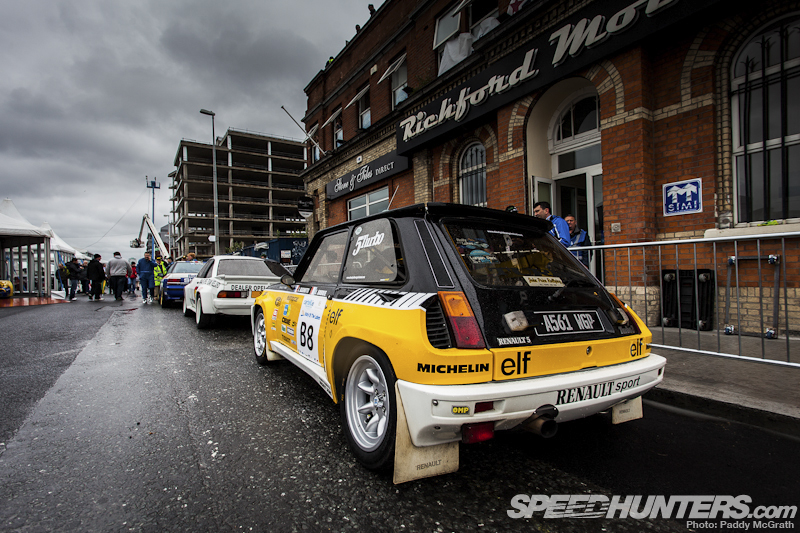 I'll wrap this one up with another shot of the Renault 5, you just can't have enough R5T in your diet these days …
–