Just like Paddy, I've been drooling over YouTube videos for years and I would suspect many of you have as well. That said some weeks ago when I was planning out my trip to Germany I knew I had to do anything in my power to get out to a Berg Rennen so I searched the web, found a date and a location and penciled it into my schedule. The event that happened to coincide with my calendar was the Wolsfeld hill climb, the longest running on the Berg Cup schedule with this year marking the 50th Anniversary.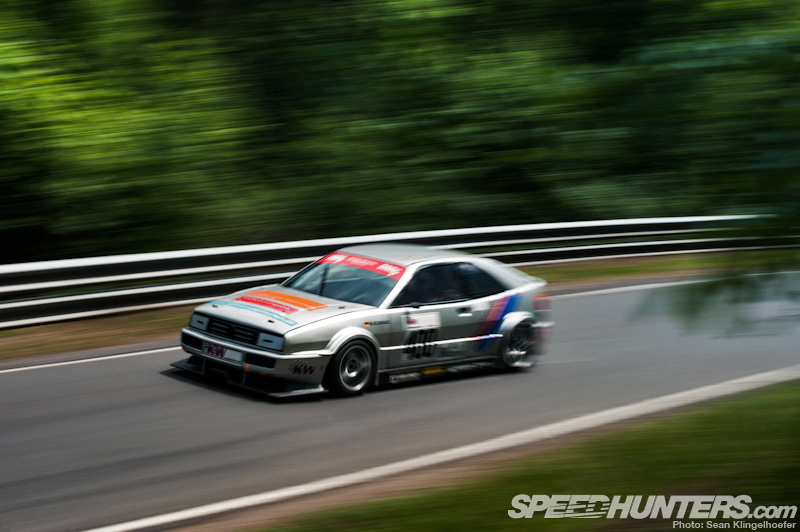 Before heading to the event I tried to gather some information about this stop from people I ran into at the Nürburgring and Hockenheimring. When I mentioned that I would be driving to Wolsfeld for the race I was mostly met with blank expressions. It was clear most Germans had never heard of the town. I realized immediately Wolsfeld was probably a very small village and only hardcore Berg Cup enthusiasts would know about it.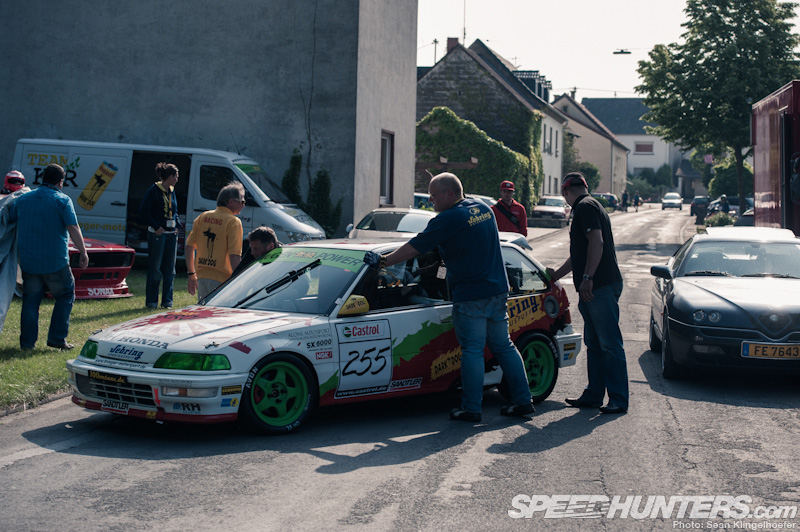 Nevertheless, I punched the coordinates into my rental car's navigation and headed west, 250km to be exact. After several hours of bobbing and weaving on the autobahn and having my i10 nearly blown off the road at 180km/h we finally arrived at a bright yellow signboard that read "Wolsfeld". Next I encountered a few hand made arrows with German writing I couldn't understand and decided to follow them down a narrow street threaded between houses. Rounding a 17th century house would reveal my first glimpse of the cars.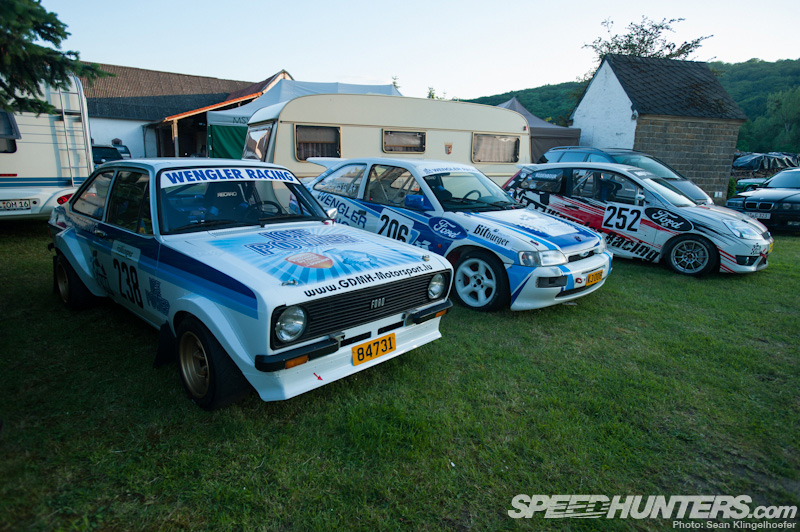 I hastily ghost-rid parked my glorious Hyundai and jumped out to investigate the scene. The makeshift paddock was spread across several areas including local driveways, barns and an open field. It was awesome. I made my way through some of the parked cars to acquire media credentials and after a quick stop I was properly equipped with a badge and corresponding photo vest. I wasted no time getting right back out to explore more of the machines.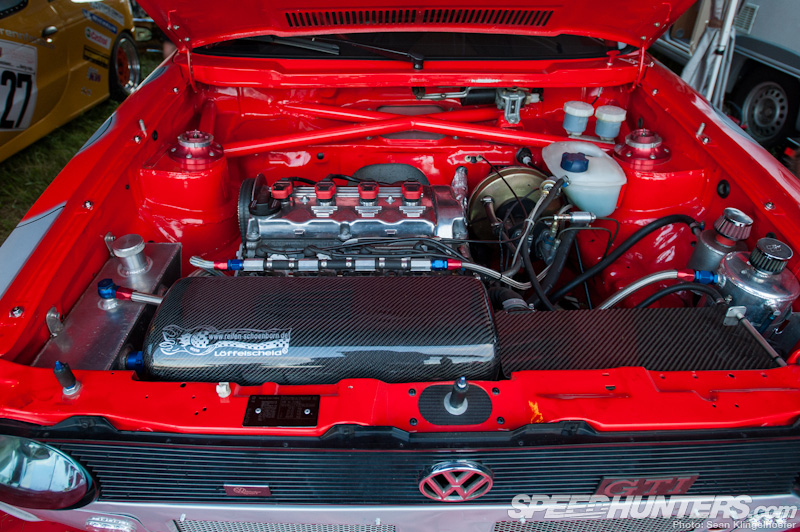 Coming into the event I had a brief idea what to expect from what I had encountered on the web, but I was still pretty surprised by what I found. The range of vehicles was astounding but the camaraderie among the competitors was a familiar throw back to grassroots events in the states, I suppose some things transcend language barriers.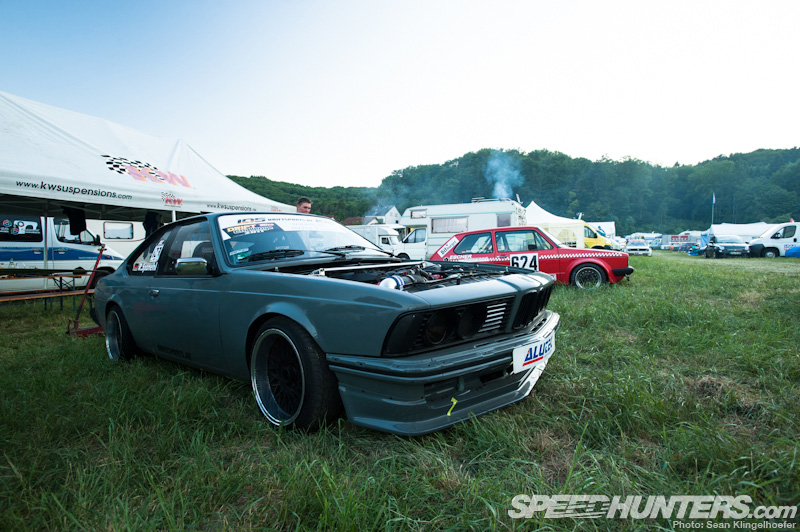 Making my way through the campsite-turned-paddock-area the smell of barbecue was an excellent addition to the awe-inspiring machines all around. Within minutes I shifted from kid in a candy store to a bull in a china shop. For a car enthusiast a Berg Rennen is a huge junk fix. You know you're a Speedhunter when your biggest problem in life is deciding which of a half dozen cars in your immediate vicinity to photograph next.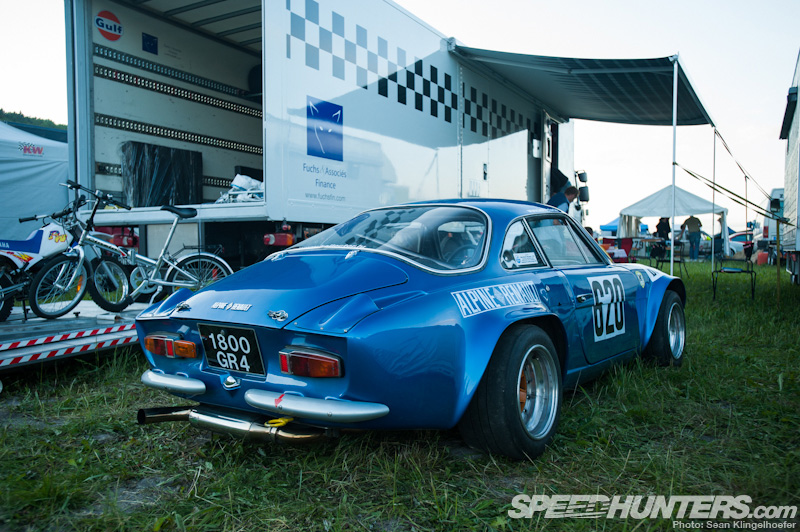 It's almost impossible not to find something interesting, regardless of your automotive tastes. If variety is the spice of life, Wolsfeld was a metaphorical bottle of Sriracha sauce. The diversity alone was enough to turn a sane man ravenous. Some of the cars on site would be unbelievable to see in a collection or auction, let alone ripping up the side of a mountain.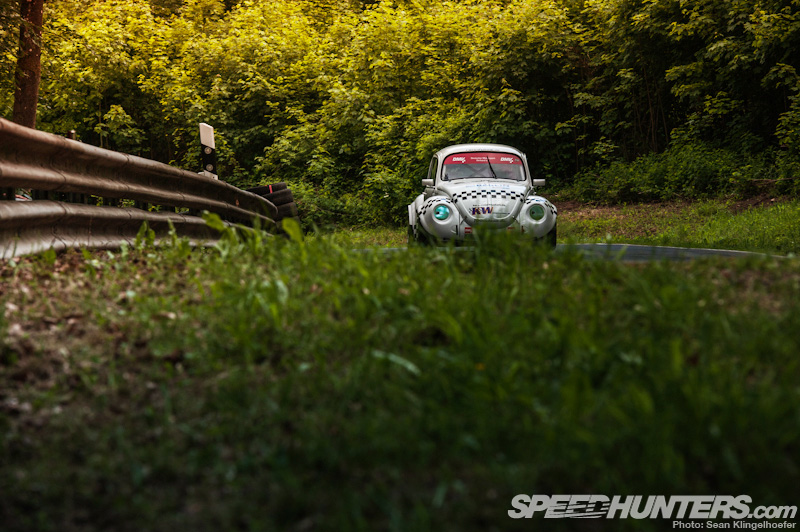 On one end of the spectrum you have German classics like original Beetles, only these ones are tuned to the max…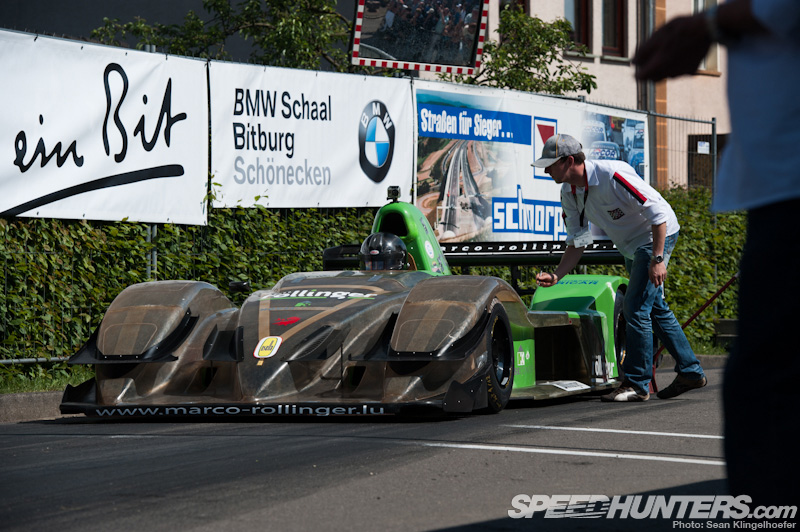 And on the other end you've got modern prototype running gear alongside the likes of decommissioned DTM machines…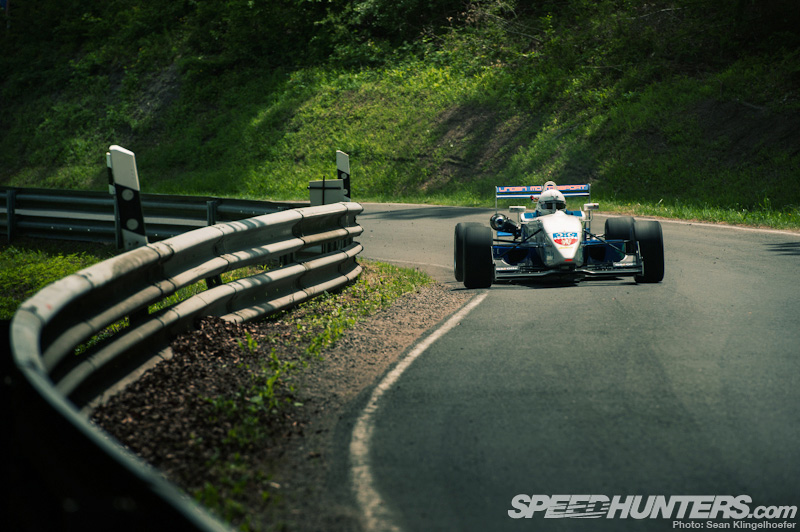 And even the occasional open-wheeler. In fact the class structuring is set up in such a manner that you could arrive at the mountain with virtually any car and compete.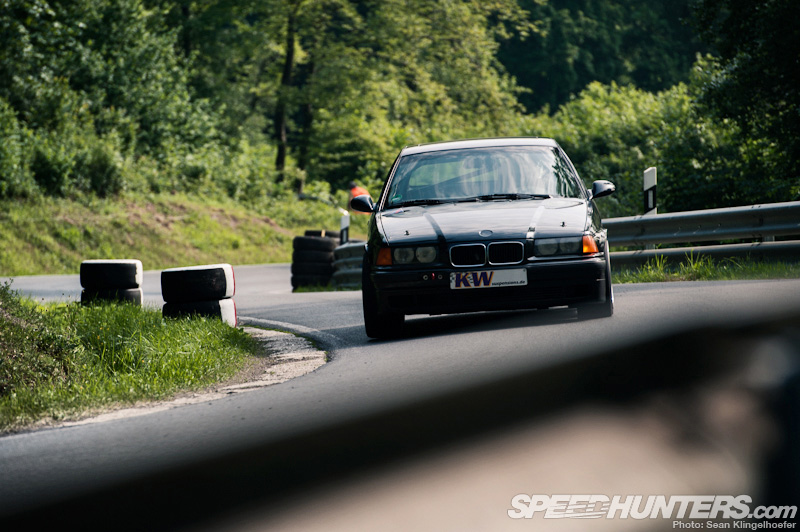 While this format often fails in other genres of motorsport the coolest part about Berg Cup is that people actually do come out, regardless of funding, experience or car, and punish the tarmac. Ironically no car looks out of place here.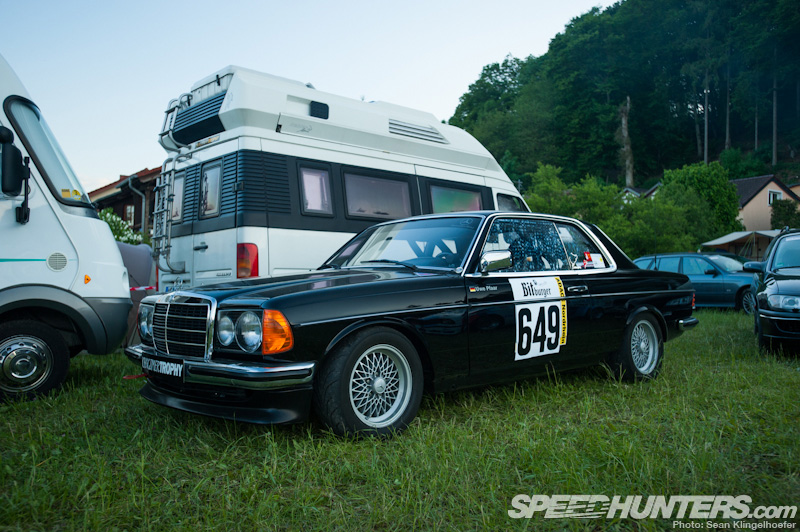 Perhaps it's this lax attitude and general admiration for the sport by its competitors that allows Berg Cup to thrive and experience an increase in participants in a time where most view motorsport as a business rather than a hobby.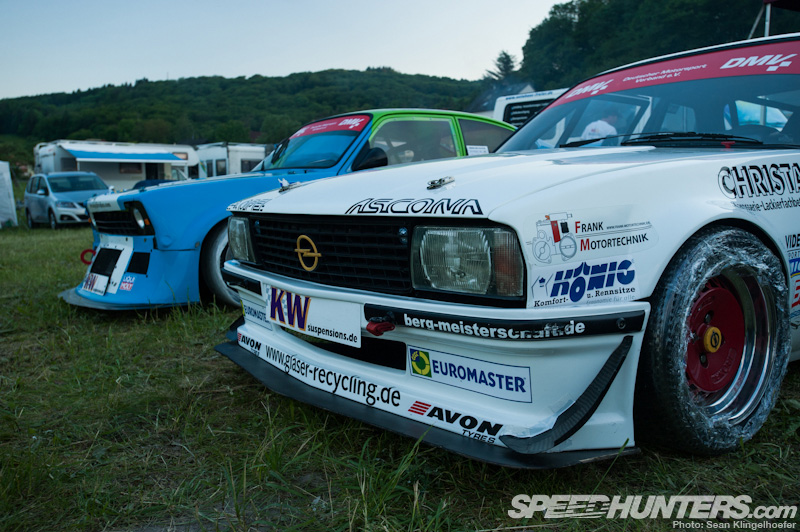 But that's not to say that the Berg fahrers don't take the sport seriously, in fact for many this could be considered anything but a hobby. While the cars might be parked on grass and in many cases operated by a one man pit crew / driver / transporter, the level of commitment here is on par with big dollar motorsport.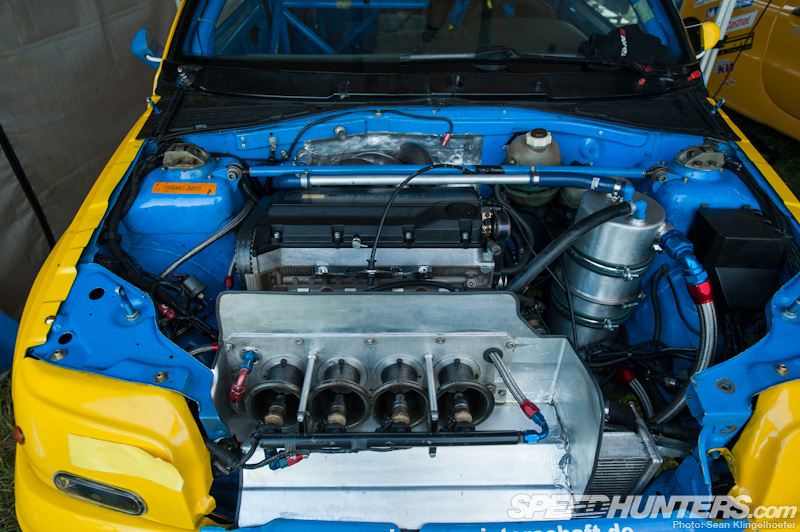 While most of the modifications are one-off and often hand built by the owner in a small garage, that's not to say these cars aren't works of art. It's not uncommon to see some truly jaw dropping work under the hoods of these cars and many famous engine builders have created a reputation on the hill climb circuit. I  don't care what your background is, dual-feed carbon stacked ITBs with a custom heat shroud is top-shelf stuff.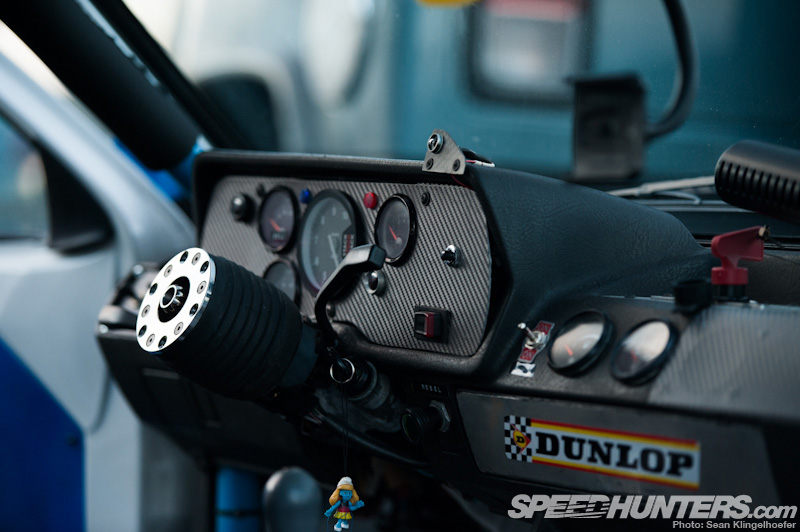 The cabins of the cars are no different, a perfect mixture of DIY simplicity and meticulously calculated execution. They make it seem so effortless, but as we all know building a car, let alone making it run properly at a competitive level, is anything but the sort.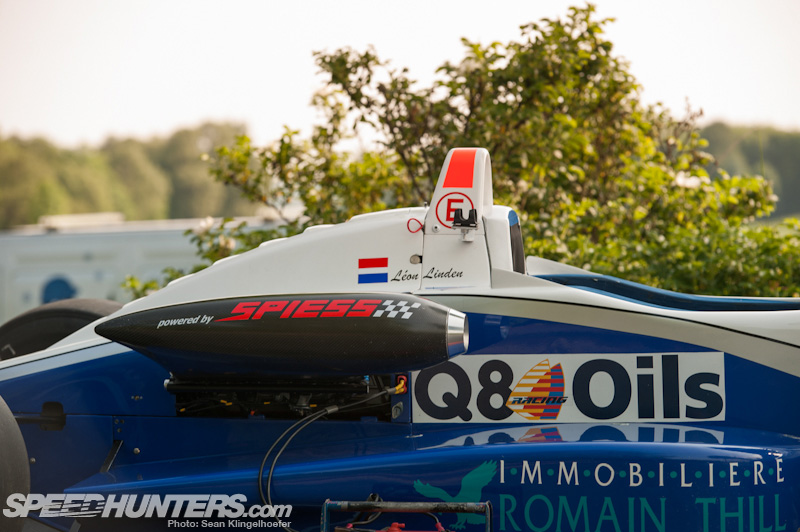 While DIY might be the norm, there are certainly exceptions abound acting as reminders to prove the rule, like current Formula cars that have decided to leave the closed circuit in pursuit of greater thrills on the mountain.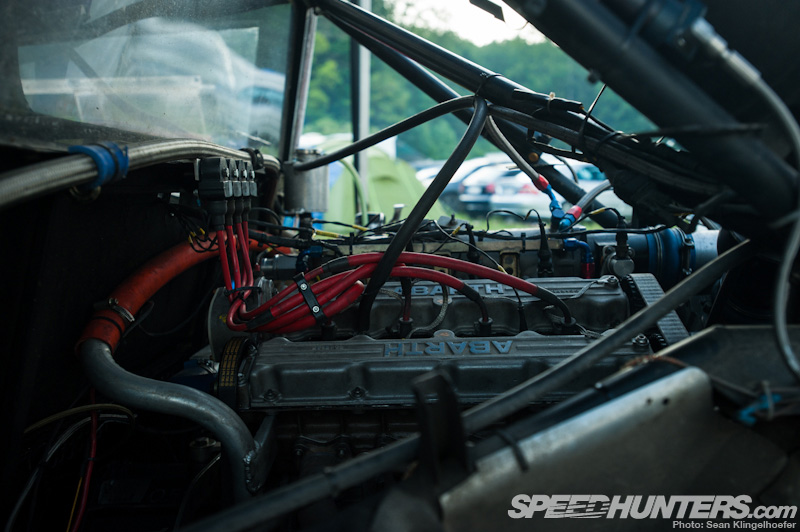 Some of the former factory racers on hand simply had to be seen to be believed. Had I not taken the photos to prove it, I'm sure most would have difficulty comprehending some of the machines that have been reborn from the likes of WRC and DTM to charge the hills.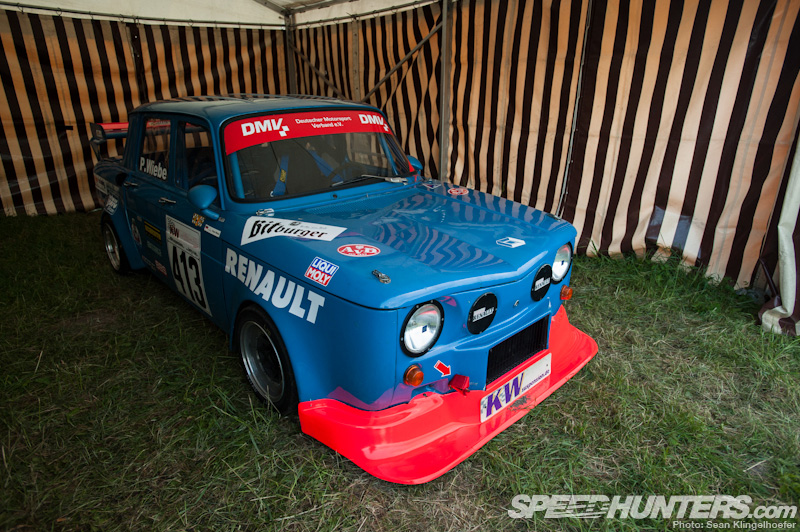 The more of the paddock I saw the more in awe I was. Around every corner was a new treasure waiting to be unearthed. While I like to think I know a thing or two about cars I'd be lying if I didn't come across several cars where I said "holy shit, that's amazing… but what the hell is it?" This Renault R8 Gordini being just one of many WTF moments.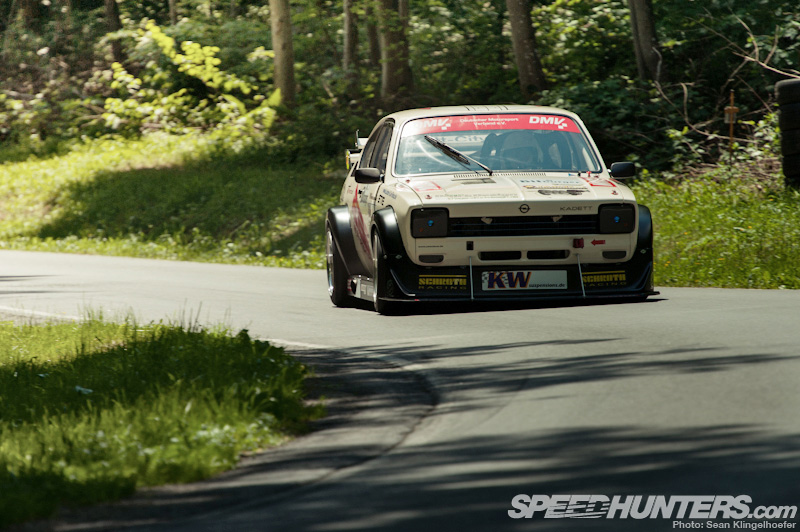 For every interesting oddball there were also the Bergmeister legends that I have come to know so well from videos, like the Opel Kadett C. Seeing some of these machines in person has just made my automotive lust even greater, sometimes it is wise to meet your heroes.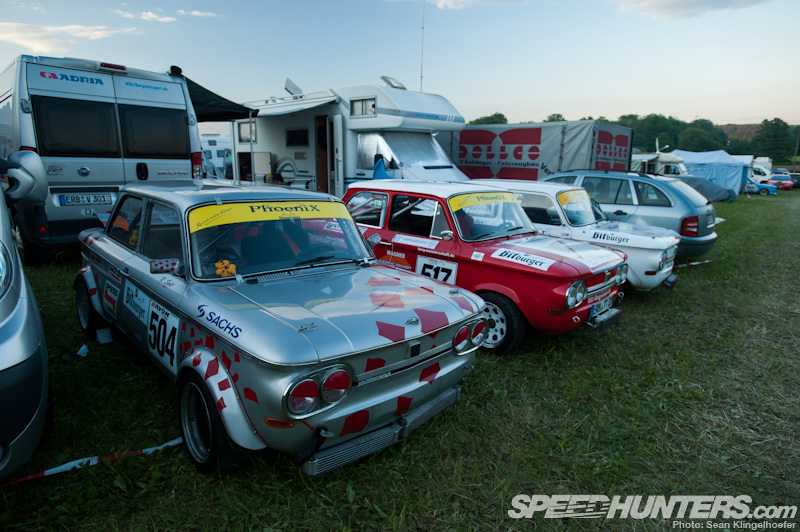 Another German hill climb staple I made the trek to see is the NSU TT, unquestionably the most popular chassis of the Berg Cup.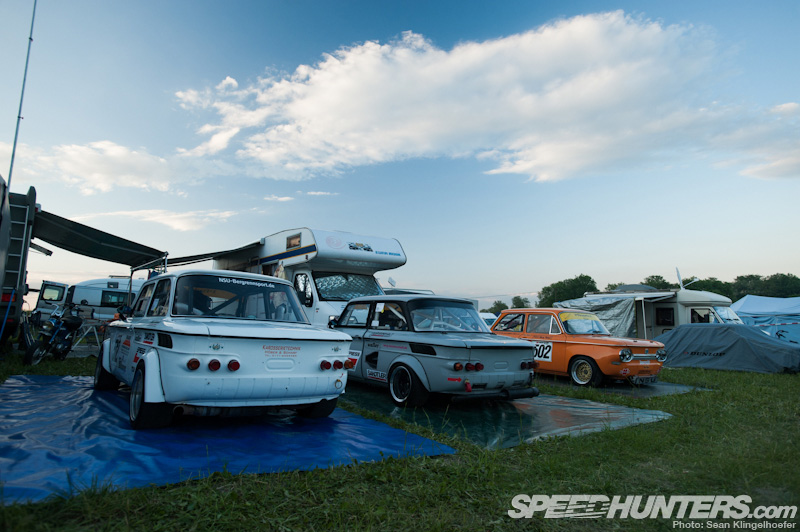 While I didn't specifically count I'd guess there were at least forty of them in attendance.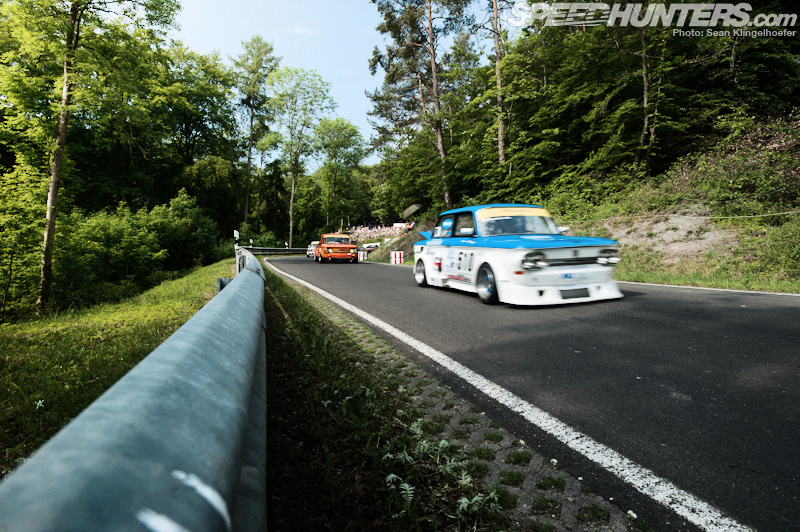 I'm not kidding when I say they virtually make up an entire run group and have a category (Gruppe NSU) contested solely by these cars.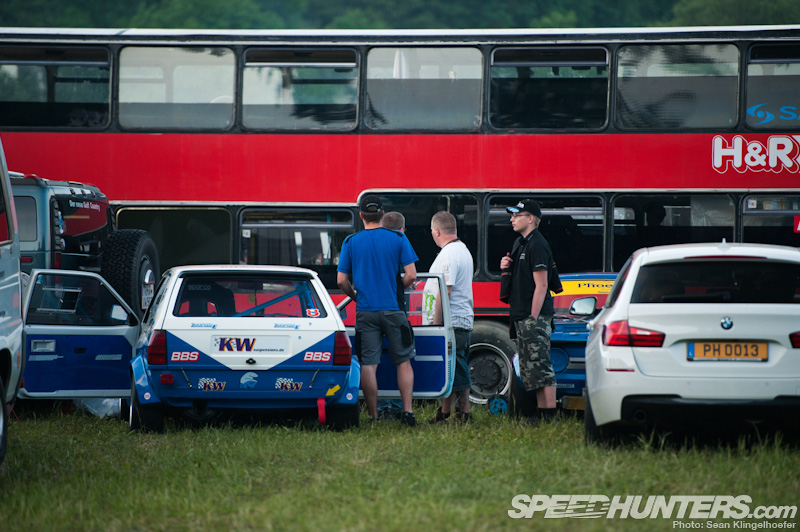 In some cases the cars competing paled in comparison to the vehicle haulers and party busses that accompanied them to the track. When was the last time you saw a double-decker bus in the middle of a field surrounded by race cars in way out in the countryside? Never? Ya, that's what I thought.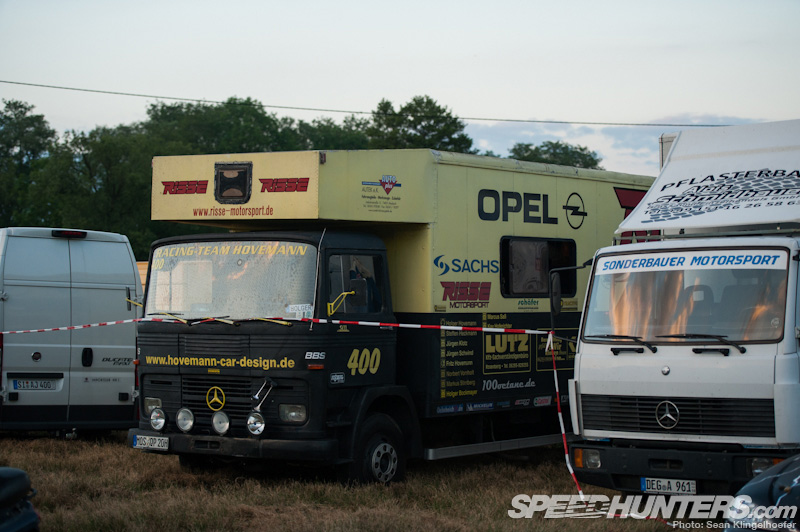 I particularly loved the Risse Motorsport Mercedes hauler which appeared to be era correct for the Kadetts it supports. The authentic patina clicked up the cool a few additional notches.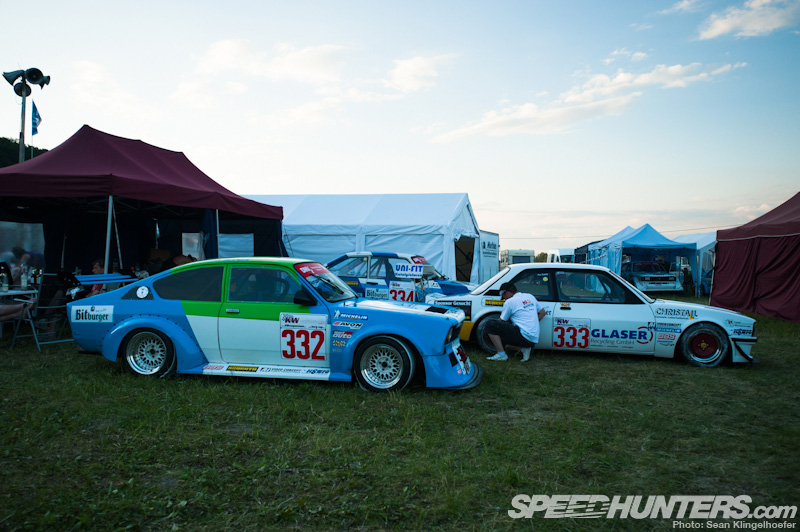 As the sun descended on the treeline I made a final pass through the paddock and made some last observations that would stir around in my head until the competition the following day.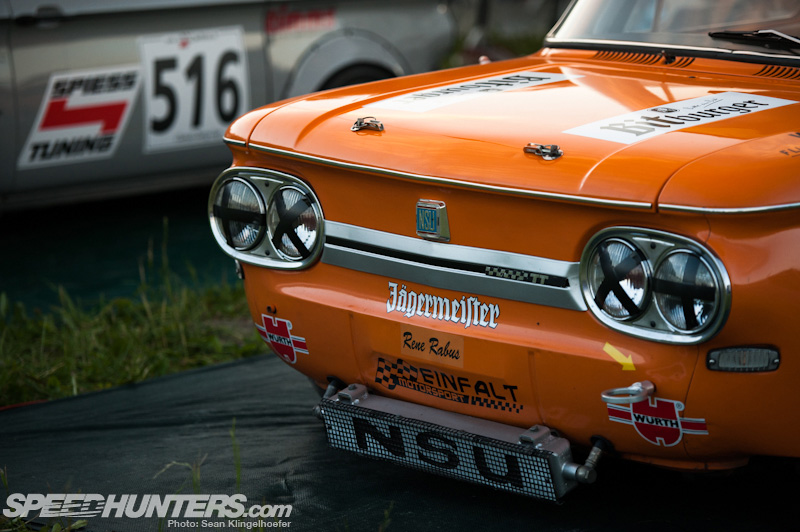 Having attended the Nürburgring 24h just one weekend prior I couldn't help but compare and contrast the two events in my head. On one hand they are markedly different, the grassy campsite alone is a stark contrast to the state of the art expanse of asphalt that is the 'Ring's modern GP paddock. But no matter how obvious the differences, I couldn't help but smile at the glaring similarities. In fact several of the cars scattered around the field were still wearing number plates from the 24h classic.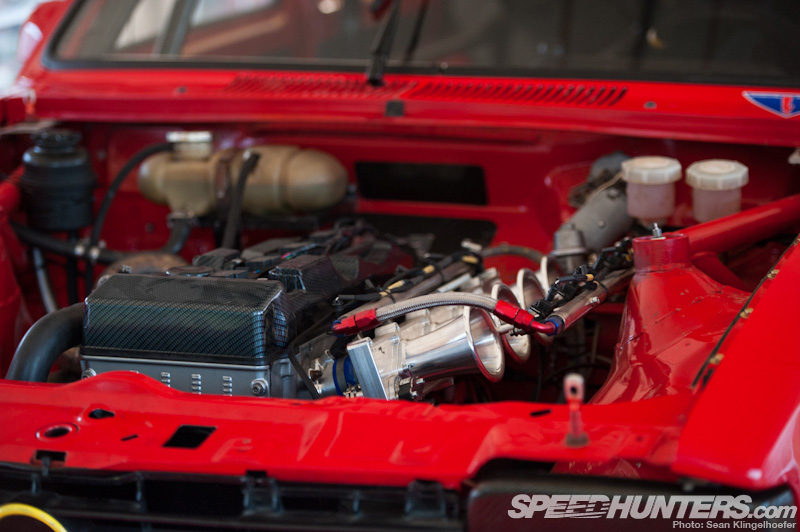 Under every bonnet were essentially the same necessities for internal combustion and all the different flavored accoutrements: carbon, aluminum, titanium, fiberglass, steel, and kevlar.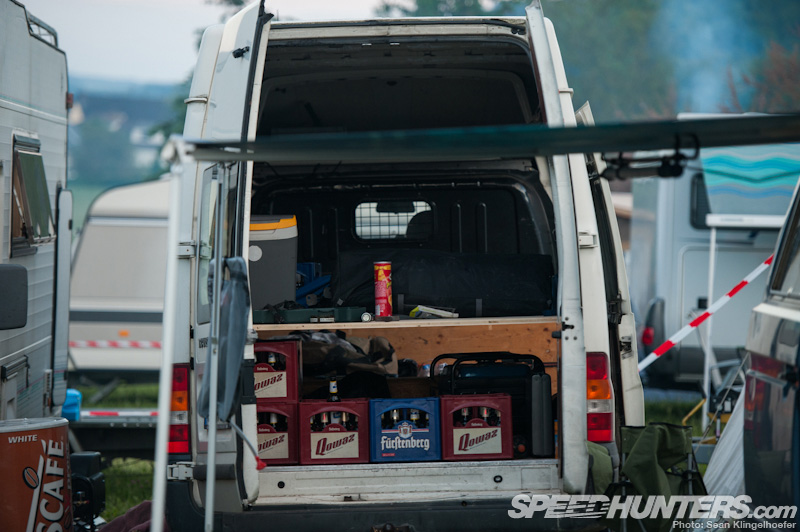 But perhaps even more familiar than the vehicular bliss was the human element ever present at the track. While the name and venue may differ, the weekend's goal is the same – enjoying motorsport. For Germans the ingredients are few and the viewing conditions very easy to come by. All one needs is good beer, good friends and a forrest with a ridiculously dangerous strip of asphalt running through it.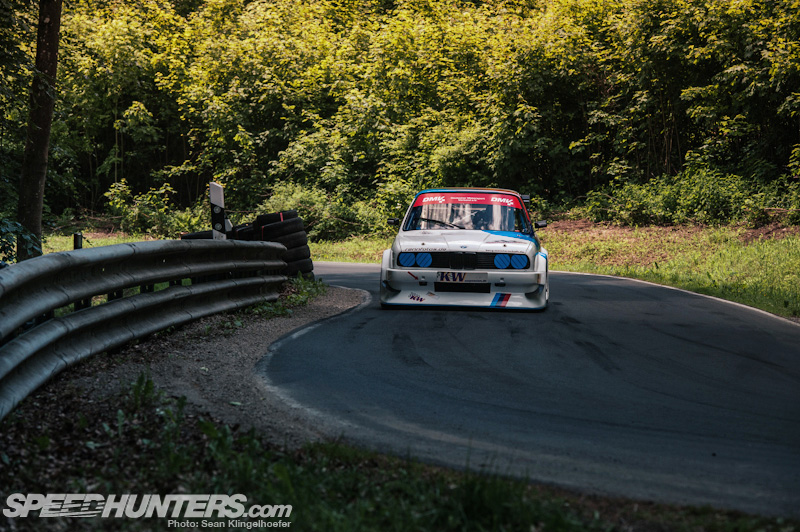 That's when I realized that the hill climb was practically a petit Nürburgring if you will. Things are mostly the same, but frequently smaller. The teams are fewer in numbers, the budgets are lower in funds and the circuit is shorter in distance. But lest I forget to mention the armco is closer, the hills are steeper, the hairpins are sharper and the catch fences are non-existent.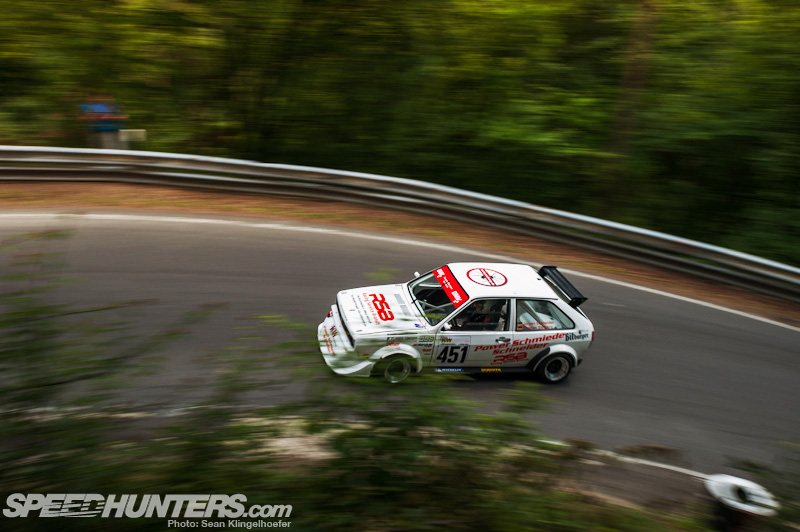 I went to sleep that night wondering if Berg Cup would live up to my expectations. Would it really play out like a baby N24? You'll have to wait until tomorrow to see.
More stories from Sean Klingelhoefer on Speedhunters
More Hill Climb stories on Speedhunters
– Sean