I need to be careful here as his Rodness may be reading, so how can I put this – I definitely have not spent many, many hours on Youtube exploring Berg Cup videos when I should have been working. Definitely not. Honest.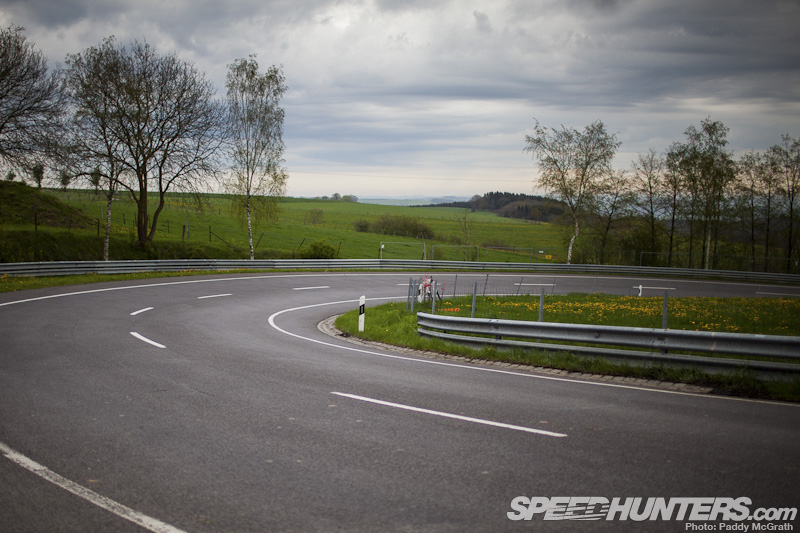 I've always admired the Berg Cup from afar, having been introduced to it at an Autosport show some years back and more recently when visiting KW's factory in Fichtenberg, Germany.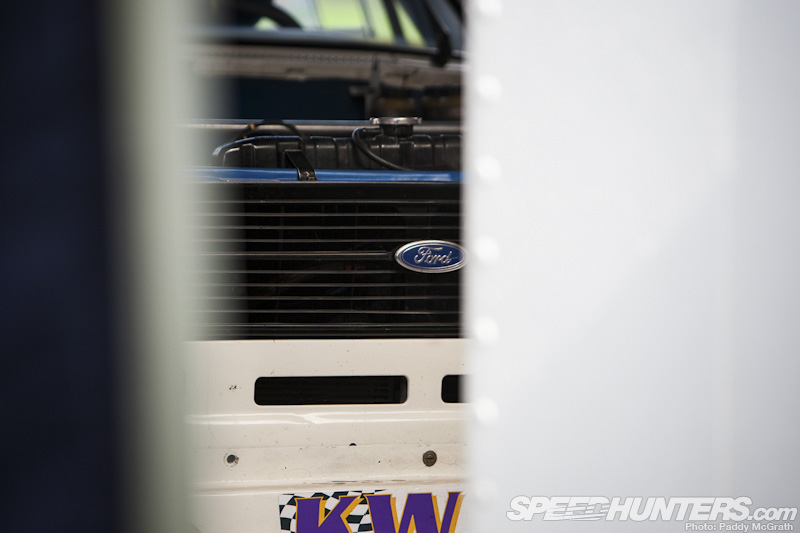 One of the unfortunate things about the series, is the lack of coverage outside of mainland Europe.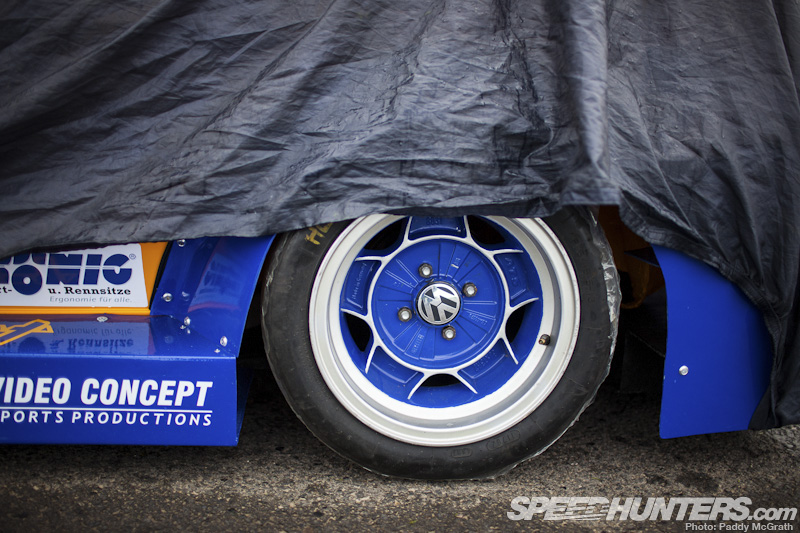 With such a vast variety of cultures and languages crammed onto one continent, this doesn't come as a surprise. Even during my travels over the course of the last few days, one person could speak French and his neighbor German.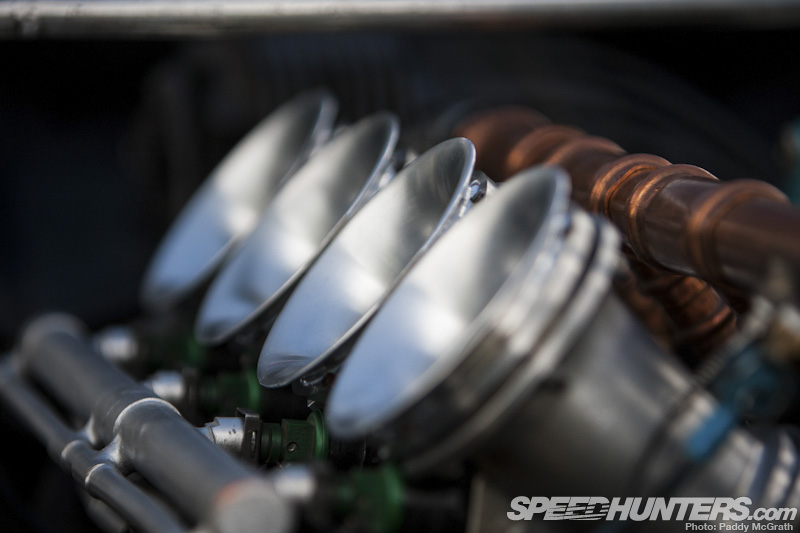 Although the language barrier proved difficult at times, it turns out we all spoke one language in common – that certain dialect of high octane, high speed and high risks.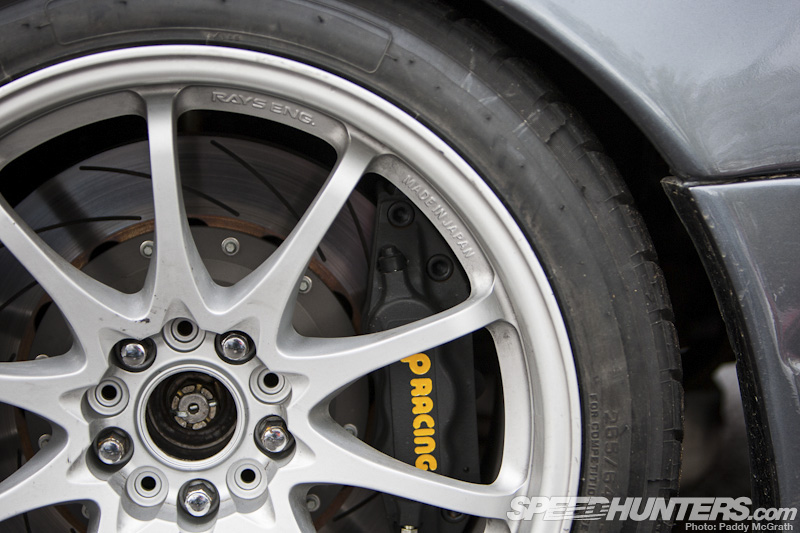 Over 200 cars entered the Eschdorf based European Hill Climb Race – ranging from ex-DTM cars to home built projects, along with a host of single seaters and hill climb specials.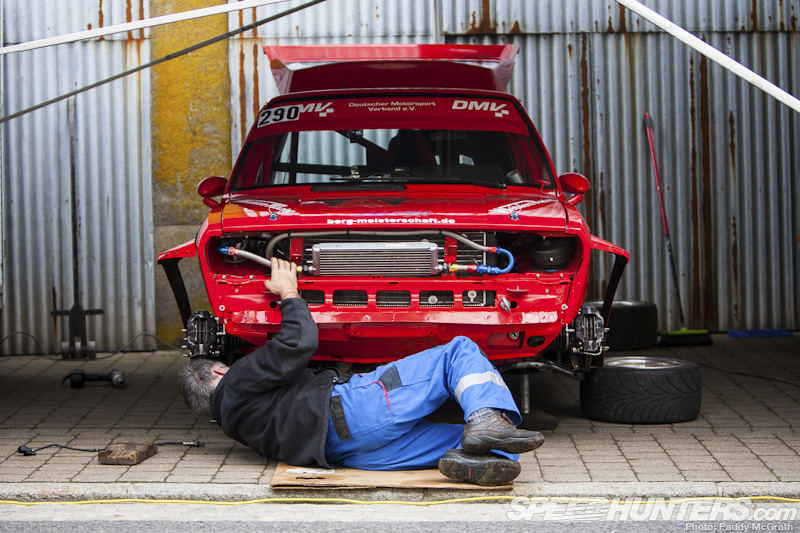 I'm going to try something a little different with our event coverage too.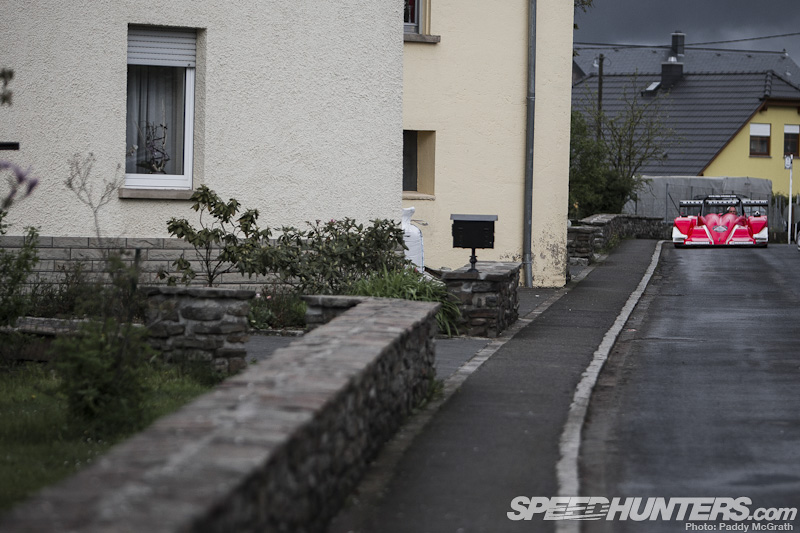 Instead of the usual person X finished Y amount in front of person Z report, I didn't pay too much heed to the final results. In fact, with so many classes running I'm still not sure who even won the event.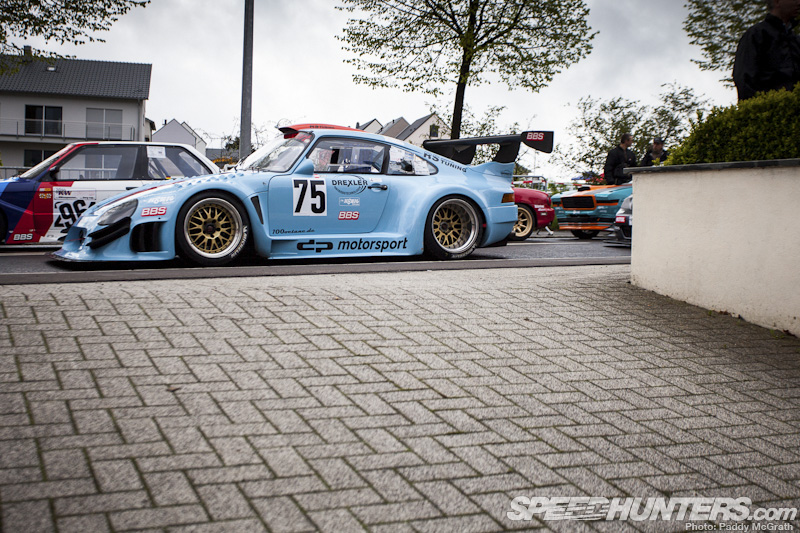 Rather, I'm going to attempt to bring you closer to the cars and to try and convey the atmosphere at the event for you.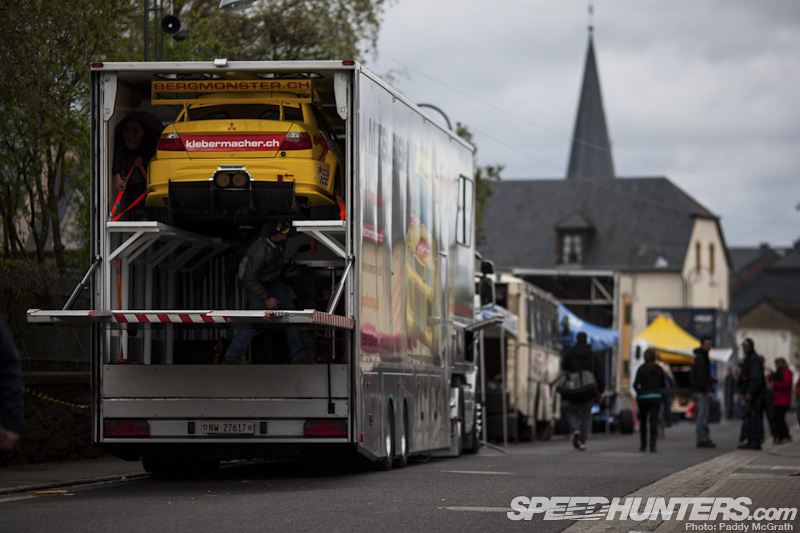 I'm sure you'll agree that there is more to motorsport than split times.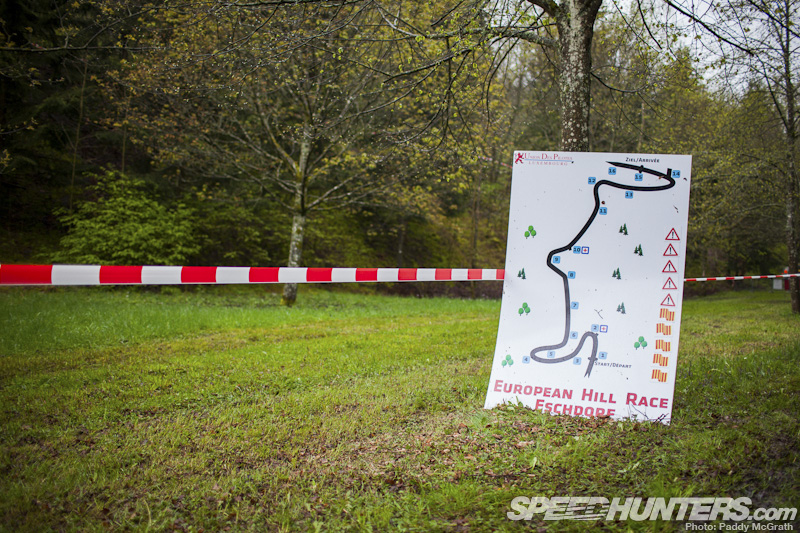 Although the weather didn't play ball this weekend – it rained even when it wasn't raining – the experience of the event more than made up for it.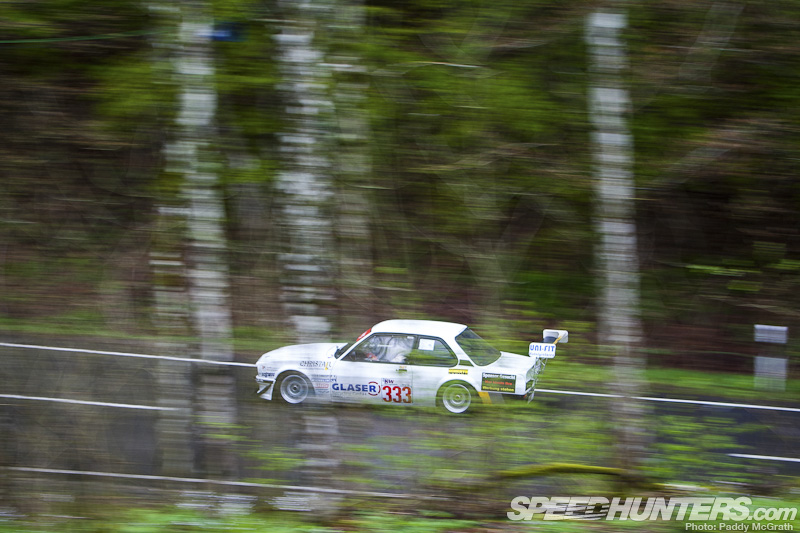 Even sitting here in Luxembourg airport waiting for a flight to Paris, I can still hear the sounds reverberating through the trees in Eschdorf. Sounds that I've never experienced before and such a variety of them too.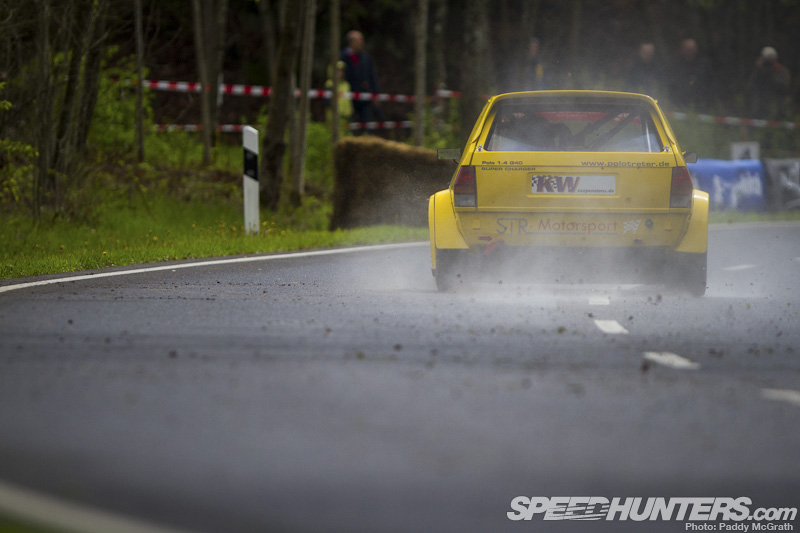 From the bark of an aggressive built four cylinder, to the high pitched wail of a Formula V8 and everything in between.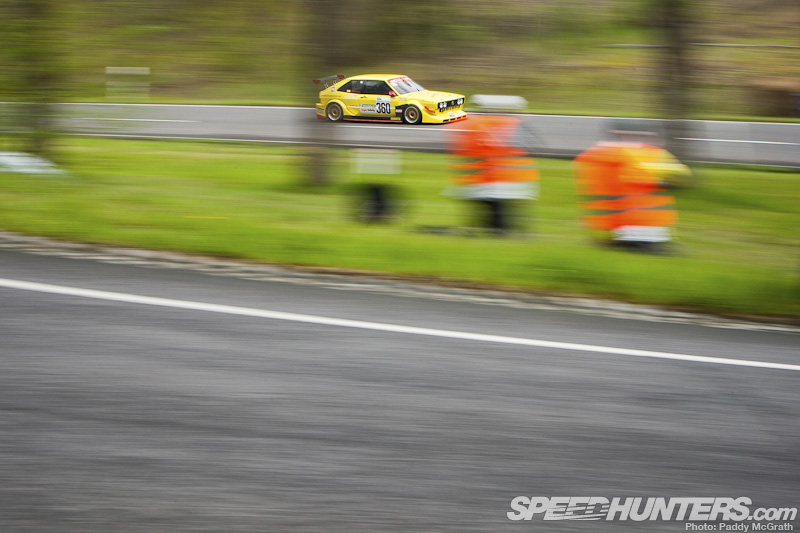 We're hoping to bring you a lot more European hill climb coverage this year too, with Herr Klingelhoefer taking in the next round at Wolsfeld at the end of the month – I can't wait to hear his thoughts on what will surely be quite a culture shock, even for someone as well travelled as Sean.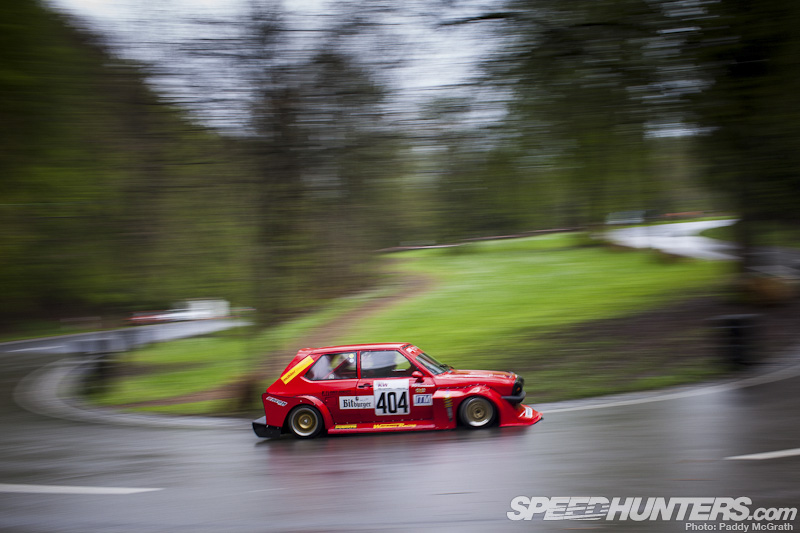 Even more so, I can't wait to read what YOU think of all of this. I'll be reading the comments with interest and also looking for suggestions of what cars you'd like to see more of. Anyways, my flight has just started boarding so I'll be back tomorrow to kick off our event coverage in detail.
–