Hello, fellow Speedhunters!
After months of planning, part one of the Speedhunters Toyota 86-X build ended with me picking up this GT 86 from Toyota Norway.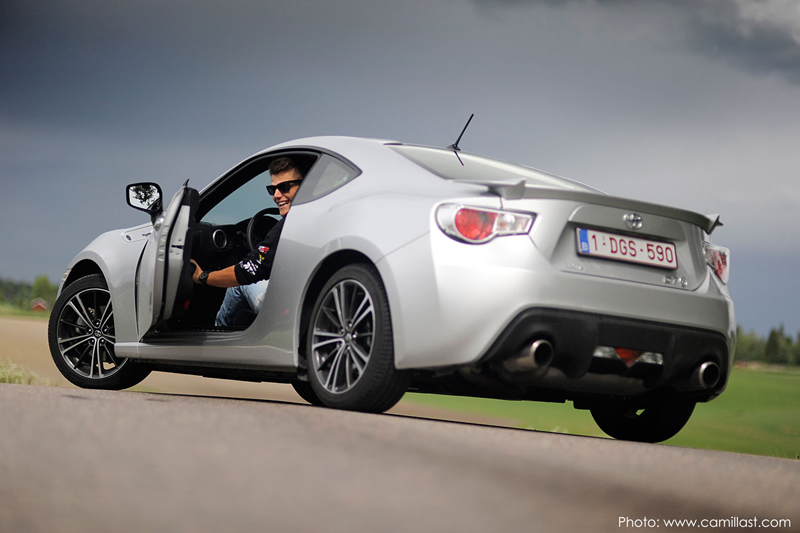 I brought the car straight to our small shop in the outskirts of Ski, Norway and called my friend Espen, who is a Toyota repair specialist.
It took one day before we had the car fully torn down.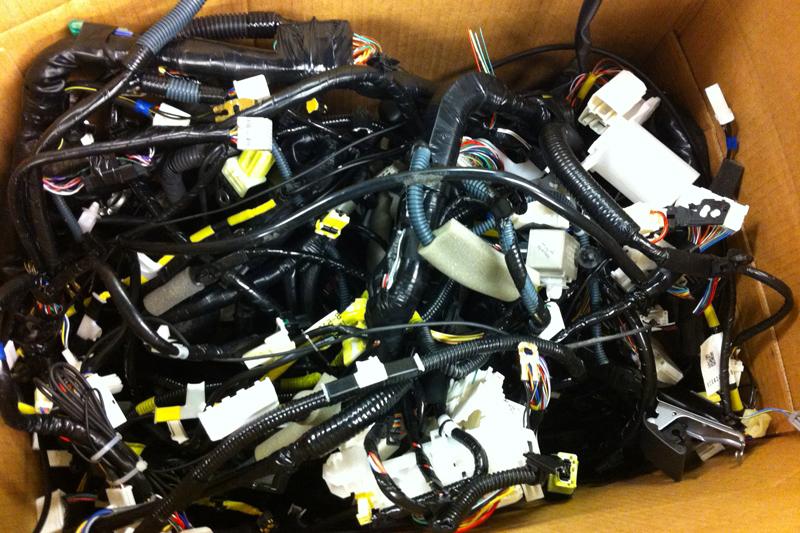 Weighing in at just over 1.200 kgs/2,650 lbs, this truly is a lightweight sports car and when unbolting everything from the bare chassis you can tell how that was accomplished. No nut or bolt is bigger than it needs to be, and everything from super sparse engine ground wires to the lack of window rubber liners indicate that this car was always meant to be super light.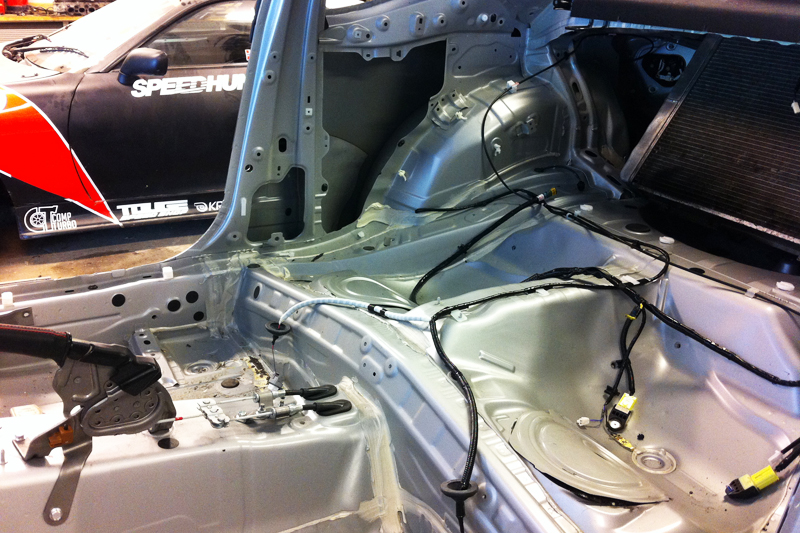 This is very different from the Supra, which was arguably built like a tank. And sometimes, a tank is just what you need! We are preparing this car for battle after all, and some reinforcements will be needed.
So we cued up our special shop playlist, and got to work. Check out this timelapse:
It has been very interesting to read up on all the feedback from you guys after we launched this project, and I sincerely appreciate all of your input. Thanks, guys! Some of your suggestions has been taken into account already.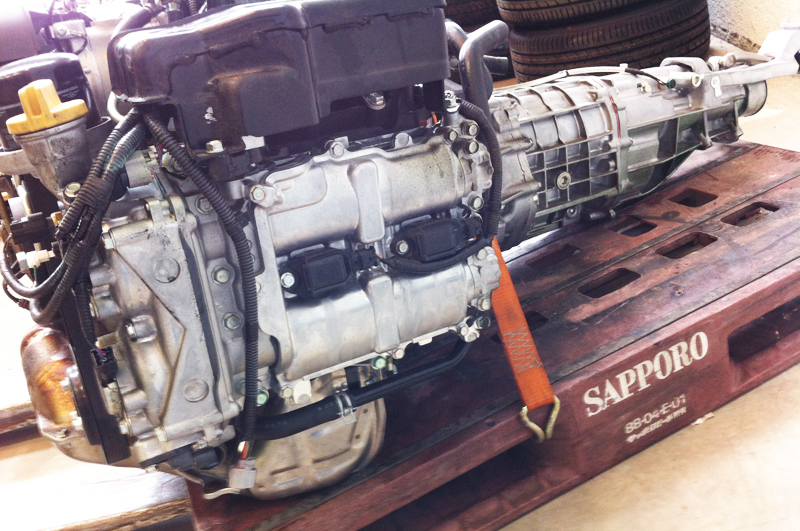 And for those of you that wanted to see the original boxer motor put to good use, don't worry. Eventually someone will do just that. Toyota Norway are putting together some plans for the stock motor out of our car. In the mean time, this Sapporo pallet that once carried a 2JZ-GTE engine from Japan to Norway has the 4U-GSE (or FA20, if you will) strapped onto it.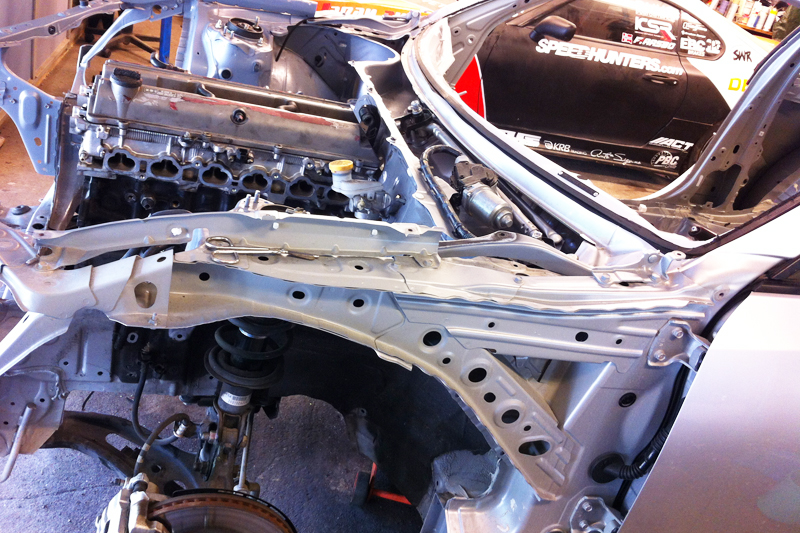 After lifting out the stock motor, we pulled a dummy 2JZ block out of the barn.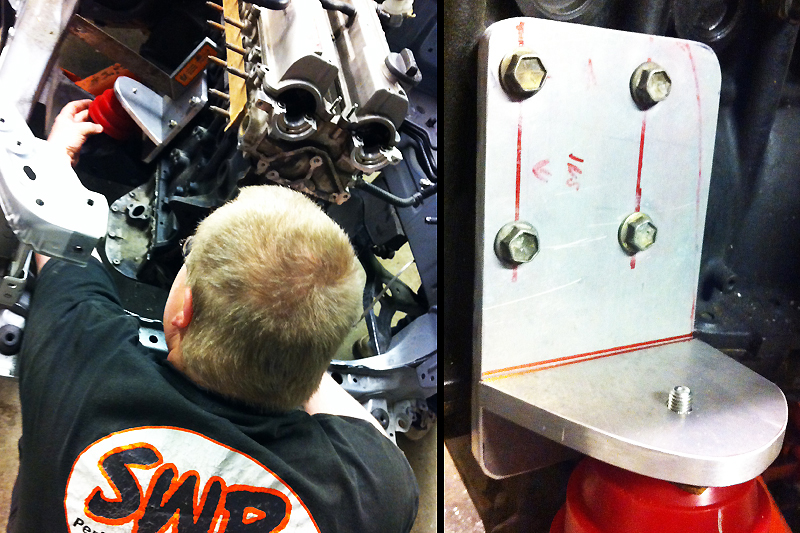 Next, Bjørn Deildok from Skunkworks Racing fabbed up some aluminum motor mount brackets. He is currently TIG welding some upper and lower triangular braces to make these absolutely bullet proof. We want the rubber to give in before the metal!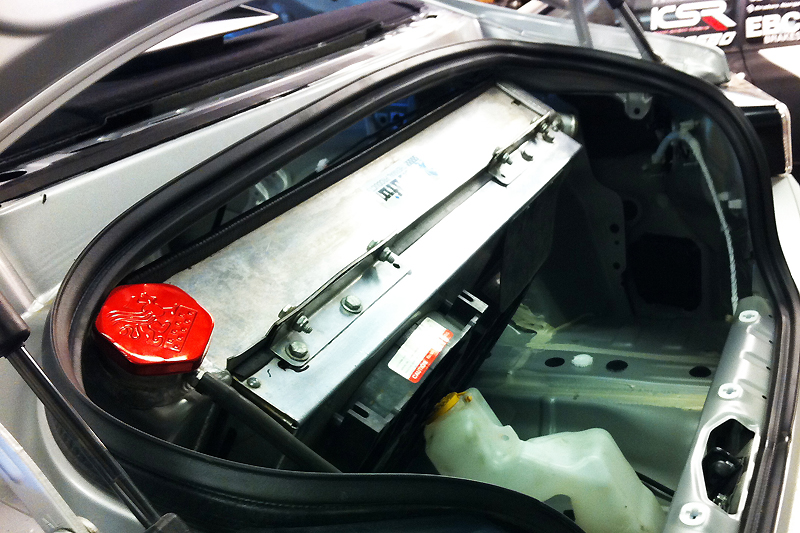 Running a rear mount radiator was always on the list, although I am not sure if it is always an advantage. In drifting, it can be argued that the changed weight distribution characteristics of a rear mount radiator forces you to calm down your transitions. The theory is that with more rear weight bias, the more "sledgehammer" handling you get, meaning that once the car starts rotating it gets harder to stop it from spinning out.
I am eager to see if the weight distribution this dictates will work for us.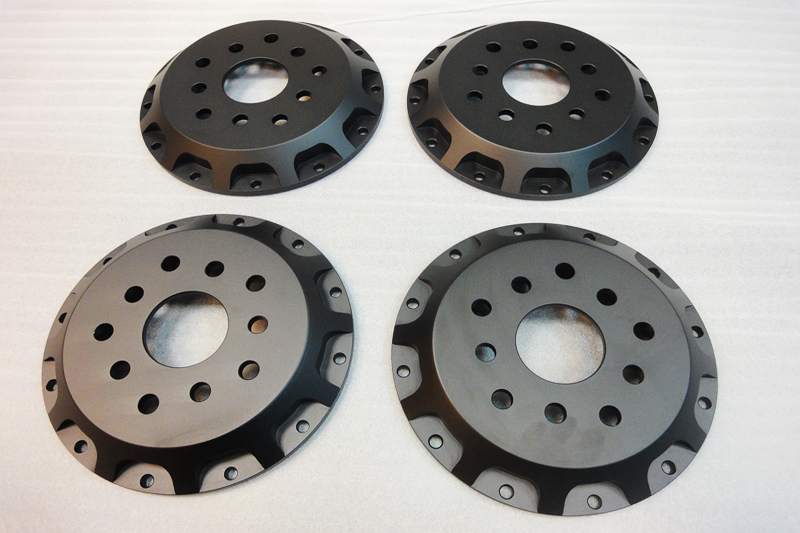 WP Pro Brakes are putting together our six caliper brake kit. They drilled the rotors in both the standard 5×100 as well as the 5×114.3 PCD to give us more freedom with hubs and wheels.
I am sure every single one of you that are or have been involved in a car build agree hat it can be quite a puzzle to source everything, but dealing with companies and people that realize what you are trying to do helps a lot!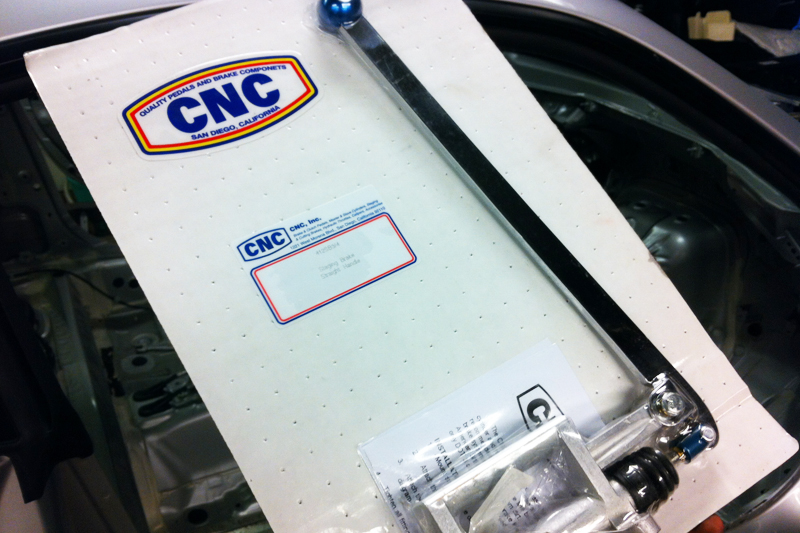 I also believe in having options. Right now, I have a couple different hydraulic handbrake setups so we can see which one fits best with our transmission tunnel. One of our options is the CNC reverse mount handbrake. It comes in a super cool wrapping, like everything from San Diego.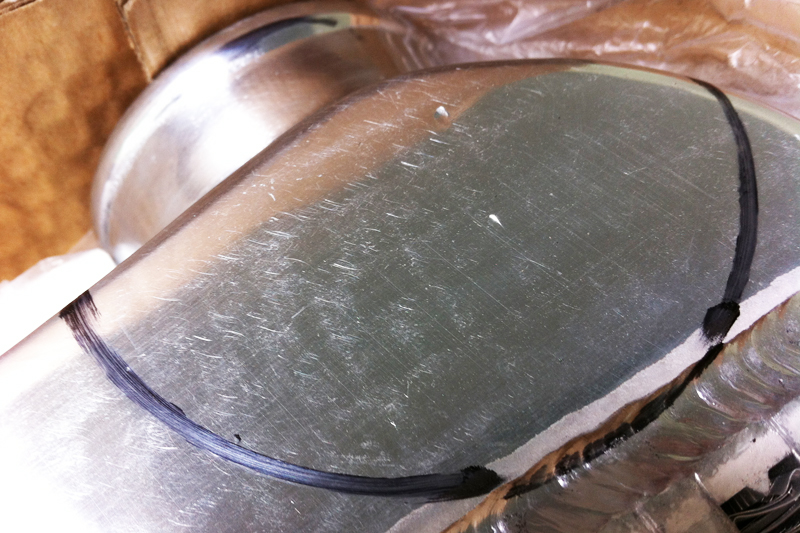 From now on, it will be a few tense weeks of parts acquisition, fabrication and assembly. Once everything fits and works, we will prep and paint the body, before it's all scheduled to come together just in time for Gatebil on the weekend of July 13th-15th.
It's a tight schedule. But what could possibly go wrong? Oh boy…
Our third update is due next Friday. Till then – take care and have a nice weekend!
– Fredric
http://www.facebook.com/OfficialFredricAasbo
The Speedhunters Toyota 86-X project is made possible thanks to the support from our partners: