Four years ago, I was working 9 to 5 as a graphic designer. I had always wondered what it was like to chase my dream, and one day I found myself putting everything else behind and putting the little that I had left into this disease called drifting. In hindsight, it has allowed me to garner some incredible memories with some of my best friends. It's been a rollercoaster ride, as I have had to learn new skills and fill quite a few new roles.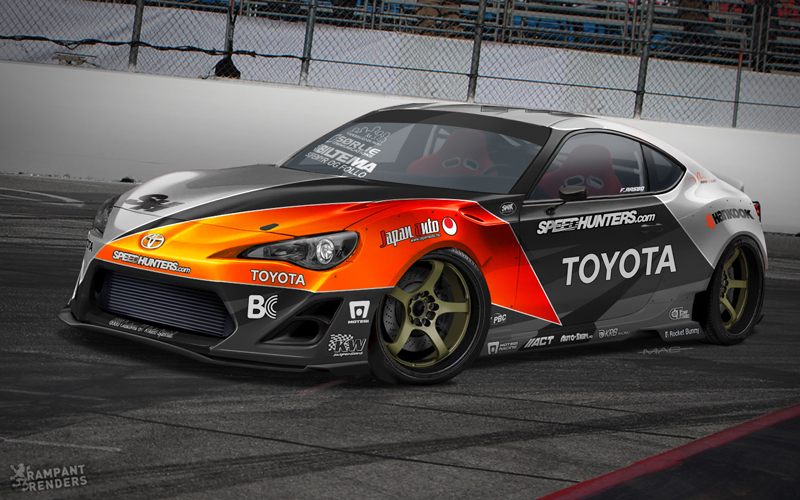 Today, I am proud to say that one of these roles is to manage the Speedhunters Toyota 86-X project.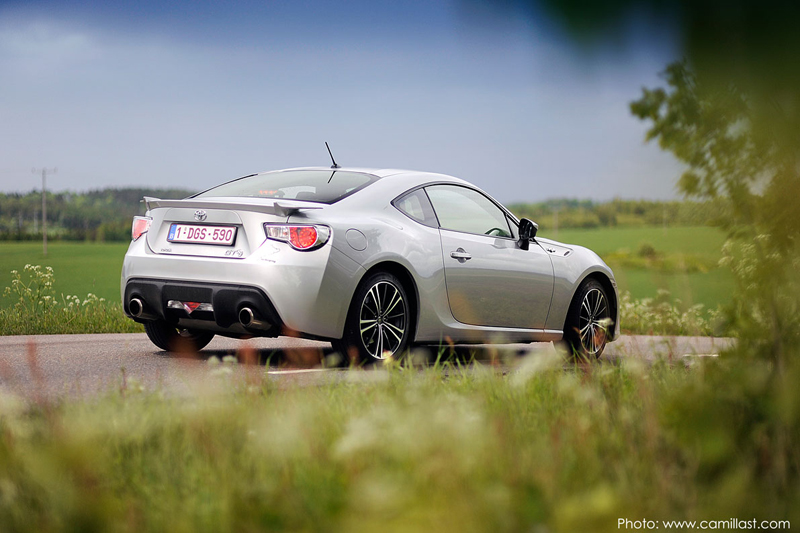 This particular car is the first new 86 to arrive in Norway, and it came here less than a week ago. It was driven as a press car from Barcelona to the Nürburgring, before coming all the way up to the Toyota Norway headquarters in Drammen, Norway.
The Autofil Magazine journalists that drove the car gave it top verdicts. I am not surprised – if I was still working my proper job as a graphics designer, this is the kind of car I would want to drive too.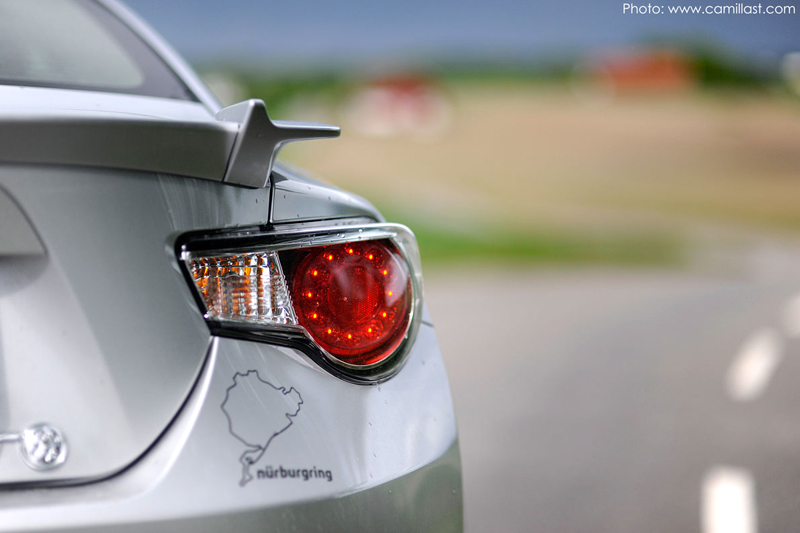 When I got my license and started driving, I was a BMW guy, and my first drift car was an E30 with a straight six E36 M3 engine. I loved that car. It was a light and real basic racer.
But cars like that had already been a dying breed for many years. At some point, car manufacturers just stopped making basic driver's cars!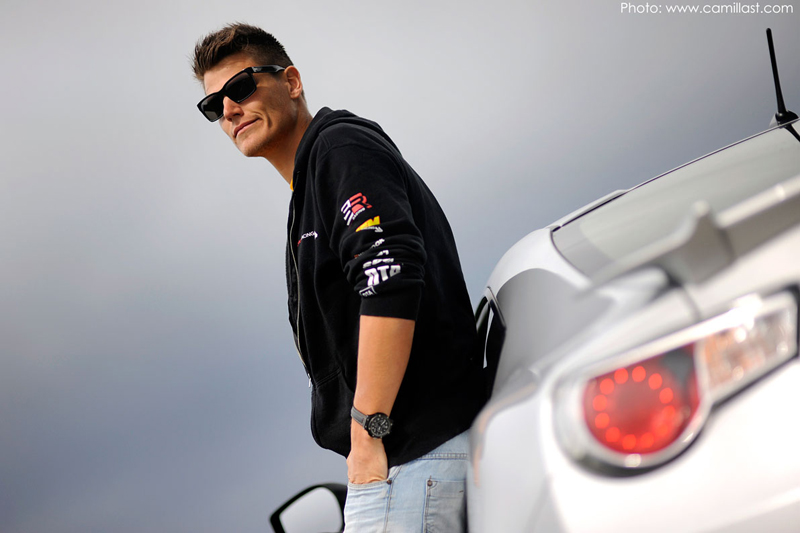 It had all turned into luxury barges that was crammed full of crocodile leather and increasing amount of driving aids and features.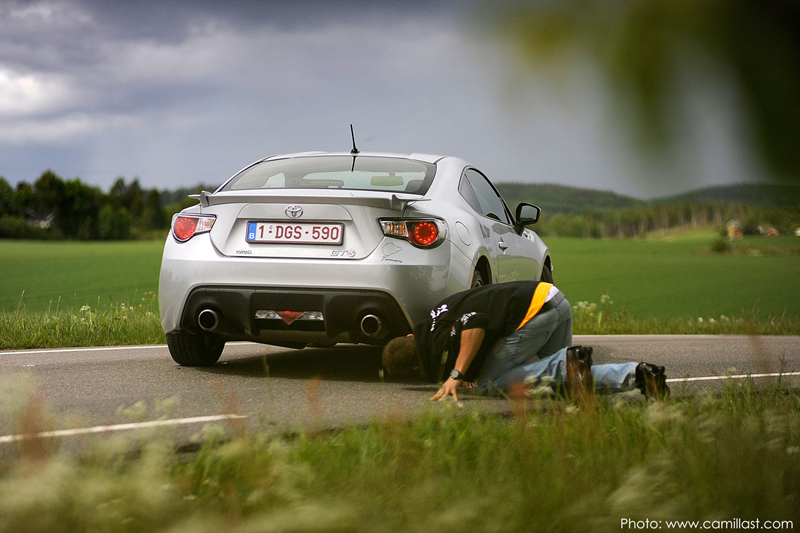 So when the first reviews of the GT86/FRS came out, one of my closest friends sent me a link to an analysis of the new Toyota sports car. The article basically stated that the 86/FRS is the new E30: It's a true drivers car, built very light and with decent power, and sold at an affordable price.
I totally agree with that statement. And after having driven the car a couple of times now, I really think this car is God's gift to the future club racers.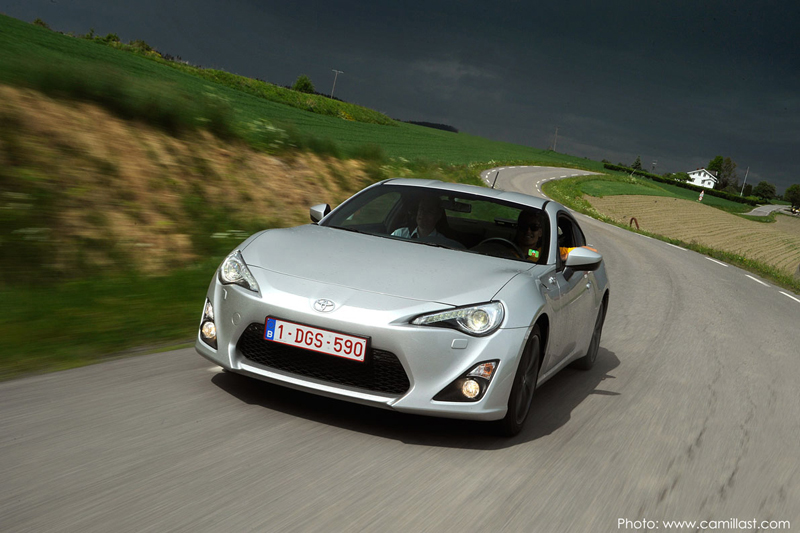 You could think that it's given that I would hype this car, but it's actually saimpler than that: It's just very easy to be a Toyota ambassador when you're working with a car as fun as the new Hachiroku.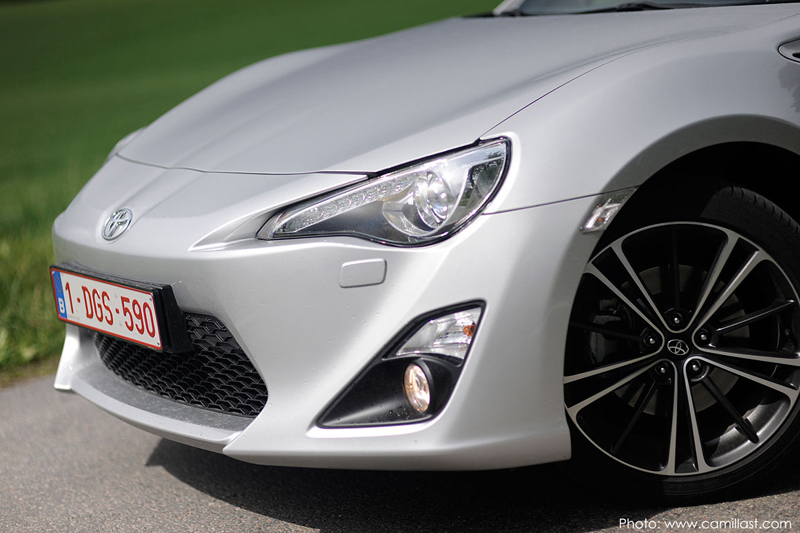 And now, we will take on the project of turning this little buddy into a purpose built drift machine. After having worked to make this project happen for two and a half years, the last six months have been filled with proposals, planning, emails and talks. I have REALLY been looking forward to the day where we would actually receive the base car.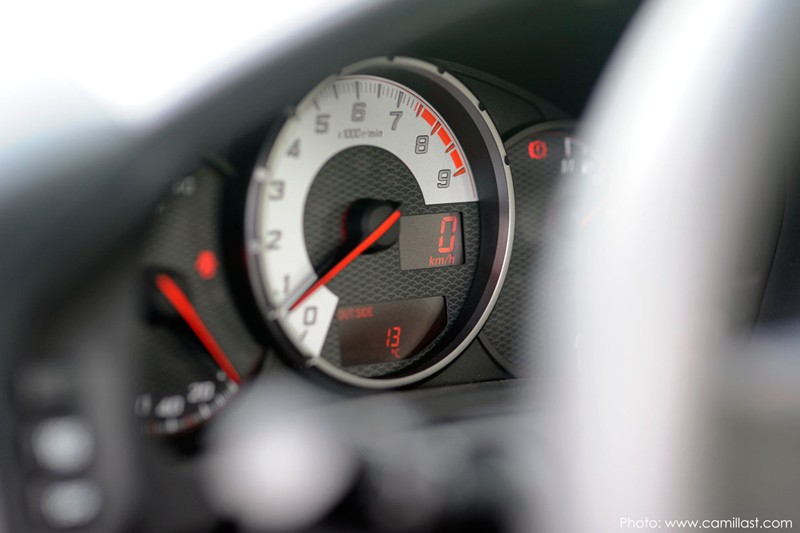 So, the same day that I flew back home to Norway from Formula Drift Palm Beach, I brought photographer Camilla and editor Rune of the Gatebil Magazine along to meet Toyota Norway PR Manager Espen Olsen for a quick photo session. This was when the keys to a certain car would be handed over.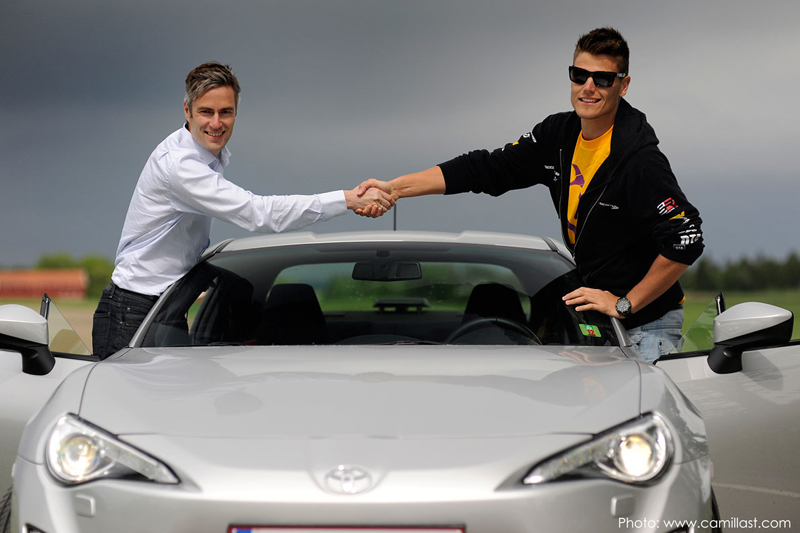 Although this has been a work in progress for months now, today marks the day where the stopwatch starts ticking. We have just over a month before the car has to be race ready for three days of straight carnage at Gatebil Rudskogen. Several of my friends, partners and sponsors are helping out in different ways, and together we make up the team that will transform this car into our 2JZ powered weapon of choice.
For instance, students from our local automotive high school Ås Videregående Skole will help prepare and paint the finished car. This is the cheer they give you when you feed them ice cream. It's so inspiring working with these guys!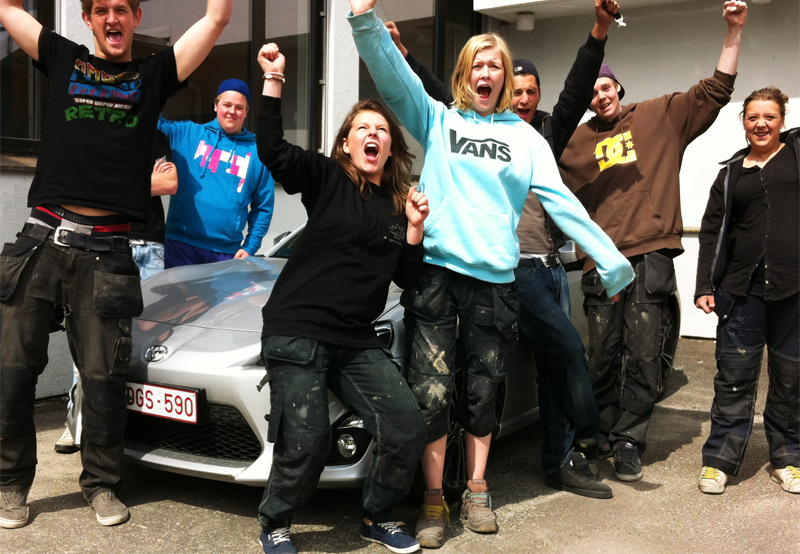 But I also consider all of you Speedhunters readers part of the team as well. You have a tremendous amount of knowledge and plenty of view points that we would definitely like to hear about, so please feel free to chime in as we move forward with the project.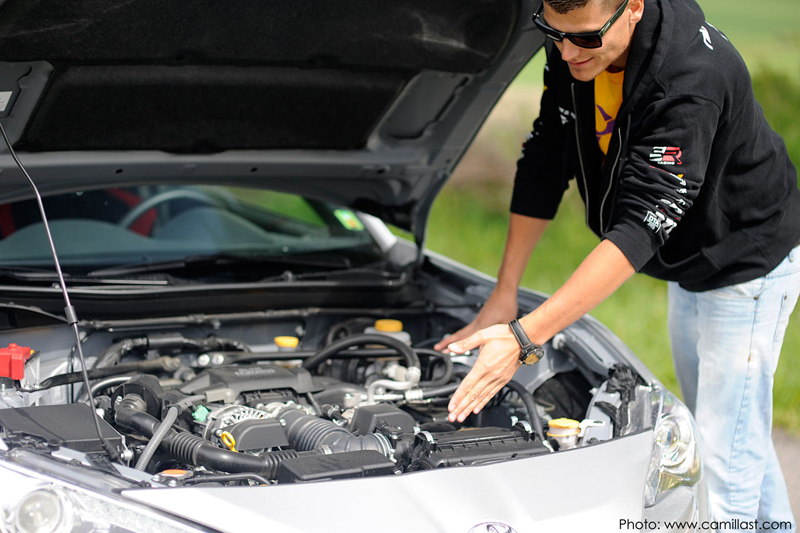 We want your opinions on everything from color choices, via the technical aspects of the build, and all the way to what you think of how it is being put to use. What do you want to see us do with the car?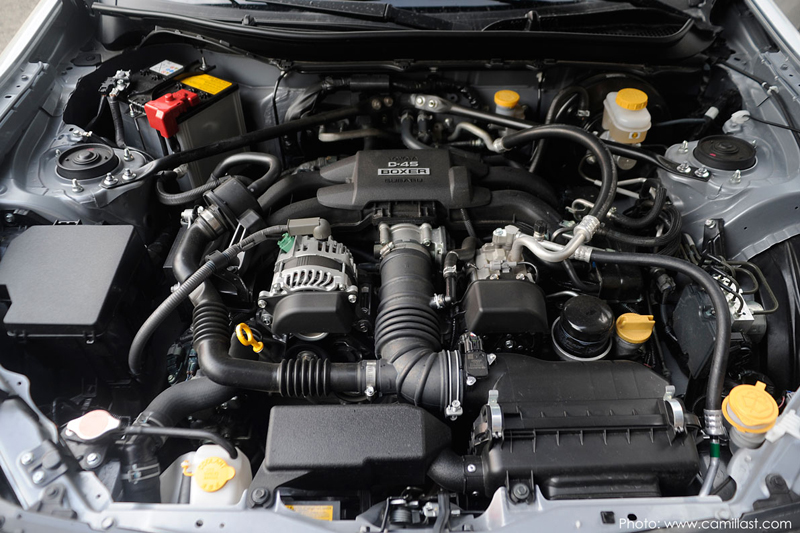 To me, the fact that we are about to grab an angle grinder and cut open this pretty little thing, is an incredible sign of trust from Toyota Norway. This is their baby as much as it is ours.
But perhaps most of all, this project is a sign of how far drifting has come in Europe. Being one of the first European drifters to actually be involved with a car manufacturer for a new model release is a big step for the sport, and I hope our 86-X project can inspire other international drifting ventures.
There's a lot of talent out there, and drifting is here to stay!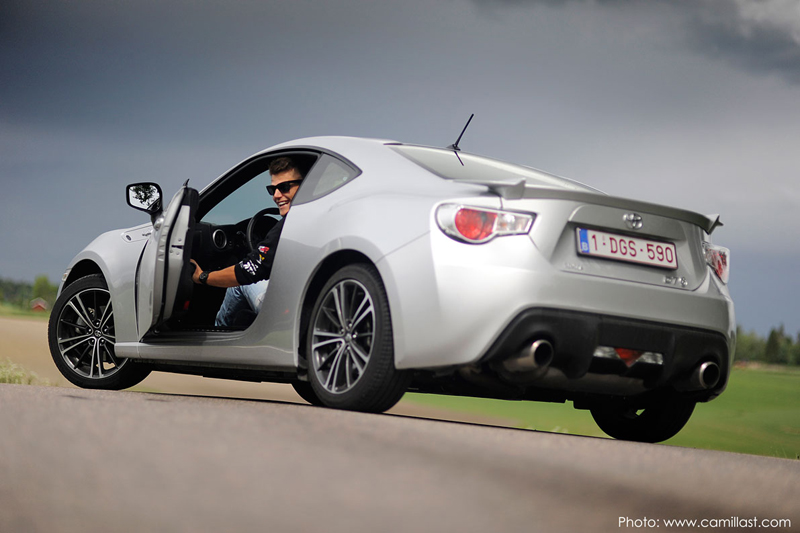 Now, let's see if we can get this buddy a little more rowdy. The teardown starts today.
– Fredric
http://www.facebook.com/OfficialFredricAasbo
Photos by Camilla Smistad Tofterå (http://www.camillast.com)
Render by Michael Creighton (http://www.rampantrenders.com)
The Speedhunters Toyota 86-X project is made possible thanks to the support from our partners: