So we have been noticing that a lot of you are requesting to see more grassroots event coverage from Japan, and to tell you the truth this couldn't make me happier. It is without a doubt the essence of the Japanese tuning scene, where enthusiasts do what they love doing, where new styles and new ideas materialize as everyone keeps a close eye on what everyone else is doing with their cars. So the other day when I finished my morning sessions with Tarzan Yamada and Ito-san from Do-Luck, I decided to stay behind a little while longer…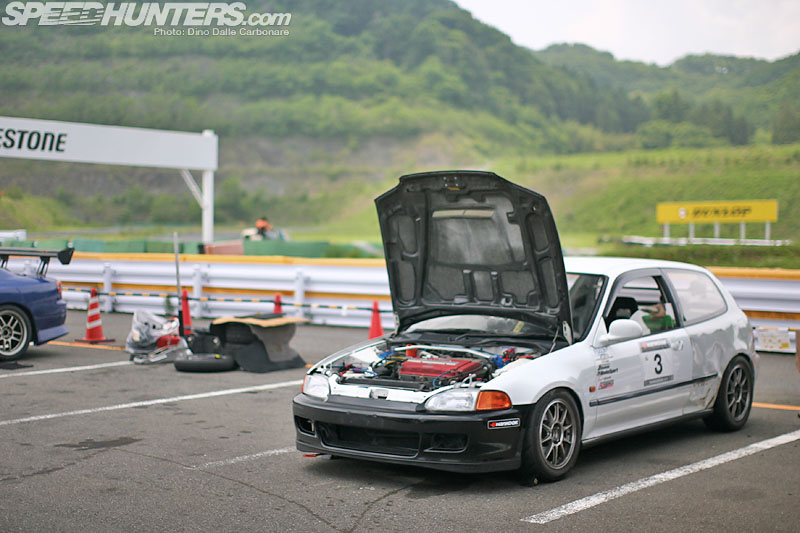 …and check out the cars that had come out for a play that day. Along with the Fuji Short Course, Honjo is probably the shortest and tightest course I have driven in Japan and because of this one of the most technical too. It takes a very well prepared car to lap quickly here, power isn't anything if you aren't able to shave off speed fast and efficiently and carry as much pace as you can through the tight corners. Weight, like for any track, counts against you so it's not surprising that there are always a lot of Hondas and smaller rides present. This particular EG Civic was blasting around the corners like a go-kart…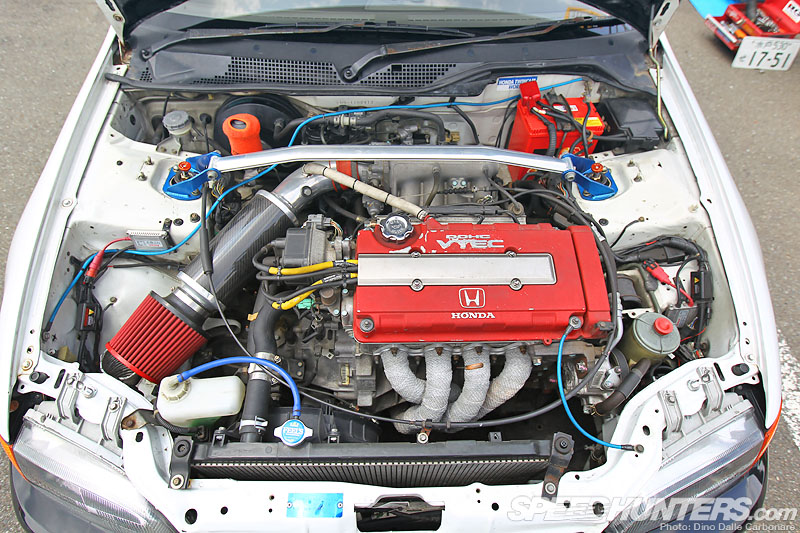 …and a quick look at the engine bay showed that the owner has obviously done some nice basic work to get it to perform well, things like a full exhaust system and Top Fuel cold-air intake system.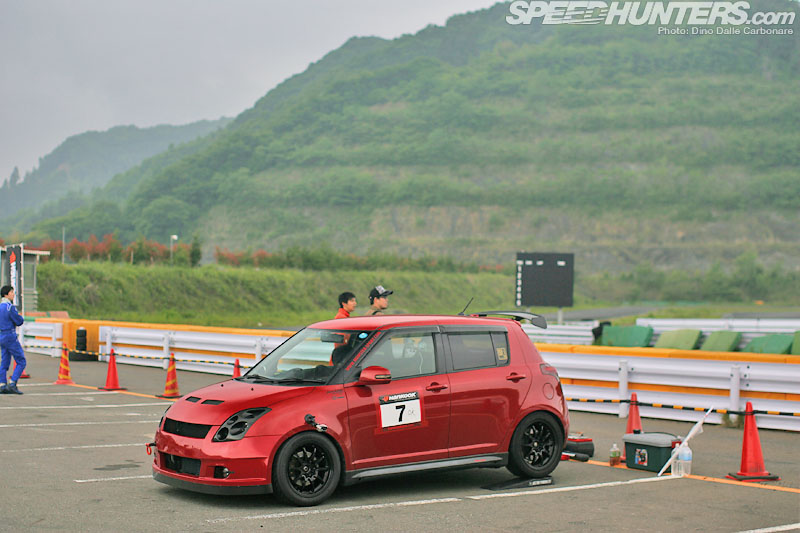 The Suzuki Swift would probably be a blast to drive around Honjo so it's not surprising there were a couple present at this particular Soukoukai.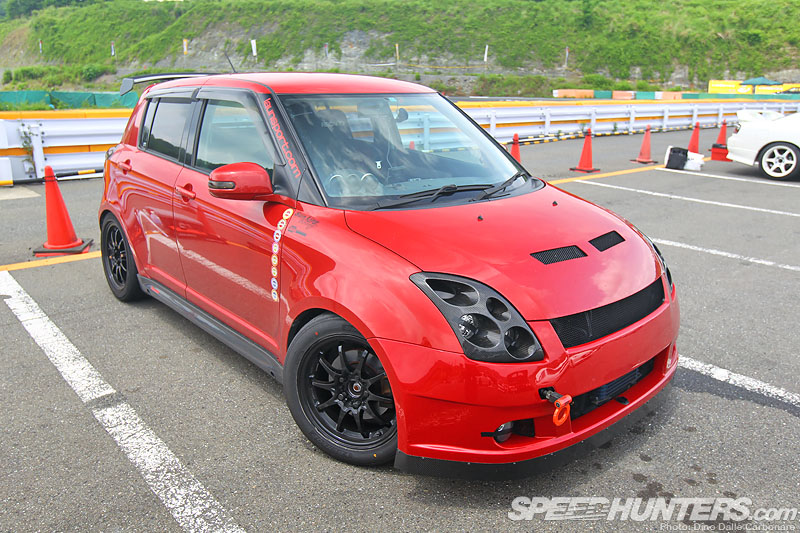 The black CE28Ns are an absolute prefect choice for this weekend track-day weapon, as are the sticky Dunlop Direzza tires. Aside from the Launsport carbon fiber headlight conversion I noticed a very RWB-like riveted-on front lip spoiler and some cut outs for the stock hood. With 136 HP and a close-ration 6-speed manual 'box the Swift is one of Japan's best hatchbacks.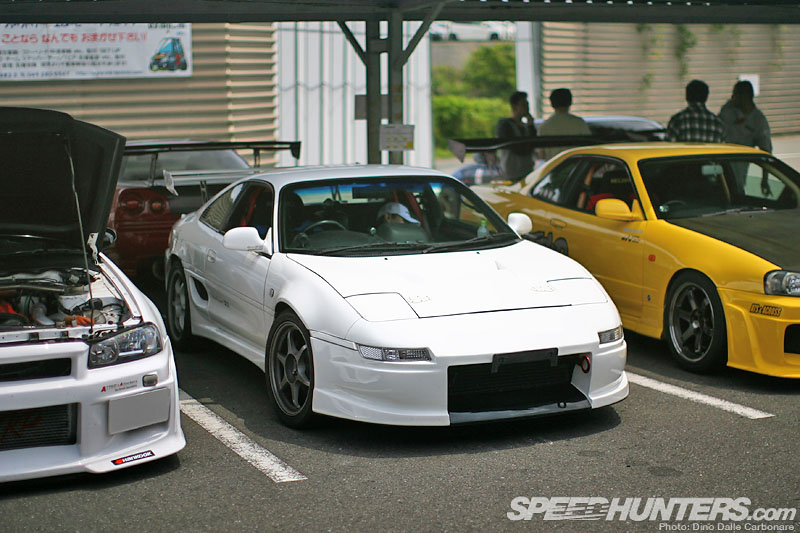 Check out this nicely prepped SW20 MR2. With a natural inclination for lift-off oversteer I'm sure it would be a hoot to throw around Honjo!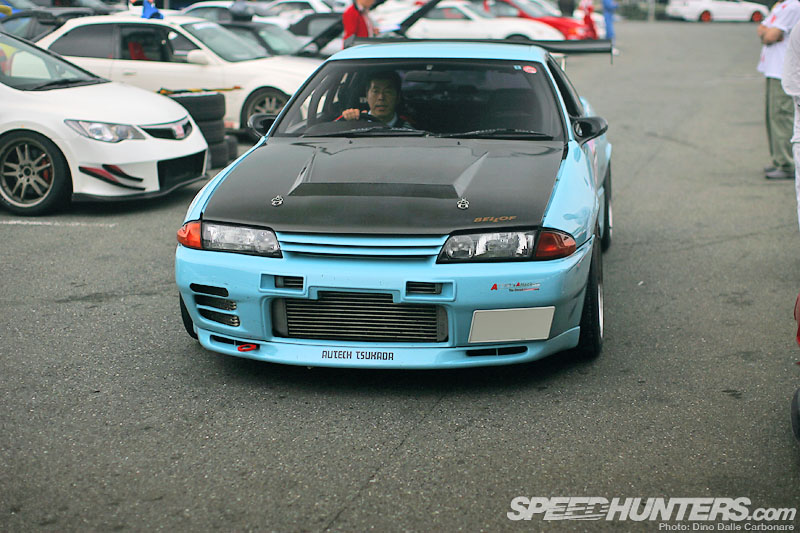 With Honjo conveniently located half way between Tokyo and Nagano along the Kanetsu expressway it's not surprising that there were so many cars from Autech Tsukada on the day. Nagano-based ATTKD is one of the most reputable and successful GT-R tuners in Japan, with Tsukada-san even tuning an Australian R35 GT-R that will be entered at this year's WTAC down in Sydney Australia.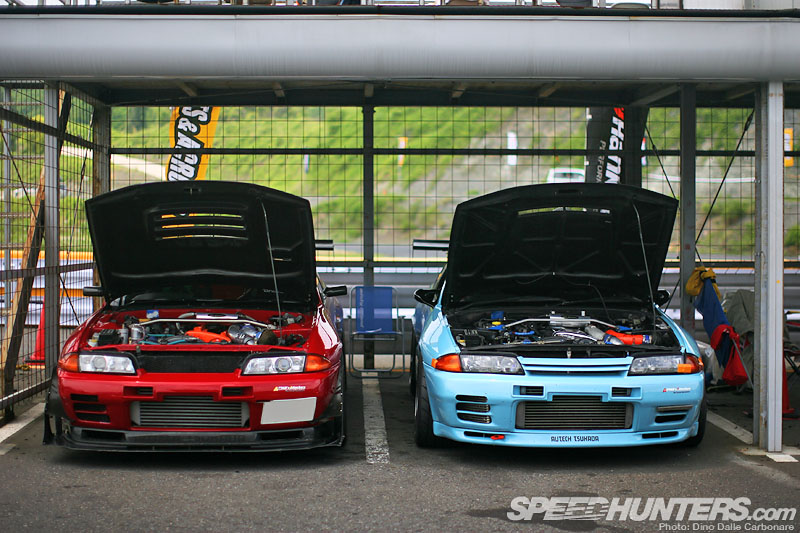 ATTKD had organized a customer track day, so the paddock was filled to the brim with their wild creations. The red BNR32 on the left…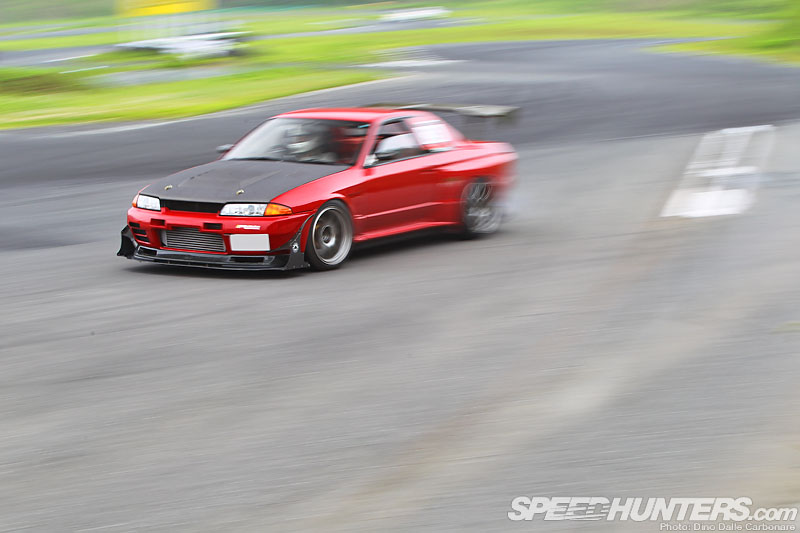 …like most of the other Rs from the group was going at it hard out on track, every lap being an attempt for a bit of time attack which in the case of a big power machine like the GT-R calls for an extremely wide line coming into the last corner, so that you can get hard on the power and pack on as much speed as possible before you have to get hard on the brakes for the first hairpin corner.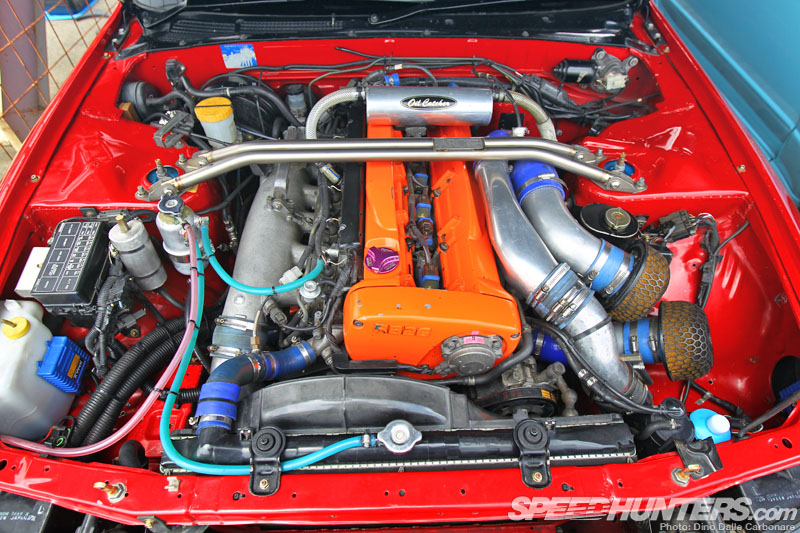 And power is something these two BNR32s definitely had, both running fully built engines with larger HKS GT2530 turbochargers.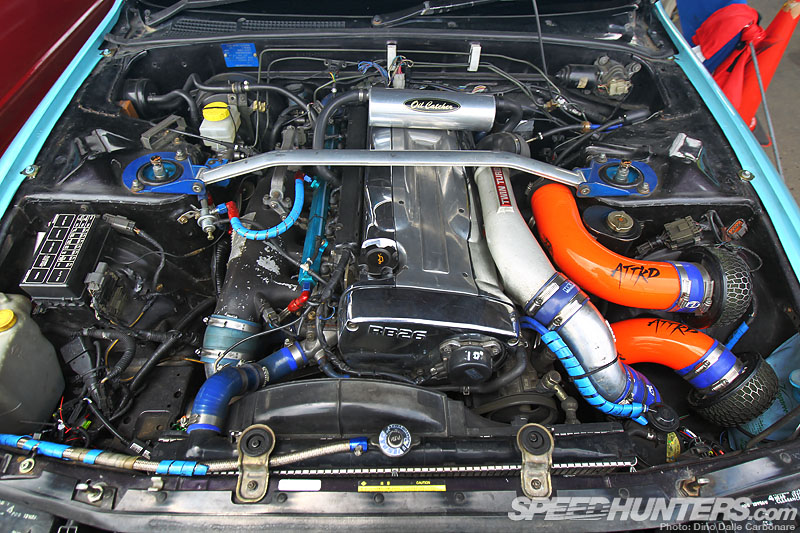 I love Tsukada's approach to tuning; he couldn't possibly care about presentation and all the shiny "bling" that far too many owners concentrate on fitting (yes, I have to admit I am guilty of this too!). It might look rough but it's all about the performance and ultimately the lap times.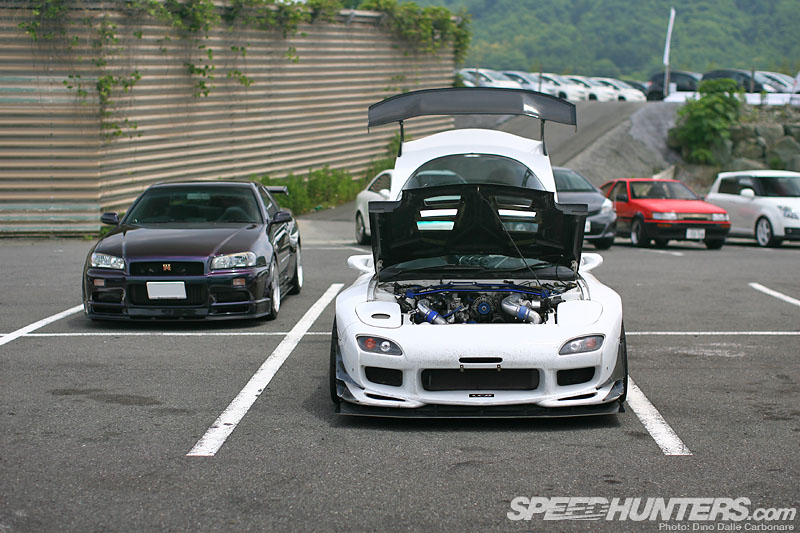 There was only one RX-7 at the soukoukai, but it was just spot on, wearing a multitude of functional aero, some basic boost up tuning and a V-mounted intercooler and radiator set up.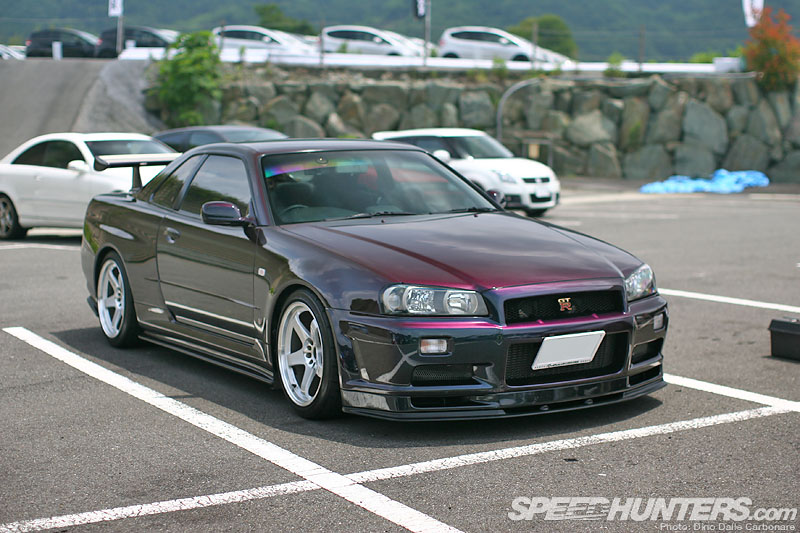 Behind it was this spotless Midnight Purple II BNR34, not entered in the event but its owner having driven down from Nagano to check out a little action.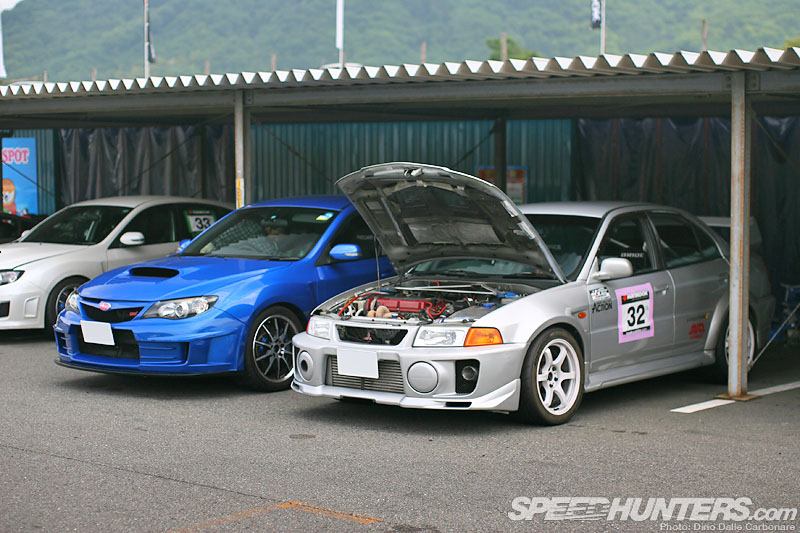 There was plenty of AWD awesomeness too of course, and along with a couple of GRBs I spotted a pair Evo 5s…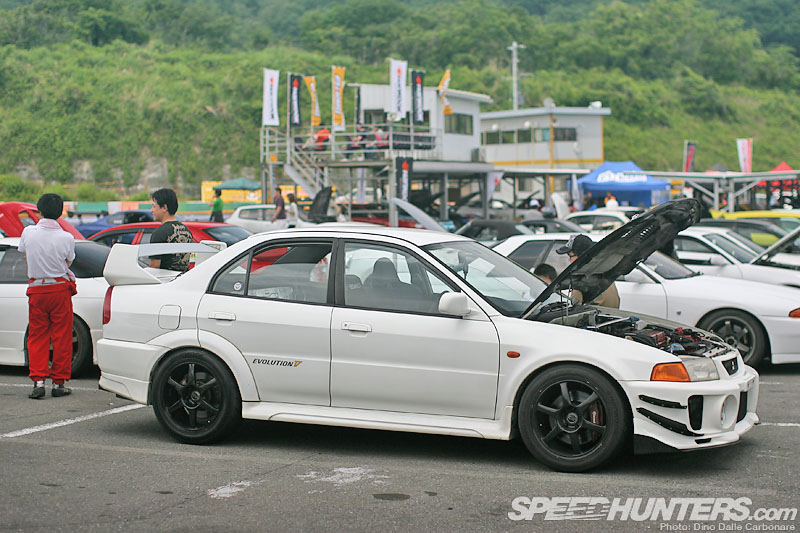 …both pretty tuned, running all the necessary suspension and sticky tire must-haves…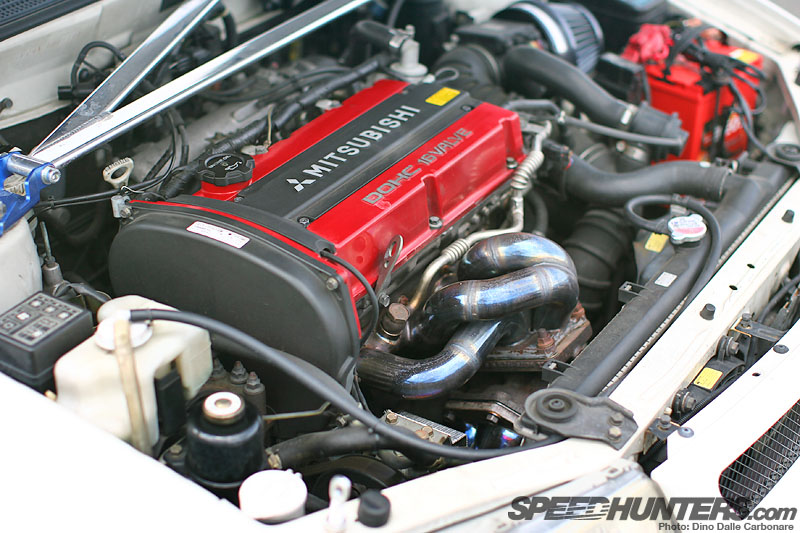 …as well as slightly bigger turbochargers and tough looking stainless steel manifolds.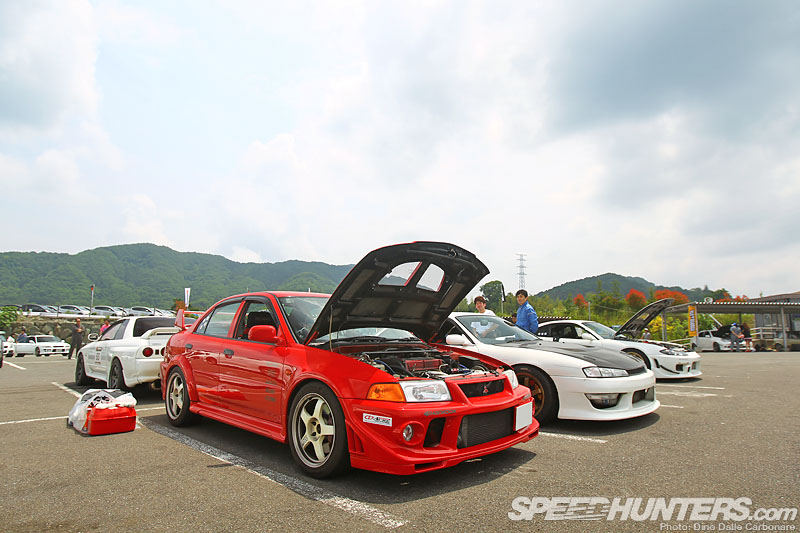 And the best of the last true Evo, the Tommi Makinen Edition!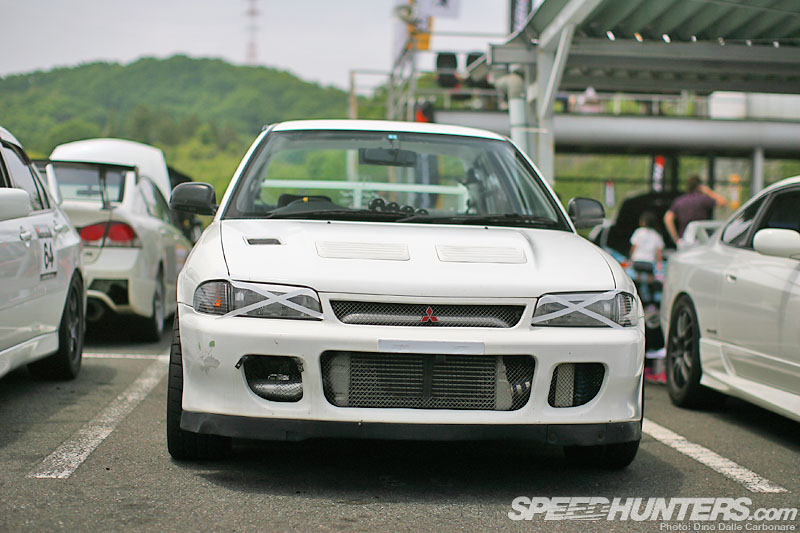 I can't help but show some love to the older Evos too of course, like this Evo II which was all stripped out and blasting around the track from apex to apex throughout the day.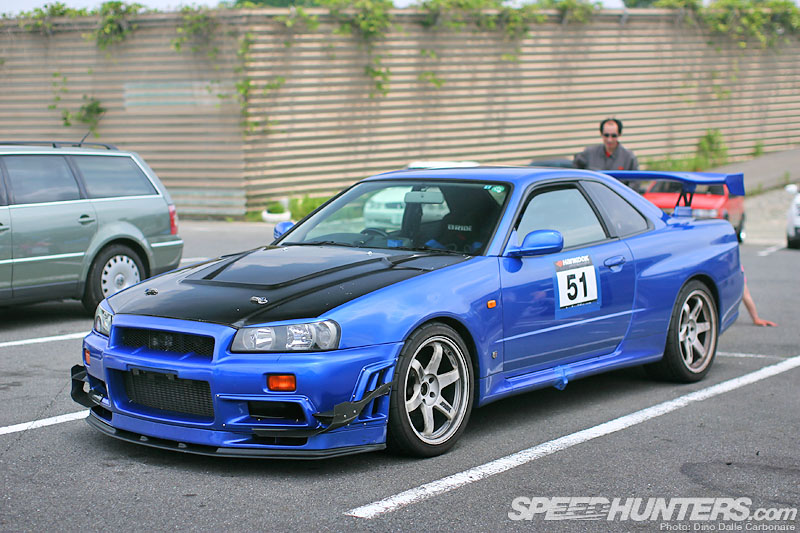 No matter what car or sorts of modifications and style you may be into, there is always plenty to learn and see at events like these. I always enjoy checking out every GT-R I come across, looking at what parts some are running and having a chat with the owners to see what they have done to their engines. It's pretty much a full on nerd-out, and I love it!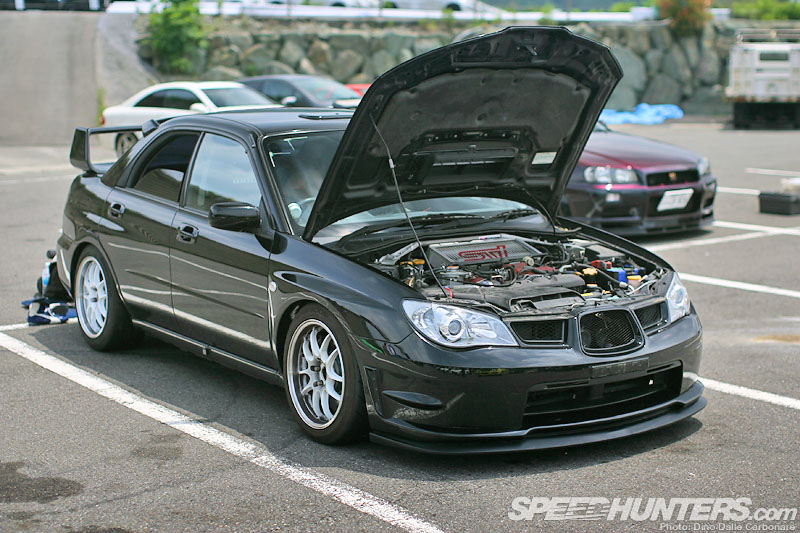 More Impreza love.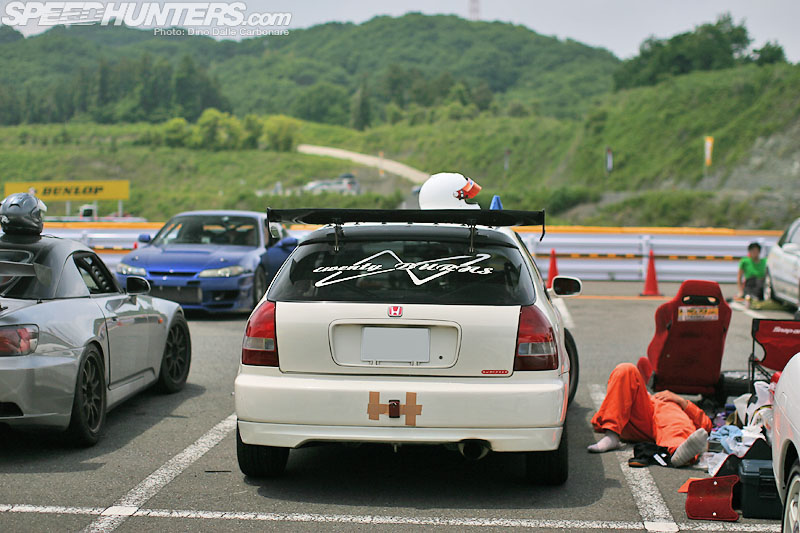 With most track days like these requiring drivers to be at the track by 7 am to set up, with sessions starting around 9, it means the majority of people have to trade in some sleep in order to indulge in their passion. Like the owner of this EK9 Type-R shows us, brakes in between sessions are the perfect time for a nap.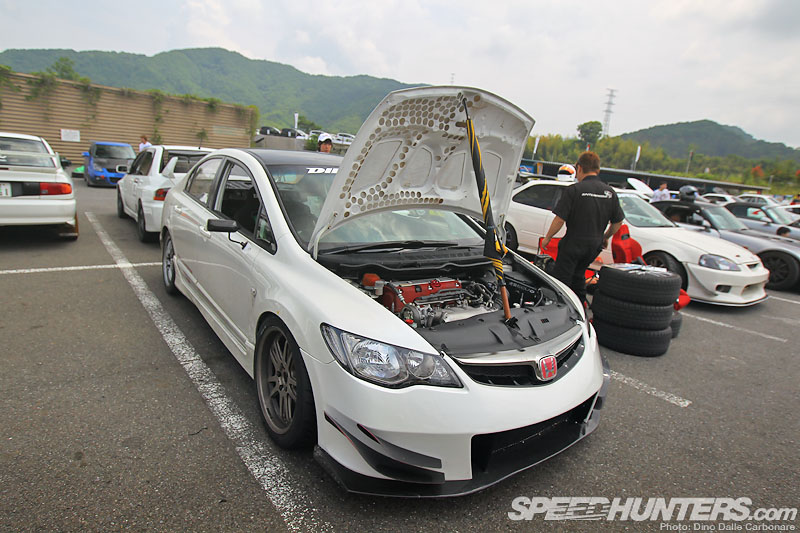 More Type-R goodness with this FD2. I was quite impressed at the amount…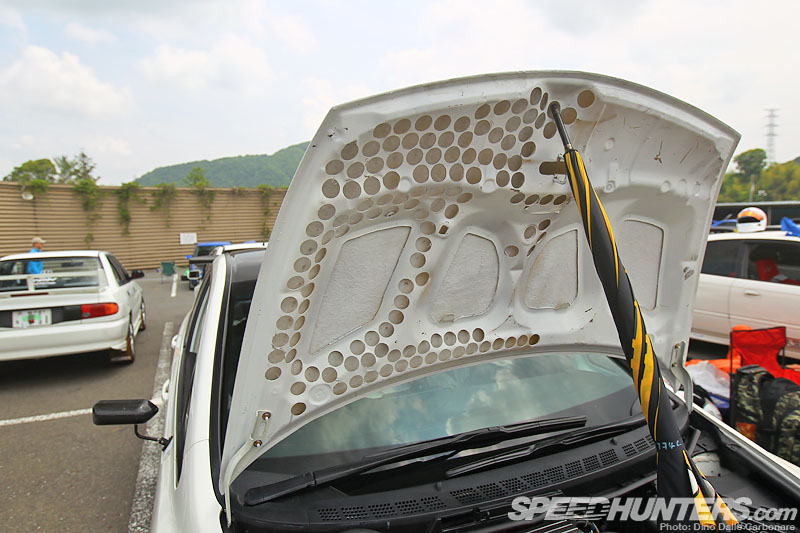 …of Swiss-cheesing that had been done on the underside of the FRP hood. I couldn't figure out if it was to aid cooling or save weight, but if so why only on one side?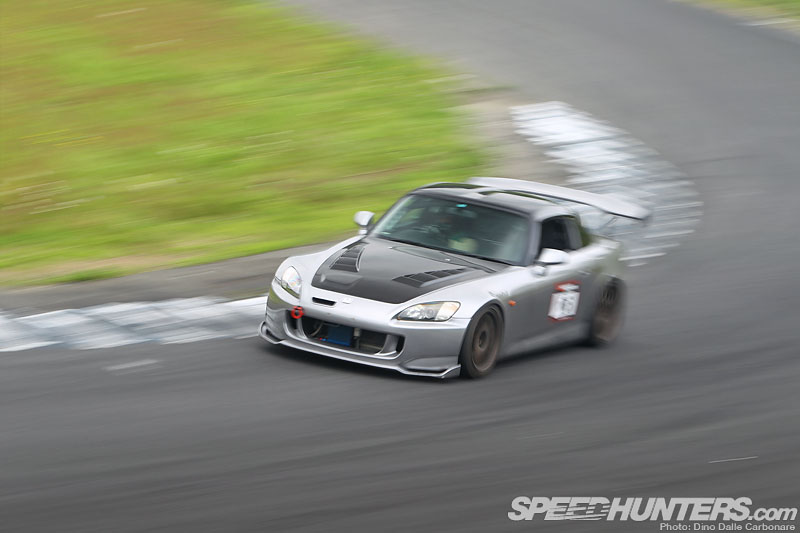 Stay tuned for the second installment form Honjo circuit coming up tomorrow. In the mean time scroll down for a quick selection of desktops. Enjoy!
-Dino Dalle Carbonare