Today saw the D1 Street Legal East Division series hit the little circuit of Mobara, nestled deep in the Chiba-ken countryside. After some fun grip coverage from last week, it was great to once again smell some burnt rubber in the air!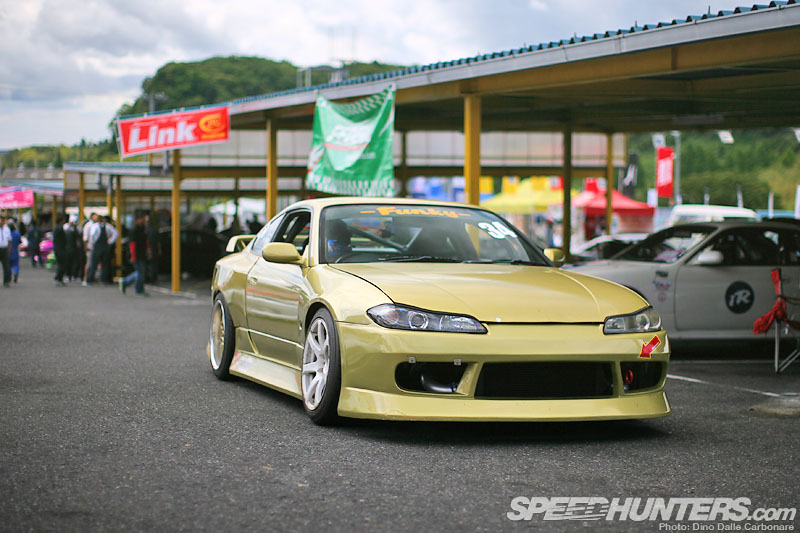 These Street Legal rounds that we have been following this year, firstly in Nikko in April, are the perfect mix of grassroots and pro level…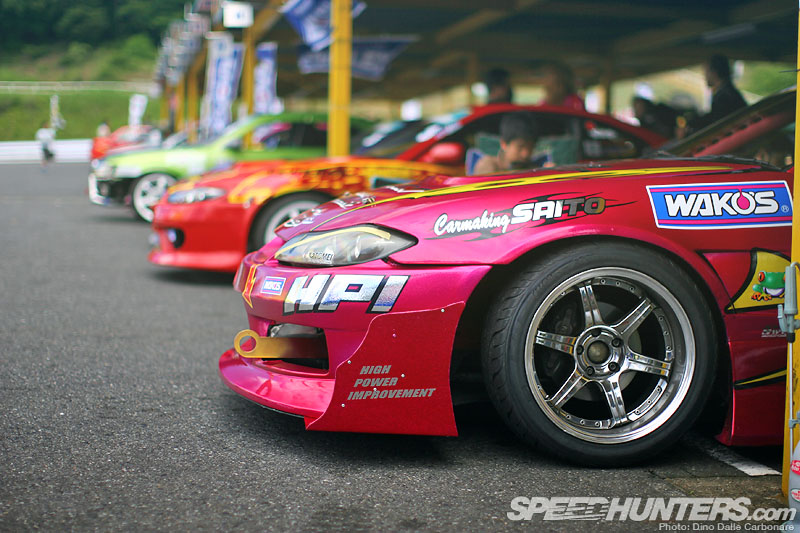 …helping give just about the best example of the drifting scene in Japan. With all drivers running their own teams, building their own cars and doing most of the hard work that is necessary to compete at a regional and national level, it's a great way to see the true passion that exists for this sport. There is no big corporate backing here, no big tire sponsors, everyone is struggling to do what they love most…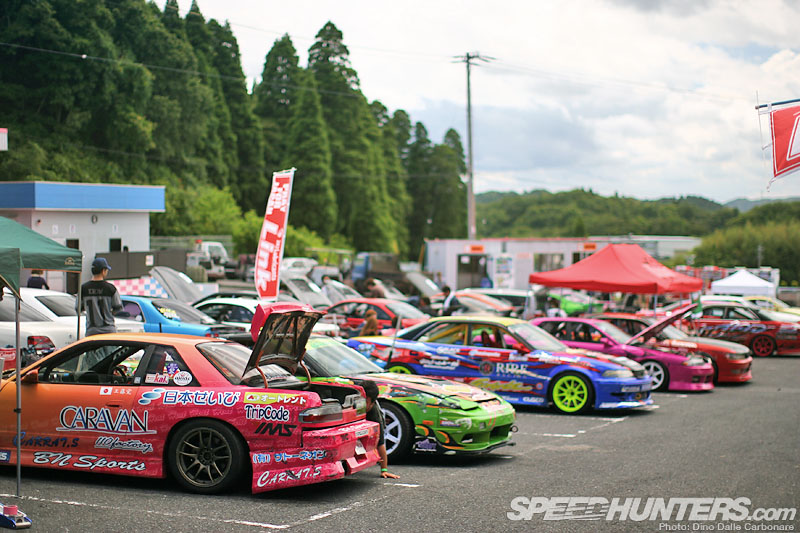 …and for this I think these cars are a superb representation of all that is right about this young form of motorsport.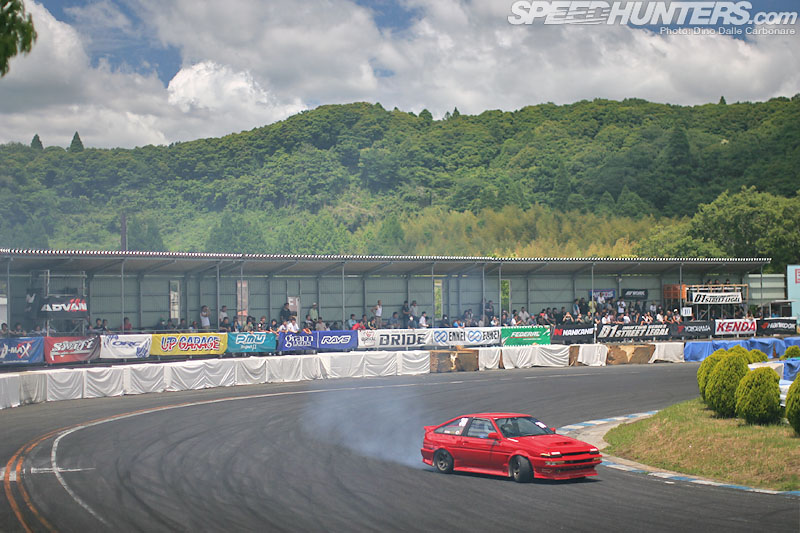 The sun was shining during most of the day, lighting up the thick vegetation of the surrounding hills, as drivers got busy during the morning's practice sessions…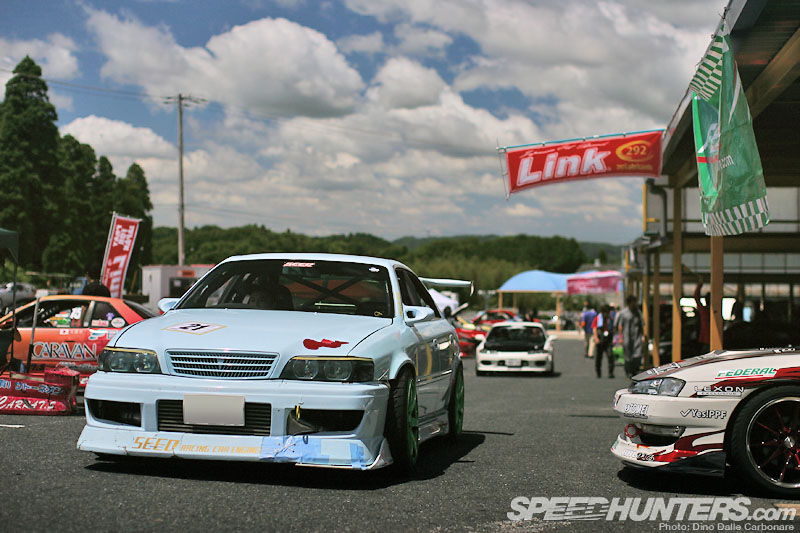 …and then later in the afternoon for the qualifying.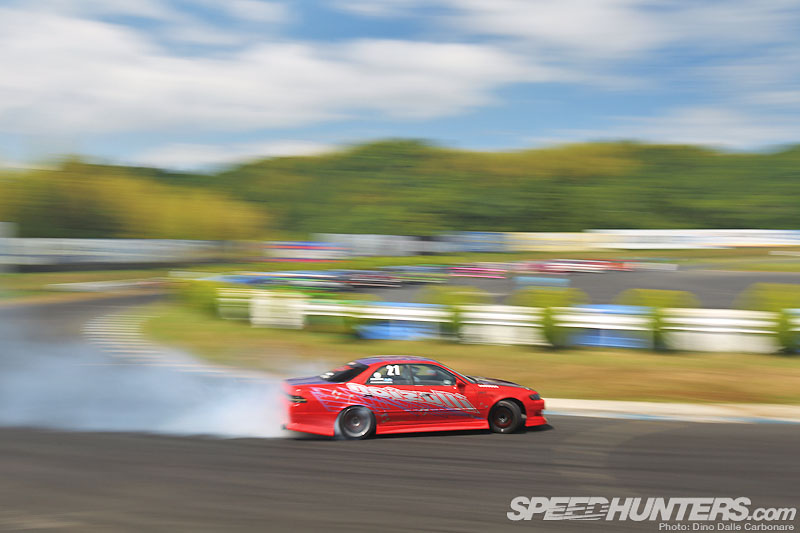 Form a photographer's perspective, following this sort of series is great, as you get to hit the smaller circuits that are dotted around the Kanto and Tohoku regions. Mobara is a superb place to shoot at, but today I had to be extra imaginative as I was unable to shoot from the inside of the main corner, the prime location for drift events, reserved only for the official D1 shooters.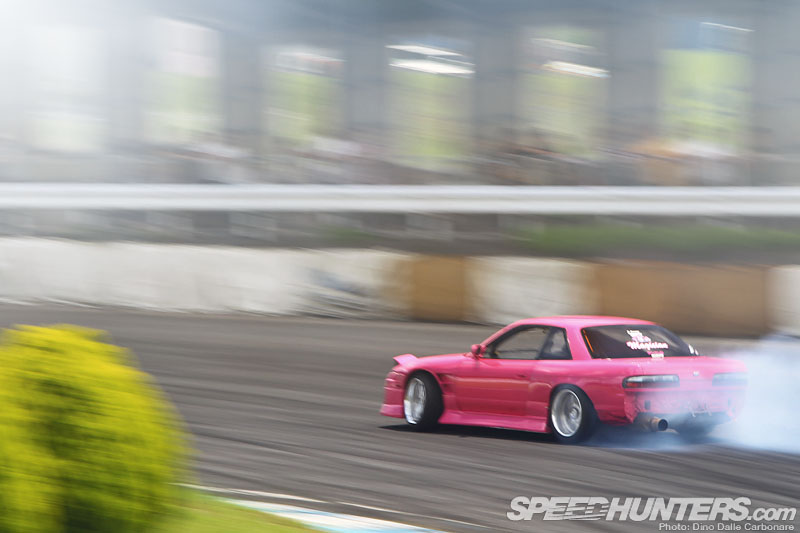 This helped me experiment a little and all the better for it, as it allows me to show you Mobara from slightly different angles.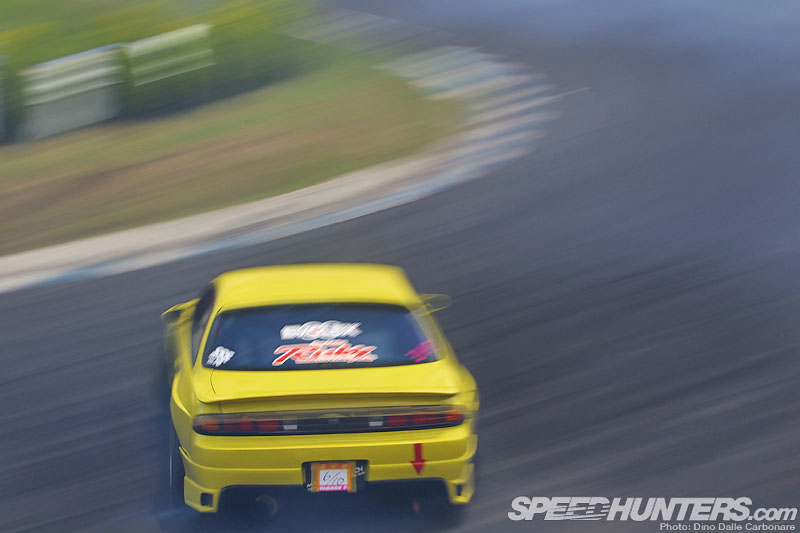 As ever you can expect tons of action from the qualifying runs where drivers get three chances to show what they have, and then later the tsuiso battles at the end of the day.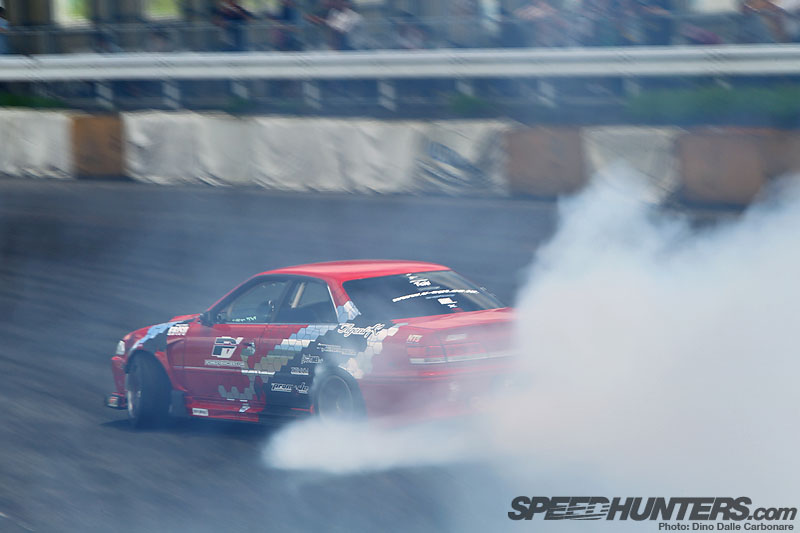 Andrew Gray from Powervehicles, who if you recalled finished in second place at Nikko, was back out with the "tire-destroyer," his trusty 500 HP JZX100.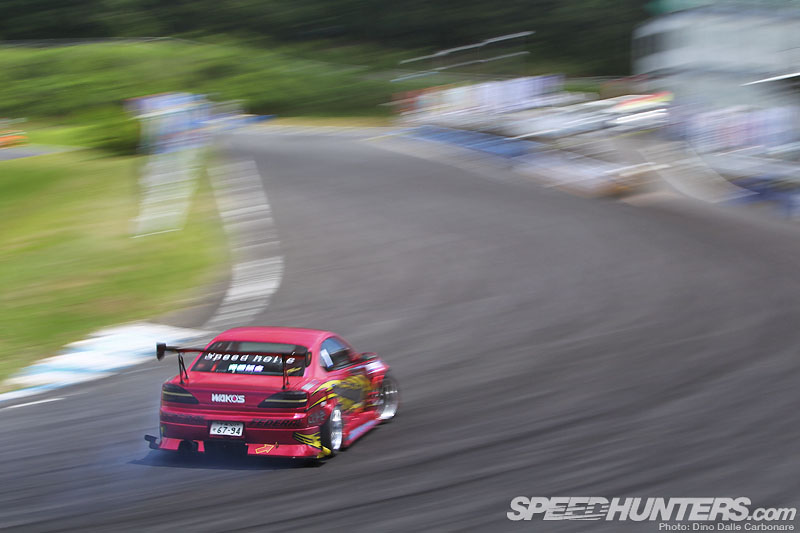 Yuji Saito is currently in first position in the standings, seen here exiting the main judged corner in his 380 HP S15.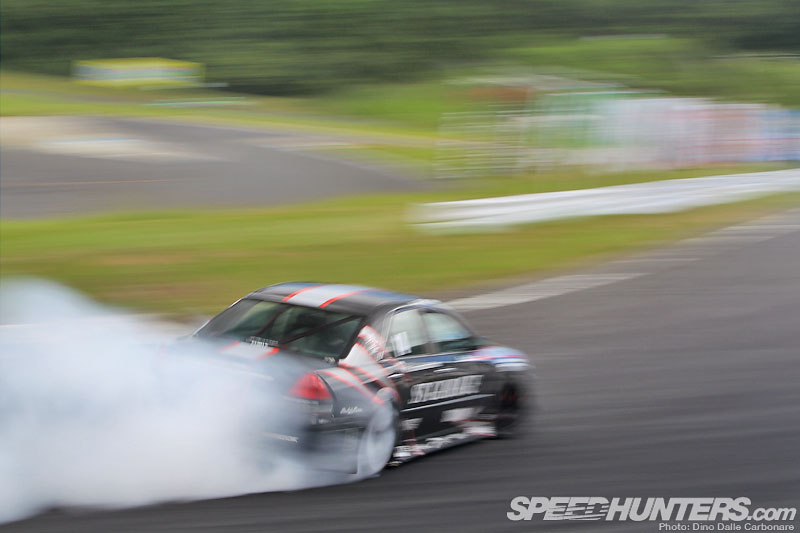 Along with the regulars there was plenty of fresh drift machinery to feast one's eyes on like this rather powerful ST Garage JZX110.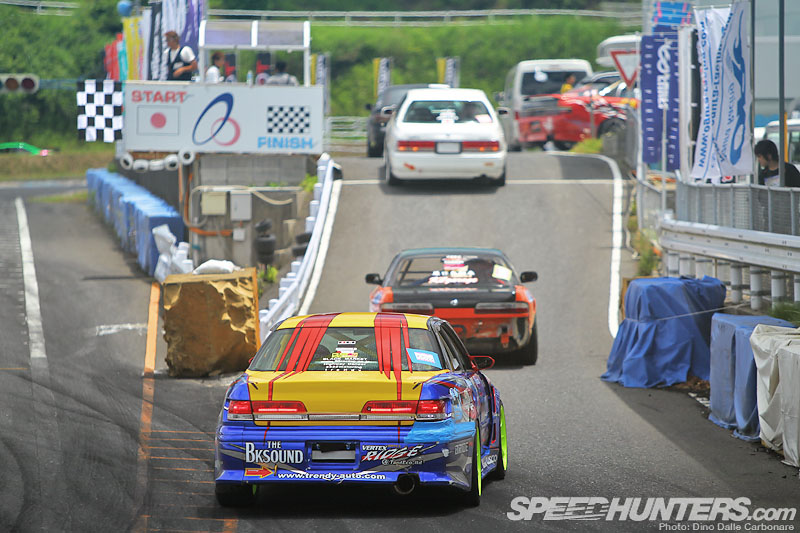 In fact Mobara always seems to be filled with plenty of JZXs, a great balance to all the Nissans that are always present!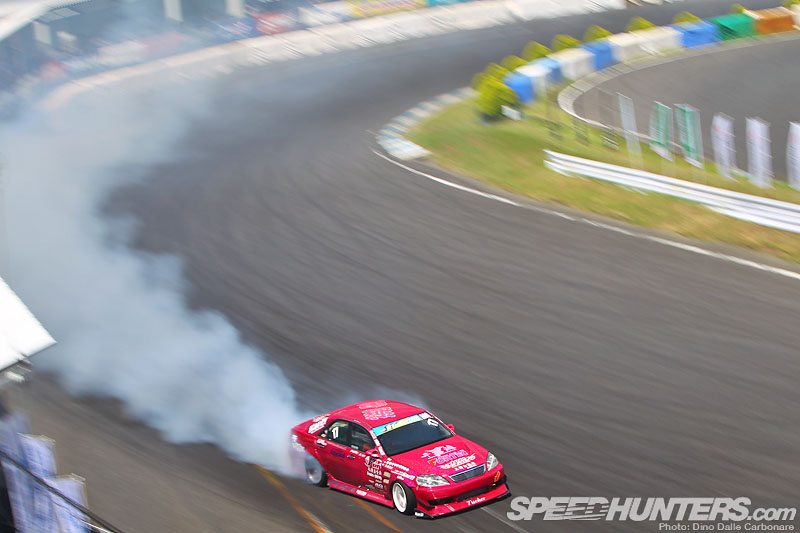 One of the better known teams form Chiba is of course the Magician crew, represented buy top driver Takamiya Yuuki and his pink JZX110 Mark II seen here exiting the corner in true style!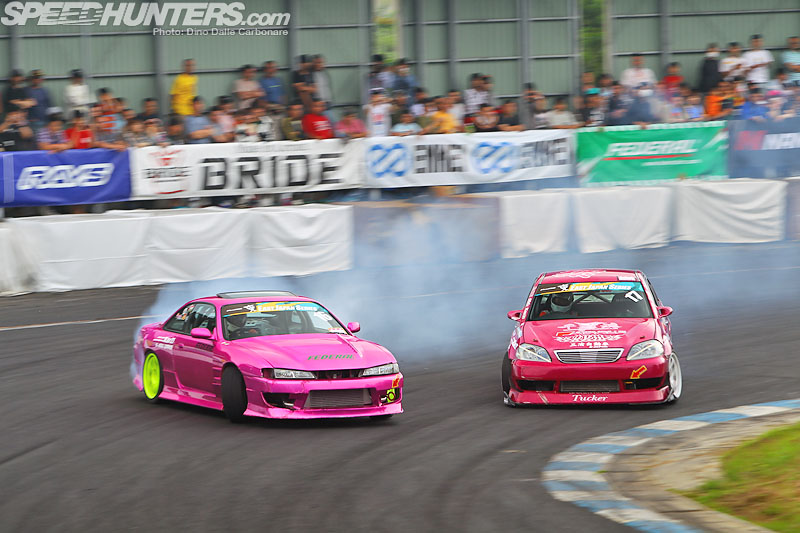 Make sure you don't miss the coverage I have lined up, as there is plenty to see from both the paddock and the track!
D1 2012 coverage on Speedhunters
-Dino Dalle Carbonare