Right let's finish up checking out the awesome selection of cars that were present last Sunday at Honjo circuit. As you can see from the opening image most people take these events quite seriously, all there trying to improve their best lap times. This means carrying the least amount of weight as possible, taking out rear seats and in most cases even the passenger seat as well as bringing and fitting a separate set of wheels running more track oriented tires.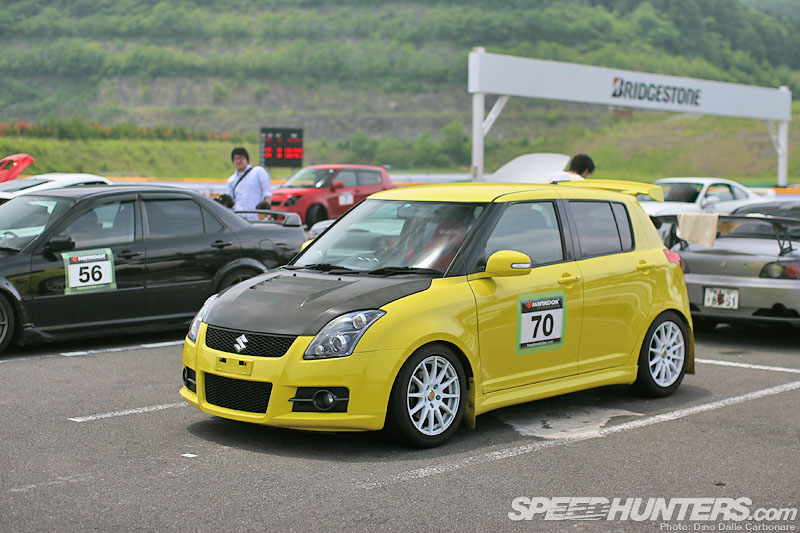 That's one of the things I really like a lot about the Japanese, if they decide to dedicate themselves to doing something they will do it as best they can, devoting all their effort towards making their car and themselves faster and better.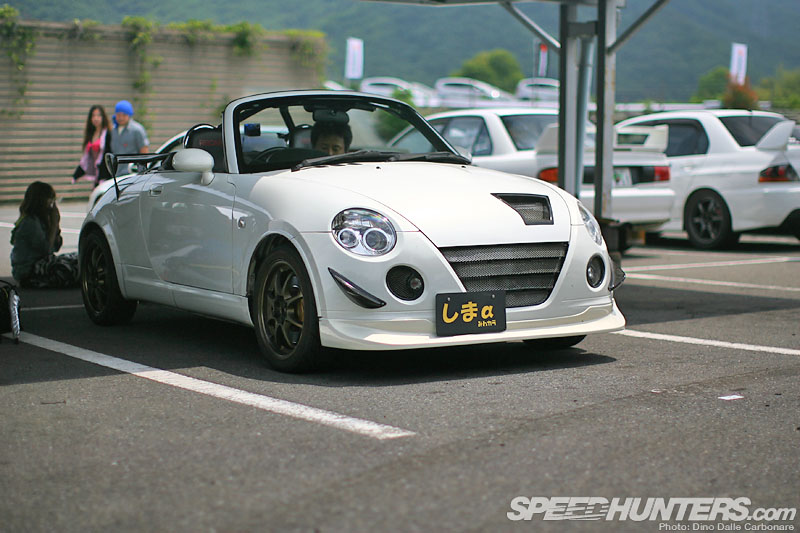 This Daihatsu Copen was the perfect example! This cute little Kei convertible looked like a remote control car around Honjo! It was obviously packing some serious engine upgrades, with lots of large sucking noises pointing to the use of a larger turbocharger to boost the little 659cc 4-cylinder JB-DET engine.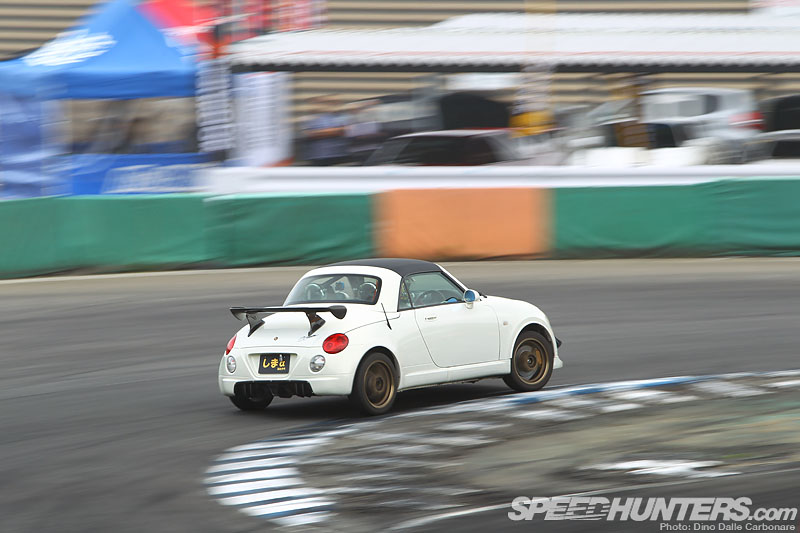 It had phenomenal grip and looked like the driver was hardly braking for the corners! One of the most memorable cars from the day for sure.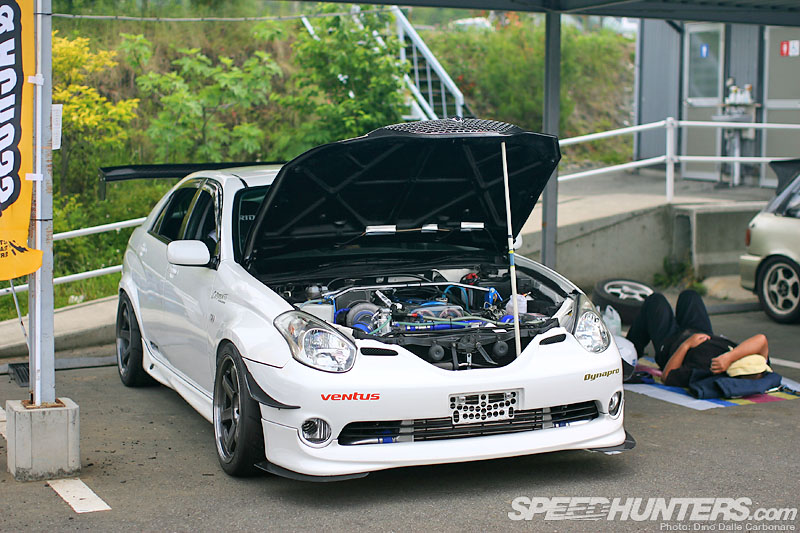 This Verossa was quite the unexpected find, as you would usually expect to see these big JZX110-based sedans at drift events rather than grip ones. But there it was sitting on some semi-slick shod TE37s…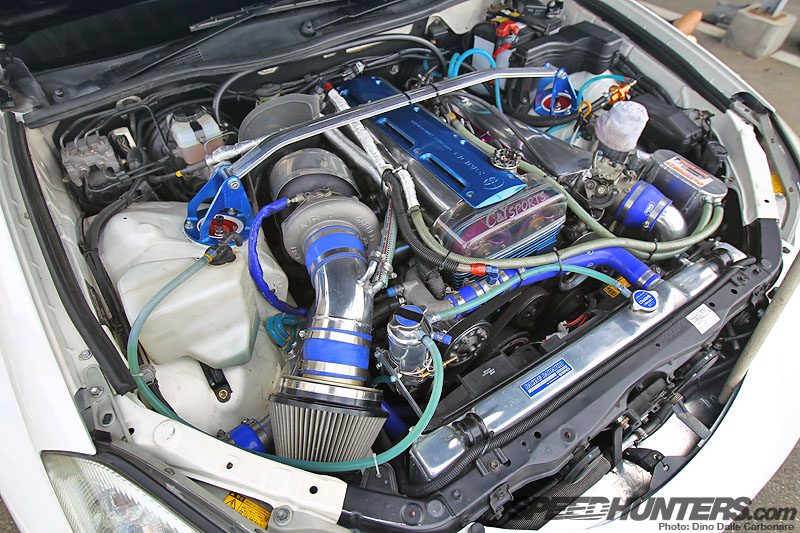 …and obviously packing some big power from its single-turbine equipped 2JZ swap.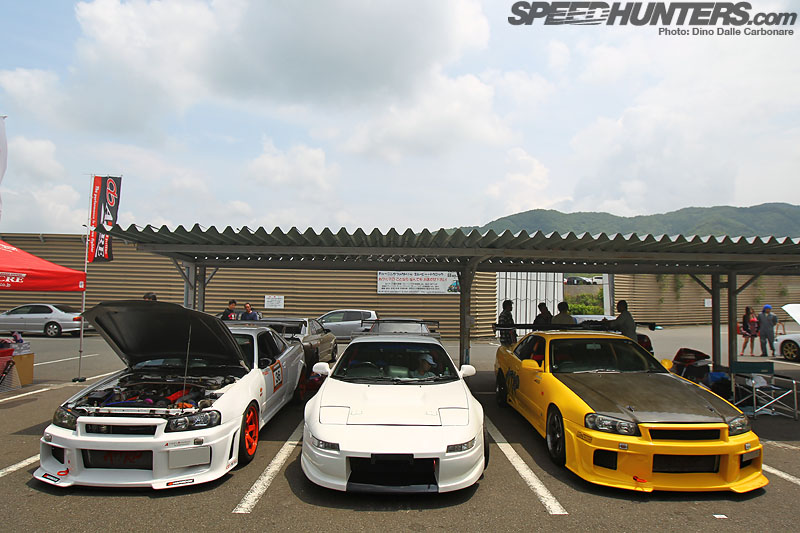 Back at the ATTKD area of the paddock…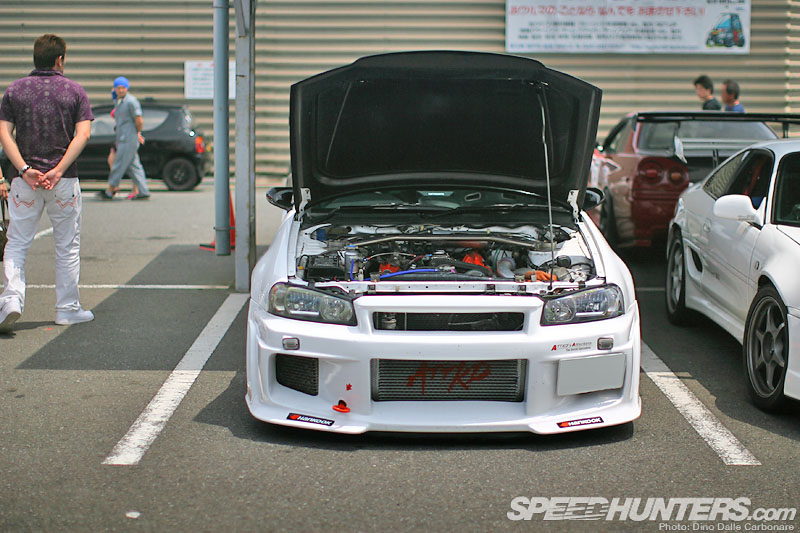 …I found myself drooling over their BNR34 time attack demo car. This R34 remains the fastest tuner car at Fuji Speedway, with the Auto Gallery Yokohama R32 coming in a close second.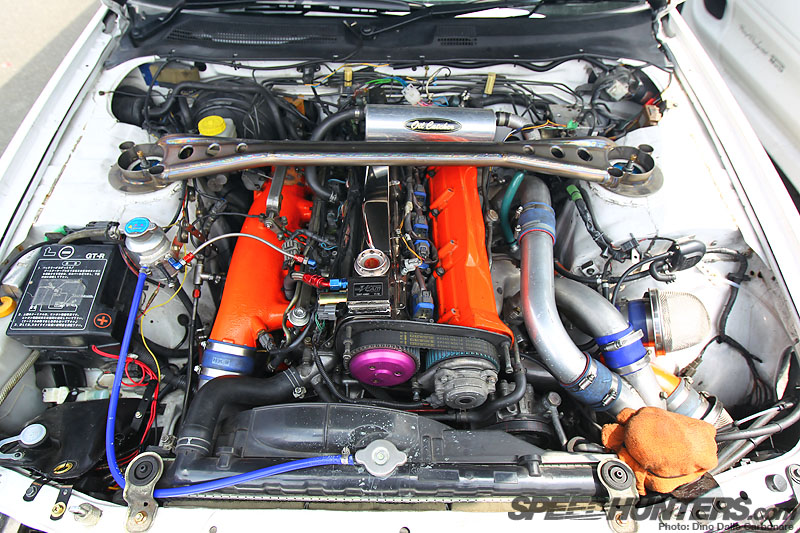 Tsukada-san's philosophy of function over pretty much anything else is once again perfectly exhibited in the engine bay. The 2.8L stroked RB is fully built to accept the two GT2835s blowers needed to supply enough boost to develop the 710 HP it requires to lap Fuji in 1'42″8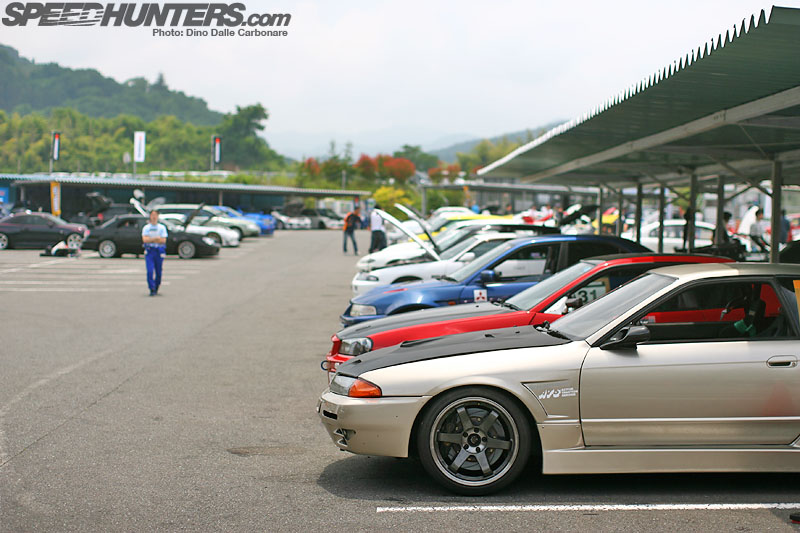 And it seemed that all of Tsukada-san's customers run cars not too dissimilar form their wild demo cars…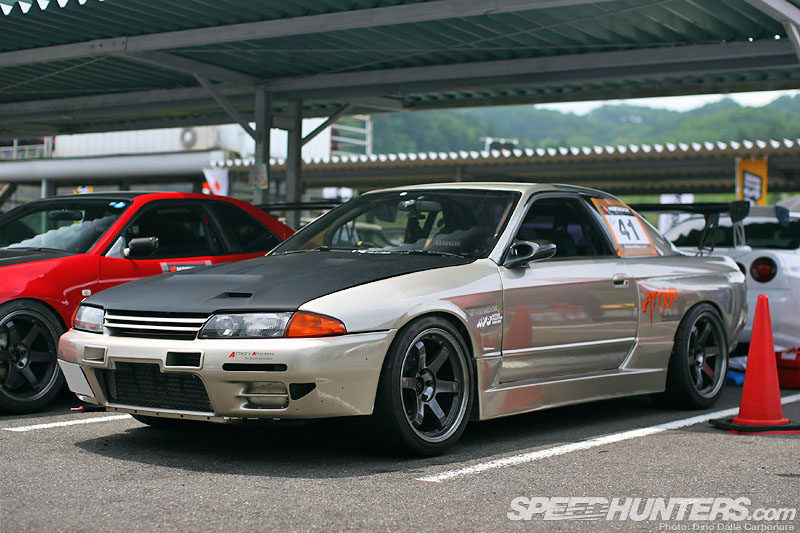 …like this BNR32 that looked like it had lost the front lip spoiler somewhere on the track.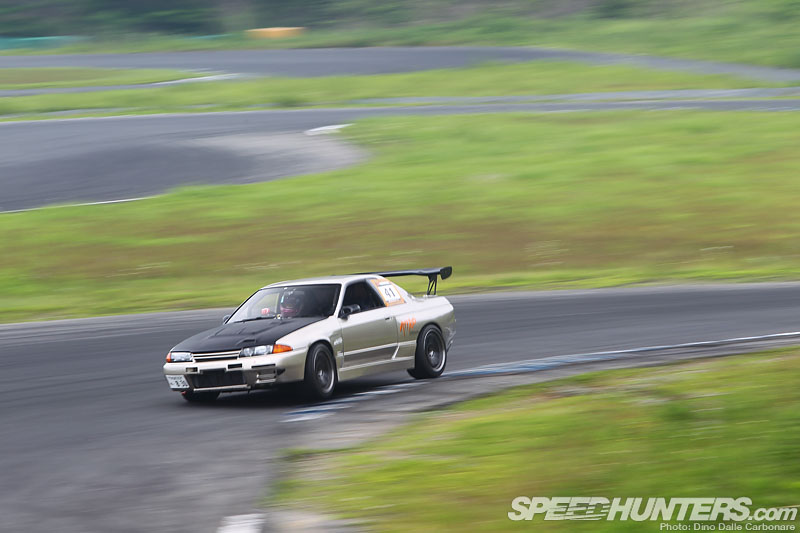 The driver was giving the car hell during the sessions, literally bouncing over the rumble strips trying to follow the fastest and more extreme line around the course.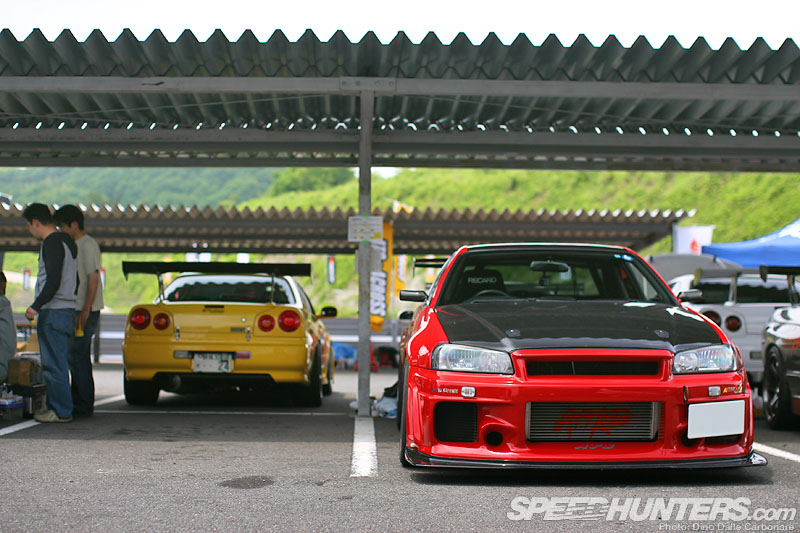 Tsukada-san himself was behind the wheel of this new BNR34 demo car…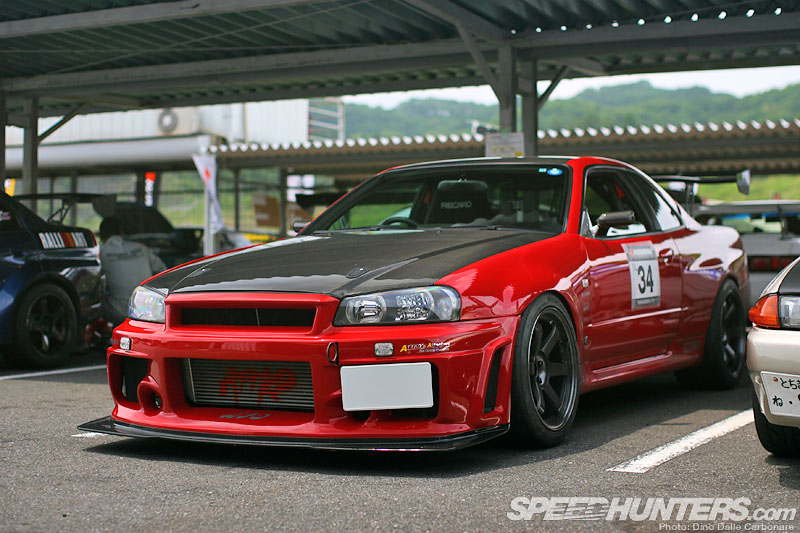 …wearing what looks like to be a new front bumper and lip spoiler combination.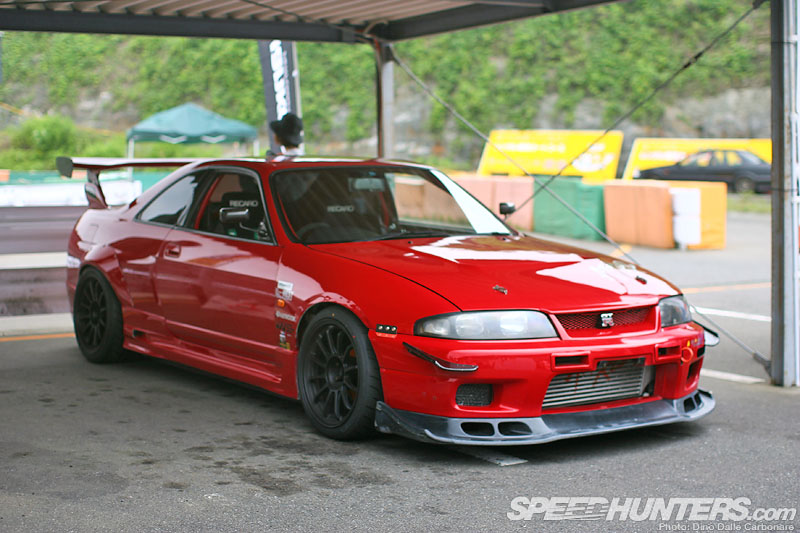 Another ATTKD staff member was driving this BCNR33 demonstrator…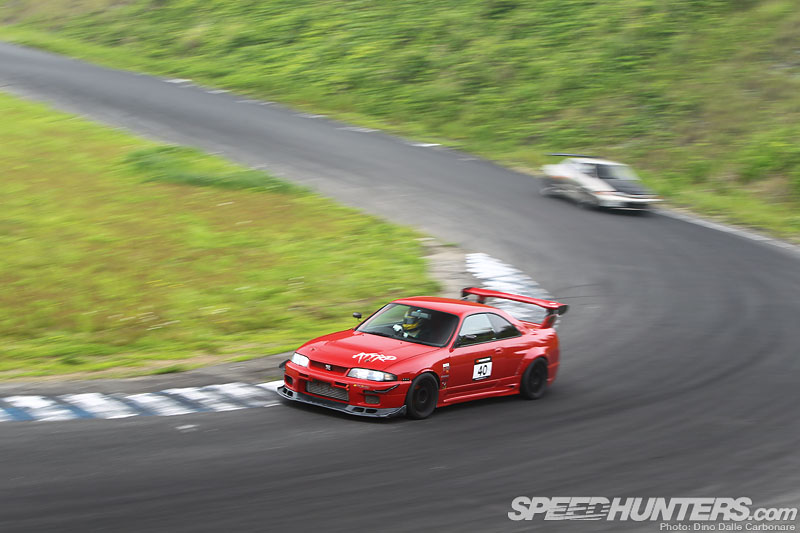 …blasting around at an incredible pace.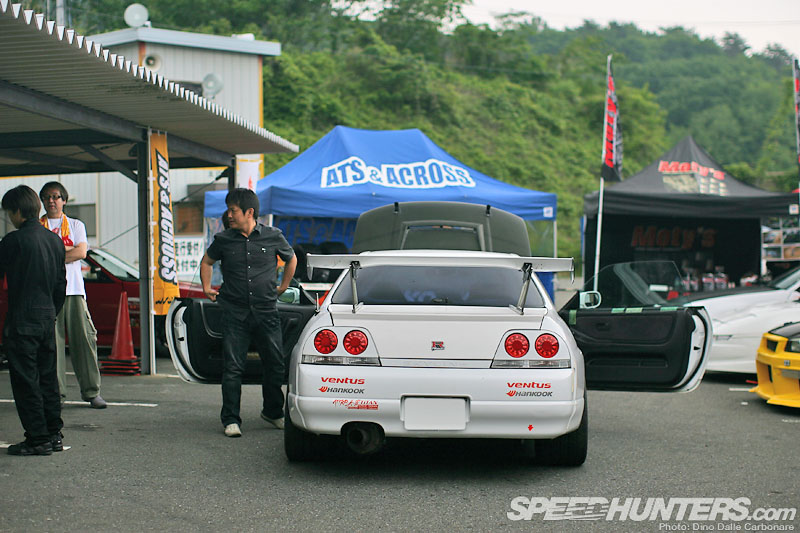 Most of the ATTKD cars at the event were running Tarzan's G-Box, which I was testing out on my car earlier that day. Some cars were even fitted with the ATTKD ATTESA controller to get the most grip around the course.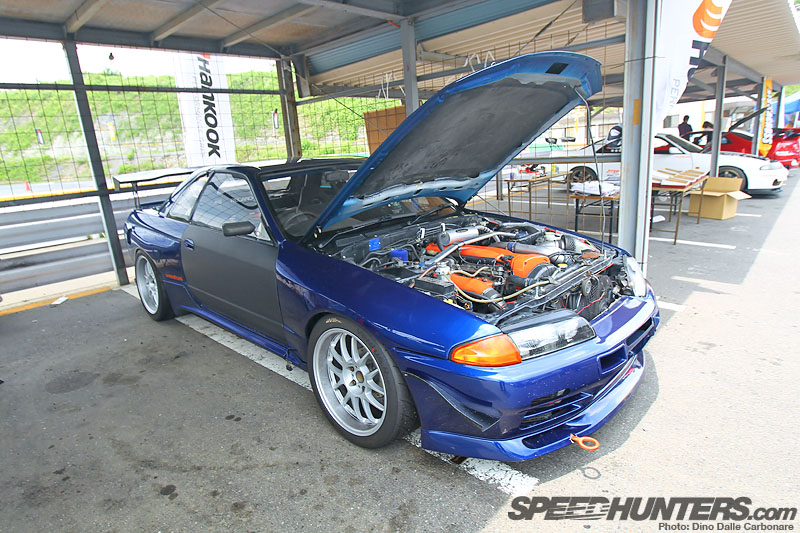 It was interesting to hear that after installation of the G-Box the ATTESA controllers needed to be turned down to about half, kind of hinting at the effect Tarzan's settings have on the GT-R's front to rear torque split.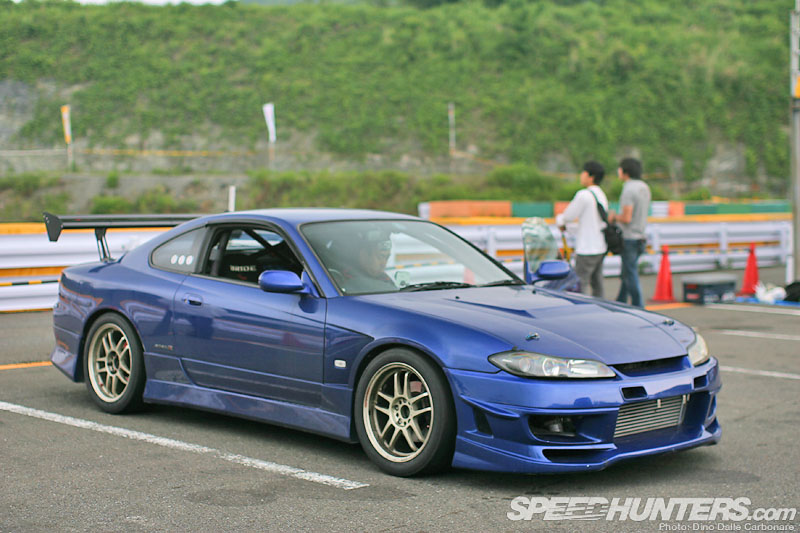 And to finish off a couple we couldn't possibly overlook, a pair of S15 Silvias that were…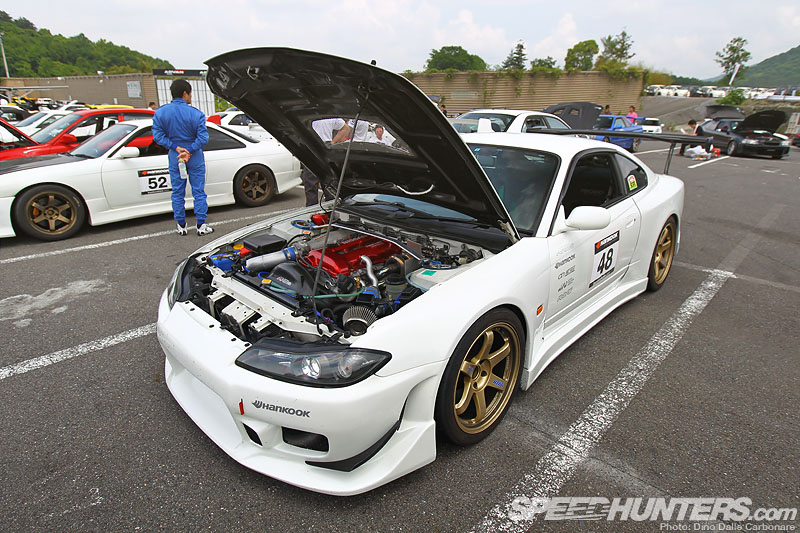 …also present at Honjo.  This C-West kitted white example…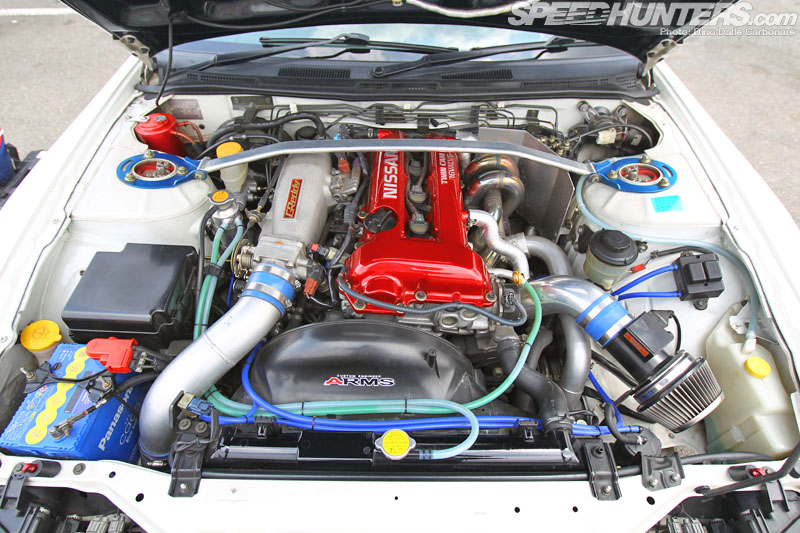 …built by ARMS of Nagano boasting one pretty impressive looking engine bay!
You can expect to see more grassroots grip and drift events on Speedhunters from now on, it is the most authentic and "real" look at Japanese car culture there is. Oh, and don't forget to scroll down for the second batch of desktops from this event!
-Dino Dalle Carbonare