They say that if you can get the introduction nailed for a story, the rest falls neatly into place. But to be honest, I can't come up with any further superlatives to describe Gatebil at Mantorp Park, the only non-Norwegian Gatebil event. The collective Nordic countries have raised the bar so high, that the rest of us are going to be playing catch up for quite some time. We can learn a lot from their core mentality though – build a car that makes yourself happy and the everything will follow.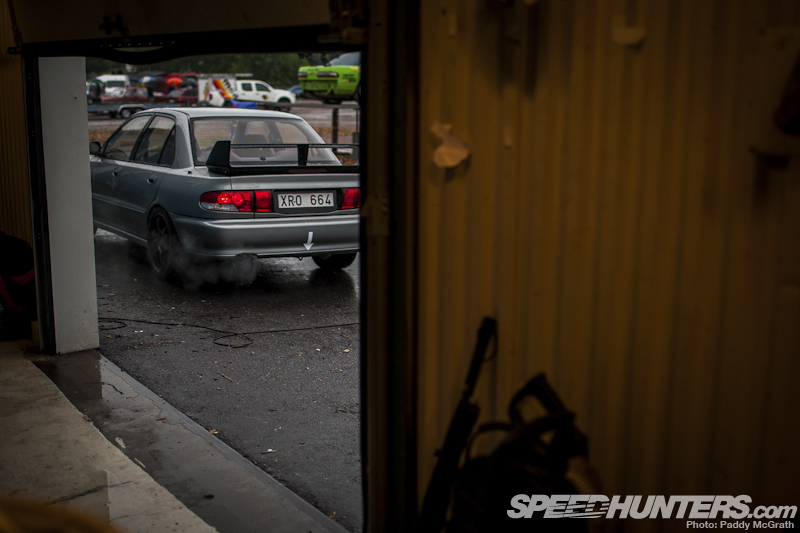 The Saturday morning started off wet. Really, really wet.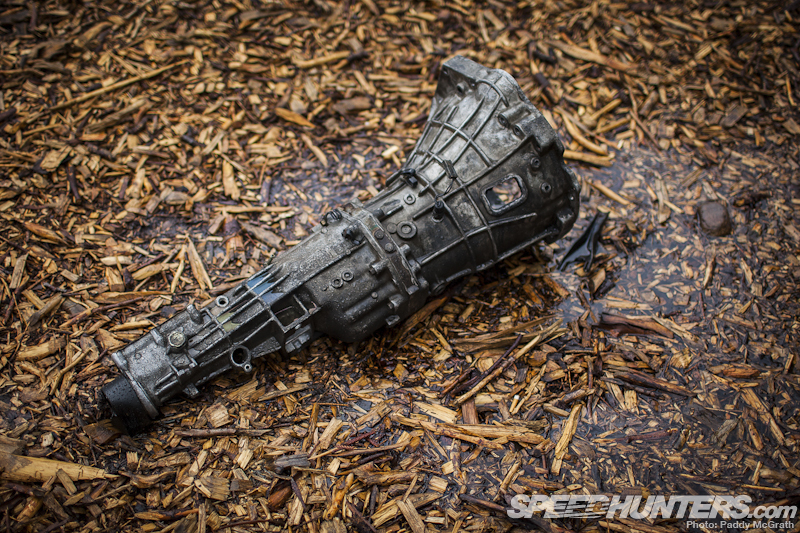 The remains of Friday's action were scattered across the paddock. If this gearbox could talk, it'd probably blame the driver.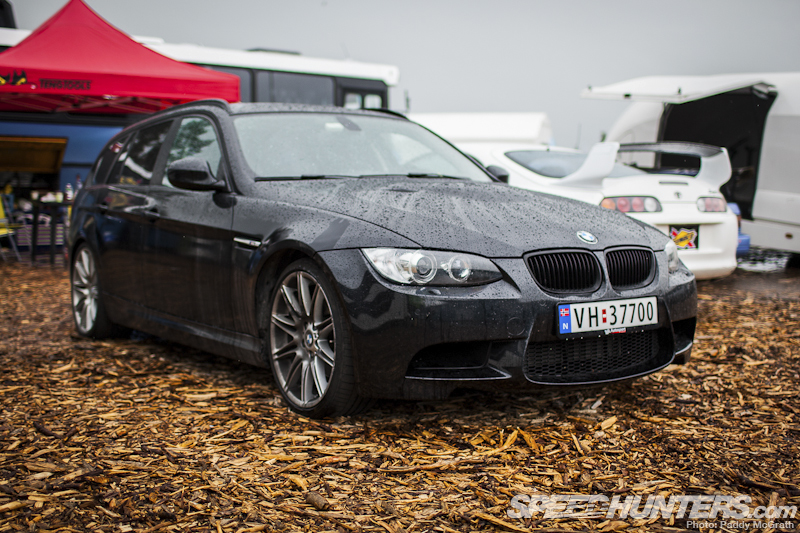 I quite liked this for its subtlety – E91 335i BMW with an E92 M3 front conversion. It's a lot more difficult than you'd think!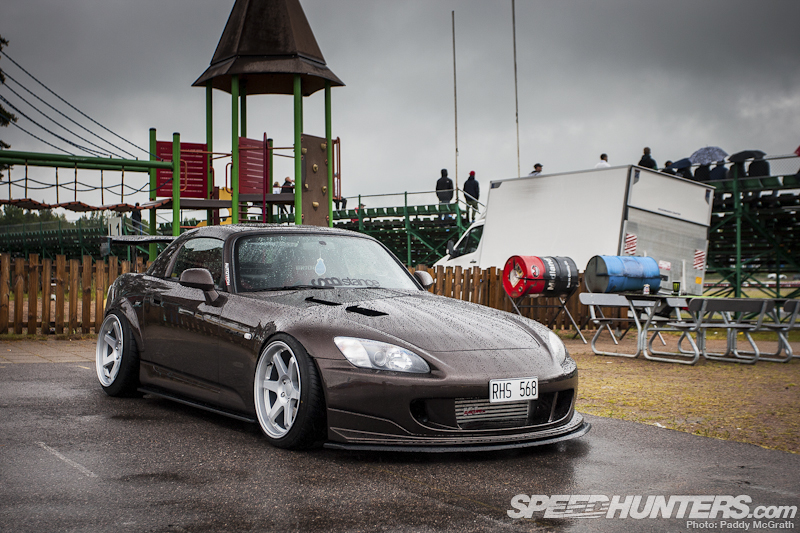 Turbo S2000 – a Honda with torque. Feature on its way …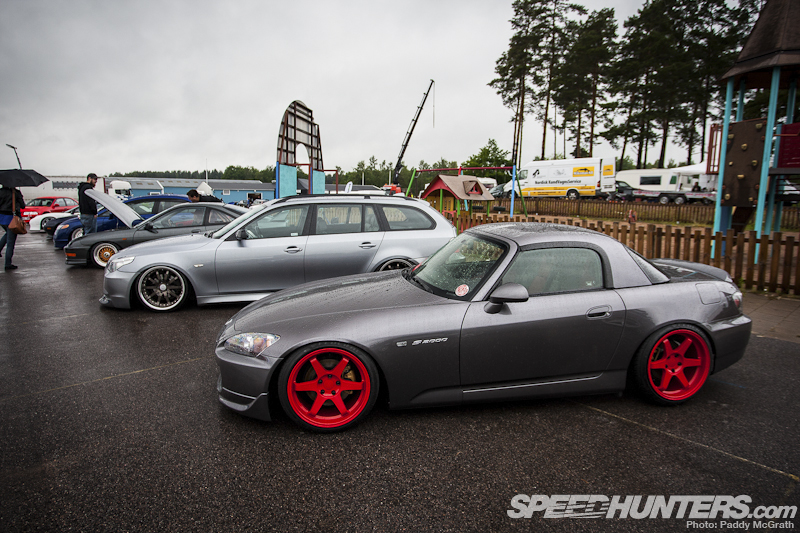 Club JDM Sweden had a pretty solid display of cars on show.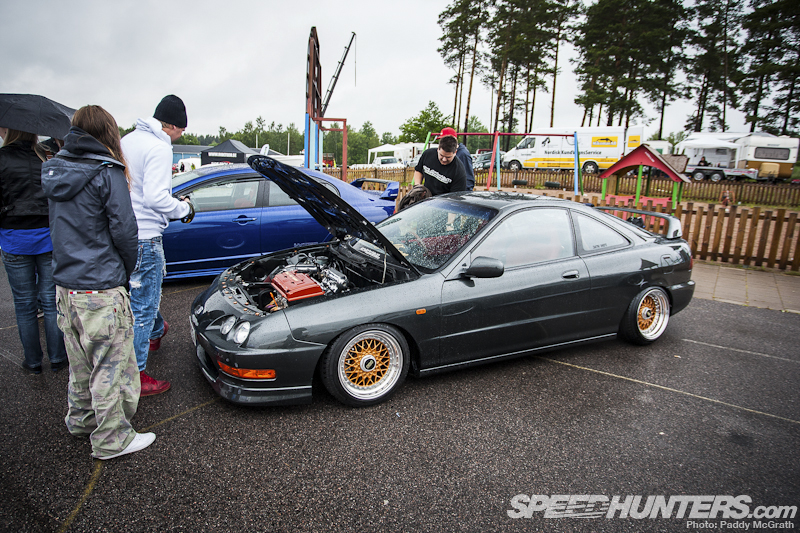 Speedhunters reader Marcus Eisenhut's DC2 Integra stood out for me. This is no trailer car and Marcus is proud that he drives it daily.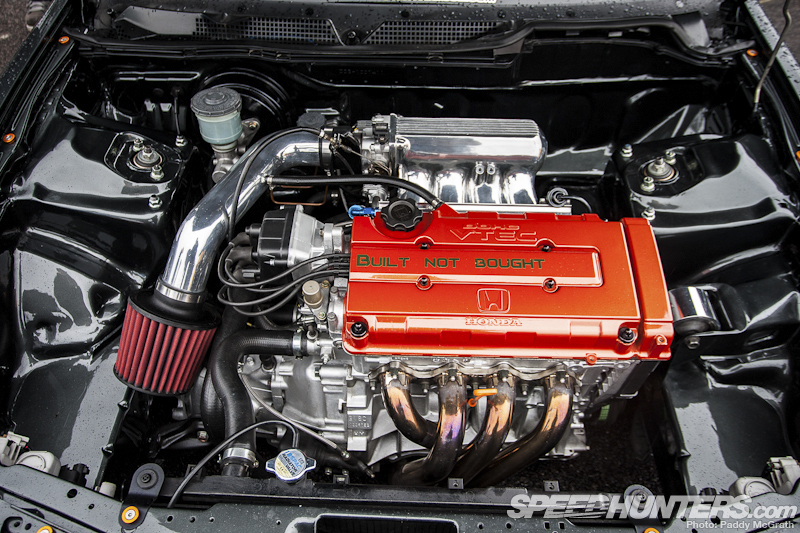 I can't imagine keeping it this clean is easy though!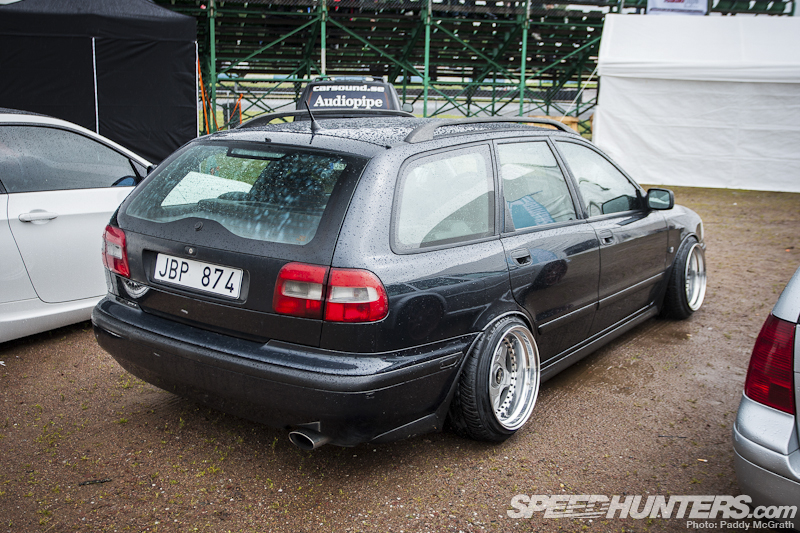 Volvo wagon was different.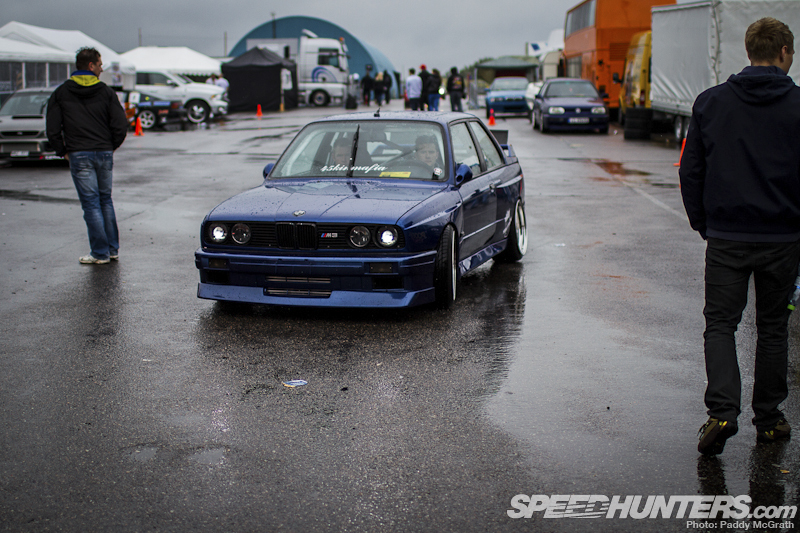 This E30 M3 was pretty special, I'll explain why in a bit …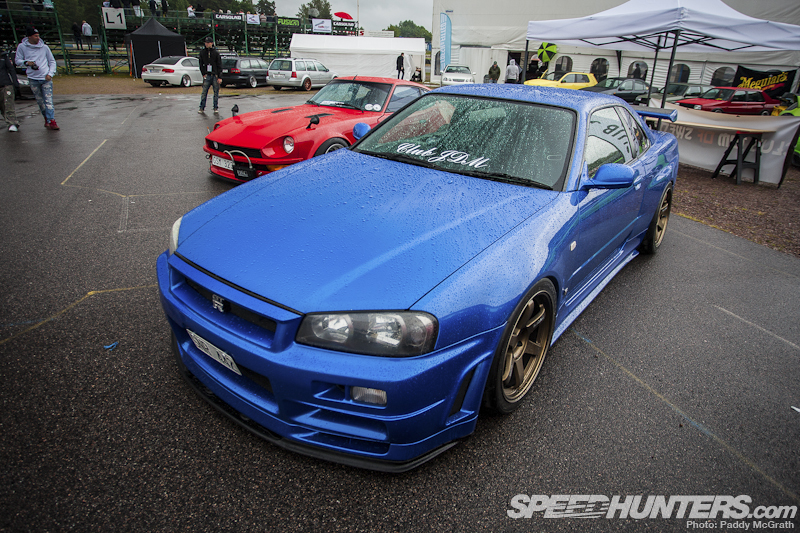 Every time I see a Bayside Blue R34 GT-R, I grow more and more envious of Dino.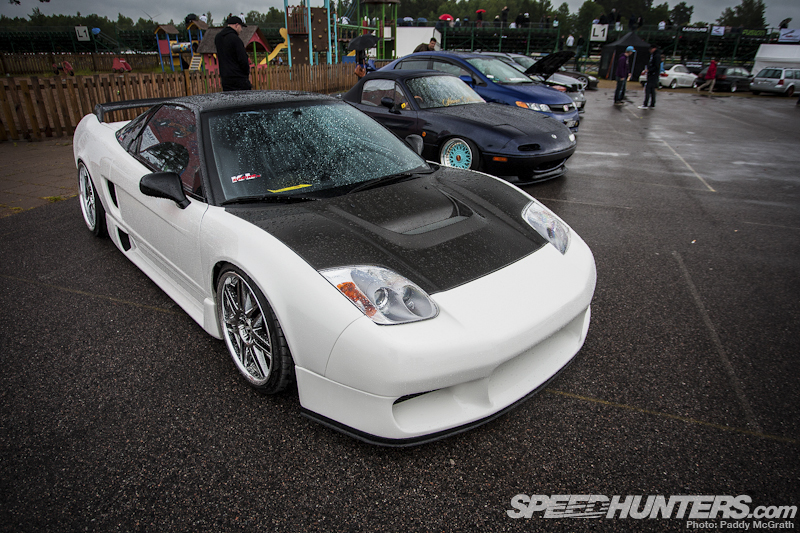 Acura NSX attracted a lot of attention.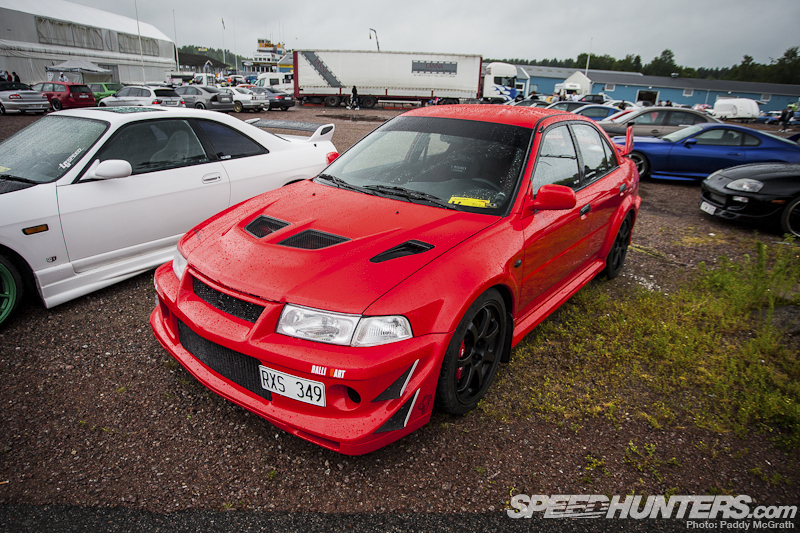 I still have a longing for the Lancer Evo VI – something so raw about them.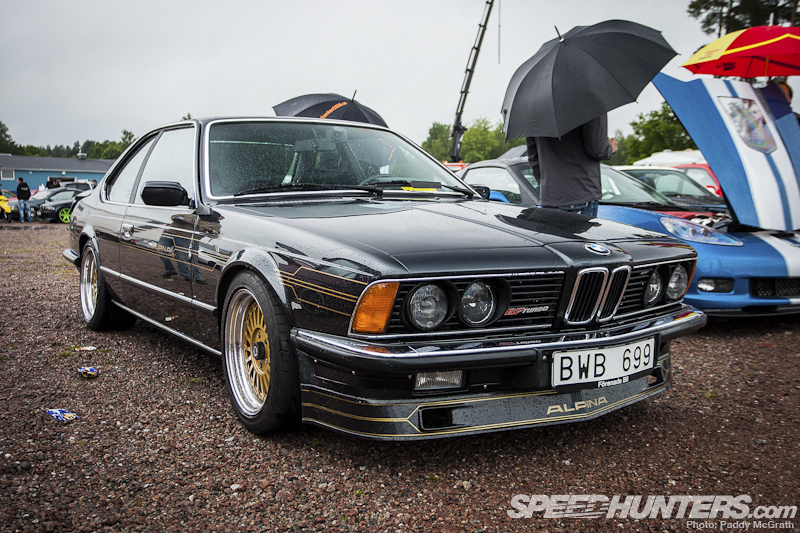 Alpina B7 Turbo was pretty original, but then sometimes it's best not to mess with a classic.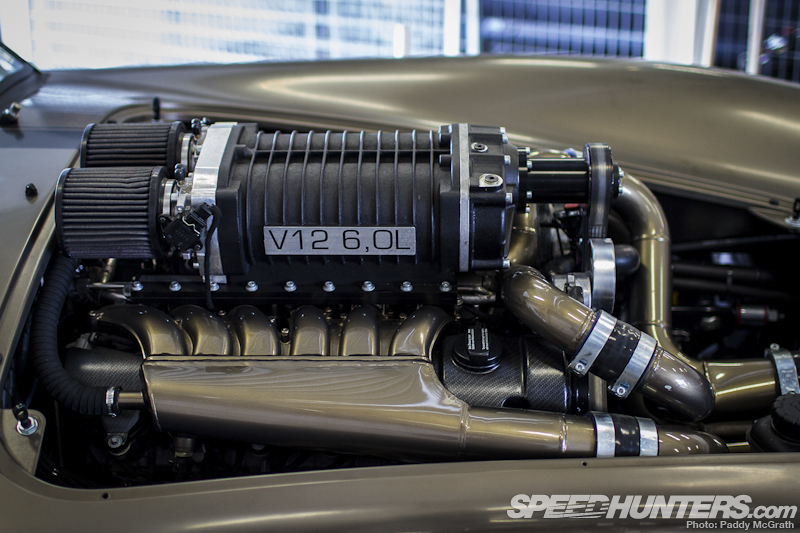 I couldn't help but be sucked in by the V12 Cobra again and again.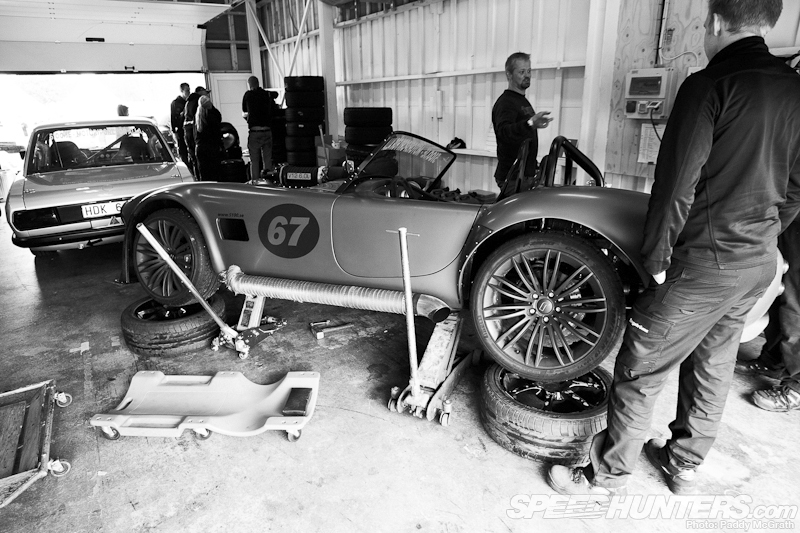 David Johansson from Superior kindly shared an on-board video from last year with us in the comments section of our last story. You can watch the video here.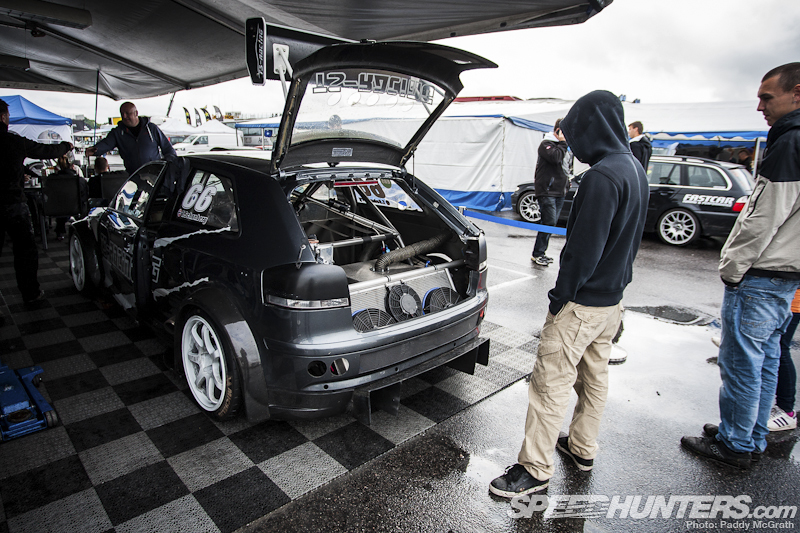 It's pretty difficult to make progress walking around the paddock at Gatebil. There is always something to suck you in and consume your time.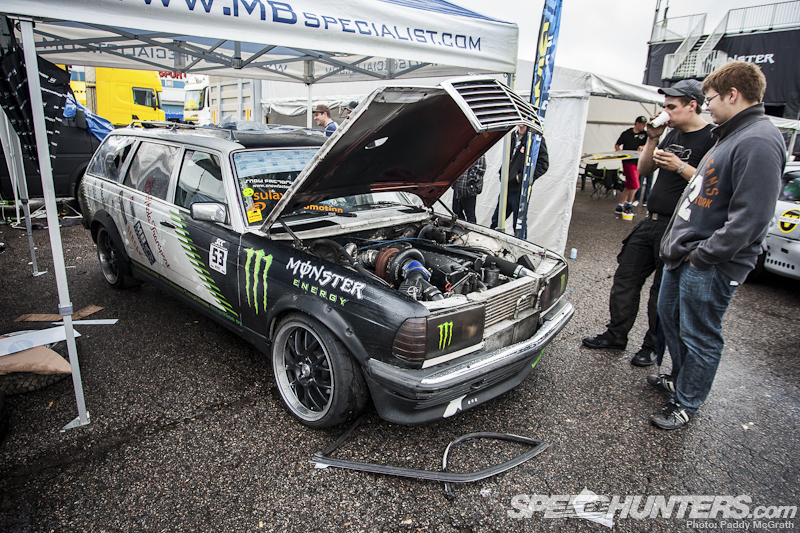 Probably the most famous diesel in the world? Well, behind the Le Mans Audis I guess …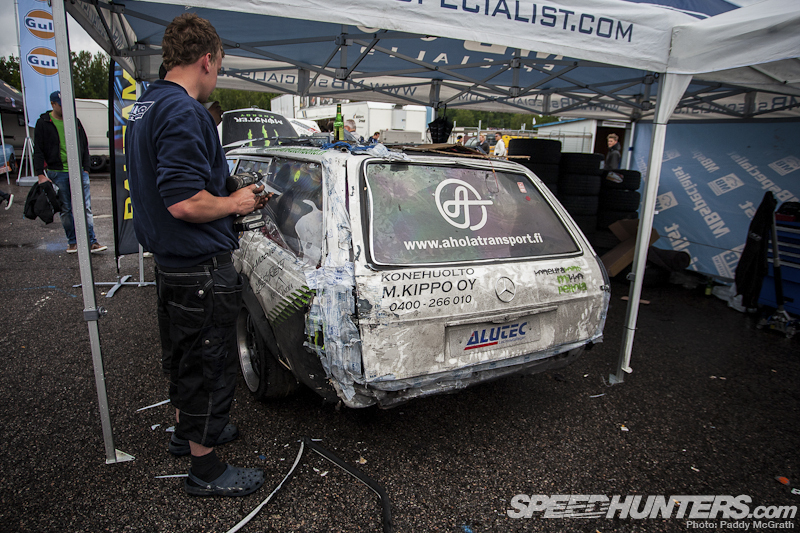 Rather sadly, I didn't get to see it run over the weekend as I had to leave early to catch a flight. It's still on my bucket list though.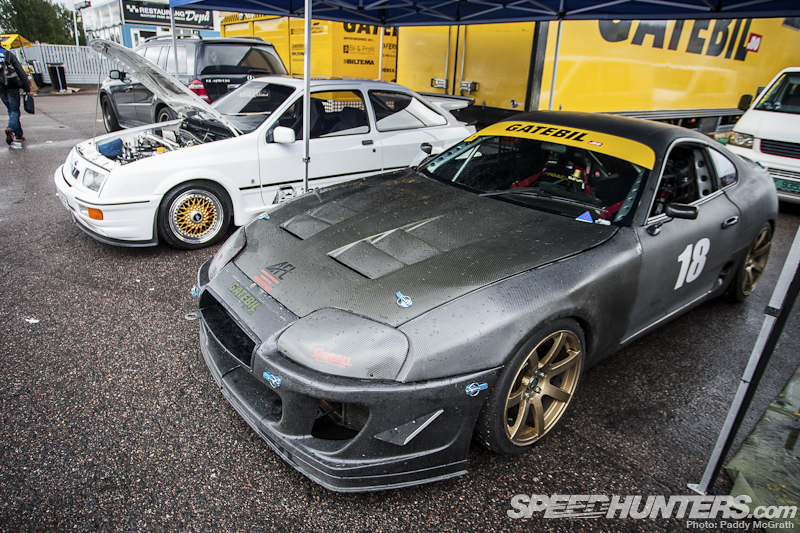 Sierra RS Cosworth and full carbon bodied Supra – a perfect example of the diversity at Gatebil.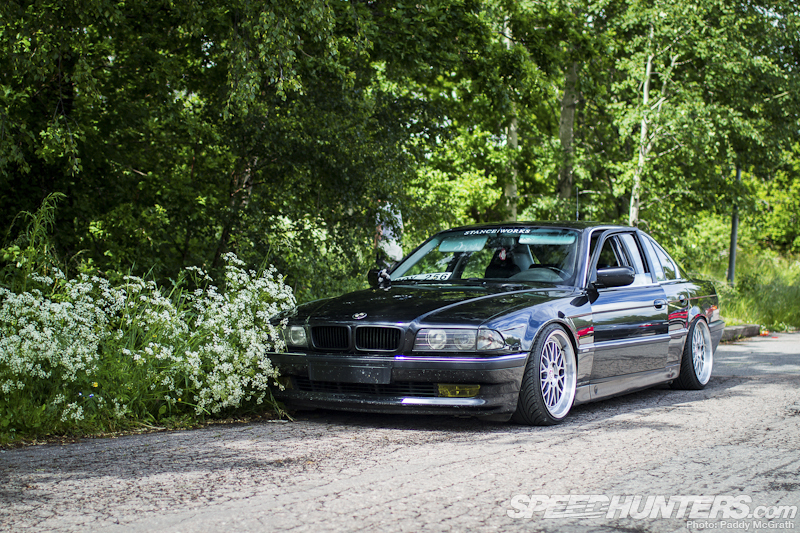 As the day went on, the sun made a welcome return. This tidy 7 Series gets my approval.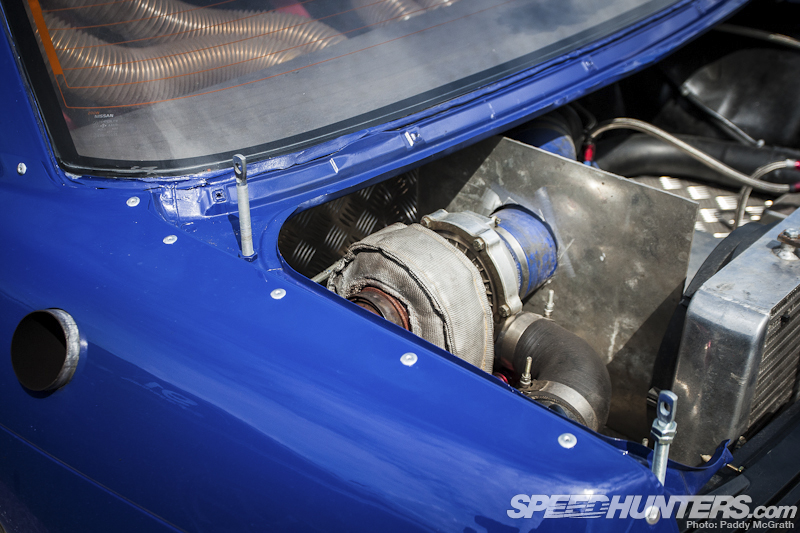 Rear mounted turbo setup in a PS13? Sure why not?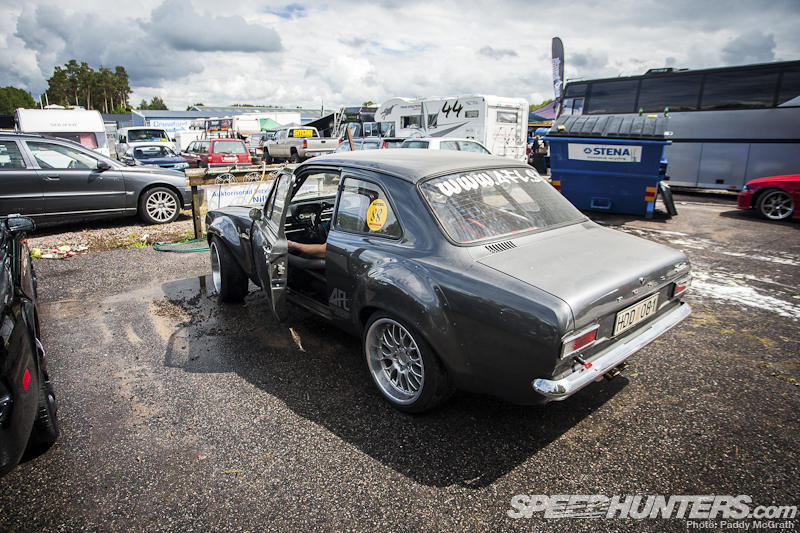 MKI Escort coming in for a wash.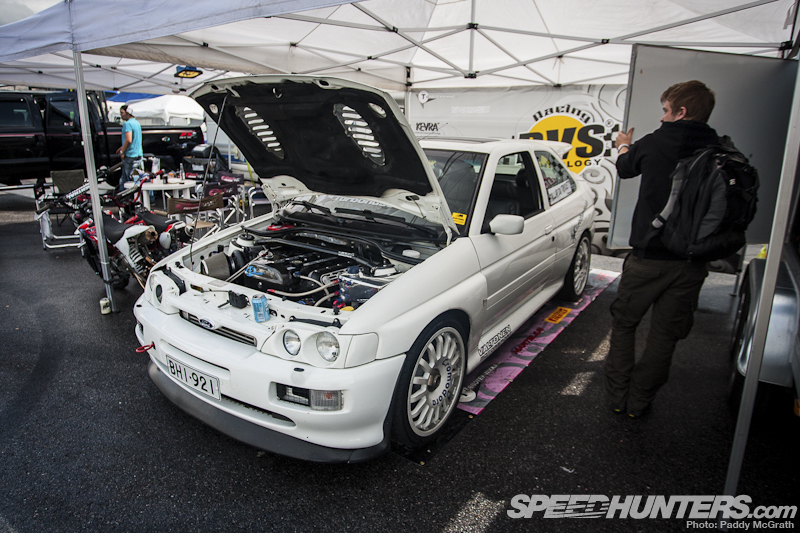 For pure its aggression, I don't think Ford will ever improve upon the EsCos.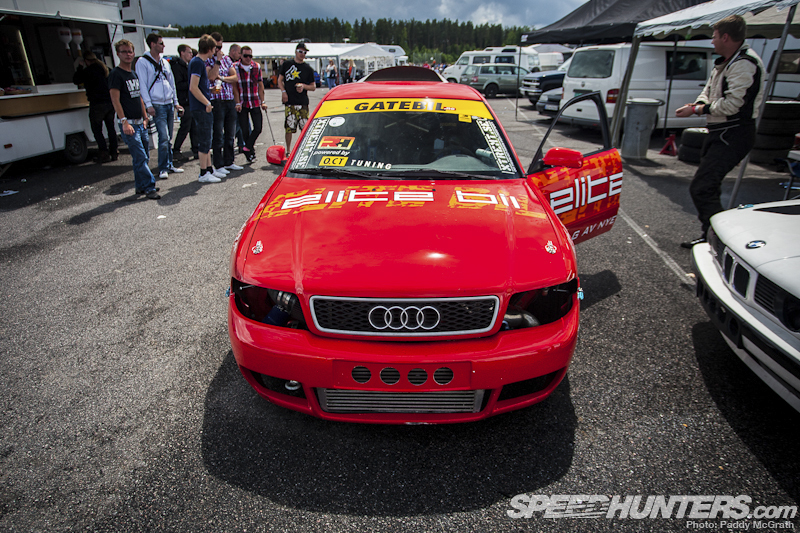 Kenneth Alm on his way to kill four more tyres. Traditional drifters can never complain about tyre changes again …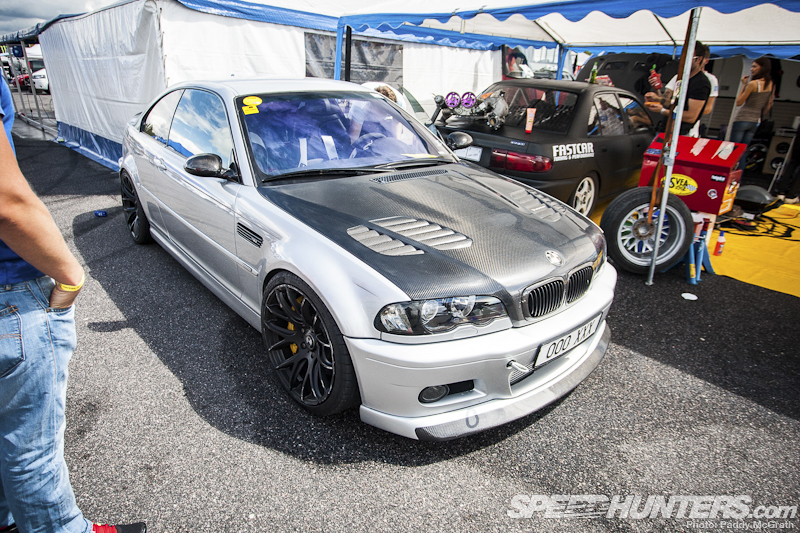 Simple E46 M3 was very appealing.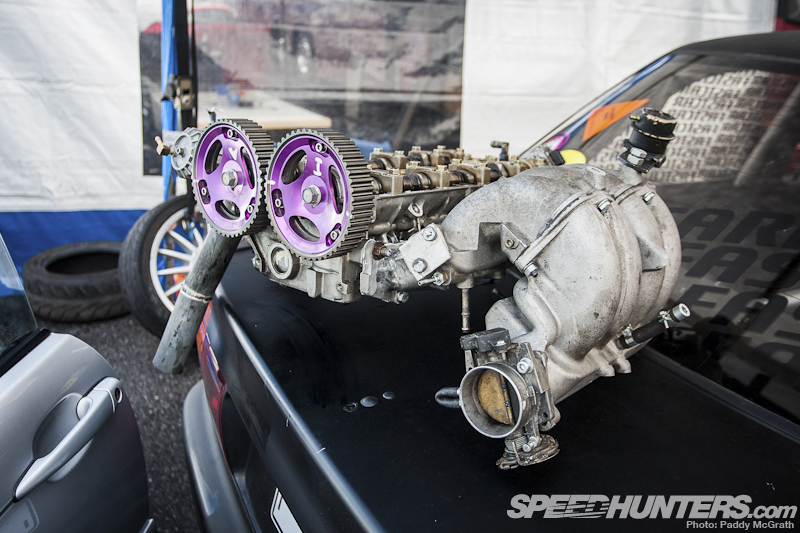 I'm no expert, but I'm pretty certain this isn't a good thing.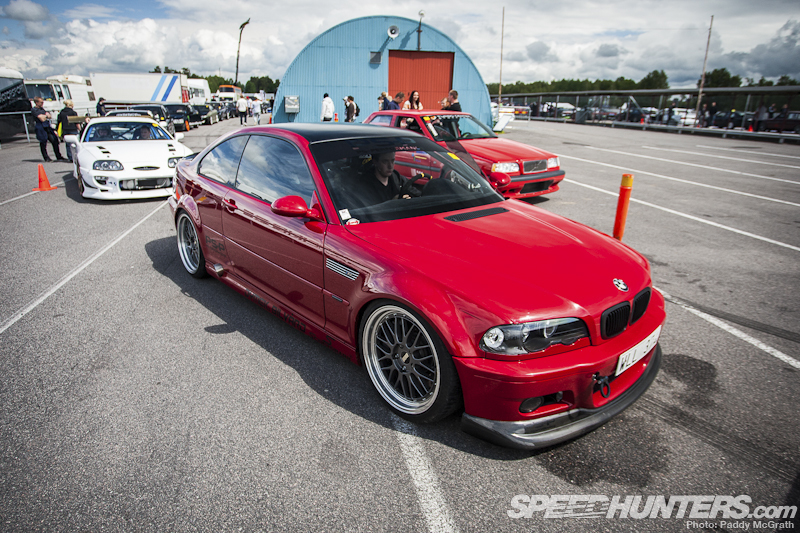 Side exit exhausted on this M3 caught my interest.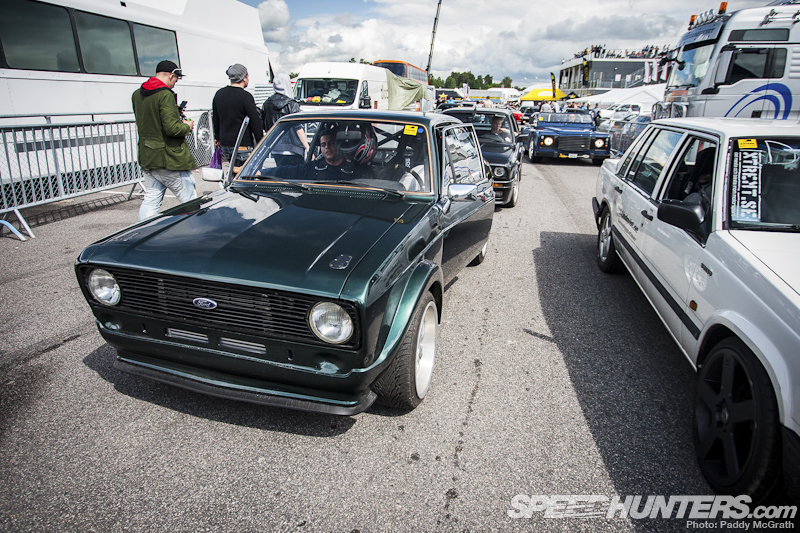 The queue for the tack was doubling back through the paddock – no sooner were cars back in from their runs before they were queueing again.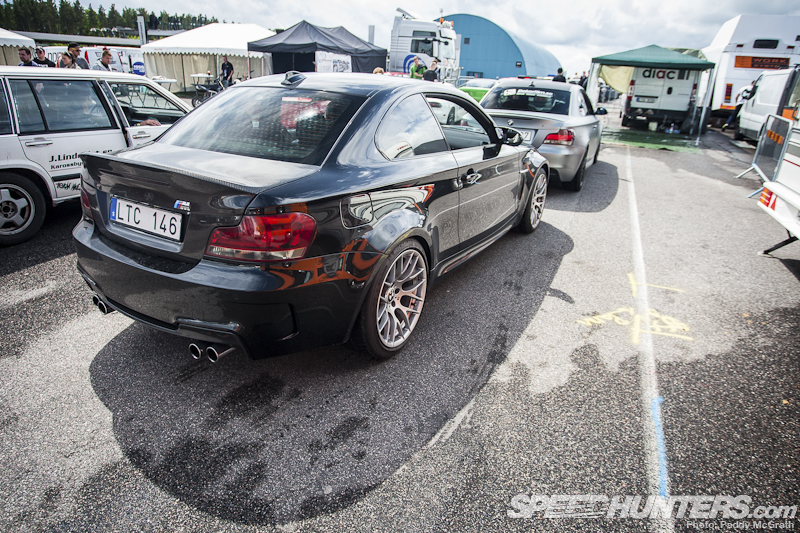 The 1M has really grown on me. I think it's going to be a very special and sought after car in years to come.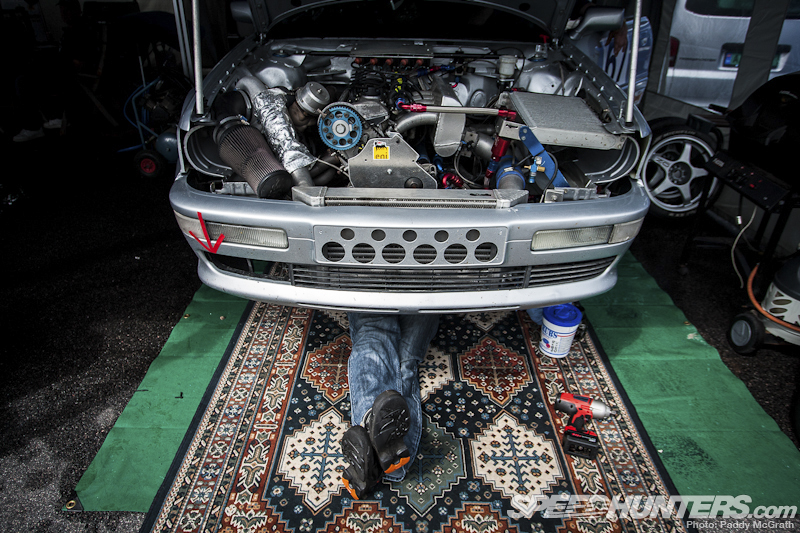 If you are going to work under your car, you might as well do it with a bit of style.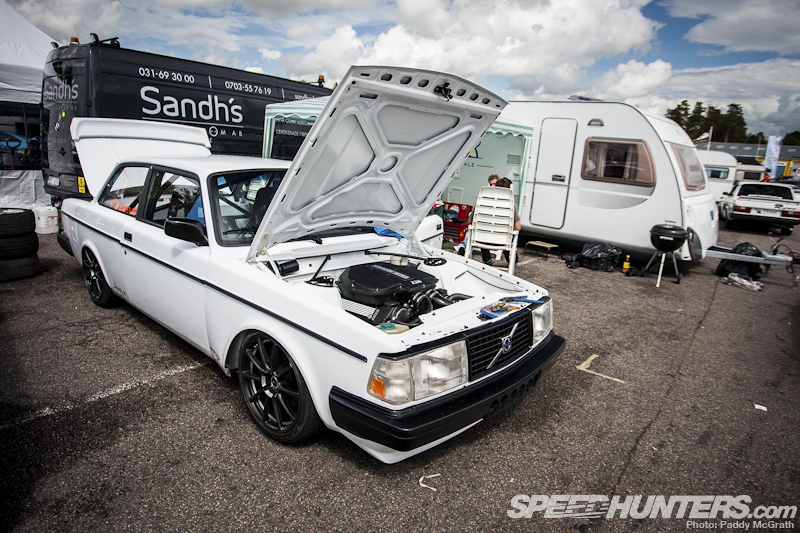 S62 BMW V8 in a Volvo. Seriously, I think it must be some sort of law in these parts for a car no to run its original engine.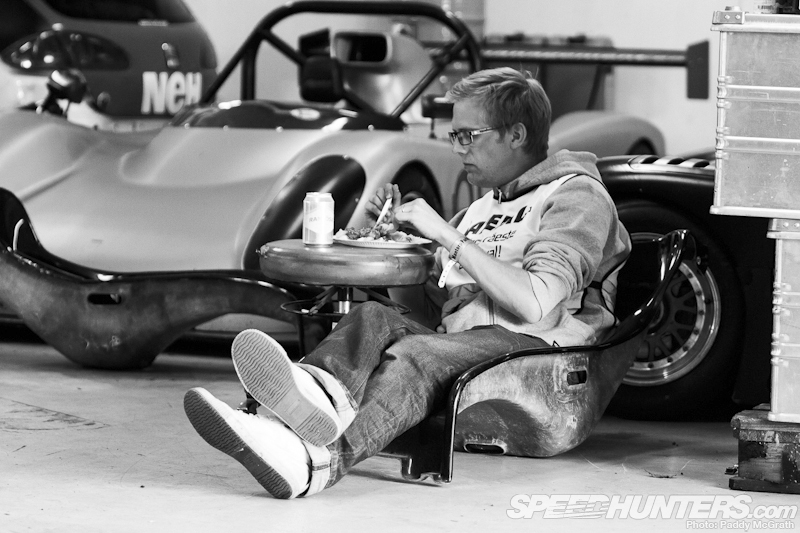 Martin Persson of Bilbilder.se enjoys lunch from a rather comfortable looking Radical seat.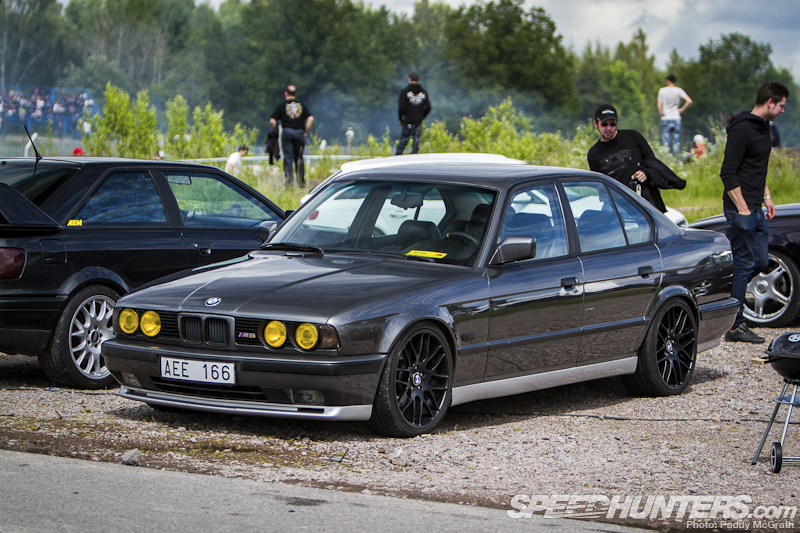 Must resist temptation to browse classifieds for E34 M5s, must resist temptation to browse classifieds for E34 M5s, must resist temptation to browse classifieds for E34 M5s …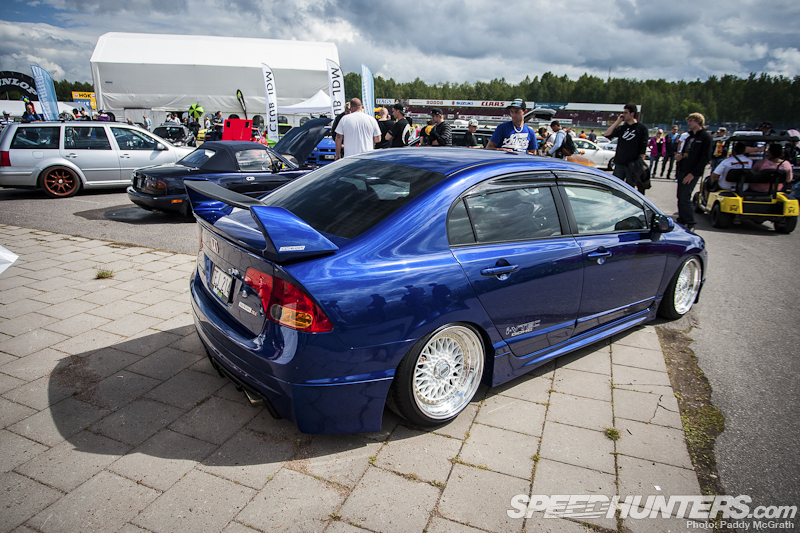 Although the stance scene in Sweden is relatively young, they are making huge strides in the right direction.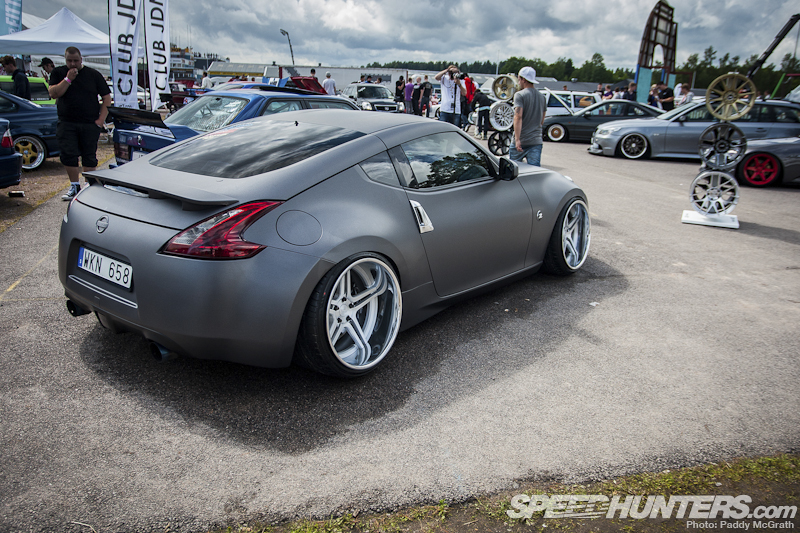 20×13 rears on this 370Z deserve respect.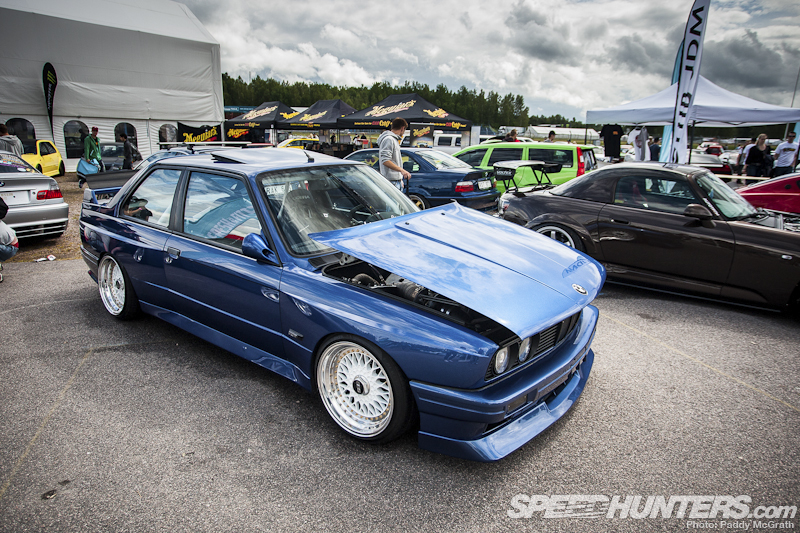 The Swedish do have an ever so slightly different approach to the scene made popular in the US.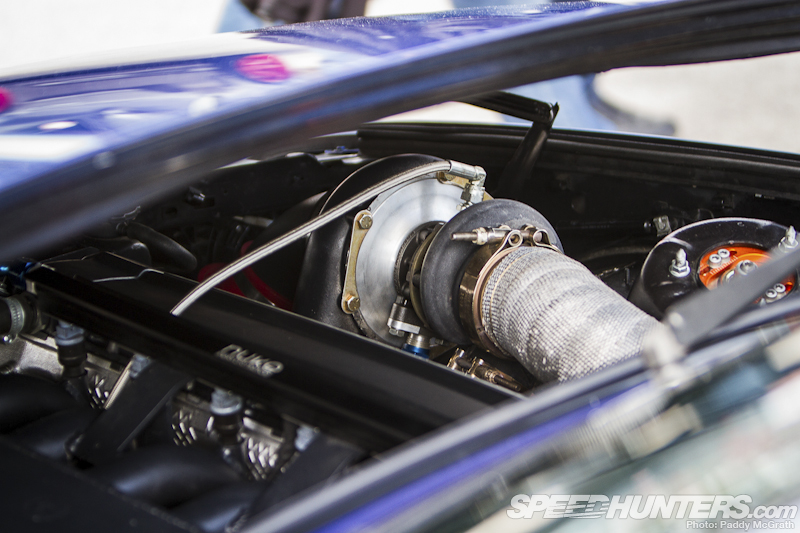 They often like to back up the looks with power; and lots of it.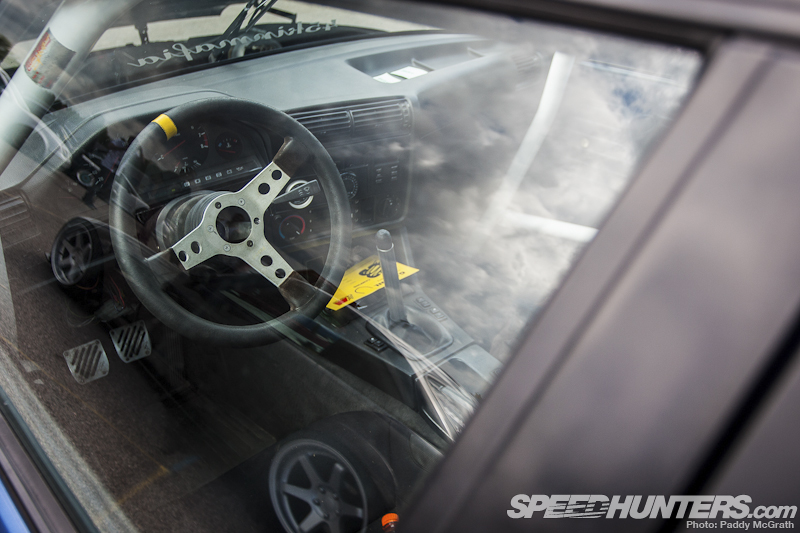 This particular M3 is making in excess of 700+WHP.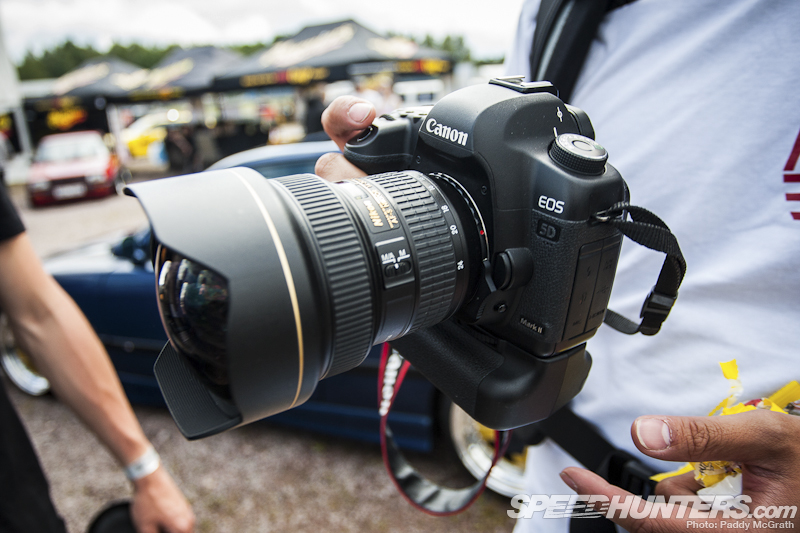 Strange 'engine' swaps aren't confined to the cars either …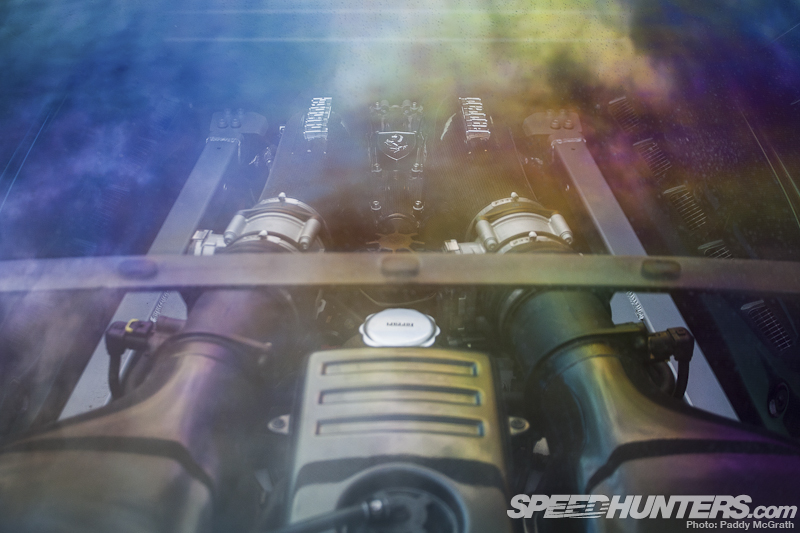 F430 Scuderia engine bay was transformed with a rainbow of color.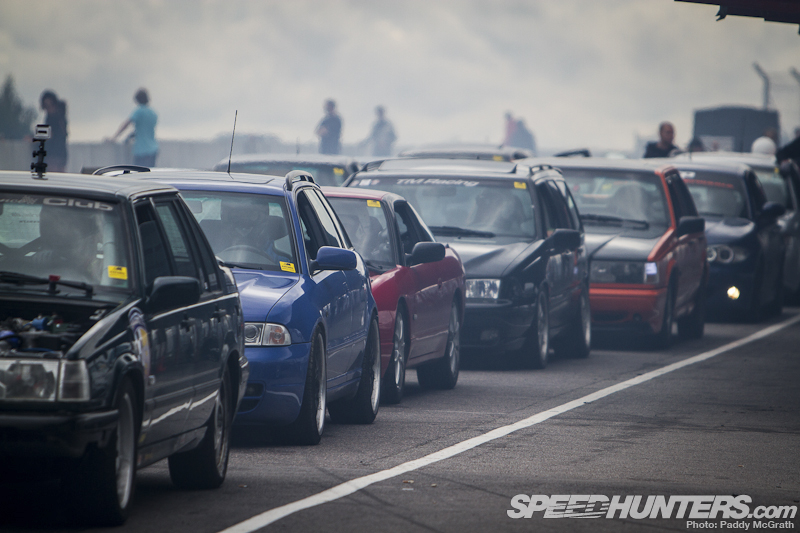 Meanwhile in the pits …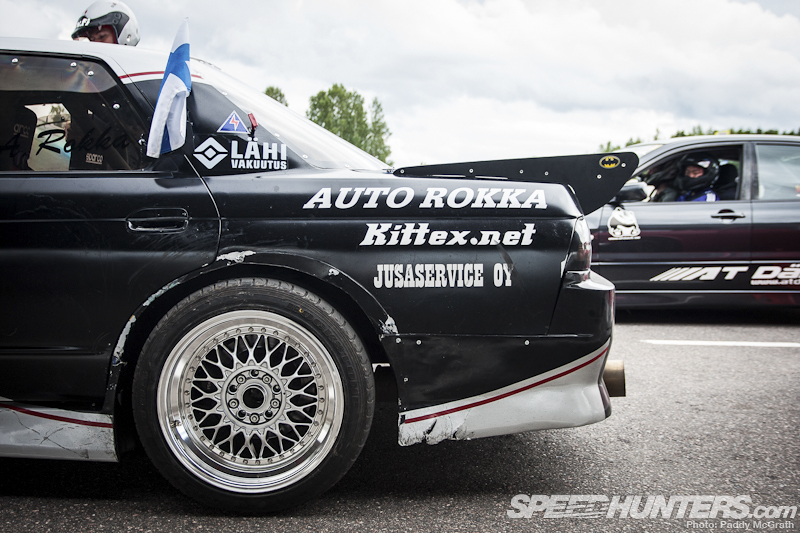 Four door R32 Skyline rocking a bat-wing.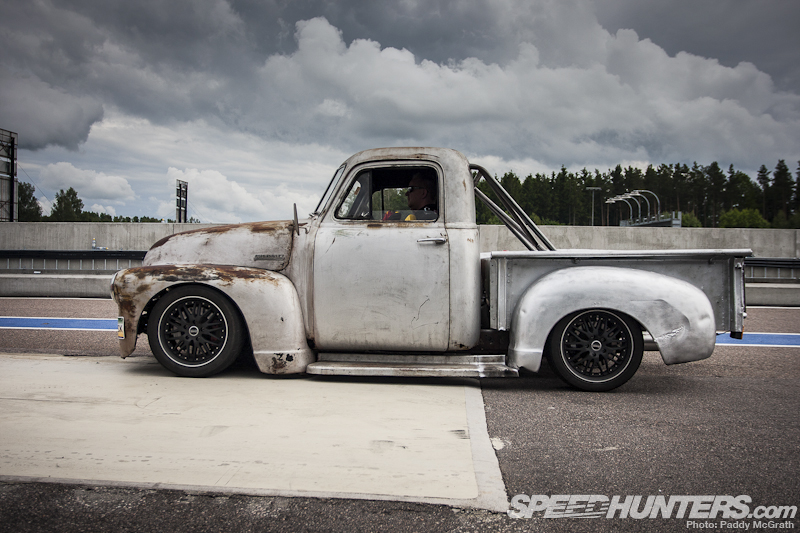 Chevy pickup was running an LS motor and sliding with the best of them all weekend.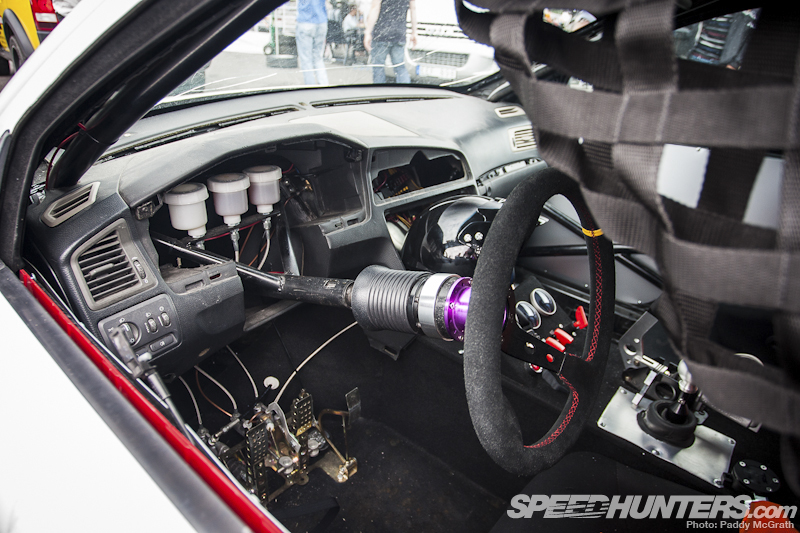 Interesting location for fluid reservoirs!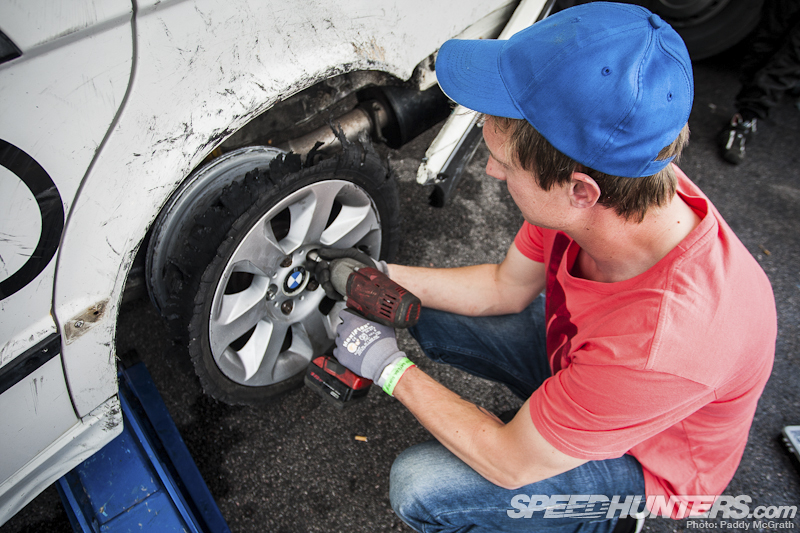 Got to give credit where it's due, this is what you call getting your value for money from your tyres.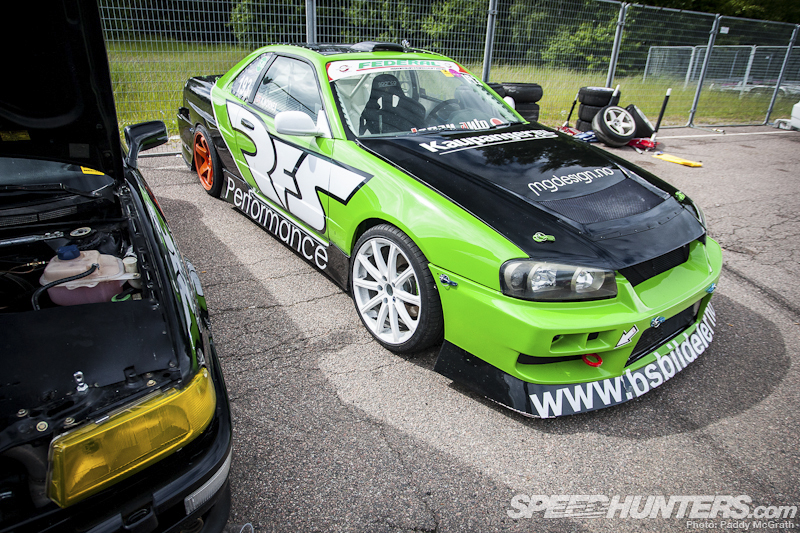 R34 Skyline was running JZ powers and laying down solid runs all weekend.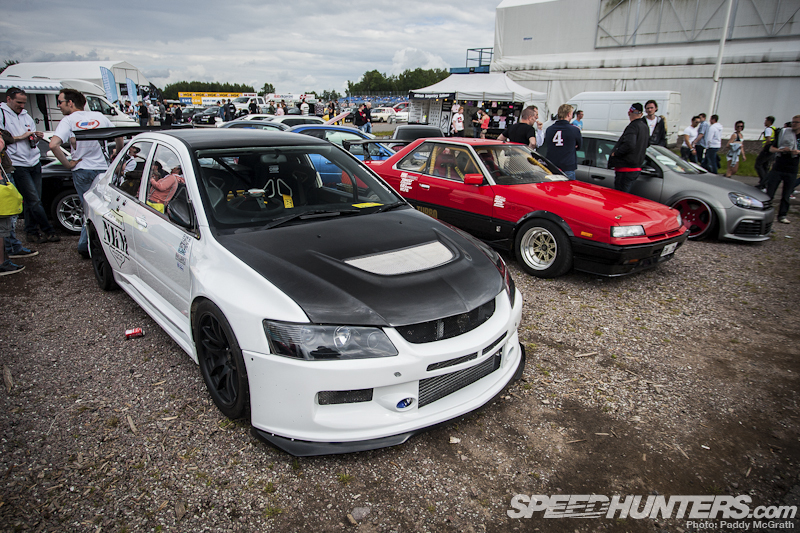 Come Saturday afternoon, the Superior stand was showing some great quality and diversity.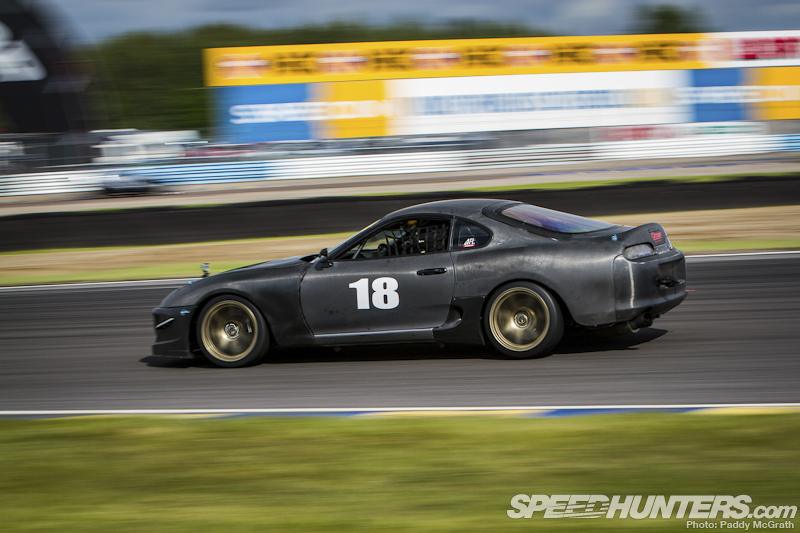 Supra pictured earlier was struggling to find traction during the Xtreme sessions. Plans are afoot for wider rears in the near future.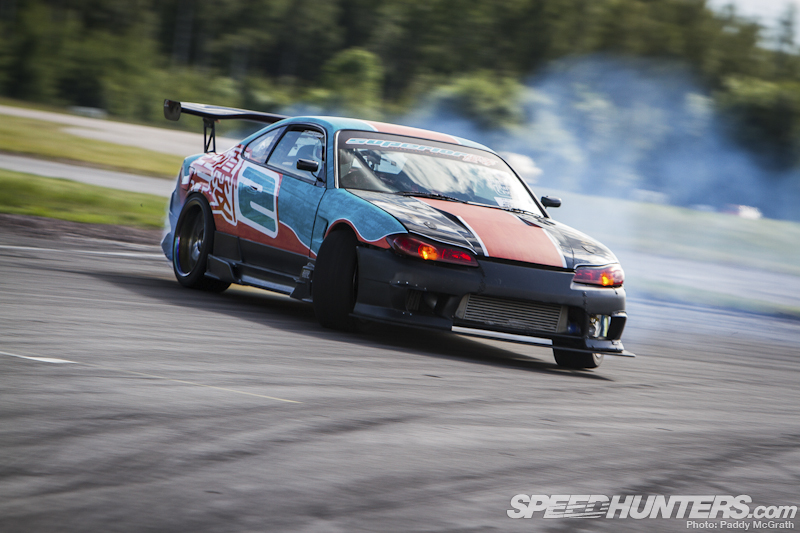 Thomas Pettersson was putting the ex-Ueo S15 through its paces, and with style.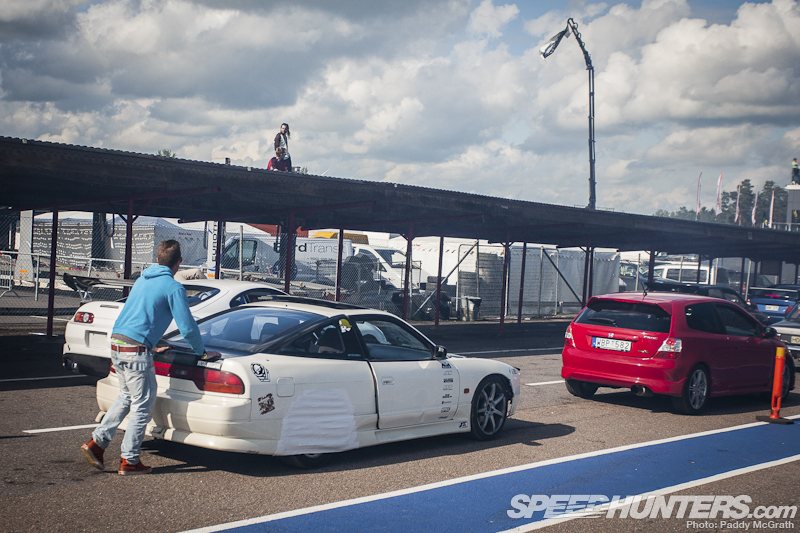 I really hope this doesn't catch on.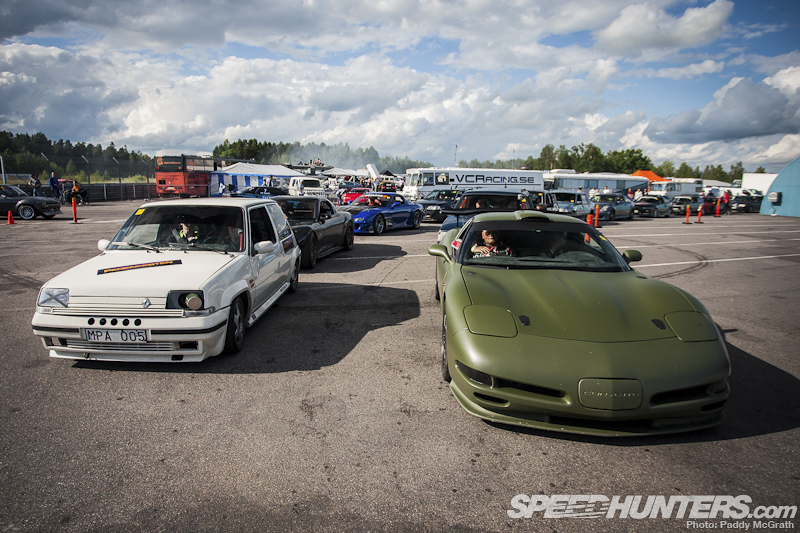 Renault Versus Corvette in the most unlikely pairing of all time?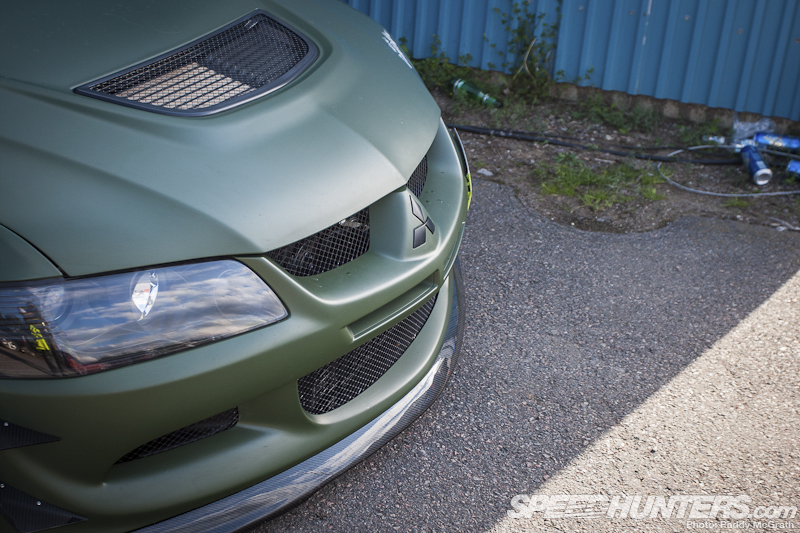 Even walking away from the event, I was still desperately trying to grab that 'one last shot'. Gatebil creates an insatiable thirst in you for more. No matter how much information you consume, and how many crazy ideas you come across, you're always left with a feeling that maybe you've missed something.
I really don't think there is any other series on earth quite like Gatebil, and maybe that's a good thing. I hope Gatebil never loses touch with what makes it so special.
I just want to write a huge thank you to Mikael Jaronsinski and the crew, actually the family that is Superior Imports for their incredible friendship and hospitality over the weekend. If it wasn't for these guys, I doubt I would have uncovered even close to half of the things I found last weekend. Thank you!
–
Paddy McGrath
Gatebil Mantorp 2012 on Speedhunters