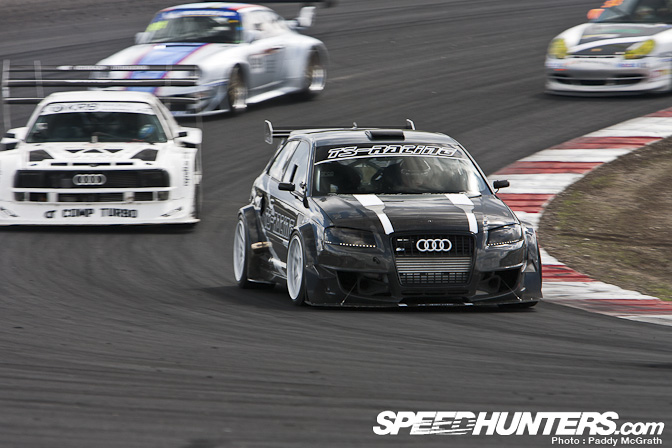 Where yesterday's KRB Audi was the reincarnation of the amazing Group B era, I'd imagine the TS Racing Audi A3 is maybe a better representation of what Group B would look like in modern times.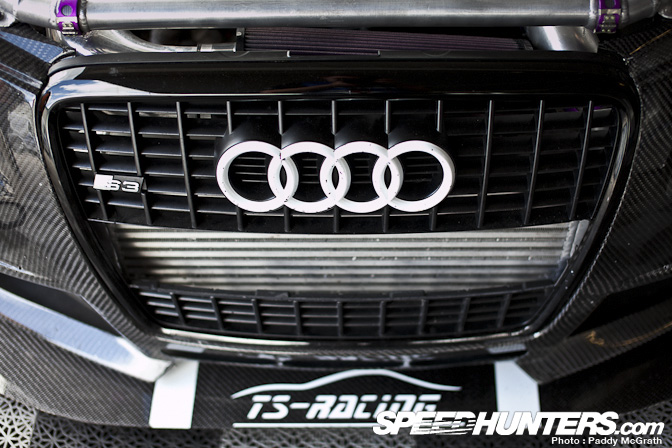 Built by TS Racing from Oslo in Norway, the A3 was built to compete in the extreme class at the Gatebil events.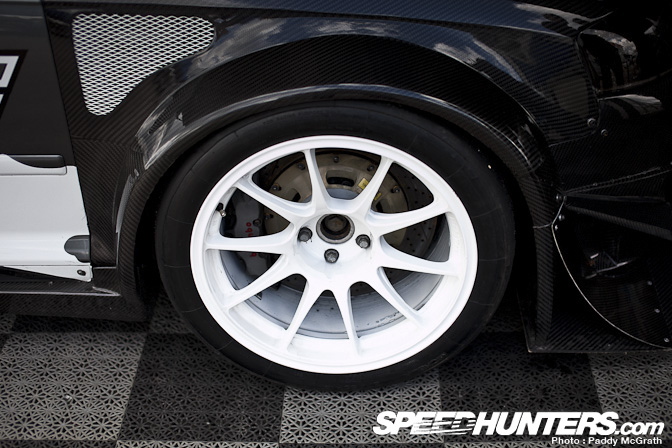 A tubed front end and lots of carbon body work has helped the relatively meaty standard car to drop to around 1100KGs in weight.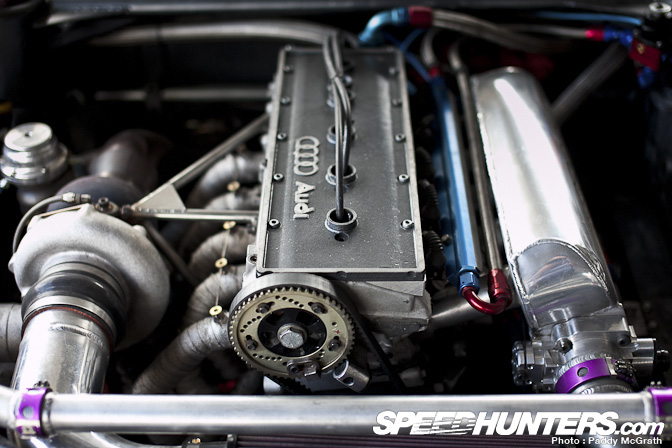 A 2.5 litre, five cylinder turbo charged Audi motor provides the power for the Quattro four wheel drive system.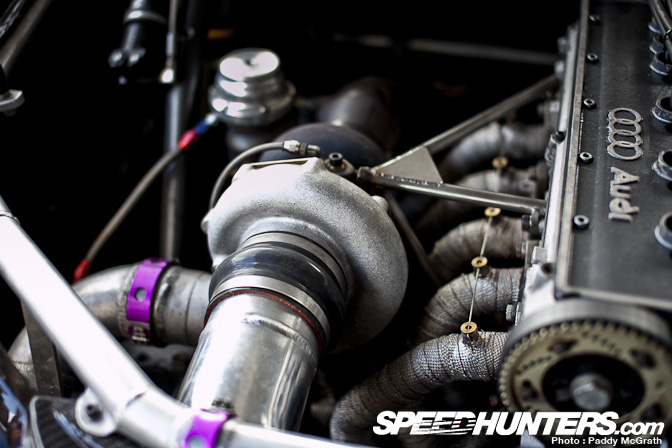 Power is rated at 910BHP and 760 ft/lbs of torque.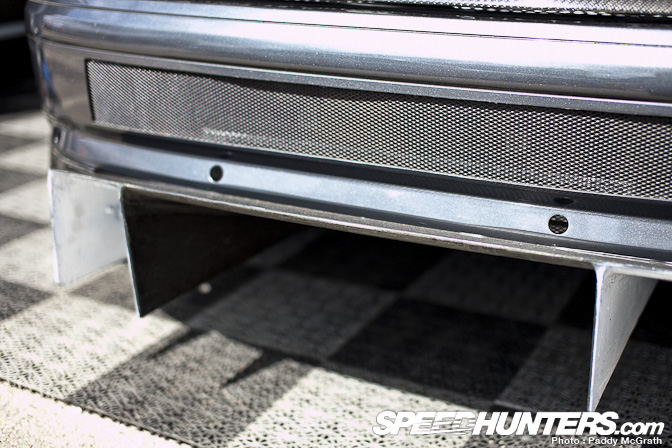 The car is of course designed to be all business, with lots of aerodynamic tweeks including a rear underbody diffuser.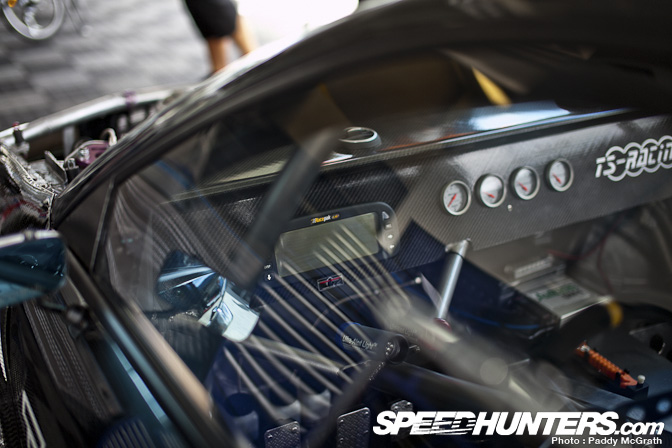 The weight saving carbon fibre continues to the inside. The driver's seat has been moved back slightly for better weigh distribution.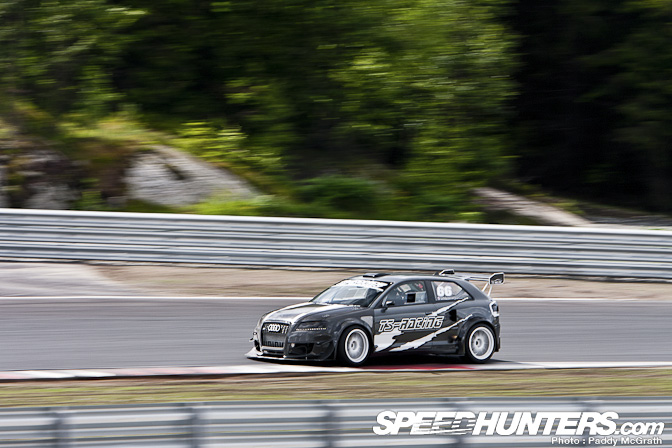 I'm really enjoying taking a closer look at these cars from Gatebil. I guess it's because things are done so differently to how we usually see things done, it's a bit of an eye opener into a world which doesn't get the coverage it deserves.
One more spotlight on its way before we wrap up our 2011 Gatebil coverage completely with a final desktops post – any requests ? 
-
Paddy McGrath