This weekend Toyota owners and fans gathered at the historic Queen Mary in Long Beach for Toyotafest 2012. Now in it's 17th year, Toyotafest is probably the greatest Toyota-focused event in North America, with the grassy park beside the Queen Mary packed with Toyotas of every type, not to mention cars with Lexus and Scion badges.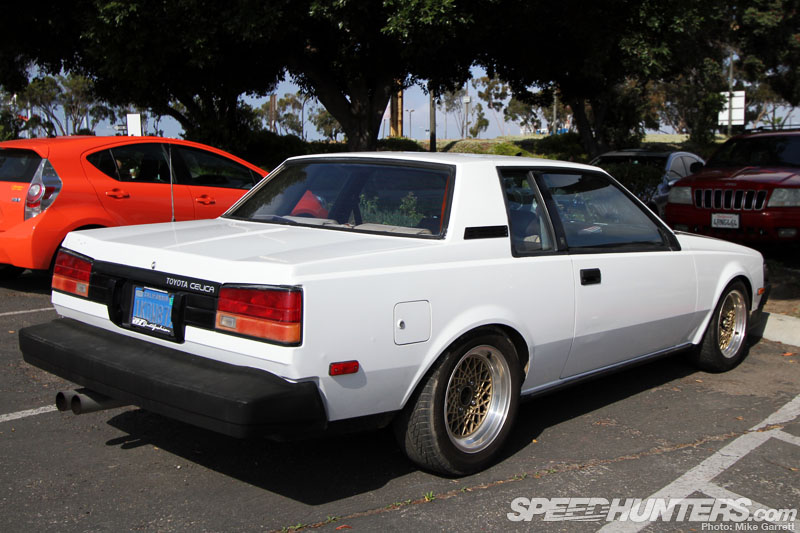 The weather couldn't have better for the event, with sunny skies and temperatures hovering in the typically SoCal mid 70s. One of the first cars that caught my eye in the morning was this Celica coupe spotted in the parking lot.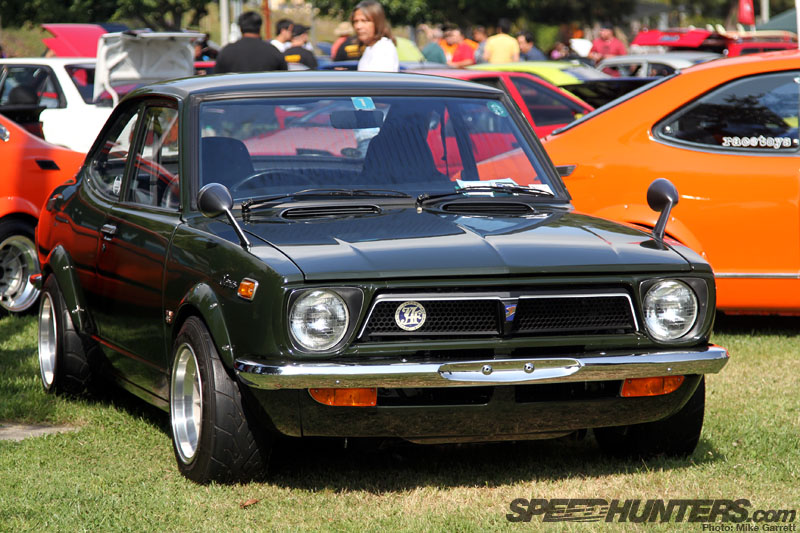 After attending last year's event I knew what to expect as I made my way through the gates of the show – a gathering of the best vintage Toyotas that Southern California has to offer. I'm sure I speak for many when I say the classics are the real highlight of the event.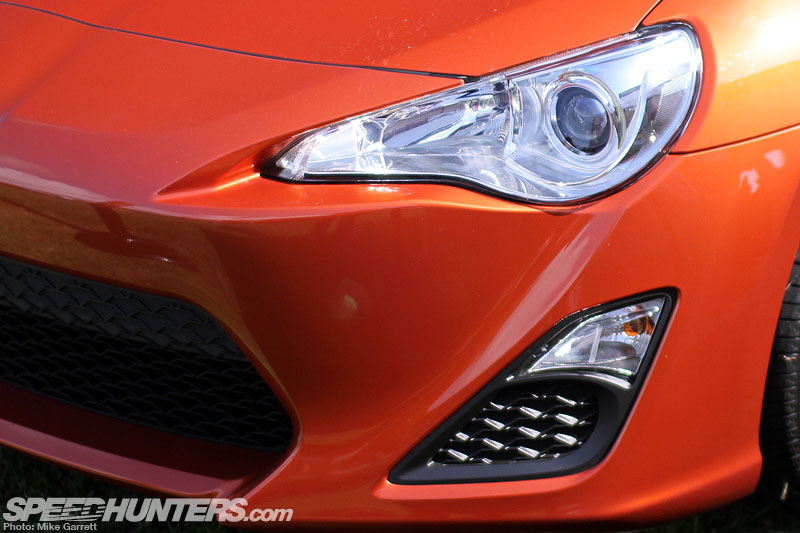 But this year there was a new-found excitement at the event thanks to the debut of the Scion FR-S.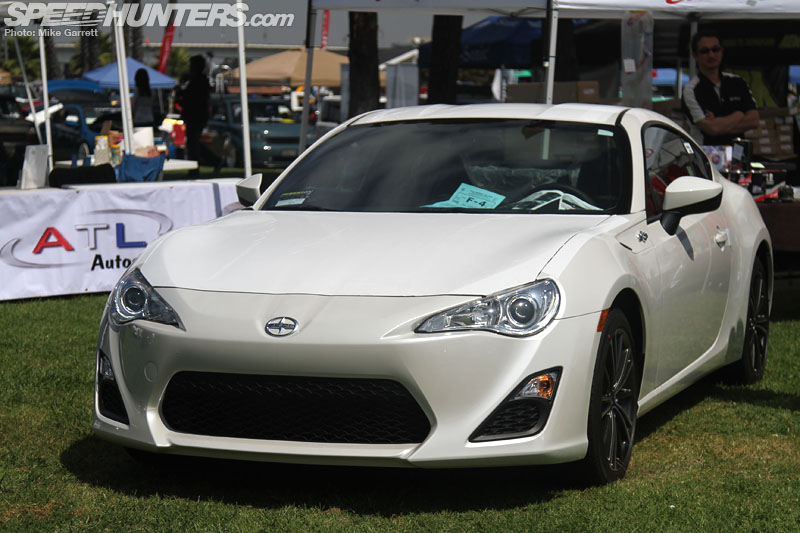 America's very first production FR-S cars are just now making it into the hands of their owners, and what better way to celebrate than by heading over to Toyotafest? I believe this particular FR-S is owned by Moto from Club4AG, a pioneer in the American AE86 scene and drift community.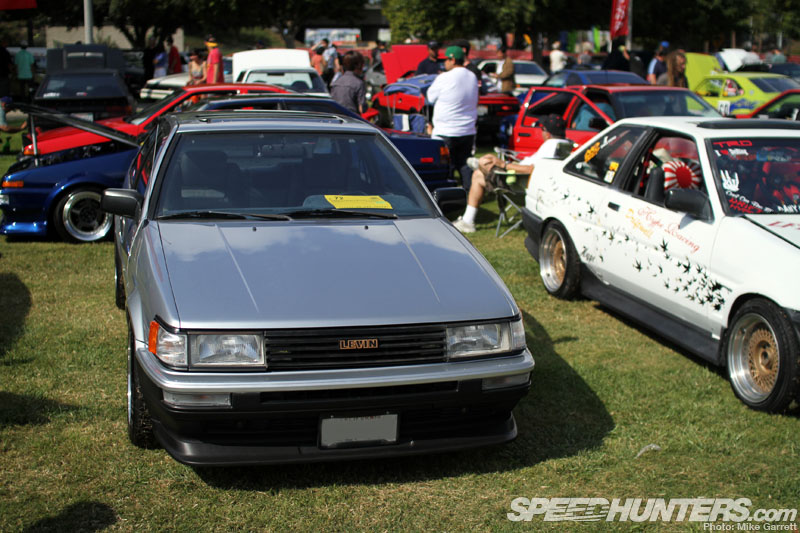 Sitting just across from the FR-S was the AE86 area. Very fitting.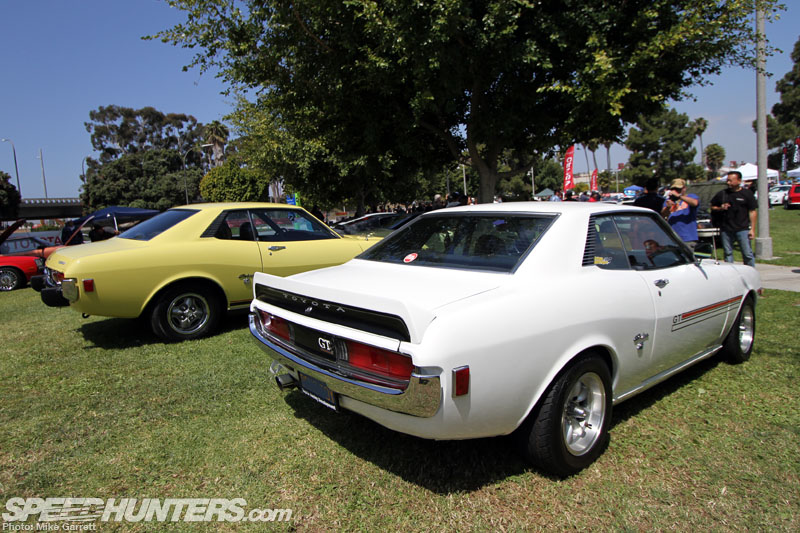 What I like most about Toyotafest is the way it brings enthusiasts of so many different types together in one place. On one end you have the crowd that restores, modifies, and preserves the classics…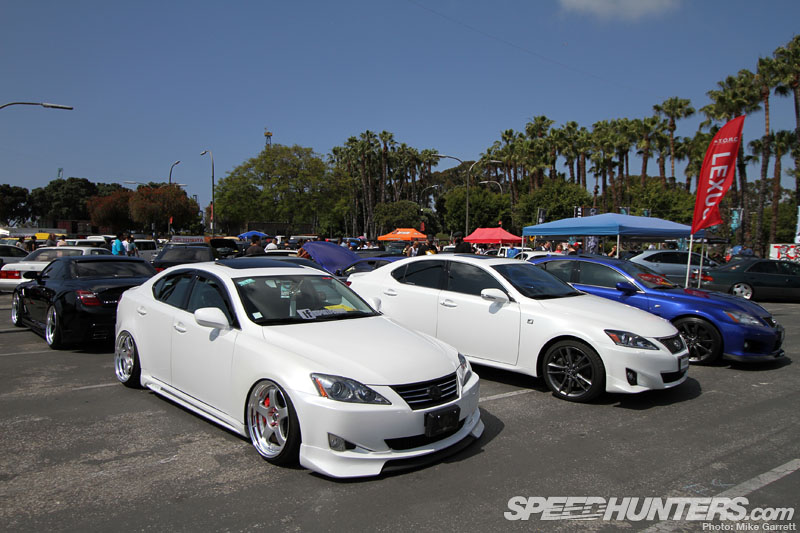 …in another corner you have the luxury-loving Lexus owners…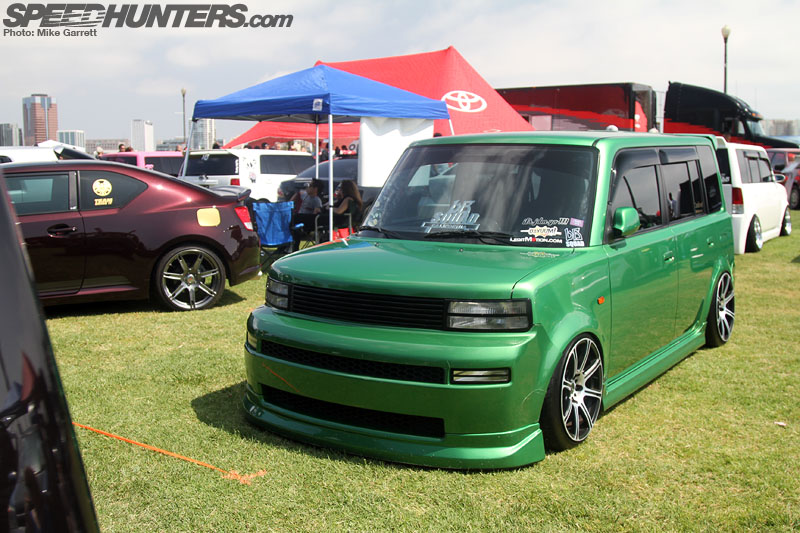 …and of course the vibrant Scion community in another area. They are all completely different from each other, but share the same passion for the vehicles Toyota has created over the last several decades.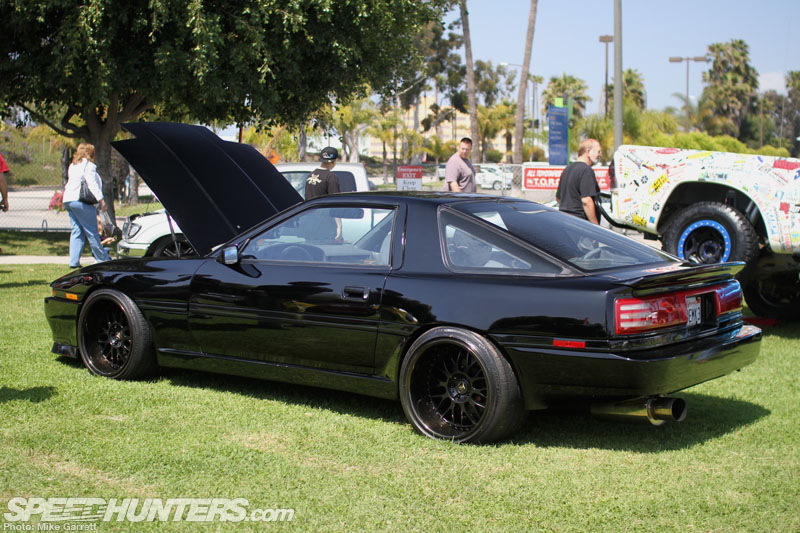 Although it always seems to be overshadowed by the newer models, the third generation Supra can still be quite a car when it's built right. Take this black beast for example.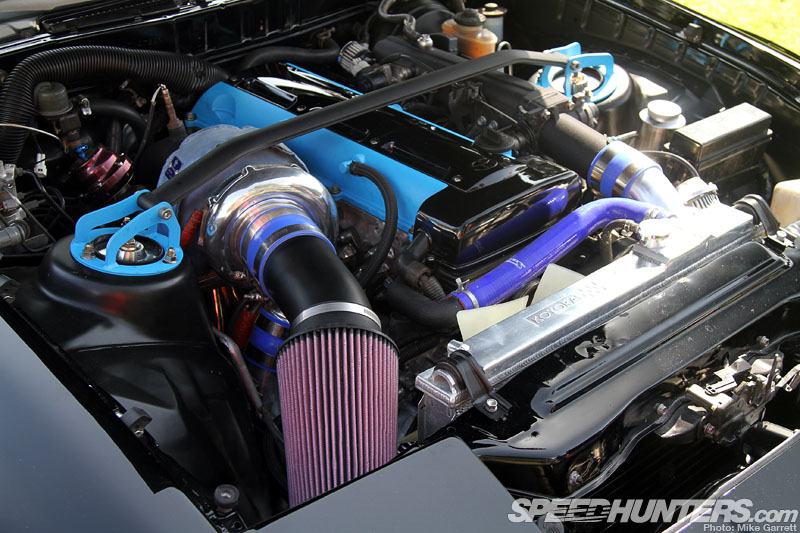 It was equipped with a single turbine 2JZ swap…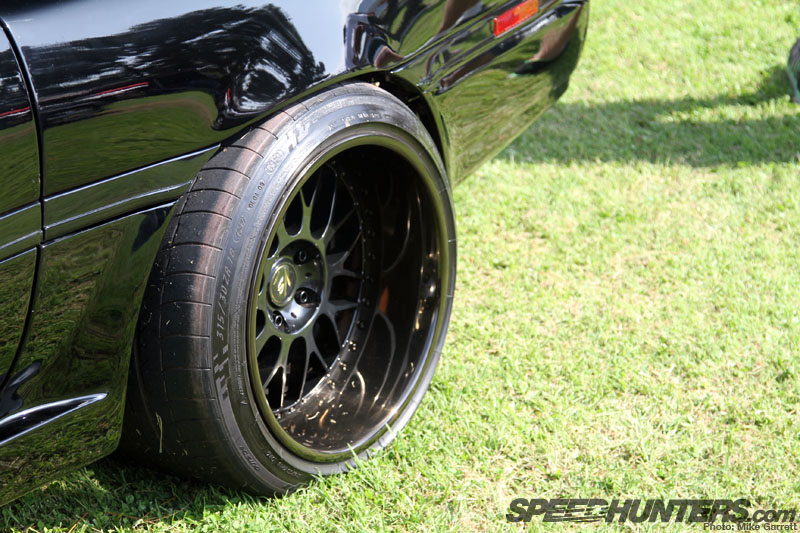 …as well as some seriously pumped out fenders filled with black Work VS-XXs.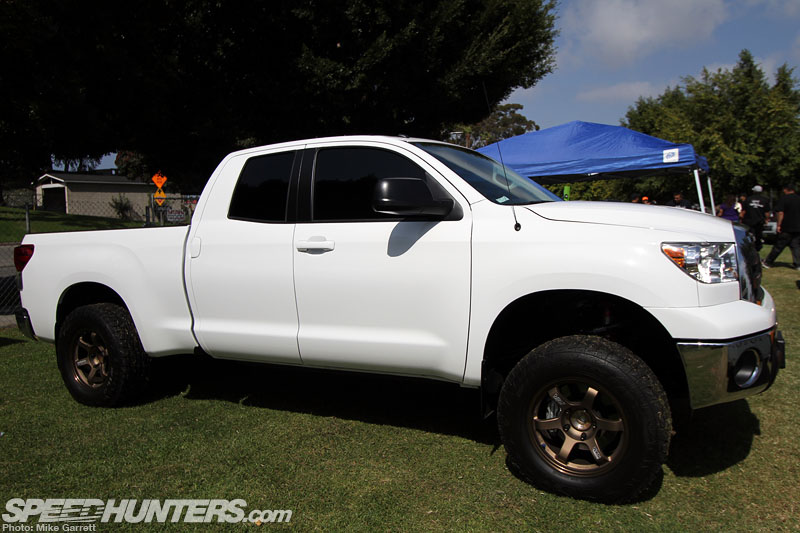 From the "TE37s Look Good on Everything" file comes case #6432B, a giant Toyota Tundra.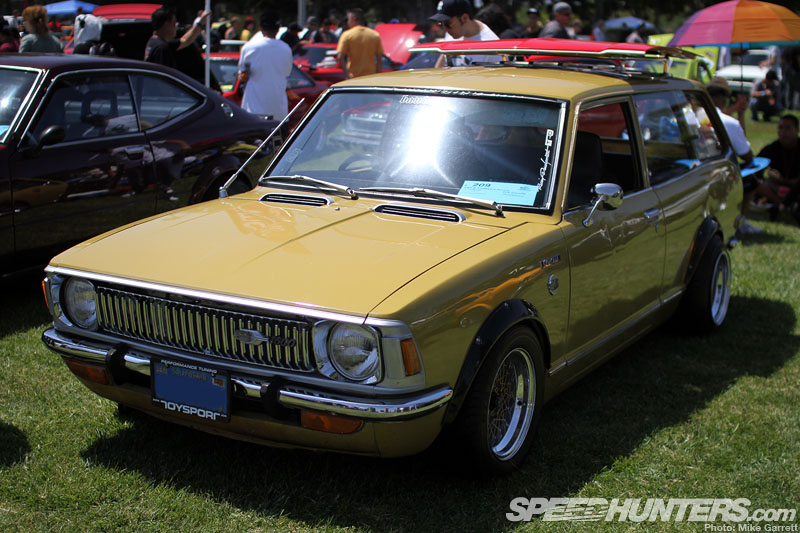 This Corolla has popped a few times before at Toyotafest and JCCS. Just can't go wrong with the classic two-door wagon body style.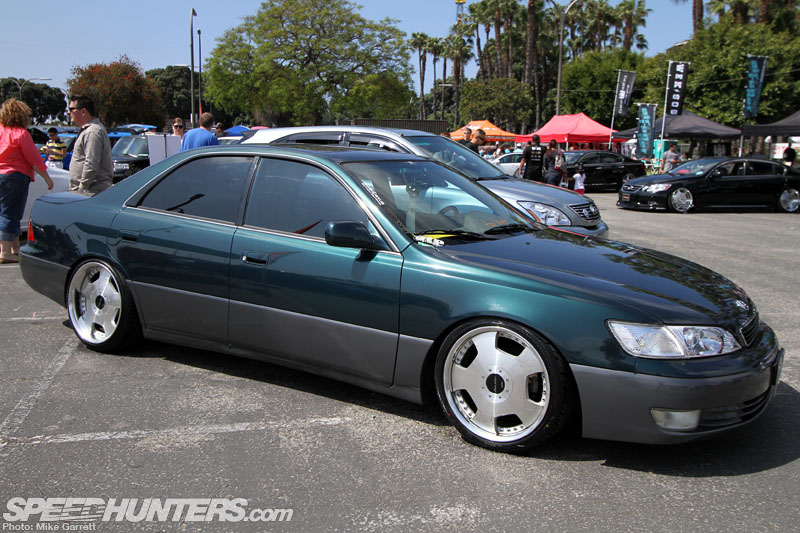 Some VIP-lovin' for the Lexus ES300. Always thought these "fancy Camrys" were sharp looking cars.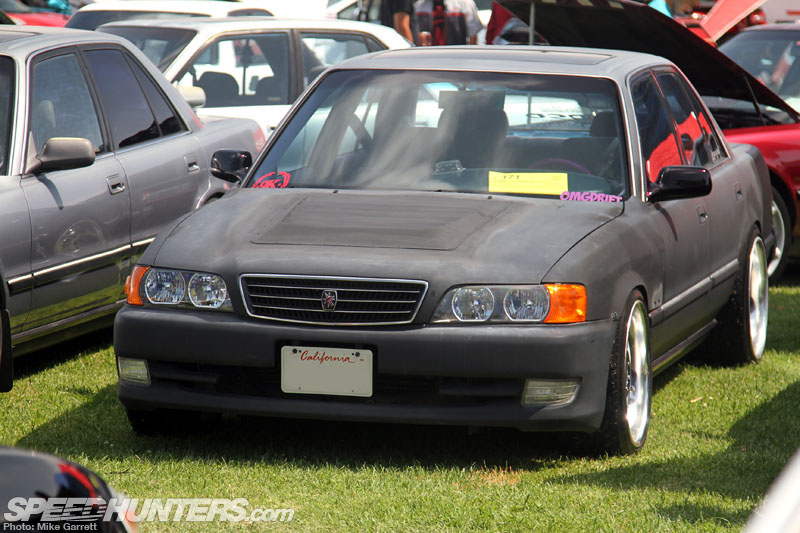 Another car you might remember from last year's Toyotafest coverage – an MX83 Cressida with the face of a JZX100 Chaser.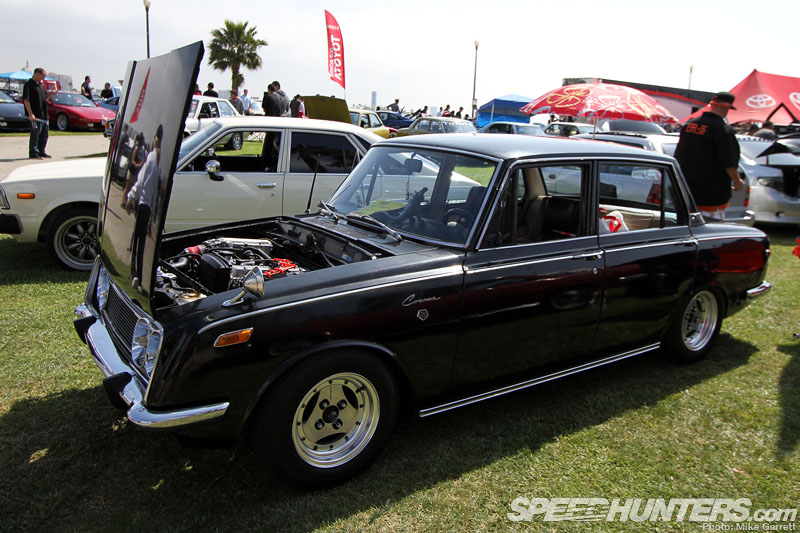 One thing you can always count on at Toyotafest are cool engine swaps and conversions. Take this Corona for example.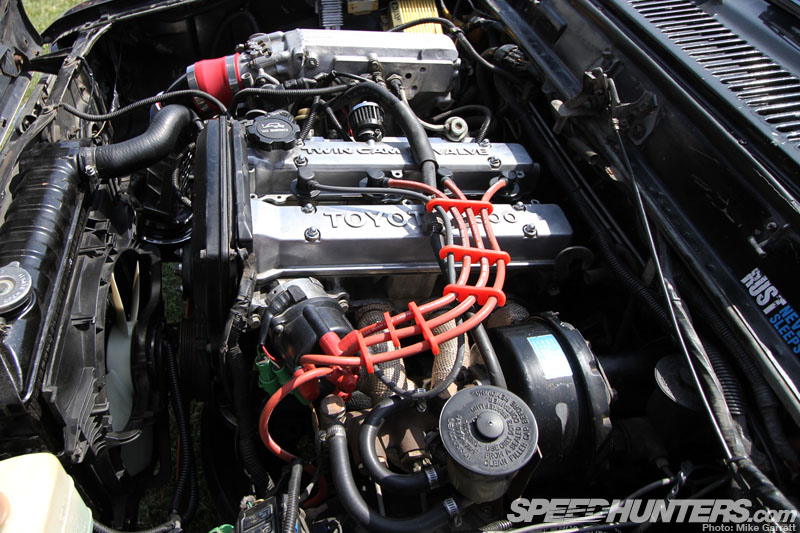 It was sporting a complete 16-valve 4AGE swap from an AE86 Corolla GT-S…
…as well as GT-S seats, gauge cluster, and more. Cool idea.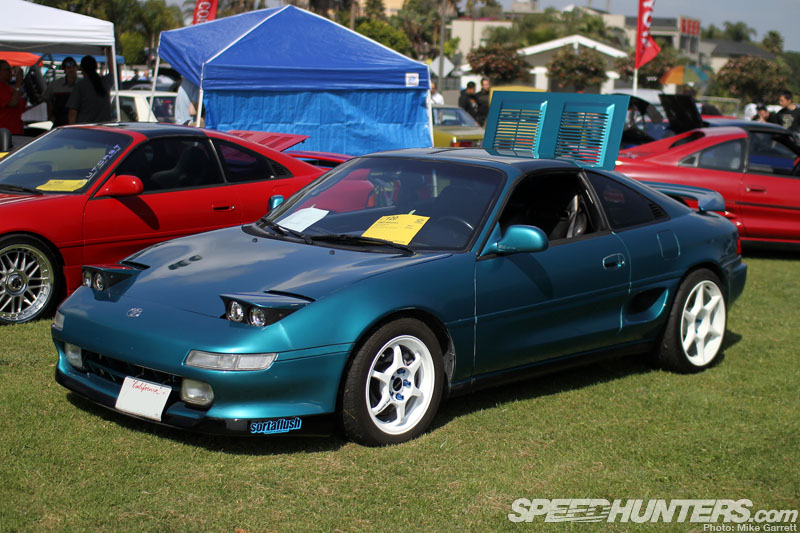 This SW20 MR2 was also packing a unique engine swap out back…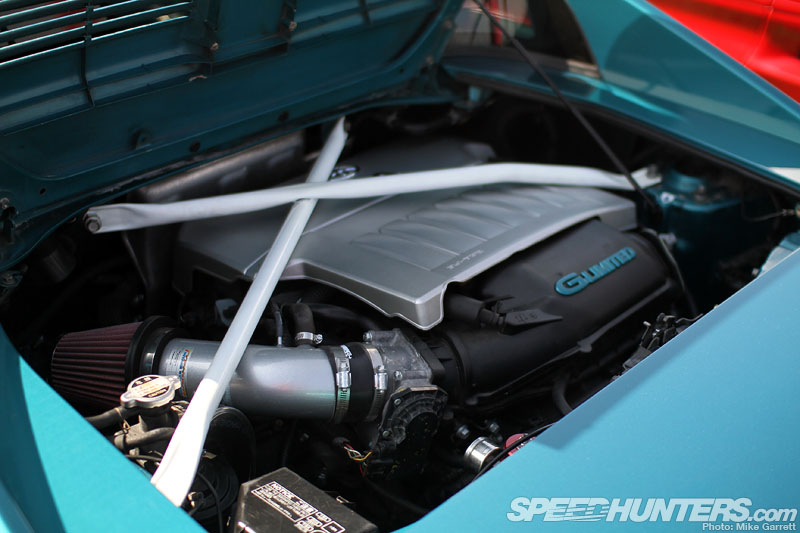 …that's a 2GR-FE V6 from a 2007 Camry. This also happens to be the motor that Lotus uses in its Evora.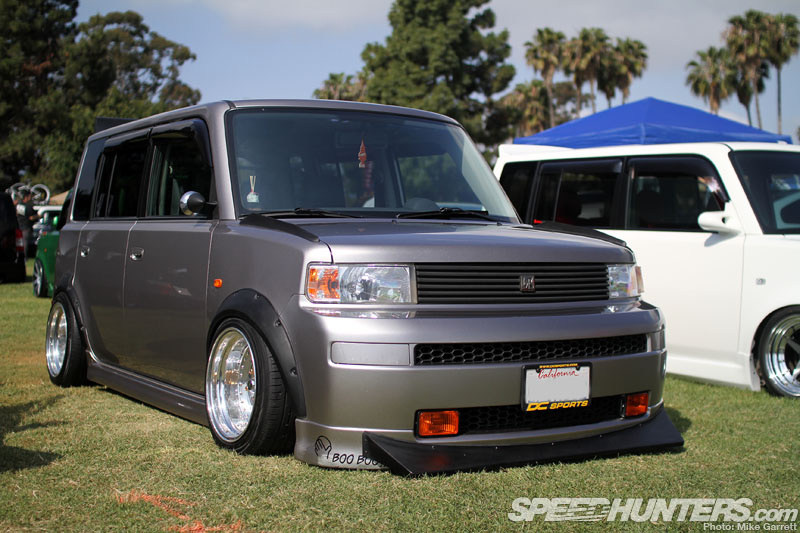 The Scion section was packed with custom xBs, like this one done with a hint of kyusha flavor.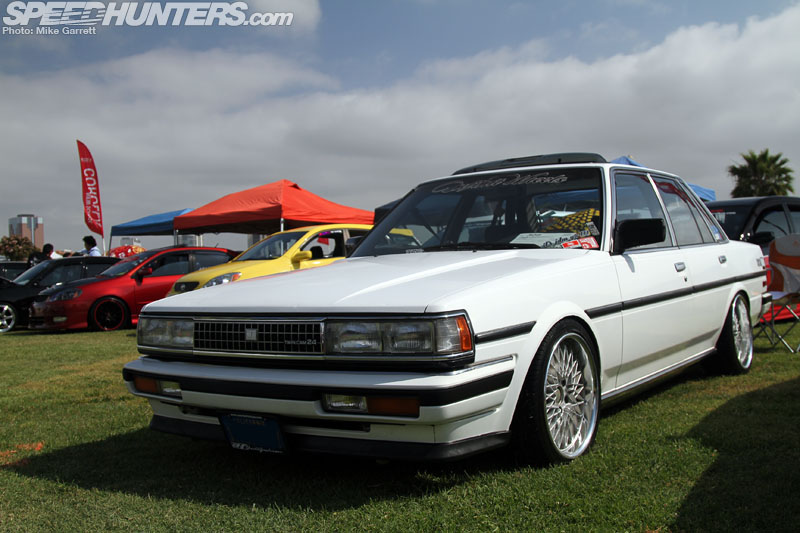 Very nice example of an MX73 Cressida, set off by a set of SSR Mesh wheels.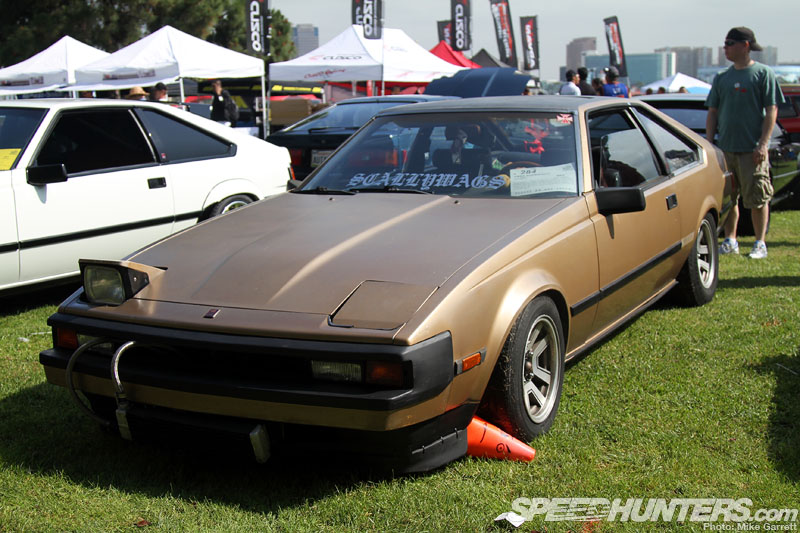 Ever since visiting the Toyota museum I've taken quite a liking to the second generation Celica and Supra. Long live hard angles.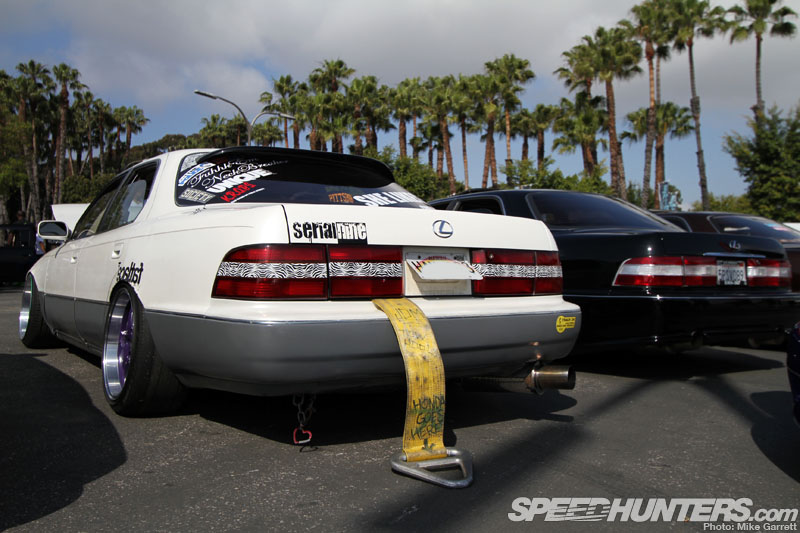 Not all of the cars in the Lexus area were modified with luxury in mind.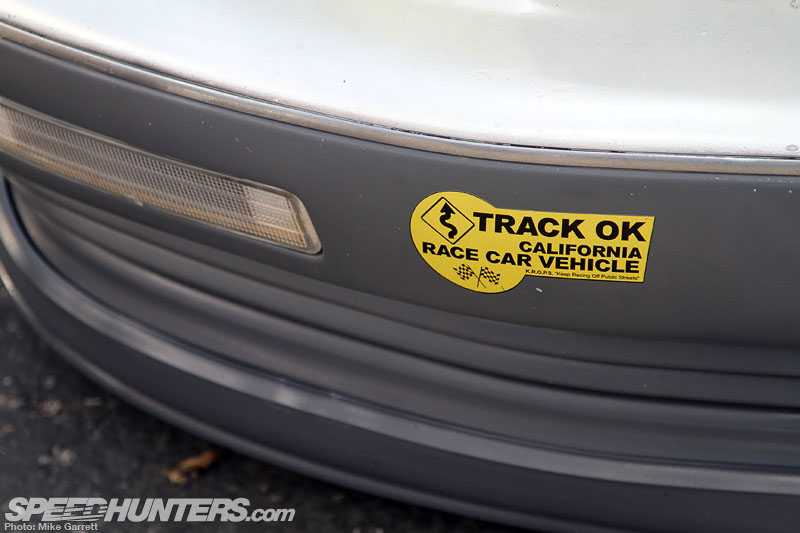 Nice sticker.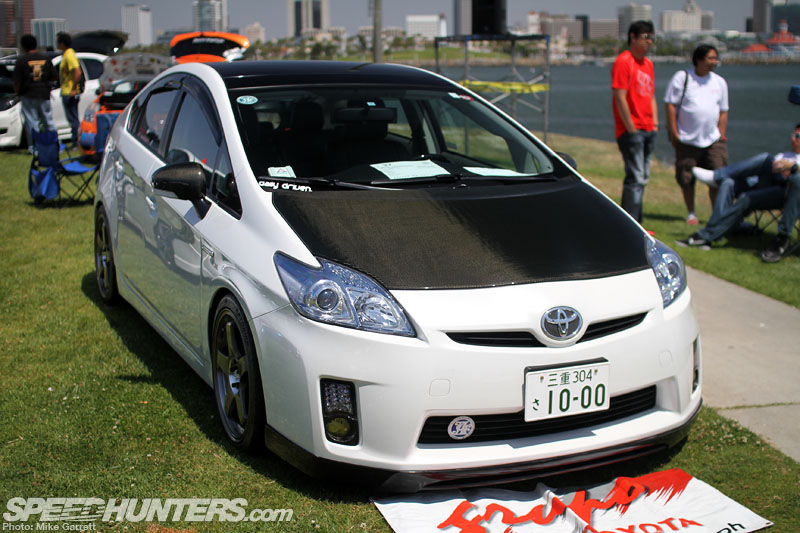 Not afraid at all to admit I love this Prius.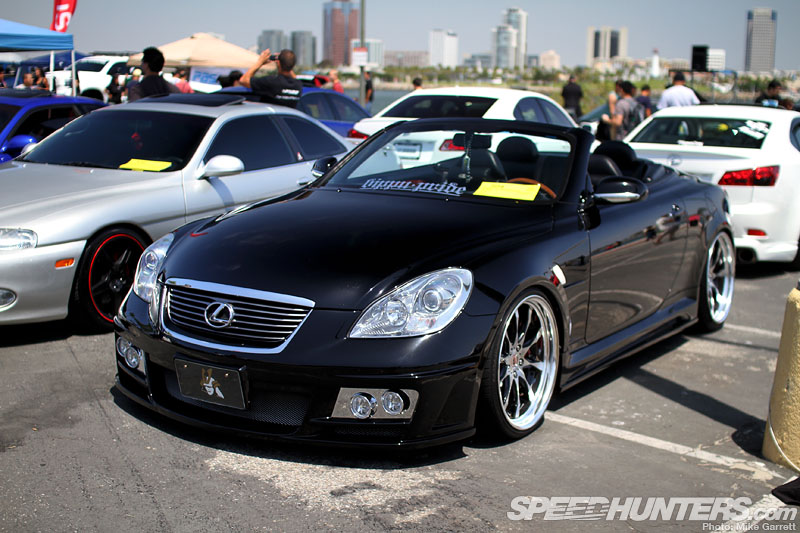 This may in fact be the coolest looking Lexus SC430 in the United States.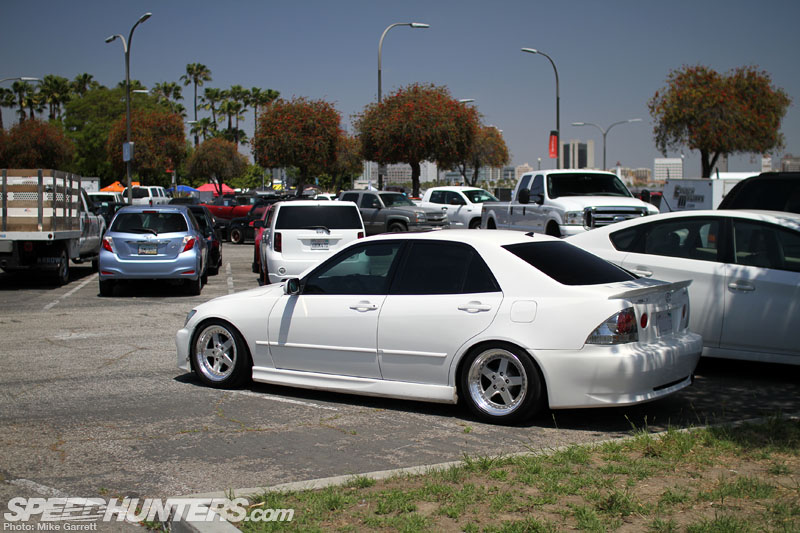 This Lexus IS300 on Work Equips was another parking lot sighting.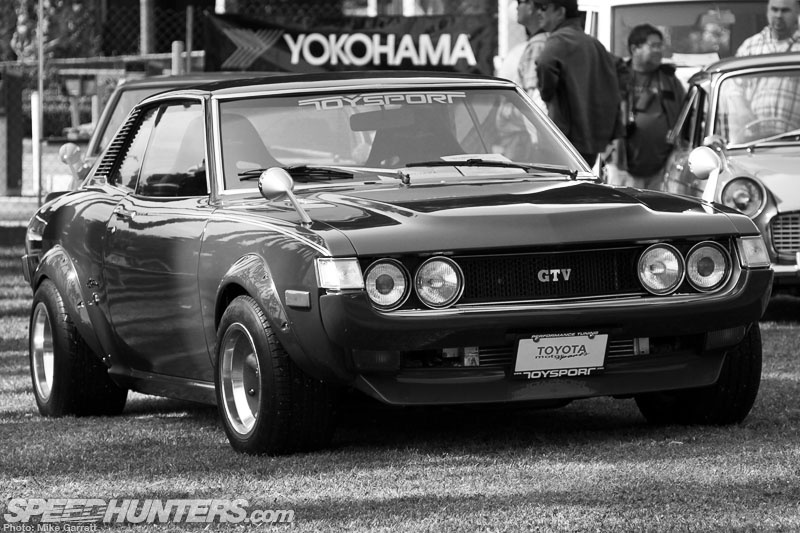 I'll wrap up part one with this Celica, but there's lots more to come from the 2012 edition of Toyotafest.
Stay tuned.
-Mike Garrett
More Toyota Stories on Speedhunters