As you're reading this I'm most likely sitting in a hotel preparing my gear to shoot this weekend's Toyotafest event in Long Beach. To continue with this little Toyota mini-theme we've been running over the past couple days I want to conclude my visit to the Toyota USA Automobile Museum.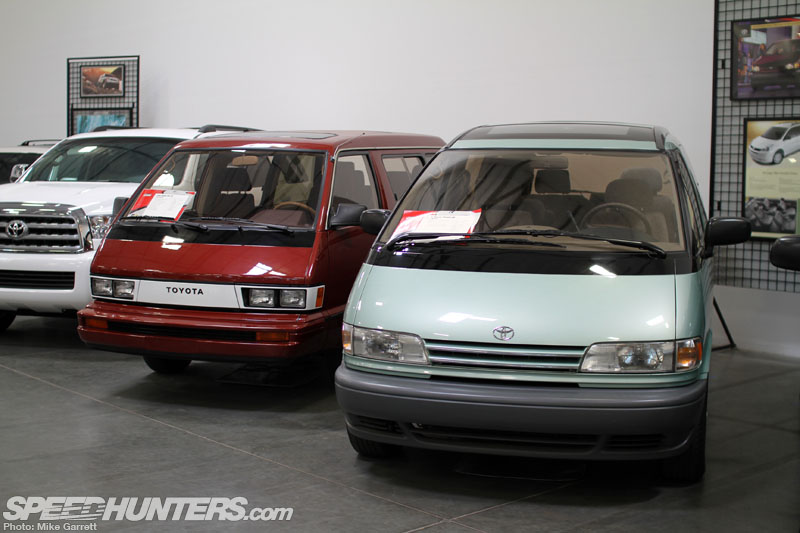 Let's start off with something that geeky side of me really likes – Toyota vans.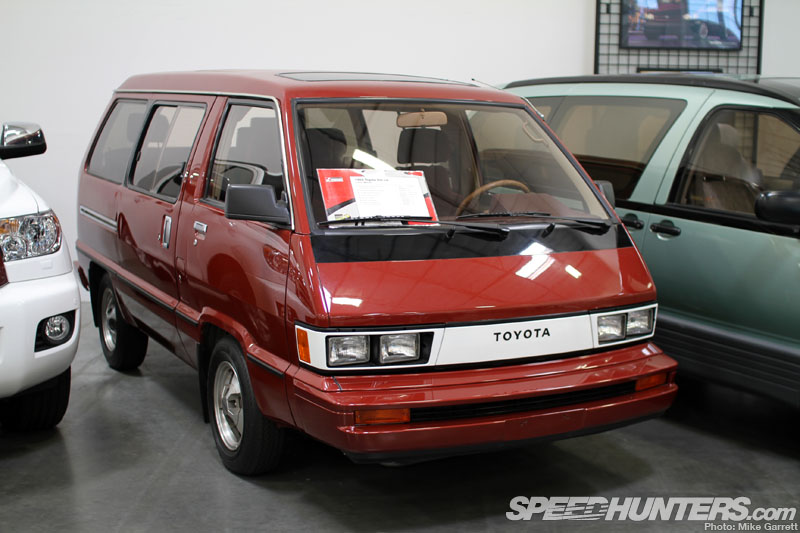 This amazing 1983 model is known simply as the Toyota Van.  When you have a vehicle this stylish there's no need to bother with having an actual model name.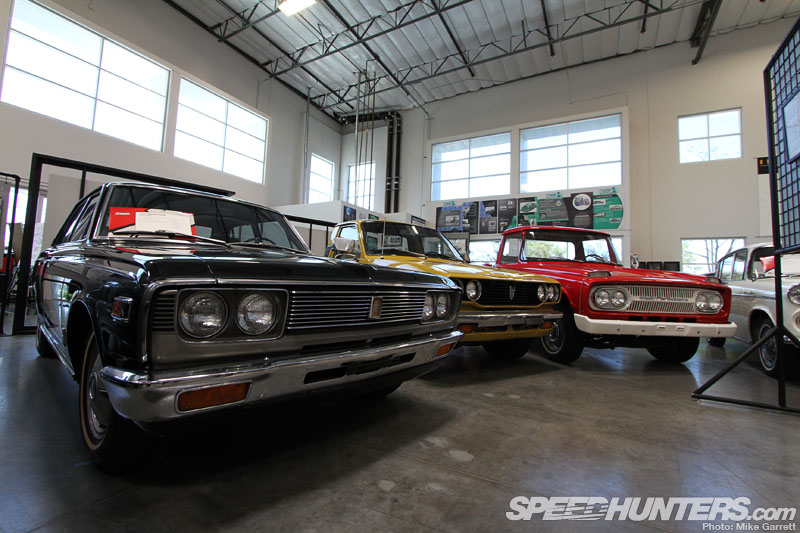 The Toyota Crown is an icon in Toyota's home market, but let's not forget the Crown also had a brief history in the US market.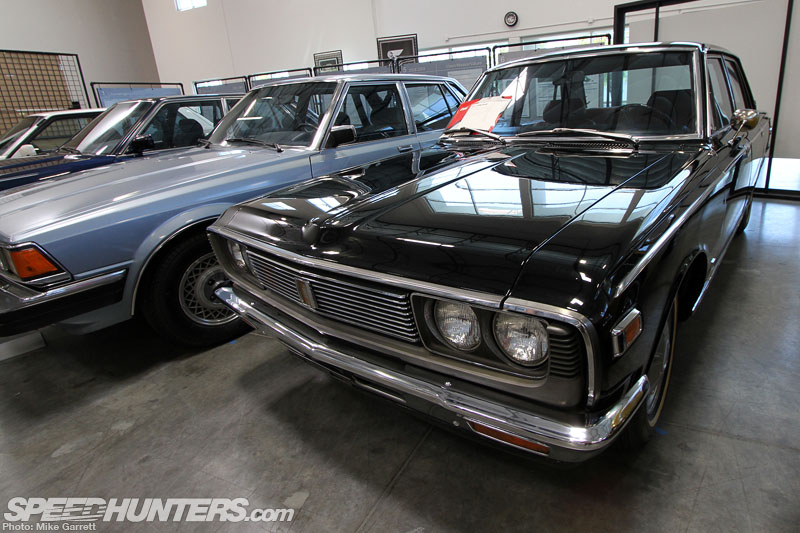 This S50 model represents the later stages of the Crown's life in American. It would eventually be replaced here by the Corona Mark II.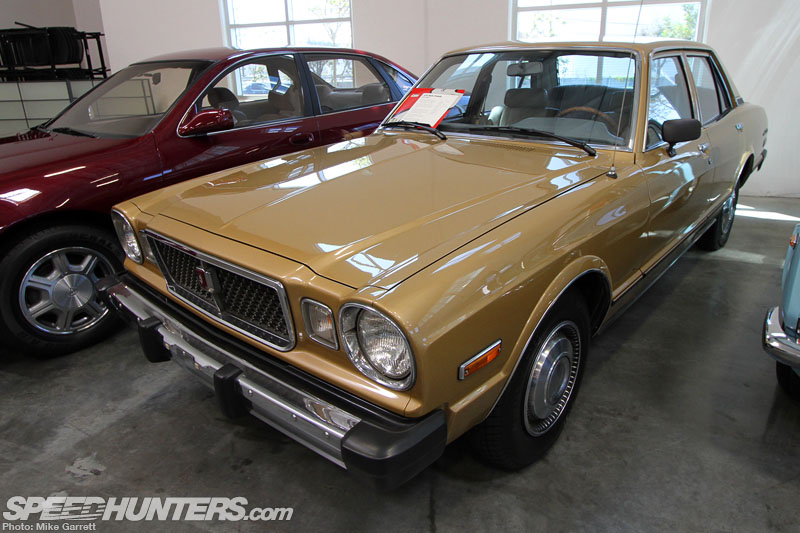 In the late 1970s Toyota would introduce a new luxury sedan for the US market with the Cressida which was essentially an imported Mark II from Japan. The Cressida would go on for three generations in the US before it was phased out in favor of new luxury models from Lexus and the Toyota Avalon. In 1978 the top of the line Cressida made 108 horsepower with a 2.6 liter six – about the same as the bargain basement Toyota Yaris makes today.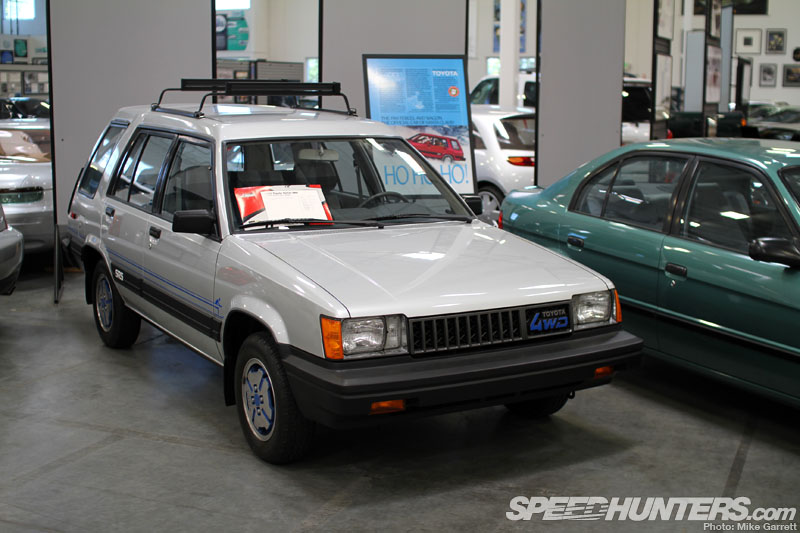 Now this is cool – a 1983 Tercel 4×4 wagon.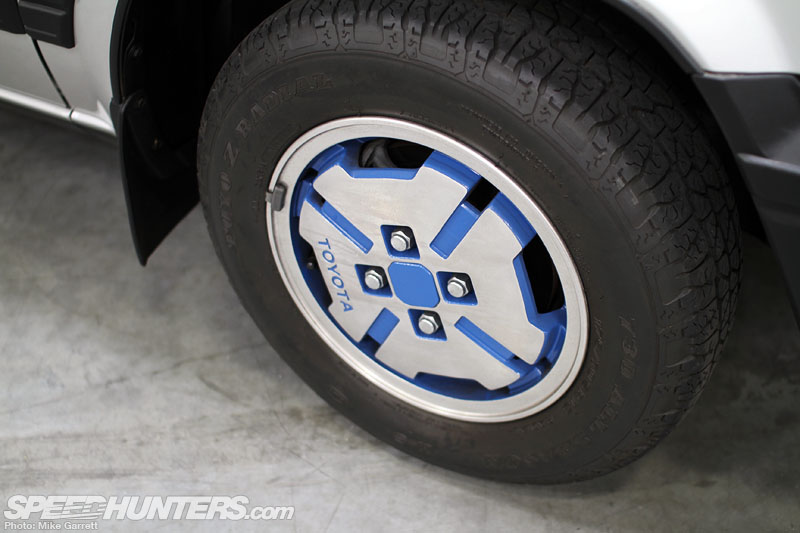 Admit it, you like these color-matched factory alloys.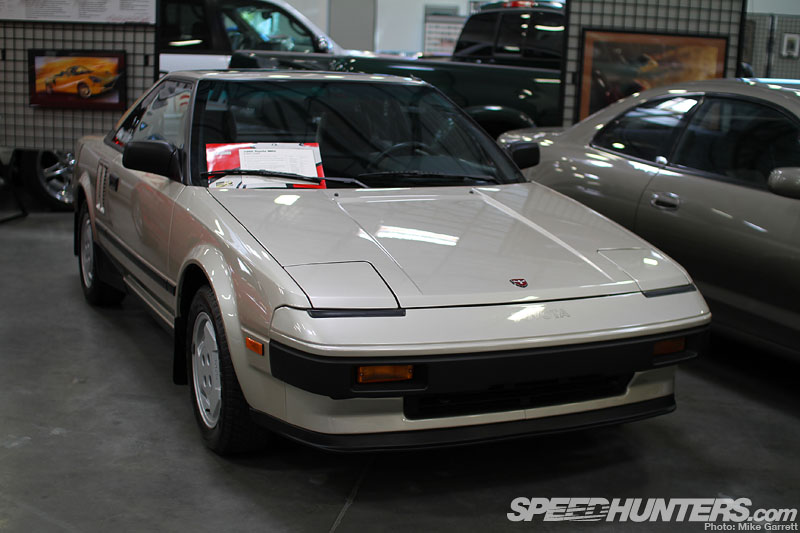 While the MR2 didn't have the same long history as other Toyota models, the museum still maintains a perfect example from each generation. When Toyota decided to throw a high-revving twin cam engine in the back of a lightweight sports car it was pretty big news in the automotive world, winning Motor Trend's 1985 Import Car of the Year award. This '85 model was donated by an owner out of Washington.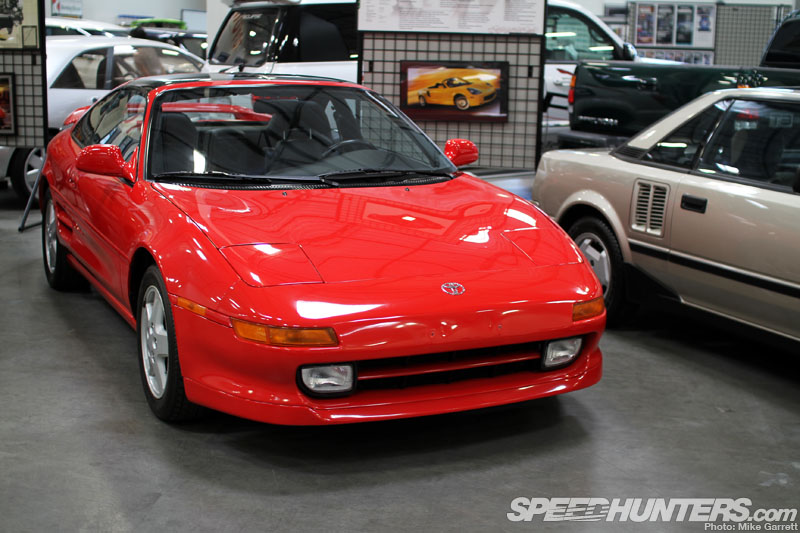 Sitting beside the AW11 is this SW20 model MR2 coated in bright red. Yes, you can see how someone might have mistaken this car for a small Ferrari when it hit the streets back in the early '90s.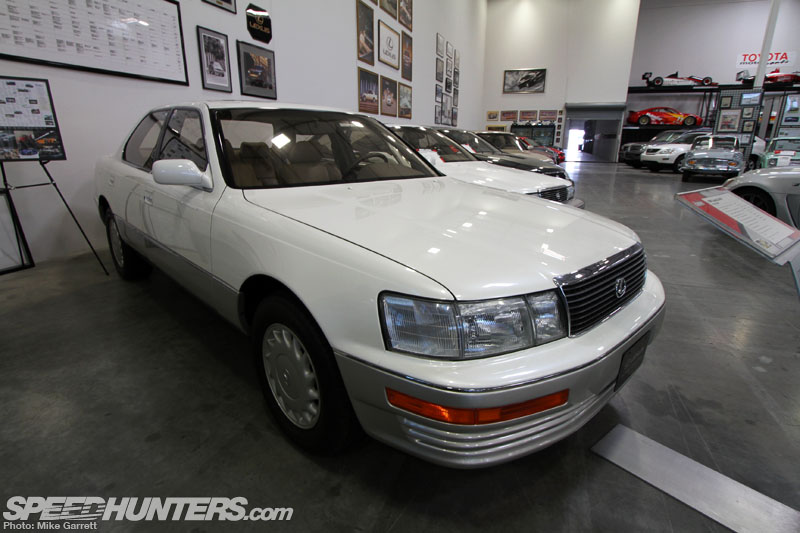 The museum also has big corner dedicated to the history of Lexus brand, starting with the groundbreaking 1990 LS400.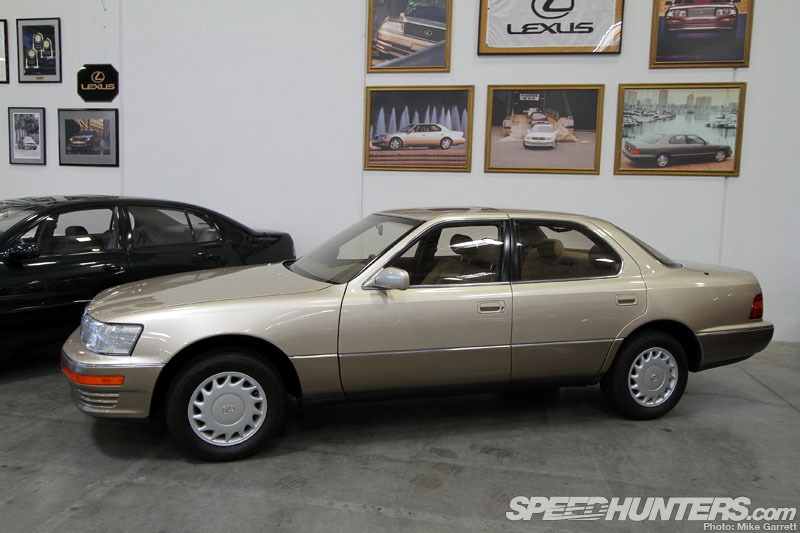 It cannot be understated just how important the early Lexus LS cars were to Toyota's global strategy. Thanks to an incredible investment of money, engineering, and time, the LS came right out of the gate to battle the world's established luxury sedans.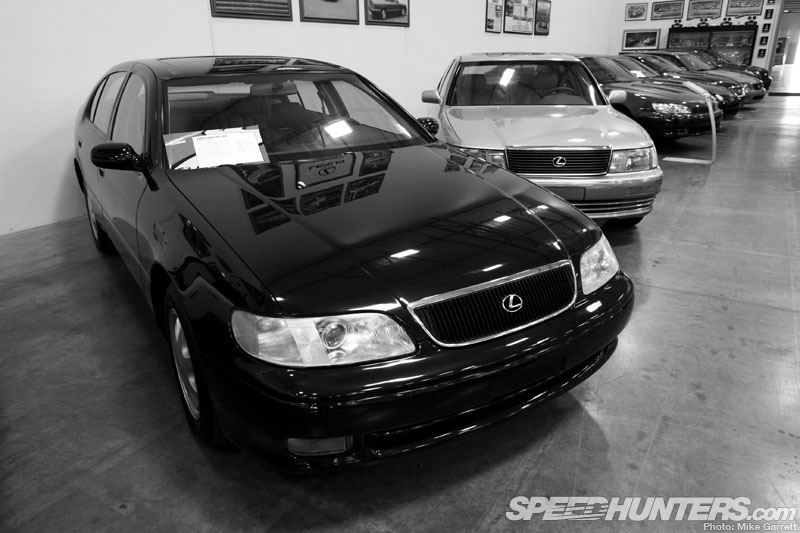 Also on a hand is an example of the first generation Lexus GS300 penned by Italdesign's Giorgetto Giugiaro. In the "real world" you aren't likely to find many first generation GS300s that don't have faded paint and cracked leather interiors, so to see one in essentially brand new condition is pretty darn cool.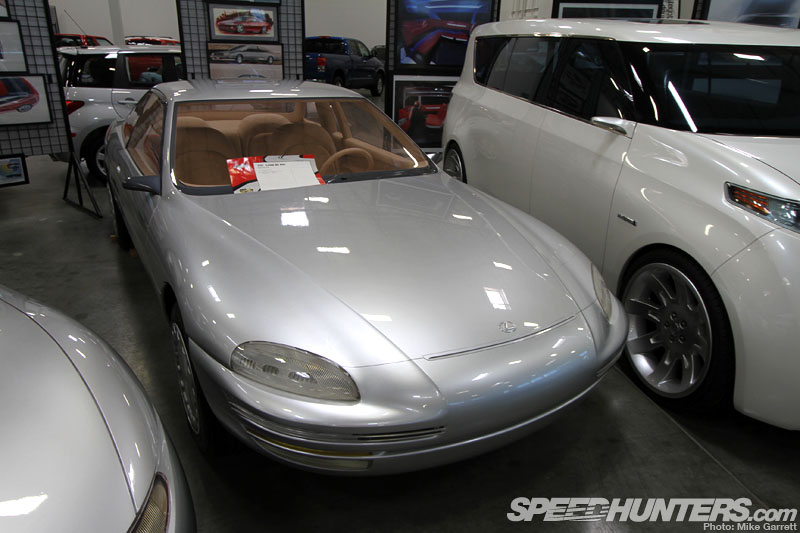 The collection also includes a few old concept cars, like this prototype version of the Lexus SC…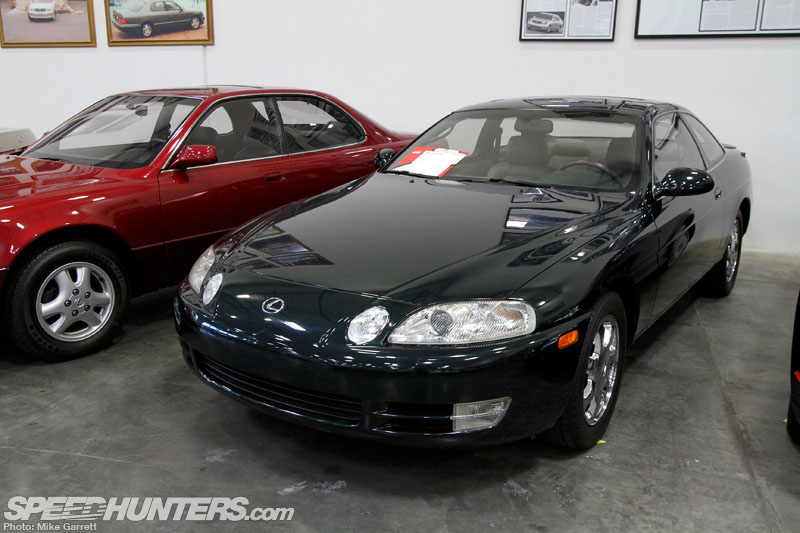 …which you can compare to the production version here. Still a beautiful car by today's standards and one that's getting increasingly difficult to find in good shape.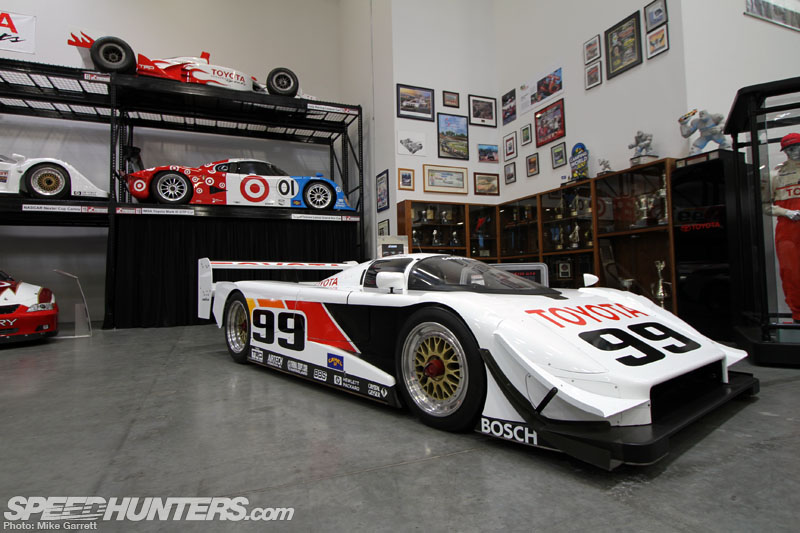 Once I was through with the production car displays, I headed over to look at the motorsport section – which includes race cars spanning decades of Toyota's competition history in North America.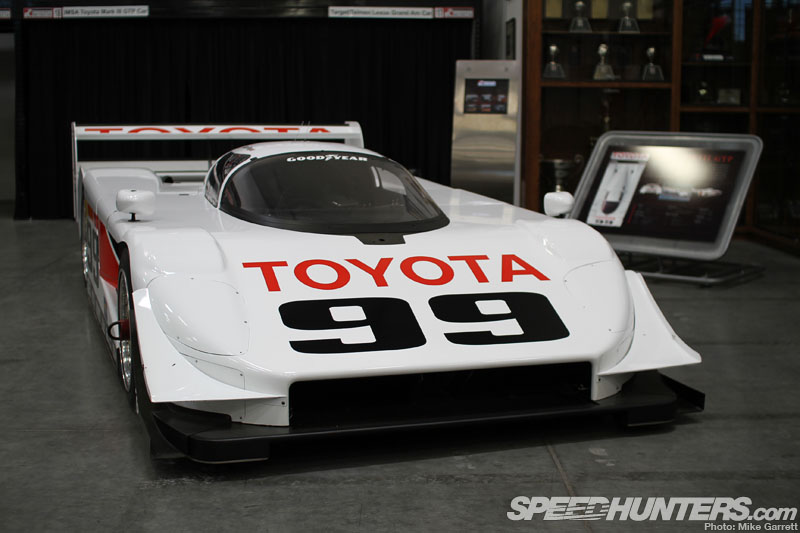 This area is littered with historic race machines like the Eagle MkIII GTP designed and campaigned by Dan Gurney and his All American Racers. In the early 1990s this car was virtually untouchable in IMSA competition. While it might look small in photos, I was surprised by just how big this car is in person.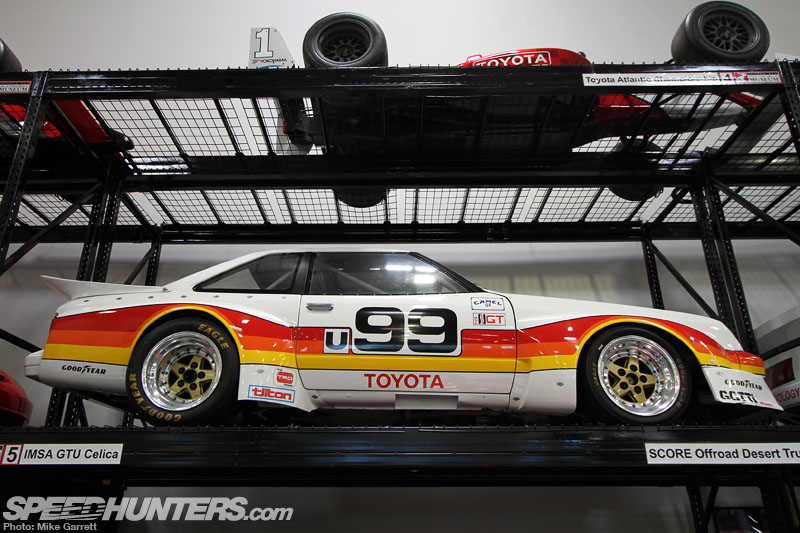 Other IMSA veterans in the collection include Celicas in both GTU…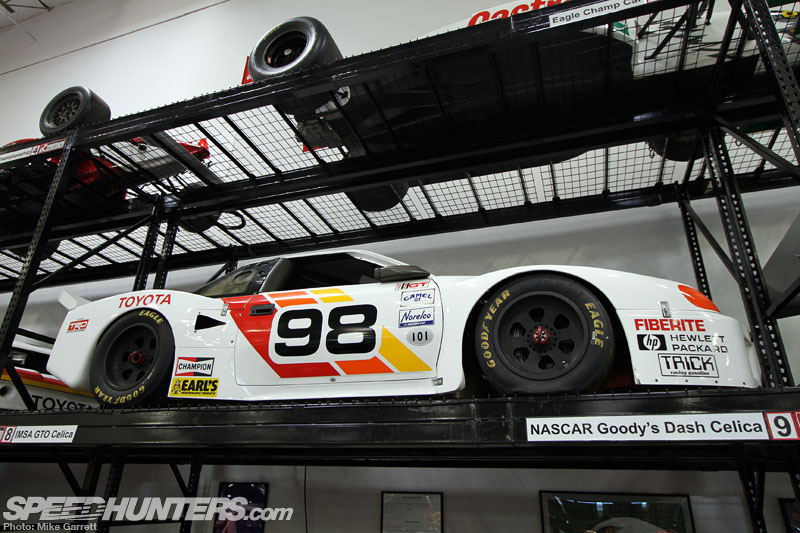 …and GTO form. I'll hold out the details for now as you can expect to see more of these cars on the site in the future.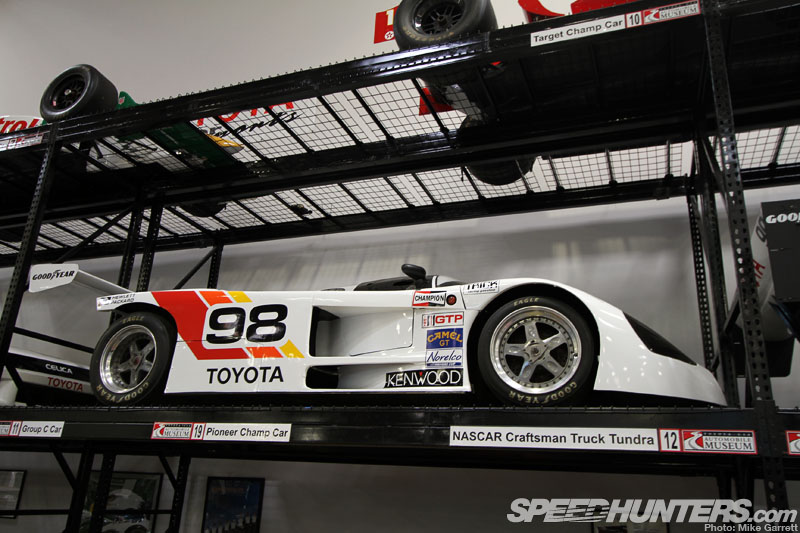 Group C love. You might be asking where other famous Toyota race cars like the GT One are, but you have to remember that this museum is dedicated specifically to cars built and campaigned in the America. Something that's very impressive in that sense.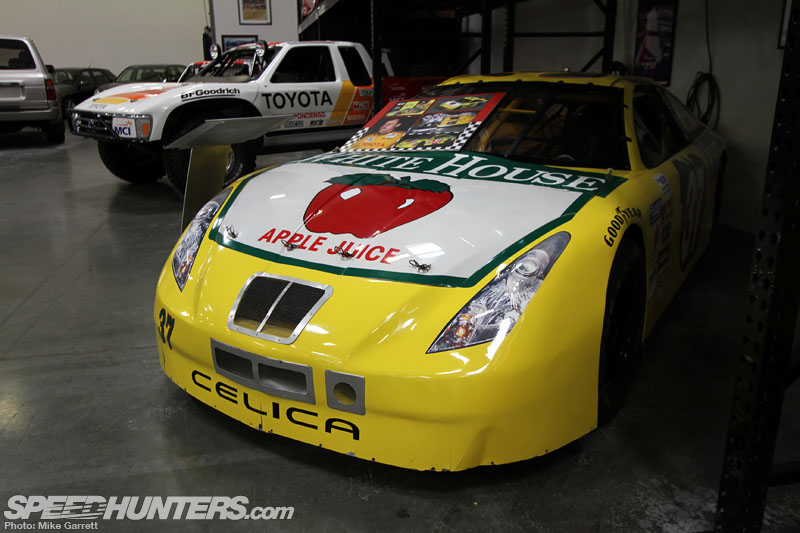 Although recent in the grand scale of things, Toyota has been very successful with its venture into NASCAR racing and the museum is stocked to represent this. The collection includes this Celica-bodied stock car that campaigned in the Goody's Dash Series from 2001 to 2003. What's particularly interesting about this car is that it's powered by a TRD-built V6 rather than a V8.
Also on hand is a Camry stock car that represents Toyota's entry into the Sprint Cup series beginning in 2007…
…as well as a Tundra from NASCAR's Truck series.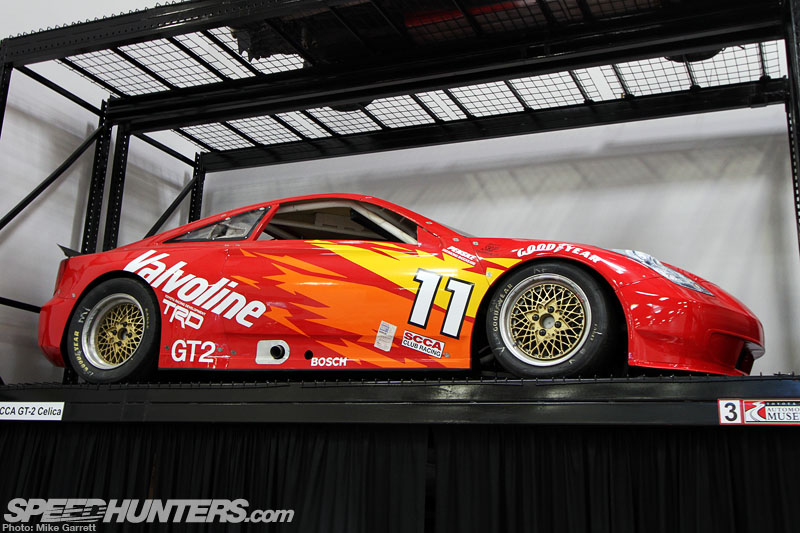 This tube-chassis Celica meanwhile was built for competition in SCCA's GT2 class.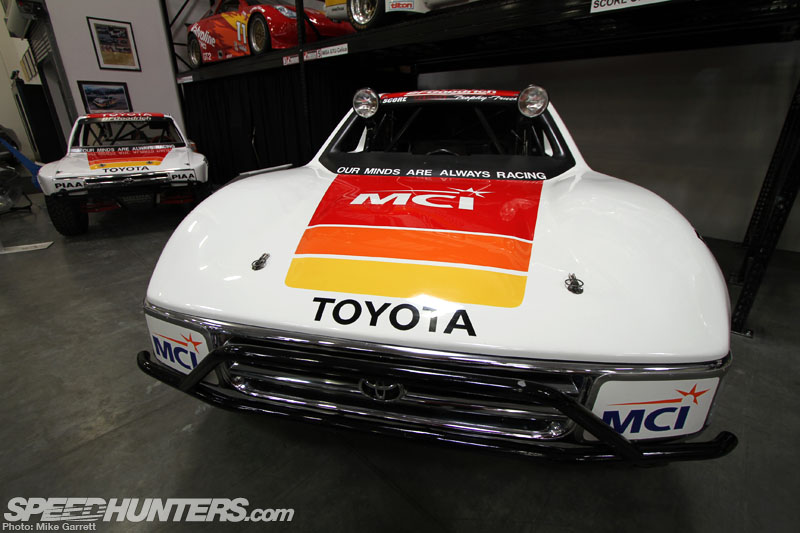 If you aren't familiar with Ivan "Ironman" Stewart from his years of dominating trophy truck racing in Toyotas, then you might remember the three-player arcade video game with his name on it. I know I do.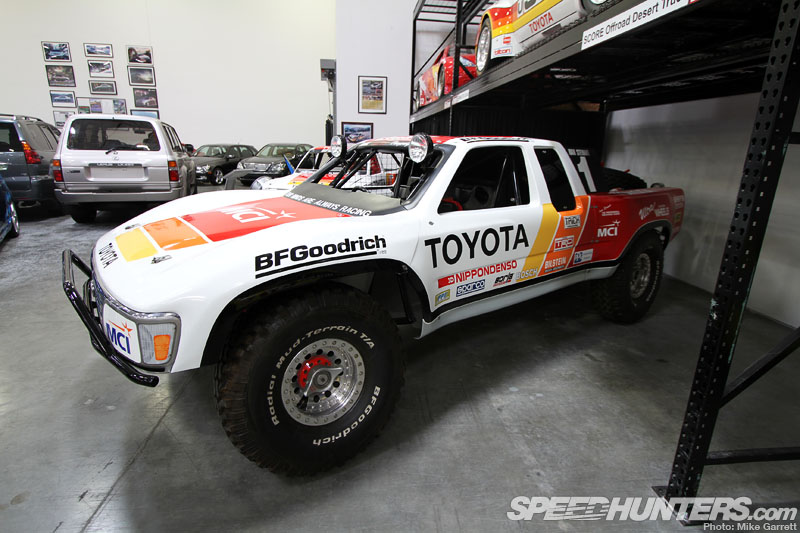 This particular truck is the one Stewart used to win the 1993 Baja 1000, among other races.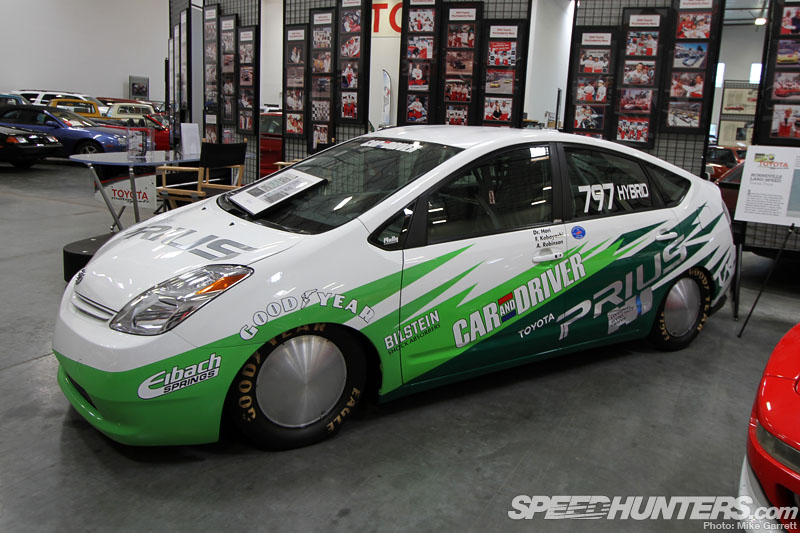 Back in 2004 this Prius recorded a 130.74 MPH run at Bonneville Speed Week with a stock hybrid drivetrain. The 5″ suspension drop no doubt helped it get down the salt as quickly as possible and also gives the eco-car a pretty tough stance.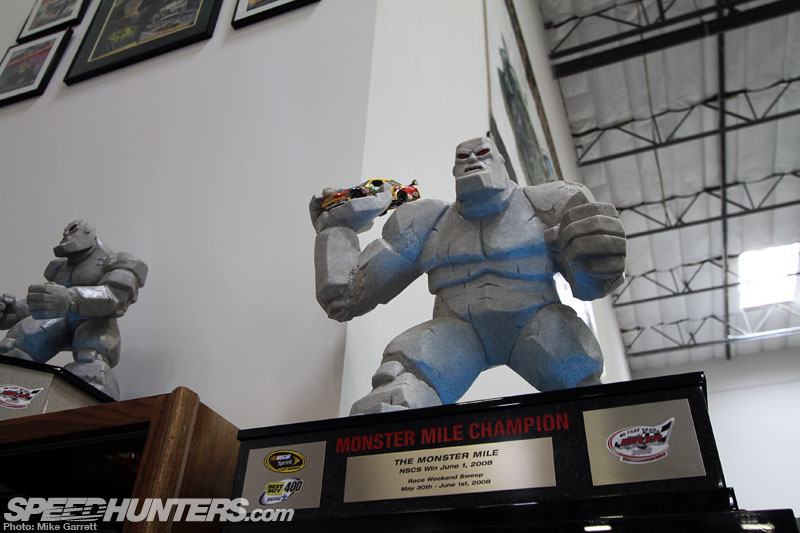 Besides the cars, the museum also features a number or trophies and other artifacts from Toyota's racing programs.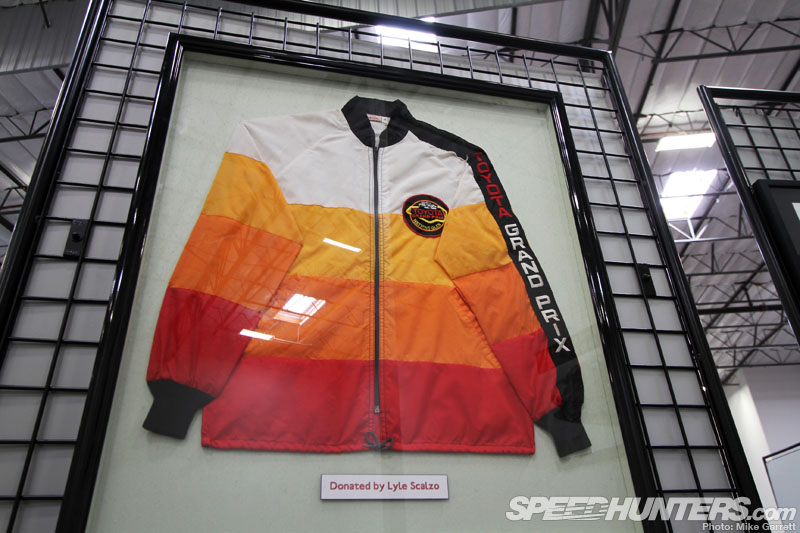 There's also a lot of historic material from the Toyota Grand Prix in Long Beach.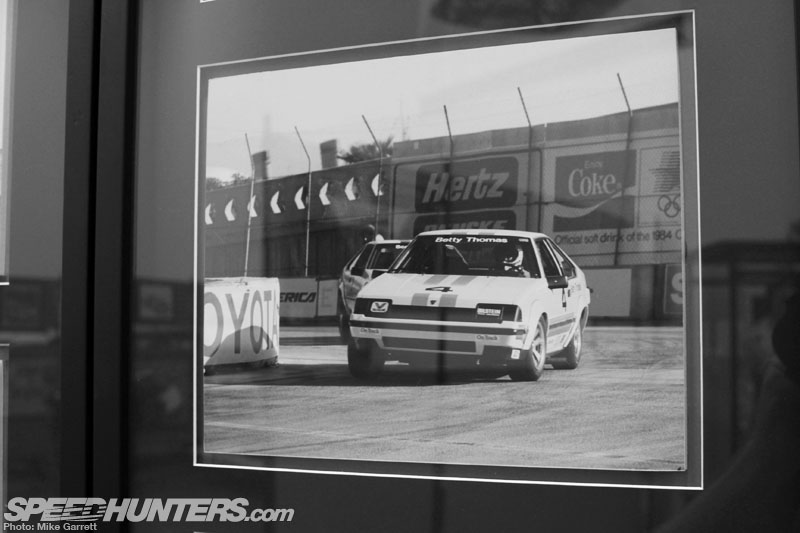 Here's an old photo from when the Celica Supra was the car of choice for the celebrity race. I wonder if the celebrity race will return to its rear-drive roots now that the FR-S is here?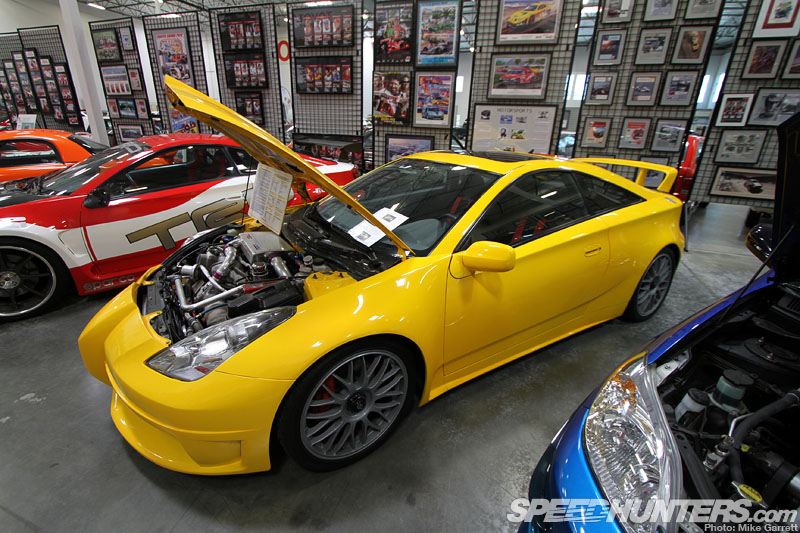 In addition to race cars and production cars, the collection includes a number of special projects and factory-supported show cars from past years. This is the "Ultimate Celica" built for the 2000 Los Angeles Auto Show.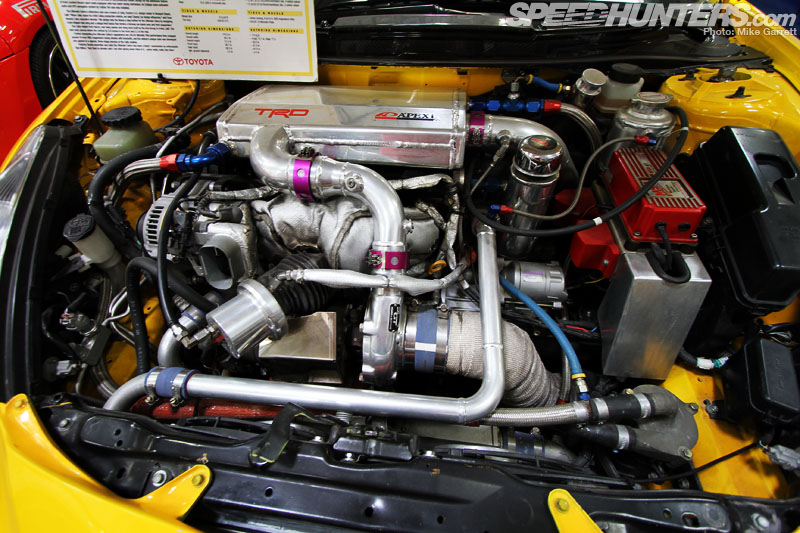 Developed by Rod Millen and TRD, the Celica has a 500 horsepower 3SGTE and a custom built AWD drivetrain.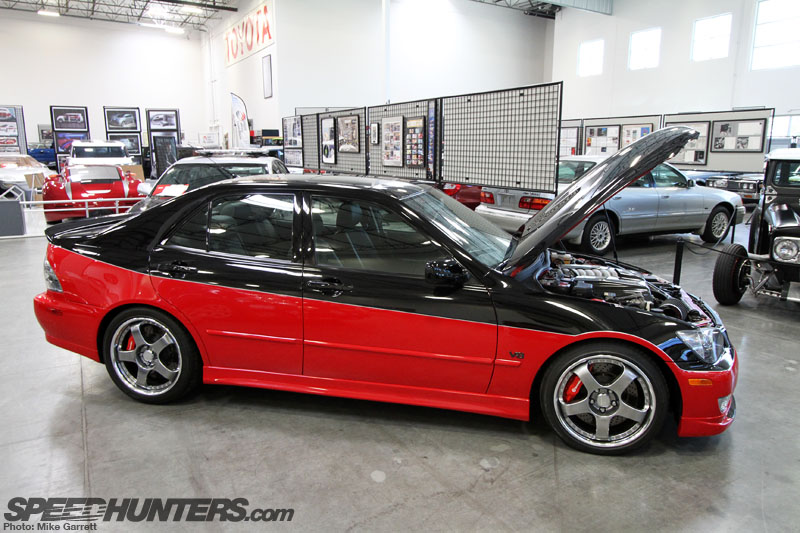 Does anyone remember the "IS430″ show car from a while back?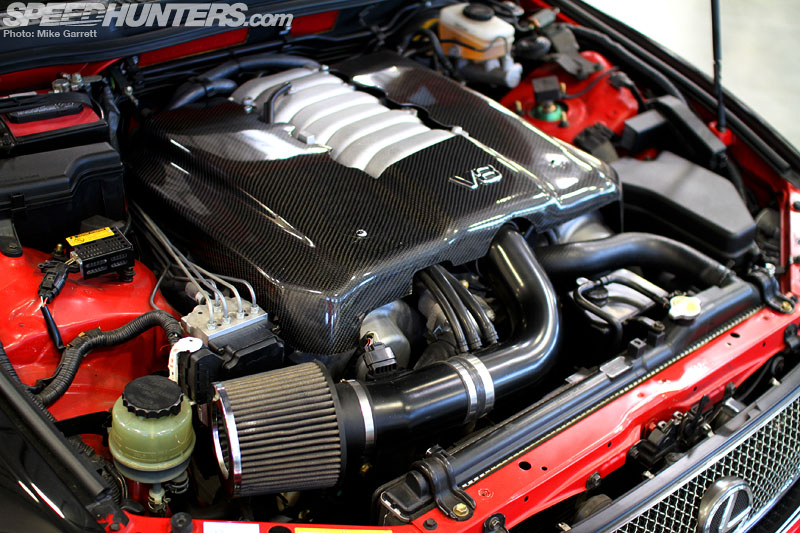 Built by Rod Millen and Chip Foose by shoving an LS430 motor into an IS300, the show car preceded Lexus' own V8-powered IS-F by several years.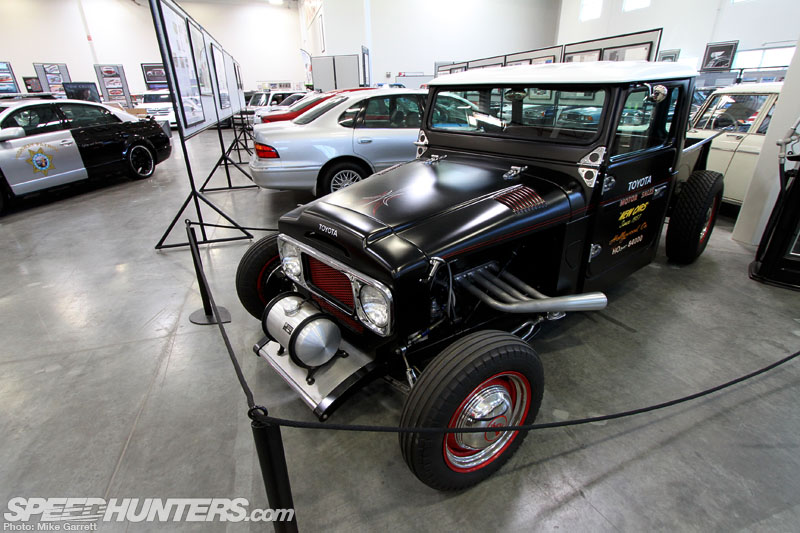 Here's an FJ-based Hot Rod built for SEMA a few years back. Cool!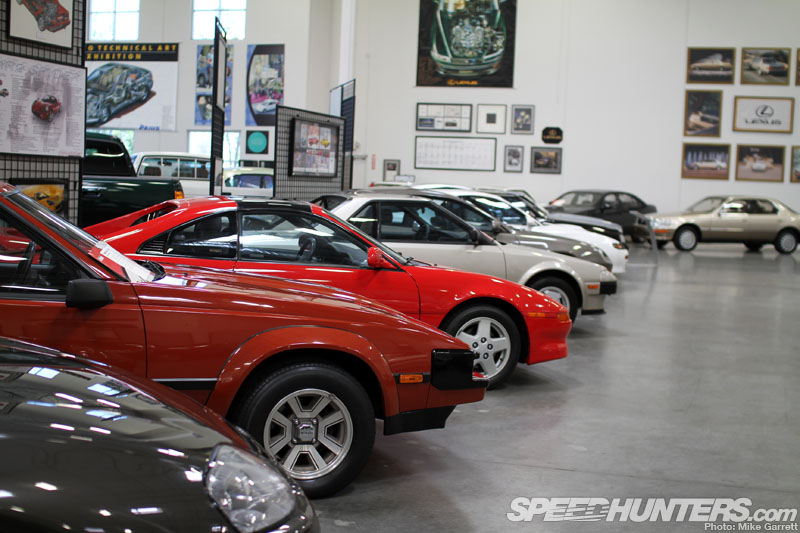 With that I'll wrap up my visit to the Toyota USA Automobile Museum.
I'd really like to thank the museum staff for making us feel so welcome during our time there.
Now, off to Toyotafest 2012.
-Mike Garrett