With the 2012 show season in full swing, next up on the calendar was the UK celebration of everything Japanese: Japfest 2012.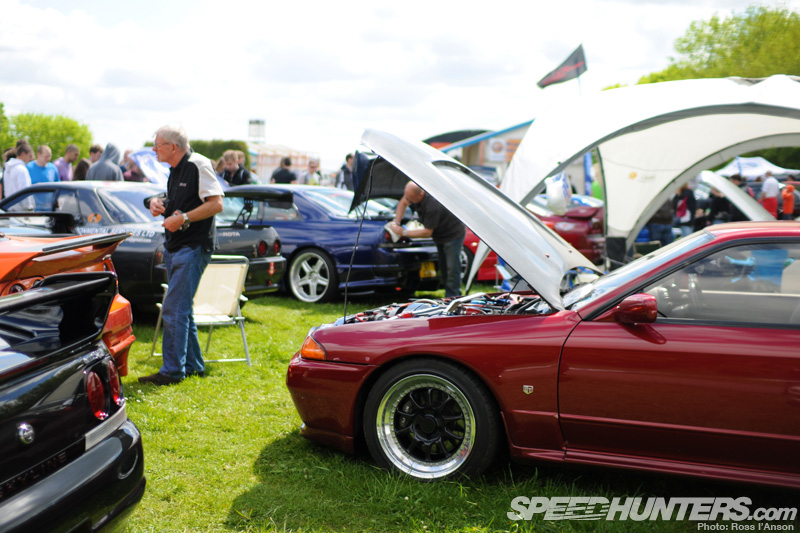 Now in its tenth year, Japfest is by far the biggest single-day Japanese car show in Europe. Every year, thousands of people make the trip down to the rural Castle Combe race circuit in Wiltshire to see the best the UK has to offer in Japanese cars.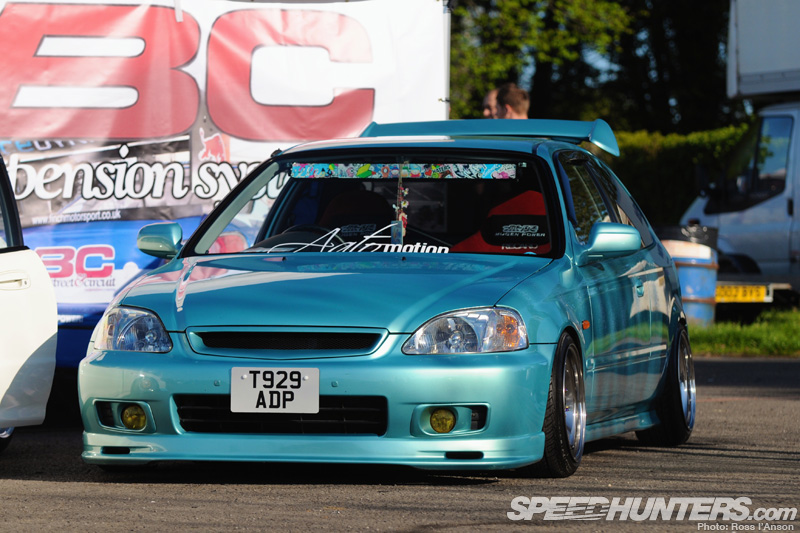 This EJ9 Civic looked just right…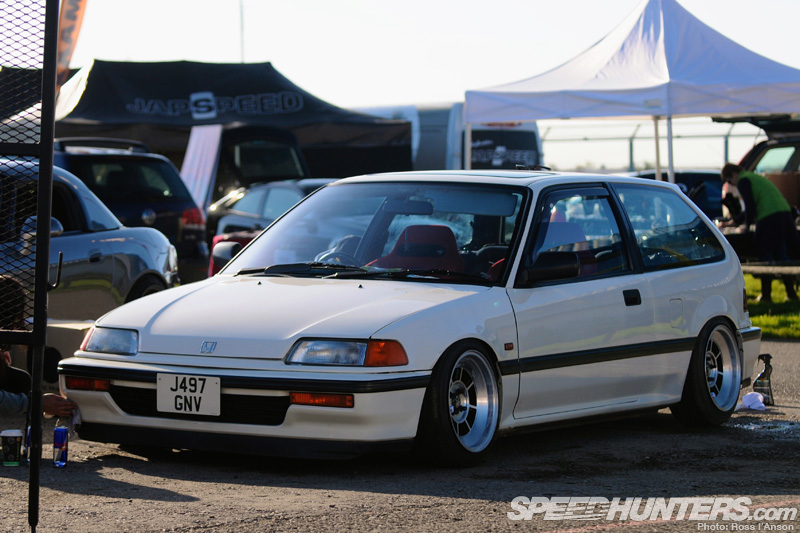 …as did this third-generation EF model. Simple, sensible modifications completely transform the look of Honda's grocery-getter.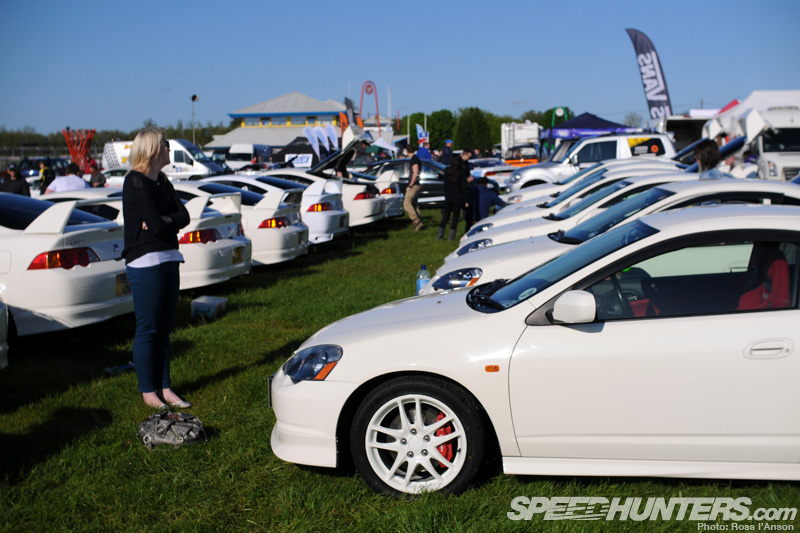 Considering the DC5 Integra was never officially sold in the UK, there doesn't seem to be a shortage of them.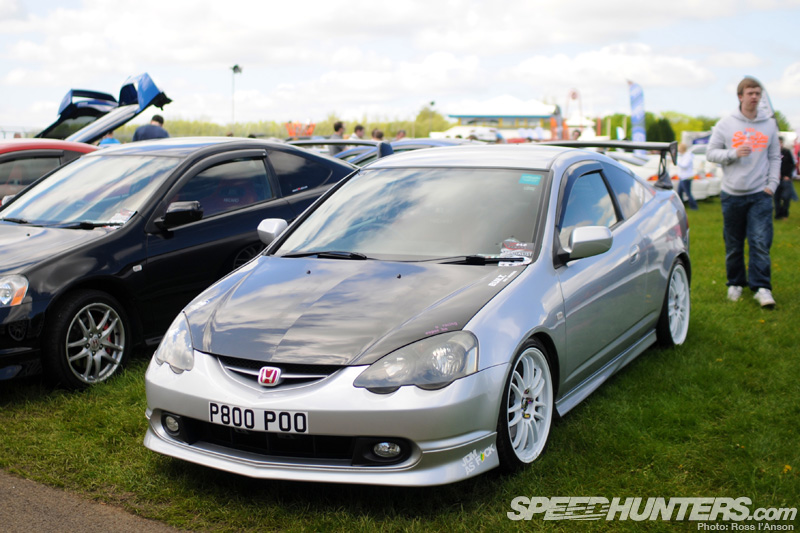 I think the Integra is my personal favourite from the Honda stable.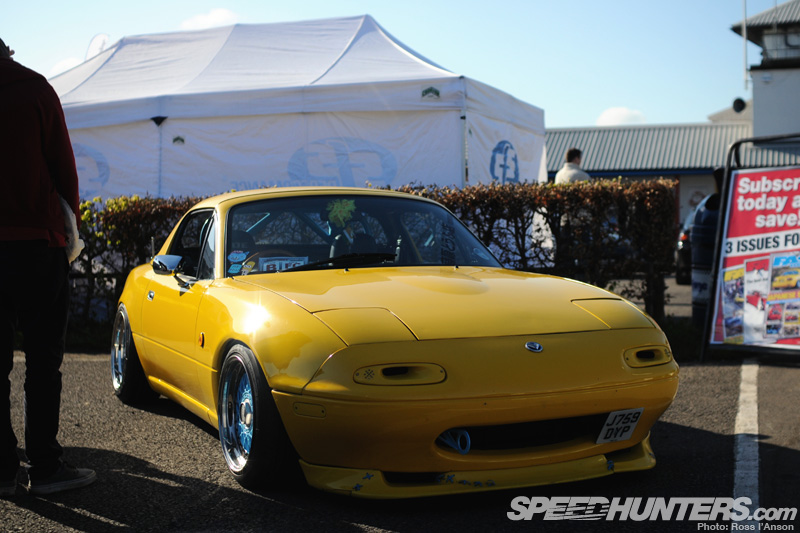 I've always liked the look of the Mazda Mx5, especially sitting low on BBS rims.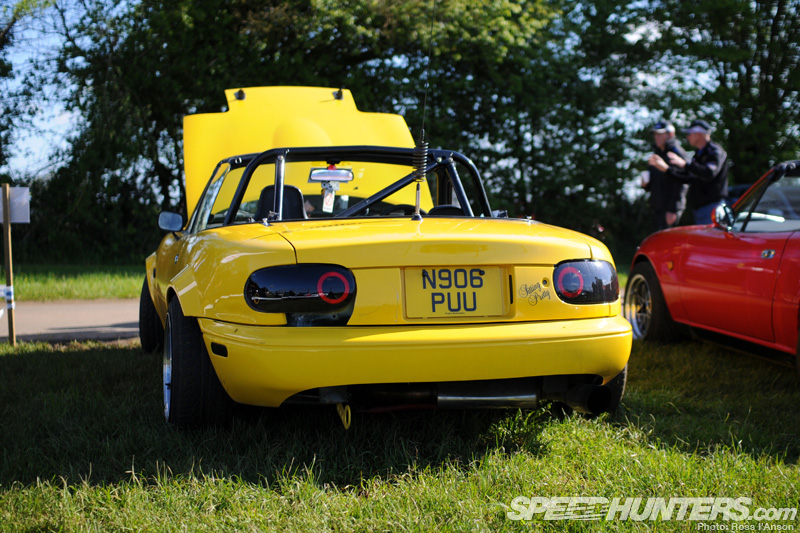 This one had nice little arch extensions covering its wider tyres…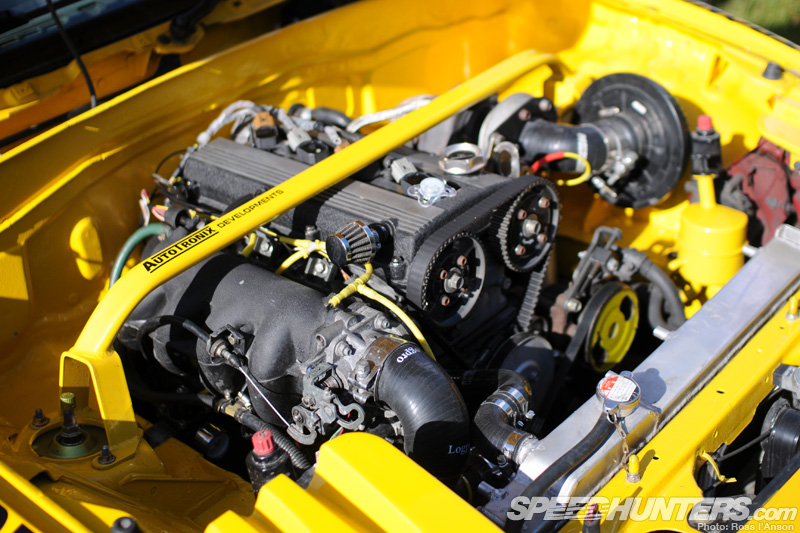 …and a tidy turbo installation under the bonnet.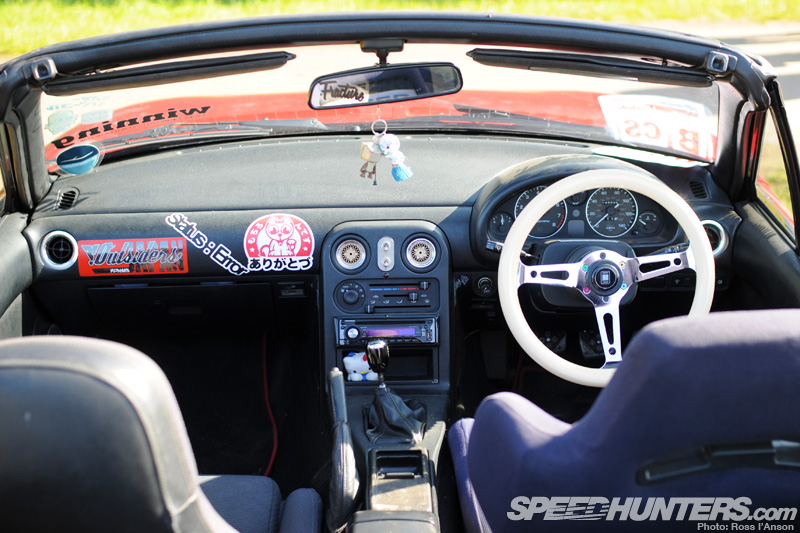 I really like the interior of the MX5. I've always thought it might be what the MGB would have evolved into if British Leyland hadn't imploded and started producing rubbish.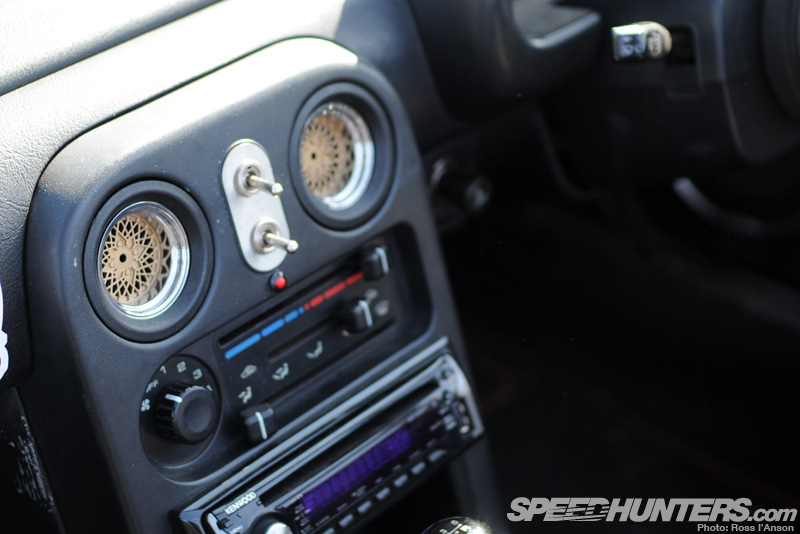 There was also a nice touch in the replacement fresh air-vents.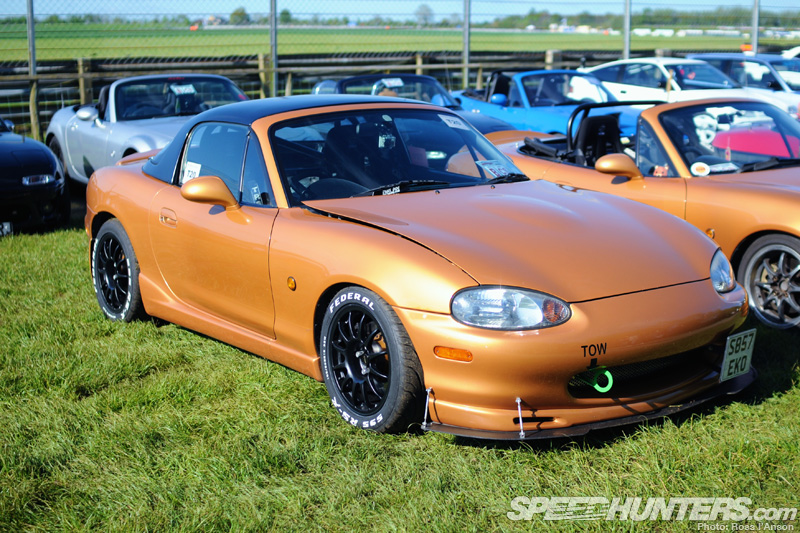 A MkII MX5 caged-up and ready for some track action.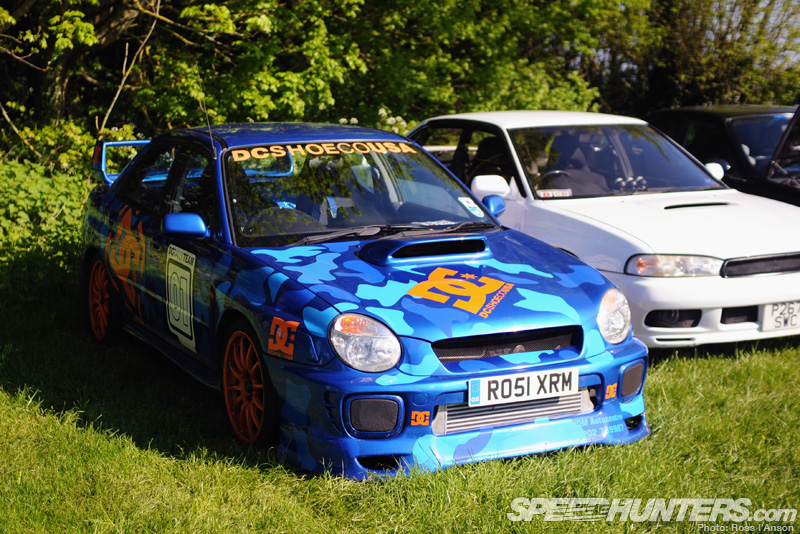 This Ken Block-inspired 'bug-eyed' Impreza was one of the hundreds of Subarus at the show.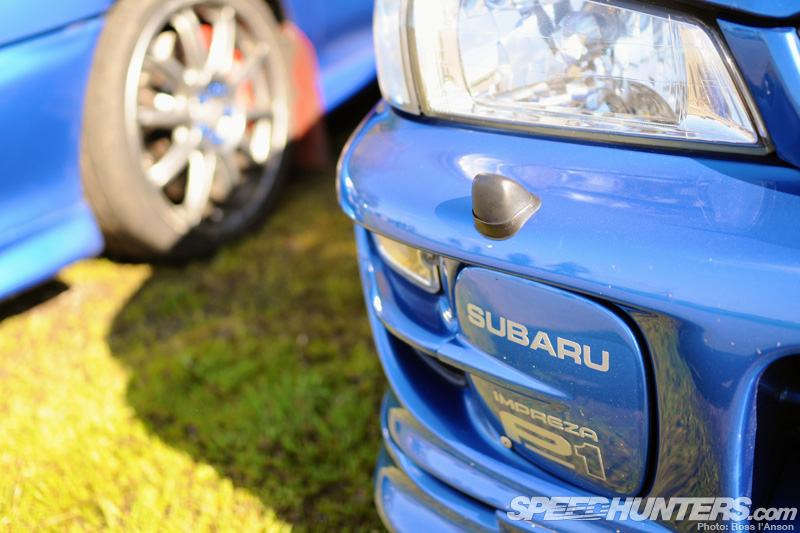 I was very impressed with the turn-out of Impreza P1s, the ultimate incarnation of the official UK Imprezas bar the ultra-rare 22B. Jointly developed by STI and Rally gurus Prodrive to head off the grey import, high-performance JDM Subarus, power was hiked from 218hp to 280hp with the suspension and drive-train tuned for UK roads.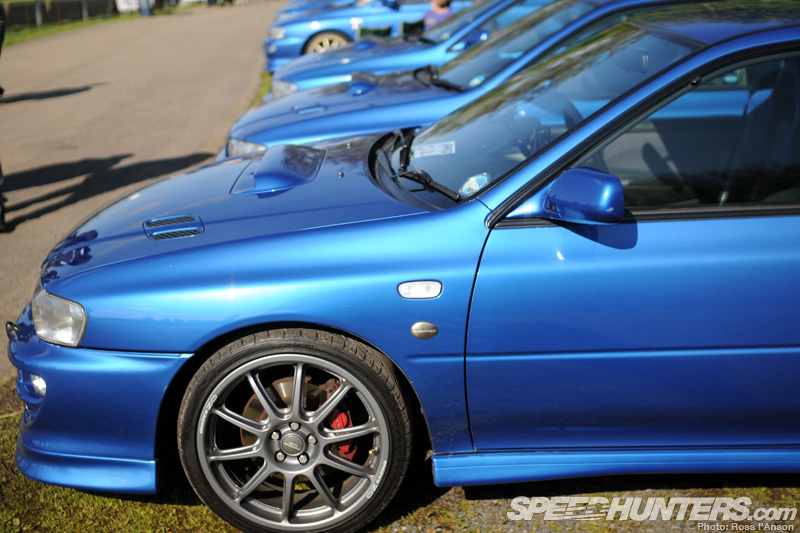 A number of options were offered in trim and spec but the P1 only came as a two-door chassis. The colour options were straight from the Henry Ford rule book: you could have it in any color you wanted, as long as it was Sonic Blue.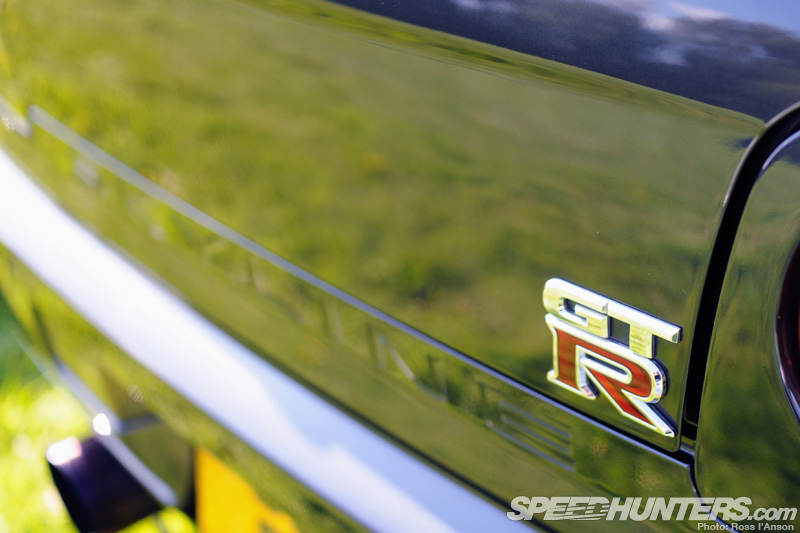 In my recent BHP Show report, I spoke about my own and my friends' belief that Cosworth was the ultimate in attainable performance. But even in the most hardened cases of Blue Oval love, three letters were always uttered in hushed tones. G-T-R. Before the internet made everything instantly available, stories of the Skyline GT-Rs destroying Cosworth at Bathhurst and 1,000bhp road-cars were getting back to us through the printed press. Nobody had ever seen one in the flesh – they were true beasts of legend.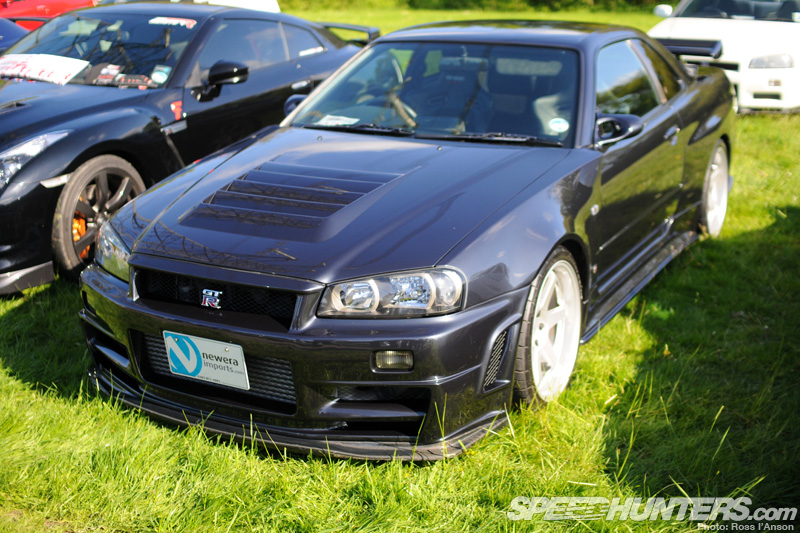 A local tuner had started importing Japanese cars, and his personal transport was a bay-side blue R34 GT-R with an alleged 700bhp. That was the first GT-R that I had ever seen, and when I heard he was going to be running it at Santa Pod race way at a 'run what ya brung' day, I went with a group of friends to see exactly what the legend was capable of. To this day I will never forget the noise as it launched off the line and performed a sub-10 second run. An incredible piece of engineering.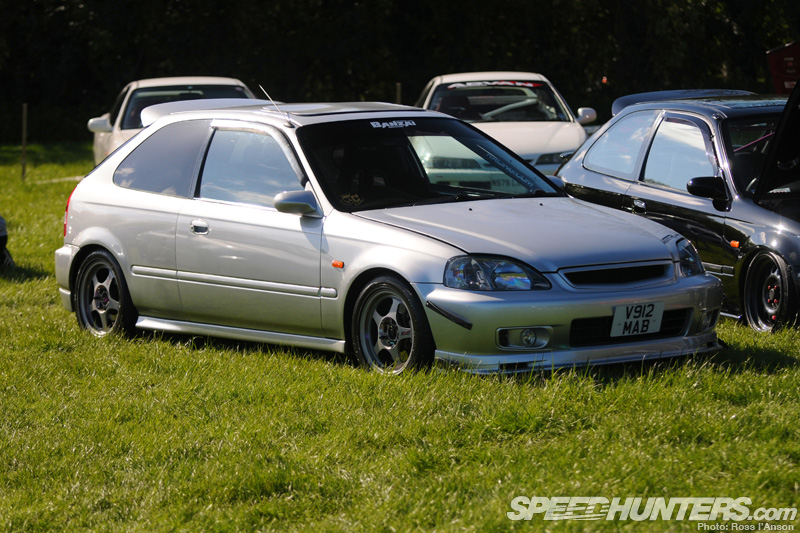 Honda was definitely the best-represented marque at the event.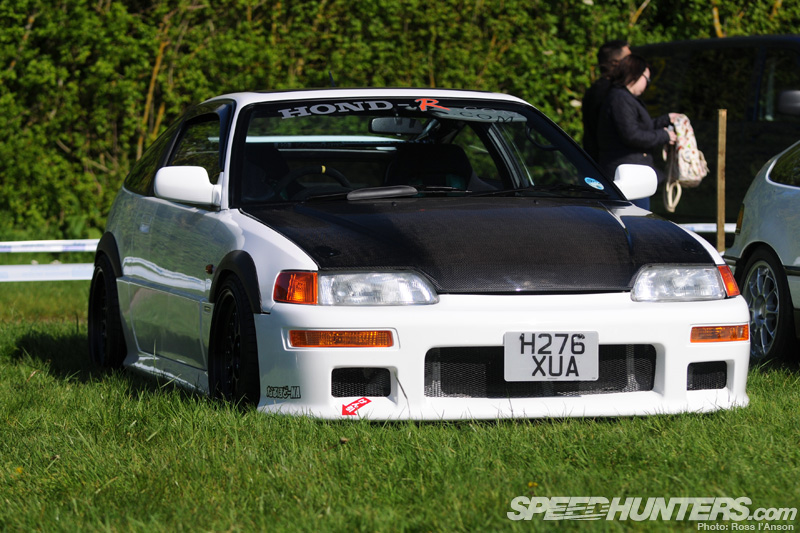 I had almost forgotten about the Honda CR-X. It was great to see some nicely turned-out examples…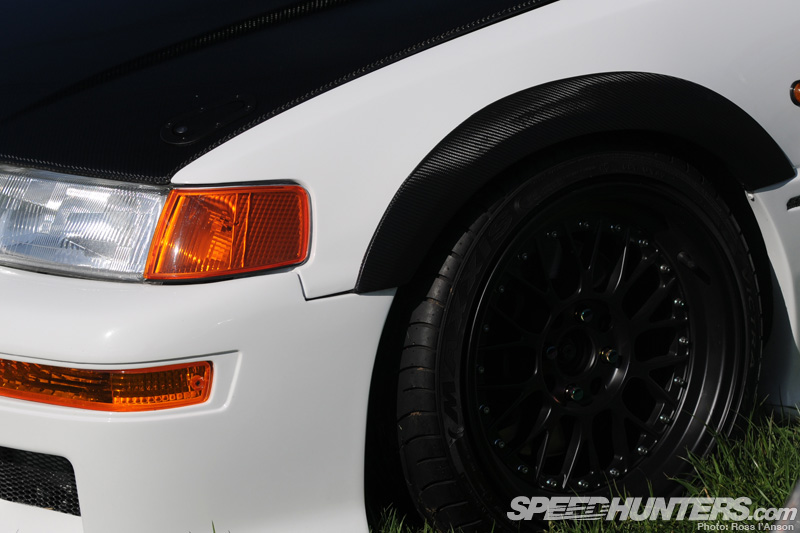 …especially this tough-looking example finished with carbon arches and bonnet.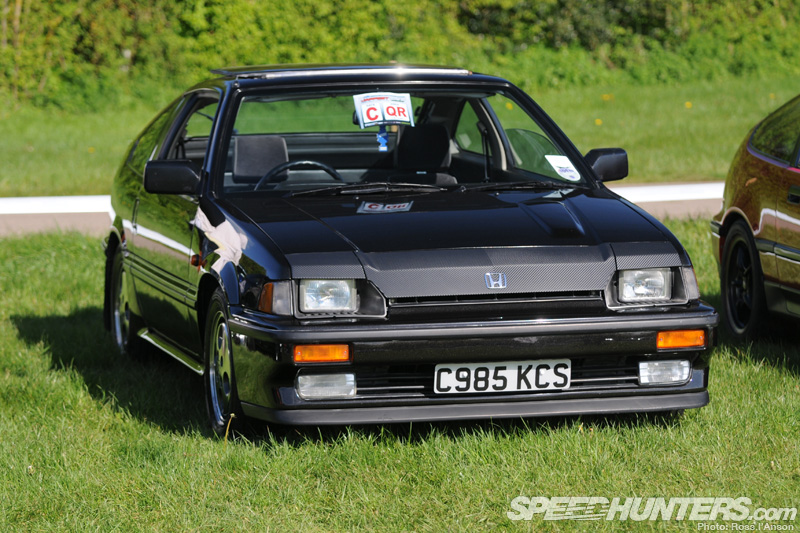 I don't remember the last time I saw a Series One CR-X on UK roads.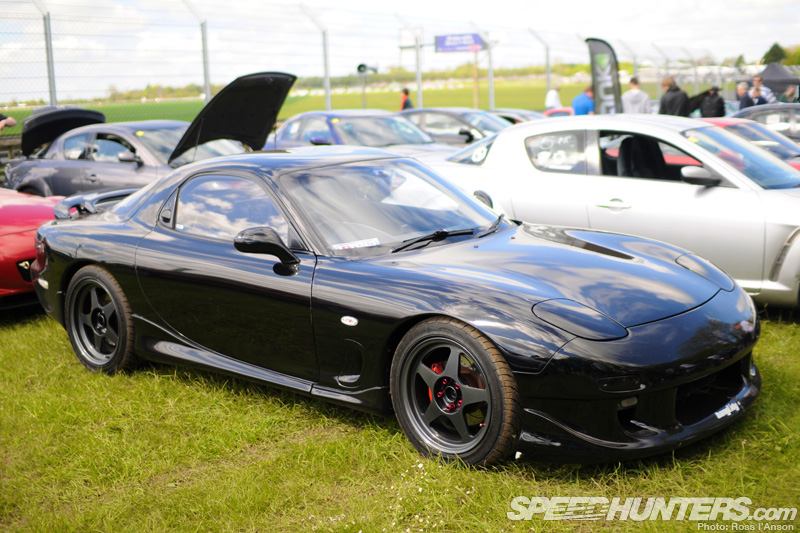 This black FD looked nice and sinister in black with anthracite rims.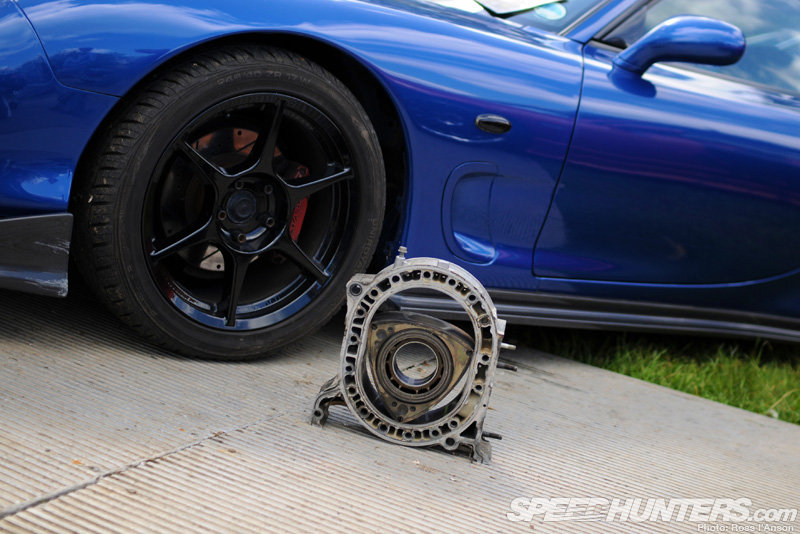 It be witchcraft I tell thee. Witchcraft.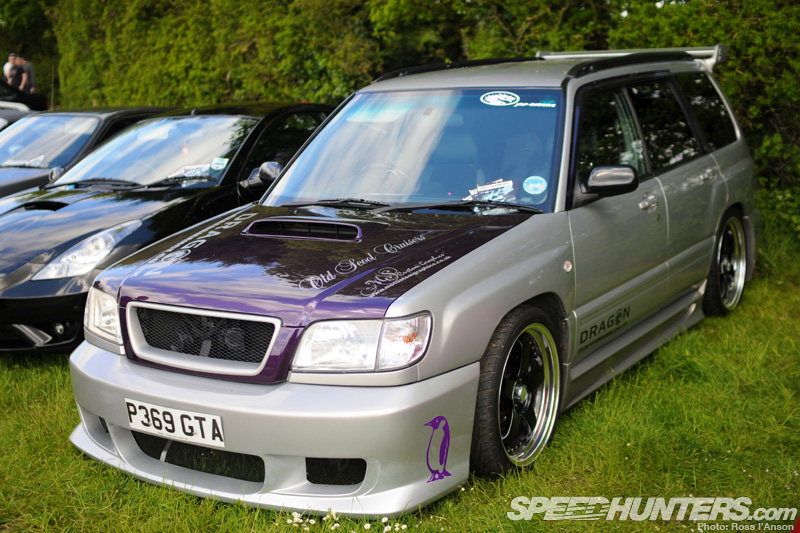 Imprezas were not the only Subarus on display, as there were a few cool Foresters…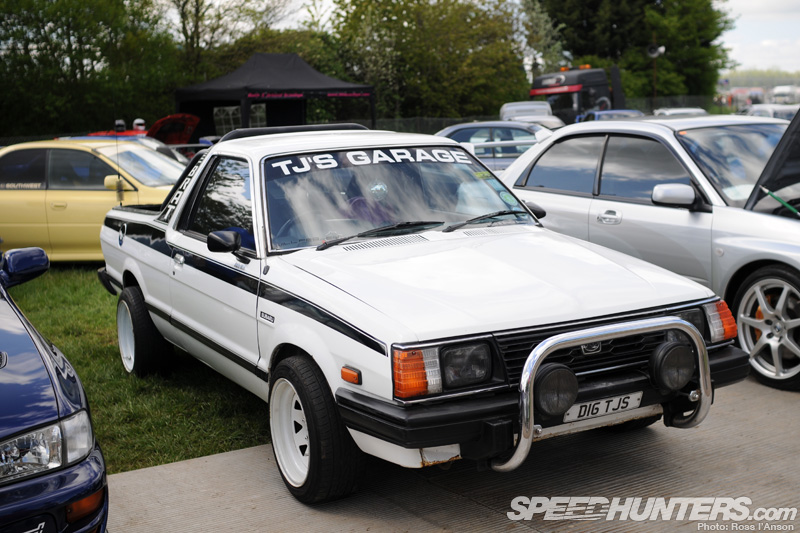 ..and as always the Impreza-engined Brat ready to take to the track.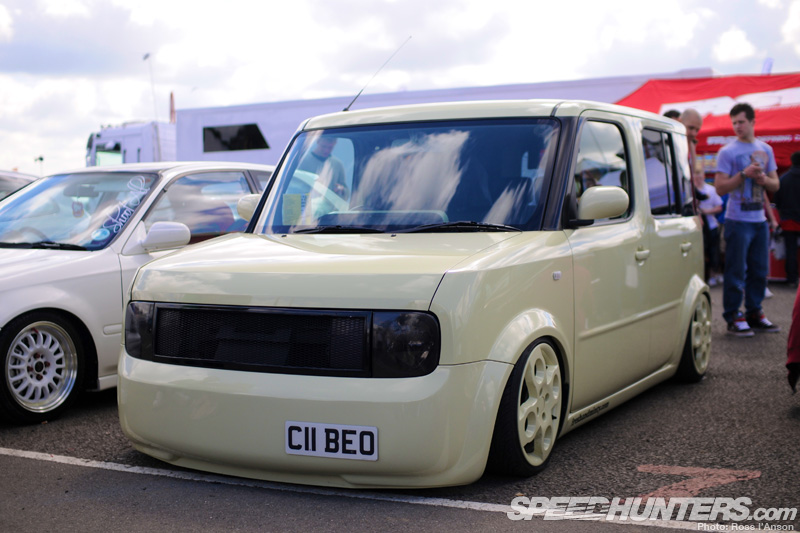 Nissan's Cube would not be the first choice for many as a car to modify. Nonetheless, this smooth, slammed model looked awesome.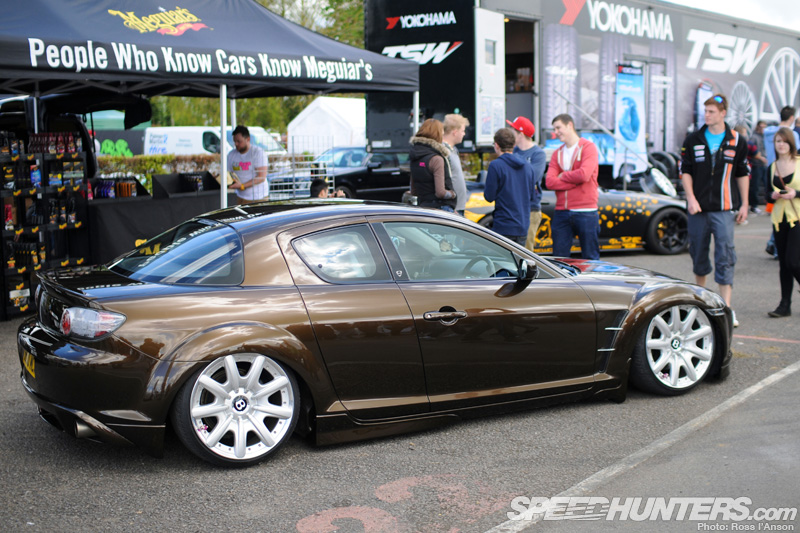 An RX8 on air suspension and Bentley rims is not a combination I have ever seen before.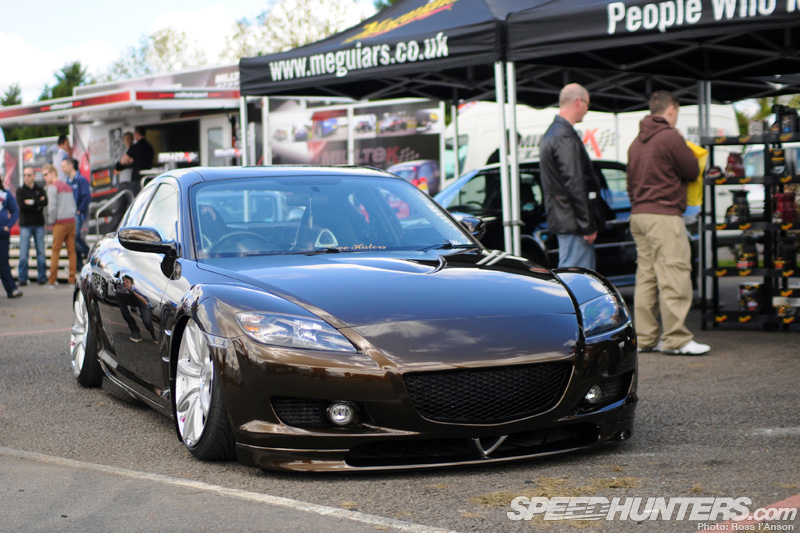 It is a tough-looking combination through.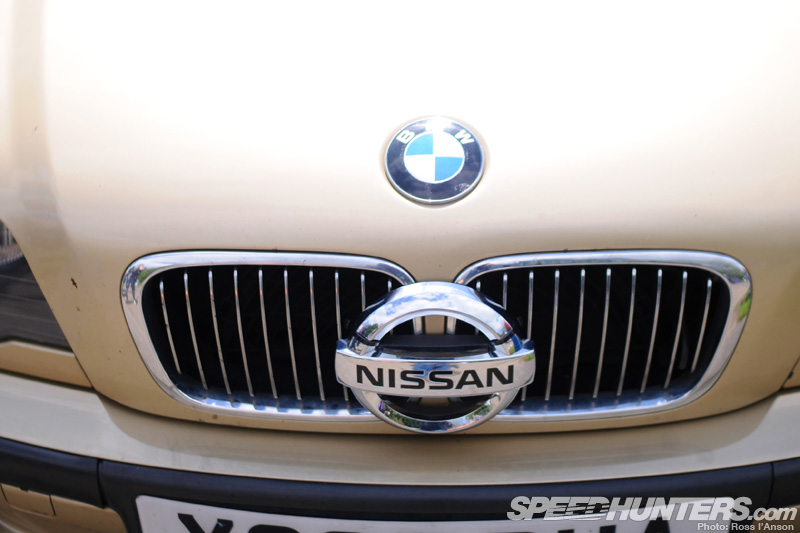 Errm, you're not fooling anyone there, mate.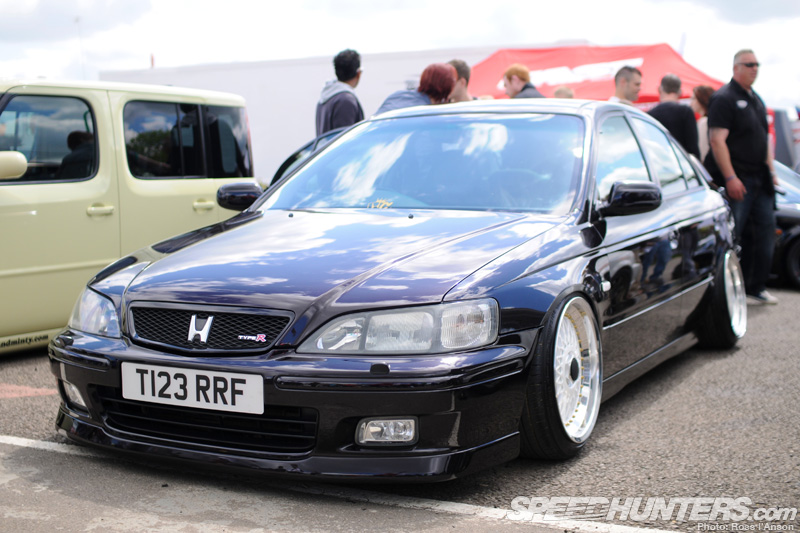 Civics weren't the only Hondas that look good slammed on BBS. The Accord looked just as good.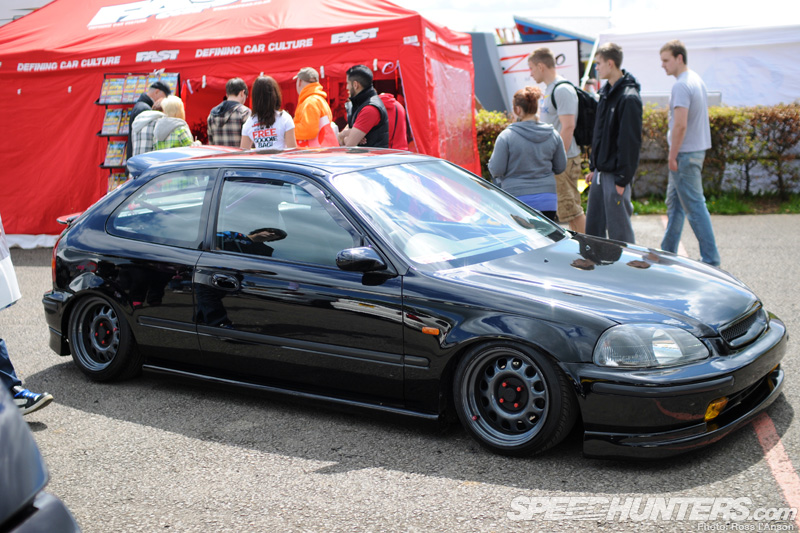 The slammed-on-steel-rims look was every popular, with this Civic one of the best examples.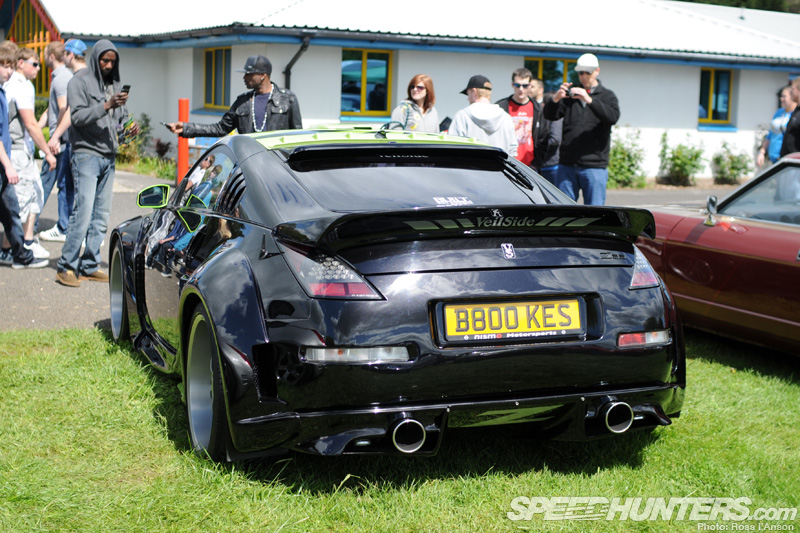 A seriously-wide Nissan 350Z. Not to everybody's taste but it certainly had presence.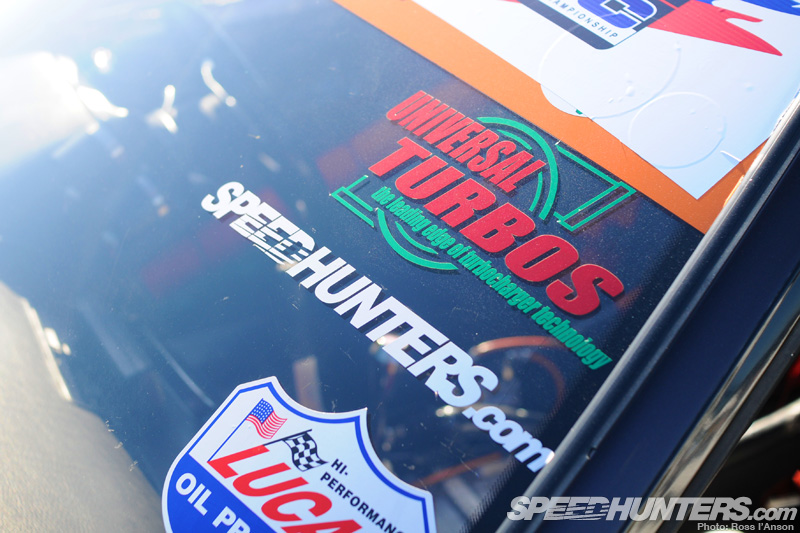 We were well represented throughout the show, with many cars proudly wearing the Speedhunters.com official sticker.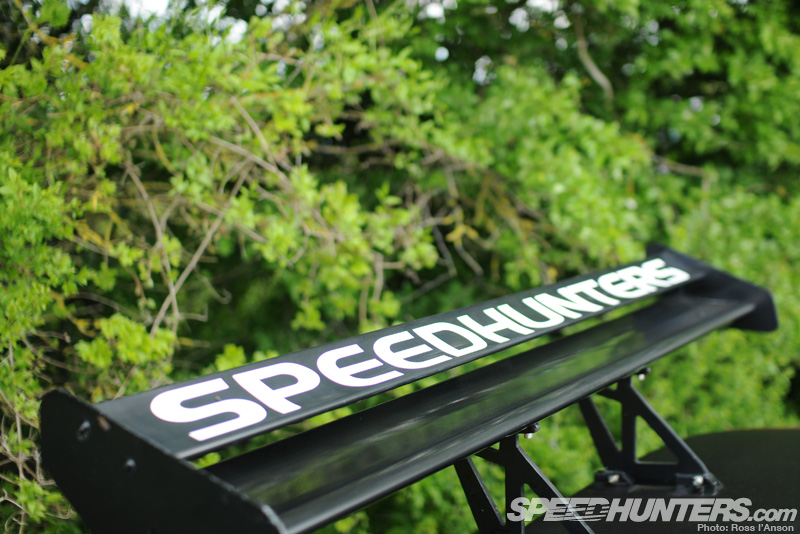 Though some had just made their own!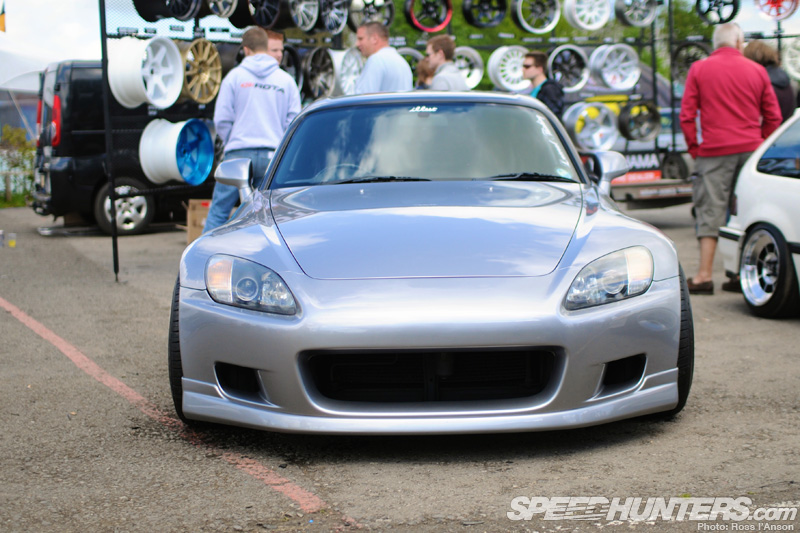 Smooth yet aggressive lines on this Honda S2000.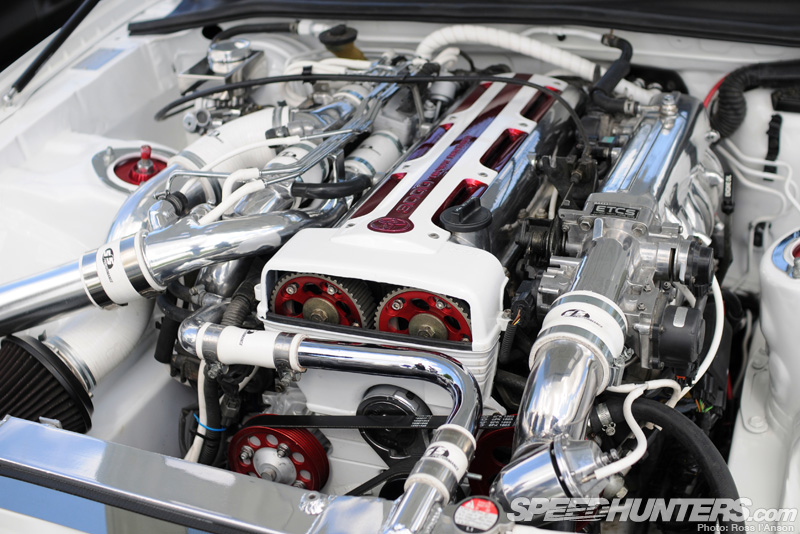 One of the many immaculately-presented engine bays on display. I couldn't quite believe how clean this 2JZ was and how much work had gone into it.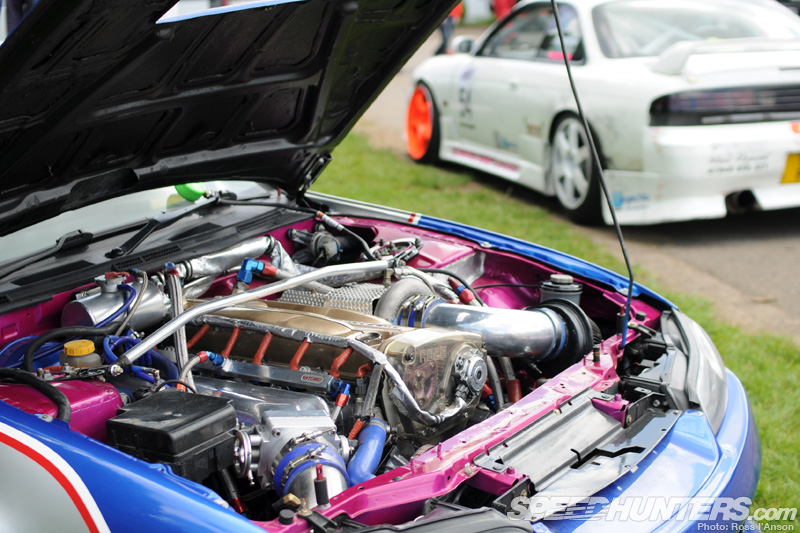 An RB26 shoe-horned under the bonnet of a Nissan S14 is always an impressive sight.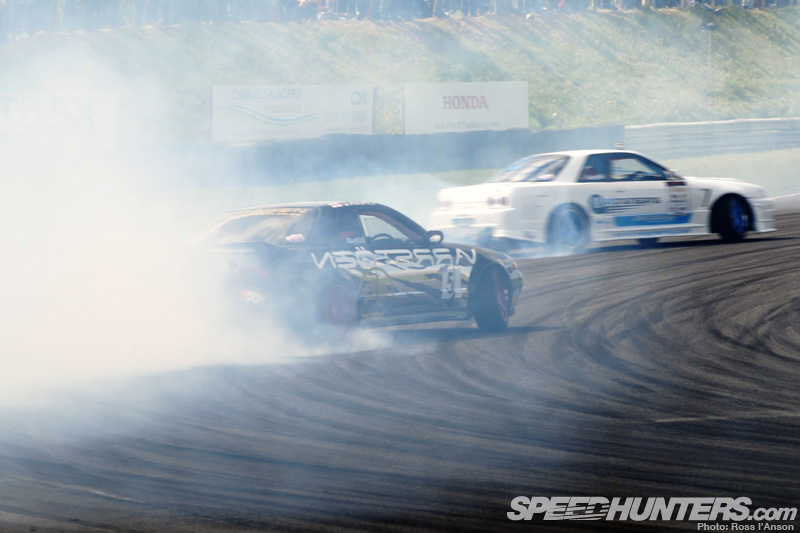 That will be the end of my first report from Japfest 2012. Next up I'll take a closer look at the retro cars on offer and the action on track.
Ross