There is a reason I find myself driving down to Osaka every other month. A few hundred kilometers sure make a difference in Japan, and while every city from Hokkaido all the way down to Hiroshima looks exactly the same, it's the people and their attitudes that change. This is especially the case in Kansai, where it's hard not to notice a friendlier ambience, a place where people are more open and willing to chat. There is also a very evident flair, an "if you have it, flaunt it" kind of approach to life, which makes a lot of aspects very colorful to say the least. This of course is especially true when it comes to cars, and the way people modify them. Shops like Auto Select have helped shape and evolve the tuning scene in Japan, the Sawa brothers that run the garage on the outskirts of Osaka city having developed their very own, unique tuning philosophy.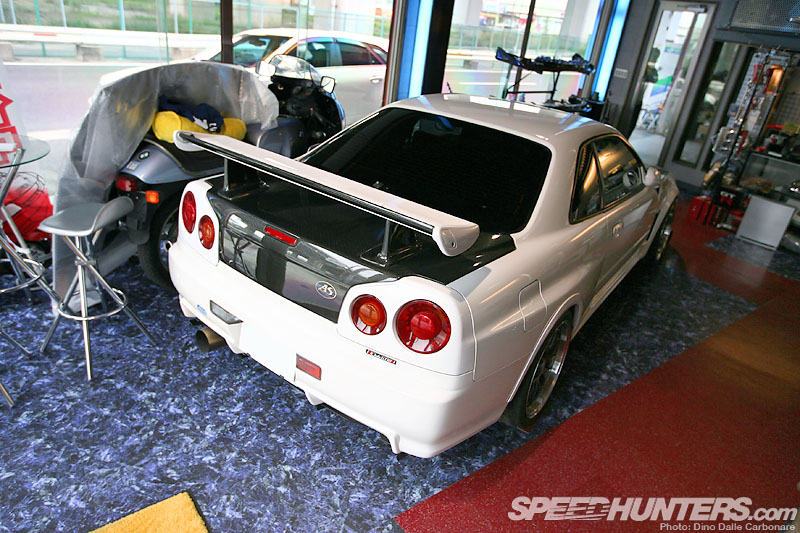 They have never limited themselves to a specific car, happy to extract as much performance as their customers demanded from pretty much any chassis.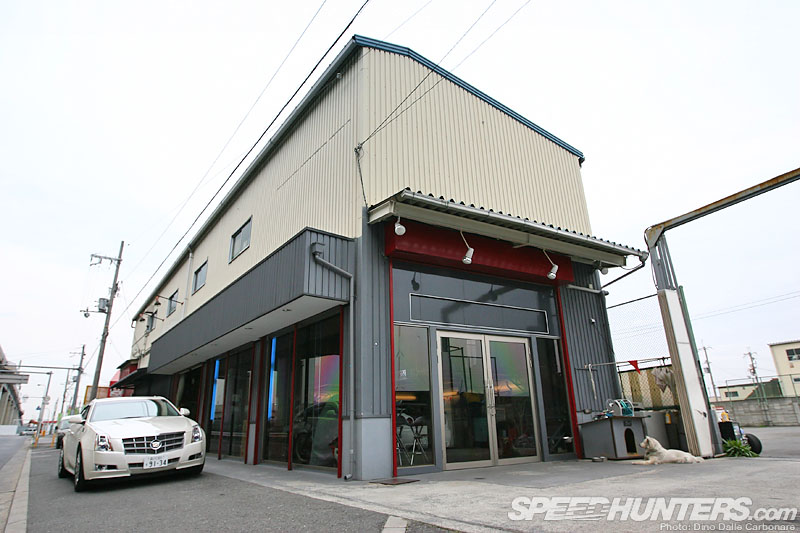 So last time I was down south, I decided to drop by and do a little behind the scenes Speedhunting!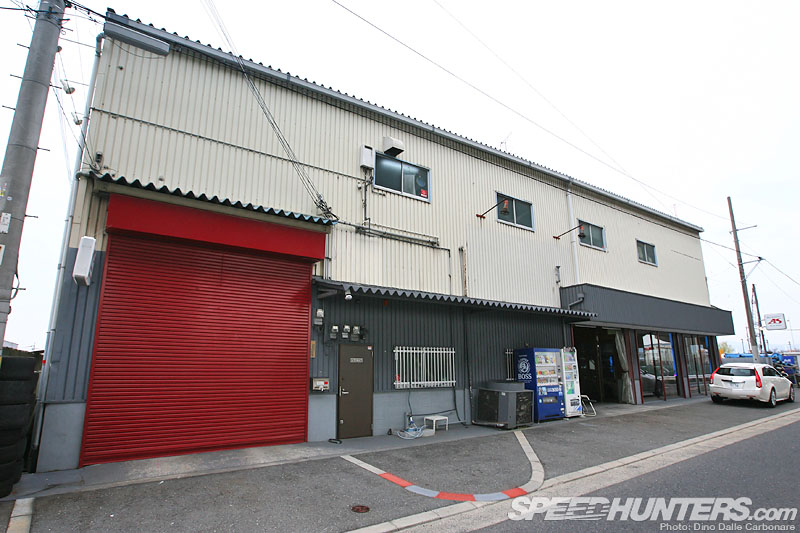 It all started back in the late seventies for Eiichiro Sawa, a true car nut that like a lot of us enthusiasts began fiddling around on his own car in an attempt to make it go faster. He began replacing parts, tuning carburetors and soon his friends were asking him for help with their own rides. As time went by he began to get known around Osaka as the guy to go to, beginning by then to experiment on the first generation of turbocharged cars that the Japanese manufacturer were producing. By the mid-eighties he had accumulated quite the customer base and decided to open up a dedicated shop with his brother and do what they loved most. This is what the Auto Select premises looks like today.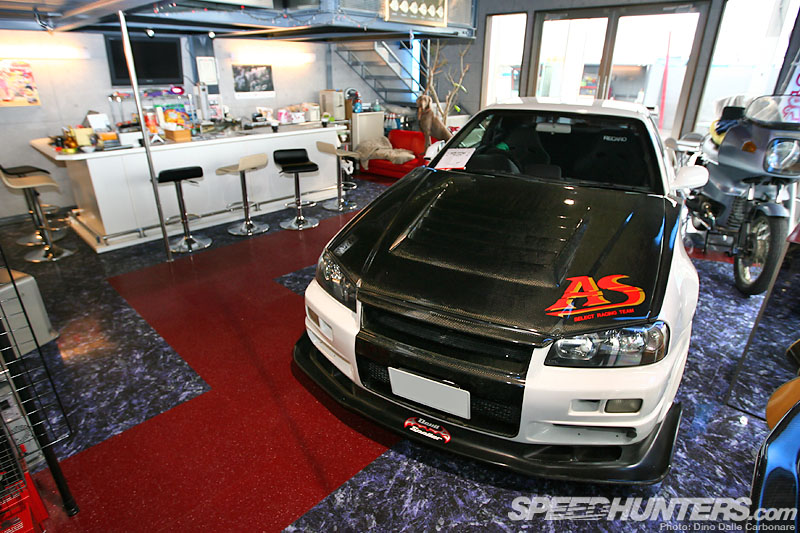 Take a step inside the office and you are greeted with one of many customer-owned cars they have built over the years…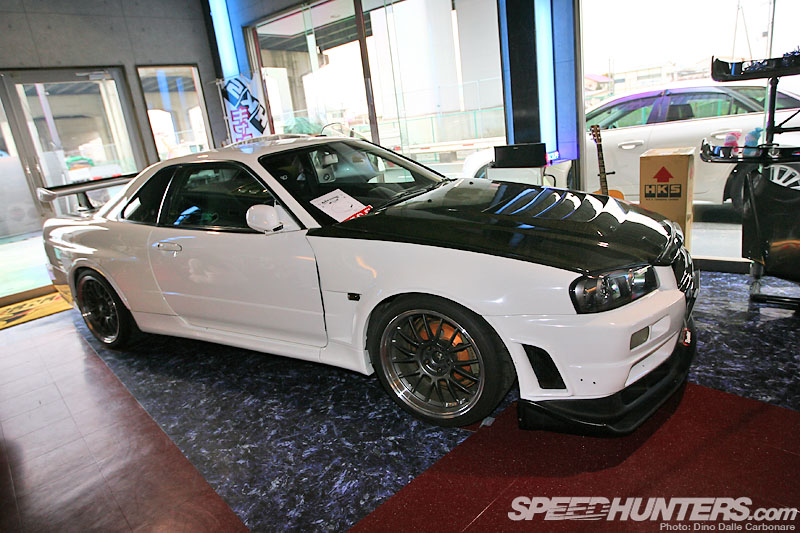 …a 750 HP beast that is as suited to cruising the street as it is blasting down the main straight at Suzuka circuit.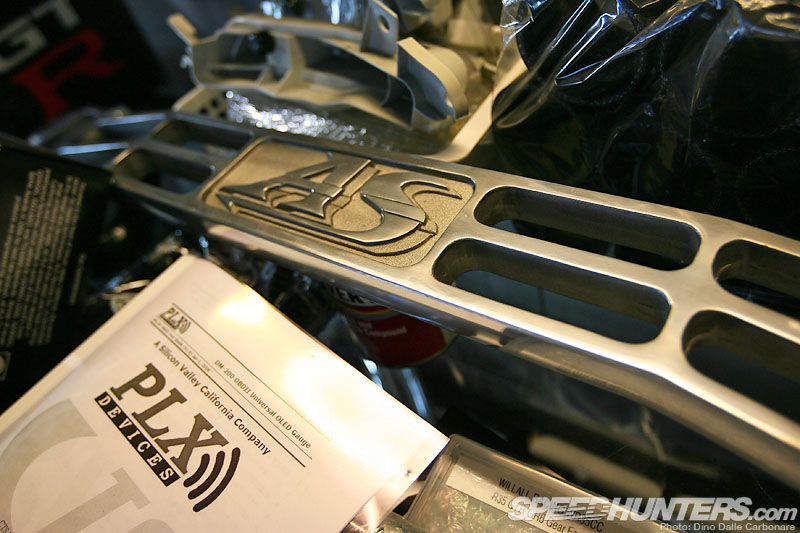 There are a lot of interesting tuning parts on display, like their billet aluminum strut tower brace for the GT-R, a piece that is as instantly recognizable as the cars the shop churns out.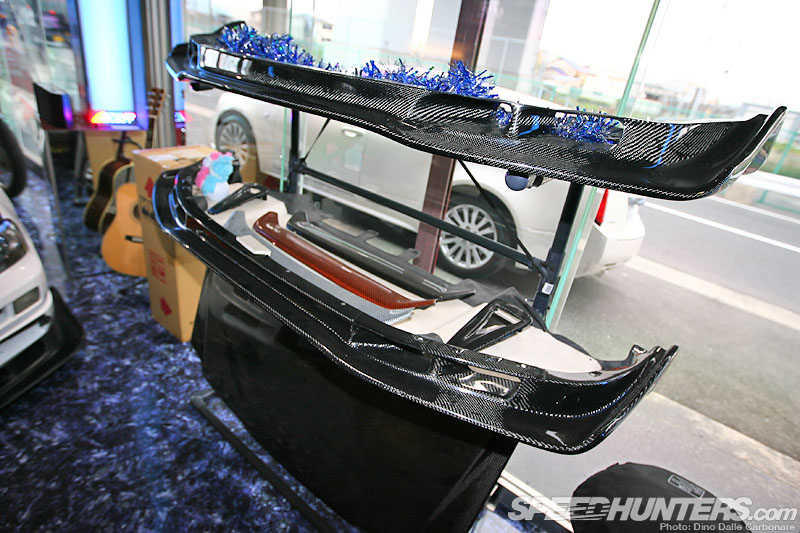 Here are some of the carbon fiber "Devil" lip spoilers that they have recently launched, as well as a few R35 GT-R dress up goodies.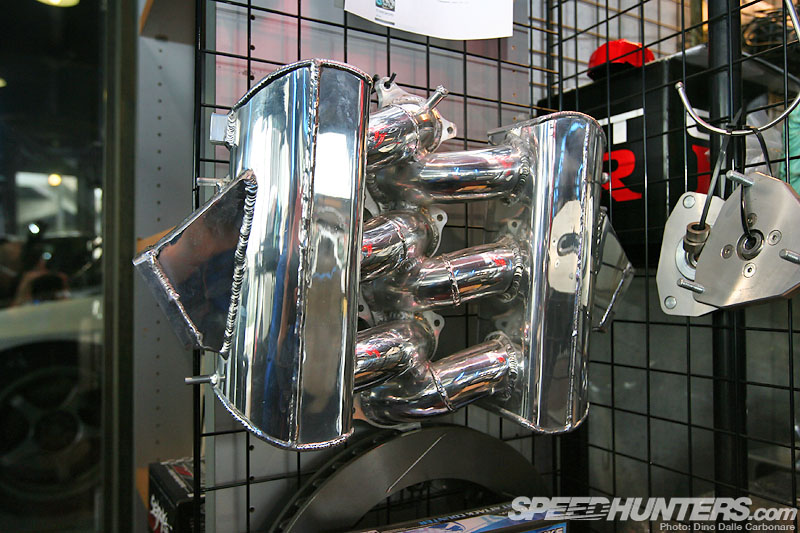 Like Sawa-san explains, they are always experimenting with new and interesting parts, trying to stay on top of the fast flow of innovation from all around the word.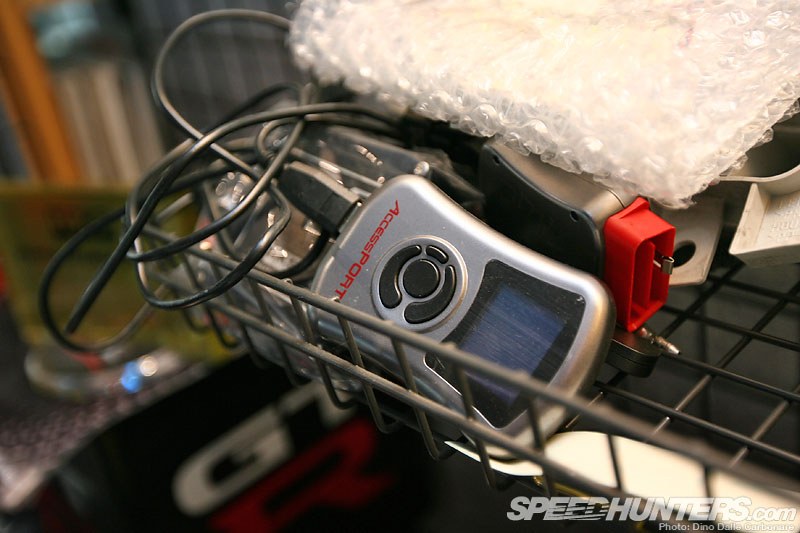 Auto Select were among the first in Japan to test out and adapt the Access Port module, a must have for any owner of the R35 GT-R. Sawa-san is out almost every night with the shop's R35 demo car, refining fuel and ignition maps whenever he changes parts on the car.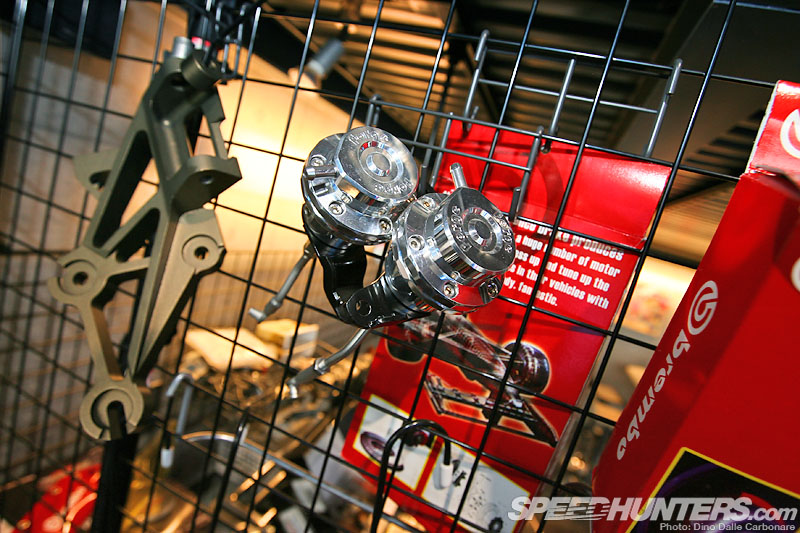 It's very important to keep an eye on what is out there around the world, as limiting oneself with only what the Japanese parts makes are doing would be pretty counterproductive. Above are a set of billet Forge Motorsport wastegate actuators that were on display in the office.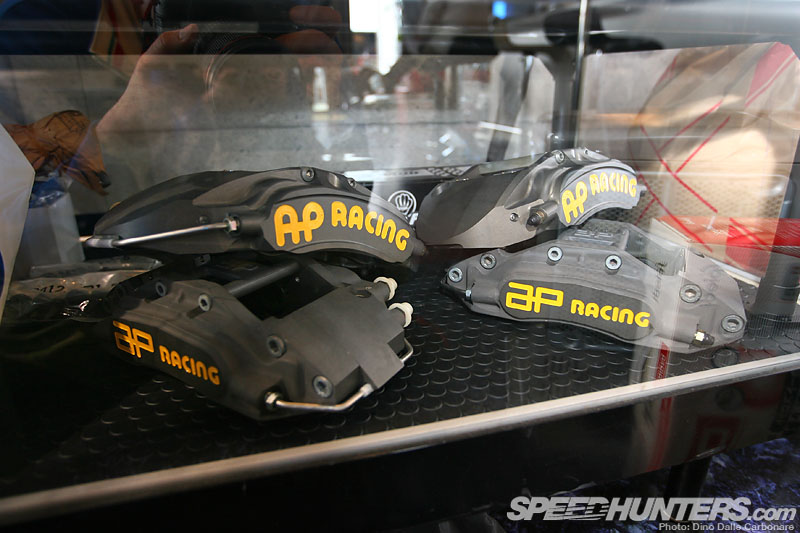 A lot of Auto Select customers demand the best for their cars and the shop is overflowing with top of the line parts like these AP Racing calipers for the R35 GT-R.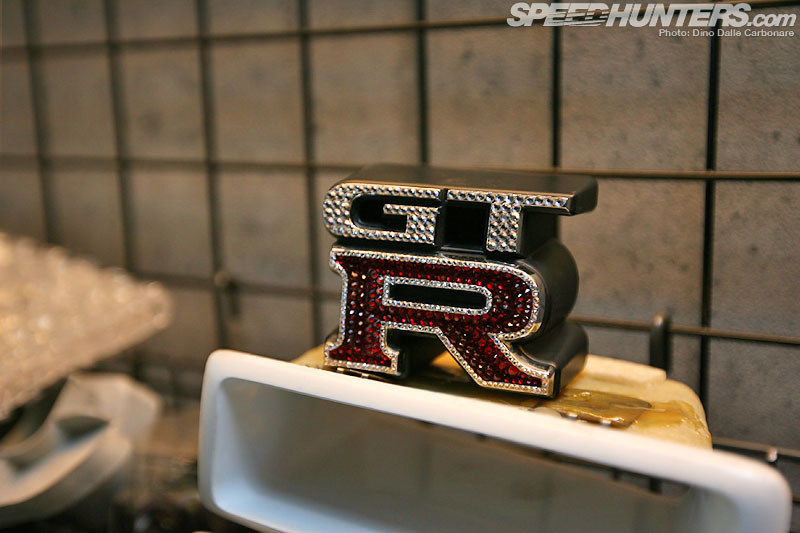 I'm not sure which customer demanded his GT-R emblem be encrusted with Swarovski crystal! This is so Osaka!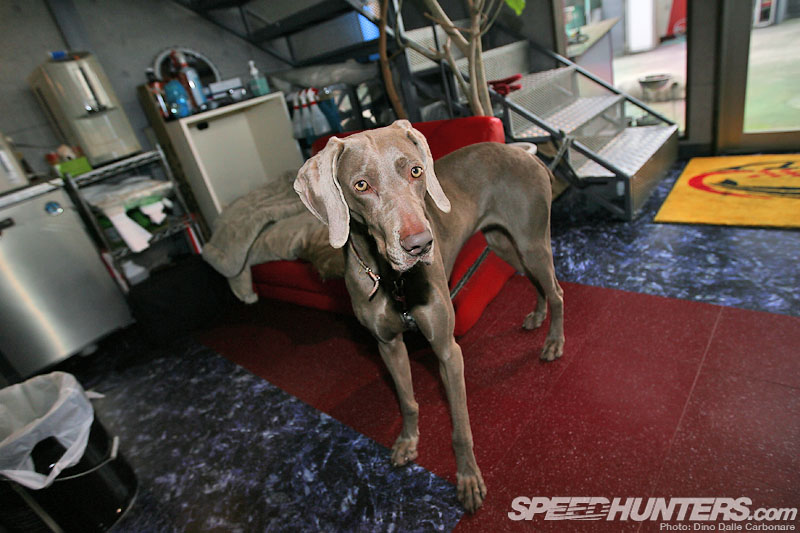 When the Sawa-brothers are out Vivi-chan, one of the shop dogs, looks after the office!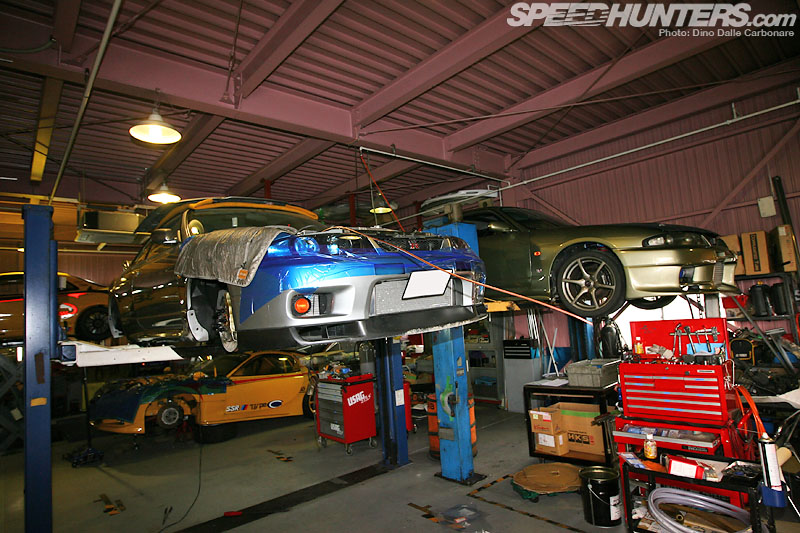 At the back is where the magic happens. Despite me stopping by on their "day off" the shop was overflowing with customer cars…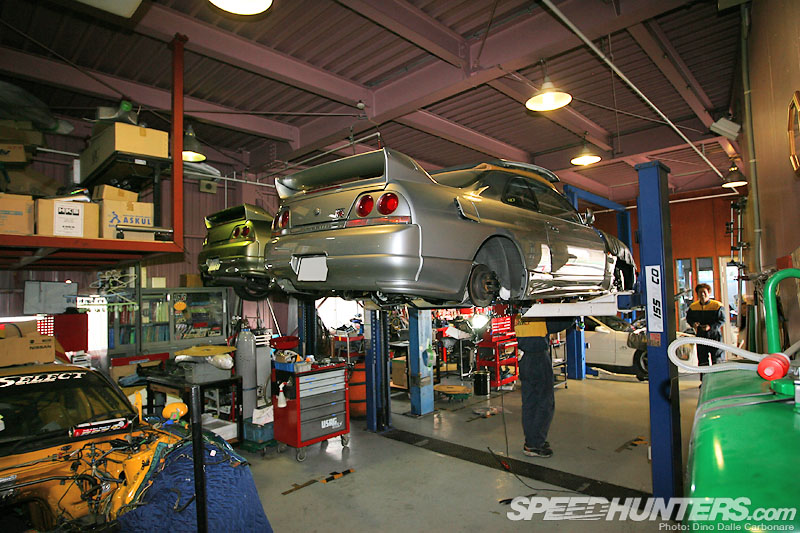 …the mechanics busy at work fitting parts and doing maintenance…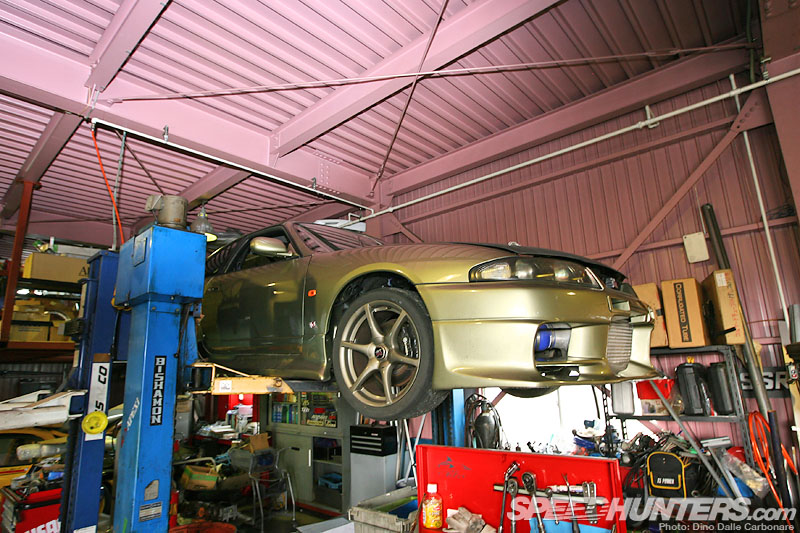 …on cars like this gold BCNR33.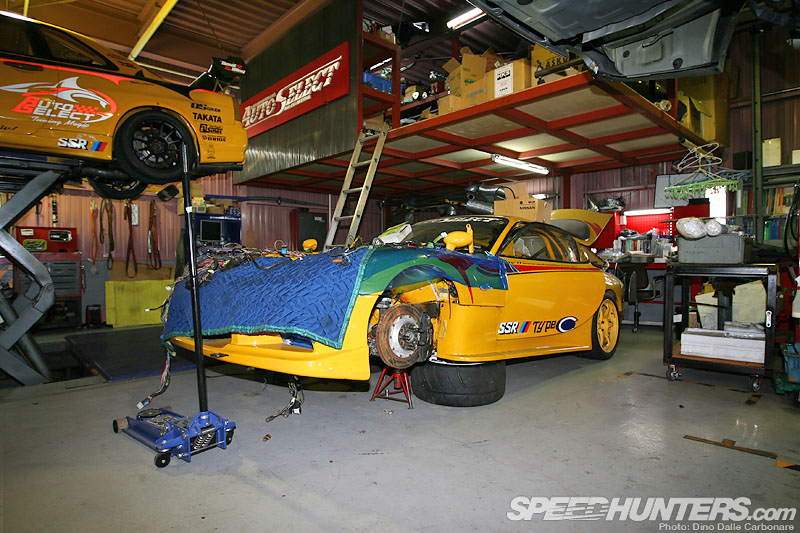 Out of all the Yellow Shark demo cars that Auto Select have built over the years, their FD3S is the one that has probably received the less press. It's a pity as it's a wild looking thing.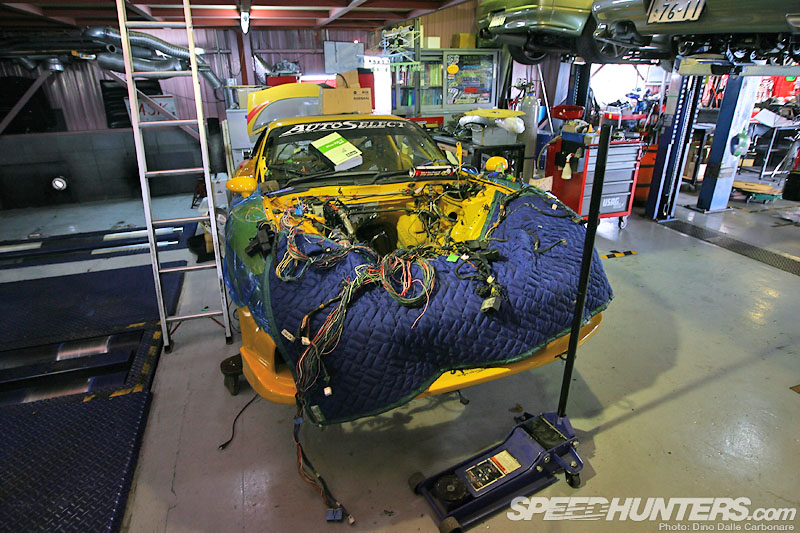 Good news is that the engine is getting rebuilt and the car being put back together…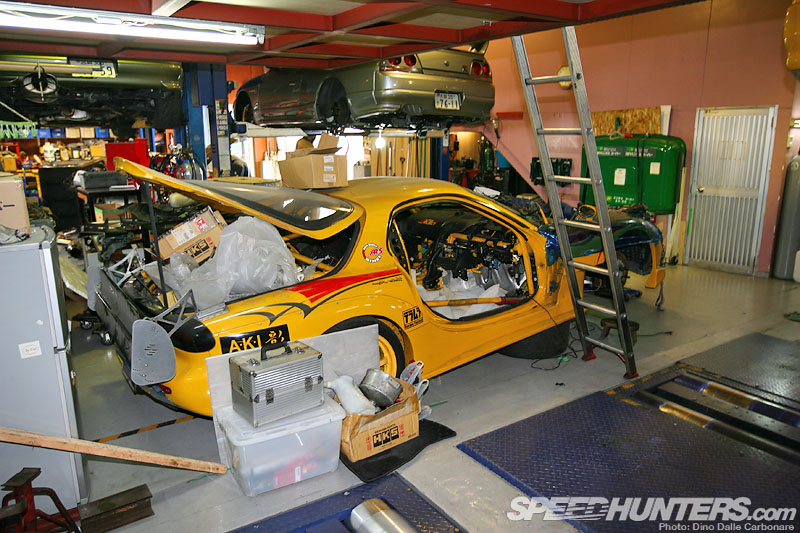 …so at the next chance I get I am definitely featuring it.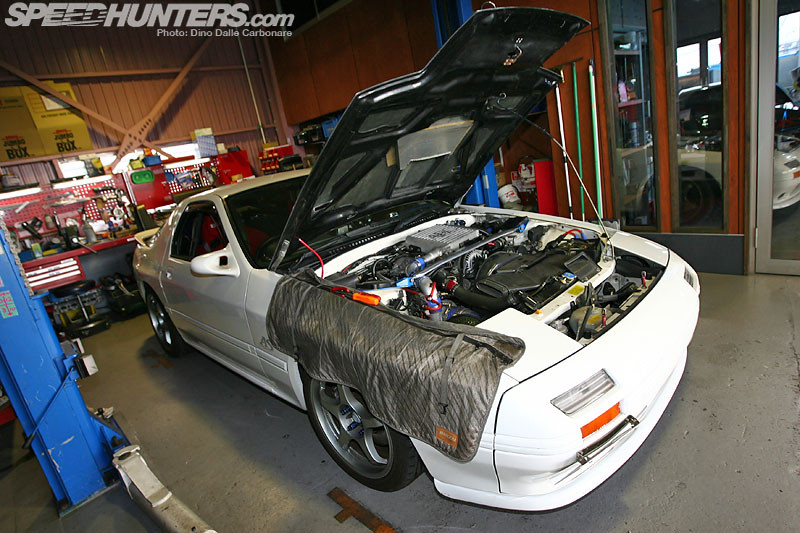 This street-tuned FC3S was in for a quick oil change and check over. Great to see these old FCs being looked after so well.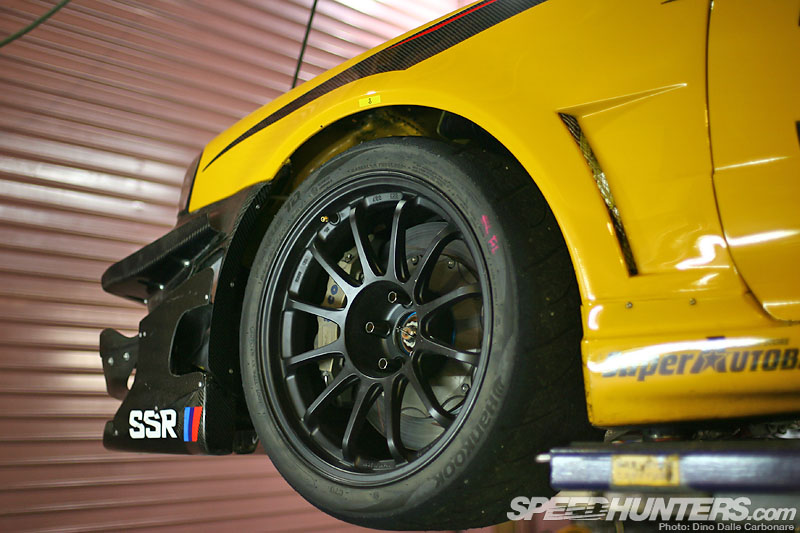 On the far corner of the workshop I spotted the BNR34 Yellow Shark, which we recently saw blasting around Fuji Speedway during the HKS Premium Day. Does anyone want to see a full feature on this GT-R?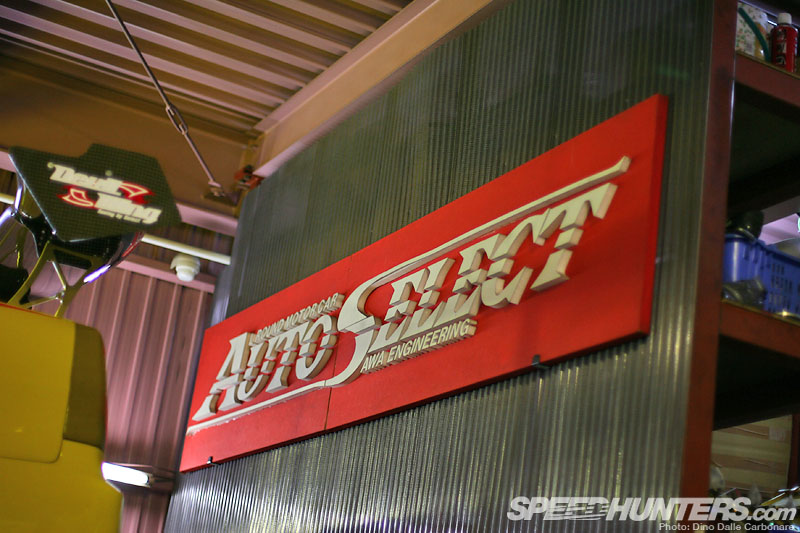 With shops like Auto Select around, and the wild cars they create, it's pretty easy to see why I can't help myself spend as much time as I possibly can down in Kansai!
-Dino Dalle Carbonare