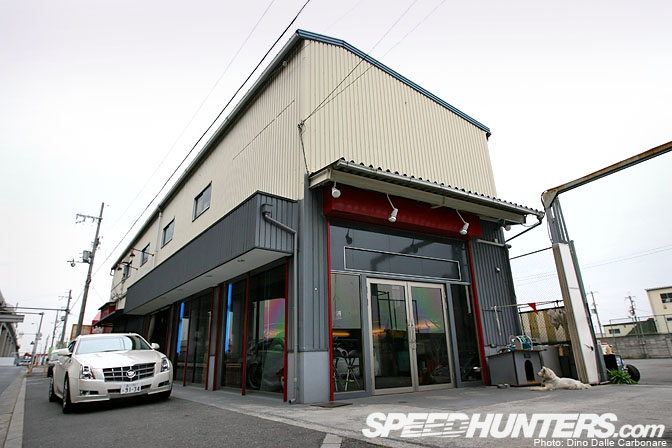 Japan has without a doubt the highest number of tuners per capita. From your high profile names to the tiny local one-man garages, there is really something for everyone out there. If you live in Osaka and are looking to extract more performance from your car then there is a very good chance you will probably stop by Auto Select, and meet up with the Sawa-brothers.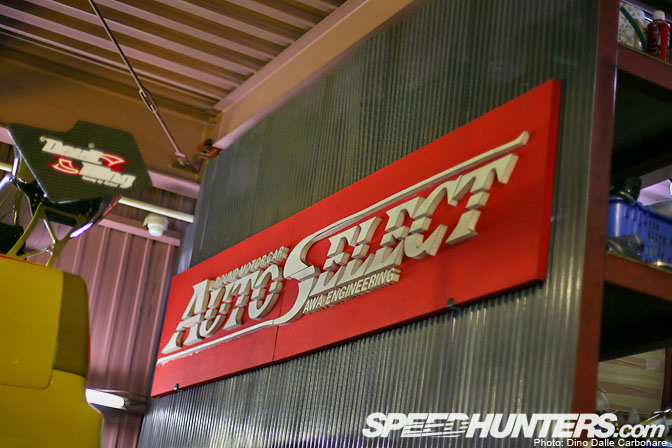 This is where some of Japan's most powerful cars have come out of, the R34 Yellow Shark demo car…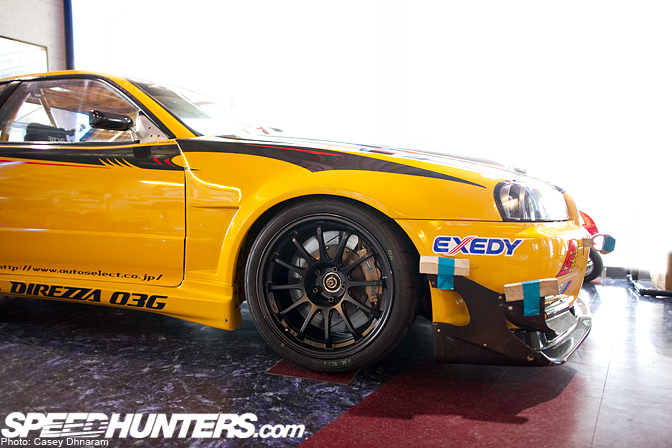 …without a doubt their most easily recognizable creations.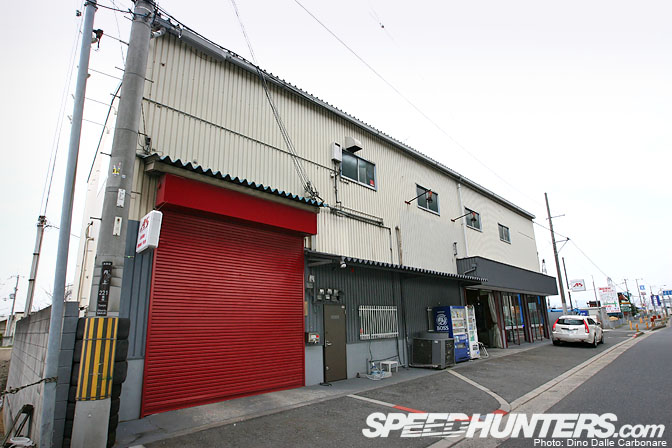 Auto Select today is an impressive facility but like many shops in Japan has very humble roots. It began all the way back in the late seventies when Eiichiro Sawa started taking an interest in sports cars. He enjoyed the driving but more so tinkering with them, tuning and experimenting with ways to not only extract more power but also make them handle and stop better. He became quite the master at fine tuning carburetors and in no time all of his friends would go to him to get their own cars looked at, quickly making a name for himself. But it wasn't until the mid-eighties that he decided to open up a dedicated tuning shop with his brother.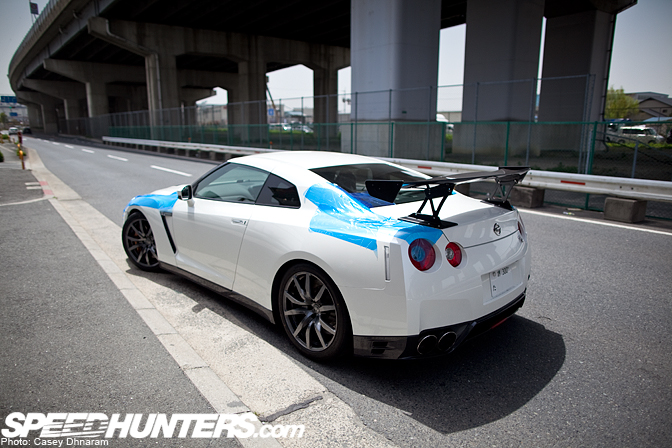 As Eiichiro told me, Auto Select has always strived to create well-rounded cars, making his customers realize the importance of balance. Outright power must always come after suspension and braking upgrades. It's a simple rule but it makes perfect sense. Over the last few years they have been concentrating on developing upgrades for the R35 GT-R and working on the car's ECU to extract more performance. When Casey stopped by the shop back in April they had just began tuning a customer's brand new 2012 R35.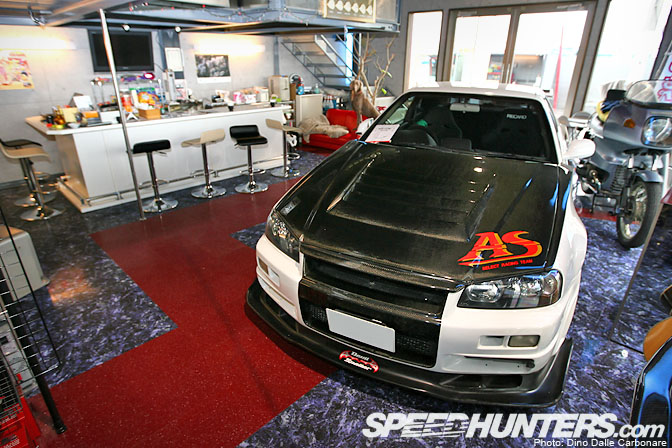 The shop area is where customers can wait while their cars are receiving basic maintenance like oil changes or a suspension alignment and there are always some nice parts to check out as well as cool cars on display.  This white BNR34 V-specII Nur is one of the most extreme customer cars they have built, a street-registered 800 HP monster that spends a lot of time stretching its legs at race tracks like Suzuka and Okayama.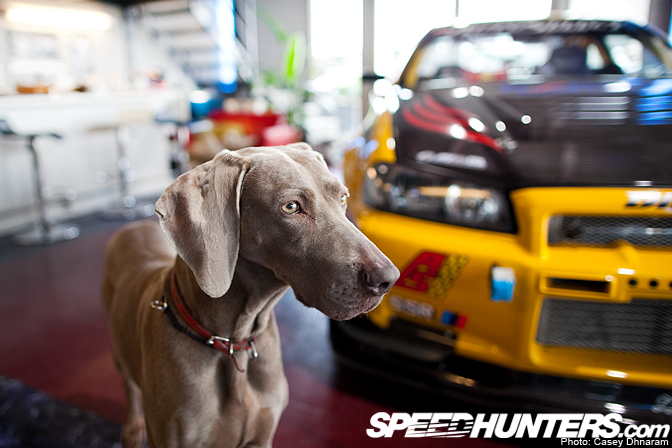 Vivi-chan is Auto Select's official guard dog! I usually waste way too much time playing with this pup when I'm over there!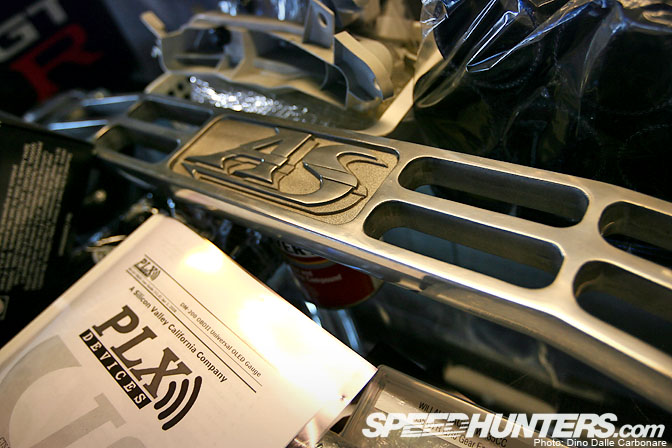 One of Auto Select's most recognizable parts, their billet strut brace for the Skyline GT-R, guaranteed to stiffen up the chassis!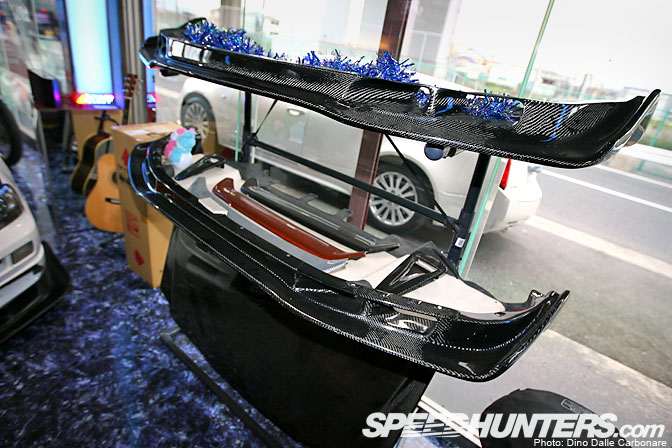 Auto Select GT-Rs have always been easy to spot thanks to their snow-plough like front lip spoiler, helping to not only generate more front downforce but also direct more air towards the brakes.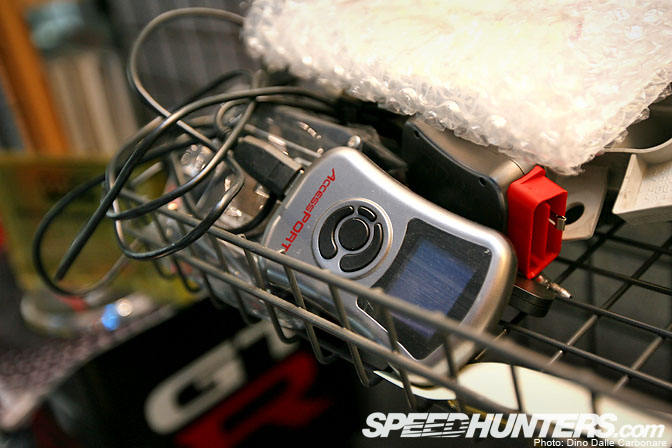 Sawa-san was one of the first in Japan back in 2007-2008 who started using the AccessPort module to modify the R35's ECU.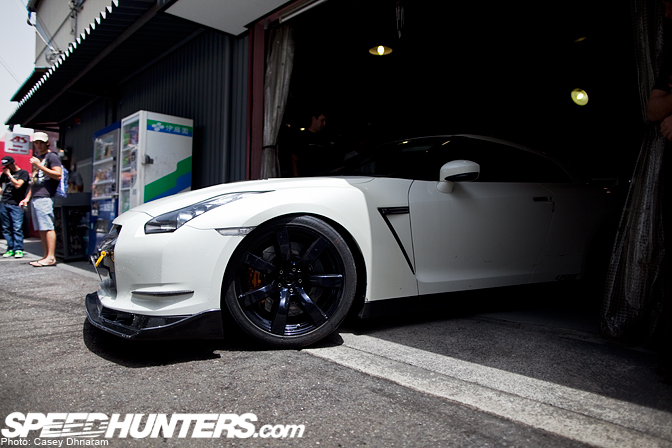 Here is the shop's demo car, running matte-black versions of the stock rims as well as that unmistakable front spoiler.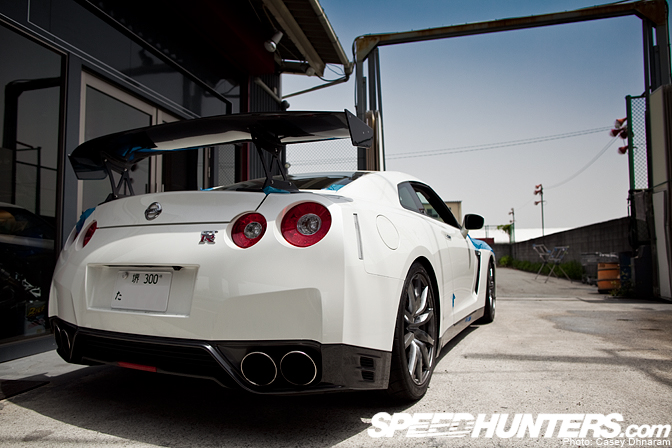 2012 goodness!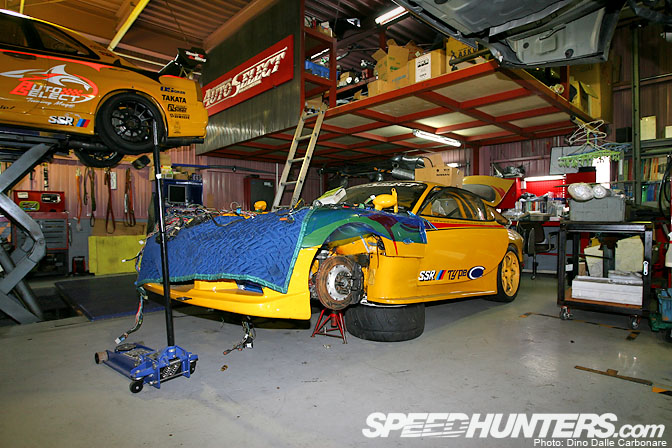 Here is one car I've been wanting to see back in action! Their FD3S demo car…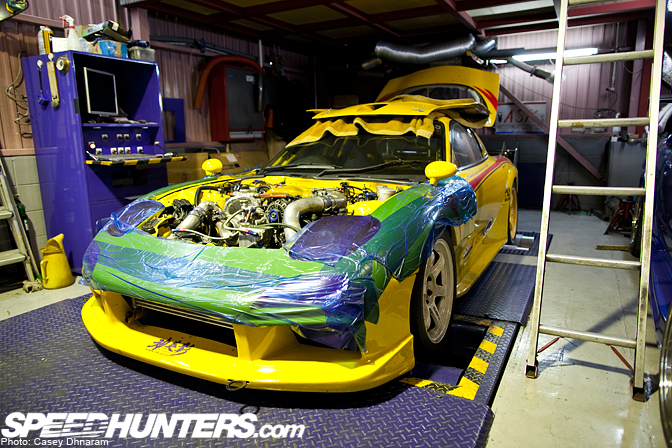 …has been sitting in their workshop for the last year or so awaiting a freshly built…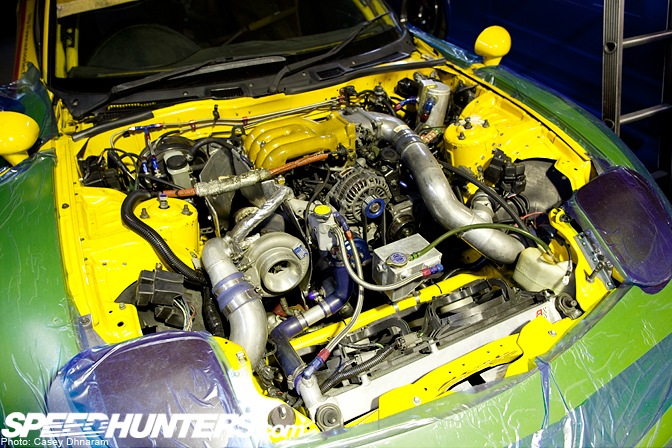 …13B to be dropped into its spot welded and riveted engine bay.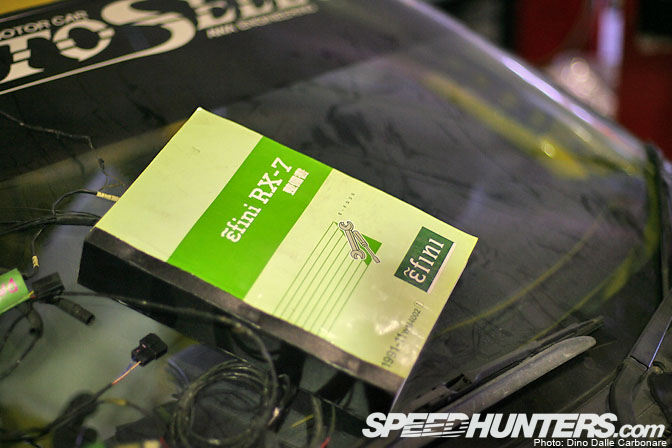 The original Mazda Efini RX-7 workshop book! Definitely something you need when you strip one of these cars down and start playing around with wiring.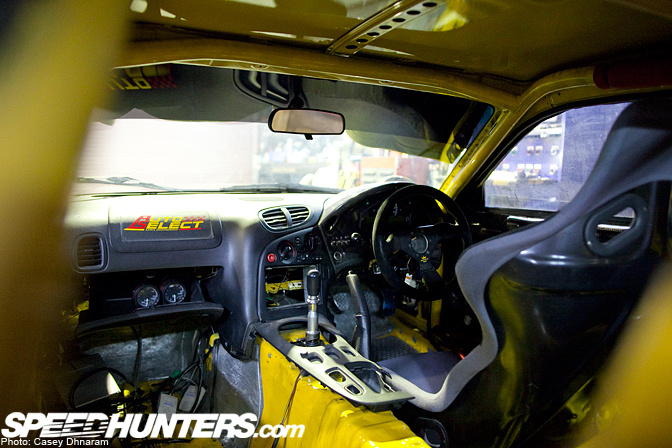 With most of their time dedicated to building all sorts of GT-Rs, this particular democar was put on the back burner for quite a while. But it won't be long now! I hope we will see it in action at the Tsukuba Lap Battle event in December!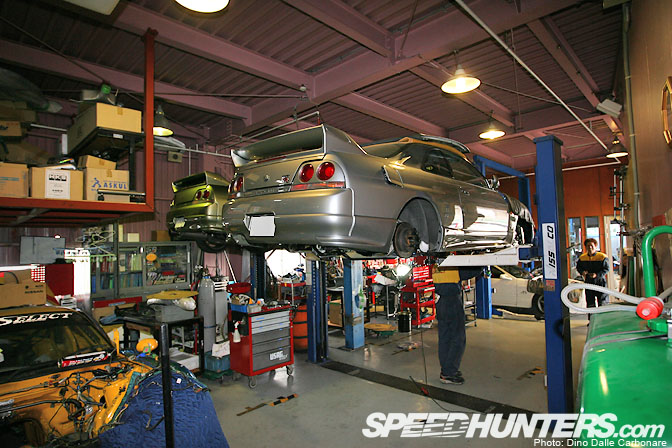 A pair of BCNR33s…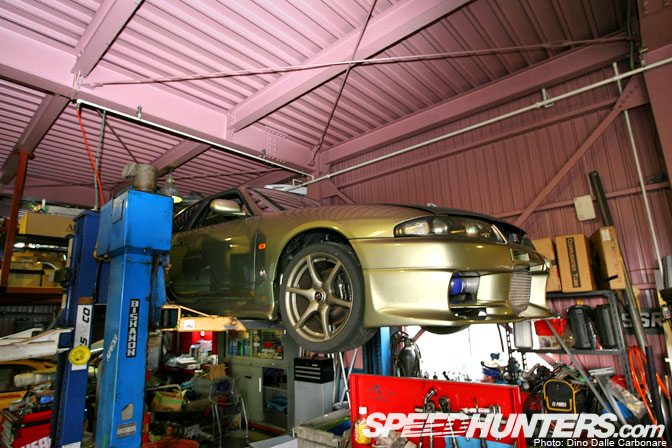 …the one on the left was actually painted in a Nur-like gold and fitted with BNR34 wheels.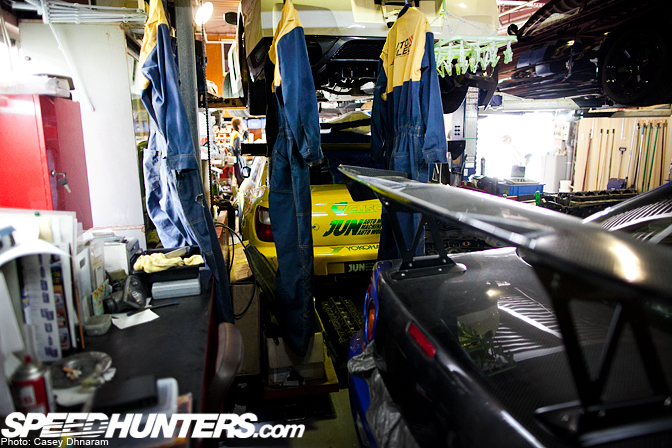 What did Casey spot back there!!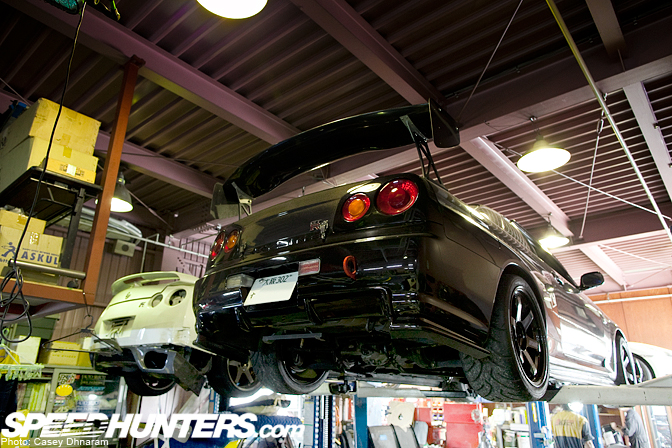 One thing I really like about Auto Select is that they like to do things the extreme way, in true Kansai fashion. The more strict Kanto area where Tokyo is located has, over the last few years, been getting a lot stricter with more stringent regulations making it harder for enthusiasts to get away with certain modifications. But down in Osaka it seems the Police really doesn't seem to care, so external wastegate with screamer pipes and big exhausts are almost considered the norm! Cars like the Glob al Auto R34 we took a look at last year…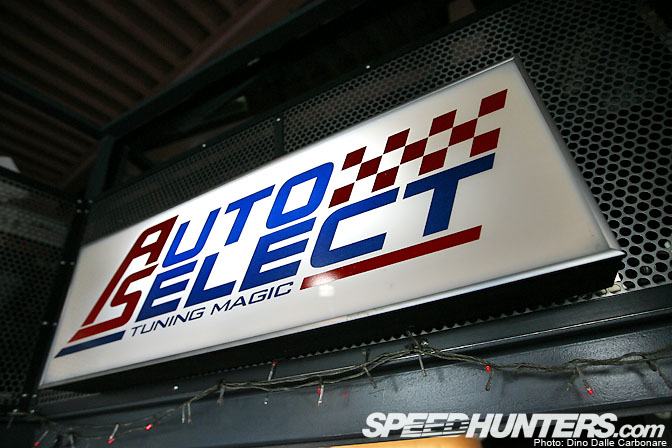 …is a perfect example and of course was built right here at Auto Select.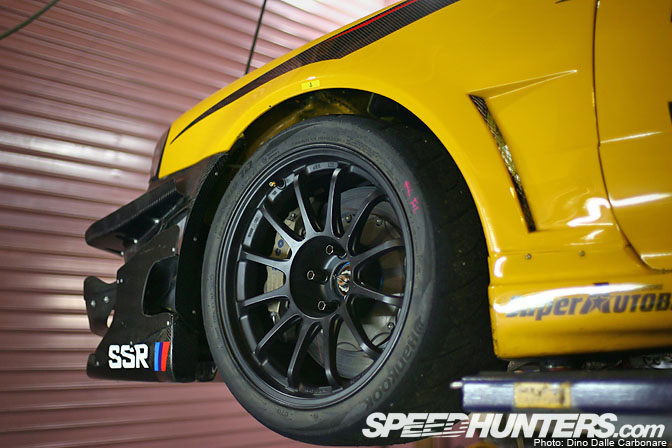 Their Yellow Shark has also been recently fitted with a brand new engine, based on OS Giken's RB315 kit, proving that development at Auto Select is never over. Next up are a couple of spotlights of a pair of very special Auto Select GT-Rs. 
-Dino Dalle Carbonare
Pics: Dino Dalle Carbonare & Casey Dhnaram