On top of the usual coverage you have come to expect from Japan, you will be noticing a few more "behind the scenes" type posts this year as I try to give you a more in-depth look at some of the most well known names in the Japanese tuning world. Seeing where the cars we feature are built and meeting the people behind brands that have almost become household names in the JDM scene, will no doubt add another angle from which to appreciate everything that comes out of Japan.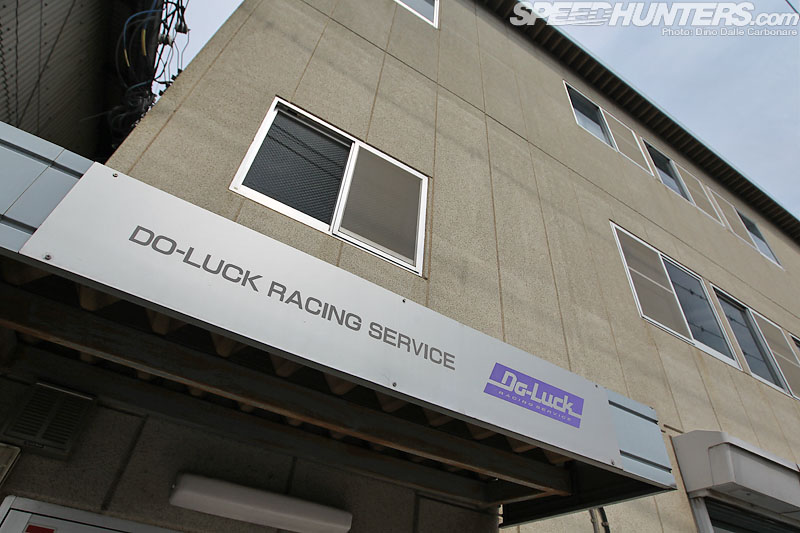 Our first stop is Do-Luck Racing Service, a name a lot of you will have heard, predominantly associated with the wild aero kits they has been producing for years now.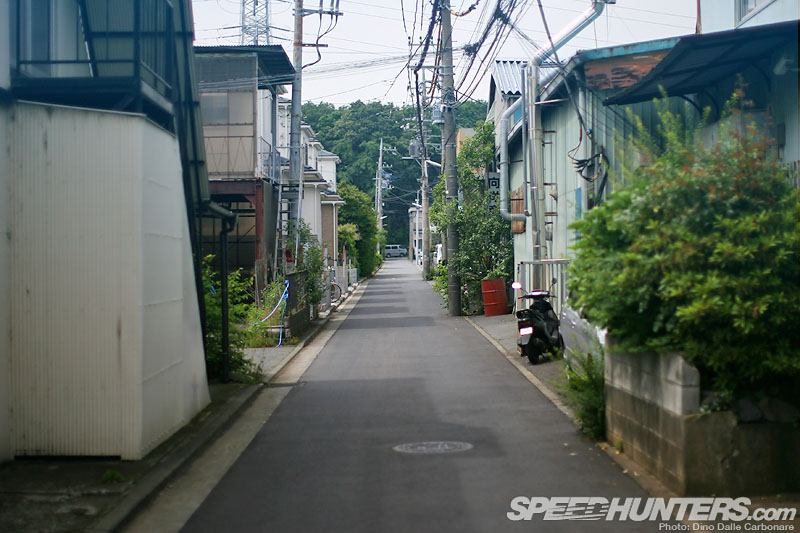 Hidden away down your typically narrow back street in the Kohoku area of Yokohama-city…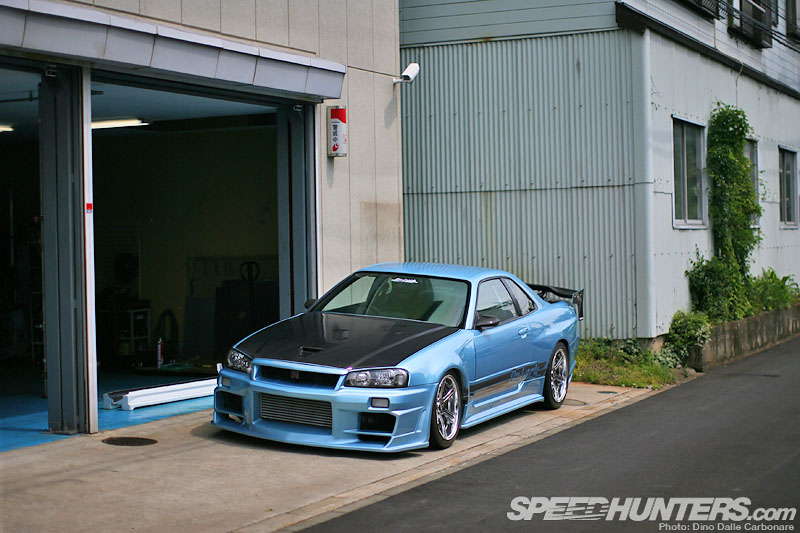 …is where the multi-storey main office and workshops are located, at times easy to spot as there are always some cool cars parked up outside. As you recall I featured their R34 GT-R development car last year, one of the most easily recognizable san-yons around thanks to the unique wide body aero and the signature Double Six 18-inch wheels it rides on.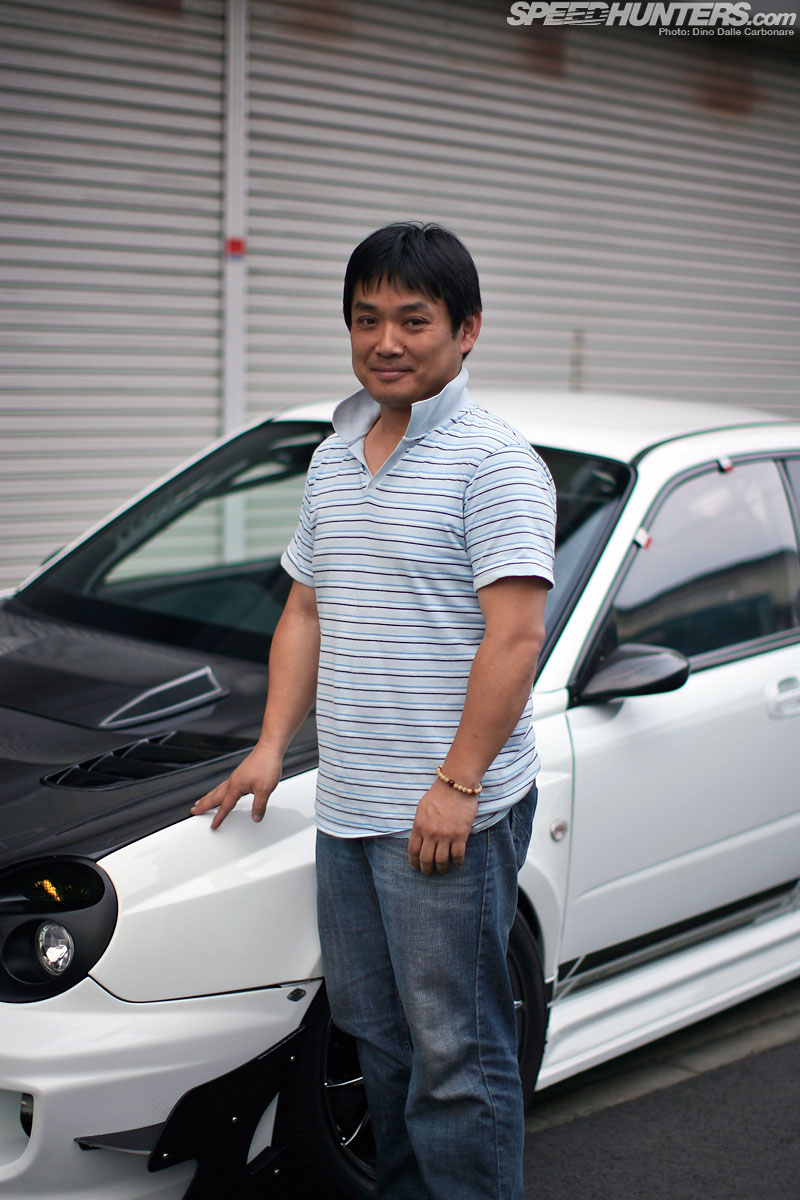 The man behind Do-Luck is Ito-san, a certified car nut that has turned his passion for cars into a business. Over the years, on top of creating an ever expanding line up of tuning products he has single handedly helped bring a multitude of foreign tuning brands into Japan, never limiting himself on what the home market offered but striving to find out innovative and different products that he could use on his own cars, as well as his customers'.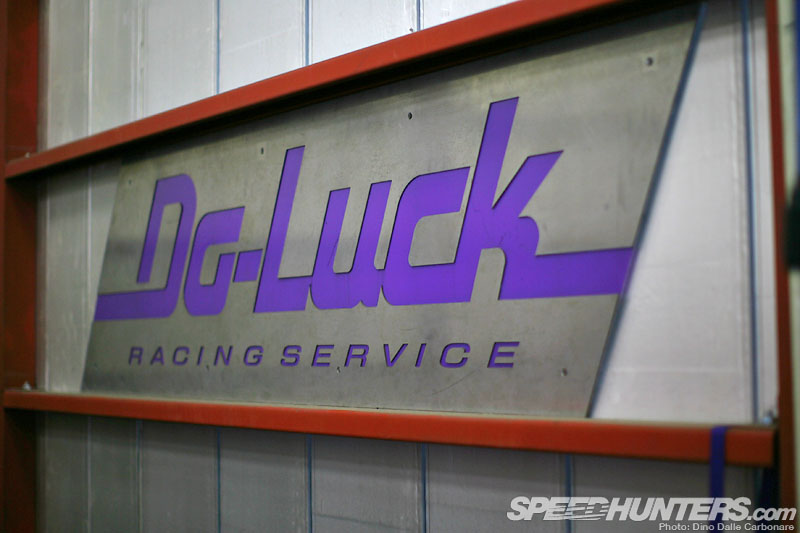 So much like Yokohama city in which the shop is located, Do-Luck has become an international hub, where Japanese tuning meets the best the rest of the world has to offer. For me, this is what initially made me notice Do-Luck, their cars standing out at events for their innovative use of products, doing things a little bit different from the norm.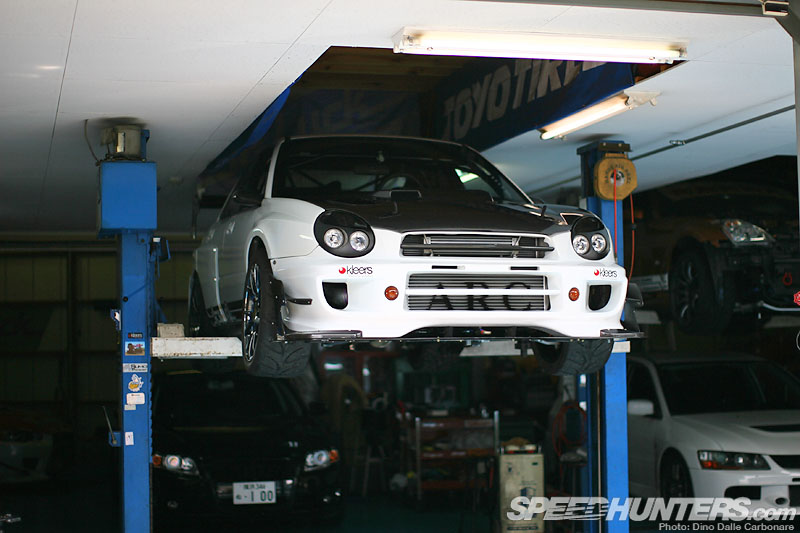 The GDA Impreza WRX STI that Ito-san has slowly been putting together in his spare time over the last few years is the perfect example of his philosophy; the car boasts some of the best tuning parts from all around the world…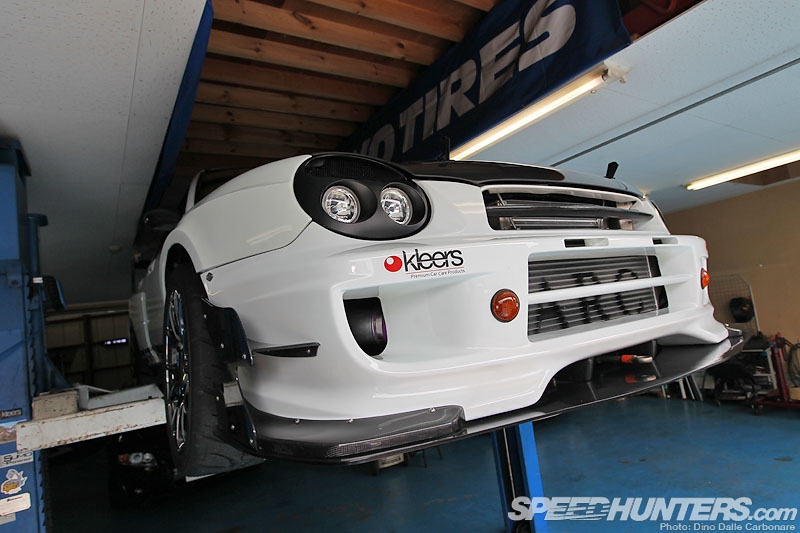 …working in harmony to create one of the meanest time attack cars we have come across. You can expect to see this crazy machine out at time attack events very soon, and in the meantime you will be happy to hear I have a full feature coming.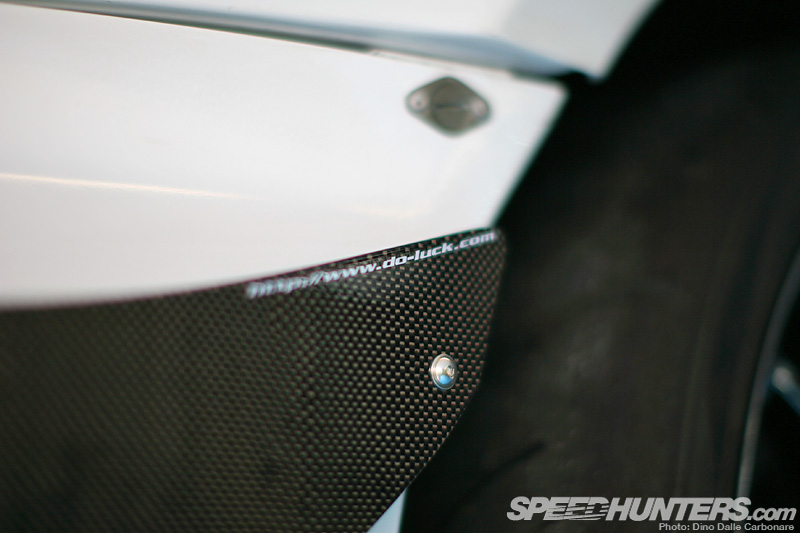 So more on this Impreza soon!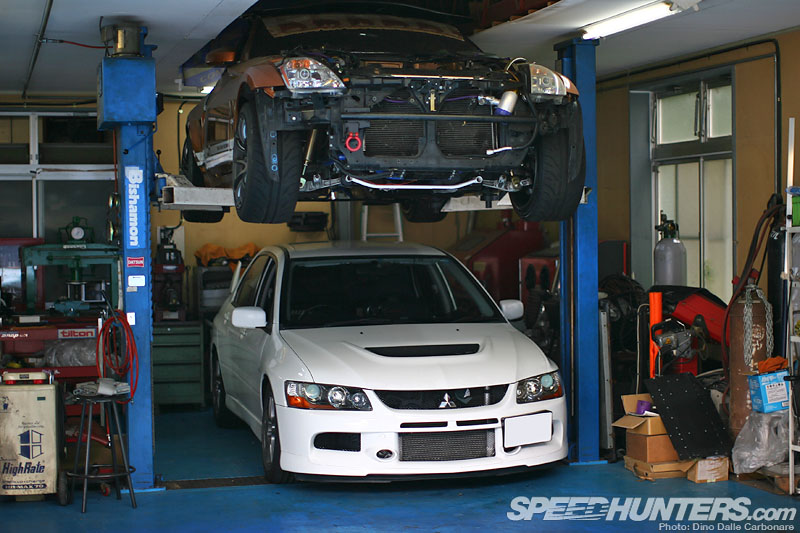 Up on one of the lifts in the workshop I spotted their Z33 demo car, again built for time attack duty and sporting a full wide body kit. The car has just been fitted with a Haltech ECU from Australia and will soon be running even more power thanks to a few additional modifications to the VQ35 powering it.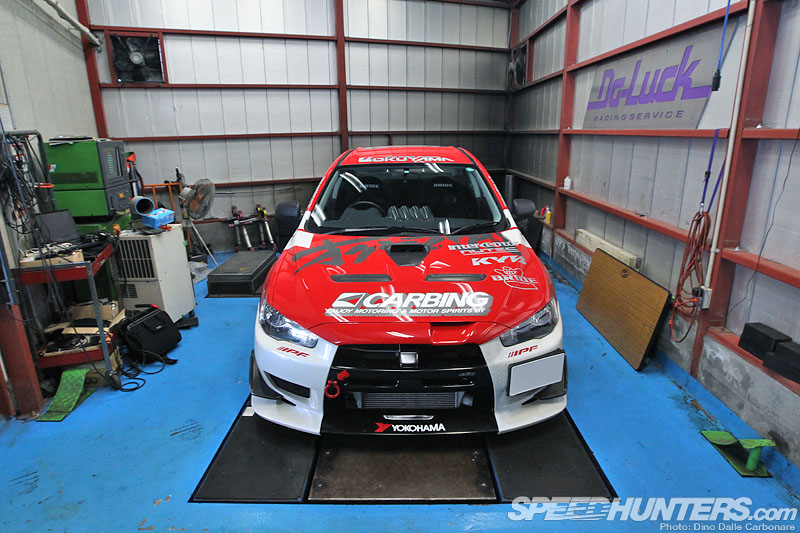 Ito-san is one of the most respected ECU tuners in Japan and on top of the work he does on his own cars he is often asked to set up the engine management systems for a lot of other tuning shops, race teams and so on. At the time of my visit the Okuyama/Carbing Evo X was in the dyno room for a quick tune. Ito-san has also mapped well known D1 cars like Kunnyz's MarkX and Ueno's 2JZ-powered BMW 3-series.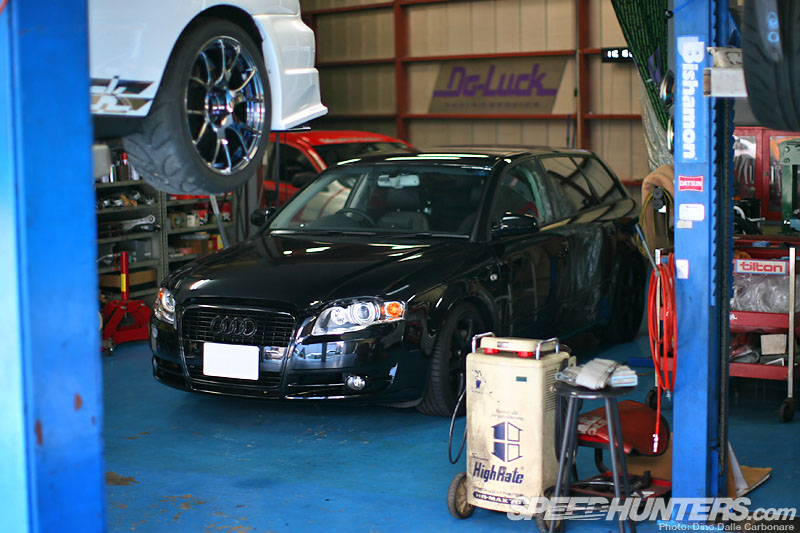 At times he is also asked to map a variety of cars like this A4 Avant, which had just been completed.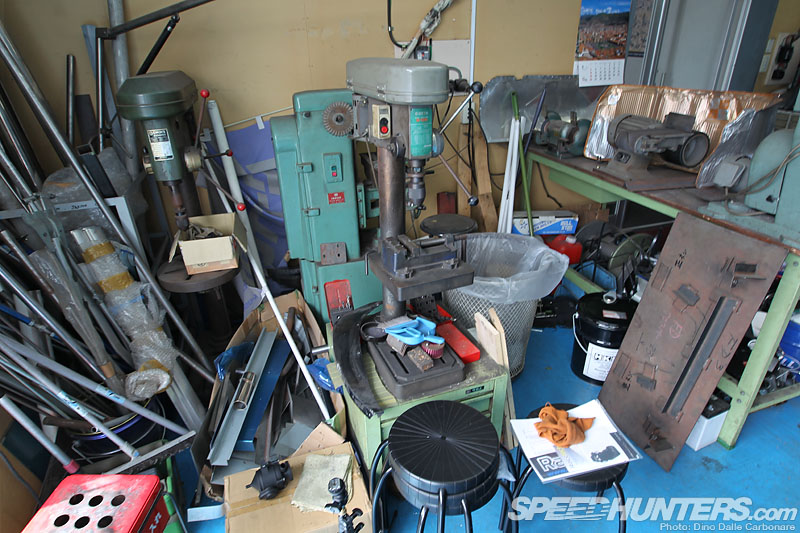 One area of the shop is dedicated to basic fabrication, from braces to exhausts or whatever else is needed when putting a car together.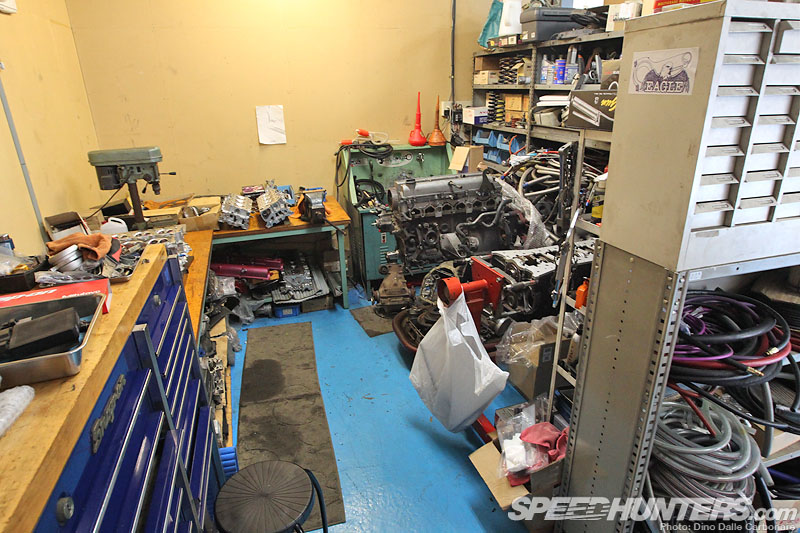 The cornered off engine room is where the serious work happens!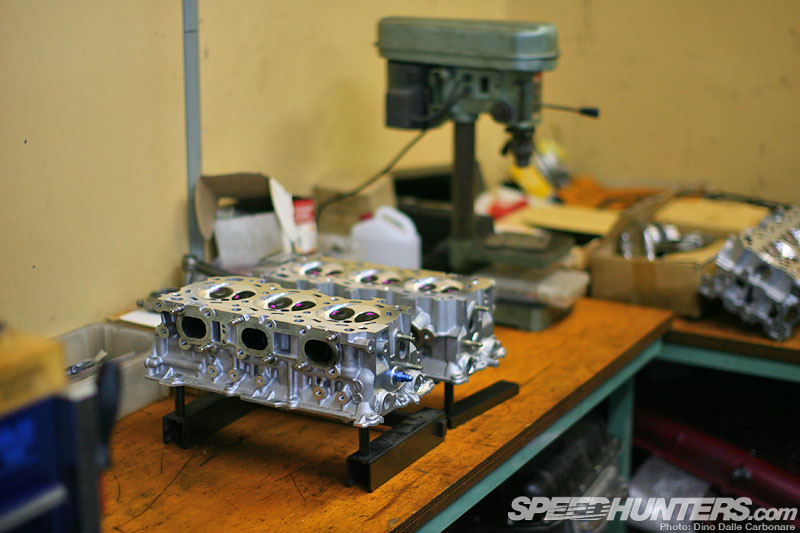 These VQ35 Nismo heads were being fitted with their respective upgraded valve gear ready to be fitted on the VQ that powers their gold Z33 demo car.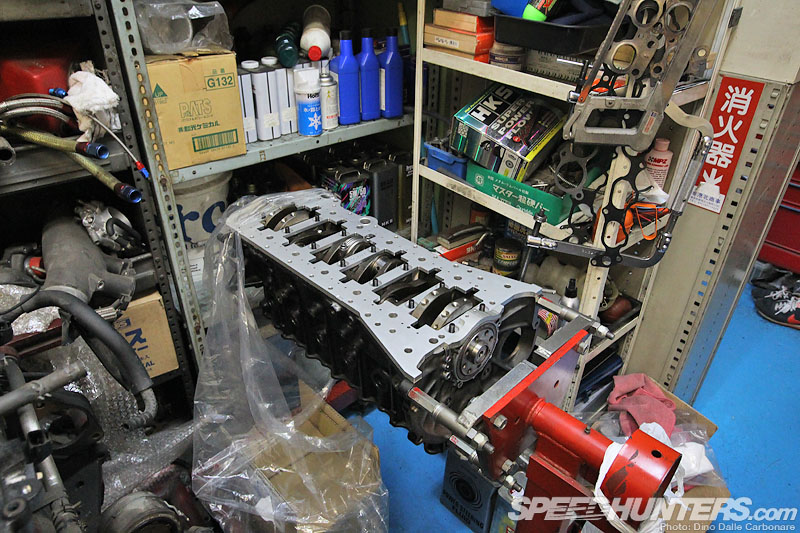 This 2JZ was being put together, running a balanced crankshaft…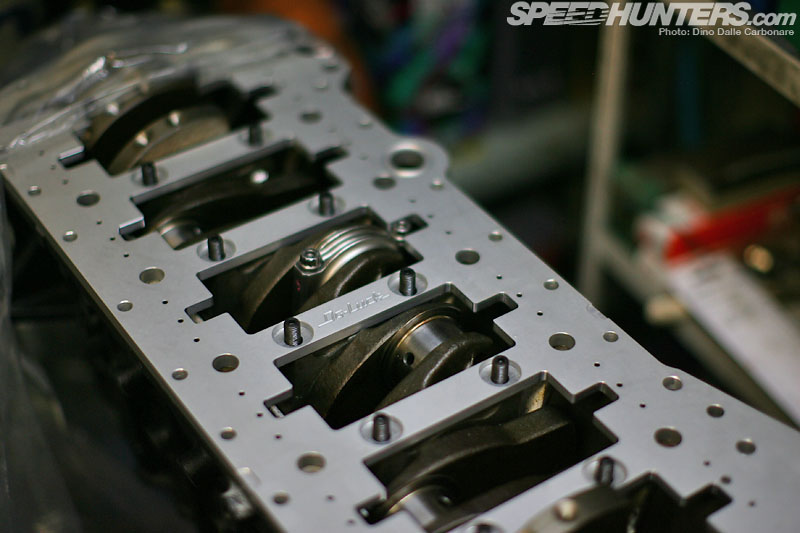 …and Do-Luck's reinforced ladder frame which Ito-san created to guarantee optimal balance and resistance to even the heaviest loads.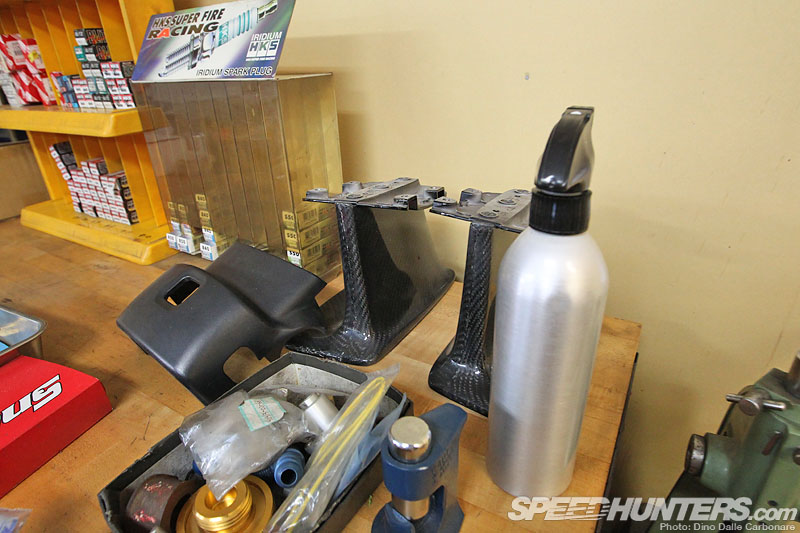 I spotted a couple of R34 GT-R carbon wing stays in there too. Sorry, nothing to do with the shop tour but as a GT-R owner you just can't help notice cool parts like this. Something more to add to that ever-expanding wish-list!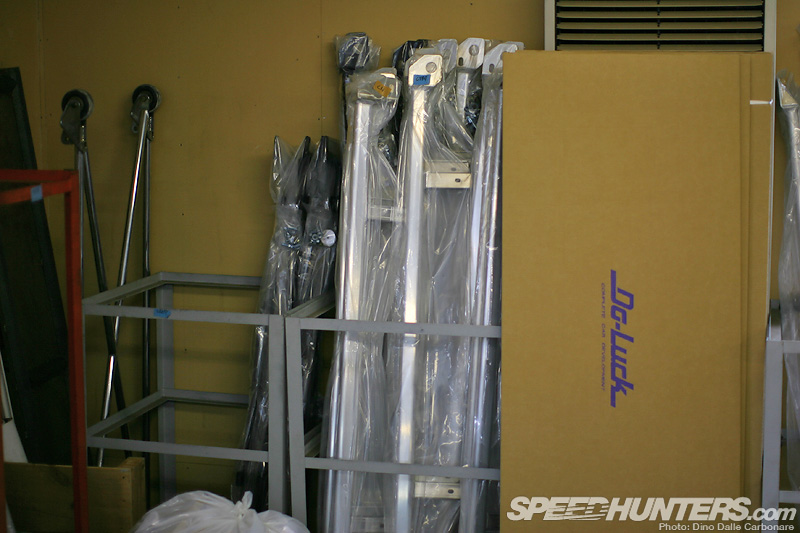 After finishing up with the workshop it was up one floor to the warehouse, where Ito-san keeps plenty of stock, always ready to ship out whenever an order comes in. Here are some of the Floor Support Bars…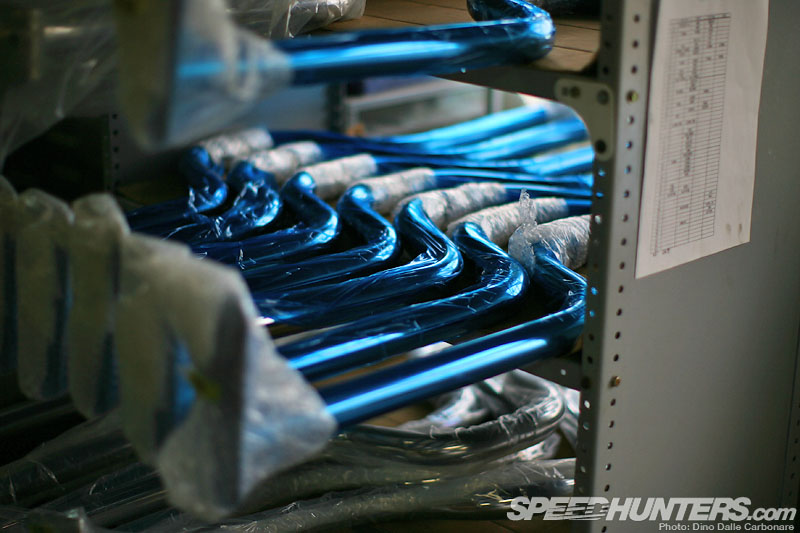 …along with a bunch of Rear Cross Bars Do-Luck makes. Ito-san was the first to come up with chassis reinforcement parts like these, parts that now even car manufacturers have began creating for their own tuning wings!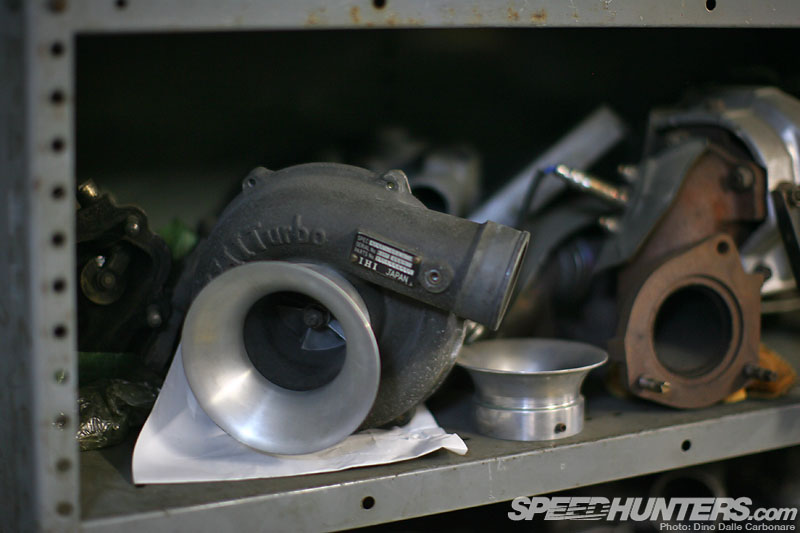 I also spotted a variety of turbocharges, some old some new, probably once used in customer cars but now replaced with something more modern.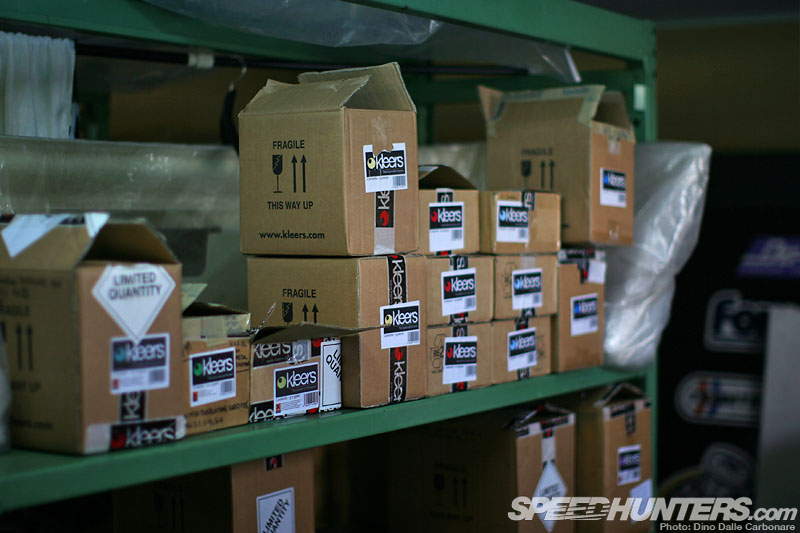 Do-Luck is also the Japan importer of Kleers cleaning products, a separate side of the business which began a couple of years ago.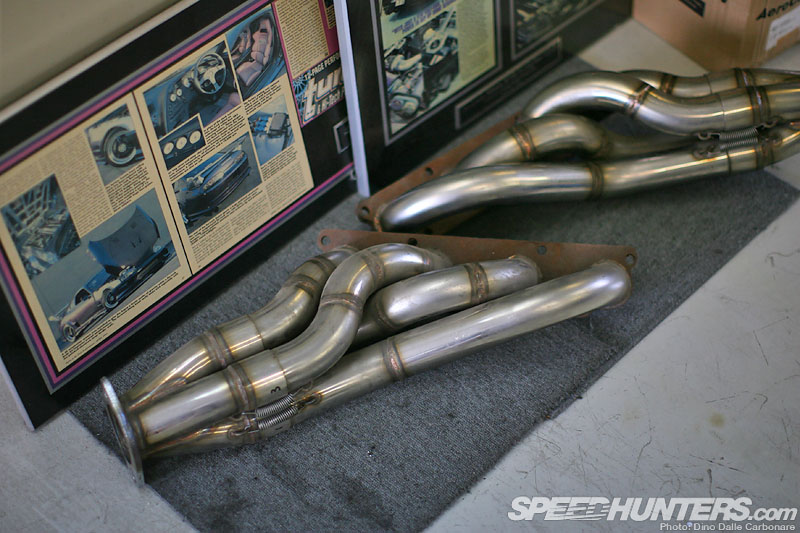 Up on the top floor, where the offices are located I stumbled across an old feature story of a Do-Luck Supra that was published in an issue of Turbo Magazine, an epic publication I had the pleasure to work with for a few years. Oh yes, and a pair of exhaust manifolds!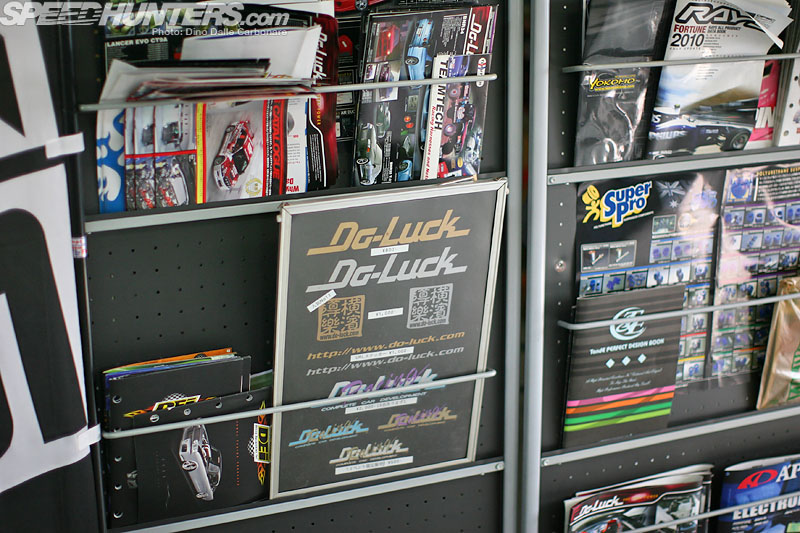 Customers that visit the shop have plenty of reading material to pass the time with…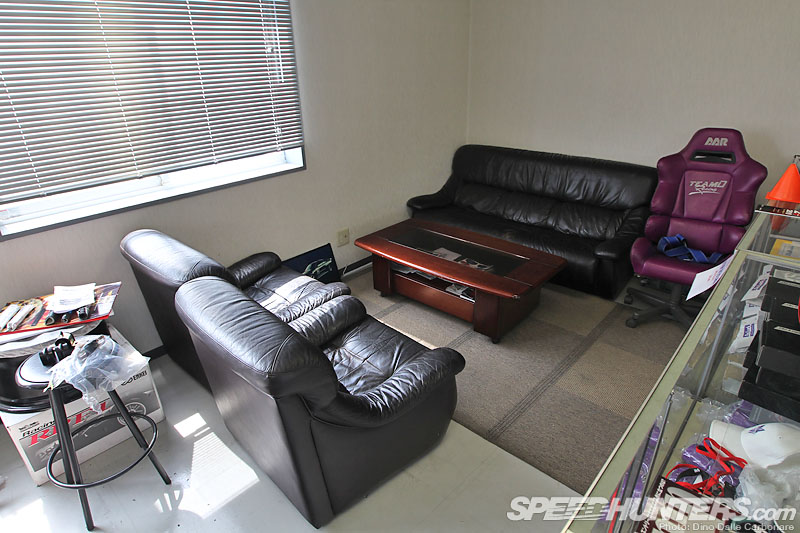 …while relaxing on these couches.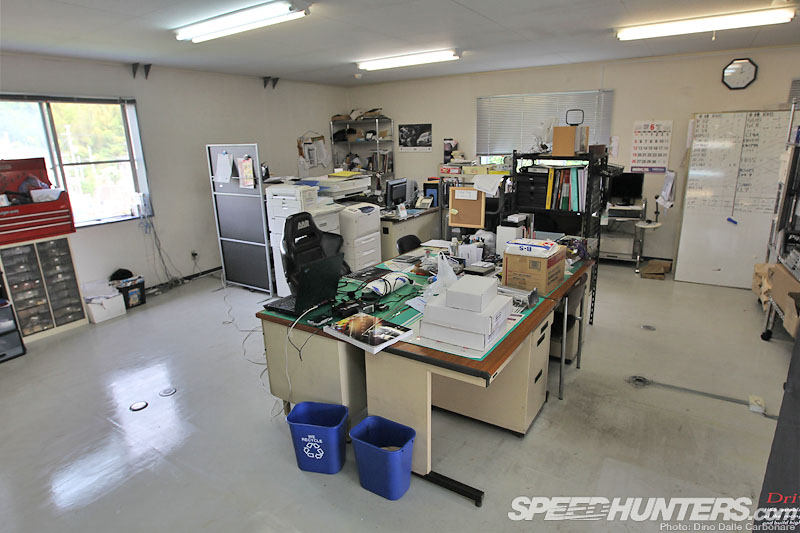 This is where all day to day business is managed from, including the online orders that come in through the Do-Luck and Kleers websites.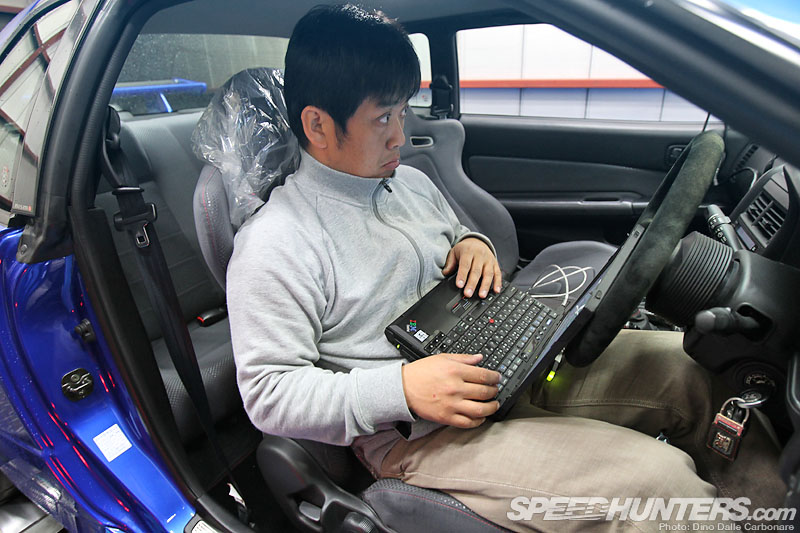 Here is Ito-san in his favorite place, sitting in the driver's seat getting busy with his laptop and mapping cars.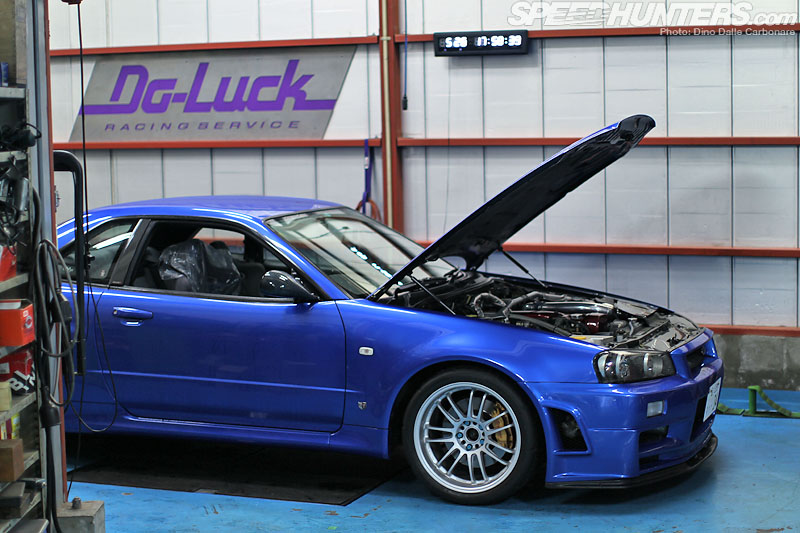 In fact it's my GT-R that he is sitting in, and to find out what he is up to you will have to check back next week as I return to Do-Luck for a little bit of "fine-tuning."
-Dino Dalle Carbonare