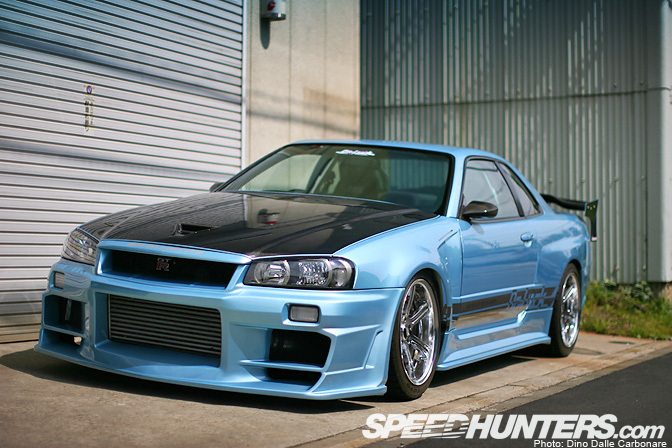 I think this happens to every car lover out there. As you make your way through daily life, walk down the street to the shops or drive to your work there are moments where our eyes meet, for a split second, with familiar shapes in traffic. It might be a brand new sports car or some rare car you have only seen up close a few times, it's like our breath is momentarily taken away and our hearts touched. This happens to me all the time in Tokyo, there are so many rare and incredible cars roaming the streets that virtually every five minutes I do a double take and rubberneck some kind of exotic or slammed beaten up drift car. It makes no sense that I still have this same exact reaction whenever I see an R34 GT-R. The car is been around for over 12 years now and I've had one for pretty much the same time, but no matter how many times I see one I just can help but stare, that love that initially drew me to it still very much there and as strong as ever. I think Ito-san of Do-Luck must feel the same way, as his R34 is one of the most special "R's" that have ever come out of Japan.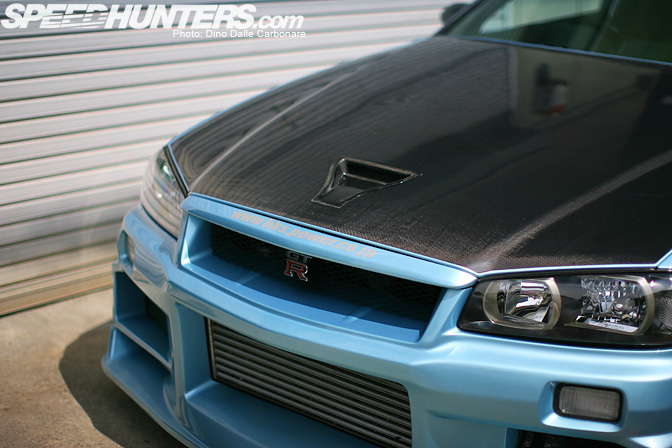 He picked up his car in 1999 and for years it served as the demo car for his company, building it up and perfecting it as the years went by, turning it into the car you see here. On a recent visit to the Do-Luck HQ in Yokohama I was lucky enough to finally get to shoot this san-yon…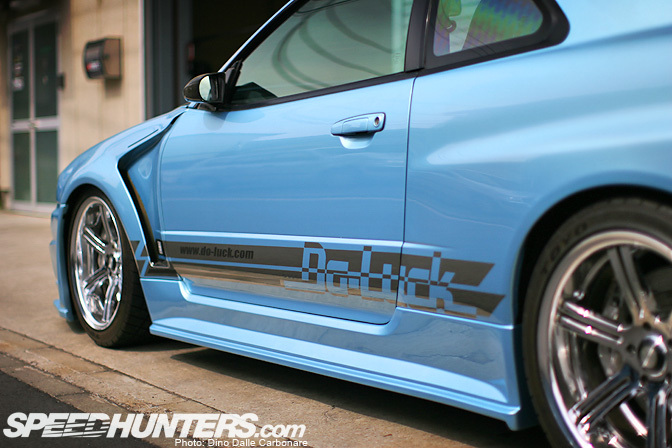 …one that for some reason or other I never had the chance of immortalizing before. I had seen this GT-R before then at shows and events but never admired it in all its detail, and believe me there are a lot of details, starting with the condition the car is in. With Ito-san so busy over the last decade building up Do-Luck into the company it is today, not to mention spending most of his time setting up ECU's for an impressive list of clients (he is one of Japan's most respected mappers), he has had very little time to drive and enjoy his GT-R. The car is now de-registered and kept like a collectable with only 16,000 km on the odometer (9,941 miles), used primarily for display.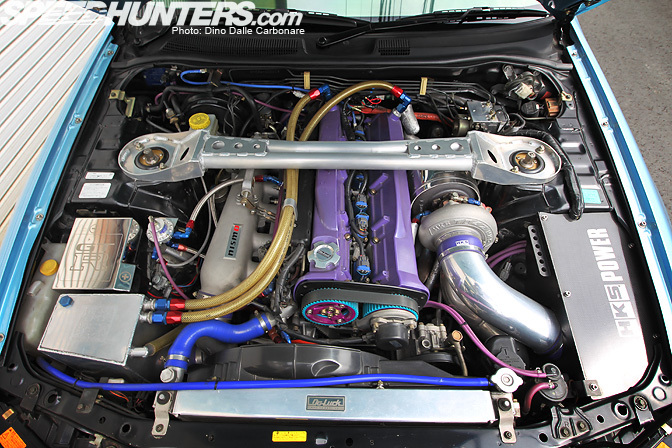 On top of the full Do-Luck aero treatment and a custom color, under the carbon hood lies an impressively built 650+ HP engine. The RB26 has been bumped up to 2.8L thanks to an HKS stroker kit and mated to a fully ported and polished head with uprated cams and pulleys, again from HKS.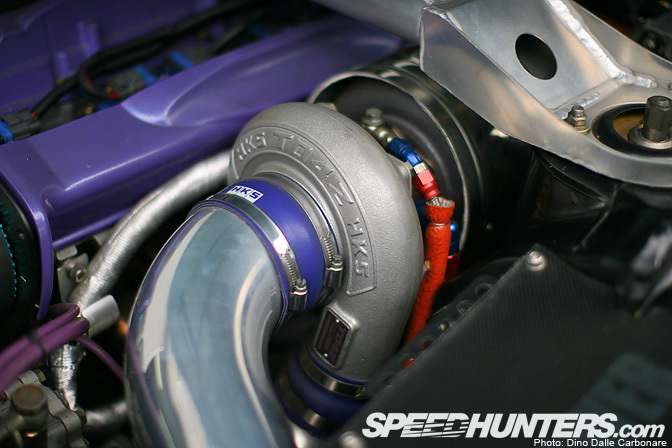 The twin-turbo set up has been ditched in favor of a full T04Z single turbo kit from HKS. All installation and work was done in house at Do-Luck…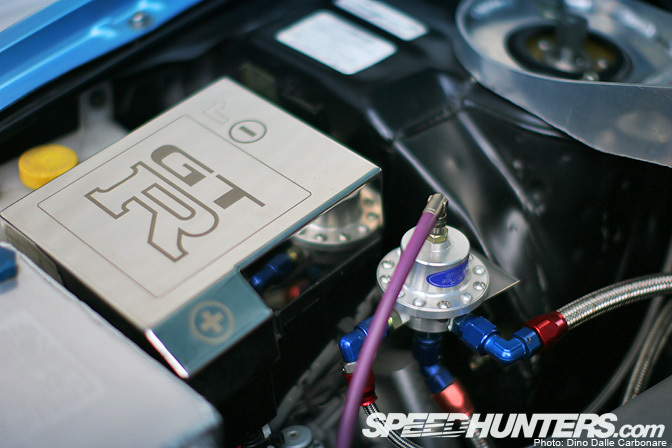 …which includes upgrading the whole fuel system and mapping the HKS F-Con V Pro on their rolling road dyno. Ito-san got the GT-R logo fuse-box cover via the UK GT-R Owners Club, quite the rarity to see in Japan.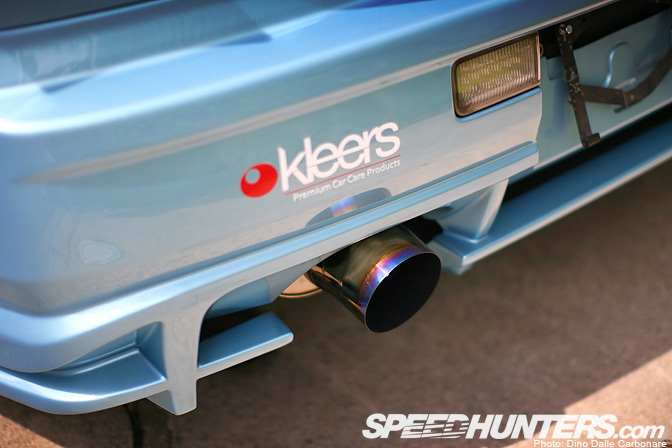 A Do-Luck titanium exhaust system completes the engine work. Ito-san spent some time detailing the R34 with the Kleers products he has recently started to import from the UK, so the car was spotless when the time came to take the pictures.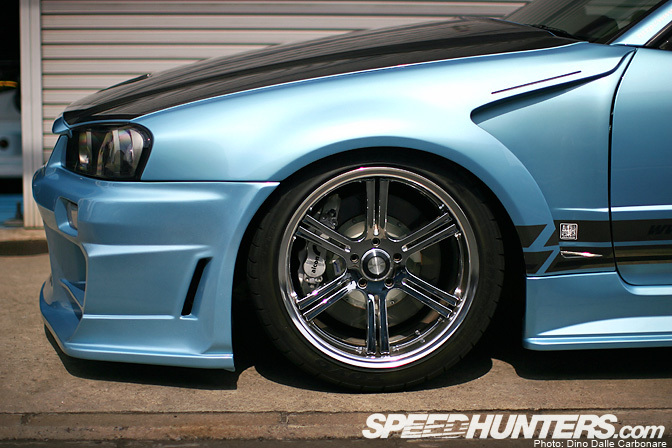 Behind the 18-inch Do-Luck Double Six wheels hides a full Alcon braking system with massive 6-pot calipers mated to 355 mm 2-piece slotted discs up front and smaller 4-pots at the rear.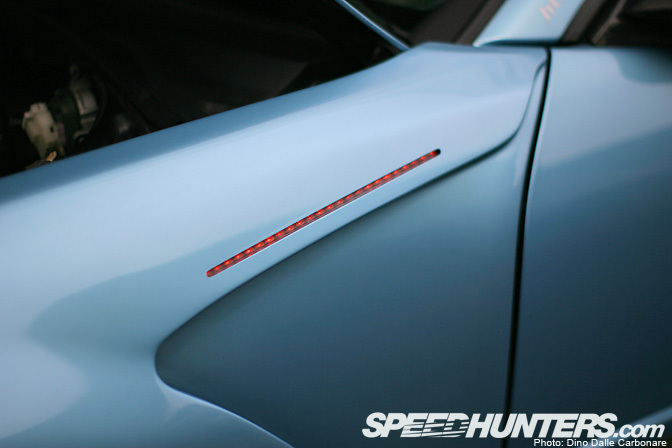 A little detail of the LED side indicator on the vented carbon-Kevlar fenders. Reminds me of KITT!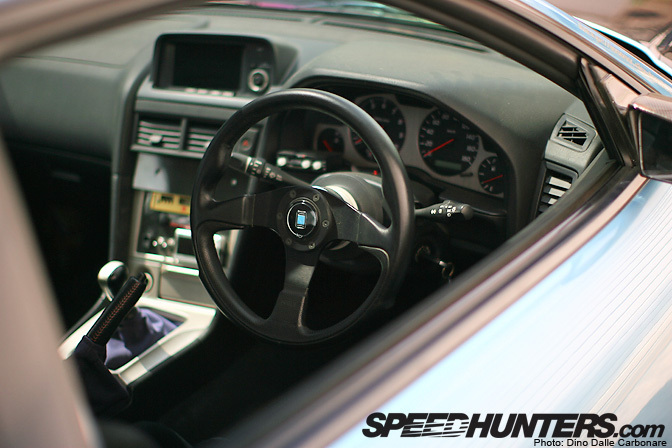 The interior has been kept very simple with the bulky air bag equipped stock steering wheel being replaced with a Nardi item.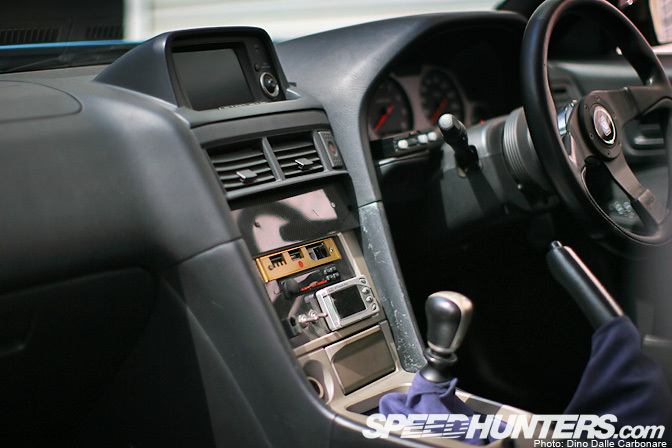 The A/C unit has been removed since the car is, and never really was used as a daily driver. Miscellaneous modules like the HKS ECU, boost controller and Knock Amp Meter have all been neatly arranged on the custom carbon fiber center console. The Field ETS controller is positioned to the left of the main instrument panel for easy access.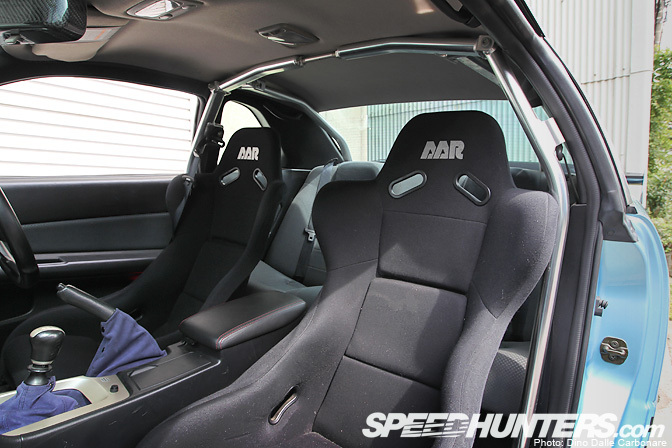 Ito-san has preferred not to fit a full roll cage but has significantly stiffened up the chassis by fitting a Do-Luck Rear Tension Cage, which is a non-intrusive type of half-roll cage. Under the floor, along the side skirts Do-Luck Floor Support Bars add more longitudinal rigidity while the Do-Luck Rear Cross Bar behind the bucket seats adds additional bracing to the lower section of the shell.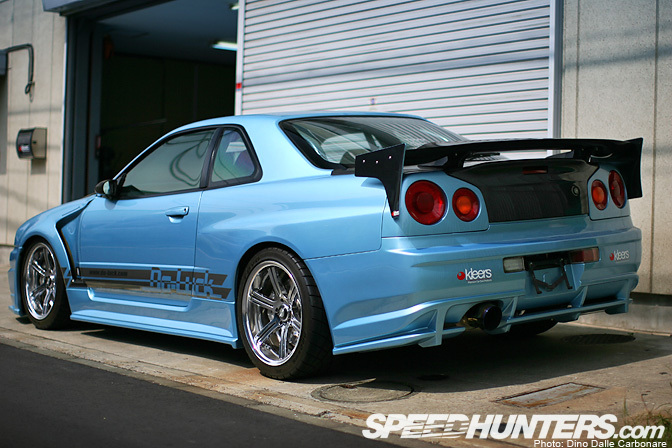 The signature Do-Luck drag-type carbon wing gives a unique touch to the rear of the R34. The carbon fiber trunk lid helps shave off 7.5 kg and sports an integrated lip spoiler.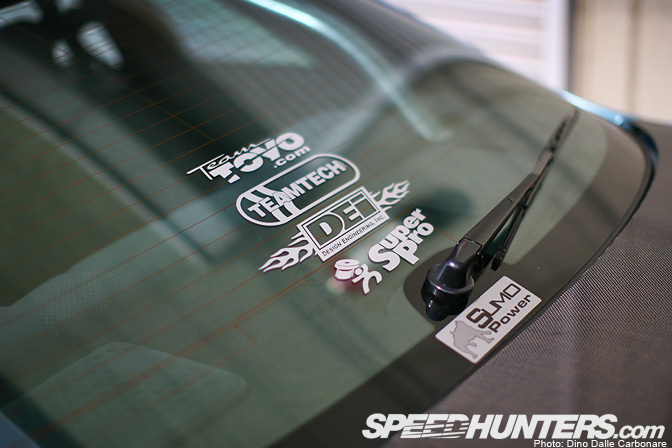 Ito-san collaborates with Sumo Power in the UK so it's no surprise I spotted the familiar logo on the R34's rear window.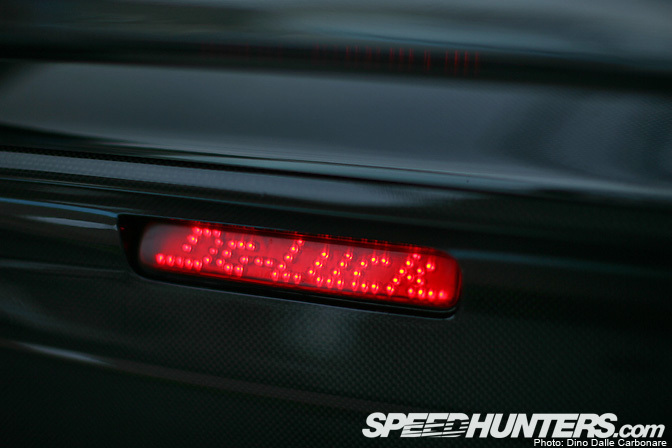 And what better way to complete such a special GT-R with a custom Do-Luck LED third brake light! Hats off to Ito-san for not only building such a special car but for having true passion and not selling it on after he was done with it! Long live the BNR34!
-Dino Dalle Carbonare