How do you choose a project? Some might argue that they choose you, I know it's true of mine. They've all been bought when I wasn't looking, right time, right place kind of thing. The ones that have stayed in the garage longest are also the ones you wouldn't have expected to have staying power. For example I started a Volvo 245 build over ten years ago, since then I've been through amongst many others BMW M-Power, a '67 Mustang and a '47 Ford Tudor hot rod. All aspirational vehicles for me before I had them, yet the Volvo is still here and they've been sold on.
Which means I understand why we're looking at Gareth Spiller's Vento. By the end of this read, I think you will too.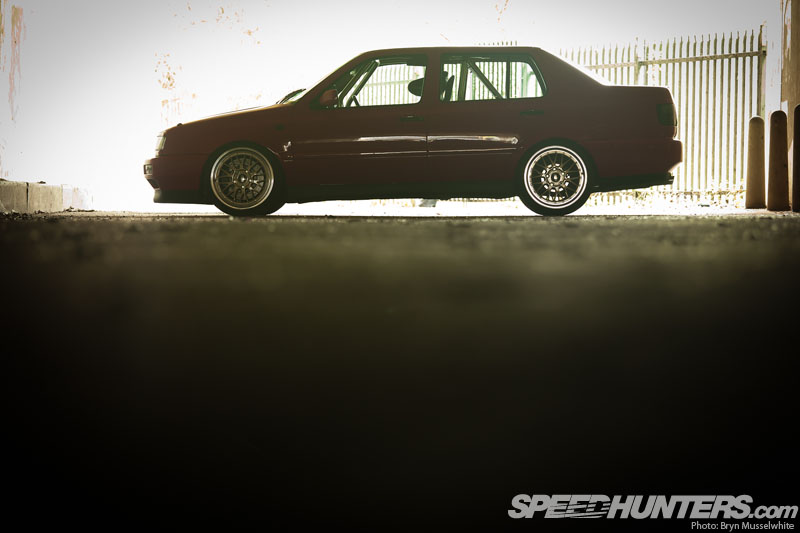 When I first saw Gareth's Vento at the Early Edition show a few weeks back, I knew this was not only a big project, but a long term one too.  Huge amounts of commitment can be seen in every aspect, detail that has been learnt and honed, not observed elsewhere. Plus there's the fact it's a Vento, there's got to be a story there right?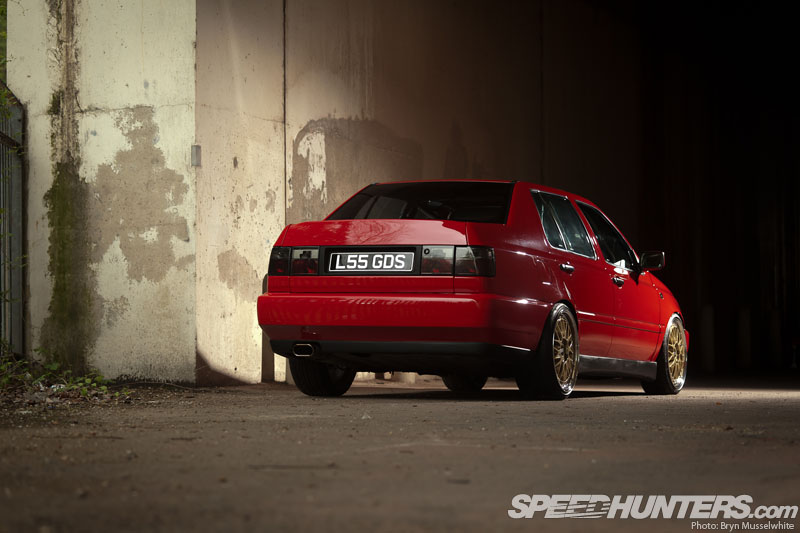 Because I'm sure there's a lot of you reading this thinking, why go for a saloon, a four door? Why go for the cage and a 300bhp motor in a family car? Of course there's the old saying that 'no man with a good car needs to justify himself'. It doesn't stop us asking though, Gareth? "I had a bad experience with a Renault Clio 16V that I had for about six months, it cost me roughly 2K in that time and I said I'd never buy French again."
Spotting this Vento for sale meant the swap to VW was an easy choice, as it came nice and low on some Koni suspension with a set of 15s fitted, a brake upgrade and a little tuning work done by AmD on the original 8V lump you can understand the temptation. The first owner was an enthusiast in his 50s, so the four-door was immaculate. That and it was only three years old at the time.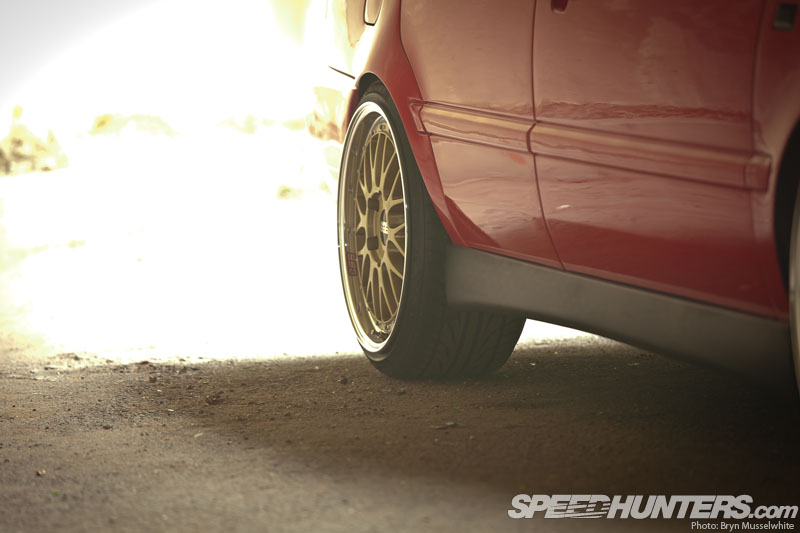 That's right, Gareth has owned the 1994 MY Vento since 1997. The reasons for staying with it are two fold, as he explains, "I drove it and loved it and thought it would stay as it was but then I met a friend who was in to Mk2 Golf tuning and we went to GTi International."
He got bitten hard by the tuning bug, quickly changing the wheels to 17s and as he says in an almost apologetic way, "Going down the dark path of fitting body kits, it was the Max Power and Fast and Furious age."
That's the thing to remember here is that Gareth has had the Vento so long, where so many would have moved on or followed the herd in another direction. He's persevered, after all how many people truly finish a project? Unrealistic time scales and budgetary planning can often lead to an 'unfinished project' advert.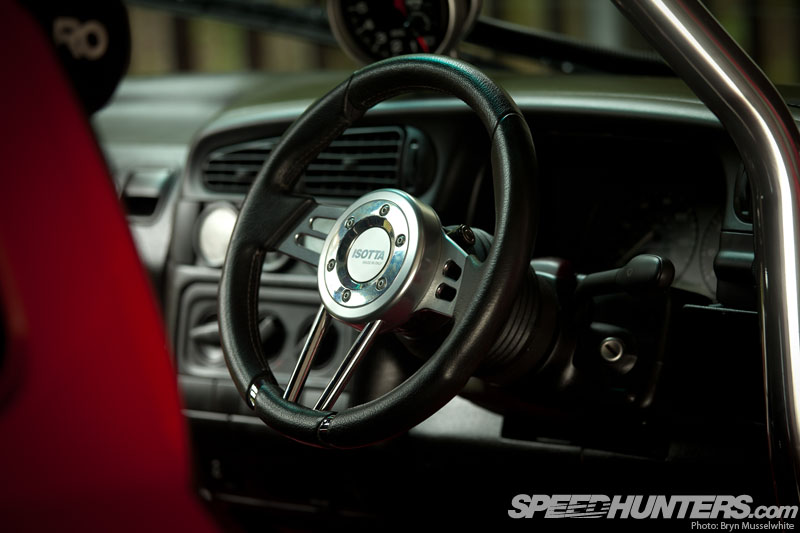 There are still clues as to the many guises Gareth has worked his way through, such as the Isotta steering wheel that he says will be changed at some stage, although is it really that bad?
The upshot of having spent so long with one project and one scene means Gareth really knows his stuff, the Vento being the rolling demonstration of this knowledge. Combining elements of different treatments, it's show car, race car mash up works so well for us.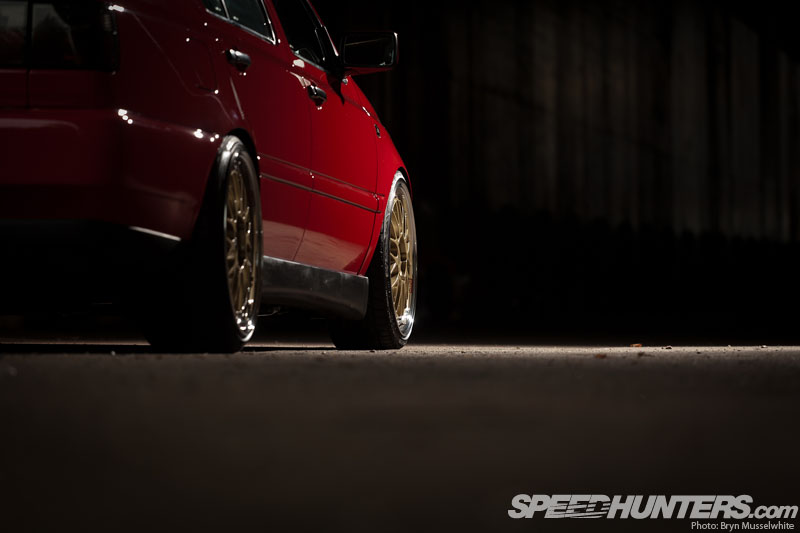 The BBS LMs it wears now are 8×18 at the front and 9.5x18in at the back, coming to him in rough but straight condition, in Porsche 5×130 fitment, Gareth detailed them the only way he knows how. Perfectly.
Maybe, just maybe you can get away with grey centres, but really is there any other colour than Gold that an LM should wear? Linking them are those ultra rare and almost OE looking Lester side skirts, cunningly left black… It just adds to the factory feel.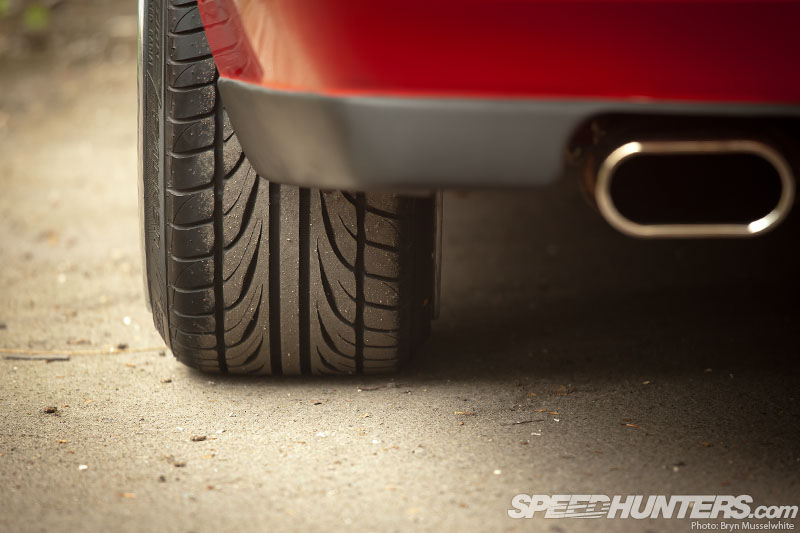 Although there is stretch on the rear 225x35x18 tyres, as a contact patch goes… It's still pretty impressive huh? With that much weight removed, you really need to pay attention to rear end grip.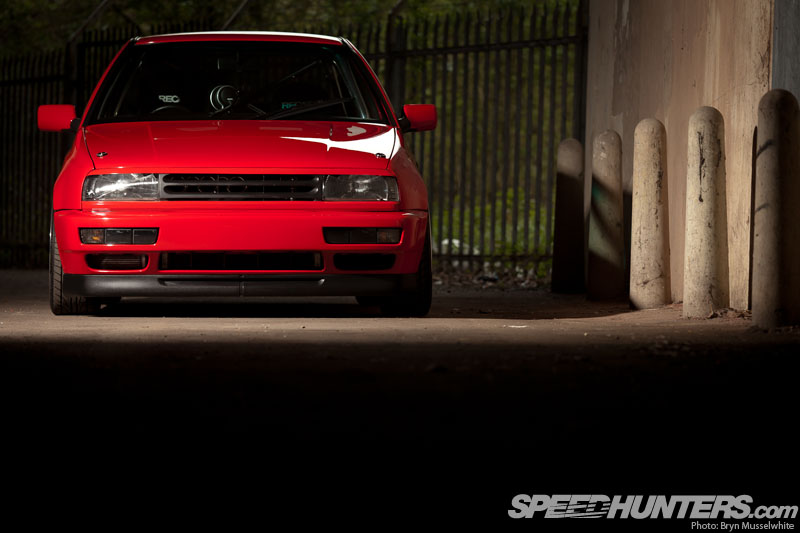 As well as getting the tuning bug, Gareth also fell in love with the Vento shape. Why go for a front end conversion when you can have the whole car huh? As he says, "Not many people tune them, so it's easy to stand out at car shows. Plus since going for throttle bodies I never get bored of driving the car, I just love the noise and the way it responds to some right foot abuse."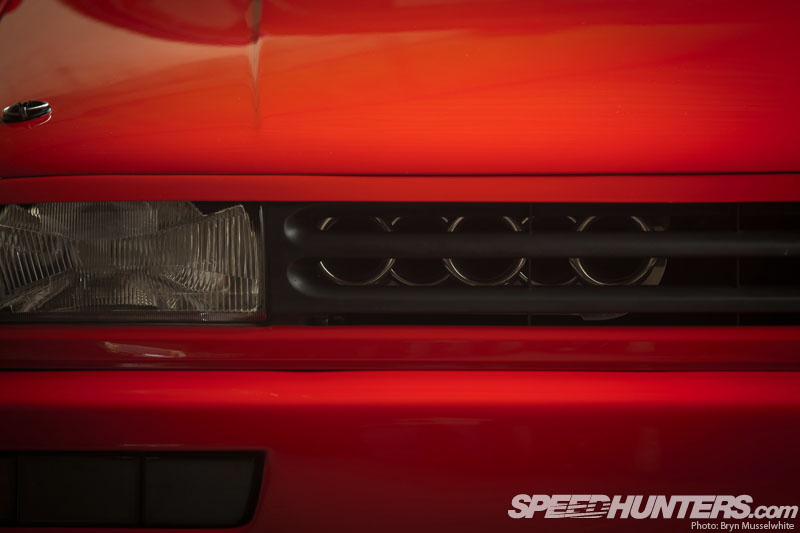 So right, you're probably wondering by now what all the fuss is about, stories of long term ownership and different mods throughout the years have led us to here. So let's have it huh? Those staggered throttle body trumpets usually wear filters, but today they're on show for us.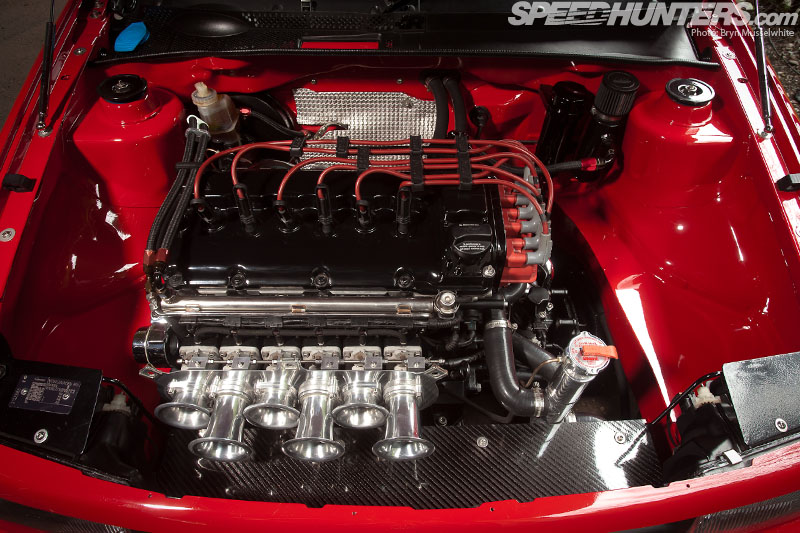 Then when the bonnet is raised the game is up.The staggered trumpets are attached to Jenvey 45-42mm individual throttle bodies, which in turn feed a 3.2ltr 24Vsix cylinder motor from a donor 2003 Audi TT. Which is why they're staggered, when you take in to consideration the rear bank of three cylinders on the engine, it makes sense that the intakes are in fact equal length.
We love the carbon too, "The original front panel was removed and replaced by a new fabrication which kept a similar profile on either side by the centre drops away to form a heat shield made from carbon fibre, this stops hot air getting new the velocity stacks."
Serving up cool, fresh air for those bodies to suck on. Little items such as gas lifters have been added to make sure there's no ugly, awkward bonnet prop in the way too… But then it will take you a good few minutes just to take the basics in once you get this far.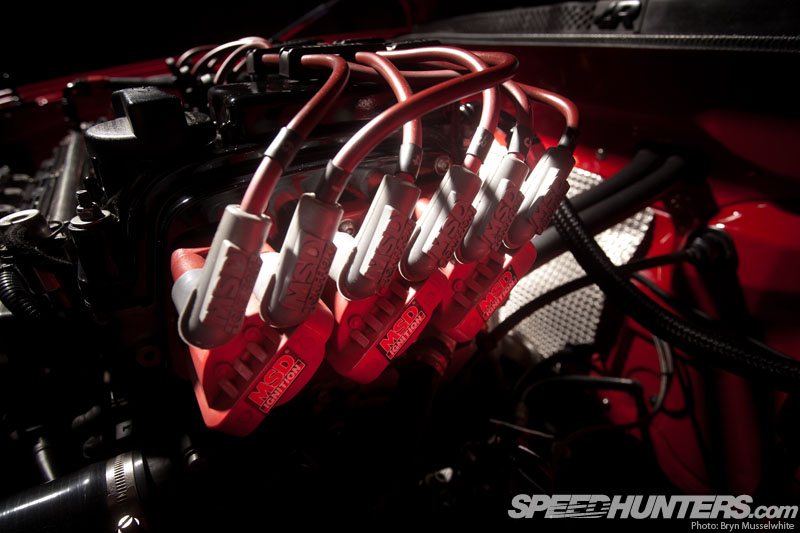 One of the first things I noticed at Early Edition are the MSD Ignition 8224 coil packs, which made me step back and take in again that the whole car has a US feel to the build, good reason too, "Most of the engine parts have come from the USA back when the exchange rate was nearly $2/£. I am lucky that my brother Gee lives in NY as many US shops wouldn't sell to anybody outside the country without a US registered back account or address."
Note how the wiring has been tucked  as well, "As I was not going to run the VVT control or the cam sensor, just the crank sensor, it allowed the head end plate to be welded up to do away with the outlet wiring and let me fabricate a smooth blanking plate to be fitted for the coil packs to be mounted on."
So you can imagine over the years there has been some random hand baggage going back and forth. Now with just north of 300bhp at the crank (a dyno proven 301bhp and 262WHP), Gareth has the power he needs, this latest stage in the build having taken three years to create.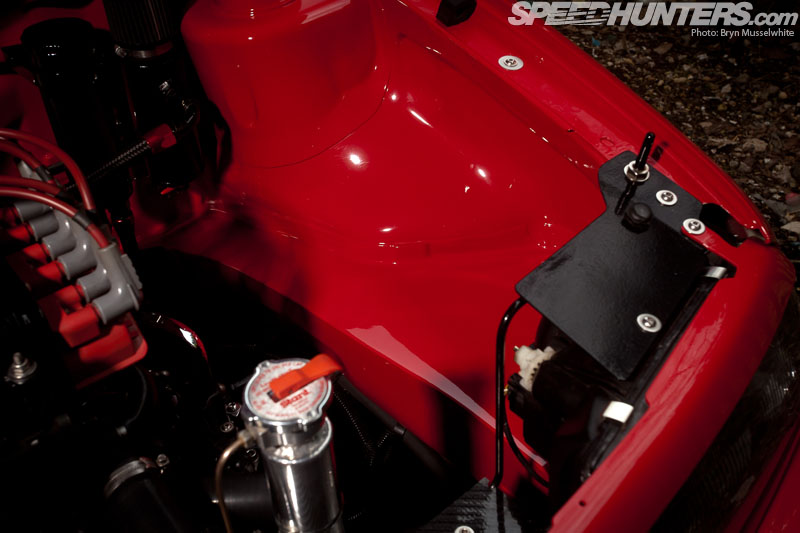 In no small part because although the days of body kits and big stereo installs were gone, Gareth still knows how to work that show car magic, so take a look to the metalwork surrounding the engine and you notice it is devoid of clutter, but more so it's smooth, really smooth.
Gareth saying, "I entrusted the engine and bay work to my friend Andy at ACR in Stockton On Tees as I am very cautious of who I trust with it, having been burnt before."
So not only is Andy good at engine conversions, but metal work too. The inner wings, chassis legs and bulkhead all having been smoothed. Gareth has then fabricated some lovely touches, like the custom made washer bottle that's been relocated to the scuttle area but left with the original blue plastic VW top.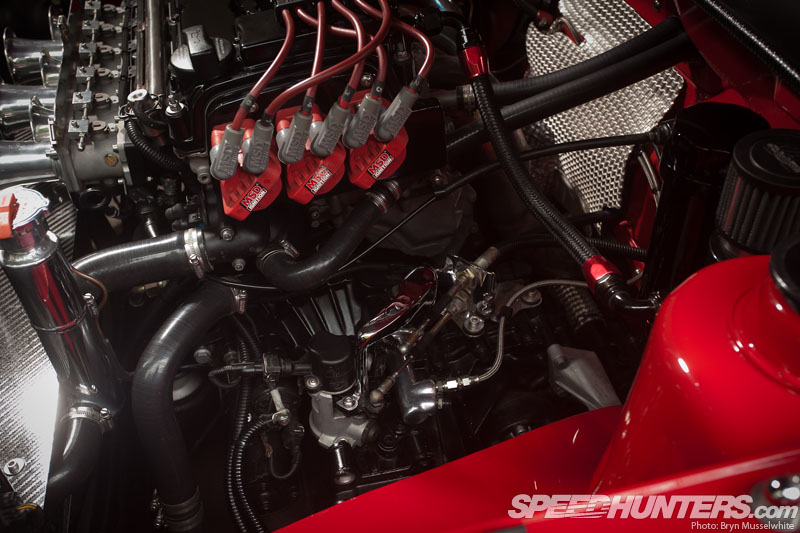 Then there is the overall detailing, the Aeroquip hose fittings, the polishing, the general cleanliness of it all.  The oil breather tank has been made to look like the Billet Specialities power steering reservoir. The hidden wiring theme of the Ignition being continued everywhere you look, yet under it all is power. No wonder Gareth has won trophies pretty much everywhere he goes with the Vento.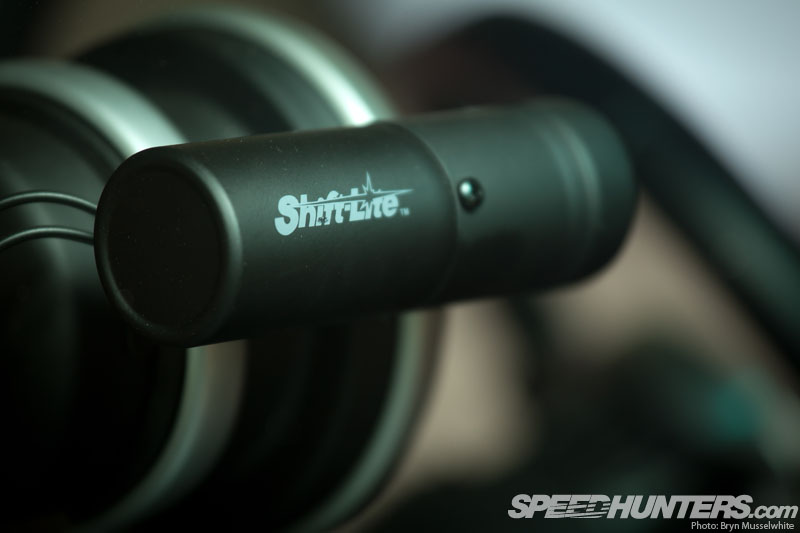 Looking up from underneath the bonnet and you'll see other tell, tell clues as to the projects interesting history and USA inspired touches…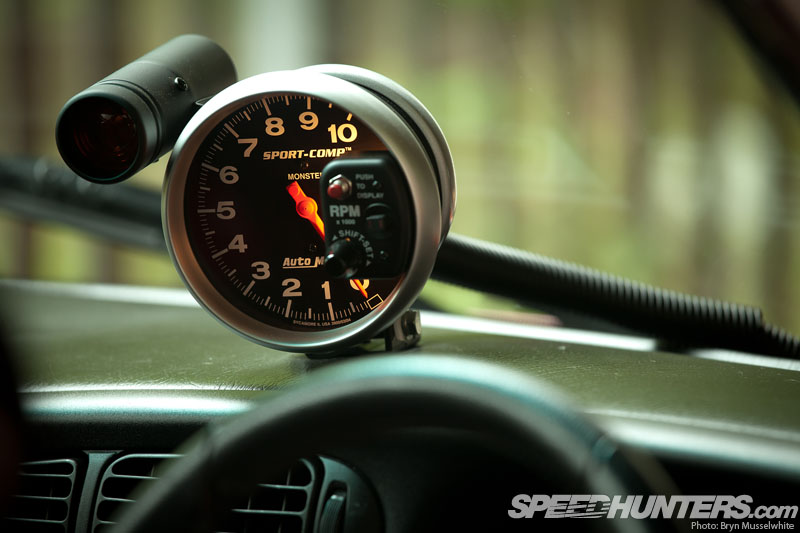 Like the Auto Meter Sport Comp tach, I don't care how cool you think you are if you think the dash mounted tach is overkill. If you were lucky enough to see this thing bouncing off the top end just to one side of your line of vision, you'd want one. You know it.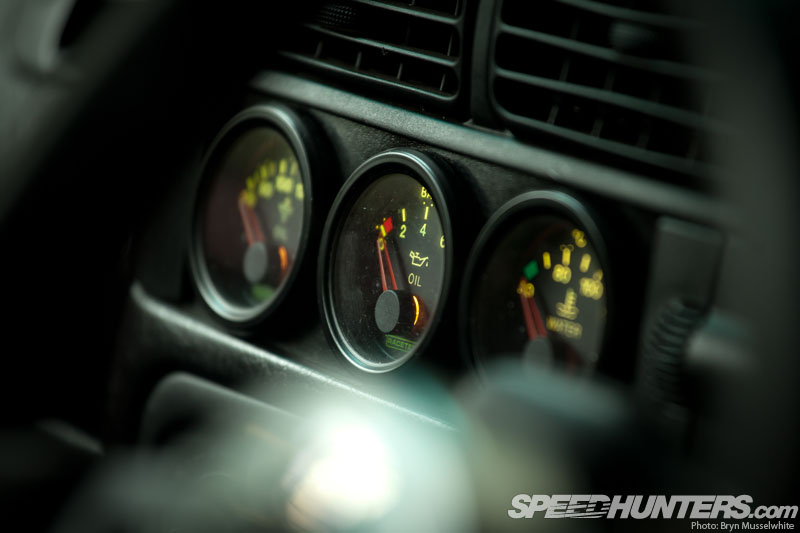 A trio of aux gauges taking care of oil and water duties in the top of the dash.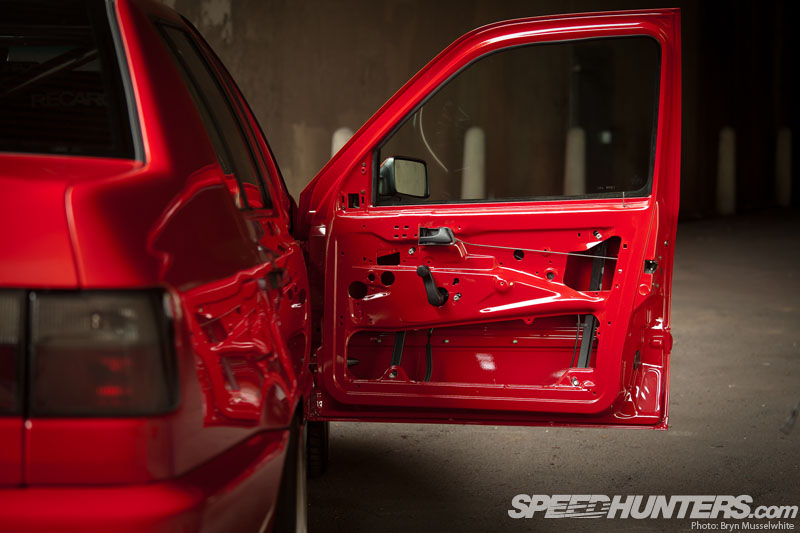 Like we say the stereo days are long gone for Gareth, but his detail nerve got twitchy so look at the shine on the inside of that stripped door panel. The more you look, the more you realise just how hard it must have been to achieve this given the amount of sound deadening and other unwanted items he must have had to deal with. Did you notice the manual window winder conversion?
As he remembers, "I stripped it and prepared it for the body shop…"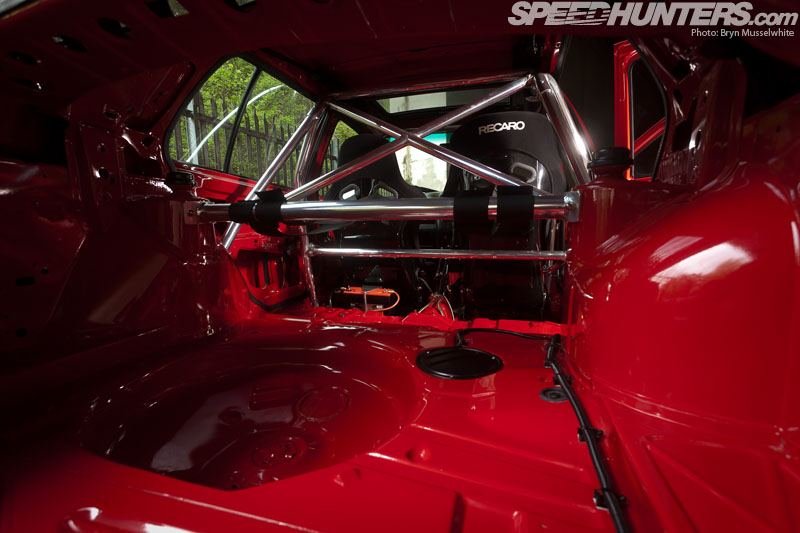 "… I cut out the metal shelf and rear seat base then ground off all the metal trim clips."
Now take a look in your own car under the carpet and try to comprehend just how many man hours are in this build, Gareth has had to have owned the Vento for all these years just to be able to get to this stage.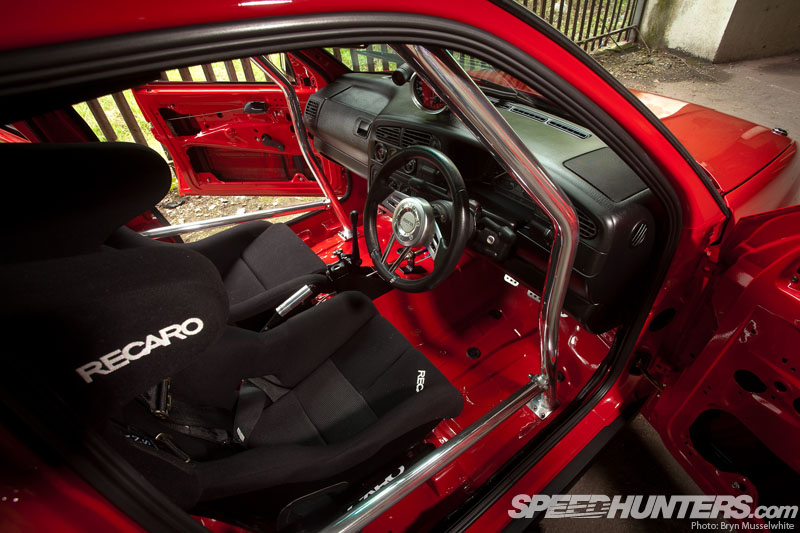 As with the engine, the best components Gareth could afford have been used, Recaro Proracer SPG drivers seat and Pole position passenger seat for example.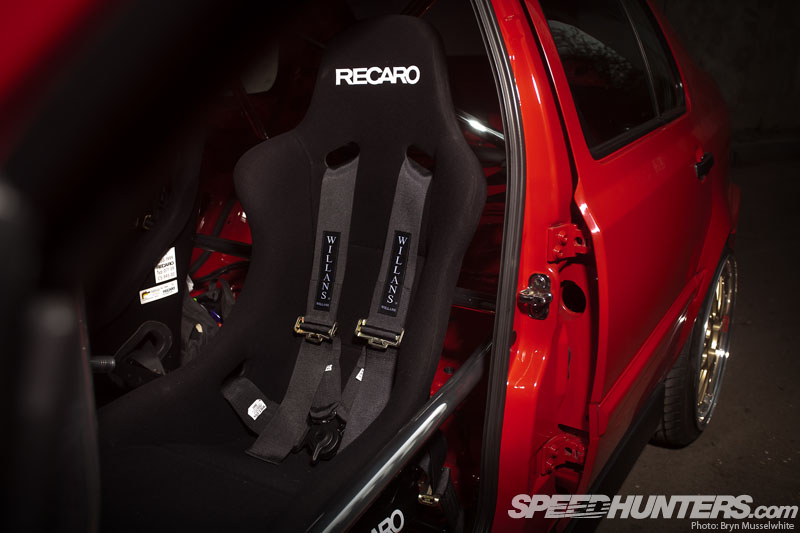 Gareth made the seat mounts himself and when you put the Recaros together with high end harnesses like the Willans four point items he went for, the look is spot on without being over the top.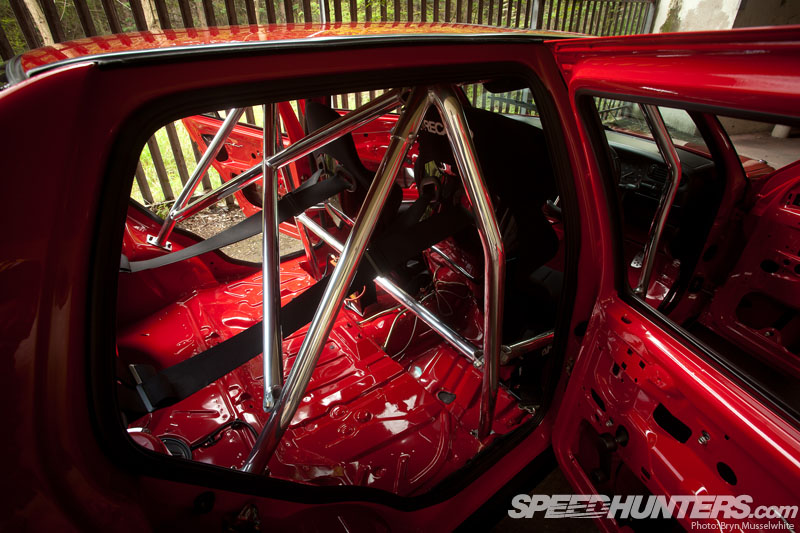 Again the show nature of Gareth coming through with the Wiechers 6-point polished bolt in cage, it compliments the Tornado red paint perfectly whilst being effective in stiffening the shell. Incredibly, there are six months worth of work in the prep of that interior alone…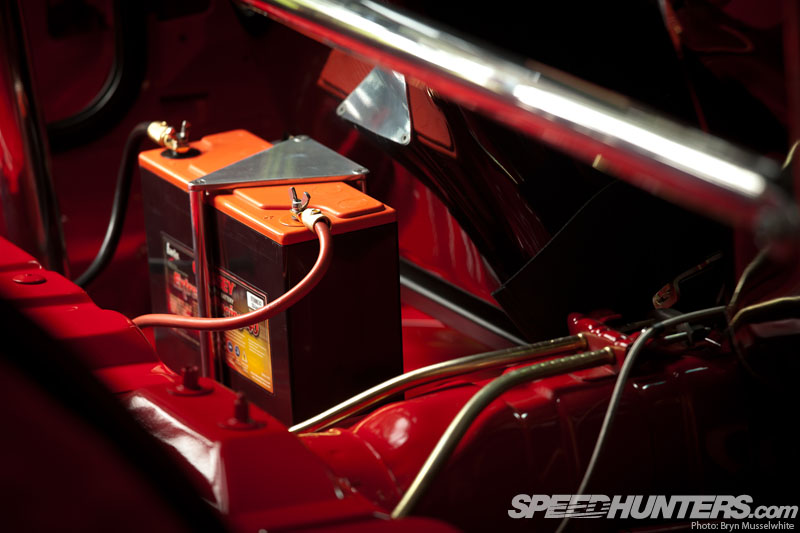 Tucked in behind the passenger seat you'll find a lightweight battery tucked away, and once again the details are here, note the exposed handbrake cable runners but in perfect OE spec.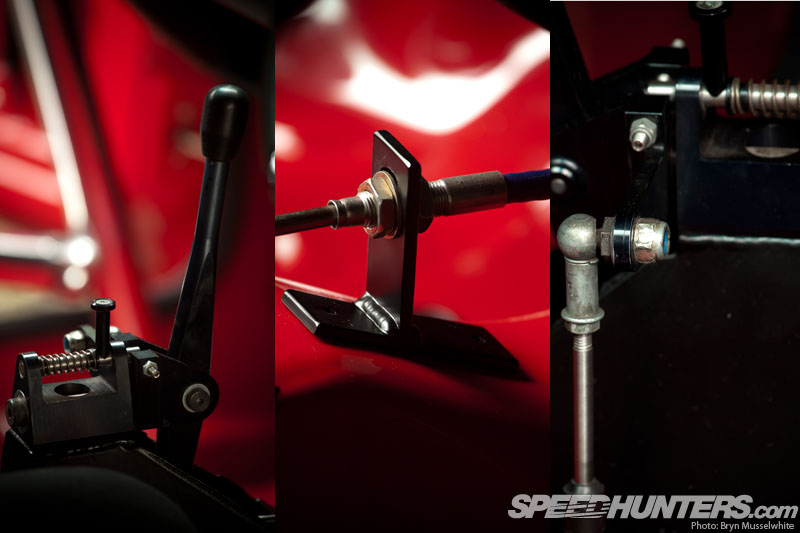 Sat just in front of the handbrake is the VW Motorsport shifter assembly, Gareth also using an AP lever type brake bias valve.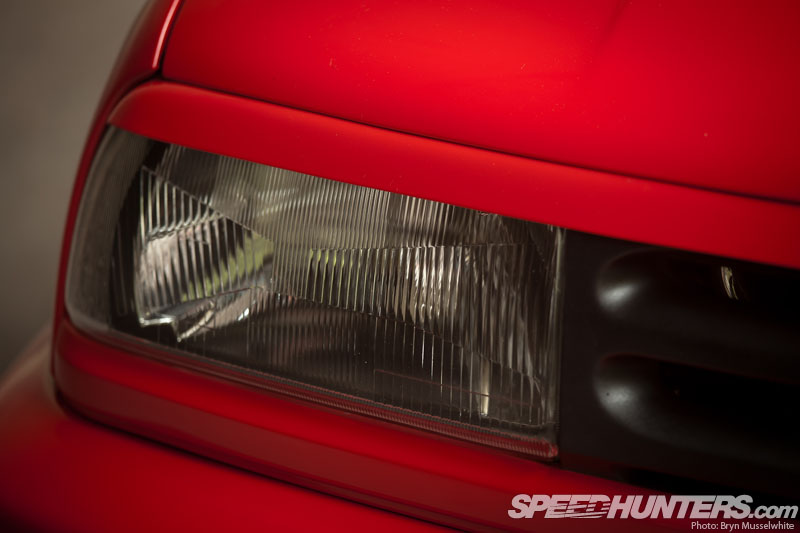 Maybe like us you'll have been surprised to see the Vento still wearing the original shade of VW Tornado Red, usually when you get the chance to respray a project a change is on the cards, but not for Gareth, "I spent countless hours searching for new colour options but I couldn't decide on anything that I preferred. Red is still a strong colour for me, plus I don't think it's looked dated in all the time I've had the car, and I've not grown tired of it either."
So instead of going for something that would have been bang on trend and dated in six months, Gareth has stuck with what he likes. Which works for us. The bodywork features subtle modifications such as the modified FK de-badged grille, although this will soon be swapped out for a smoothed early style four bar grille.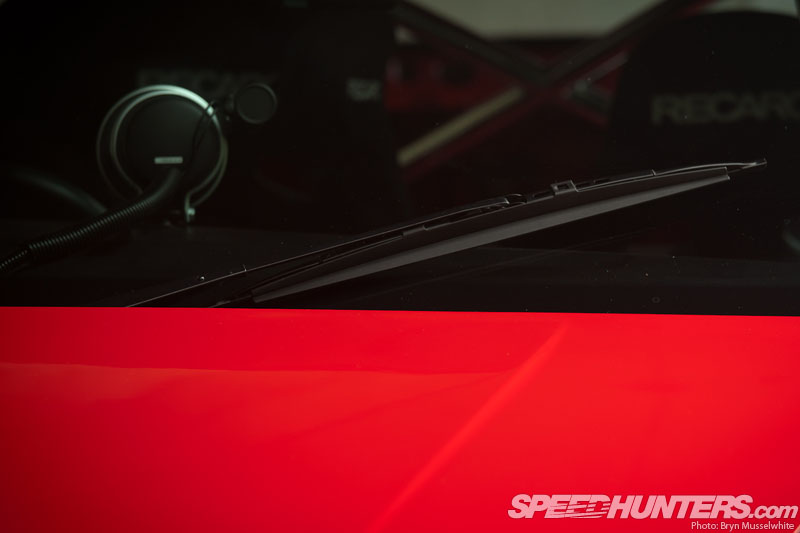 The washer jets have been smoothed and relocated, this is England after all… But the older single wiper conversion remains.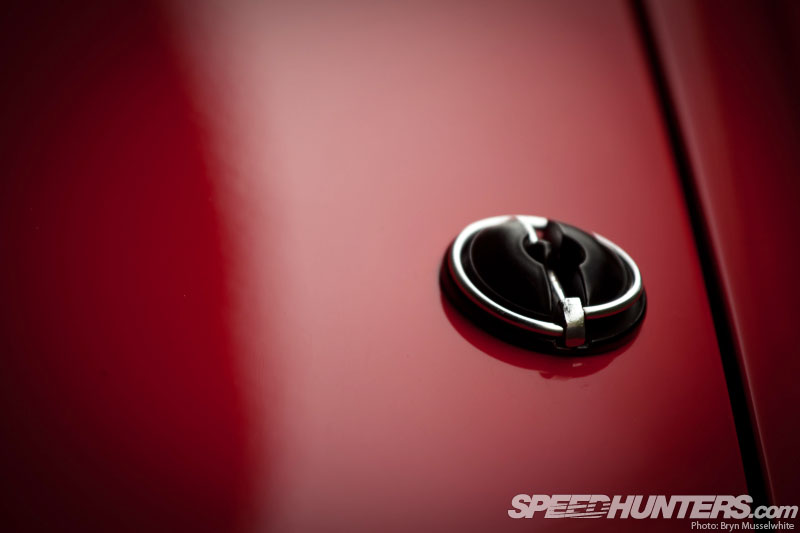 And some VW Motorsport bonnet pins added. The bodywork itself was taken care of by Ian Ellis at Motor Body Cosmetics in York, Gareth saying, "His shop is a three hour drive from my house, but I chose Ian because he had painted a few cars I know and also has experience of painting British Touring Cars, so I knew he could do the stripped interior work to a great standard."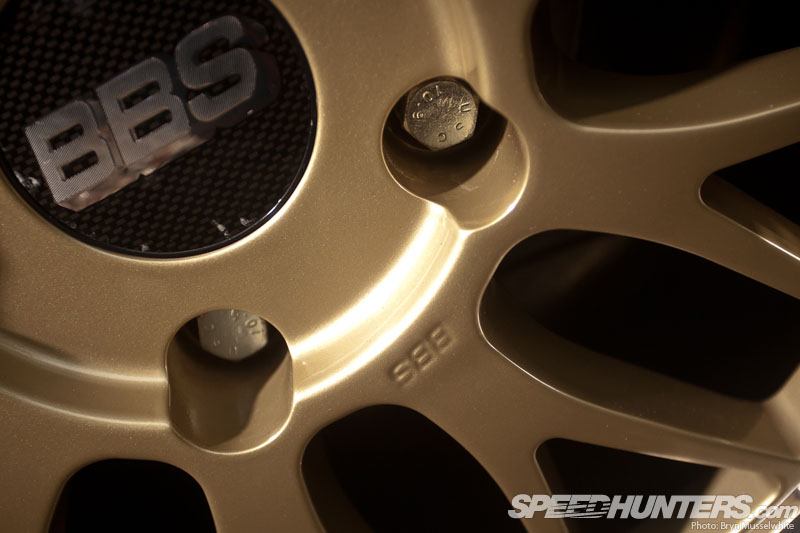 So whichever way you look at it, this Vento is a stunningly detailed, brilliantly executed and powerful… Err.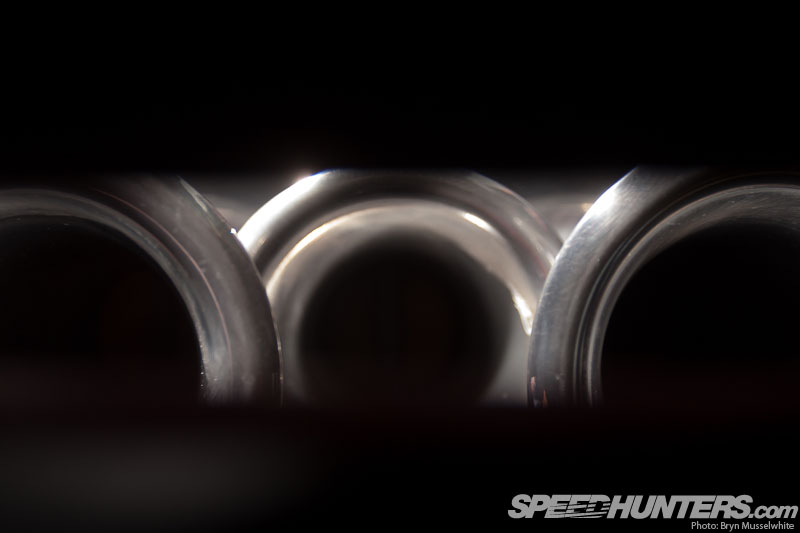 Road racer?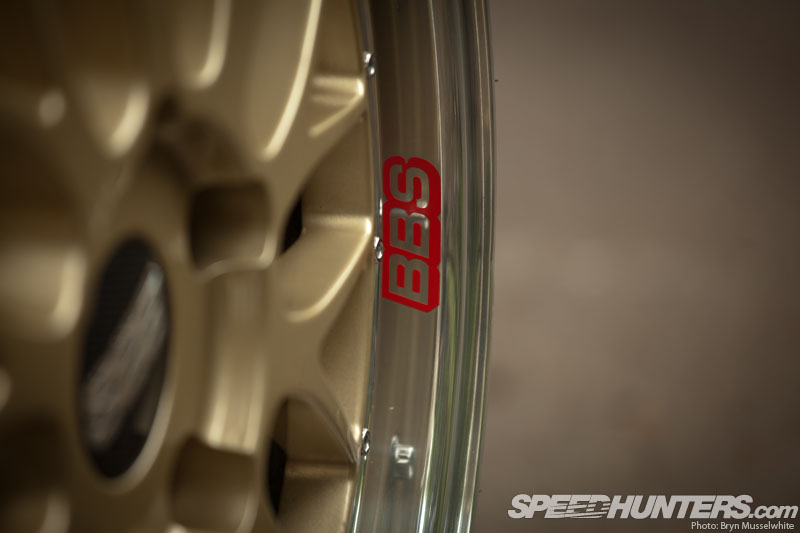 Scene build?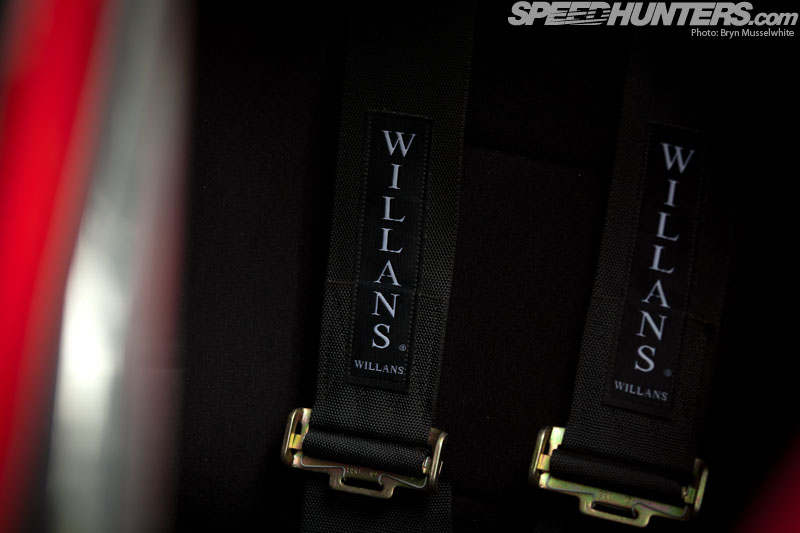 No, Gareth's Vento transcends labels. This is the result of one man, a whole heap of dedication and the power of staying with a project to see it through to completion.
Gareth puts it perfectly for us, "It gives me so much pleasure driving the Vento, it puts a smile on my face every time I go out in it. It might not have huge power but it makes up for it with instant throttle response and short gearing. The induction noise under full load still makes the hairs on the back of my neck stand up."
We salute that…
–
Bryn Musselwhite
Tech Spec
Engine
BHE 3.2 24V V6, gas flowed and ported head, Schrick 264/268 cams, DTA P8 Pro engine management system and extended loom, Jenvey 45-42mm throttle bodies, six-branch exhaust manifold and fabricated inlet manifold, Mocal 13 row front mounted oil cooler, VW Motorsport front engine mount, relocated radiator, twin slim line fans, MSD coil packs, black and red anodised aero style fittings throughout
Transmission
02A 5-speed 4.24:1 ring and pinion with 0.76 5th, Quaife ATB diff, ClutchNet stage 3, six paddle clutch, 10lb lightened flywheel
Suspension
Koni Coilovers, Bonrath top mounts, Eibach anti-roll bars, Powerflex bushes
Brakes
325mm AP Racing two piece discs with bells and four pot callipers, stock rear, in-car AP lever type adjustment
Wheels and tyres
Genuine BBS LM 8x18in ET55 5x130PCD, BBS LM 9.5x18in ET55 5x130PCD, 215/35 and 225/35 Toyo T1R tyres
Interior
Recaro Proracer SPG and Pole Position seats, Willans 3in FIA 4-point harnesses, Wiechers six point polished cage with H bar and fabricated rear strut bar, Autometer 5in rev counter, oil pressure/temp gauge, Isotta Vigarano steering wheel with snap-off boss
Exterior
VW Tornado Red, Lester side skirts, smoked FK rear lights, smoked OE front lights, de-badged boot lid, washer jets removed and relocated, front and rear arches flared, single wiper conversion, front brow, plastic welded bumpers to remove swage lines and number plate recess, plus rear tow eye.
Thanks
Paul Horrocks for his assistance with the strip down and rebuild, constant monitoring of the bodywork modifcations and painting, Andy Outhwaite at Andy Leigh @ ACR in Darlington for all the engine bay work – +44 (0) 7976 281 354, my wife Lisa and kids Jack and Evan and not forgetting my brother Gee for his help…