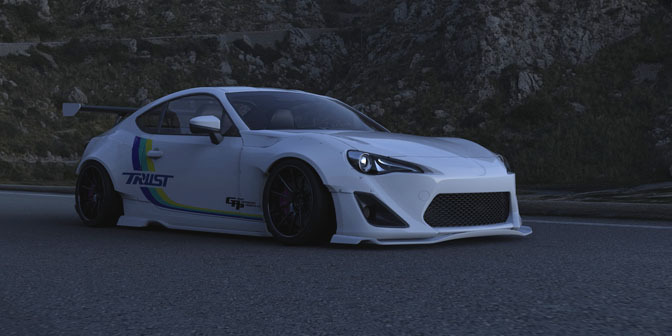 You know you're doing things properly when Kei Miura, the man behind TRA Kyoto, picks you out of a crowd and excitedly introduces himself to you – which is exactly the once in a lifetime experience Rod and I had earlier today in the busy paddock area of Formula D Long Beach.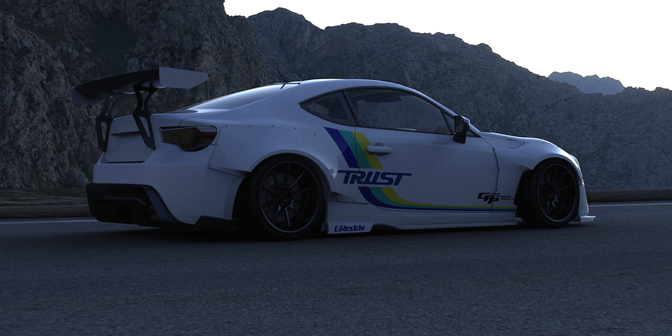 "You… Speedhunters?" he asks. Rod and I smile and nod. "ohhh, come… I have something to show you" he says frantically as we try our best to keep up.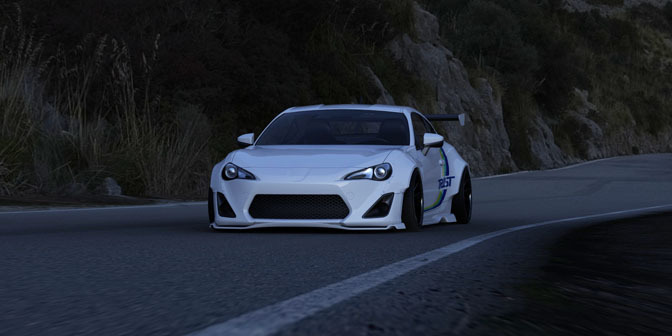 We follow Kei and Masaru Ikeda, President of Trust Japan, into the GReddy support trailer. Still in shock we watch Mr. Rocket Bunny pull a massive laptop from a bag and flip it open, still unsure exactly what we are about to see.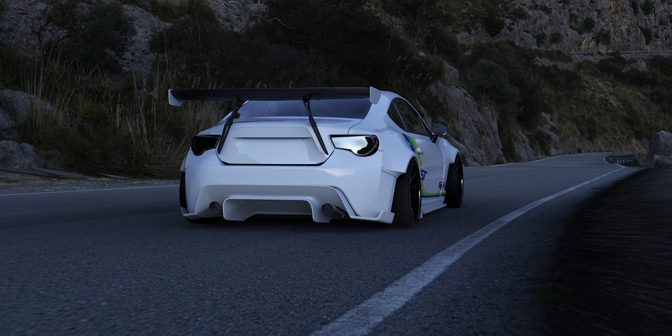 These are the renderings he presented to us while exclaiming "you put up on site… today?" As you wish Miura-san! How can you say no to an offer like that?
At this point in time the car is only a rendering, but we are told that there should be a street driveable version completed at GReddy in Irivine soon. Stay tuned.
More TRA Kyoto stories on Speedhunters
More GReddy stories on Speedhunters
-Sean