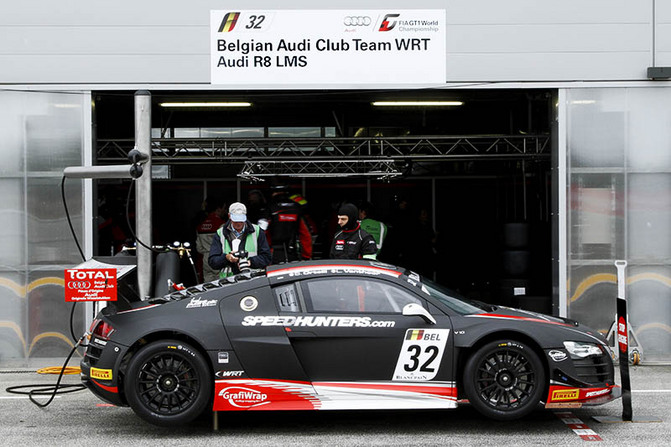 Returning from a cold and wet – but excellent and exciting – European Rallycross event in the UK, it was great to see that the WRT Audi team have managed to complete another 1-2 in the FIA World GT1 Championship opening round at Nogaro in France. That means maximum points for the teams and drivers, and a healthy lead after the first pair of 20 races this year.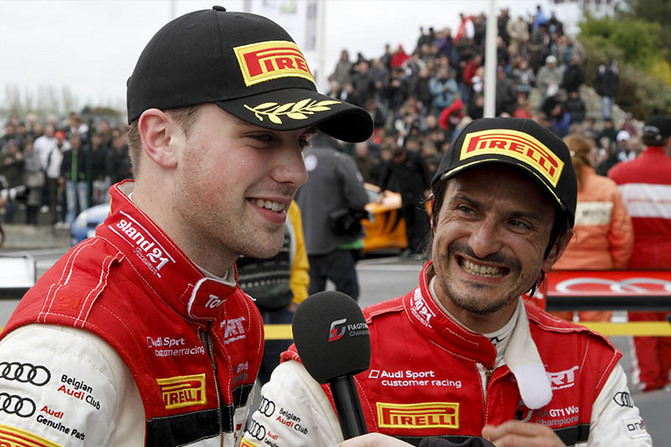 The sun had come out in France (the wet weather that hit them yesterday for the Qualifying Race apparently having headed north to the Lydden area…) and a big crowd watched the main race in the Coupes De Pâques event. Initially the #33 Audi of Oliver Jarvis and Frank Stippler led, but after the stops the #32 R8 LMS of Stéphane Ortelli and Laurens Vanthoor came out on top of the internecine battle for the win.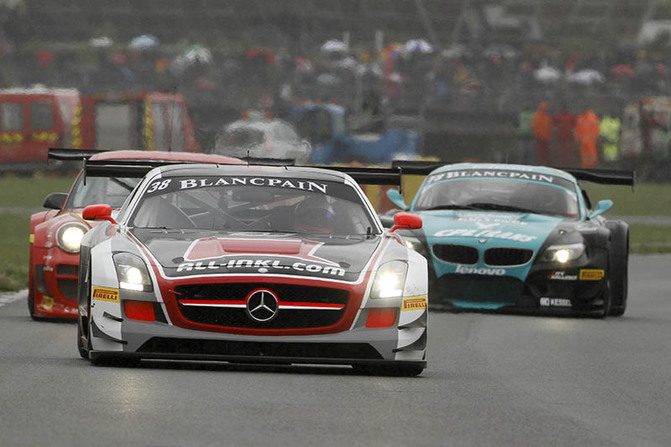 Right on their tail were the two All-Inkl Mercedes-Benz SLS AMGs, with #38 in third at the flag and #37 just a couple of seconds in arrears.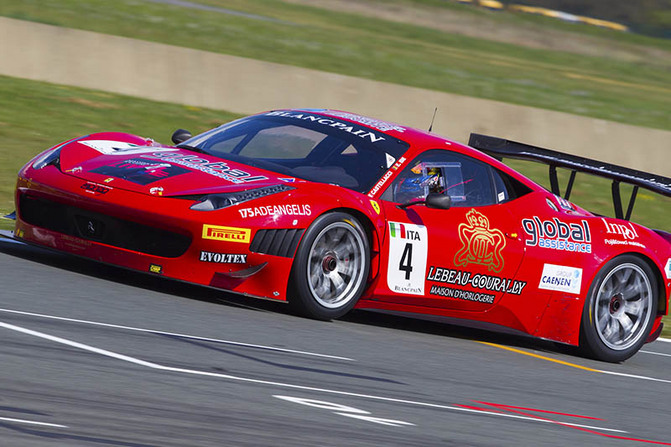 The chasing pair of AF Corse Ferraris managed fifth and sixth; keeping the two-by-two formation, the Reiter Lamborghinis finished seventh and eighth.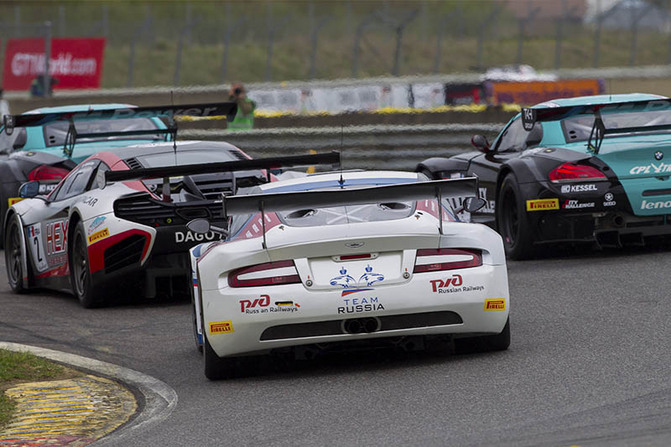 The Astons, BMWs and McLarens are taking time to hit their stride. The McLarens in particular are still suffering from reliability problems, and Vita4One haven't got on top of their Z4s yet – but with a proven winning package and a proven winning team I'd expect to see them rapidly get up to speed. Team LMP are waiting for their new Vantage machinery, so are running old DBRS9s at the moment. The next World GT1 round is in just two weeks time at the Zolder circuit in Belgium; in the meantime you can catch up with the race action on the GT1 World streaming video feed.
Jonathan Moore