How do you think it would feel to drive 16000 miles in this Mk1 Escort? In Pt1 I showed you just how Hannu Mikkola and Gunnar Palm got themselves from London to Mexico in 1970, celebrating victory in the southern hemisphere after a titanic battle with mother nature and other works teams.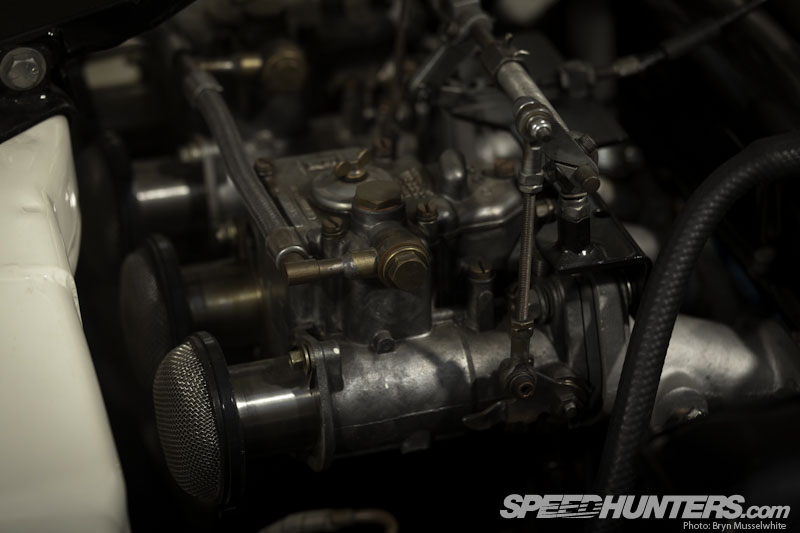 Using the old school technology of the 'Kent' pushrod engine, these carbs sucked in air from sixteen different countries and wildly differing terrains. The crossflow engine was overbored to 1834cc, generating roughly 140bhp, each and every single one of them had been needed to win.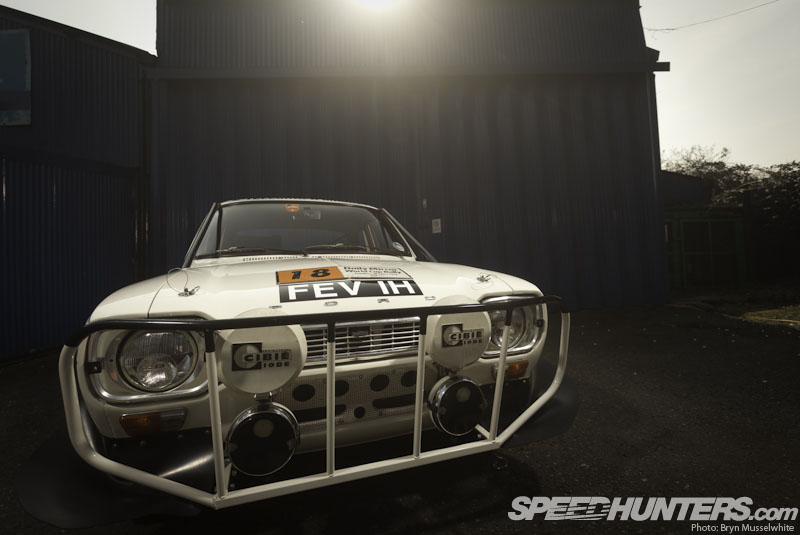 And remarkably it was still looking in presentable shape at the end, although remedial work has been done over the forty two years since the rally took place, what you see here is pretty much the car that won that rally. Sitting in it gives you a mild adrenalin rush as your senses heighten and you become acutely aware of just how arduous the battle was and consequently the skill that was communicated through the deep dish 'Springalex' steering wheel.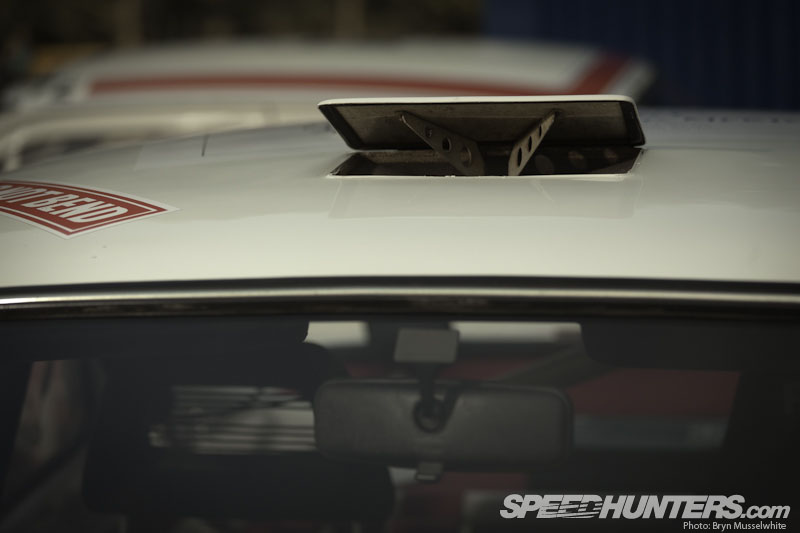 Like I said at the end of PT1, Mikkola and Palm went back and did it all again in 1995. This time the Mk1 Escort they took was slightly different, building on what most would consider Ford's heyday in rallying of the 70s, this time the team could benefit from the wealth of experience that they themselves contributed to so much, with their efforts on the original 1970 event.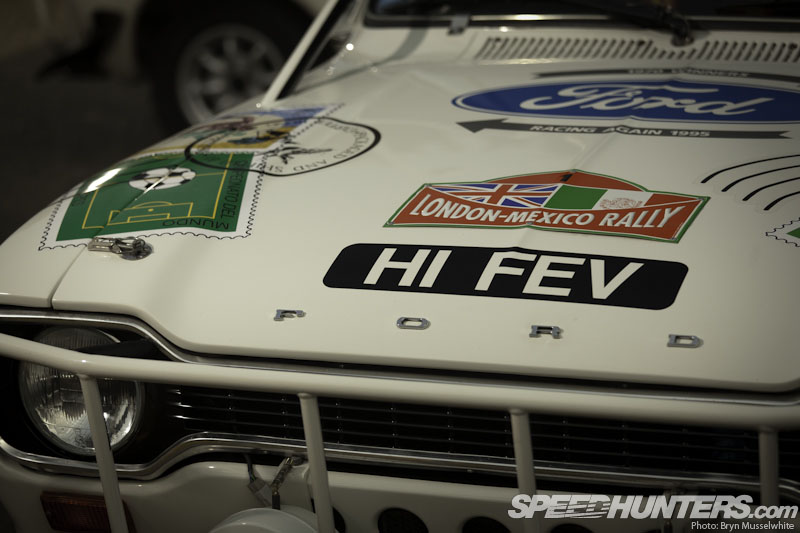 As a nod to the registration number of the 1970 winning car, the new Mk1 Escort was registered with the reverse of the original number. 'H' is the designated letter for UK registrations in 1995, so to get that the Escort had to be tested and registered as a new car, this was no rebuild. This was a Mk1 Escort for twenty years after production had stopped.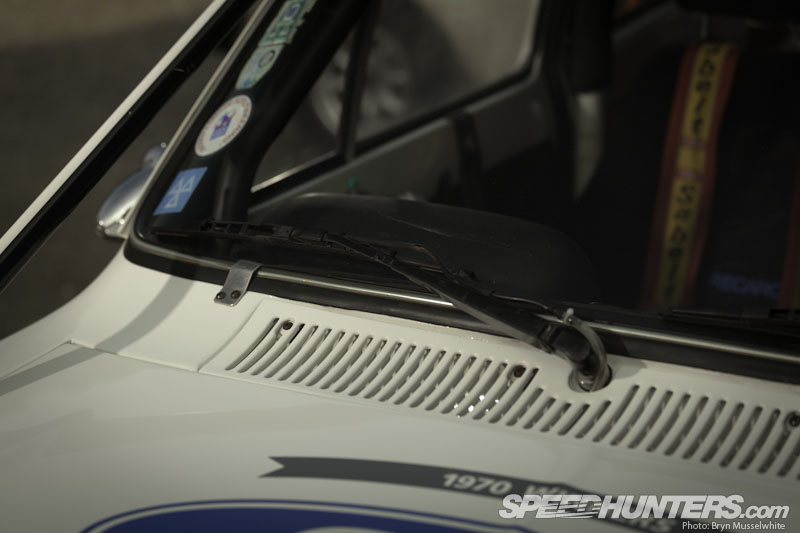 As you walk around the outside of the car, instantly you can see subtly differences, as I hinted in Pt1 the original car relied on standard washer jets, yet here you can clearly see the wiper arm mounted spraybar which must have been a revelation on its own. Note also the wing to roof mounted bars which allow trees and other brush to be pushed away from the screen as the car pushes through dense forest or jungle. The inside of these sprayed black so as not to distract the crew, sometimes known as Llama bars, they also meant that if you hit an animal and it bounced up over the bonnet, it might not come through the screen on to your lap. Incredible to think you have to consider these things when building a car.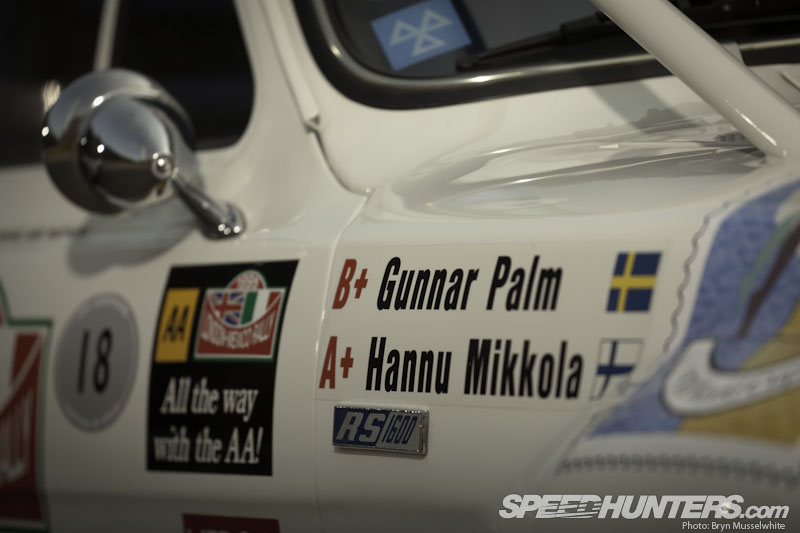 The 1970 car was based on an RS1600 shell, but the 1995 car uses the engine too. Although the 1800cc BDA (belt drive assembly) engine was around in 1970, it hadn't been proven at that time. Now in 1995, it was a known quantity, a winning product and the 200bhp it brought to the party must have been a welcome addition under Hannu's right foot. Another modern development was the use of a ZF close ratio five speed box, thanks to the higher torque figure this would be used well.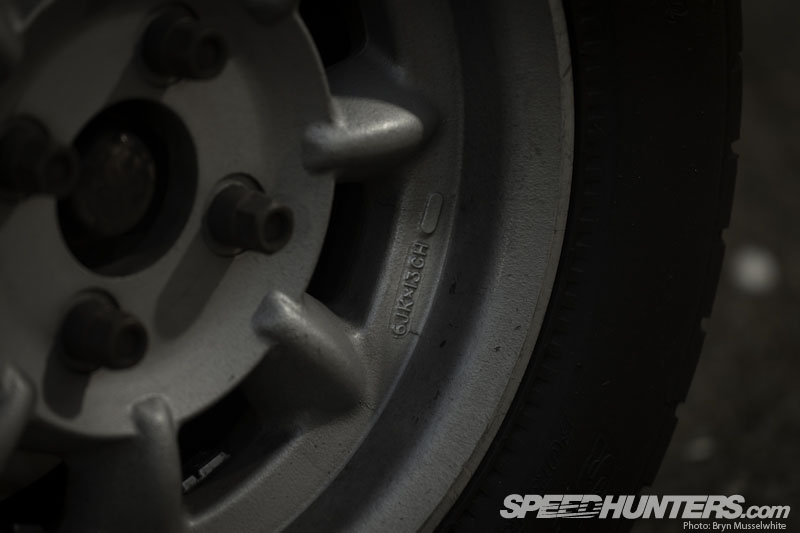 It's all too easy to think that you could just chuck any modern bits in you wanted though, because this certainly wasn't the case. No post 1970 cars were allowed and specs had to be similar to back in the day, so what we would consider to be tiny wheels were used, yes that does say 6x13in. It's what you do with them that counts though.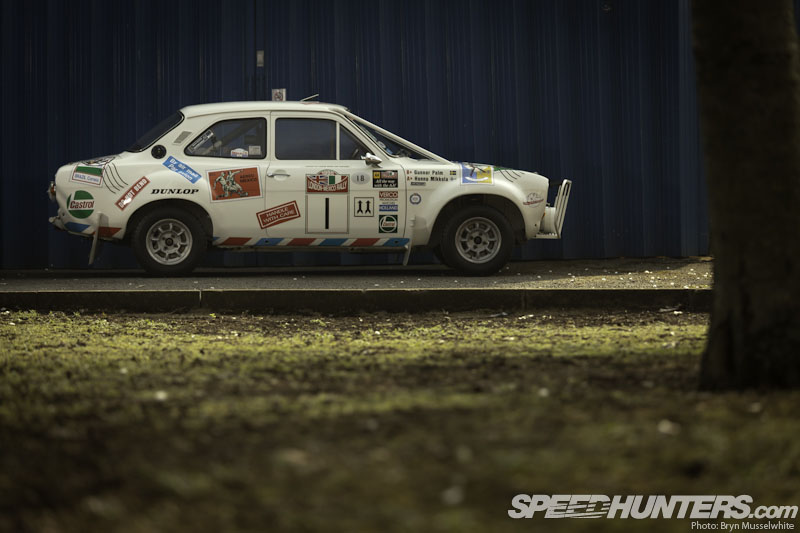 So there it is, not too different from the 1970 car, after all it is a Mk1 Escort. It's bizarre though, there is just something 'newer', with the 1995. Yeah it's an obvious thing to say, but really the whole feel is of a more complicated, technologically laden time. Yet the task in hand was the same it had been twenty five years earlier, drive to Mexico and win.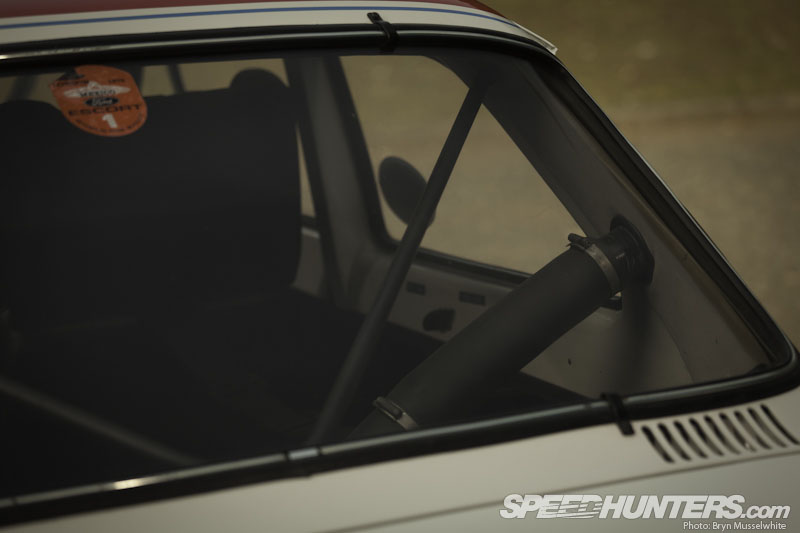 Take a look in through the rear window of FEV 1H, you'll see the exposed rubber of a fuel filler neck and a simple rear window aperture brace. No multi-point cage or other clutter.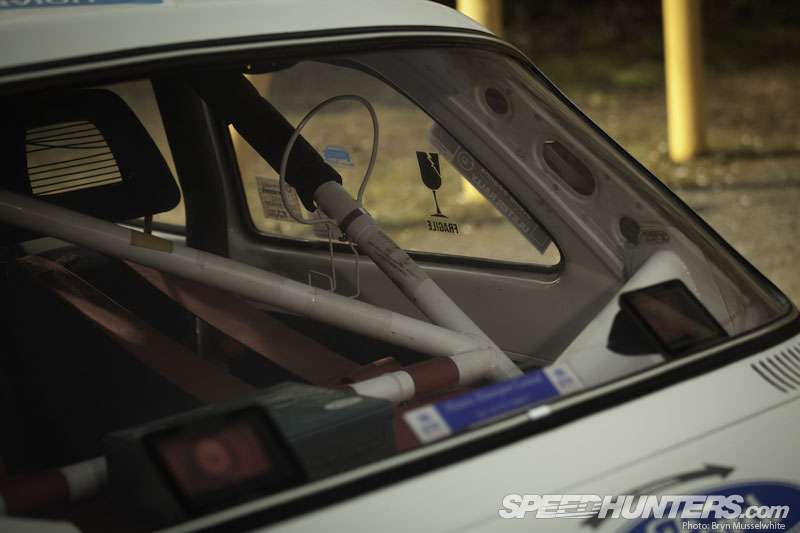 Now here we are in 1995, the cage, the high level brake lights, sealed in filler necks and multiple point harnesses tell us it's all business. But for me personally there's an honesty to the original car, a purer connection to the scenery, you're not trussed up and protected from what surrounds you.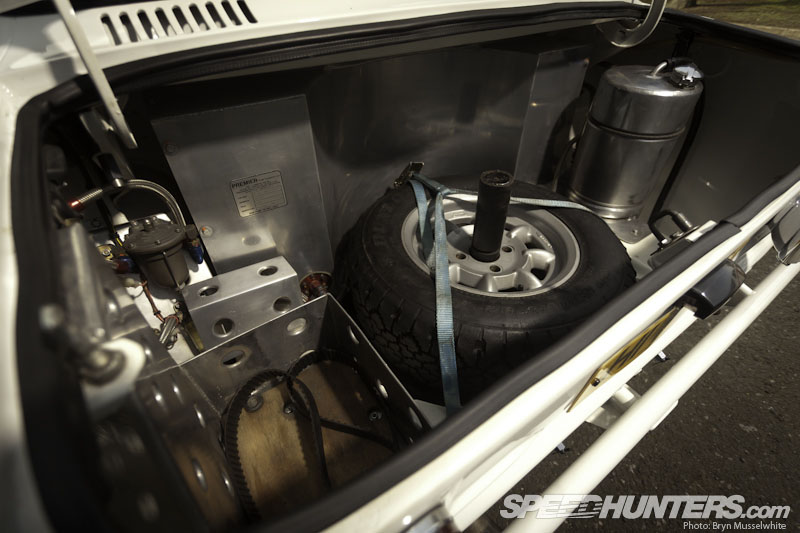 In the boot of H1 FEV it's a similar story, where in the original car you'll find fuel tanks which can hold 136 litres of multiple grade fuel, here we find a 120 litre bag tank, again to conform to new regulations. The long post through the middle of the spare wheel is so that two wheels can be carried.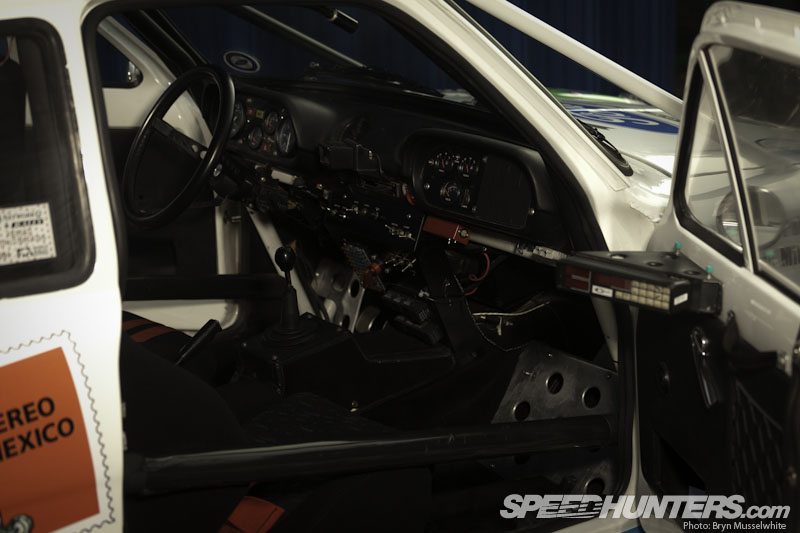 This is where the most dramatic differences are though, for a start Hannu had a bucket seat to support him this time, no low back deep bolstered recliner as before.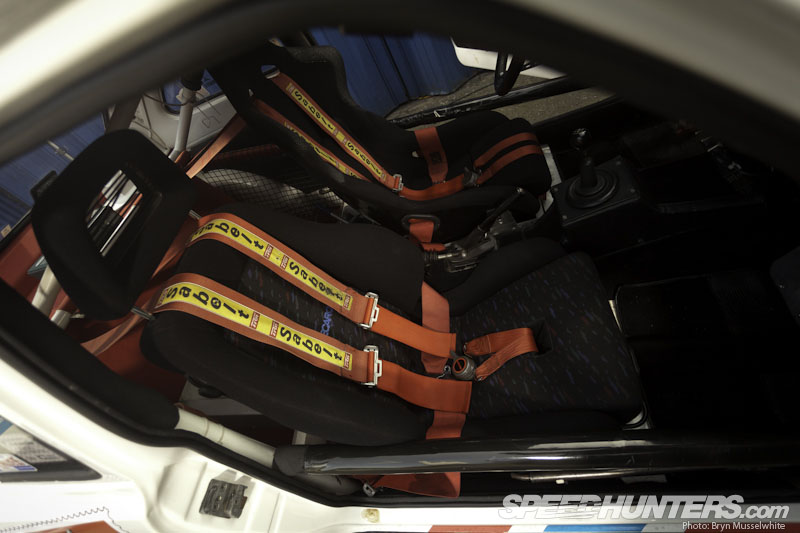 Co-driver Palm, who by now was working for Ford Sweden in Public Affairs had a Recaro fish net for his duties, the pair would converse in what they referred too as 'Swinglish', this time using a modern intercom system, unlike 1970 when we're sure shouting would have sufficed.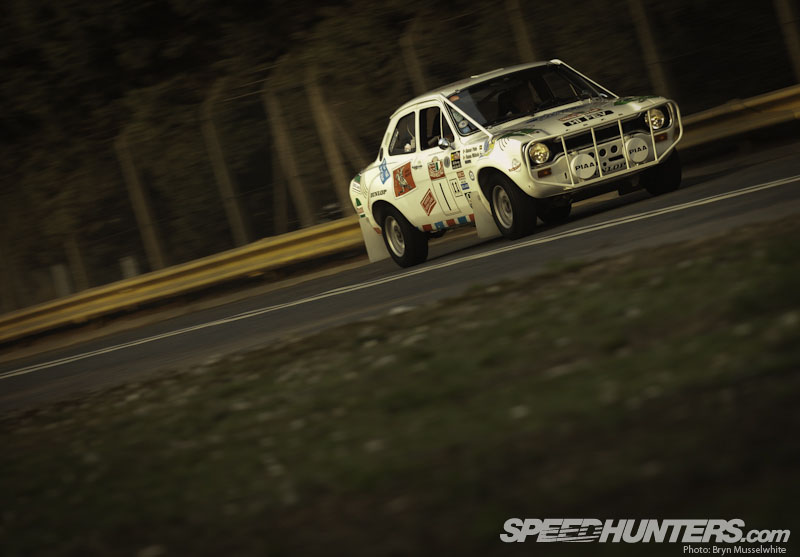 Towards the end of the day as Ivan from the Heritage Collection and I stand in the lowering sun, what I realise is that I have an overiding sense of respect for what we're looking at here. The events had the same name but were in fact different, the times had changed so too the cars, Mikkola and Palm were twenty five years older with different priorities in life, less to prove maybe. Safety was more of an issue, remember this was after Grp B had been canned in 1986. Despite all that, the result was the same though, the semi-retired Hannu Mikkola and the diligent navigator of Gunnar Palm came out on top… Once again celebrating victory in Mexico. Two men, two cars, twenty five years apart. Two wins.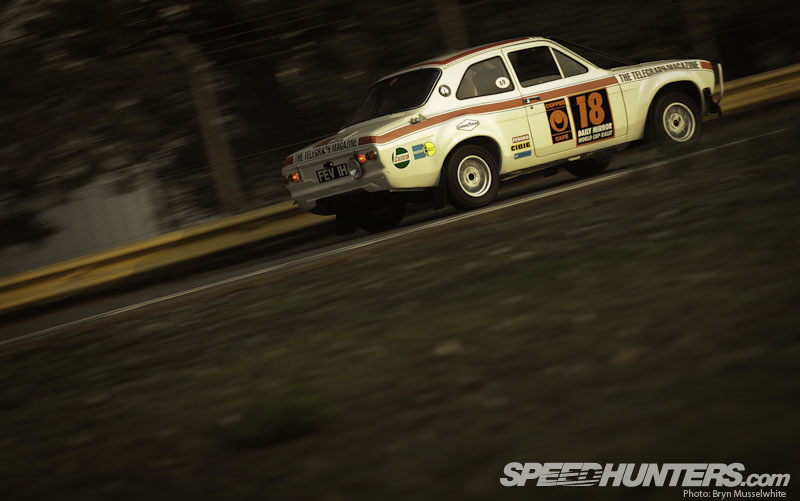 So as Ivan says to me, 'You'd best take it up the road and back hadn't you?', a sense of where I'm about to sit hits me. It's a dangerous thing dancing with your heroes, because sometimes they'll step on your toes. Not today though, as I literally sink in to the comfort of the low back drivers seat in FEV 1H, the wide expanses of glass surround me. I turn the key after a few prompted pumps of the throttle pedal, and the engine fires easily. I wonder if it can sense the turn of Hannu Mikkola rather than a clumsy me? It all feels normal, a slight bark from the carbs, a hint of lumpiness from the cam, but welcoming. Like an old soldier about to tell you a story, but starting by making you a cup of tea. Selecting first in the dog box heightens my senses even more, it would be rude to call it a throw to second it's that short.
The carbs wake up as I press the throttle a little harder than I would normally dare, it's as though the Escort smiles around me. This is a good place to be. A very good place to be.
Bryn Musselwhite