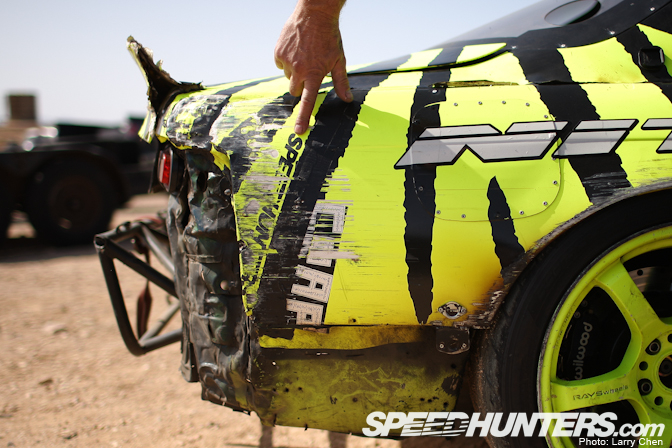 After seven grueling rounds of Formula Drift, the Team Need for Speed Rocket Bunny S14 has turned into a pirate ship. It has two podiums under its belt and a very respectable 6th place championship finish.
This S-chassis has been through hell.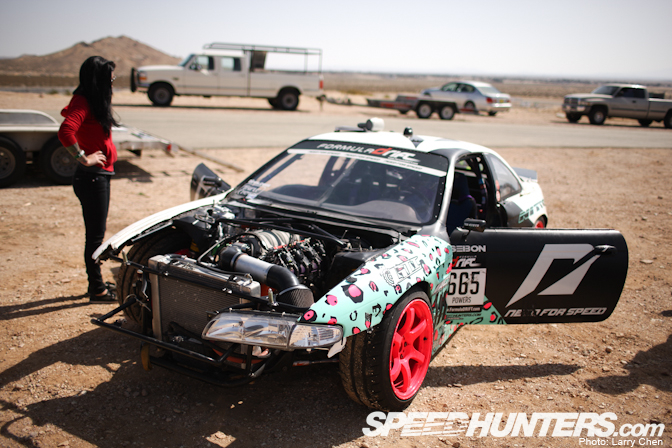 It's barely held together with zipties and duct tape, but boy can it still drift.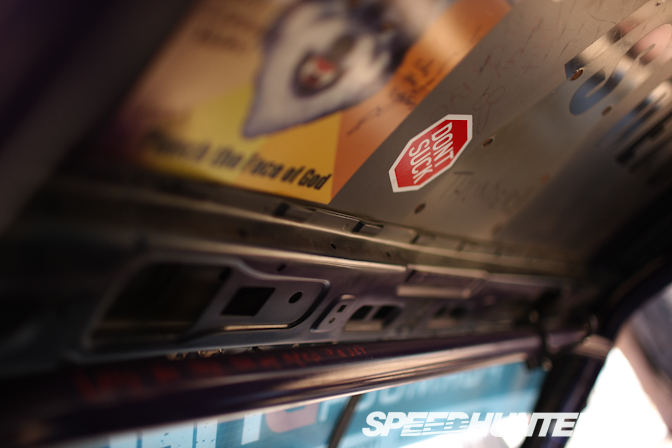 It's interesting to see how the car has transformed over the years. It used to be spotless, but now it has lots of..err…personality?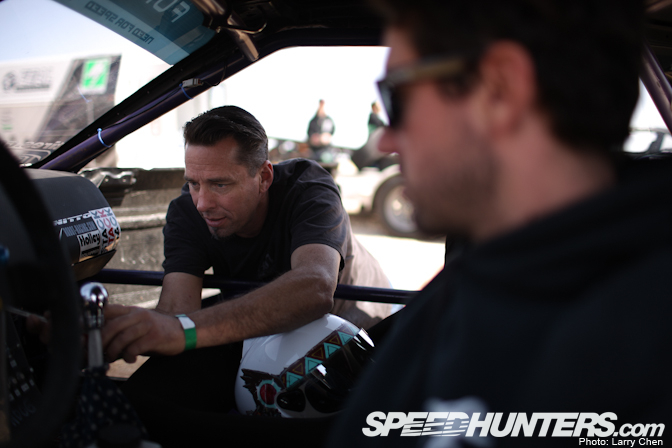 Big Tom came out to help Matt. They all met up at Willow Springs during a Just Drift practice day. There was some real work to be done as the team was testing out new tire sizes.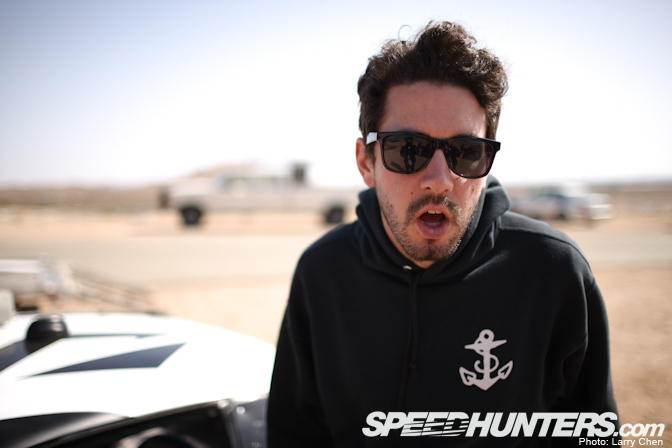 Tommy Roberts also joined in on the fun and continued his spotter duties.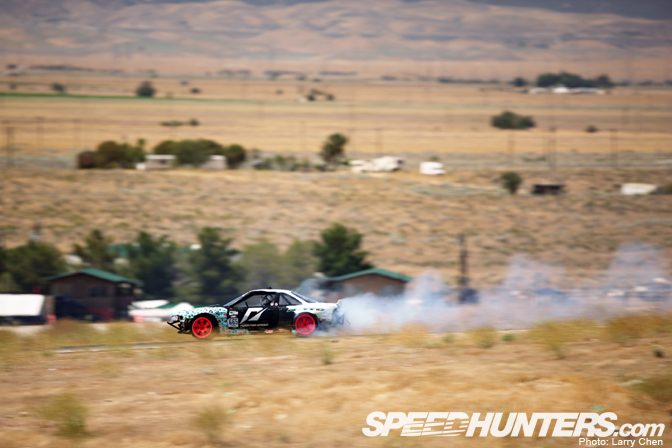 Matt set sail in his S14. He has not driven since his last event in China. It must have felt good to get it sideways again.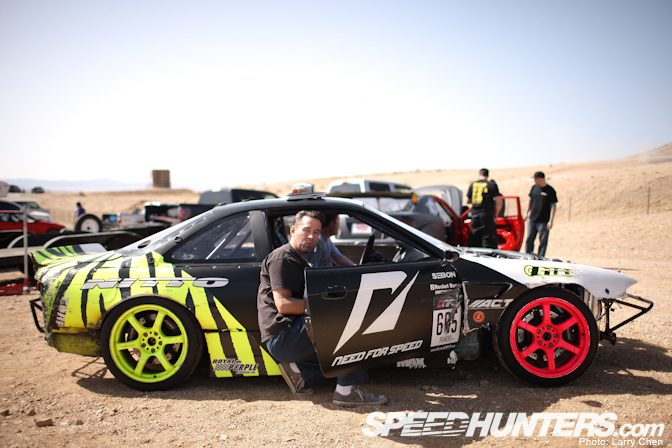 This may be the last time we see this car. Matt already bought a new S14 chassis and he's currently in the process of building it for the 2012 Formula Drift season.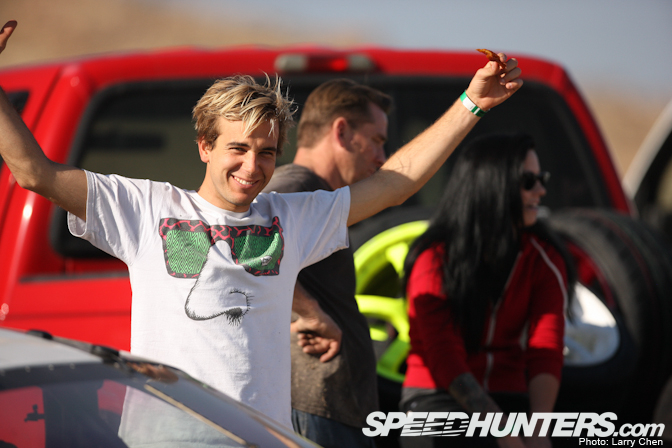 He seems excited about it. I certainly can't wait for the start of the season. I think Matt showed his true colors last year on the track. This year should be a piece of cake for him.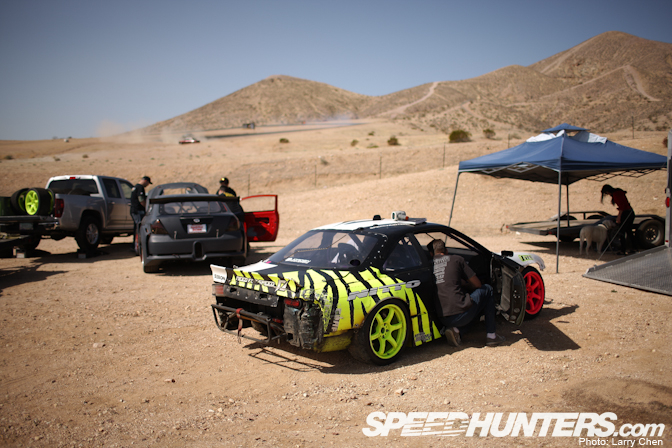 I am sad to see this car go, but Matt's mechanic, Costa, told me the chassis is so incredibly kinked, that when he got into a collision with John Russakoff, it actually made the car easier to align. I guess it was time for a new car anyways.
Larry