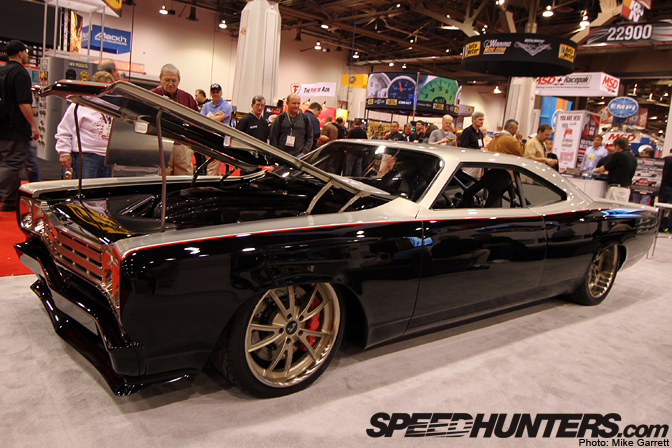 As I made my way through the SEMA show last Monday, I found an interesting shape under a cover in the Source Interlink booth. I could tell by the profile that it was a B-body Mopar of some sort, but one that had been drastically altered.
The following day, I cruised by again to find the Roadrattler, a heavily modified '69 Plymouth Roadrunner built by Spitzer Concepts and owned by Jim Mitchell.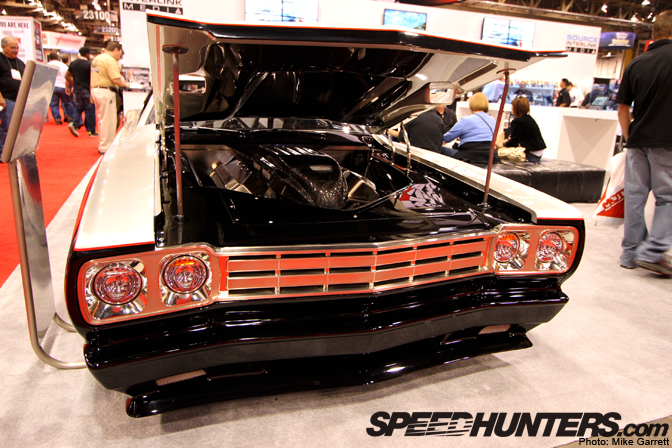 It's an extreme take on one of the most famous Muscle Car models of all time. Virtually nothing is stock, aside from the overall shape of the body. We are talking about a full tube frame chassis with fully independent suspension and a heavy dose of carbon fiber.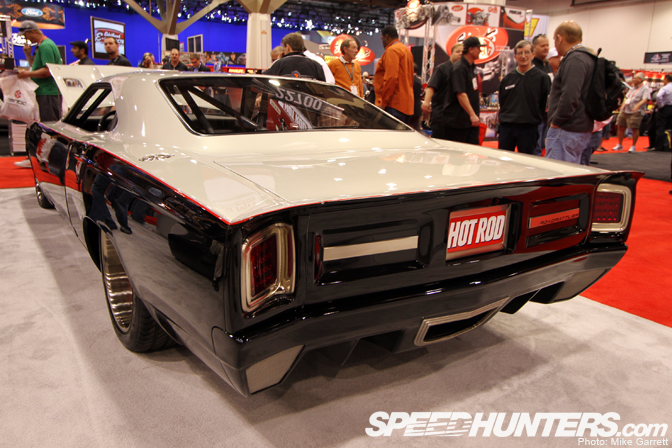 As with the front, the styling of rear-end has been heavily modified. The rear taillights are completely custom.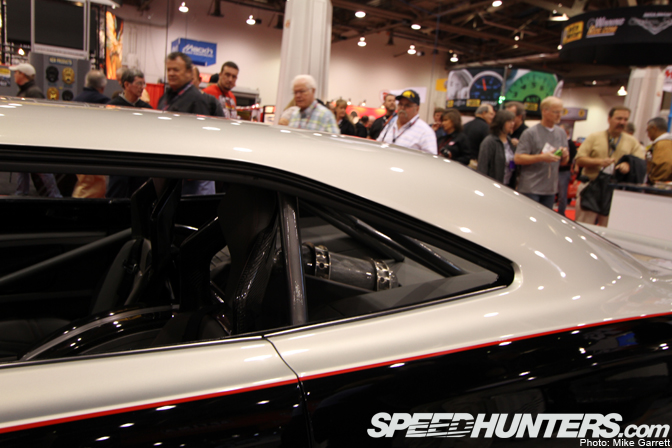 What really caught my eye was the lowered roofline. It's extreme, yet manages to keep the original Roadrunner lines.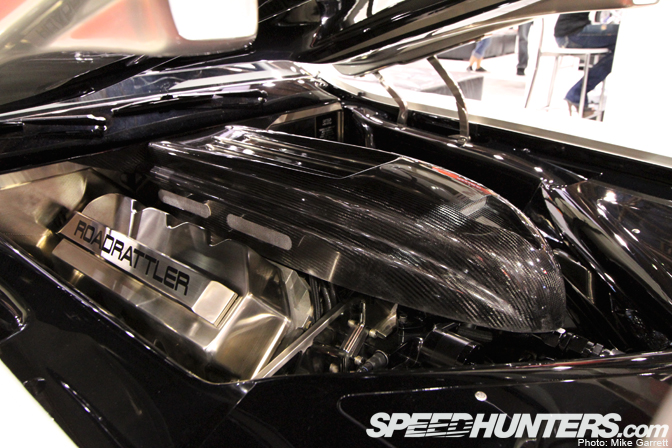 The Roadrattler gets its power from a 528 cubic inch dry sump Hemi that makes nearly 800hp. If that wasn't enough, and additional 500hp can be summoned via its nitrous kit.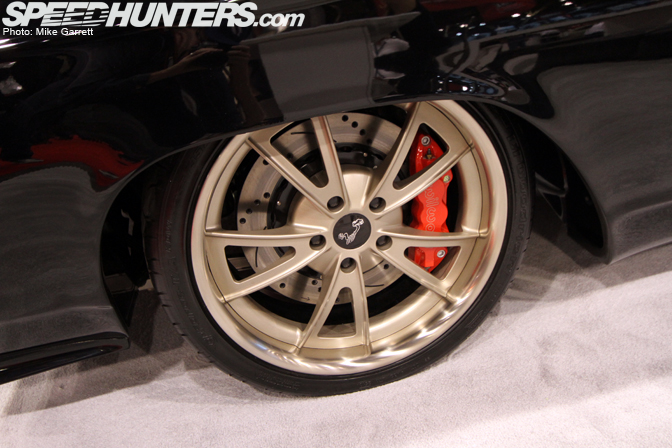 The car rolls on custom 19 and 20 inch wheels from Greening Auto. The enormous Wilwood brakes can be seen behind the spokes.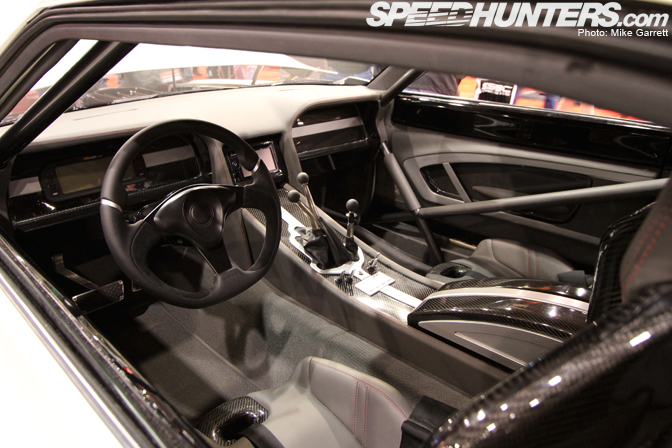 Inside the carbon-laden interior, you can see the unique looking shifter for the Lenco three-speed transmission. The instruments are from Racepak.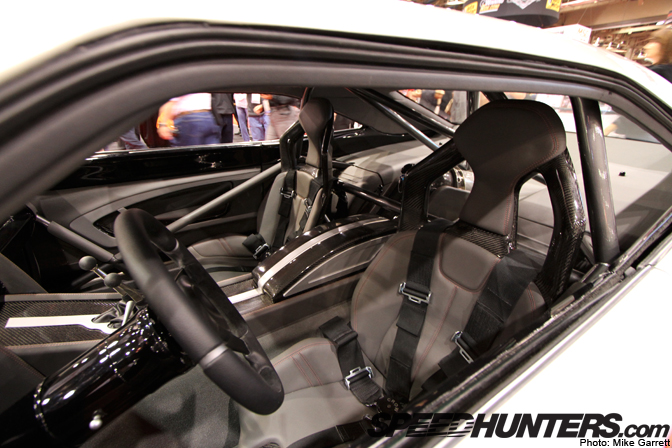 Carbon buckets and harnesses for the driver and passenger. Hopefully they'll be put to good use!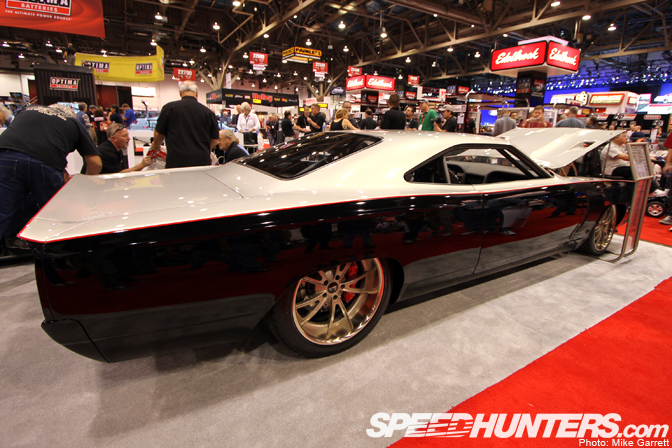 The overall package has to be one of, if not the most insane Mopar Muscle Cars ever built.
Meep Meep.
-Mike Garrett
More SEMA 2011 Coverage on Speedhunters