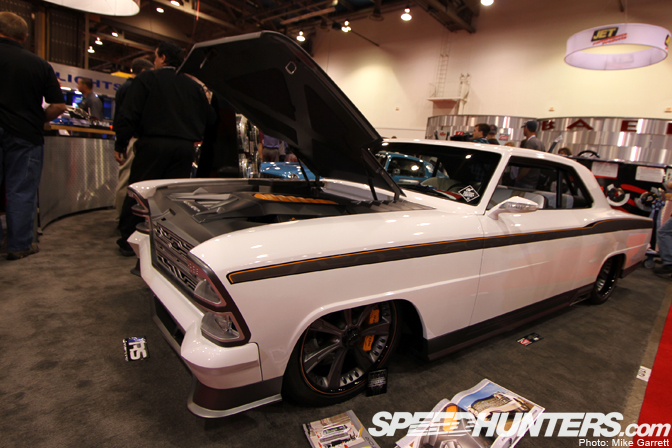 With the coming of each SEMA Show, it seems that the Pro Touring builds get more and more extreme. This year one of the wildest Pro Touring cars at SEMA was the Innovator, a '67 Nova built by the Roadster Shop.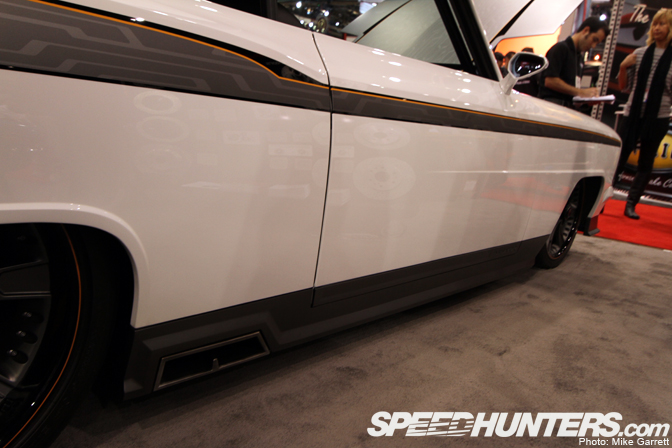 There has been an incredible amount of work put into this car. Much like the Road Runner we saw the other day, there is very little of the original model left in this build. The entire car has been built over one of the Roadster Shop's F-AST TRACK chassis, while the body has been completely redone. Here you can see the custom fender lines and side-exit exhaust for example.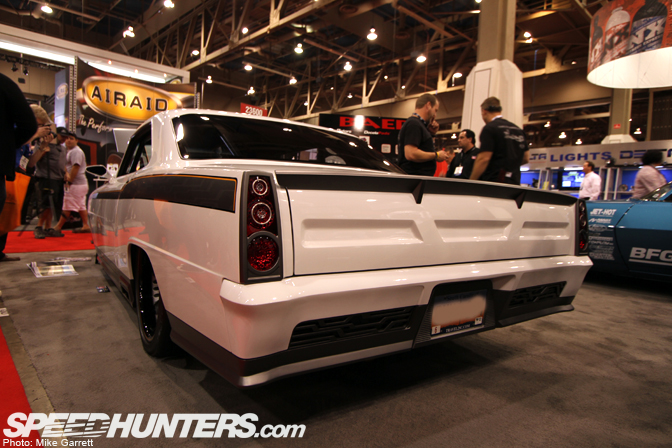 The entire rear end of the car has been styled with a very futuristic look.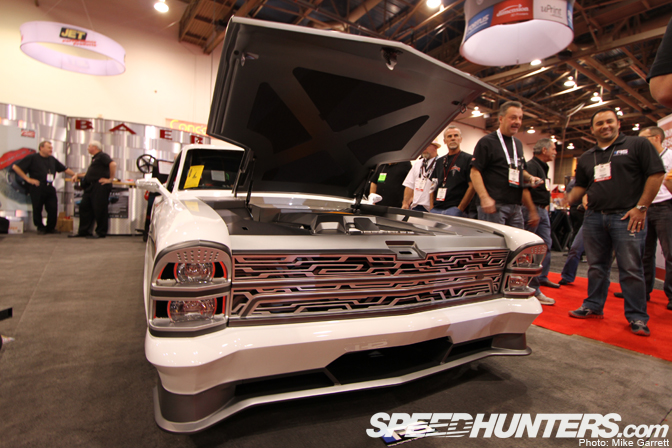 The front fascia has been completely restyled as well. Kind of looks like something from Transformers, doesn't it?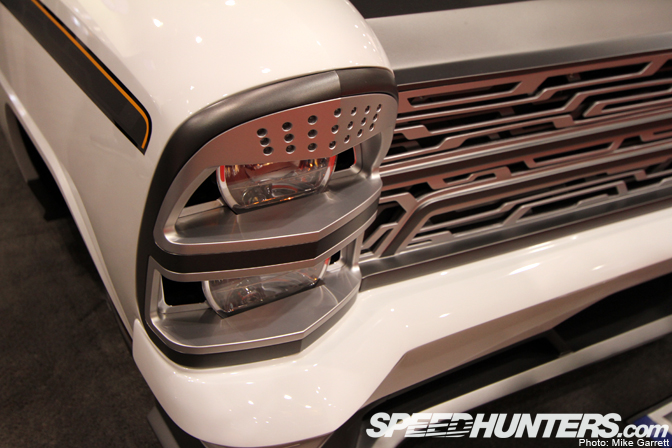 A closer shot of the redesigned headlight bezels.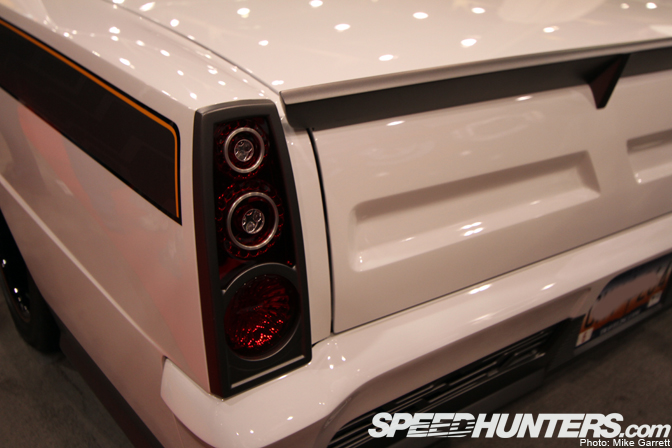 The taillights are all new as well.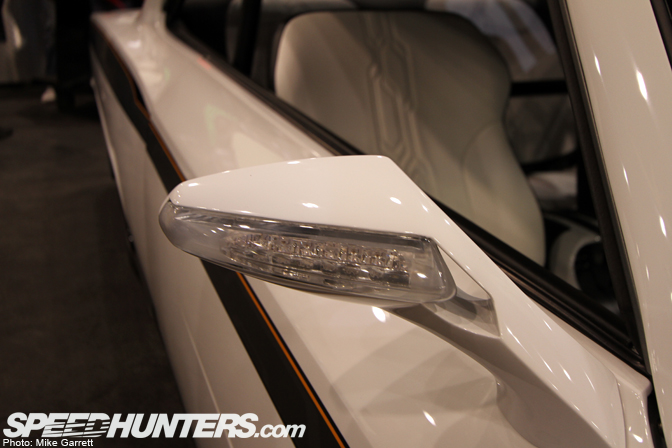 Check the mirrors. Looks nothing like what came on this car back in 1967.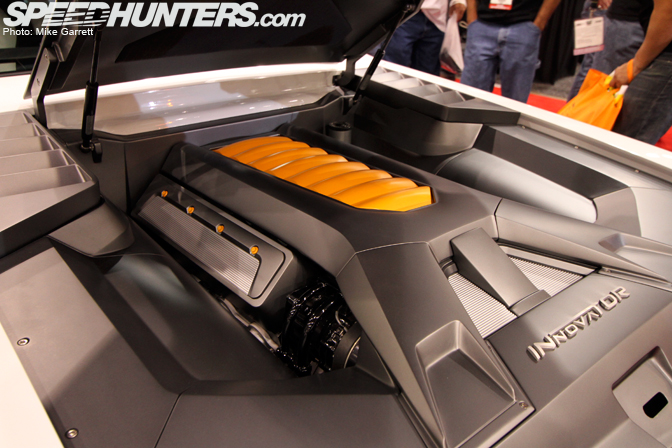 The Innovator is powered by a 454 LSX motor that's said to make just under 700hp.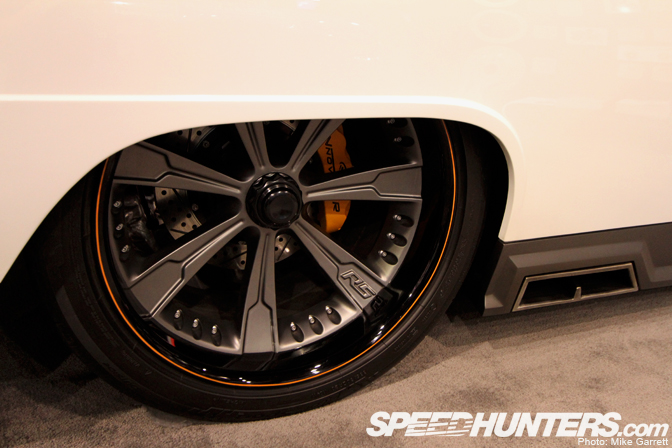 The wheels have been designed and built specifically for this car. The fronts are 18×10 while the rears are an enormous 20×12. Baer brakes sit at all four corners.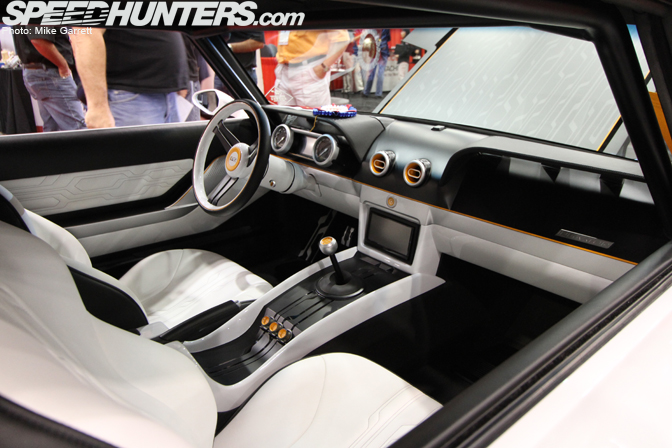 The interior has also been modernized, up to the point where its almost sci fi spec.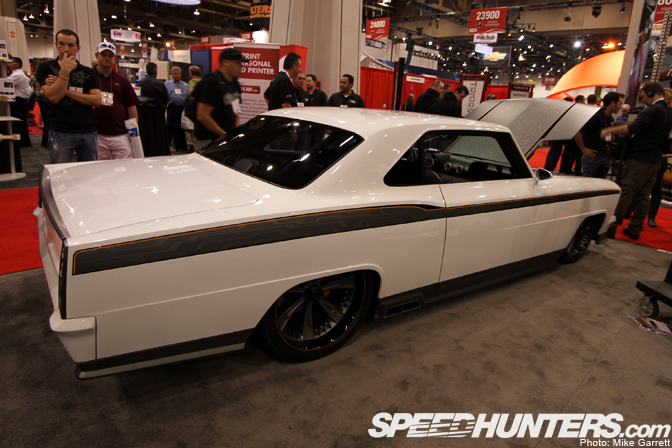 A mild chop and flush mount windows make the car look that much sleeker.
All in all it's an amazing build that stood apart from the crowd of Pro Touring cars that pop up at SEMA every year.
-Mike Garrett