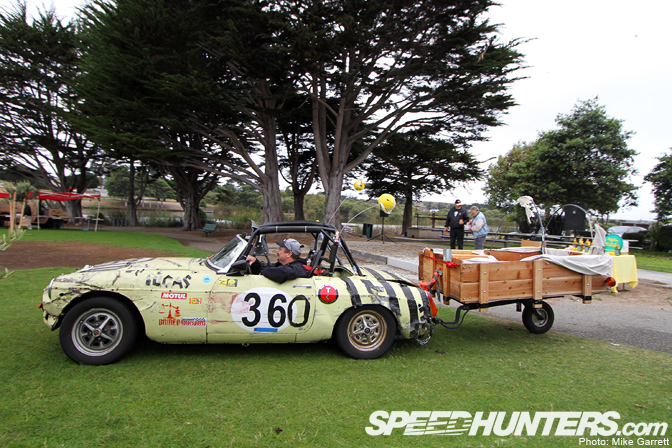 While I was in Monterey for the Rolex Historics, I decided to take a quick detour on my way to the track on Saturday morning to check out the 2011 Concourse d'LeMons in Seaside.
So what is the Concours d'LeMons you ask?
To put it frankly, it's a celebration of the un-loved, quirky, and sometimes just plain bad automobiles.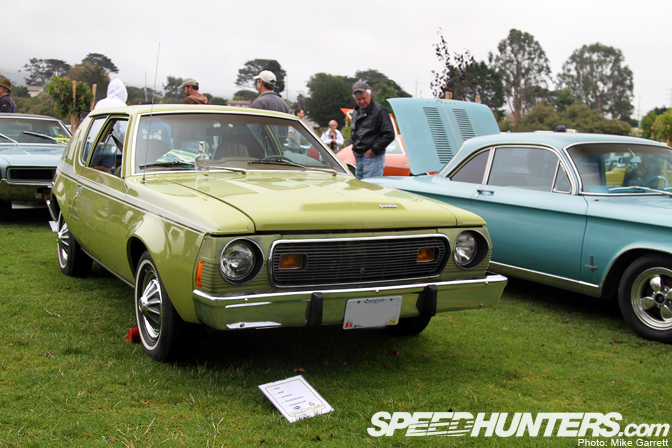 While Pebble Beach and Laguna Seca are full of Ferraris, Aston Martins, and other the prestigious makes – the Concours d'LeMons is the territory of cars like the AMC Gremlin…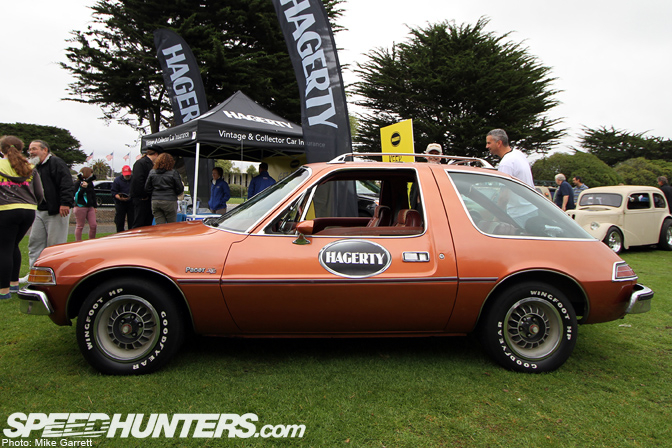 …and the equally notorious AMC Pacer.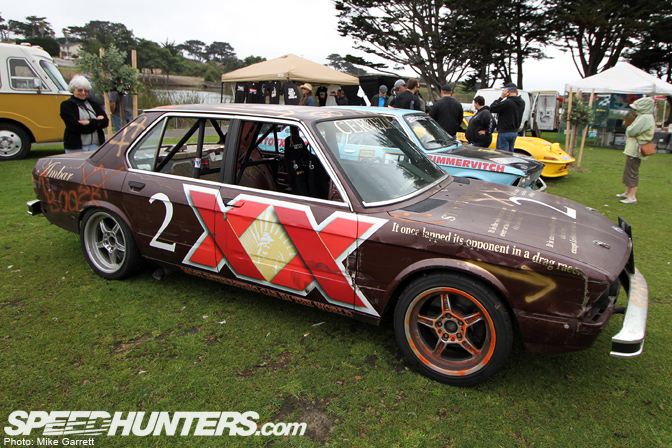 With the casual cars comes a very casual atmosphere.  The judges make it clear that bribes are welcomed if you'd like to win at this prestigious event.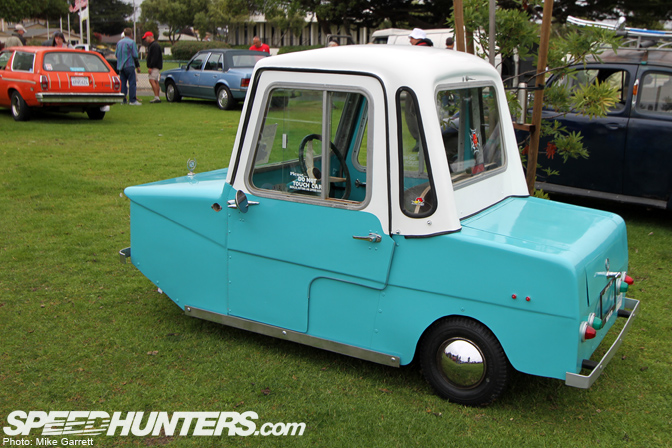 This three-wheeled beauty is the 1973 Electra-King EV. Who needs a Nissan Leaf when you can have something like this?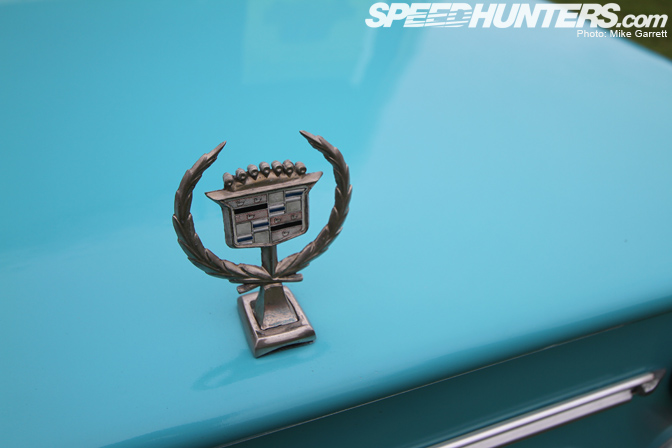 The Caddy hood ornament is always good for a little extra luxury.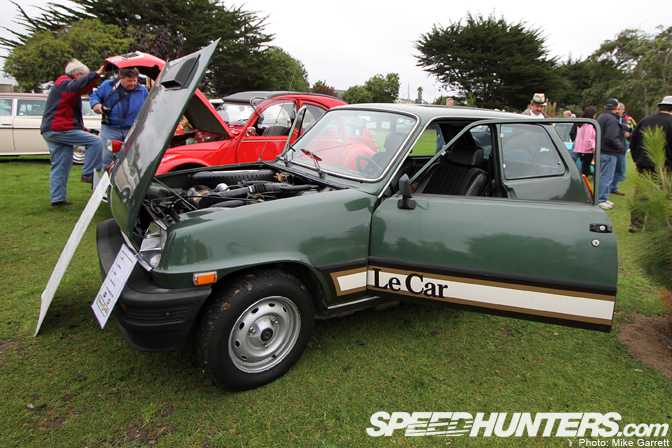 The American market version of the Renault 5, the Le Car.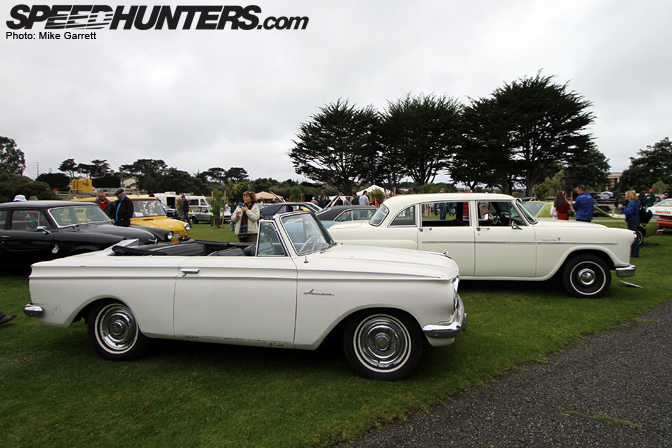 Not surprisingly, many of the vehicles at the Concours d'LeMons were from makers that ceased to exist a long time ago. This drop-top Rambler for example.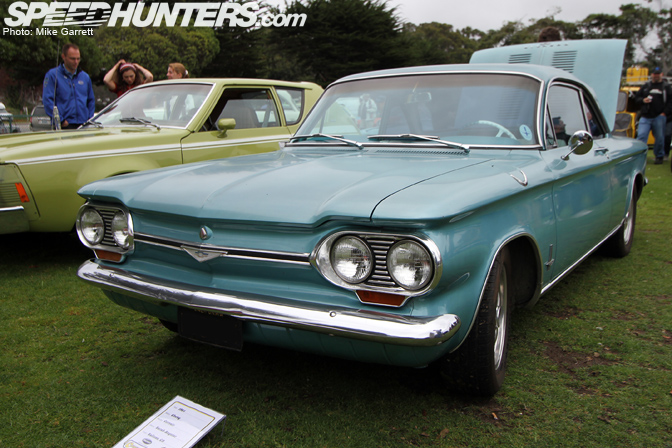 Ralph Nader's all time favorite car, the Chevy Corvair.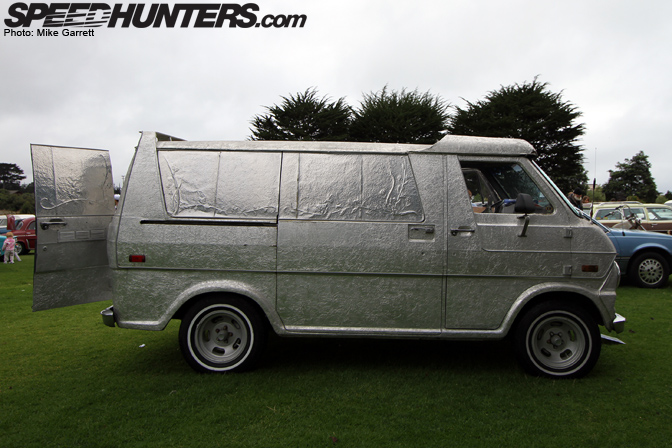 This Ford van is either pure class, or some sort of old NASA space vehicle. Gonna need a few minutes to figure this out.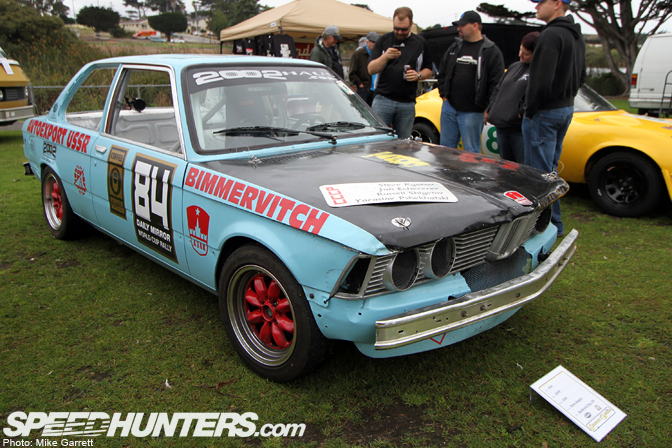 The Rolex Historics had race cars, and so did the Councours d'LeMons…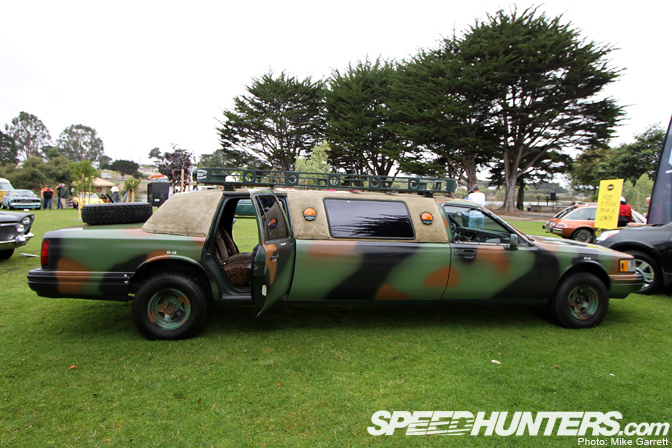 Looking for a nice practical daily driver? How about a lifted and camo'd limousine?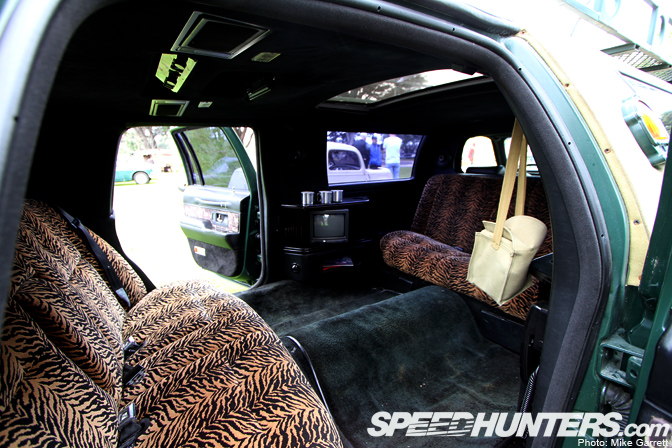 I could see this thing being a great support vehicle for Matt Powers' drift team.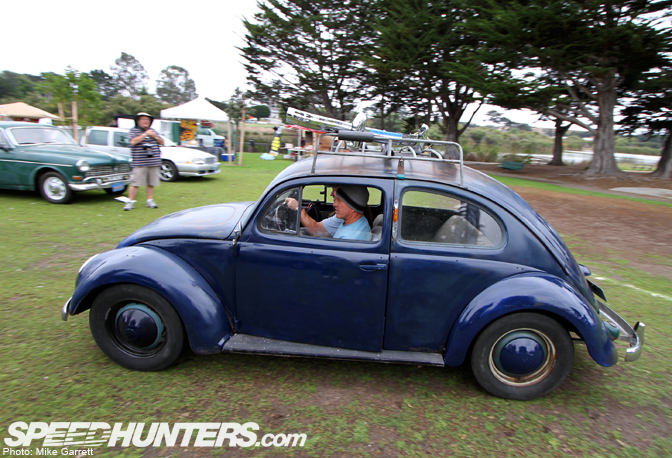 This Beetle was surely the most mainstream car in the whole event.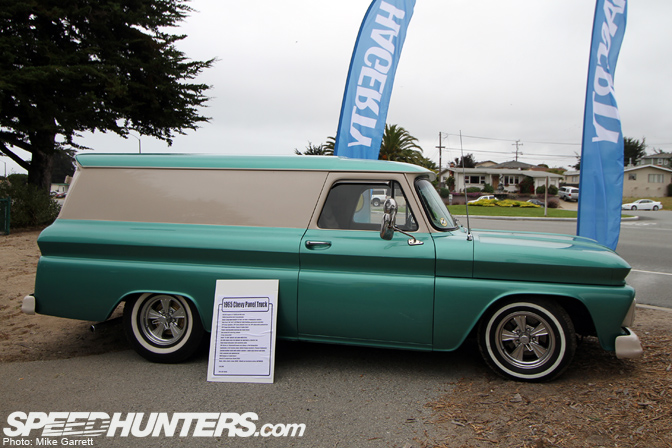 Some of the cars were borderline on being too "cool" for the group, like this '65 Chevy Panel Truck.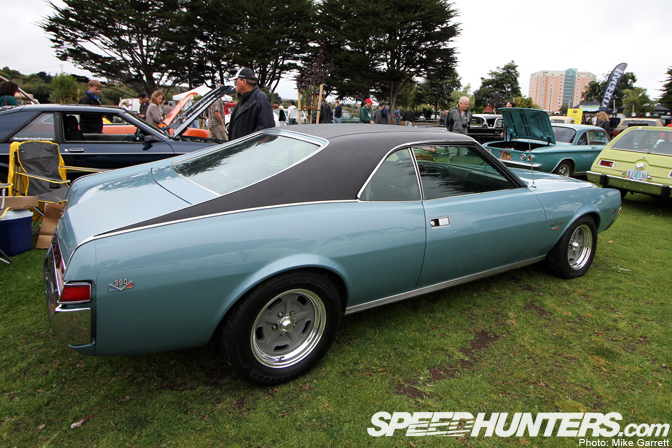 Or this AMC Javelin.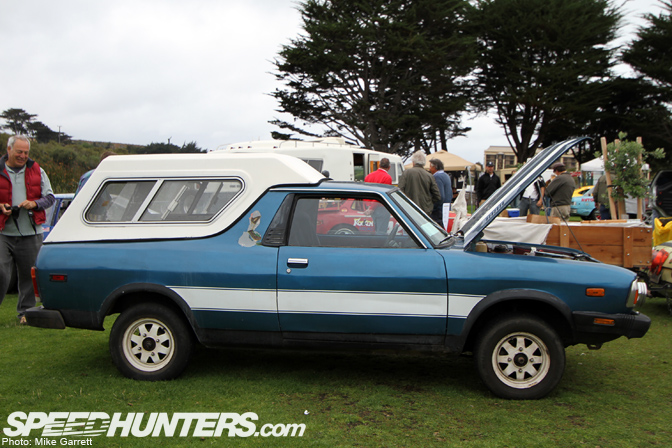 Hey Subaru, how about bringing back the Brat? How cool would a modern one of these be with an STI drivetrain?
No way there it could be a show like this without a Pinto. This one was looking pretty choice with woodgrain and wire hubcaps.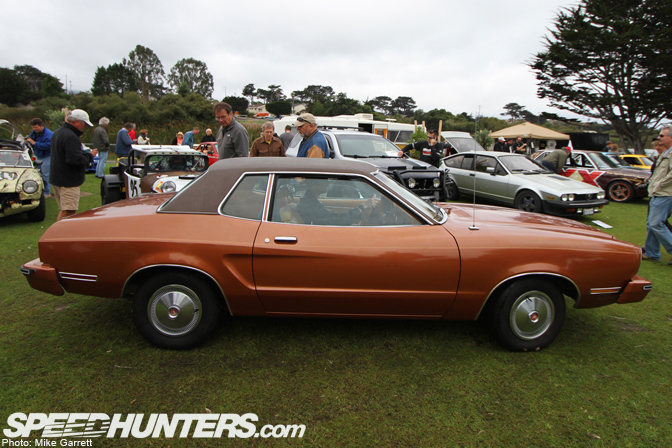 And of then you have the Pinto's cousin, the almost universally hated Mustang II.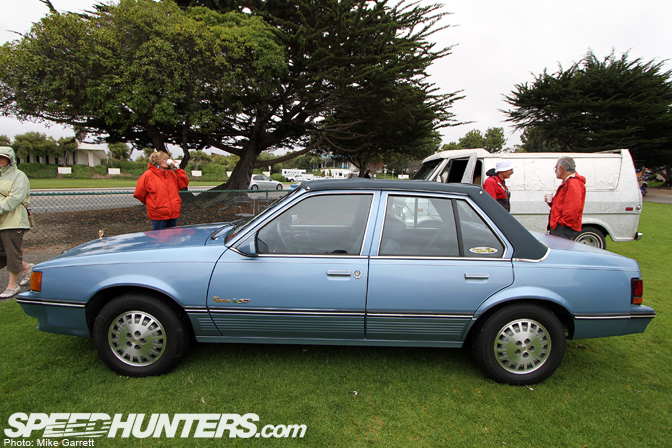 And now presenting the prestigious "Worst of Show" winner at the 2011 Concours d'LeMons – a 1988 Cadillac Cimarron. This what we got when GM took the already bad Cavalier and added a few "luxury" items to make new type of Caddy. It's so bad that it's good.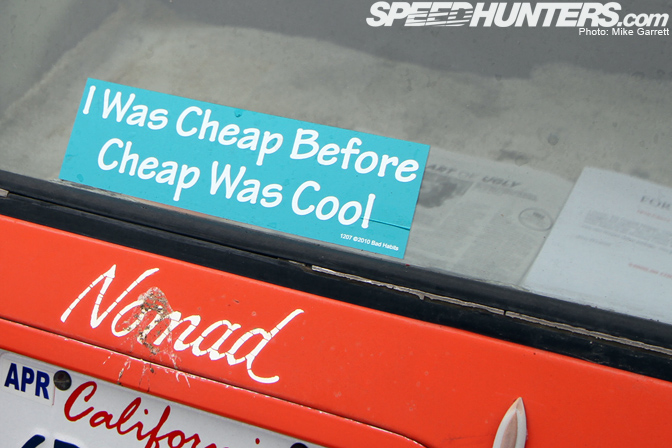 Hope you enjoyed this look at one of the most unique and lighthearted car shows in the world.
Now back to your regular scheduled Speedhunters programming.
-Mike Garrett