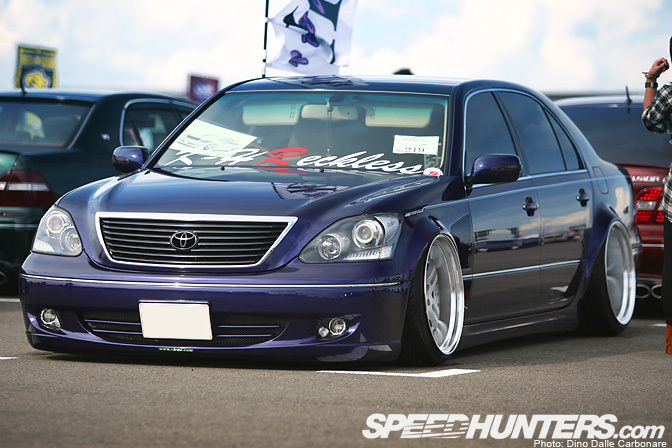 Well the time has come to wrap up the coverage to this past Sunday's VIP event in Osaka, one that has seemed to generate an equal amount of good and bad feedback. I've put together this last selection of pictures starting off with the best executed F30 Celsior I saw on the day. Not much negative camber here, just flowing widened fenders and slammed air suspension.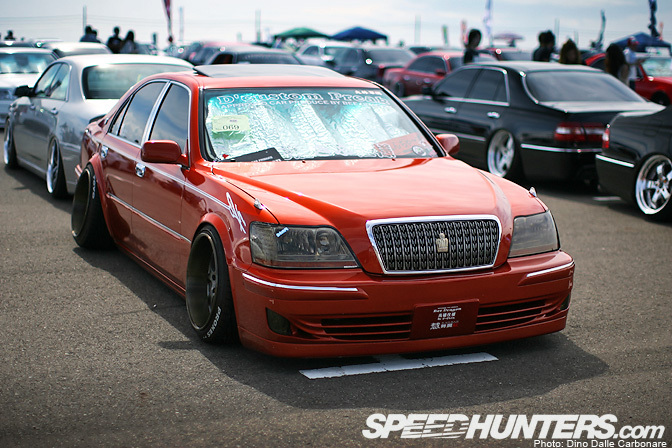 The Bee Dragon Crown Majesta continues to be one of the defining cars of the scene, sporting a look that manages to fuse a variety of styles.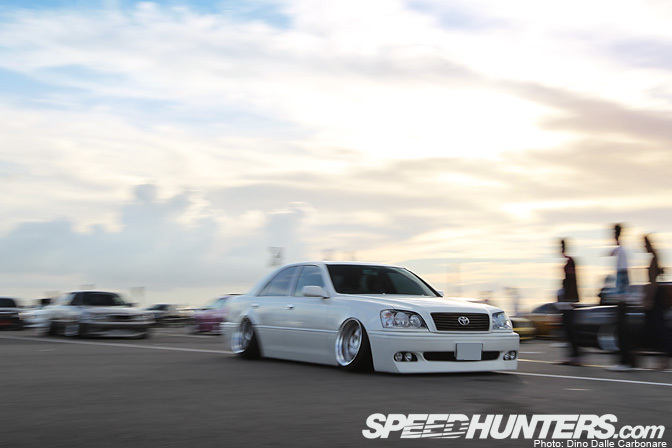 My seven-hour procession back to Tokyo probably seemed like a walk on the park compared to what some of the participants had look forward to. I spotted number plates from as far as Aomori and Hokkaido to the north and Okinawa to the south, so it's not surprising some took off a little early.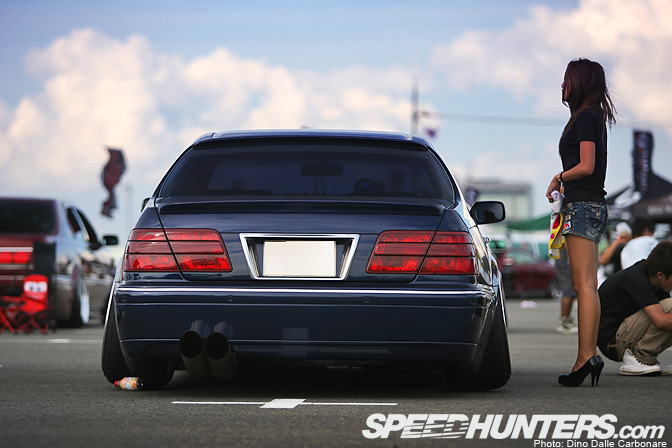 Onikyan Cima in all its in your face glory.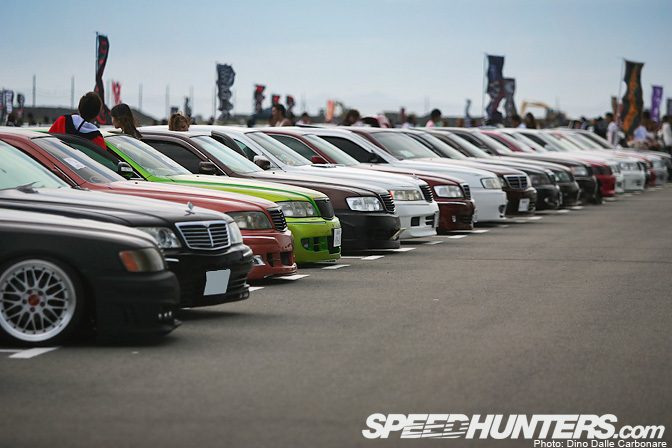 An image that gives a little idea to the amount of cars that were present at the King of Sedan Festival.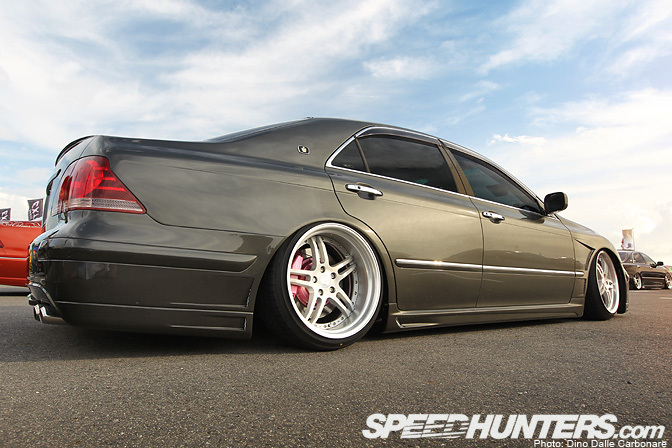 Crown Athlete sitting on the ground.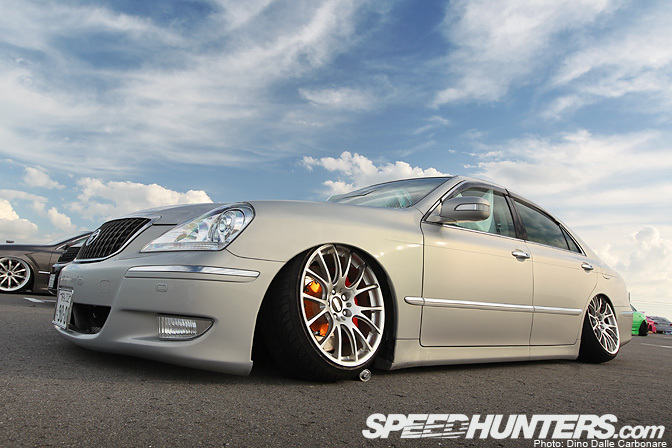 Crown Majesta on BBS RE-Vs.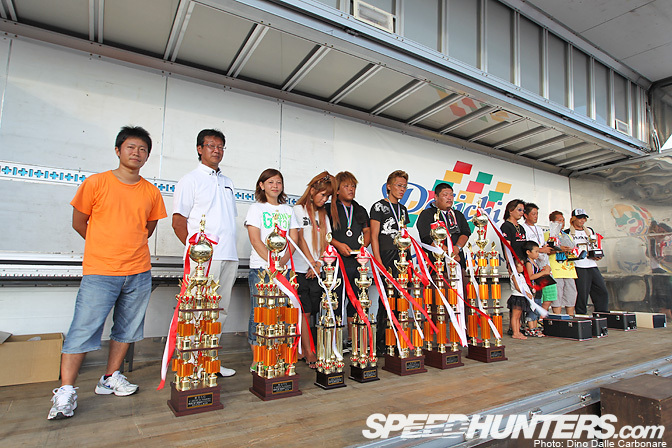 Most of the afternoon was spent announcing the countless awards that were given out. These were the top prize winners.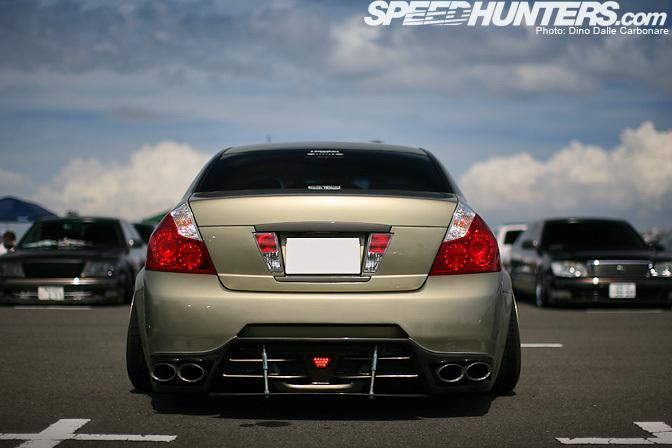 Looks like a lot of time was put in creating the lower section to this Fuga's rear bumper!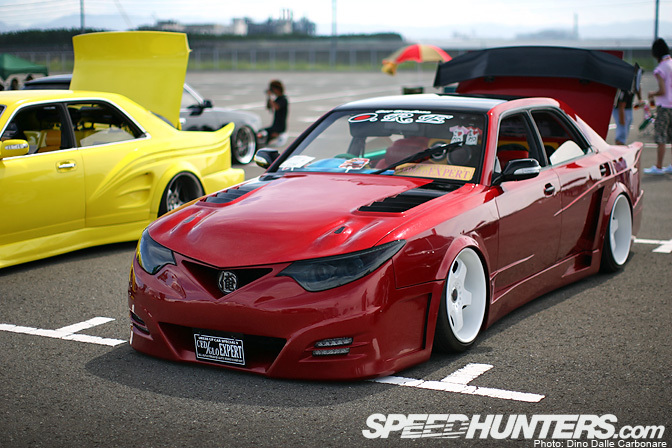 The owner of this Gloria took custom work to a whole new level creating a completely custom front end for the car!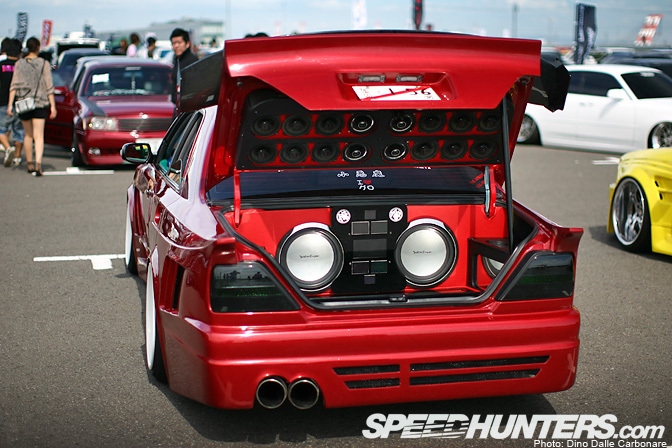 A trunk-full of speakers provides the entertainment.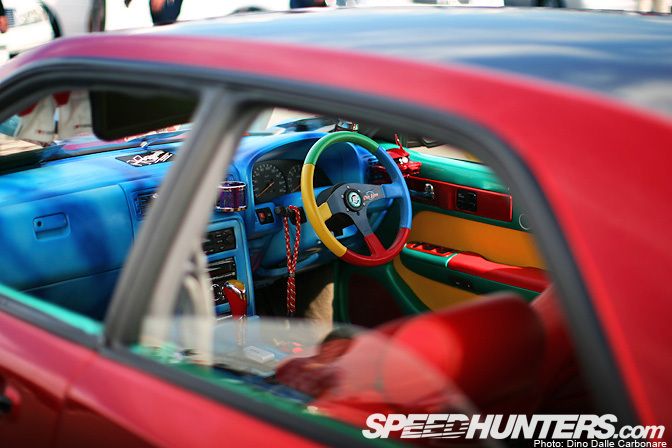 To top it off one of the most colorful interiors I saw on the day. That's about all I can say really.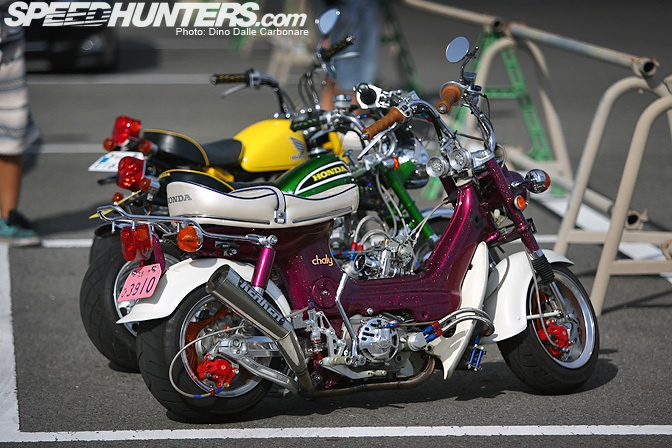 I spotted this triplet of slammed Honda Chaly's in the car park. Wonder if you could consider these little scooters VIPd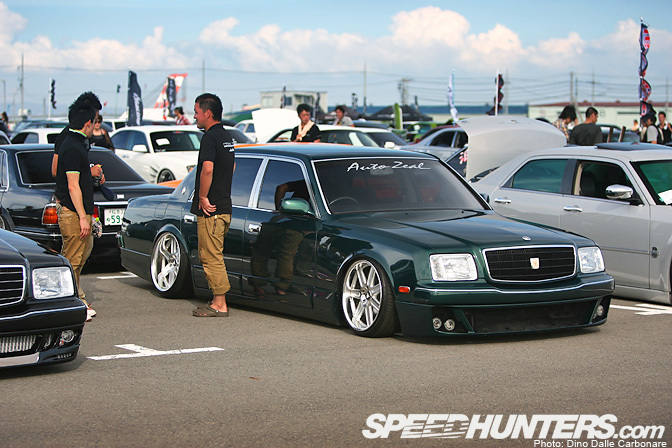 The daddy of VIP sedans, the Century.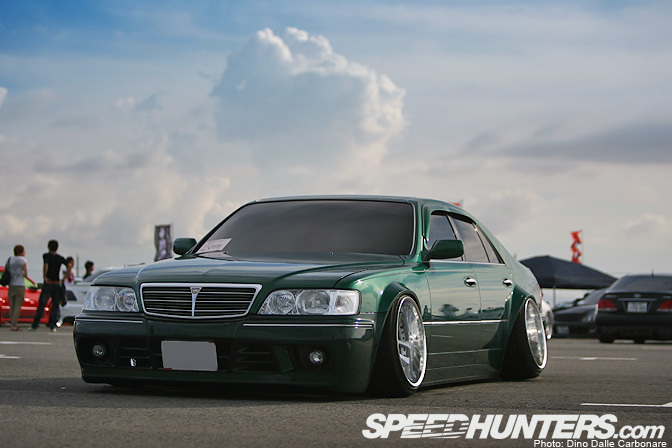 Simple and to the point this was one Y33 Cima that really stood out.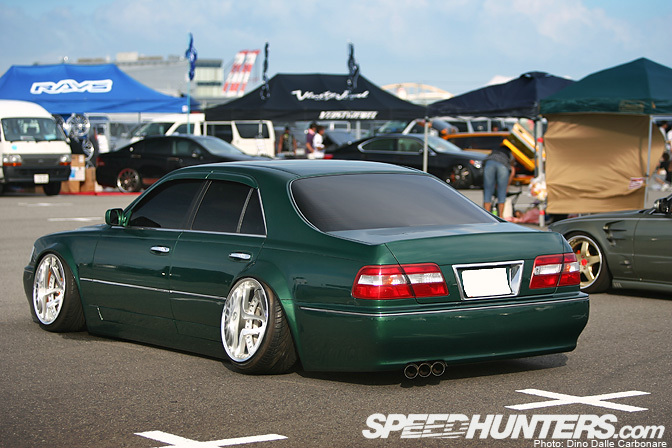 I loved the stock look about it, finished off by a triple exhaust.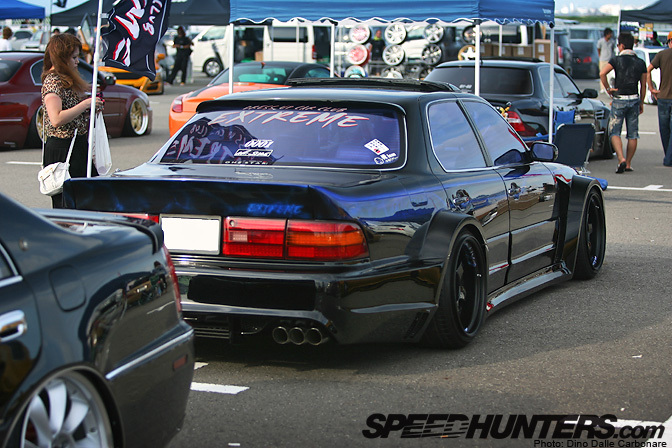 Looks like someone has been watching too much DTM on TV! This was the only car at the show that sported straight out angular fenders like this. Kind of reminded me of a spoilerless Mercedes Benz 190E 2.5-16 Evolution 2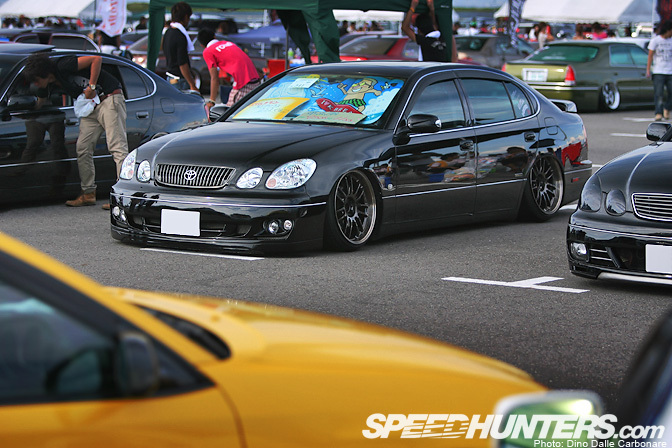 Aristo on RE30s. Hot!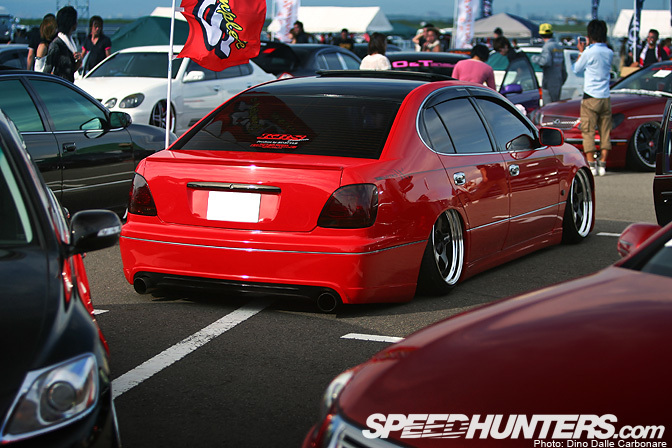 This JZS161 went for a more show car look.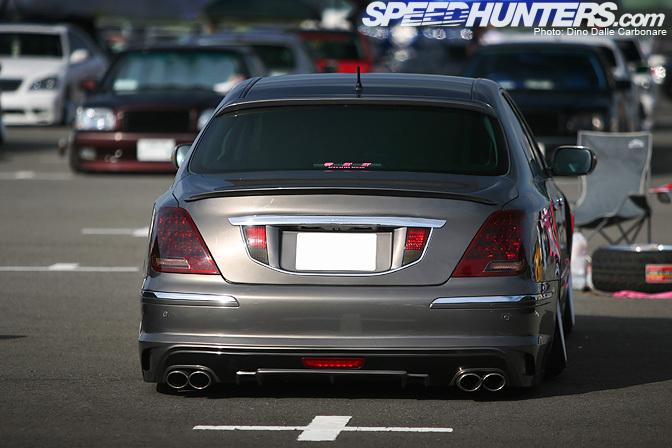 Slammed Crown Majesta.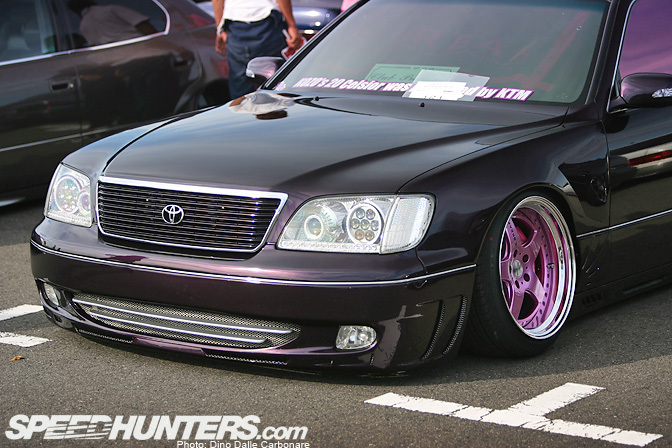 As this Celsior shows color coordination is very important, matching the pink wheels to the pink window tints. F50 Cima projectors inside the headlight enclosure show just how much time and effort people put into the cars. It's all in the details.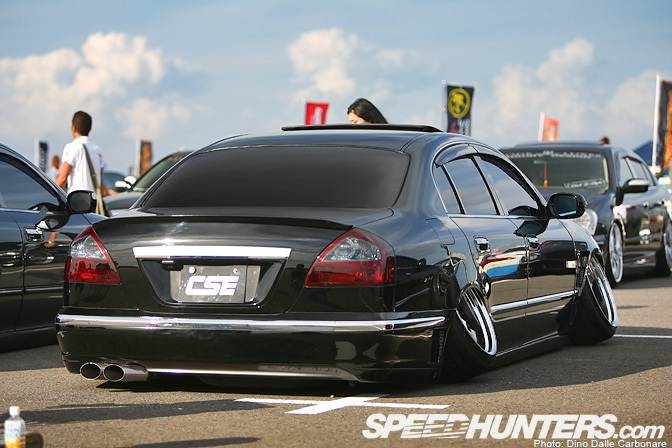 And on to some more cambered goodness! I'd love to take a look at the inside of the wheel arches of this Cima. I think you really have to go pretty wild with the hammer to make space for this kind of tilt.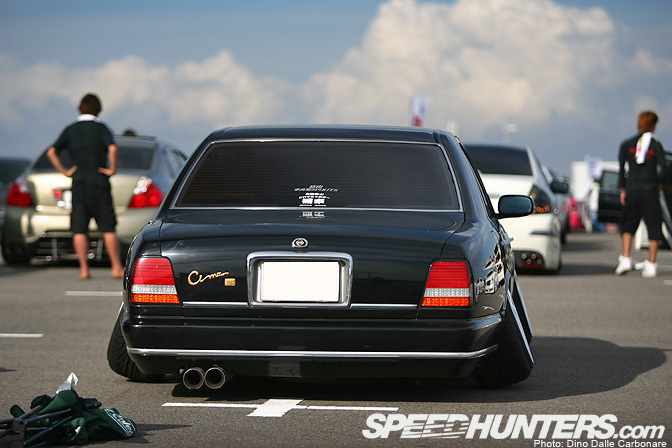 No comment necessary.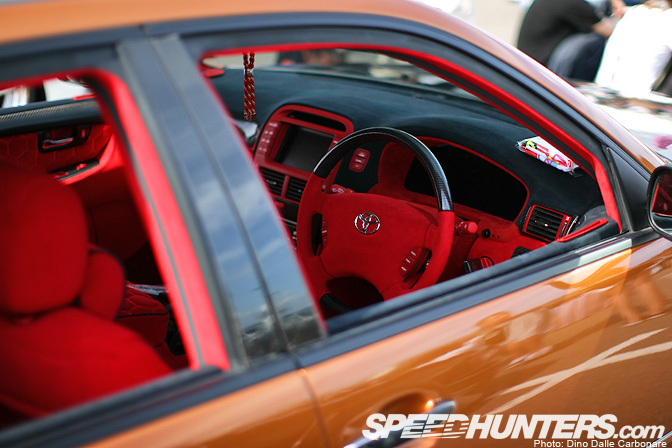 Some of these guys put a great deal of investment into their cars. A full suede custom upholstery is not going to be cheap in Japan!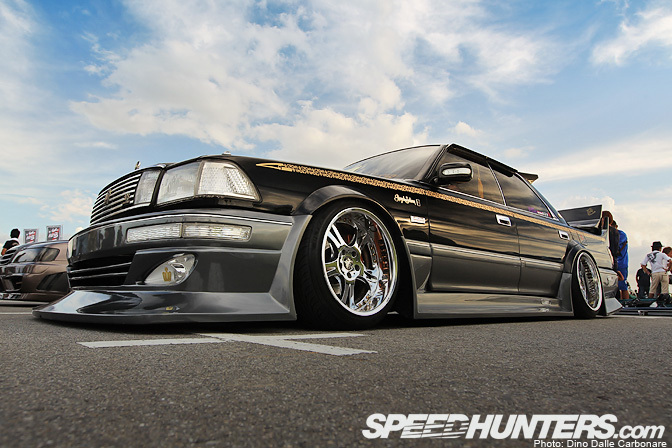 We've already seen this Crown Royal Saloon, boasting some bosozoku visual cues.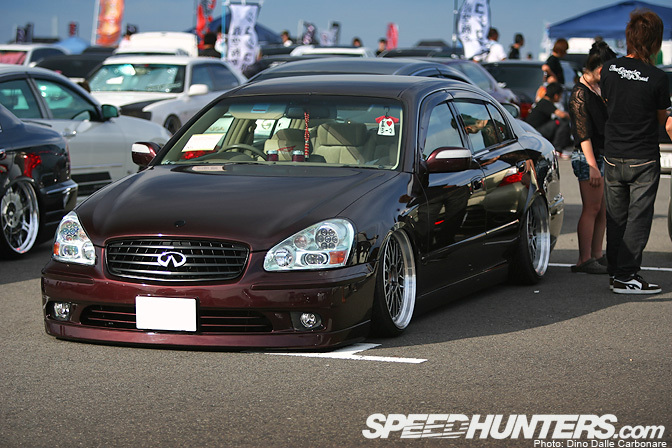 There you go, right on the ground and not a degree of negative camber to be seen.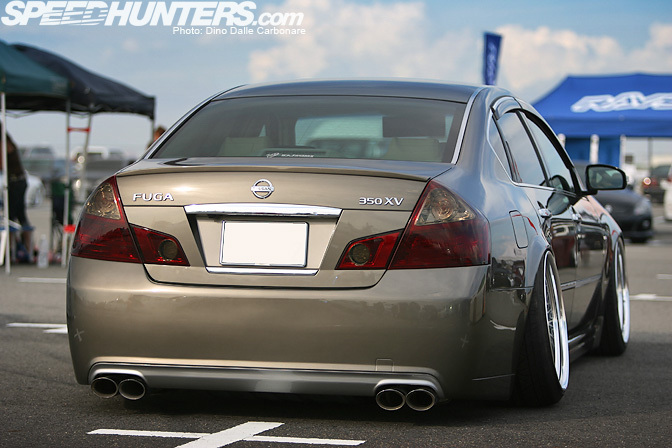 Very smooth Fuga.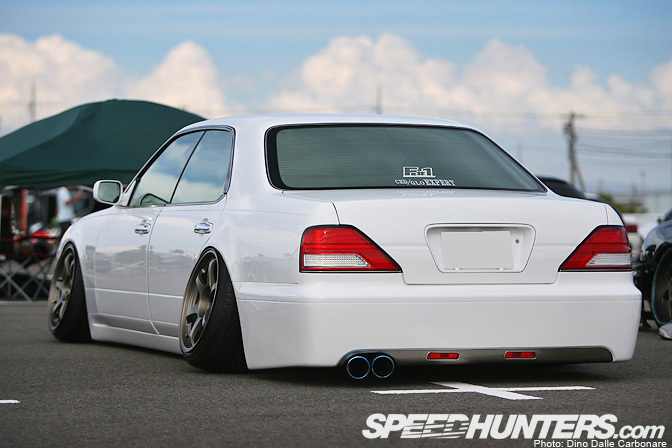 Well that's about it folks. Hope you have enjoyed taking a look at this unique side of JDM car culture as much as I did. Next up I'll be putting together a few desktops. What would you like to see available in hi-res?
King Of Sedan Festival coverage on Speedhunters
-Dino Dalle Carbonare