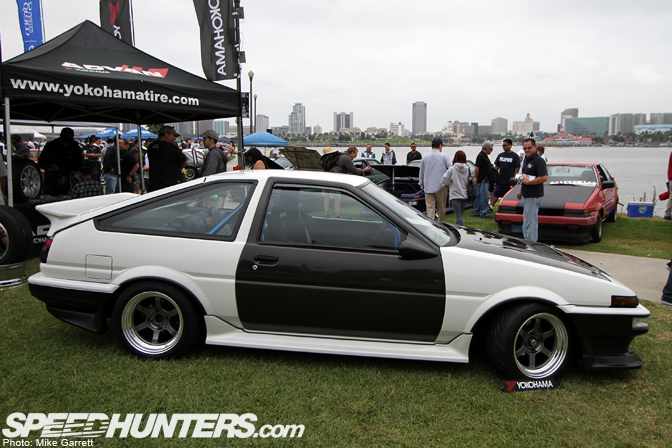 Now onto the fourth and final part of my look at the 7th Annual Japanese Classic Car Show. Up above we have the fresh looking carbon on white AE86 hatchback of the Bowls LA Crew, which was sitting near the Mackin Industries/Rays booth.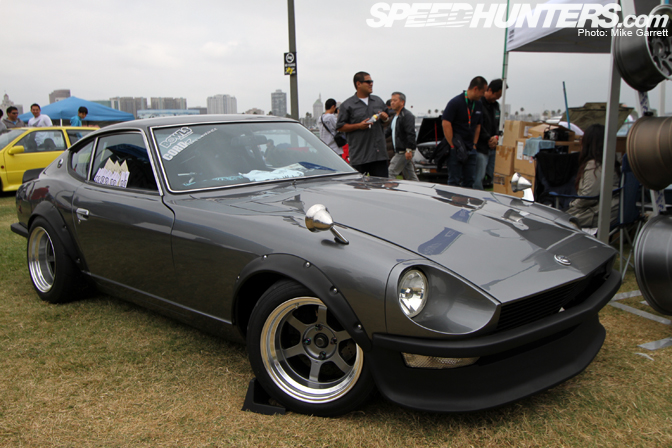 Like the 86, this S30 was also looking proper on a set of TE37Vs. All through my time at JCCS, ideas were shooting through my head for my own Z…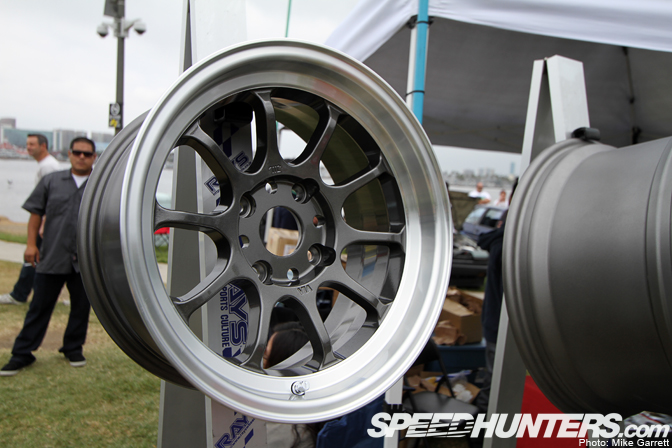 Fittingly, the new Gram Lights 57 Vintage wheel was on display at JCCS. Seems like a quality wheel for a decent price.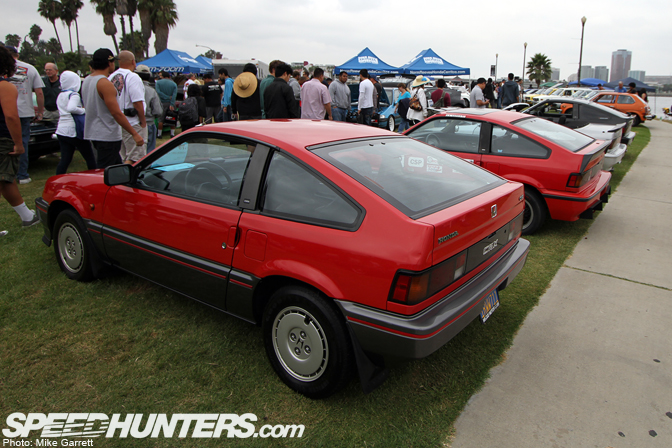 Cool line-up of first generation CRXs in the Honda area.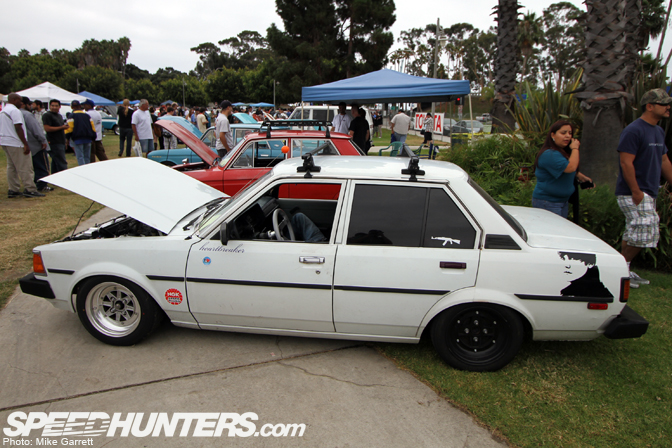 Our buddy Justin became internet famous for his Datsun 610 Wagon , but for this year's JCCS he made the trek down from the Bay Area in his Corolla sedan.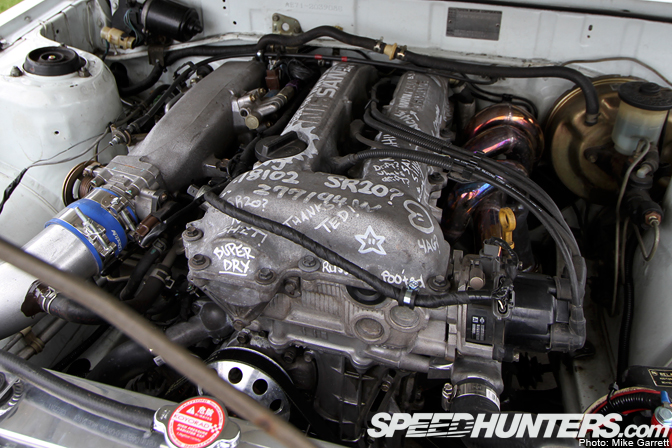 Which happens to be powered by a built SR20DE making somewhere in the range of 200hp.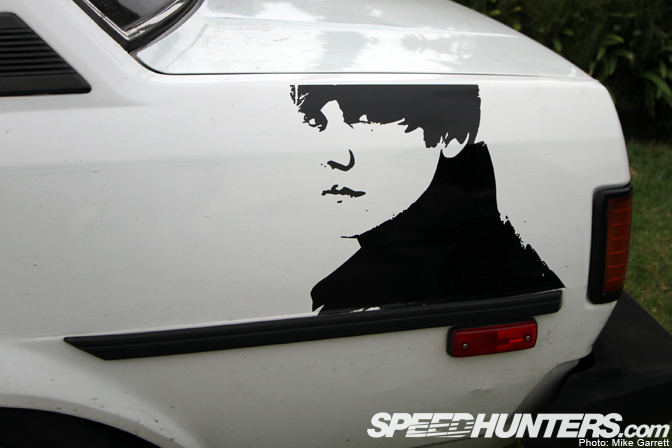 He stares right into my soul…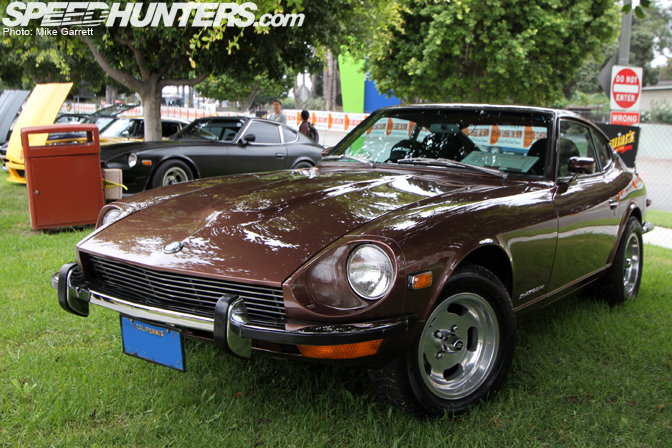 240Z looking period correct with slottled mags and original blue California plates.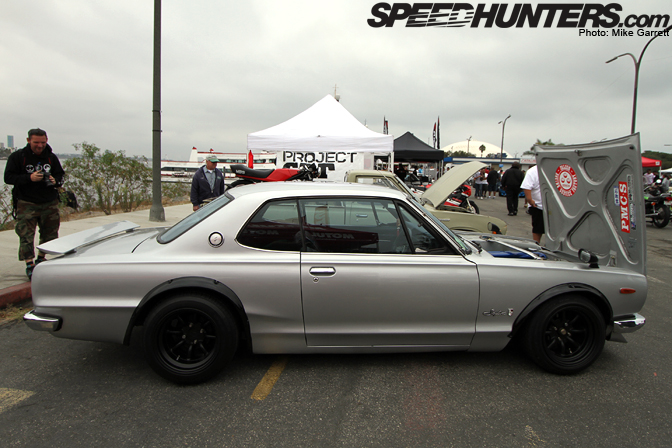 Another slice of Hakosuka beauty to salivate over.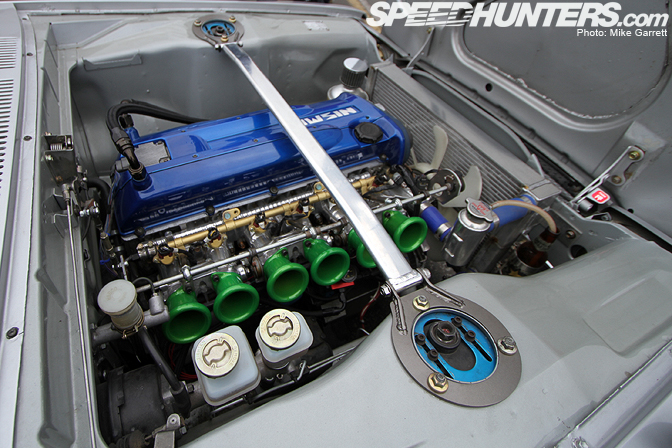 In the vein of Rocky Auto's cars in Japan, this one was packing a naturally aspirated RB swap.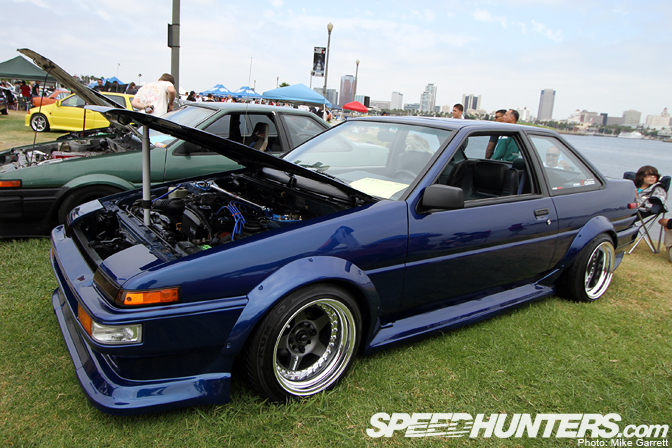 Work CR 01s look just about perfect on this flared 86 coupe.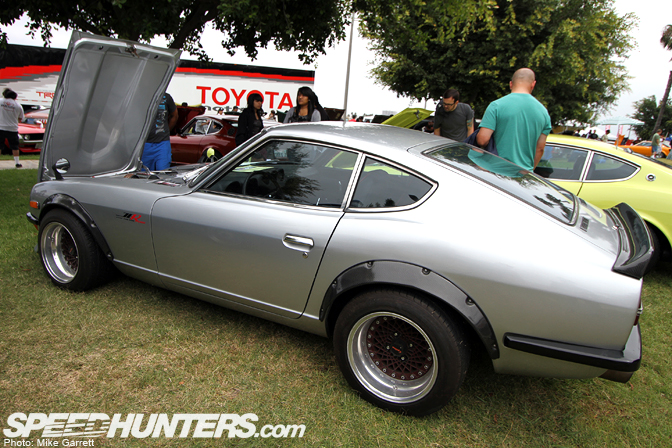 Yet another inspiring 240Z.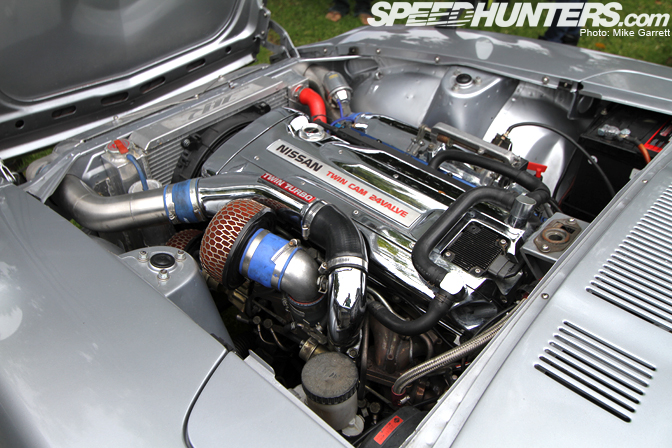 This one also happened to be a member of the RB club.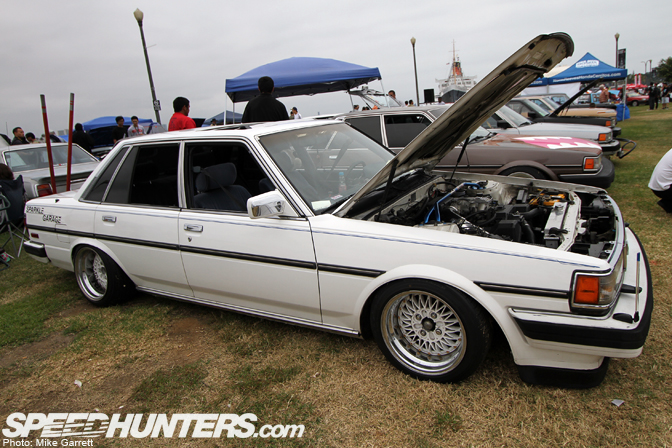 This MX73 Cressida from the Sparkle Garage crew had a nice street car look to it…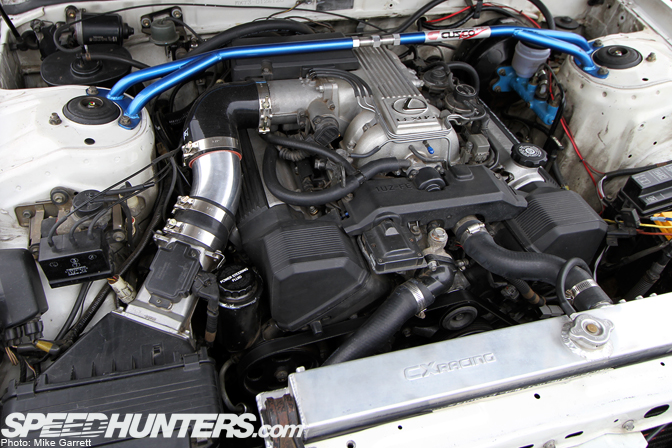 …with power provided by this Lexus 1UZ V8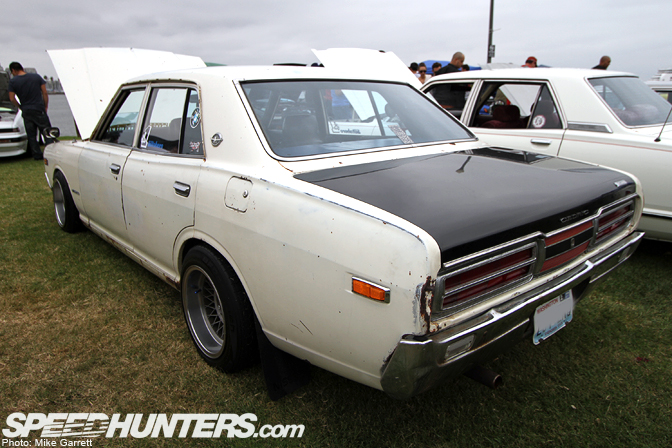 Now this is a cool, a Nissan Gloria from the Garage Autohero boys in the Pacific Northwest.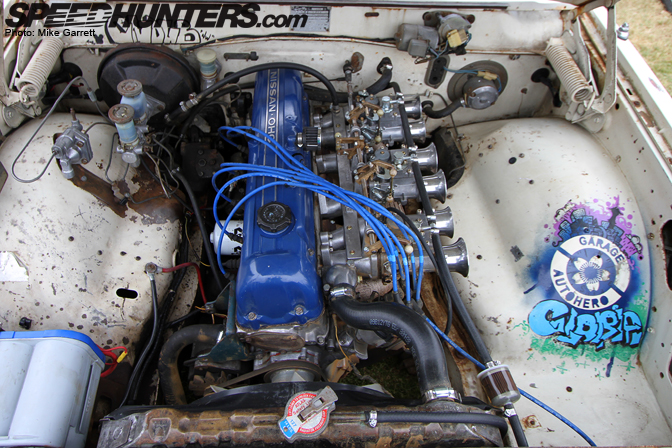 No high tech swaps here, just a tried and true L-series with sidedrafts.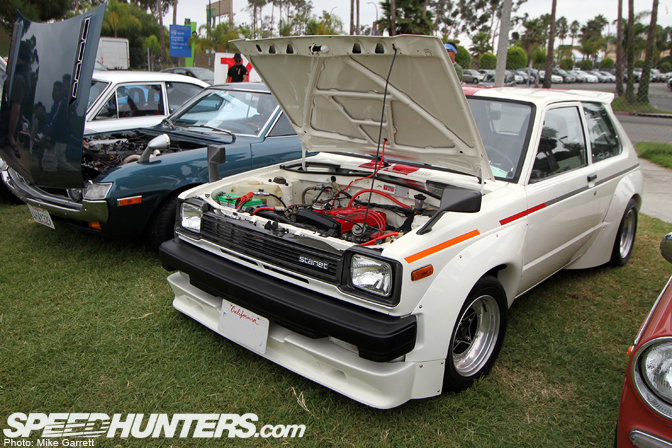 Whenever I try to describe a KP61 Starlet to someone, I always end up calling it a "rear wheel drive Mk1 Golf". Here's another one wearing TRD flares.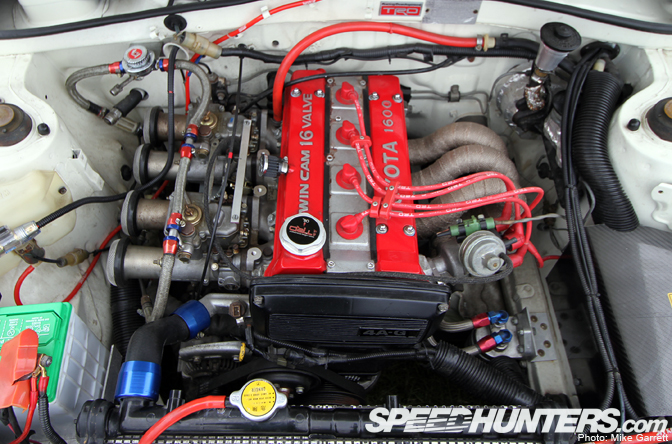 The 16-valve 4AGE swap looks so natural under the hood of the little Starlet.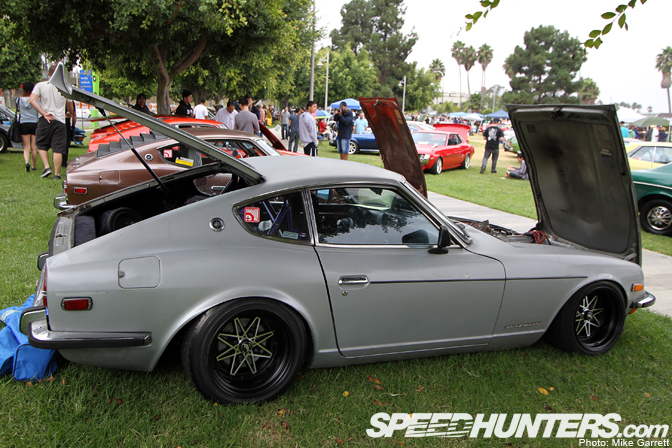 Well, that will do it for my contributions to our JCCS coverage.
Linhbergh should be along soon with Car Spotlights on a couple of his favorites for the show.
-Mike Garrett