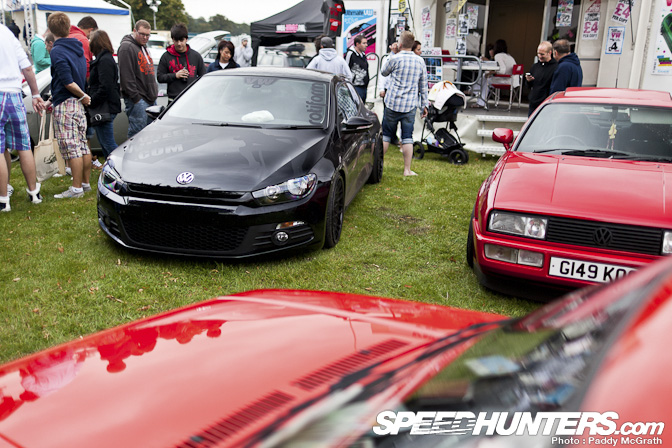 Picking up where we left off in part one, the crowds were really starting to arrive at Overstone Park which was host to the eleventh annual Edition38 show.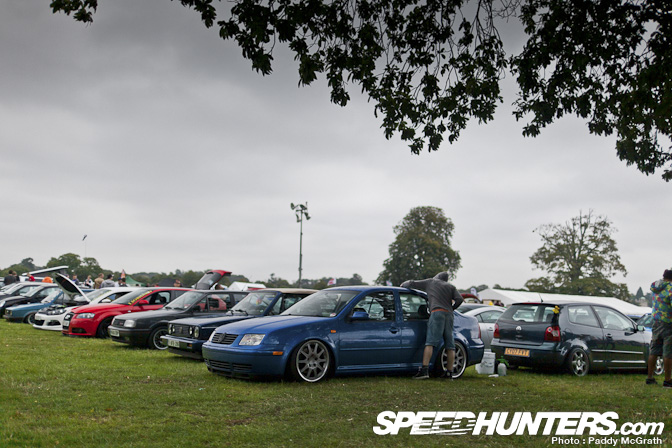 The Edition38 shows always seem to attract a huge following and the overall standard of cars on display is pretty impressive.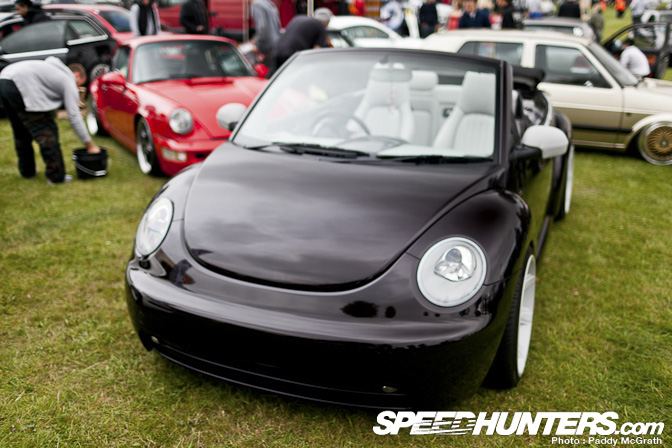 I'm usually not a fan at all of the new Beetle but when one is respectfully modified they can at least challenge your ideas about them.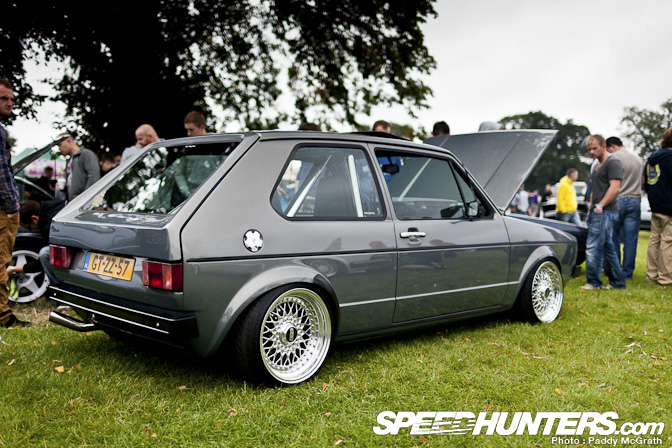 Big Ron's MKI Golf is still top of the world. For those of you who complain about 'trailer queens' and the like, Ron drove this car to Northampton from his home in Holland.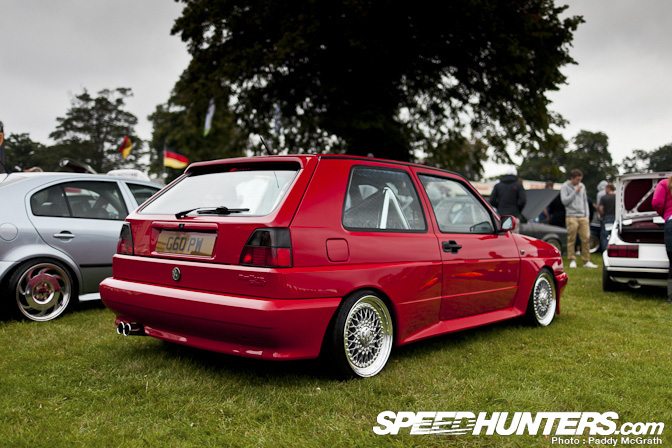 MKII Golf Rallye was nicely detailed.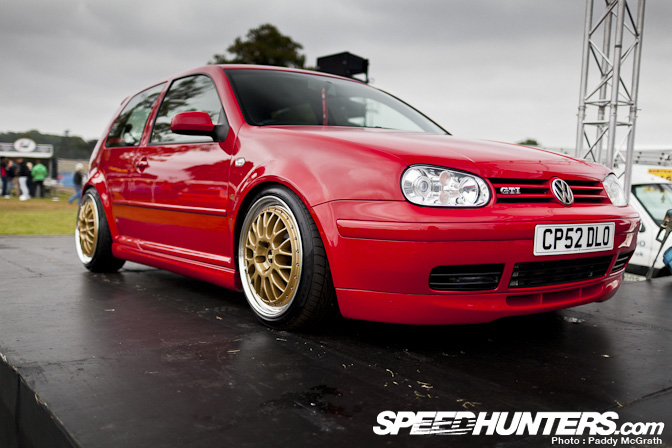 MKIV Golf GTI was running Ferrari F360 Modena front brakes behind the BBS wheels.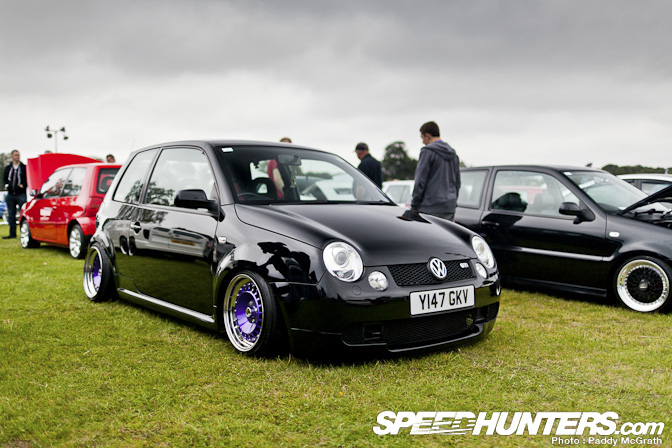 Another cool Lupo and in GTI specification as well.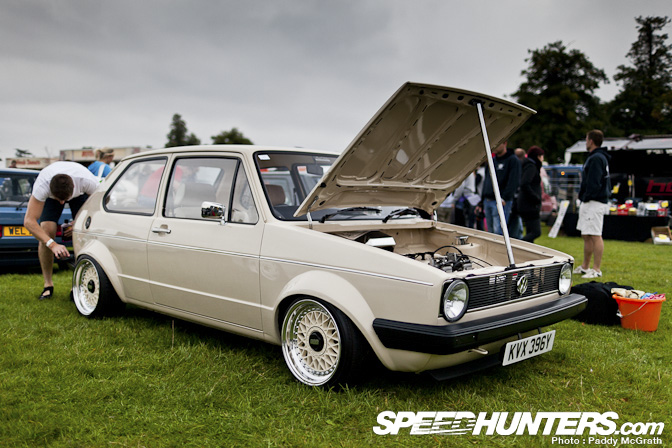 Another immaculate MKI Golf. I know Jord on Stanceworks said this as well but even if you don't like cars that are kept as pristine as this rather than being driven, you have to at least admire the dedication to keep a car looking this clean.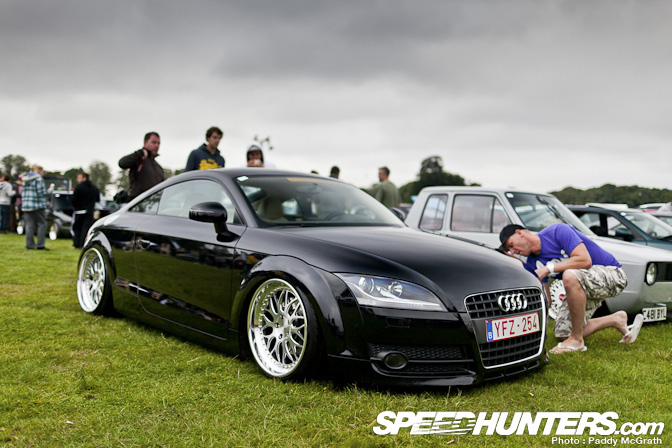 Possibly my favourite modern car of the show.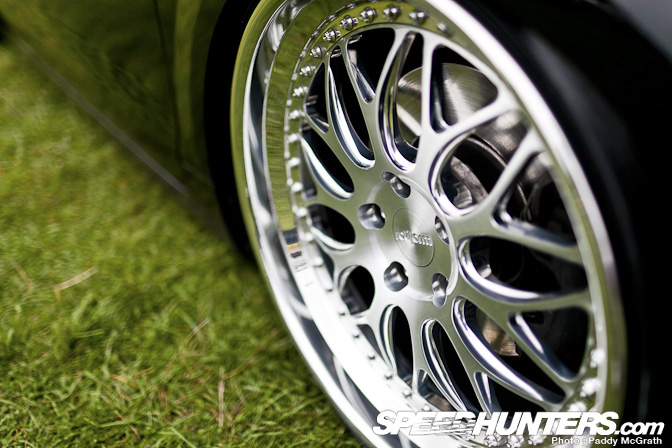 It's amazing how far Rotiform have come in recent times – from relative obscurity to a scene favourite. Kudos to them !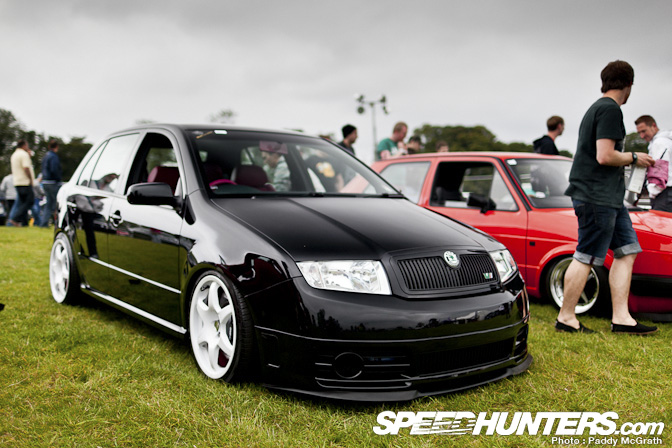 This Skoda Fabia vRS was almost too clean.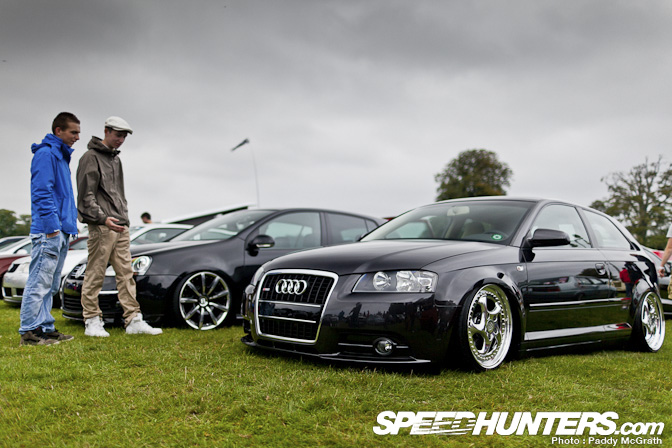 Audi A3 on airbags attracted attention.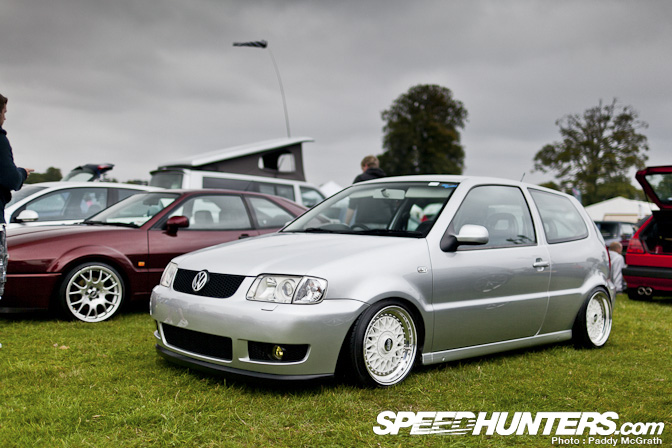 Polo 6N on BBS split wheels.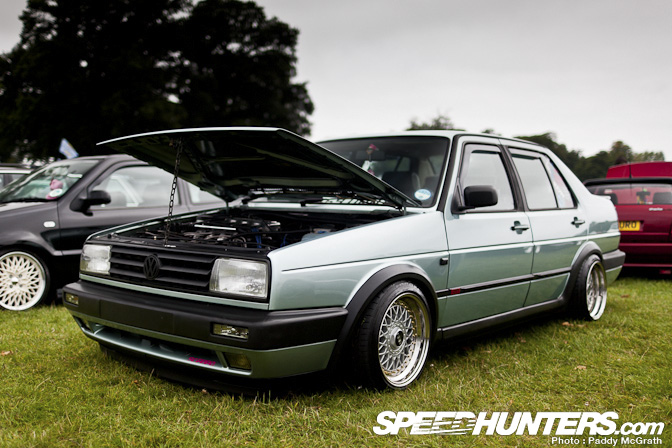 Jetta with dished BBS RSs displayed how effective a drop, poke and rim combination can be.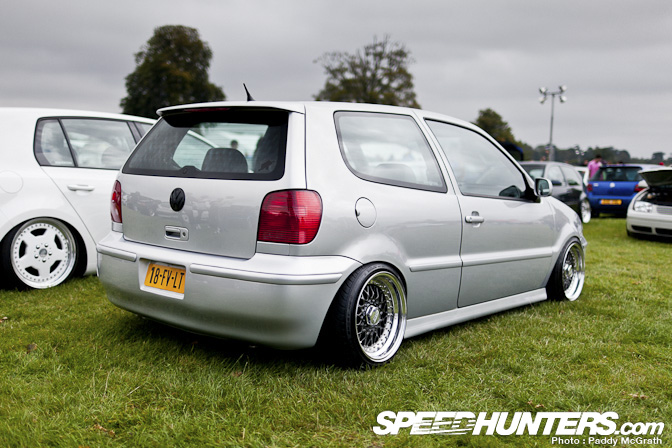 Another 6N Polo on Splits – I think the 6N is probably closer to the MKI Golf in terms of size and direction than anything else in the current Volkswagen stable.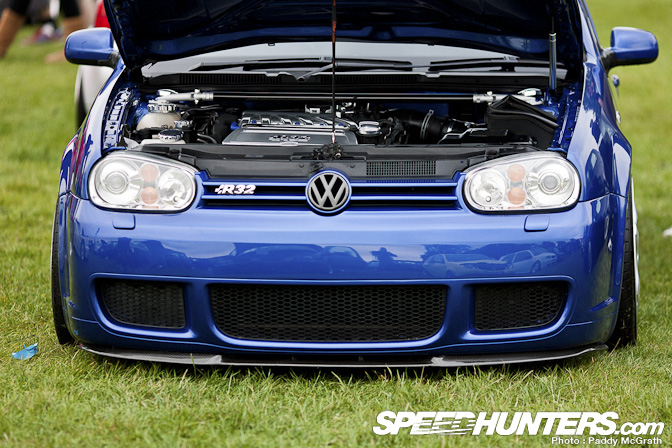 It wasn't just all about the show however …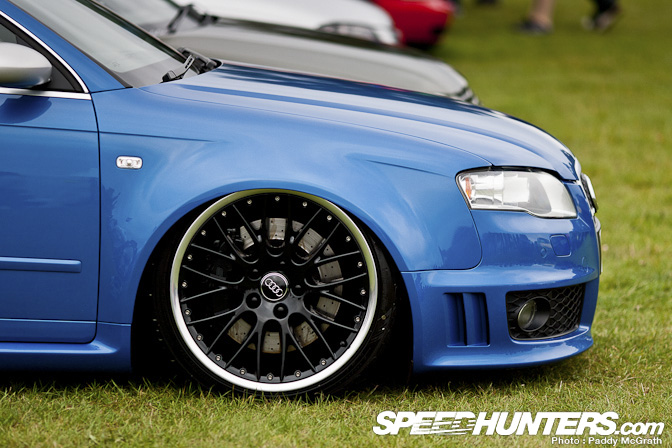 … haters will hate on this 'bagged RS4. My thoughts on this? There are more than enough RS4s on the roads today that can all do the same thing. To take one and drop it like this takes cahones!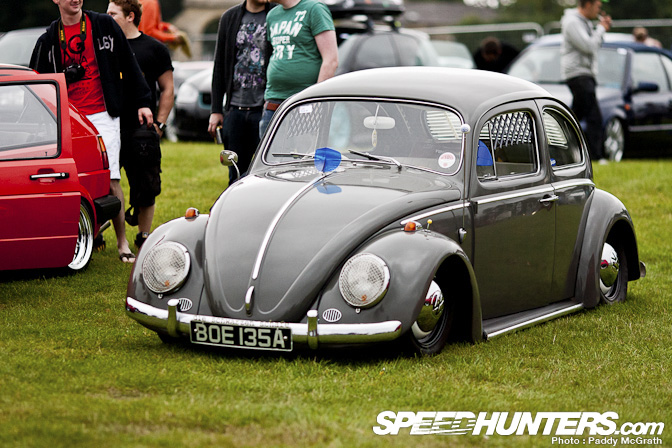 The proper Beetle was represented by only a handful of examples.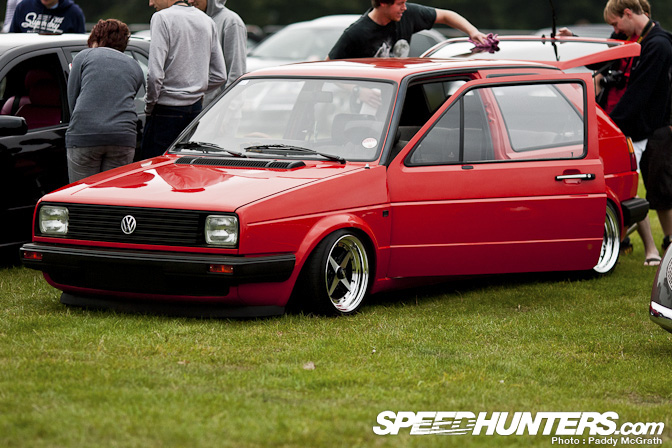 I'll wrap this one up with a Golf on some Work Equips ! 
-
Paddy McGrath