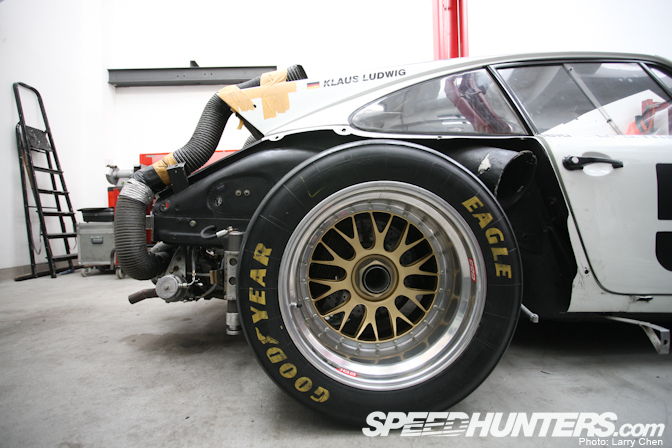 Every so often we receive emails from young people asking for advice in their careers. How does one become a professional automotive photographer? Or a professional automotive video game designer?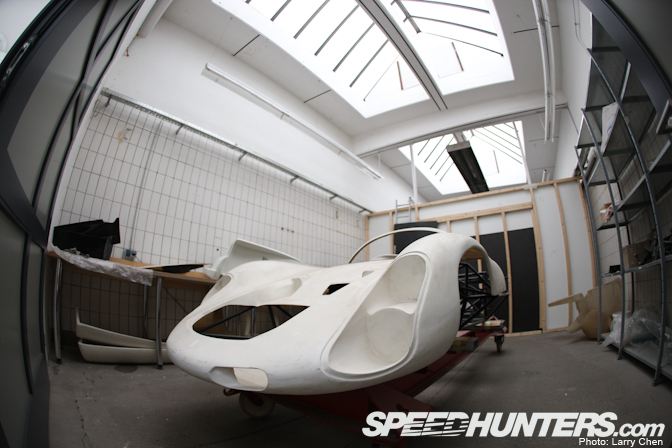 How does one take an interest in cars, talent behind the wheel and turn this into a full time career as a professional race car driver?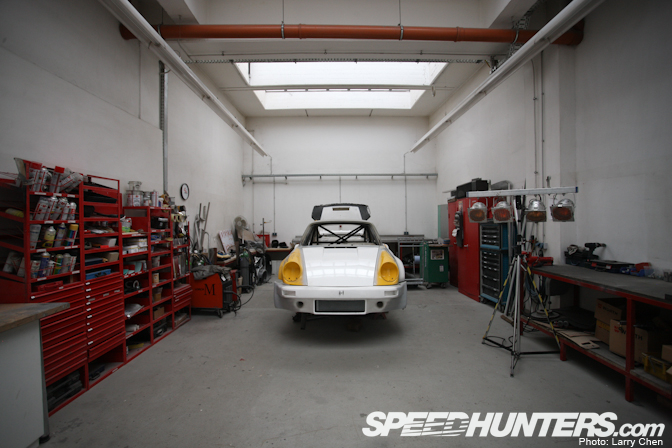 Unfortunately we don't have time to answer each and every email we receive along these lines. The subject of making your dreams real is a long and complex one.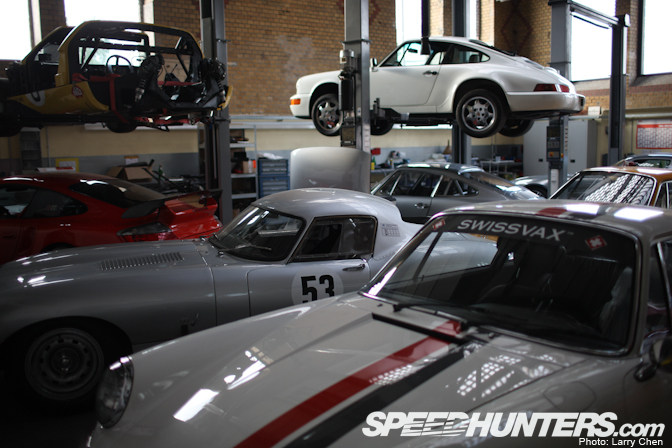 But what I can say, is that you need to be 100% dedicated to your chosen vocation.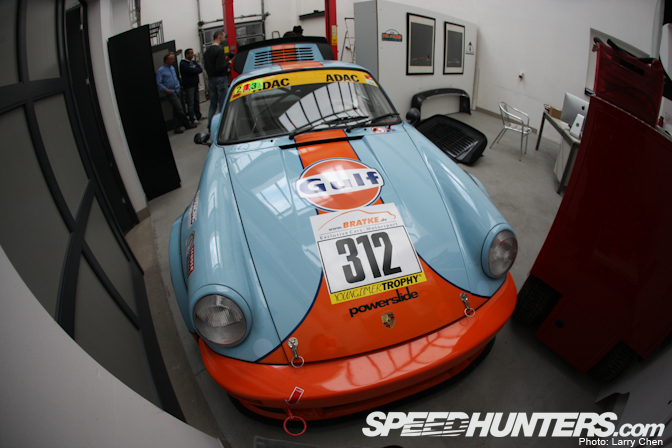 You must completely submerge yourself into your discipline and never stop pushing to reach an expert level. Get rid of time-wasting, pleasure seeking activities and instead replace with productivity, focus and dedication.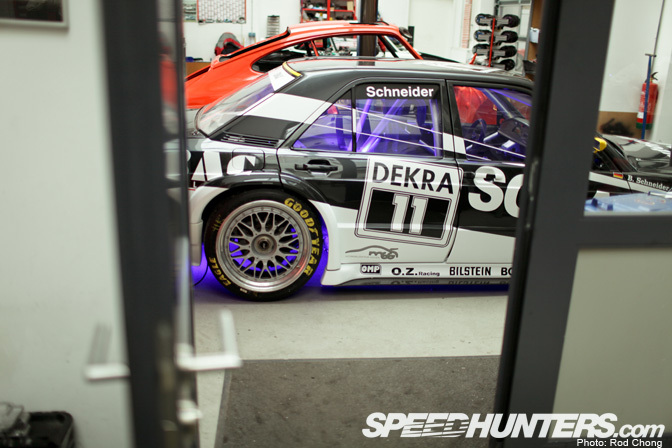 Every cell of your body and and every ounce of energy in your being must be directed towards your goal. And should you be able enough to realize your dreams, be prepared to work twice as hard to keep them alive.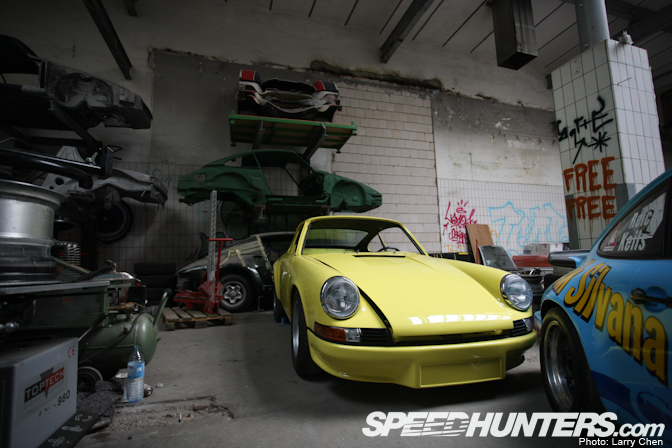 Perhaps this is not the most balanced way to live, but I truly believe that if you expect to achieve anything in life, you have to have this type of commitment and focus. If you can live like this and you are truly working in tune with your inherit talents, then it's only a matter of time before you'll start making a living out of your passions.
I know I'm generalizing here, but there is truth in my words.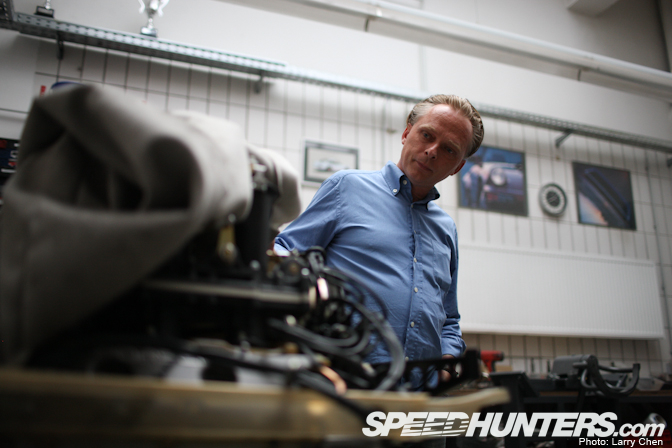 Which brings me to this man: Uwe Niermann, the boss of S&N Automobilzentrum in Aachen, Germany. Here is someone who personifies the qualities of dedication and focus and has chosen to 100% submerge himself in the art of the automobile.
But I'm getting ahead of myself here: let me back up a bit to explain.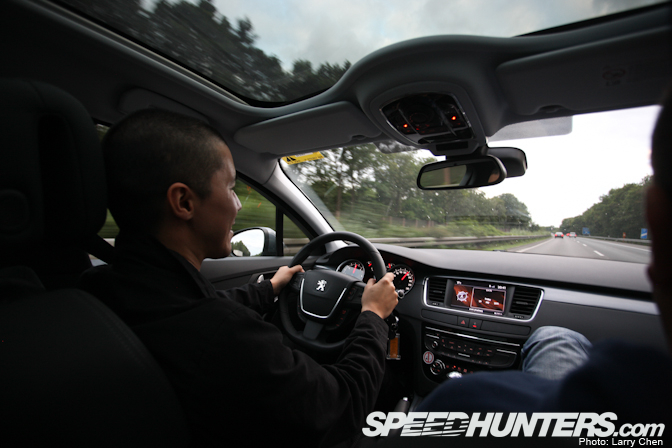 The day before the start of the Spa 24Hs, a group of us Speedhunters blasted down the Autobahn to Aachen, just over the German border from Belgium. We had heard this shop, S&N Automobilzentrum was housing a Group 5 Kremer K3, and were eager to see one of these legendary race cars in the flesh.
Aside from that, we didn't have much expectation from the visit.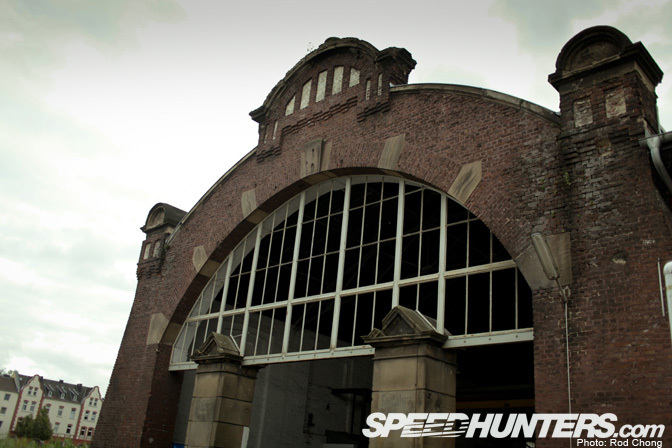 So imagine our surprise when we arrived at S&N Automobilzentrum HQ to behold by this extraordinary building. A race car restoration shop was here?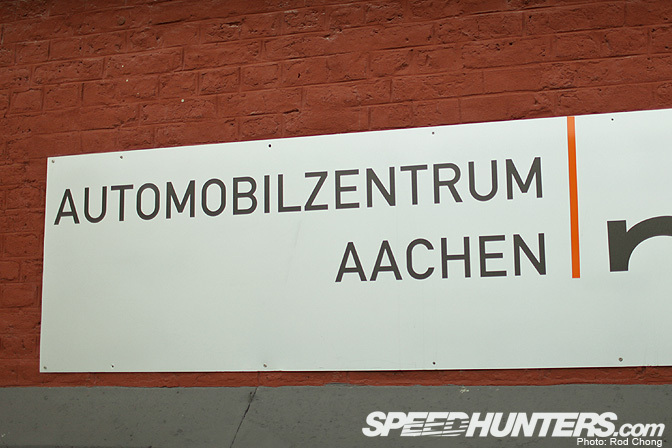 Yep the address was correct!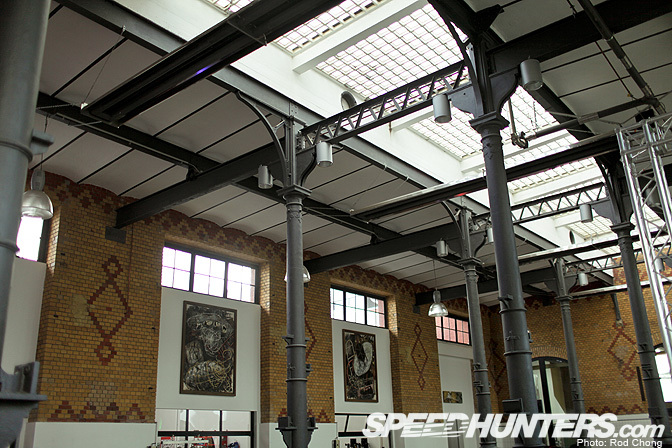 It turns out that S&N is housed in a converted slaughter house. Judging by its ironwork frame, this appears to be an industrial era building, redone and repurposed for the art of the automobile.
This is the main atrium area, which normally displays a mouth-watering fleet of customer classic and race cars. The cars had been cleared out of the room though, as the company was preparing to host a big social gathering that night.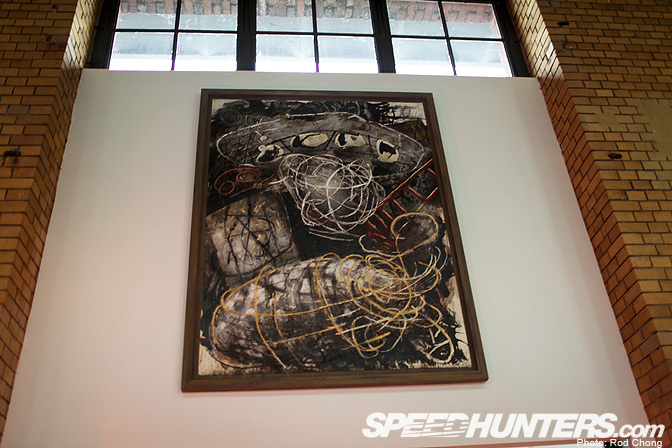 Looking around the room, you can see Uwe has penchant for art, with several large scale paintings covering the walls… In viewing at these pieces and the building itself, I was starting to get the feeling this company was not run by your average joe.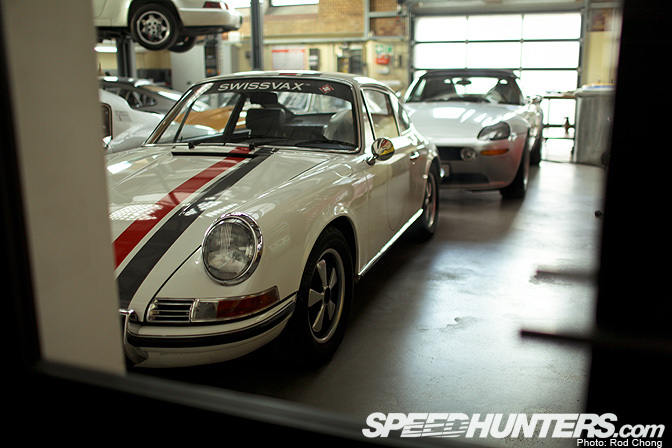 Looking around the facility, you could see all sorts of classic machinery.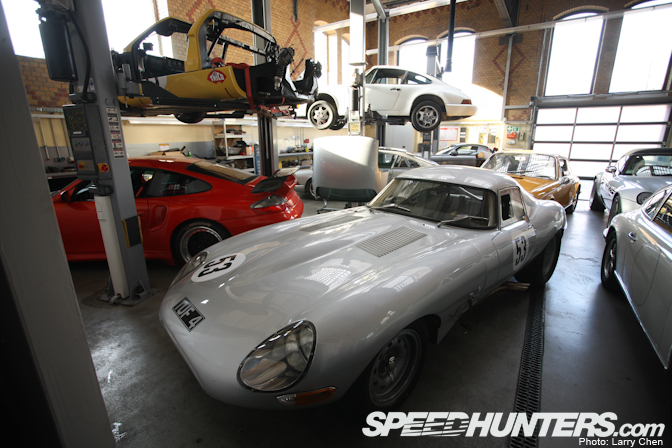 This is one of the repair rooms. Note the all original Ford GT40, being rebuilt for the Goodwood Revival.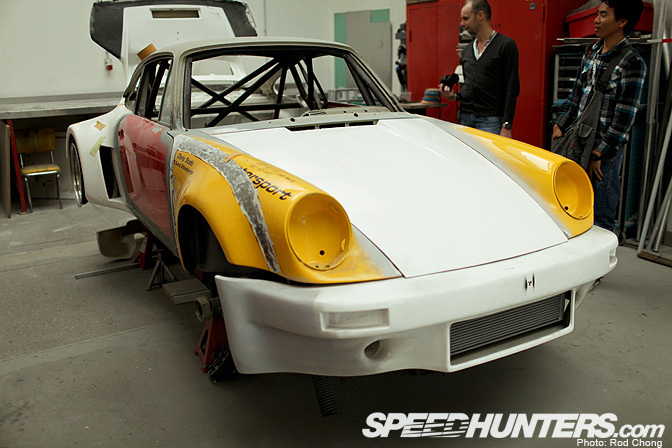 In another room I photographed fellow Speedhunters, Jeroen and Larry transfixed by this RSR build.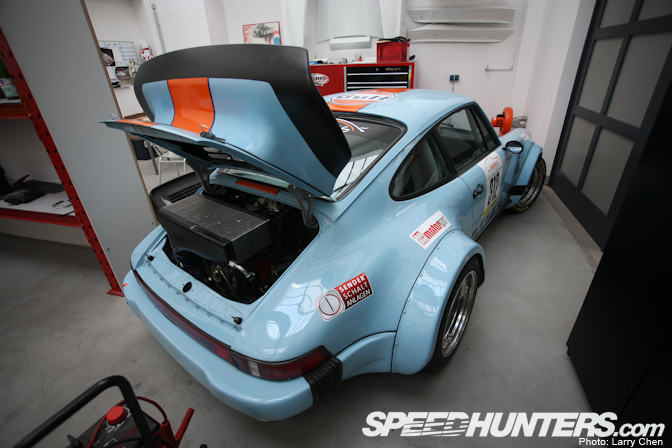 In the next bay over, we found this pristine 934 complete with Gulf Racing livery.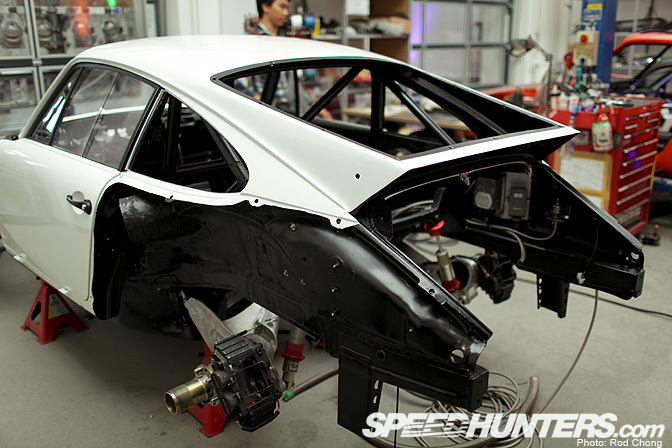 In yet another operating theatre, we found this exciting project: it's a ground up, brand new Kremer K3 build. The car incorporates some salvaged parts from Porsche 935 chassis number 009 00016 which infamously burnt to the ground at the Nurburgring 1000kms on May 25th 1981.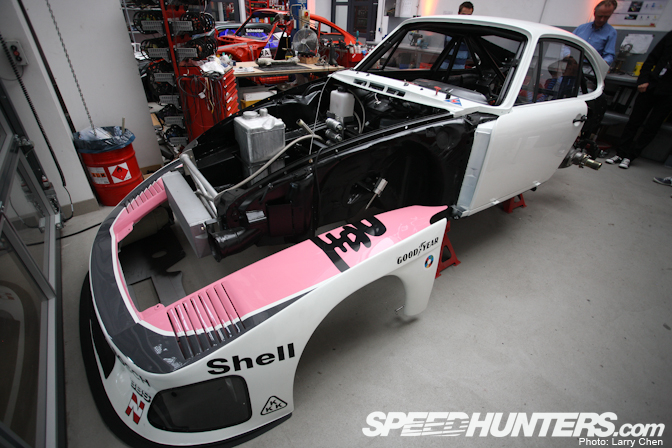 Ignore the pink liveried nose piece; this will eventually be a perfect replica of a Bob Akin Racing, Coca Cola sponsored K3. Image that huh? A factory showroom fresh Kremer K3… Wow what a mouth-watering proposition!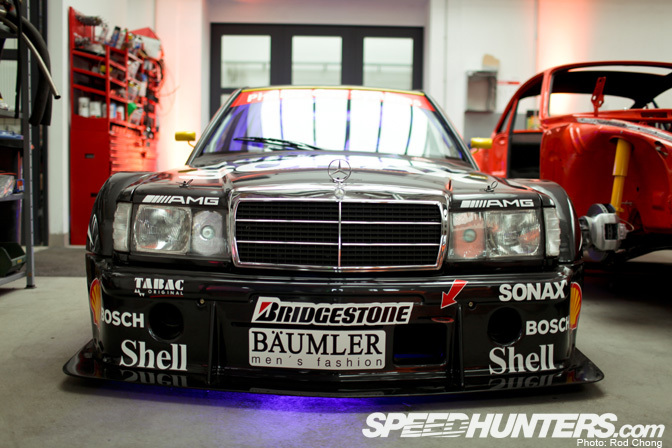 Sitting pretty on the other side of the room was this Class 1 DTM Mercedes…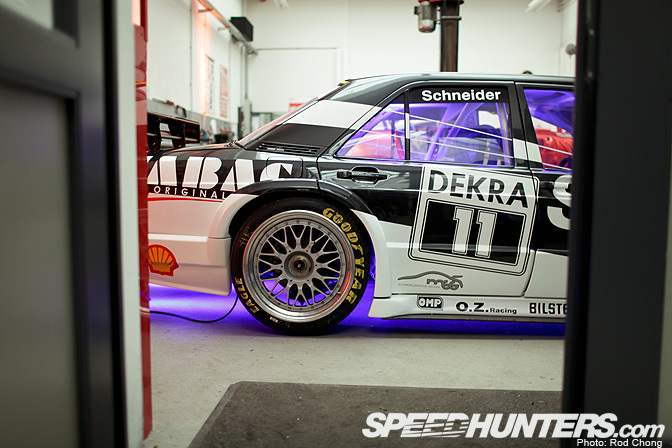 … and an ex-Schneider chassis no less.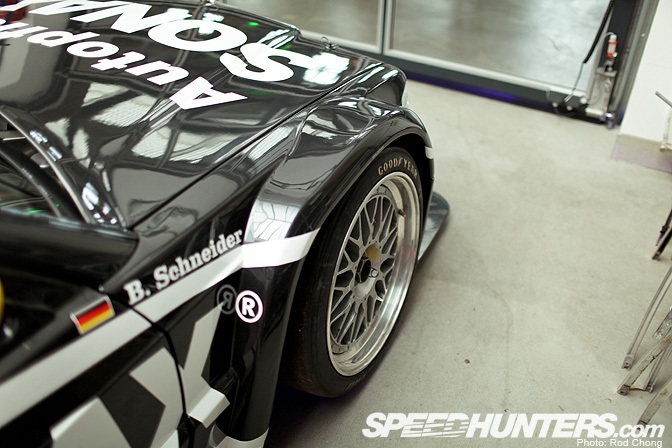 This an early DTM Class 1 chassis, from the first year of the formula in 1993.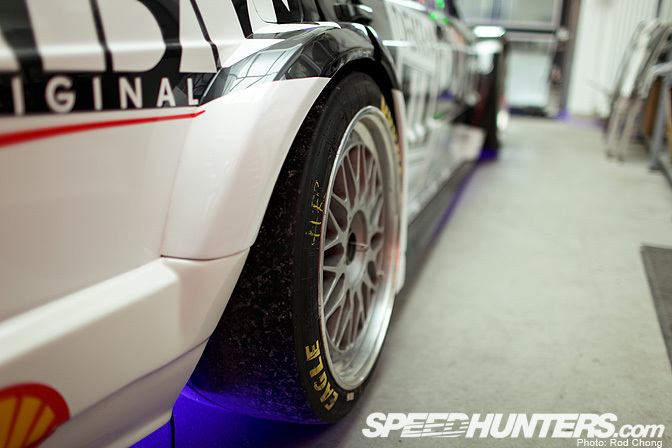 I bet this machine would make the basis of an amazing street car.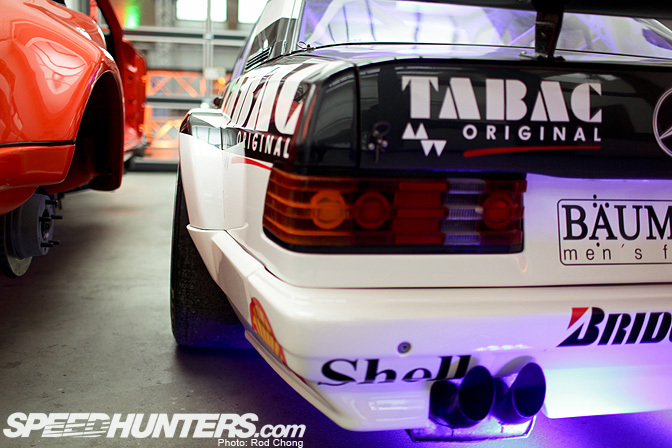 Even a drift car replica would be pretty cool with this kit and a big Mercedes V8. Any takers?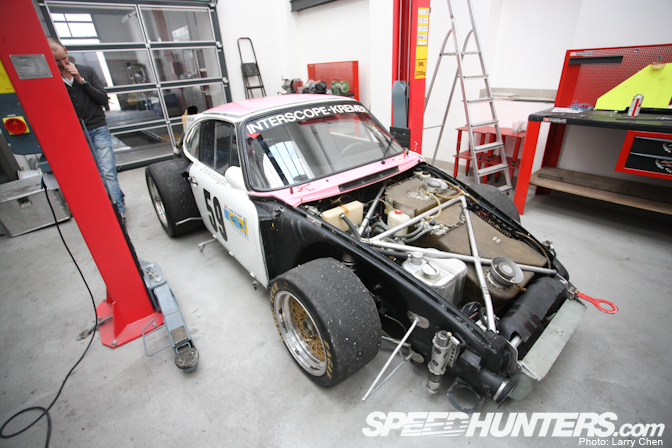 I was quite literally a bit speechless when it came time to shoot this K3.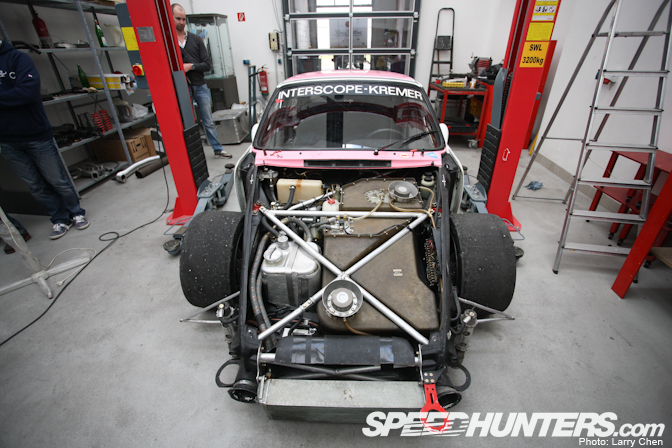 For all my love of Group 5 cars this is the actual first time I've ever seen a K3 in the flesh.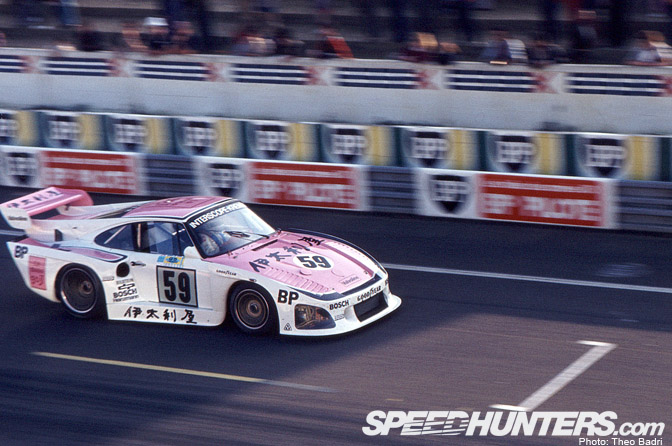 This is a 1981 Spec Kremer K3 -chassis number 01 00020 to be exact. Aside from the pink livery, it's probably best known for being the fastest of the Group 5 cars at Le Man in 1981, qualifying 6th with a lap of 3:36.540 around La Sarthe.
Here's a period shot from the Theo Badri archive.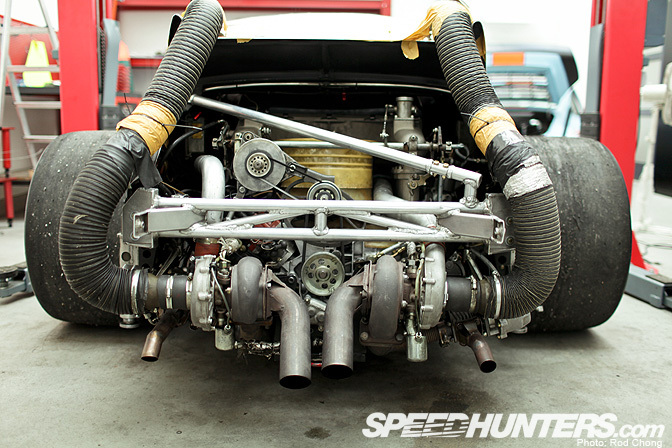 Uwe told me that the K3 is now developing more power than ever, thanks to the addition of some modern bits of go-fast know how in the engine build. The car had just completed some dyno runs, hence the big plastic tubing.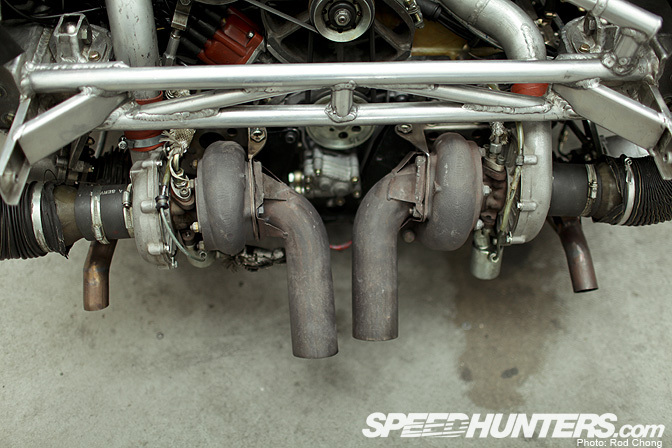 It easily develops a reliable 800 bhp.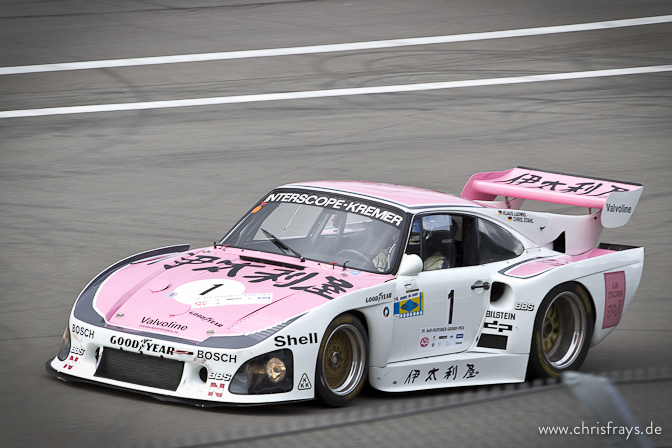 A few weeks later the chassis was out in force at the Oldtimer GP, doing what it does best: decimating lesser vintage GTs!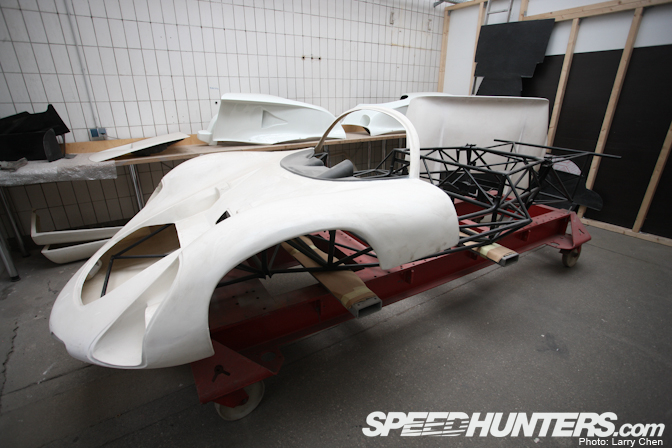 It seemed like S&N had no limit of separate build rooms offering up an endless supply of mind-blowing projects.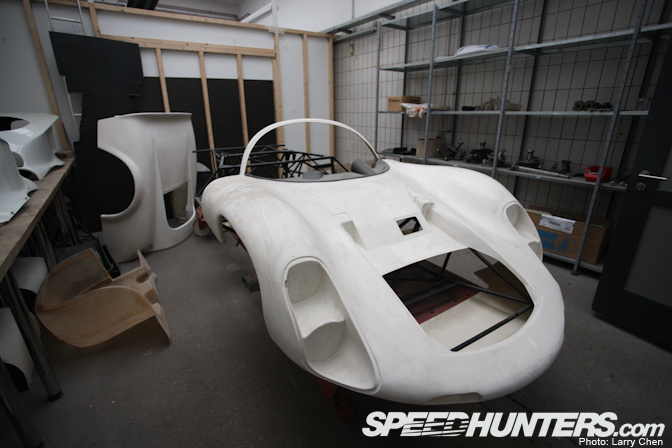 This is a Porsche 906 restoration, with the build currently being take right back to its bare essential components.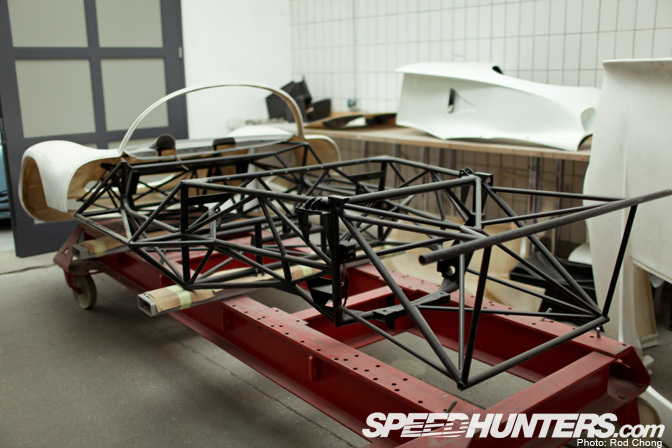 It find it quite astounding just how simple these old space frame race cars appear to the untrained eye. I dare-say but it looks almost a bit primitive even compared to monocoque style chassis of the 1960s.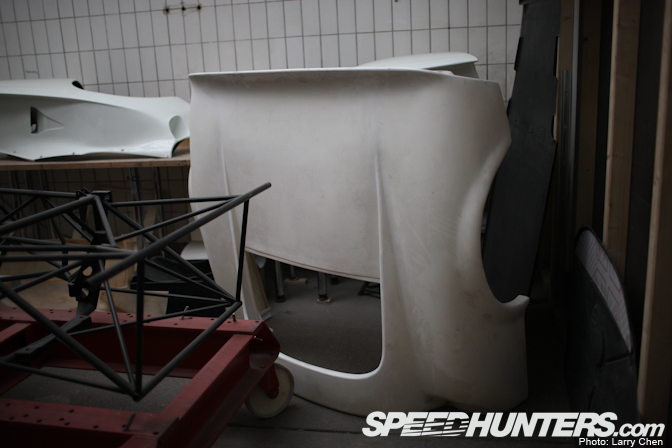 The fibreglass shell is completely unstressed and gives the appearance of being a giant plastic model car kit.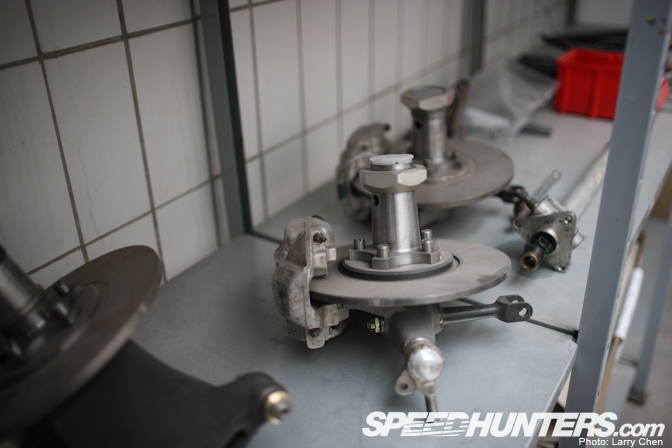 All the car's components were shelved, ready for reassembly.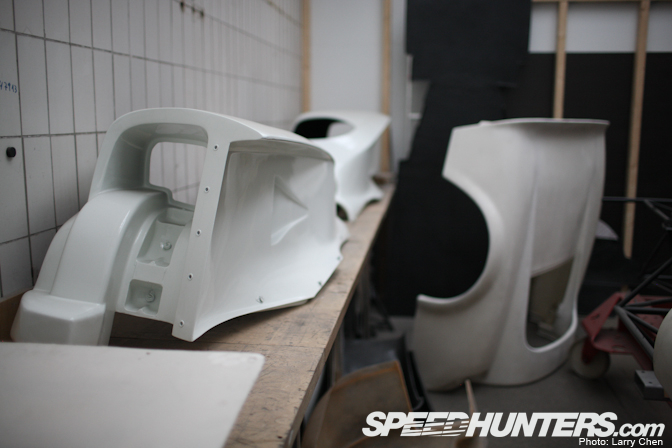 I also had my eye on these pristine K3 parts… hmmm…. imagine these on a RWB style Group 5 street car build… hmmm…. ideas ideas….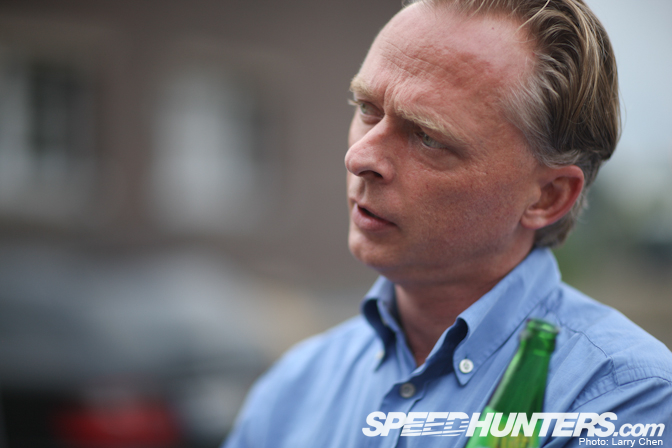 At this stage in our tour, I think all of us Speedhunters were starting to explode from enthusiasm. The scale, beauty and depth of S&N Autozentrum was unlike any other private operation we had ever visited previously. Normally restoration shops are housed in anonymous concrete industrial parts, not restored historical buildings.
I pointed this out to our host Herr Niermann, but for him this was just a normal part of his day-to-day life.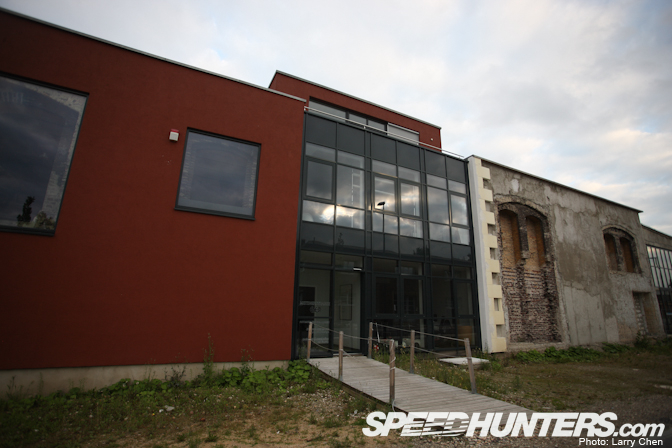 And when I say day-to-day life, I really mean that. Uwe lives, sleeps and breaths this stuff 24-7.
It turns out that part of the restoration of the building included the creation of a high end loft apartment for Uwe to live in with his family. You can see the apartment on top of the office entrance where a modernist façade is overlayed in front of the old industrial building.
If you look closely at the shot, you'll see that the old industrial window frames line up nicely with the new modern windows. It's a nice touch from Uwe, who designed the building revamp himself.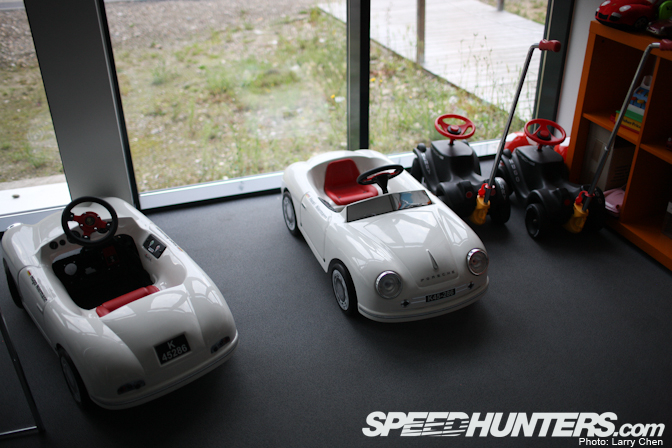 The more we walked around the facility, the more we could see signs that Uwe and his family were completely submerged in the world of automotive art.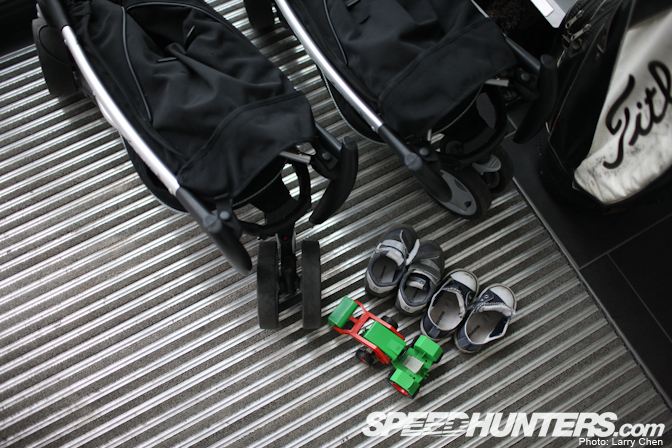 Family: Work: Art: Creation: Design: Auto Life. Everything together… It looks like a perfect life doesn't it?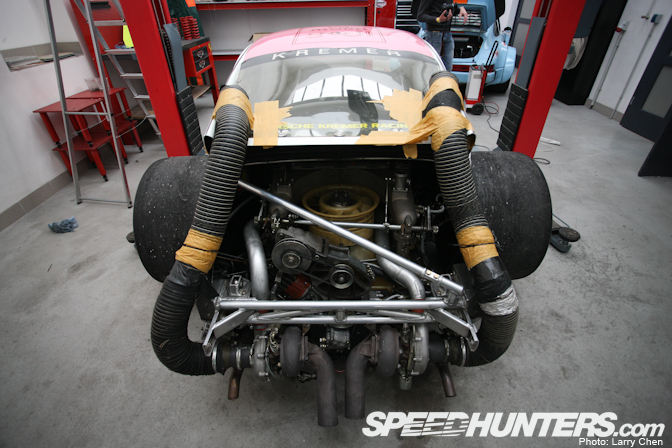 For any dreamers reading this article, imprint this image in your minds eye as what a perfect auto life style can look like. I know I have!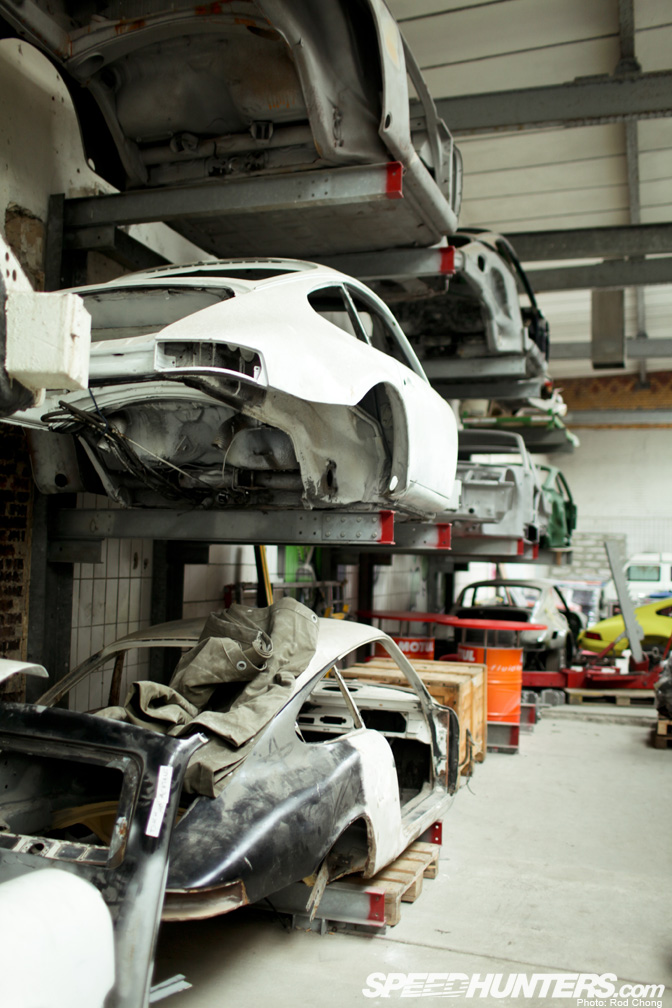 Ok I'm going to wrap up here for now. In part 2 of our tour of the S&N Automobilzentrum facility, we will step into the back of the old slaughter house where our minds were truly melted with all sorts of automotive delight!
Talk soon,
:Rod
More Car Builder stories on Speedhunters
The History of the Porsche 935 Retrospective Pt1