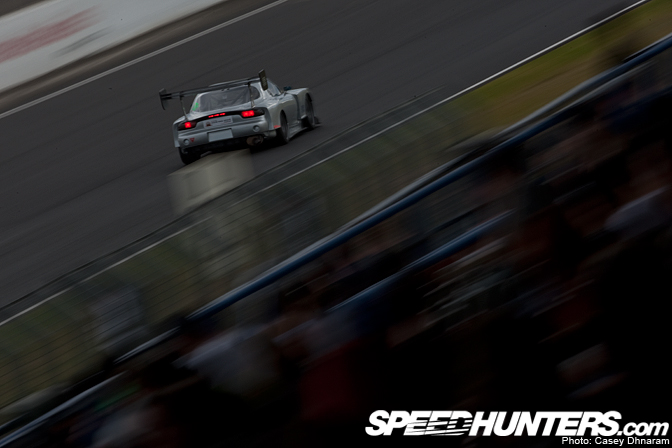 With Dino bringing you all the action from the Pro Class, Charles taking care of what goes on Behind The Scenes and Matt covering all the sideways action from the International Drift Challange, it's left to me to conclude such a big event with the remaining classes: Open and Clubsprint.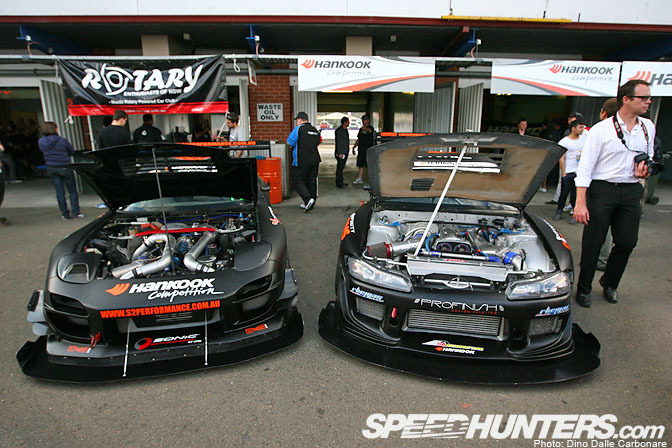 While most of the attention was focused on the big guns in Pro Class, the competition in Open and Clubsprint was equally hard fought, and the quality of cars was simply astounding. From the moment we arrived at the track late Wednesday evening, we were completely blown away with what we saw. To be honest, at times it was hard to tell what cars were going to be racing in Pro or Open!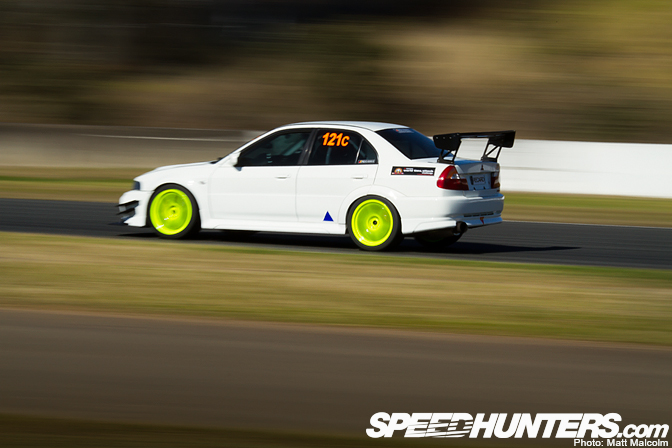 There was definitely something for everyone int erms of variety. From 4WD machines such as EVOs…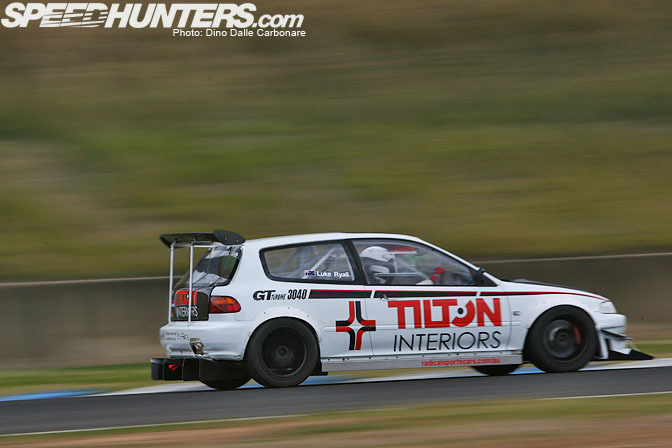 …to the FWD Tilton Interiors EG Civic, which was certainly a very impressive car!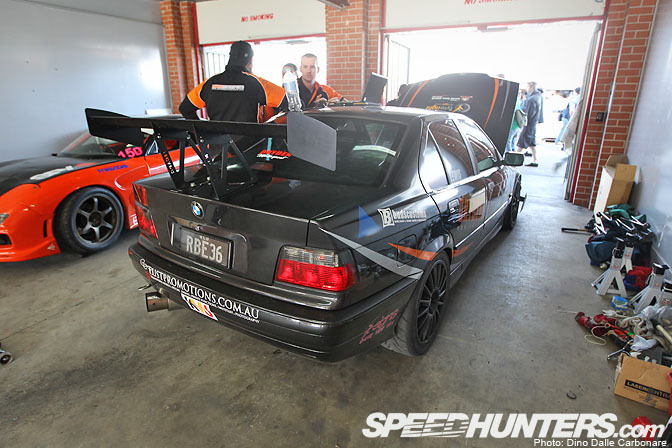 …There were also European cars in the mix, such as this E36 which Dino couldn't get enough of.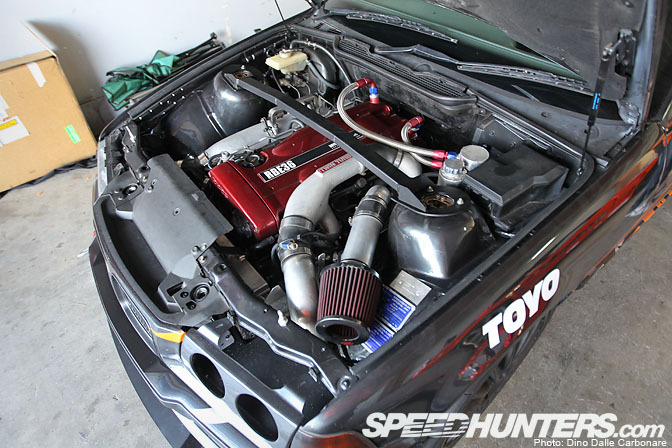 Check out its heart transplant!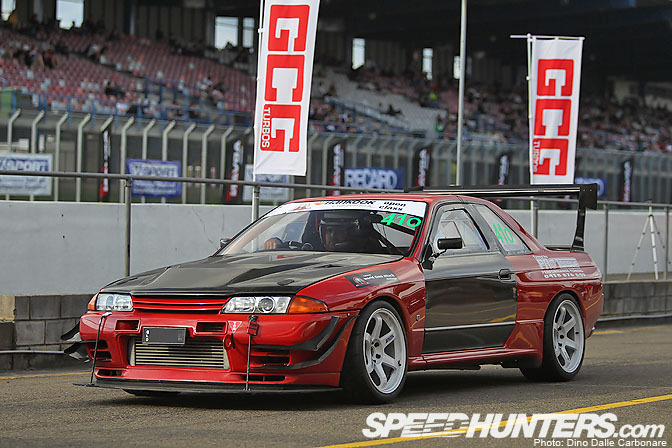 There were some impressive vehicles in the line-up, like this serious R32 GT-R.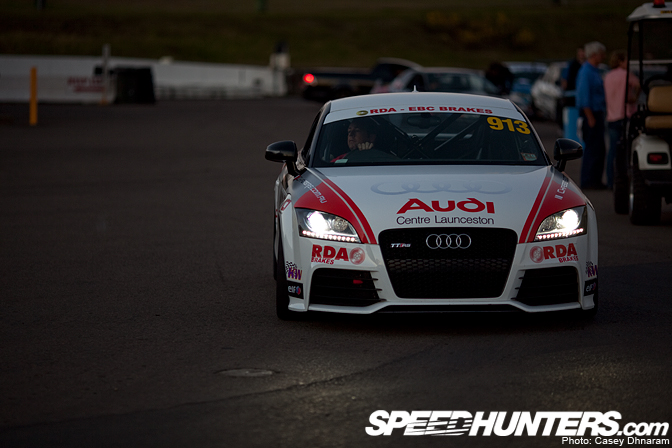 Putting aside the Mitsubishis, Subuarus, Nissans and Hondas for a moment, we couldn't help but notice this particular car, an Audi TT RS.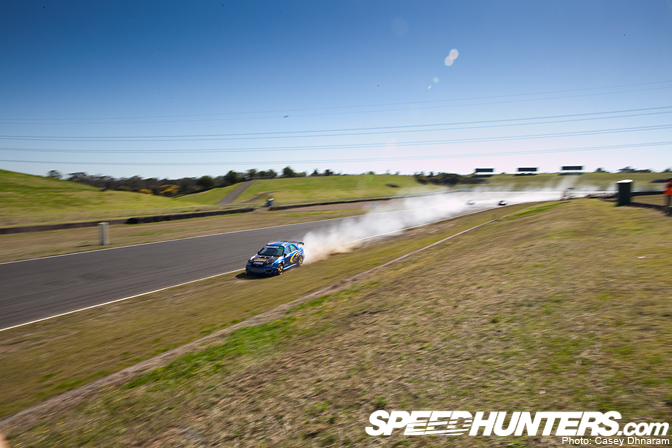 Things didn't run as smoothly as they should have for some drivers.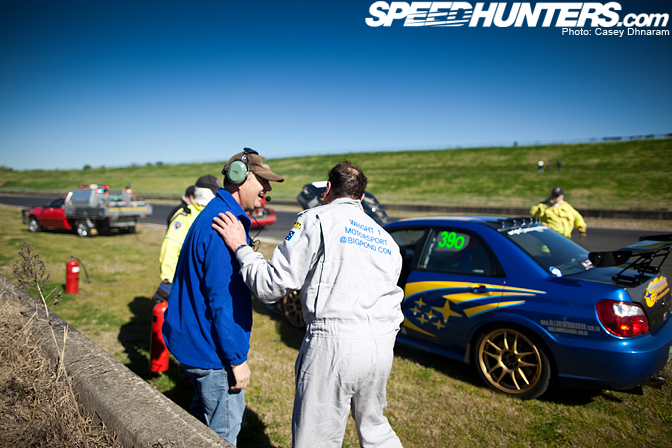 The car did catch on fire, but luckily the driver managed to exit the vehicle unharmed. It's a shame to say we can't say the same thing about the car.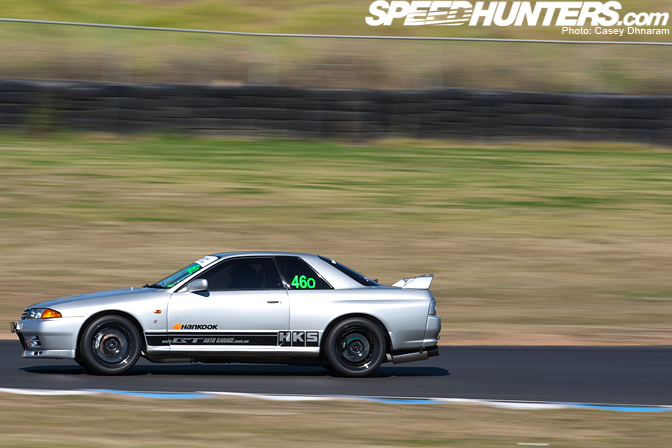 It was great to see some local boys from Queensland who have been attending track days for years finally take their prized possessions down to the 'Creek.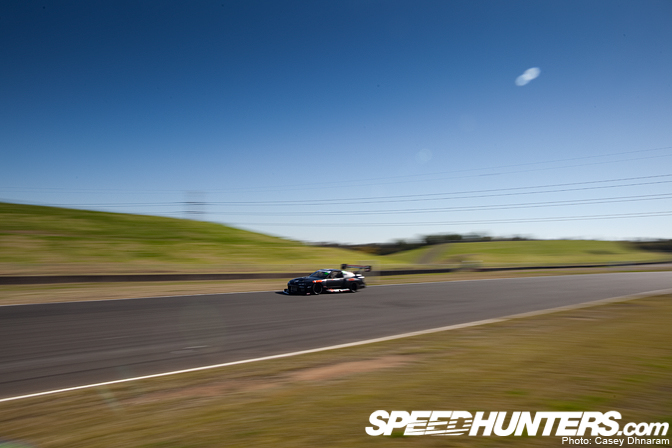 Simon Podlewski has transformed the ex-Drift Australia S13 into a matte black time attack weapon…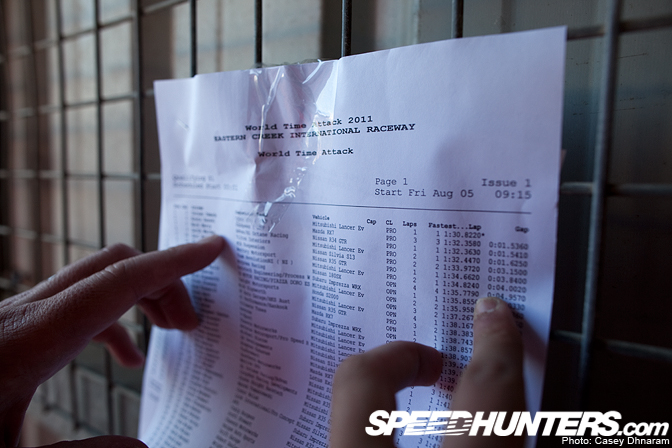 ..Finishing in second place in Open with a stunning 1:35.779.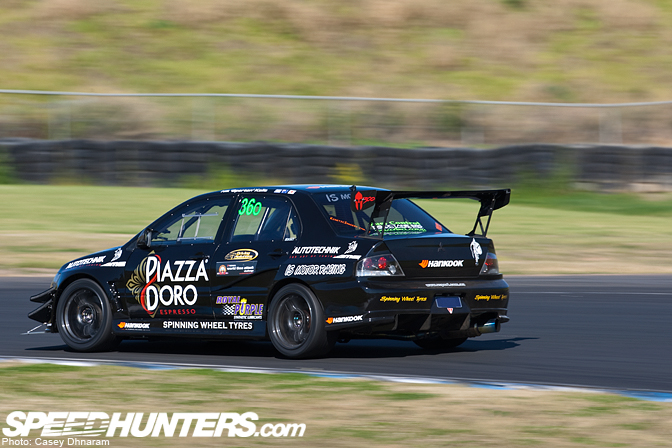 Nik Kalis is the owner/driver of this black Evo IX. Although it's still street registered…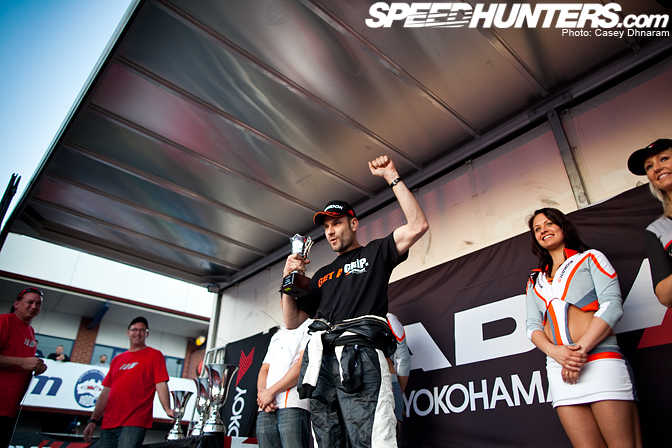 …He took home a swag of trophies, including first place in Open Class with a 1:34.826.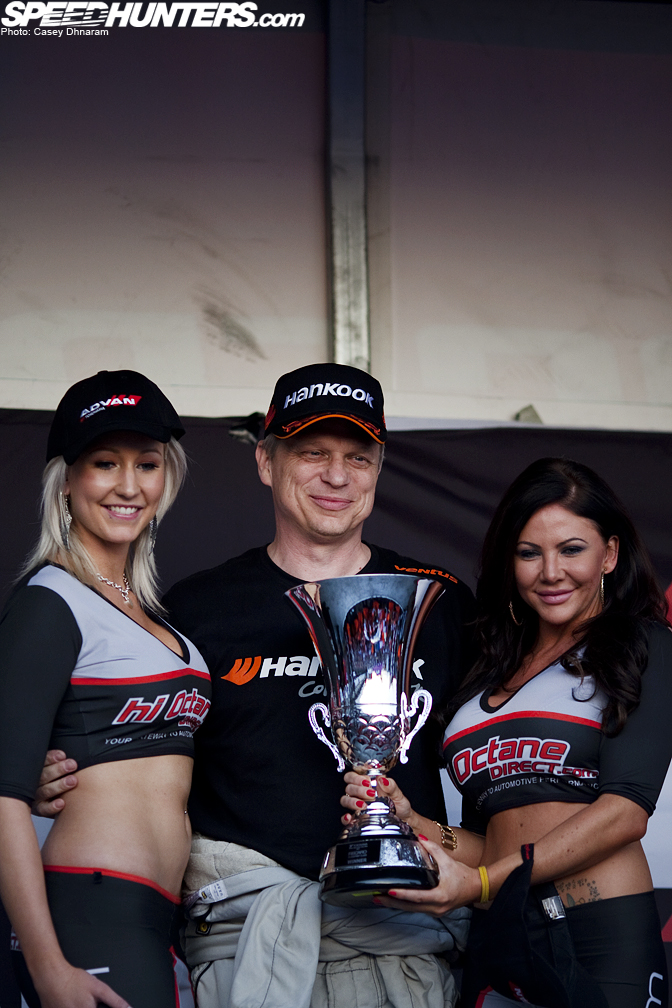 To conclude, a shot of the Clubsprint Class winner: Marek Tomaszewski with a time of 1:42.4910 in his R35 GT-R.
-Casey
Photos by Casey Dhnaram, Dino Dalle Carbonare, Matt Malcolm and Charles Kha
Open and Clubsprint Class Results 2011
Speedhunters coverage of the 2011 World Time Attack Challenge