A Speedhunters reader, who wishes to stay anonymous, has just sent in these spy photos of what appears to be the FIA GT3 spec R35 GT-R. These photos were taken at a private test that was conducted at the Aragon Circuit in Spain.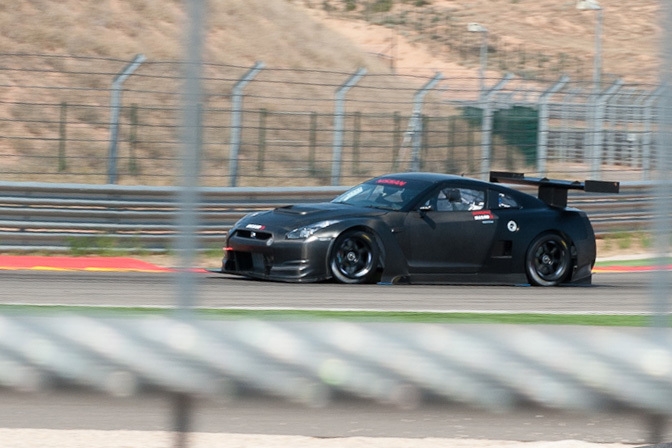 According to our reader, the GT3 specification GT-R – which is being jointly developed by NISMO and JRM – was testing alongside the GT1 cars and appeared to be very close in speed. Our reader confirmed that the the GT3 version had a markedly different engine note to the GT1 vehicles, suggesting it is likely powered by the VR38 rather than a V8.
More information (but unfortunately no photos) is available in NISMO's press release.
- Charles Kha