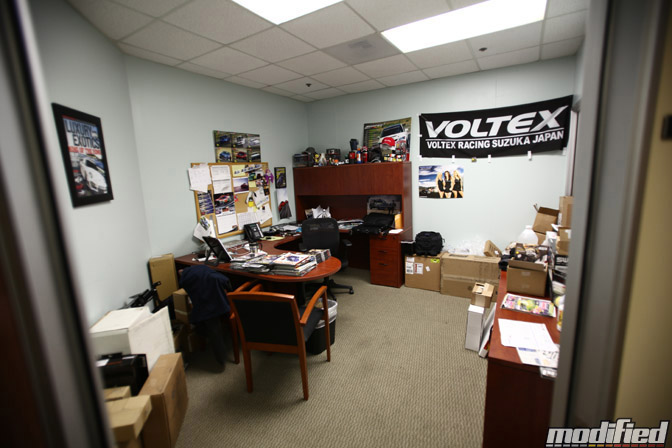 The day-to-day workings of a magazine editor aren't as glamorous as some of you believe. Between the press trips, attending events and car shows (the really good parts of the job), most of my time is spent in this office.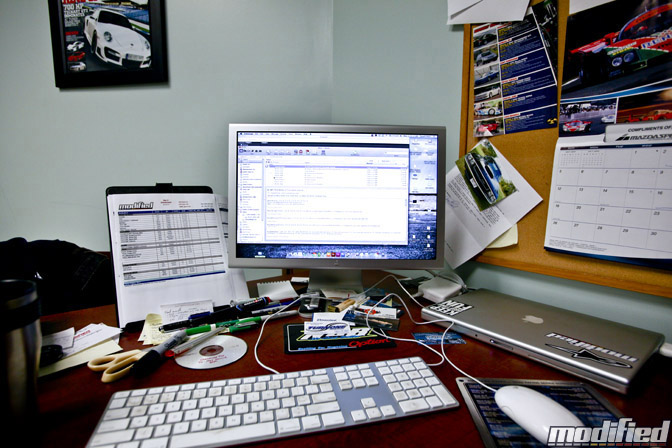 As editor in chief, I have a lot of jobs to take care of…all at once. From generating ideas and finding feature cars for the next issue to answering emails to writing stories. I spend a good portion of my day staring at this computer screen.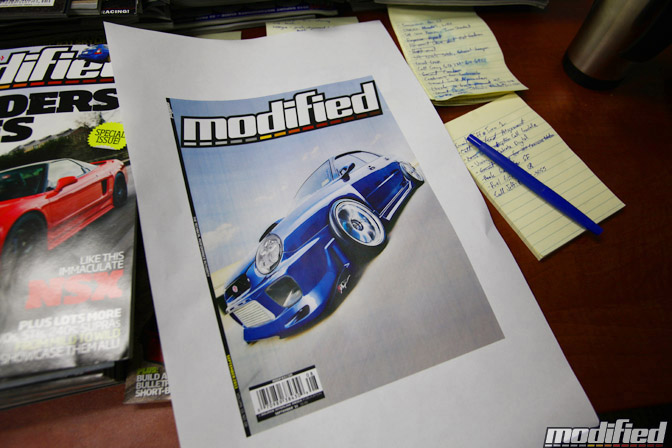 This is the beginning stage of what our next cover will look like. It starts with an image the team deems worthy for the cover then I come in and work on the captions and blurbs. It's a bit of a painstaking process thinking up the right title and text. I will sometimes spend over an hour on this task alone.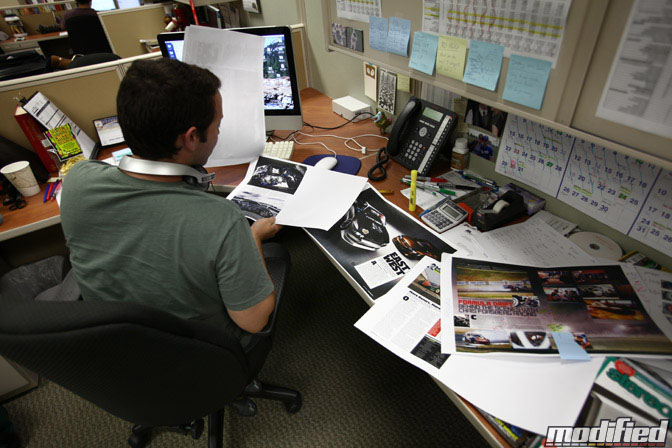 There's a lot of editing before a single page heads off to the printer. I will usually read a story 3 to 4 times before its approved and ready to layout. This is probably one of the more taxing tasks that I do but thanks to my managing editor, Phil McRae, it's become very streamlined. Any piece of text you see in the magazine has been thoroughly read by Phil. He ensures the grammar and spelling are spot on. Since Phil is so good at his job, it makes my life much easier when I don't have to correct mistakes and can concentrate on the content's accuracy.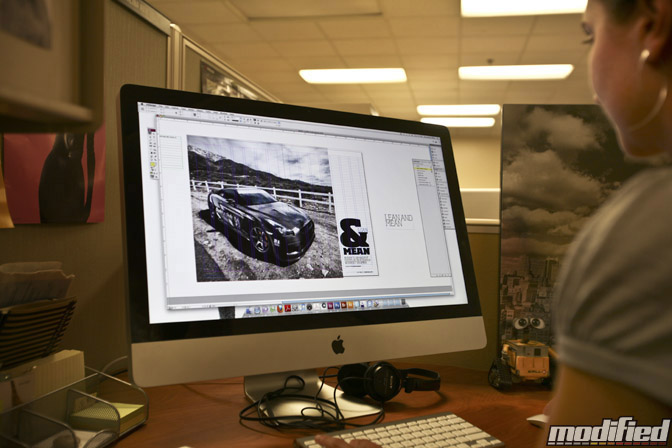 To the opposite side of Phil's cubicle is Alina Avanesyan's desk. She is our Art Director and handles all the layout and design work in the magazine. In a perfect world, we would have the best photos and right amount of text for every story but that is hardly the case. Alina has the tedious job of making it all fit in a nice, clean, and concise package.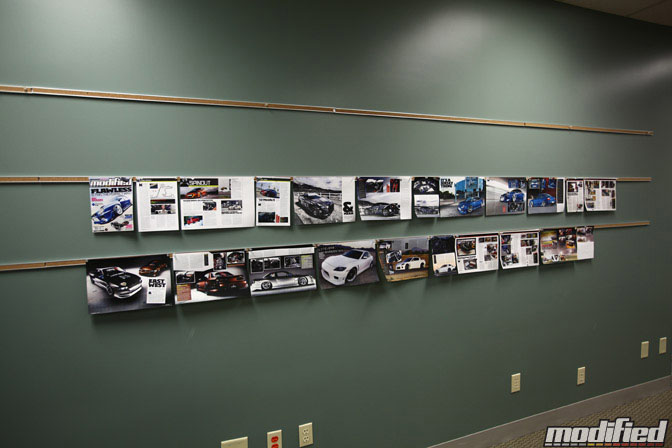 We will often put up the layouts for the entire magazine on our wall and look at everything as a whole to see what works and what doesn't. It's a great way to judge the flow of the magazine and ensure all the photos work in the layouts.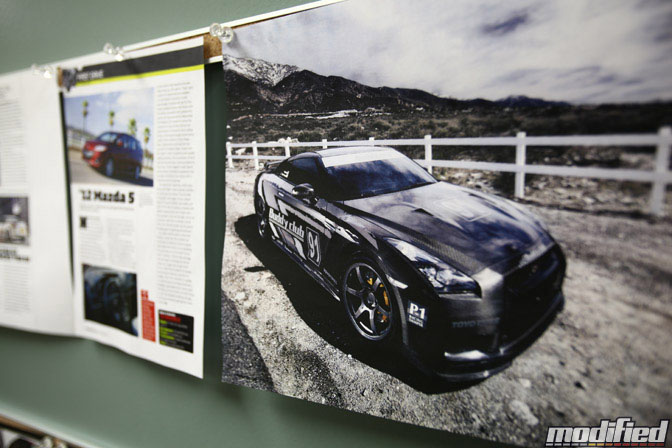 Staring at an image on a computer screen is much different than when it's printed. I often catch mistakes or poor image decisions only when I see them on a piece of paper.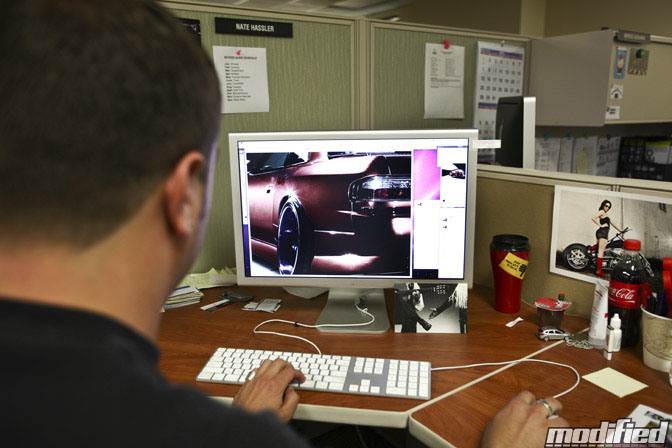 Thankfully most of the feature cars shot are done by my associate editor, Nate Hassler. He has brought a wealth of photographic talent to our team amongst his great knowledge of cars. Today, he's working on an upcoming feature car photo set that was shot in our studio.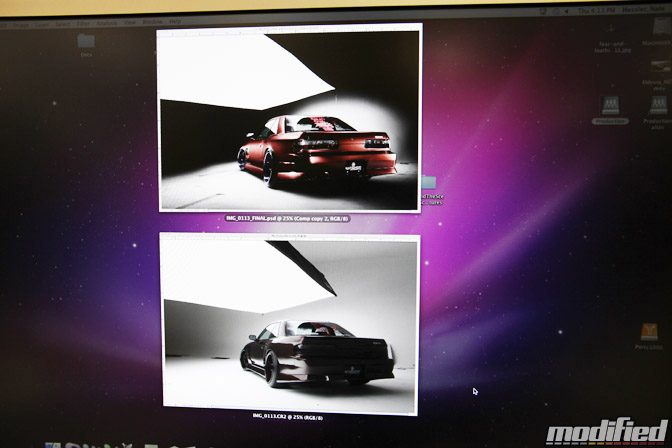 The before and after results of this photo are just a small glimpse into the painstaking process that Nate goes through editing the images to be picture perfect. It can take many hours to get it just 'right', and that's only for one photo.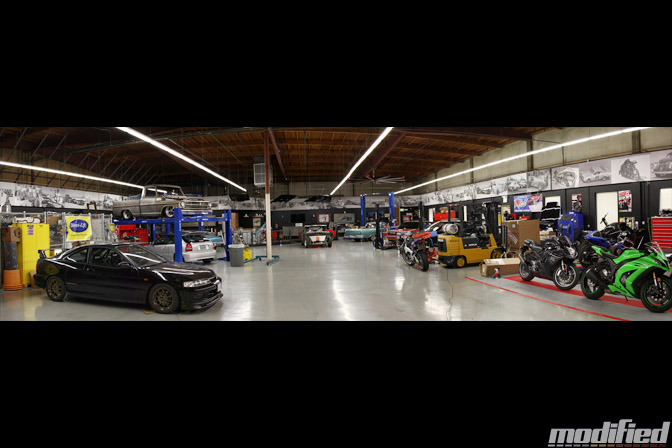 When all the emails are done and I've got a split second of spare time, I'll rush off to what I like to call my home away from home, the office's garage. I've spent more hours than I can count here building all my project cars. The facility is a car guy's dream garage with almost any tool or hardware you could ever need.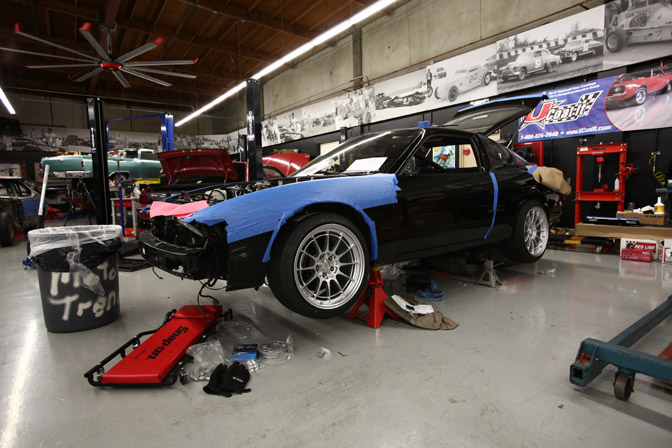 My current project is this 91 Nissan 240SX that I'm rebuilding from the ground up.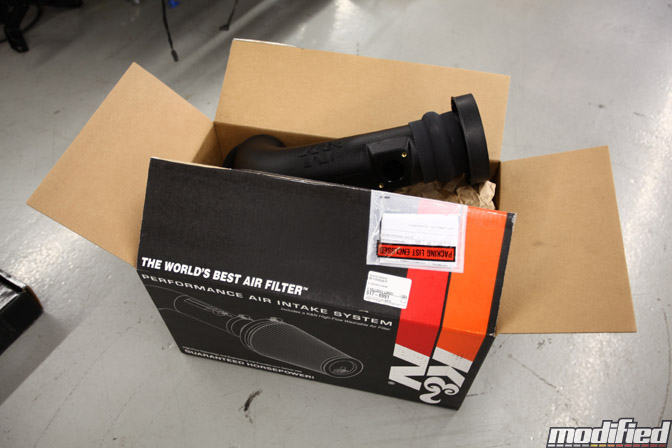 Getting parts is a great perk of the job, this is the reason for me sneaking off to the garage. My K&N intake has arrived and I'm anxious to test fit it.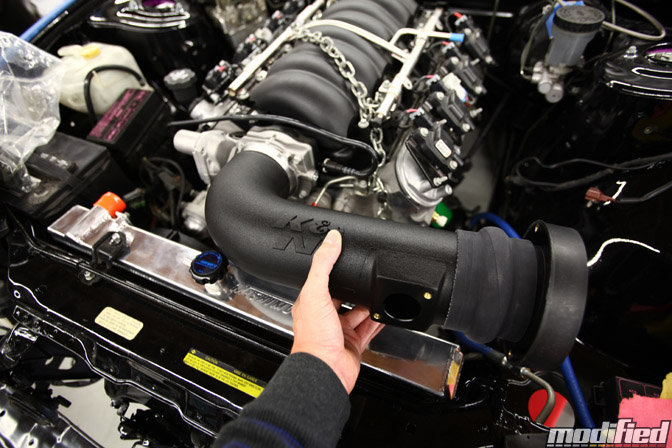 As you can see, I've got a GM LS3 e-rod engine package installed into the S13 and there aren't any intakes that specifically fit my application. This 2010 Camaro intake almost fits but is going to require some trimming to get it to work.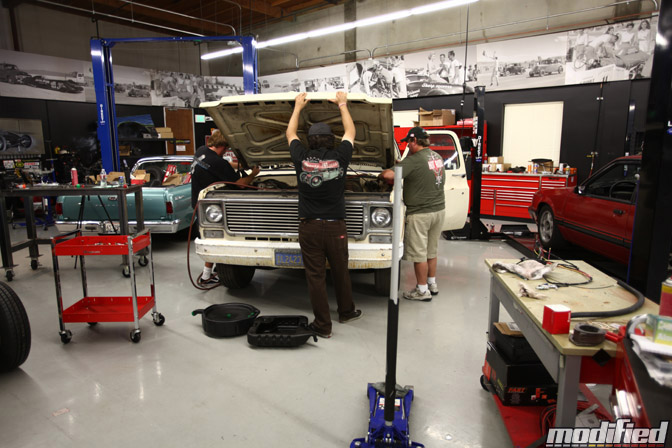 While I wrench on my car, the Hot Rod guys are tearing a motor out of an old Suburban that's going to the scrap yard shortly.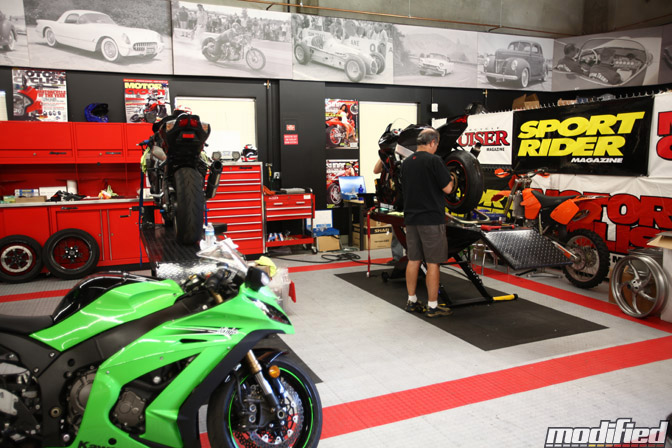 In the opposite corner of the shop, the Motorcycle magazines always have great project bikes they are working on that I often stare at for way too long. So that's pretty much what an average day looks like for me. I'm pretty fortunate to have such a great job where my hobby is my work. By no means is it easy but the reward is well worth the effort.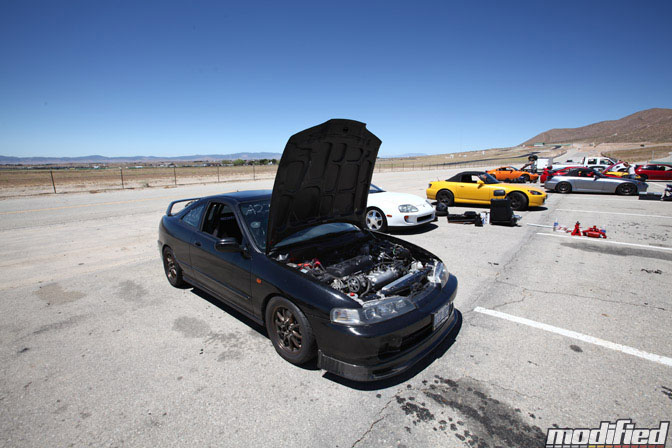 But my job doesn't end on Friday, oh no it carries well into the weekend. I can't complain though because on this particular Saturday I'm at a SpeedTrials track day at Willow Springs testing some parts for upcoming product reviews for the magazine.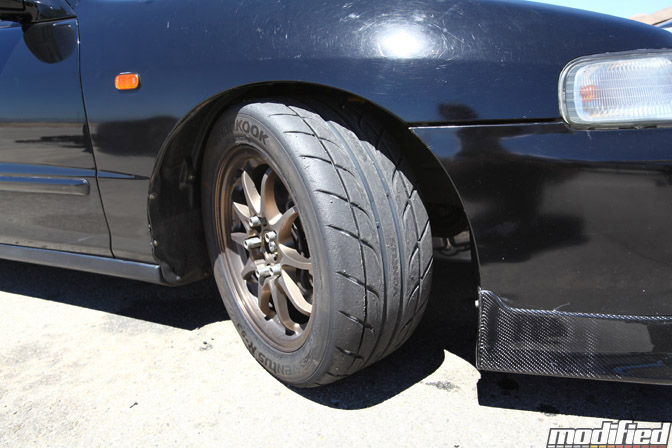 A set of new Hankook Ventus R-S3 tires are being through their paces on my Integra.
It's this part of the job that I truly appreciate the most. Being able to go out to the track to do what you love and get paid for it… this day couldn't get any better.
-Peter Tarach