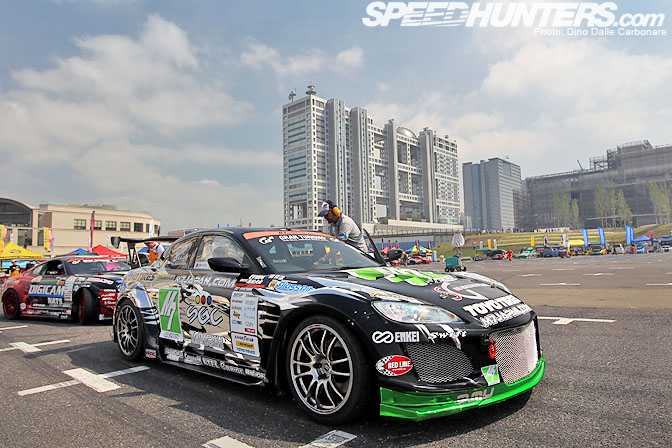 Nothing fuels interest in our favorite race series more than new cars. The need to innovate and move forward is an important factor for any type of motorsport, which is why I'm giving space to some of the cool new rides that are now competing in D1. I was glad to see that I'm not the only one that has fallen for Kunnyz new MarkX, but there are plenty of other new machines for 2011, like Suenaga's RE-Amemiya RX-8…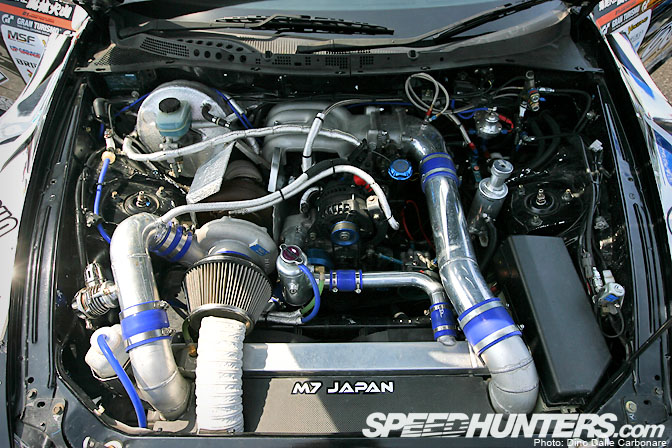 …powered by a 550 HP 13B. We originally saw this car at the Tokyo Auto Salon in 2010, but back then it was far from finished and it turned out there was much more that needed to be done before it could become competitive. So in the year that followed it spent its time at RE-Amemiya's main workshop in Tokyo where Ama-san devoted all his spare time to it, even fitting it with the new 2011 widebody kit.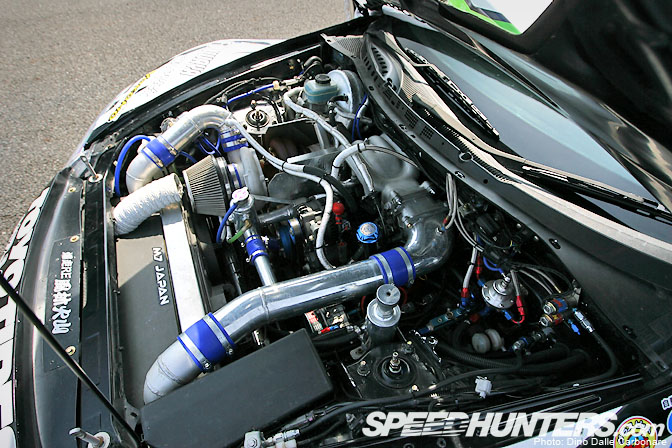 Check out how far back the 13B sits in the engine bay, all in the pursuit of that perfect weight balance.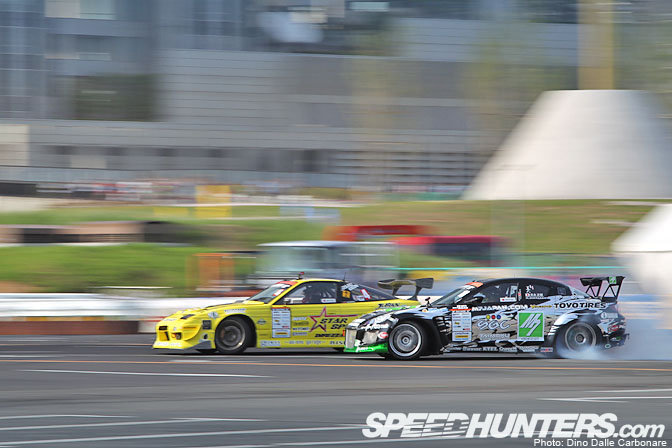 Masao Suenaga seems to have gotten more than used to the new car, putting on a great show in Odaiba with plenty of sponge-barrier-scraping antics and close car to car tsuiso runs.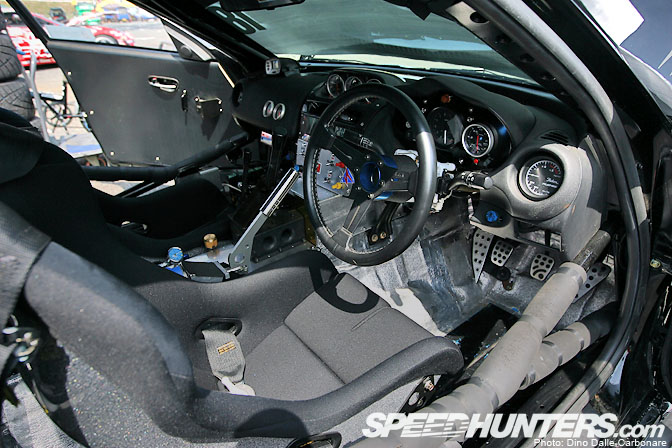 Suenaga's office.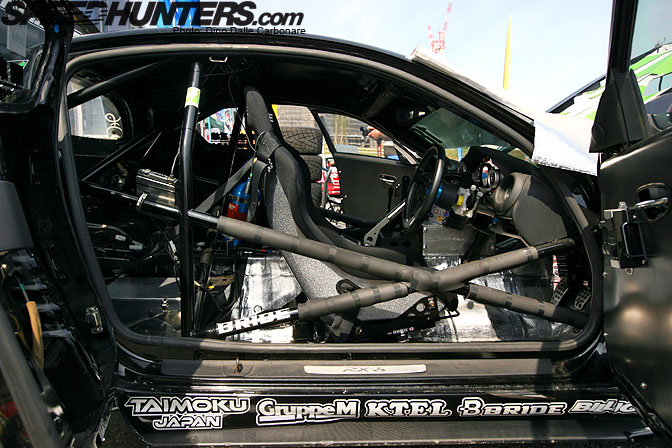 The rear suicide doors allow a pretty unusual view into the car's interior. The intricate roll cage is there for safety as much as for extra rigidity.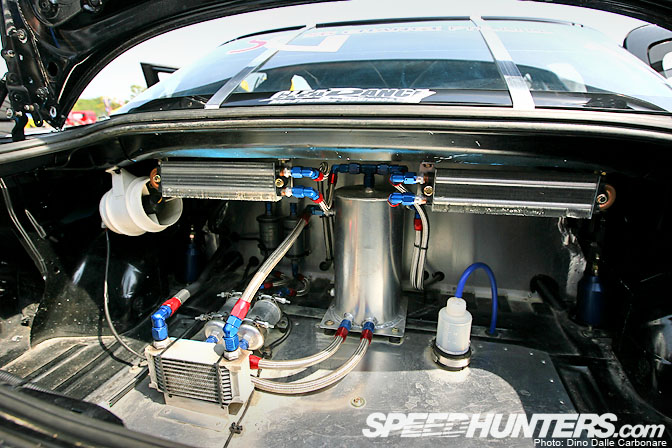 A look at the trunk area. I guess fuel cooling is very important to Amemiya-san as there are no less than three coolers that help bring fuel temps down. The two top ones look like adapted power steering fluid coolers and yes, that's a small electric fan keeping air flowing over them!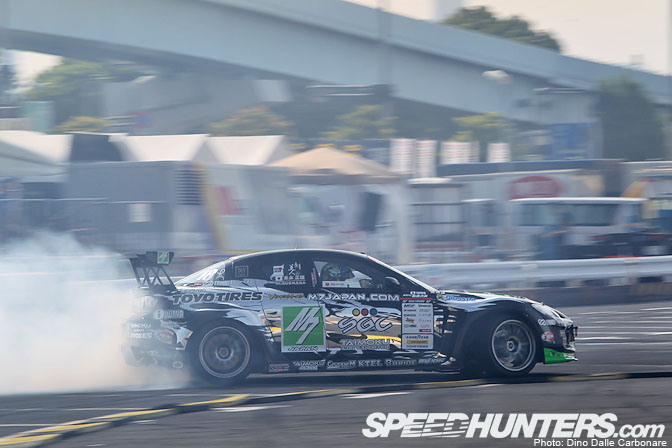 It will be very interesting to see what Suenaga will be able to do with this new RX-8 this year. He will have his work cut our for himself as the competition is fiercer than ever!
-Dino Dalle Carbonare