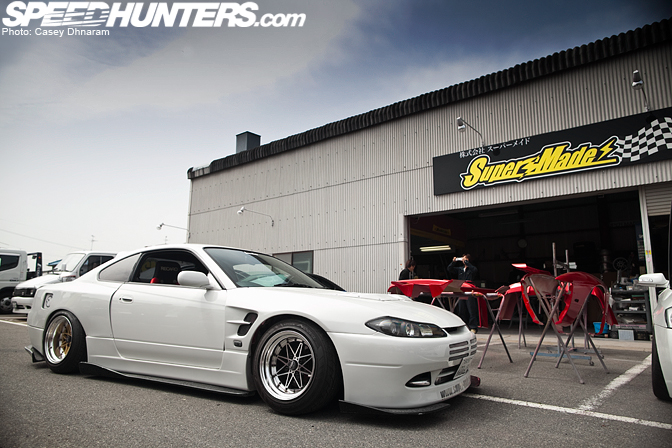 Out of all the workshops I visited on my recent trip to Japan, Supermade was probably the one I was most excited for. Once again located in the Sakai region of Osaka this little workshop is located in one of the back streets off a main highway.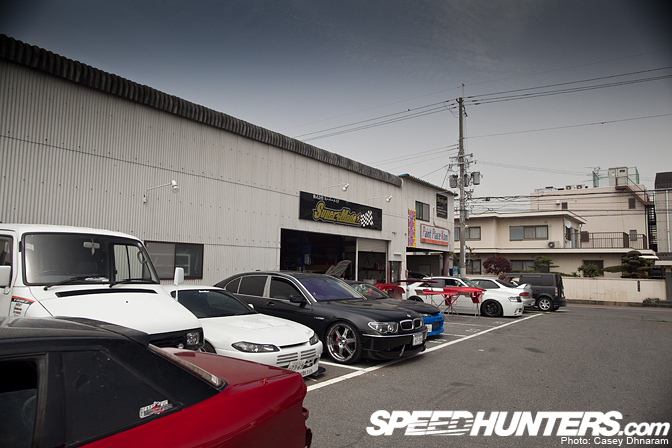 This was pretty much the first photo I took of the shop. I couldn't get over how many famous cars there were right before me in front of this tiny garage.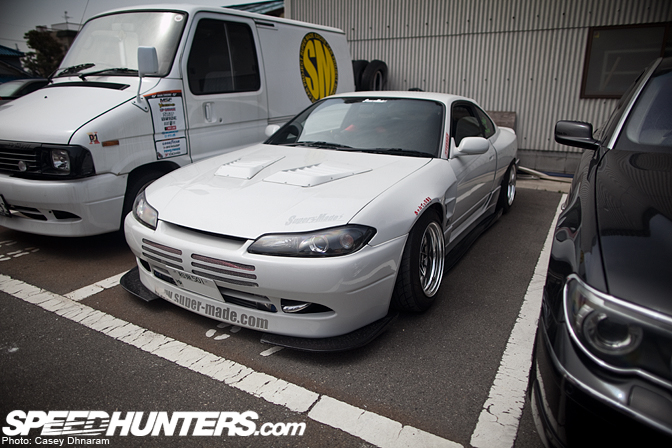 Wedged in between the Supermade work van and one of the worker's BMW daily was the Supermade S15 on 15-inch Work Equip 03s. This car became quite well know after it debuted at this year's Tokyo Auto Salon back in January. As there is still quite a bit of guard clearance, the photos really don't justify how low this car is.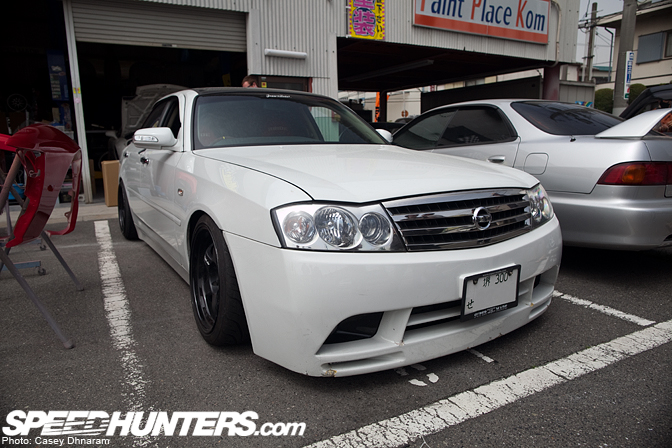 At the other end of the shop was the Nissan Gloria sitting on gloss black 18-inch SSRs. There is a little surprise with this car just under the hood…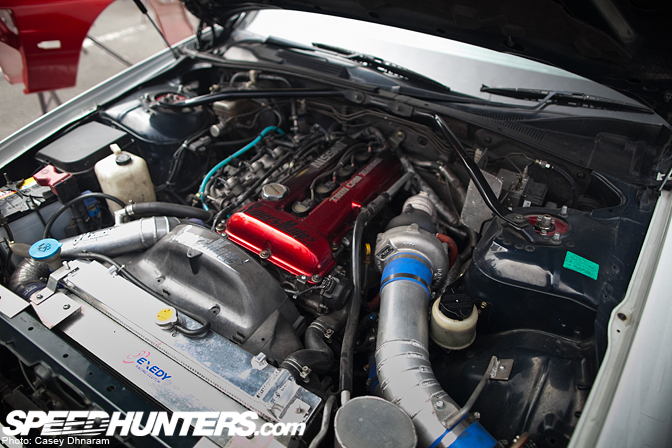 …As it's powered by a SR20DET. We won't go into too much detail yet as you can expect to see a feature on both cars in the future.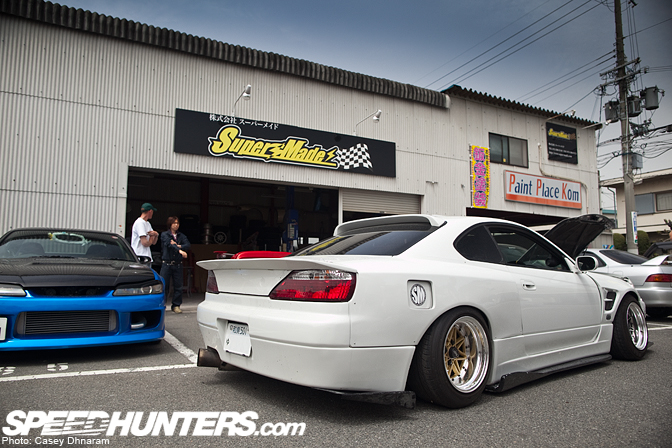 Takanori Yoshida-san, the owner of Supermade, gladly moved the S15 in front of the workshop so I could get some cleaner photos.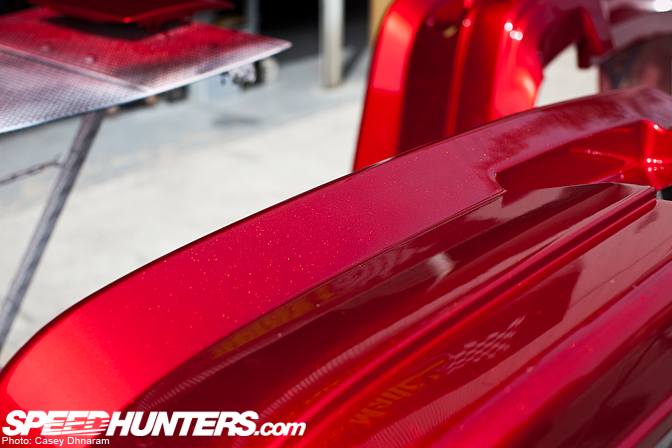 On the K-Tours trip, we visited quite a few shops to meet the drivers before they turned up to our Meihan day. Just in front of the S15 there was a bit of preparation work going on. This body-kit was being prepared and painted for the customer's RPS13 sitting in the front parking area, check out the sparkles in the sun!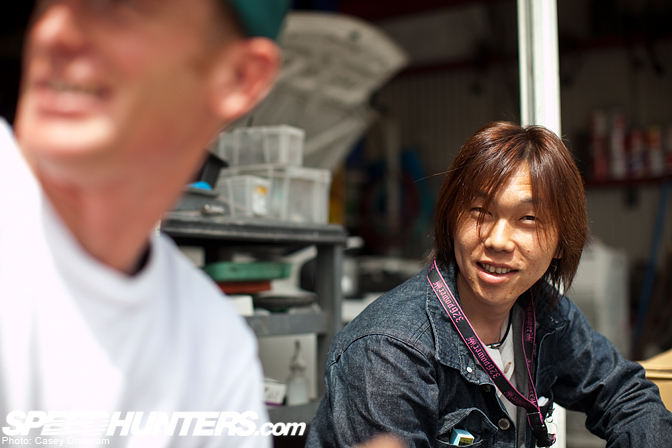 Here is Yoshida-san next to Shane Bingham organising gift packages for all of us. I've been a fan of Supermade for a while, so it was great to meet the people responsible for the cars.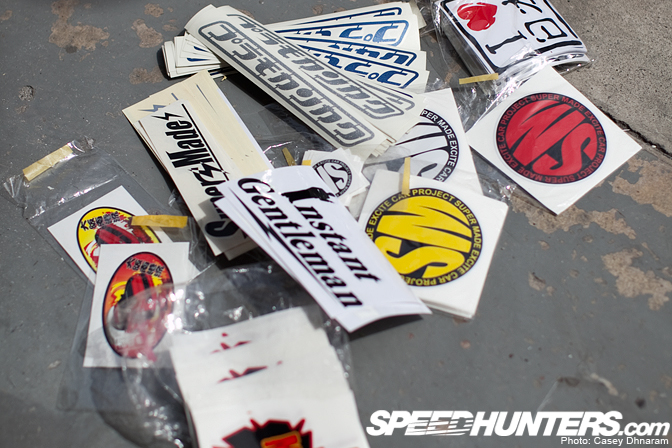 Thanks for the stickers Takanori!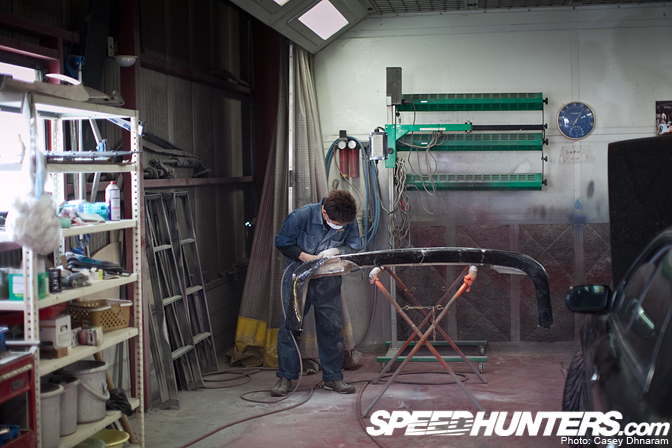 Having a quick glance inside the workshop I noticed a worker down the back working on some more aero. Yoshida-san eventually got him out and introduced us all to him.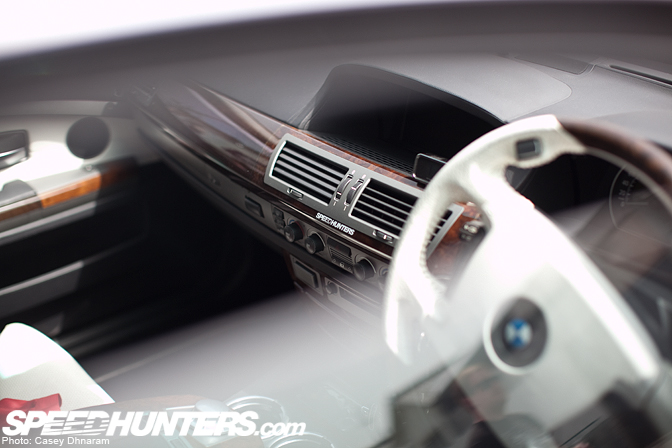 When I mentioned I was from Speedhunters, he instantly grabbed me by the arm and took me to Yoshida's BMW daily and pointed me to the centre console where I spotted this.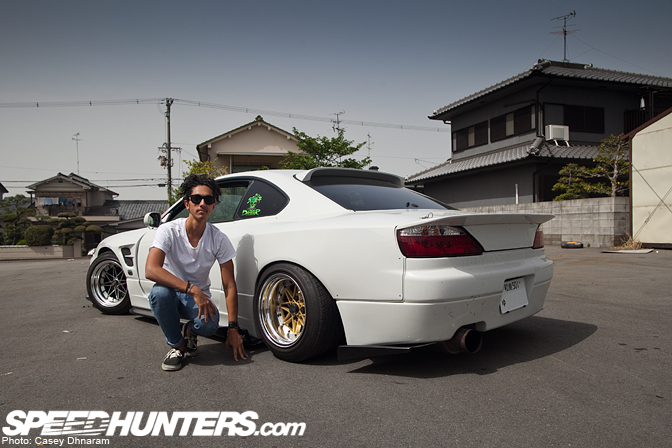 Seeing one of your all-time favourite cars in the flesh is always a memorable experience. And for me, that's exactly what happened when I visited Supermade. 
-Casey