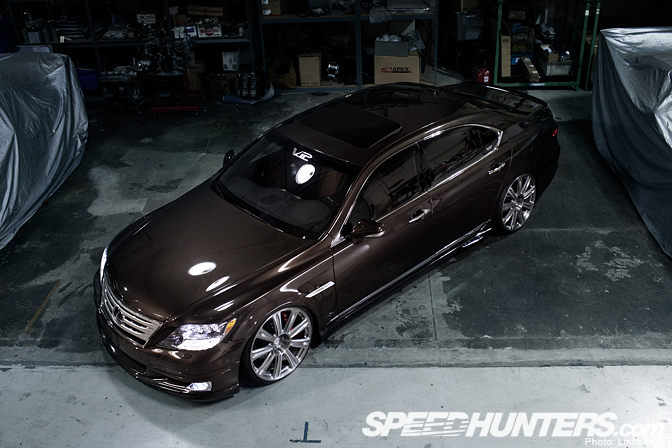 With VIP scene in the states now in full swing, VIP styled or influenced cars can be seen at almost any car meet, car show, or import related car gathering. By now, we've all seen our fair share of laid out VIP cars and also drift cars with VIP styling cues.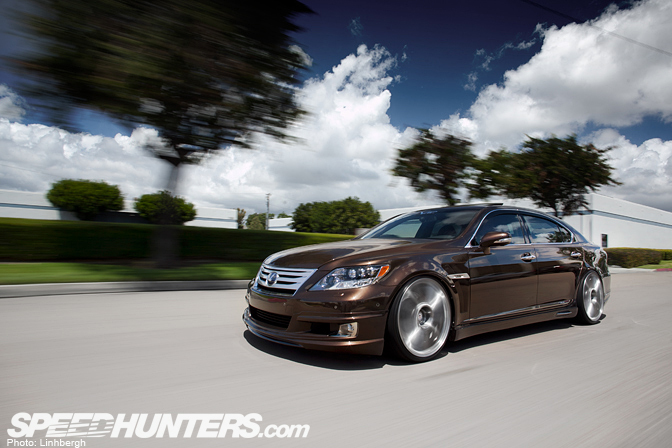 Then there's this 2011 Lexus LS600hL, bathed in Macadamia Metallic custom paint, which was built by Guy De Alwis of VIP Auto Salon. It is a much cleaner and classier approach to the sometimes overly done automotive VIP styling.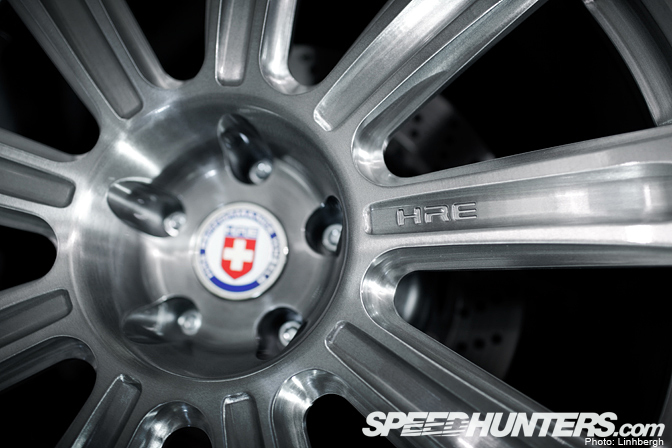 With VIP cars, wheel choice is the make-it-or-break-it factor. Guy decided not to go for the JDM route with wheels, but instead went with a set of American made HRE P93Ls wheels.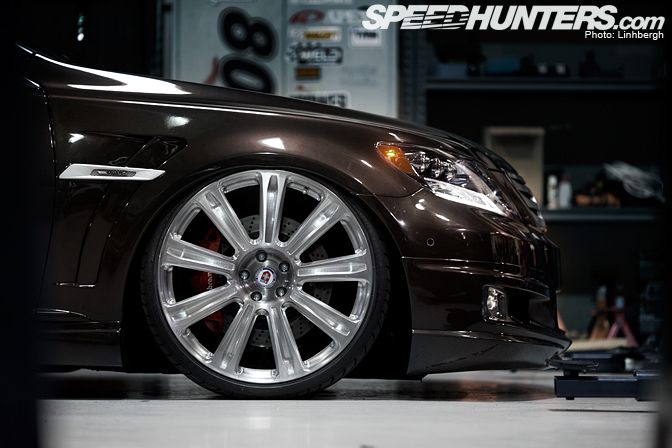 The front wheels are a massive 22×10" +6 and are wrapped with 245/30/22 FK452s from Falken.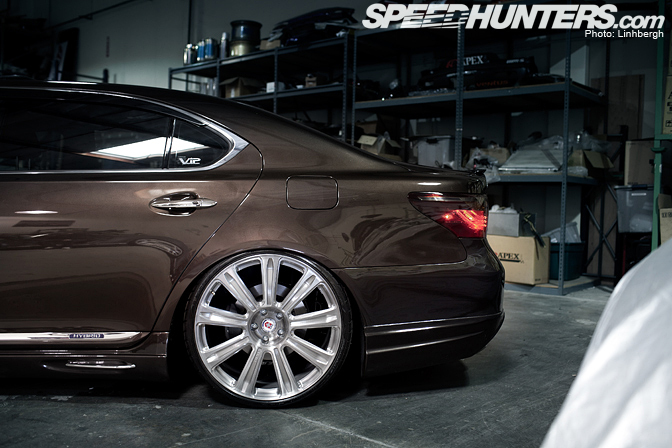 The rears are an even more massive 22×11" +19 wrapped with 285/25/22 sized tires.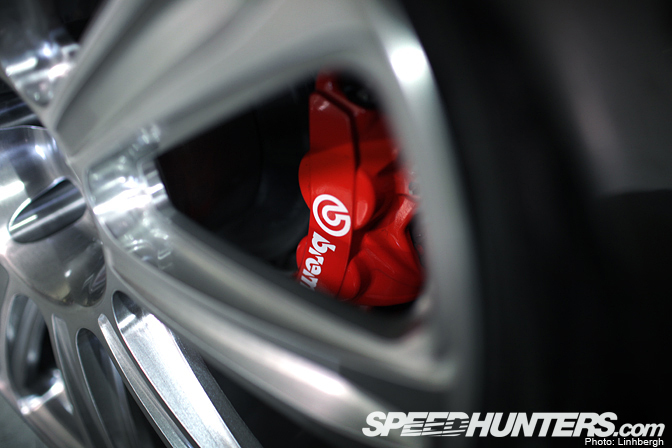 The stock front brakes have been replaced and upgraded to a set of 6-piston monoblock calipers with 15-inch discs from Brembo.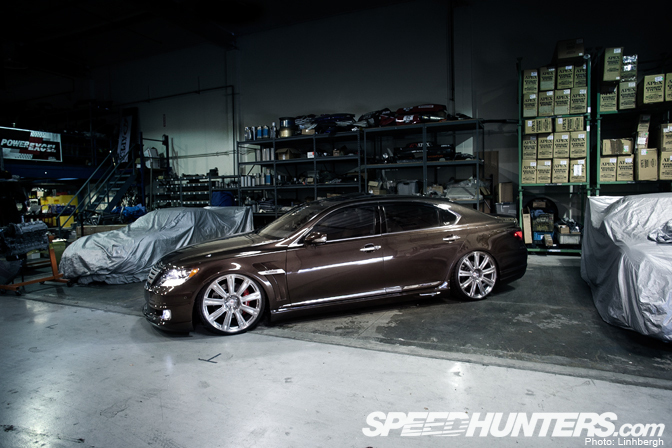 The car's static drop has been brought to you with a custom air suspension setup by Universal Air.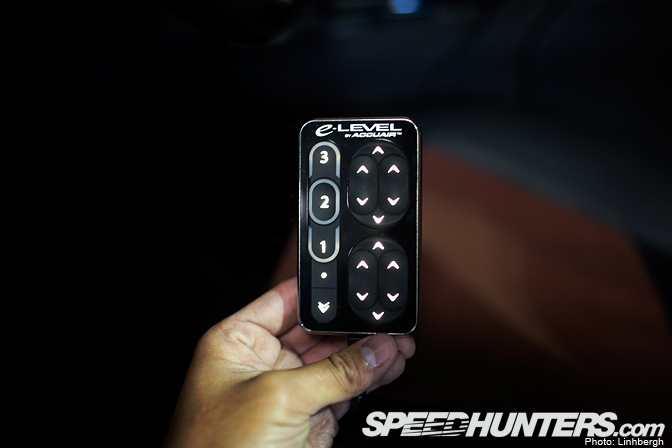 This almost-iOS looking device is what controls the ride height. The three ride height settings are slammed, more slammed, and absolutely hammered.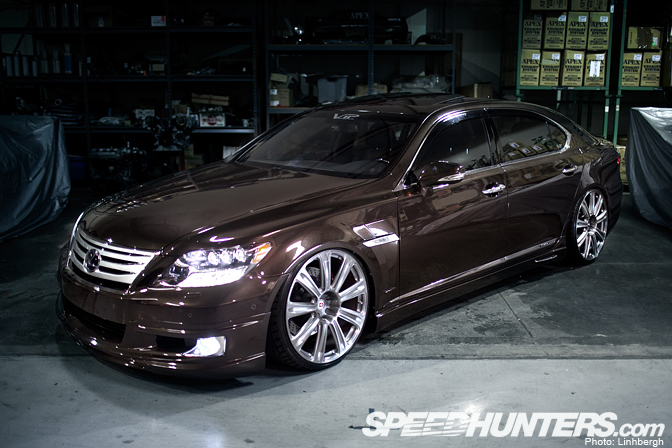 As with any VIP style car, stock trim will not do. Guy chose the clean look of the WALD International aero styling package which includes front and rear lip spoiler…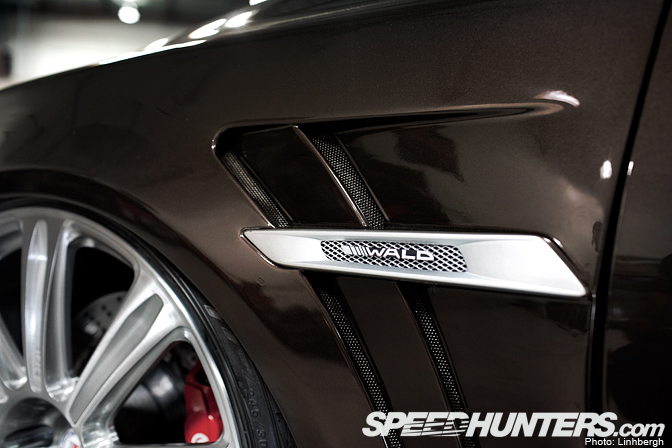 …rocker panels, roof and trunk spoiler and replacement sport fenders.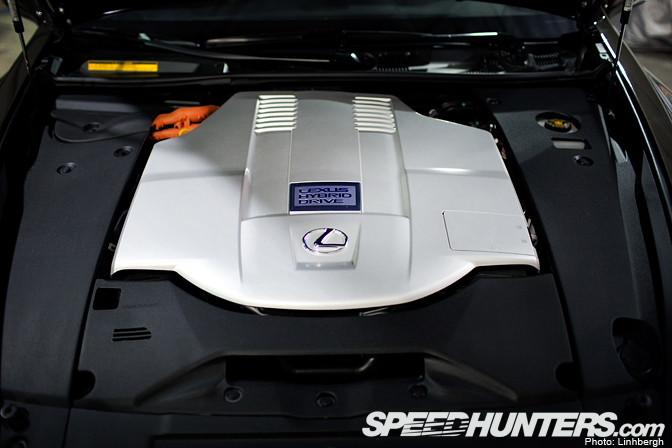 The Lexus' V8 hybrid motor has been left completely stock. I have to admit that seeing so much plastic over the engine bay bring a bit of sadness to me. Lexus really doesn't want you touching the motor in anyway.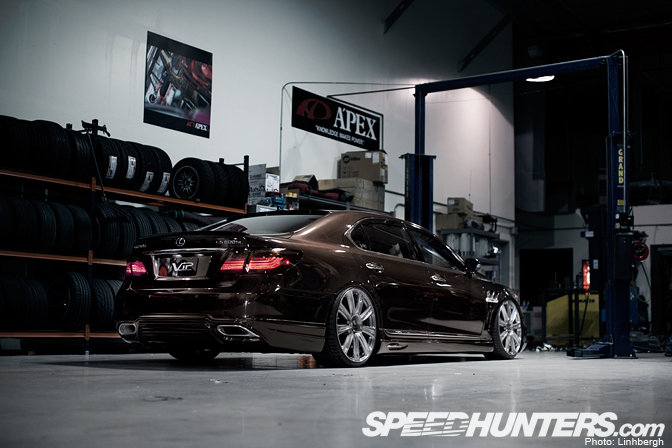 One thing that is neat about this hybrid version of the LS is that the motor switches off when the car is stationary for fuel efficiency. But when Guy feels that he needs to put the hammer down, the 5.0L V8 bellows quite nicely with the addition of a Performance Tube Systems Joe Z series axle back exhaust system.
What's a luxury VIP car without a bit of go (be it a smooth one), right?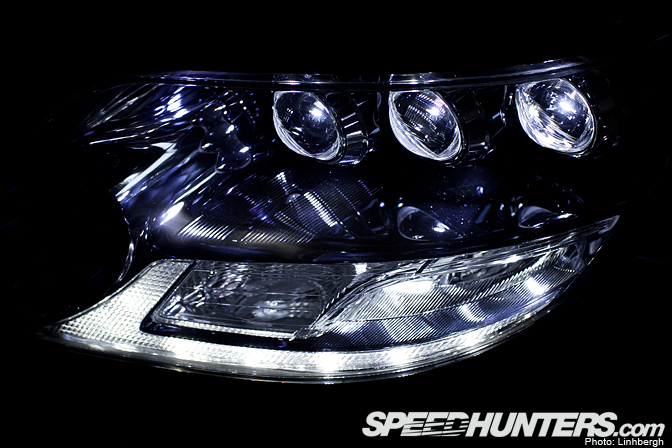 The exterior and interior lighting has been upgraded by the guys from VLEDS.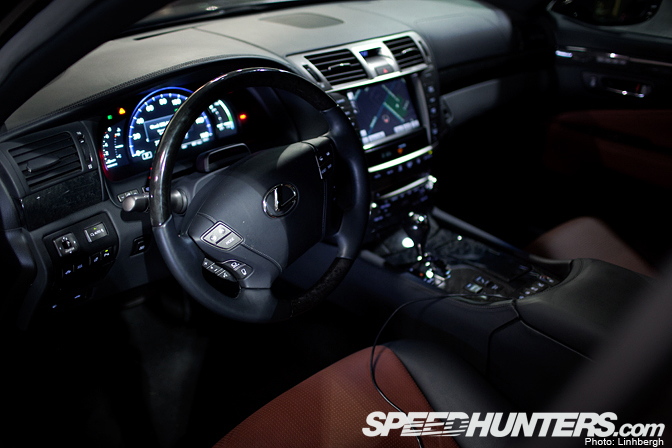 Speaking of interior, when you open the door the interior may look completely stock but there are a few subtle touches that make the already classy car just a bit classier, like the custom interior by Top Stitch. Guy also switched out the original Lexus window visors for a set from Japan. All the windows have been treated with a Huper Optik ceramic-based window film from STM.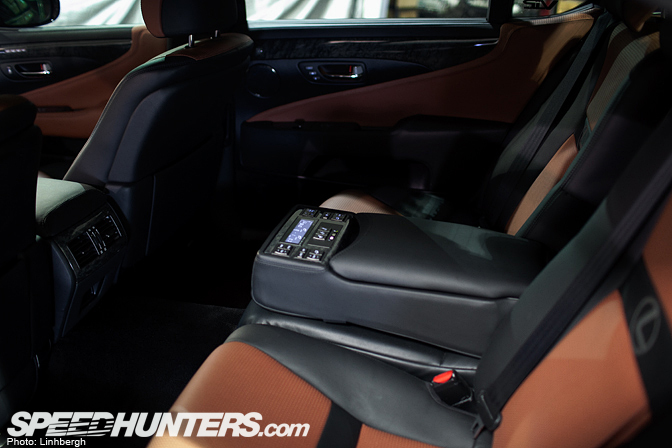 The interior of the LS600hL is already quite luxurious from the factory, so it really didn't need to much extra dressing up. The rear arm rest is a good indication of that.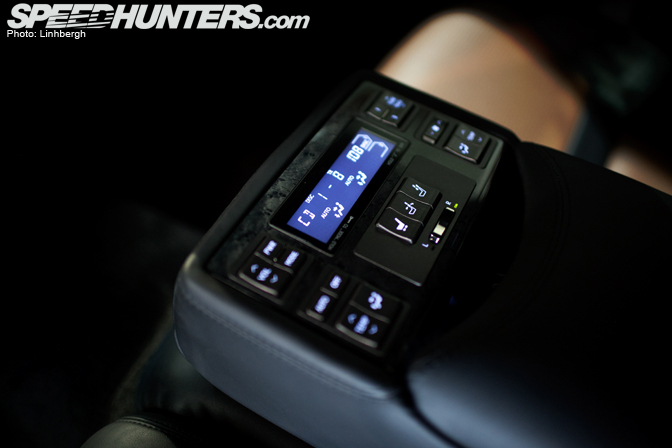 The rear arm rest is the comfort control center. Each side has its own volume control and the whole bench can recline. Though that's just the start of it….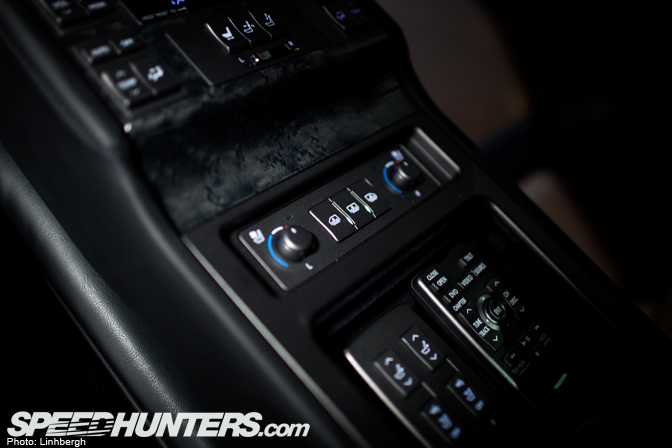 Open up the arm rest and you'll find even more comfort control settings. Each seat has its own climate control and tucked into the arm rest itself are two controllers.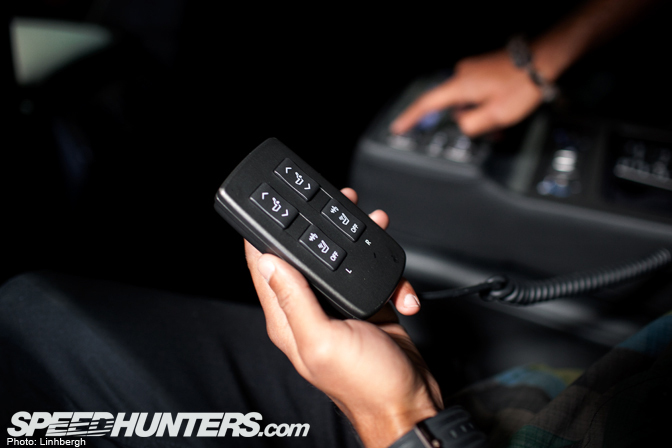 One is to control the built in massage system…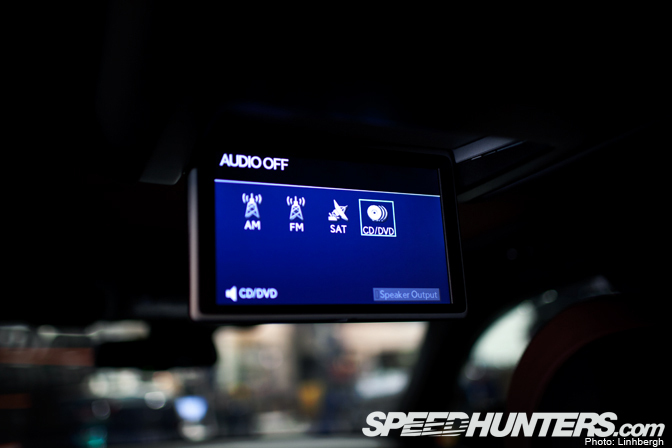 …and the other reveals the LCD display that comes down from the ceiling. This is definitely car that you'd want to sit passenger for rather than to drive.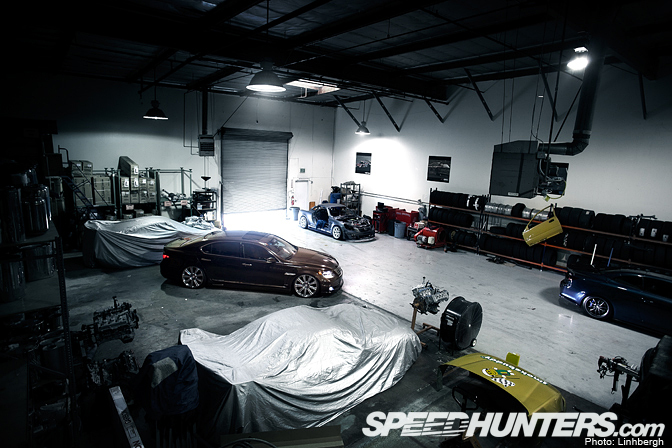 Overall, the VIP Auto Salon Lexus LS600hL is a much more understated sort of classy. If it was a person, it would be a person that has money, but is smart enough not to flash around to the rest of the world that he or she has that money.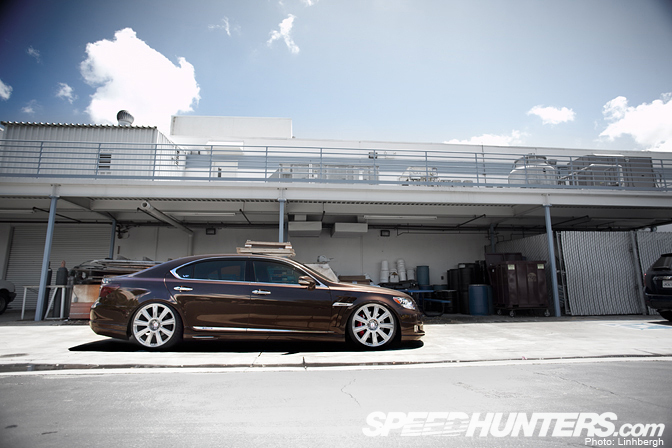 Understated, classy and luxurious. What more can you ask for in a VIP car?
-Linhbergh
Special thanks to APEXi USA for letting us use their warehouse space to shoot the car.