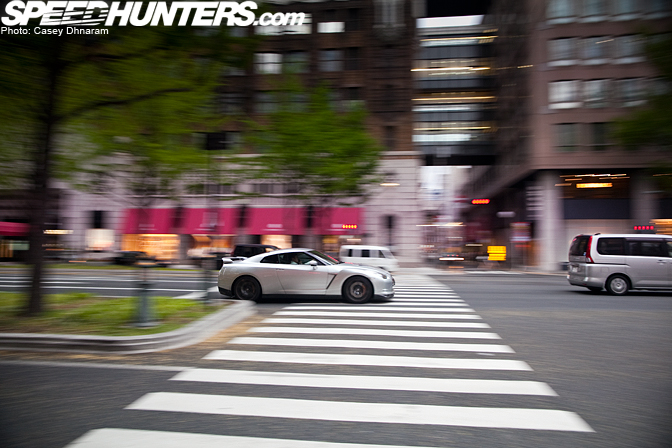 During our Builds month, Speedhunters exposed Australian Nigel Petrie's Toyota Hilux drift build. A lot has happened to the Hilux since then, so here's an update from Nigel on what he's been working on in his Melbourne garage.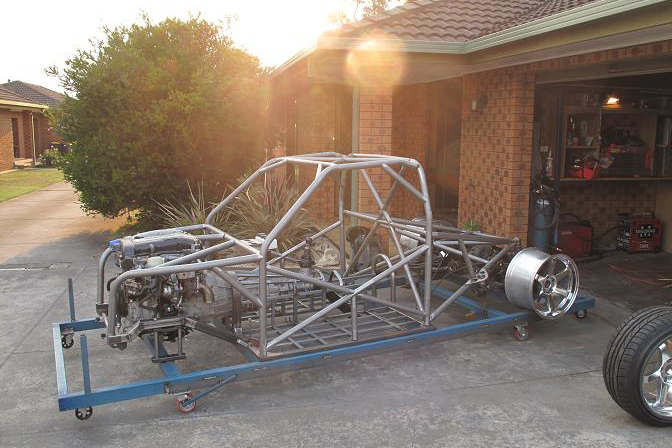 Hey guys! I'm Nigel and here we are again, peeking into the one-car garage that I spend most of my after hours time creating all types of metalwork art. Since you last saw it on Speedhunters a lot have things have changed.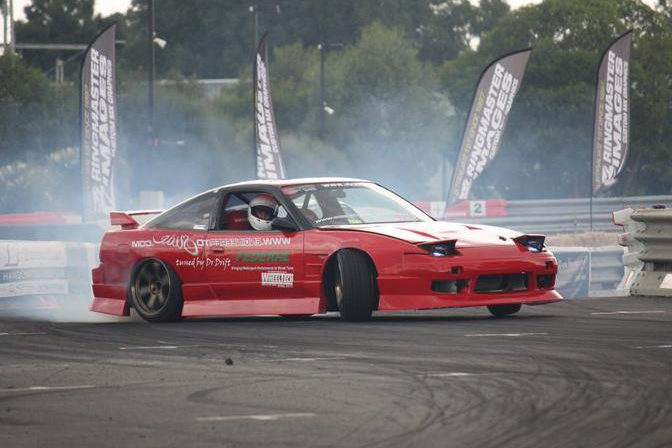 Motivation and progress slowed down a little as a lot of my time was taken up by preparing for a five day set of demonstration drifting at the Melbourne Show Grounds for the Top Gear festival. What a great way to bring drifting into the spotlight.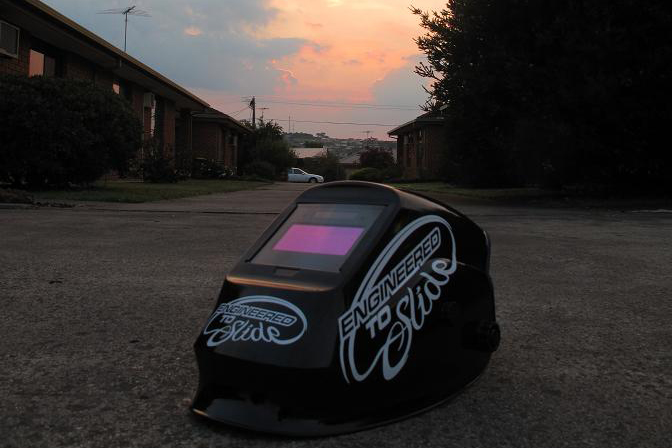 After the Top Gear festival was over I vowed to return to the ute build. My new TIG helmet arrived and after a quick respray and ETS sticker job it was time to get back into it.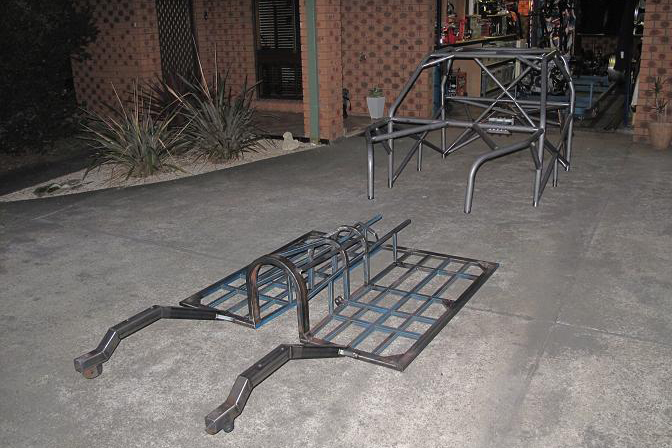 In all honesty, the more I looked at what I had done the more demotivated I became. I was so happy with my tube work (let's face it after $1300 worth I couldn't afford not to be) but I wasn't happy with the floor, engine mount and gearbox surround. So the decision was made to cut the tracks off the floor and remove it to start again.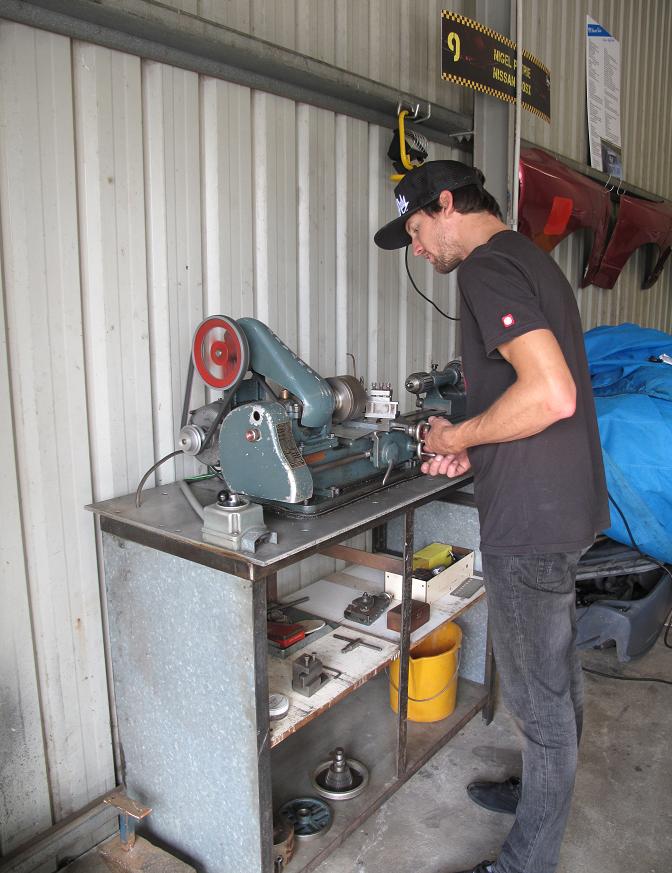 A workmate whose father recently passed away kindly gave me this lathe, it's a great little machine that makes those small jobs a whole lot easier. It lives at my parents place until I save for a house and shed of my own.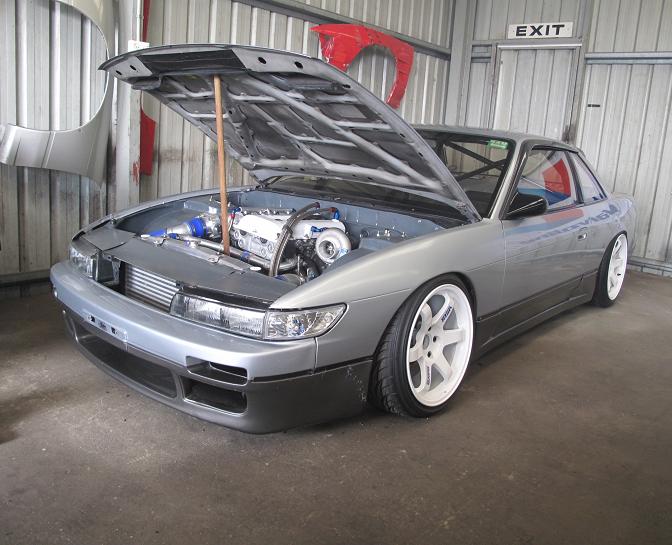 While at my parents I always unwrap my PS13 coupe, I absolutely love this car and it's a shame I haven't driven it in over a year. I'm looking forward to being able to get classic club registration in a few years time.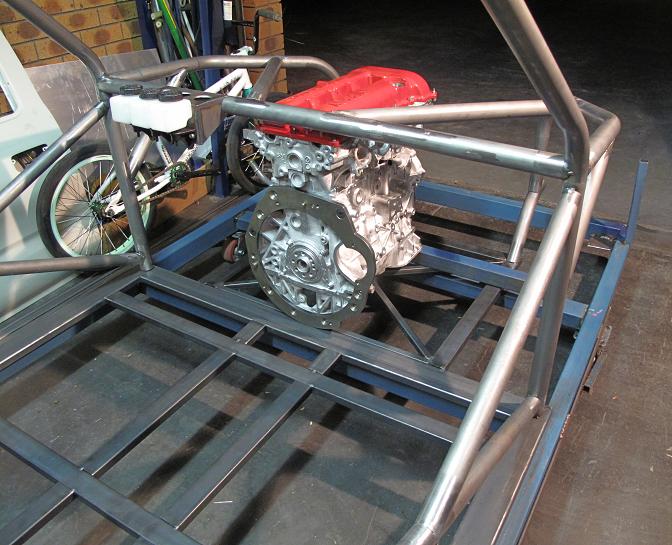 It only took a couple of hours to remake the floor. I got my local steel shop to precut most of my steel, for a small fee it's definitely worth the time saved doing it yourself. The S15 motor has now returned back to the S15 it came from and a blown S13 SR20 is now in place to dummy everything up.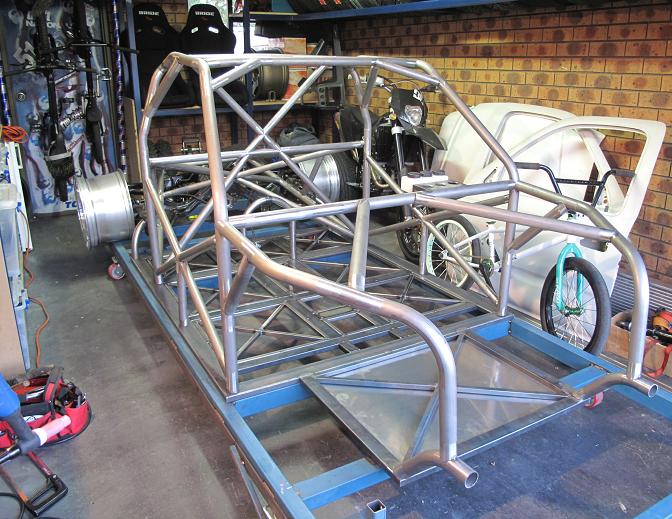 The floor sections that form an X in between the 25mmx75mm outer sections are made from 20mmx20mm box tubing and will form a mount for the alloy sheets to sit flush with the underside of the floor. This will create a totally flat and sealed floor.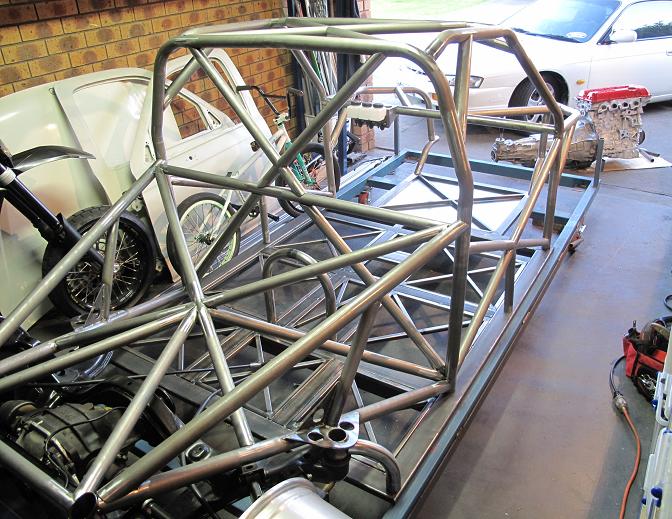 I also made the floor extend past the end of the cabin 400mm to help mount the fuel tank, battery and rear diffuser. In the foreground you can see the RB25 gearbox mounted to the SR20 motor ready for dummy fitting.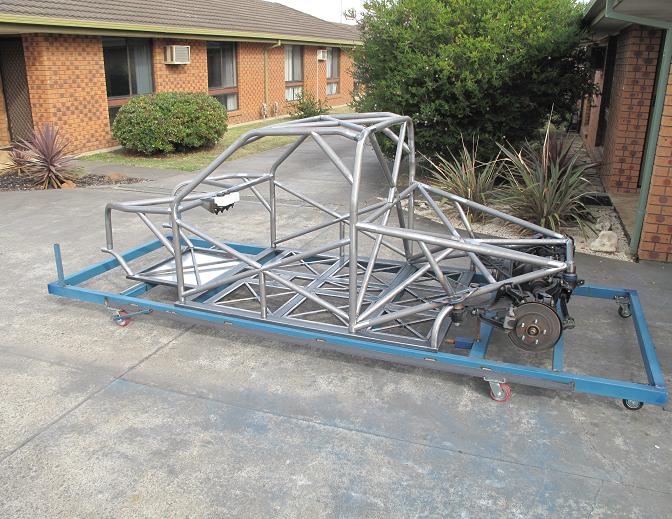 I'm a whole lot happier with the new floor layout and front end structure, theres another 7m of tube to be added to the engine and strut tower compartment before the chassis is finalized but I'm really starting to get excited to see it finished.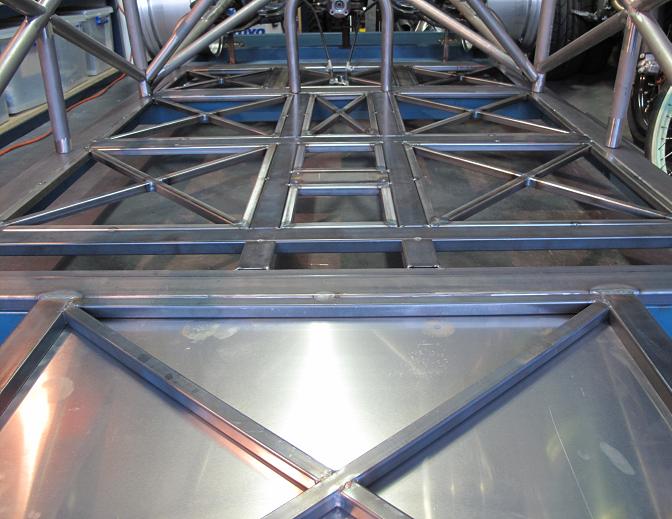 I've added more steel than needed in the floor but with the proposed height being so low and our Australian racetracks having such large ripple strips it's cheap insurance.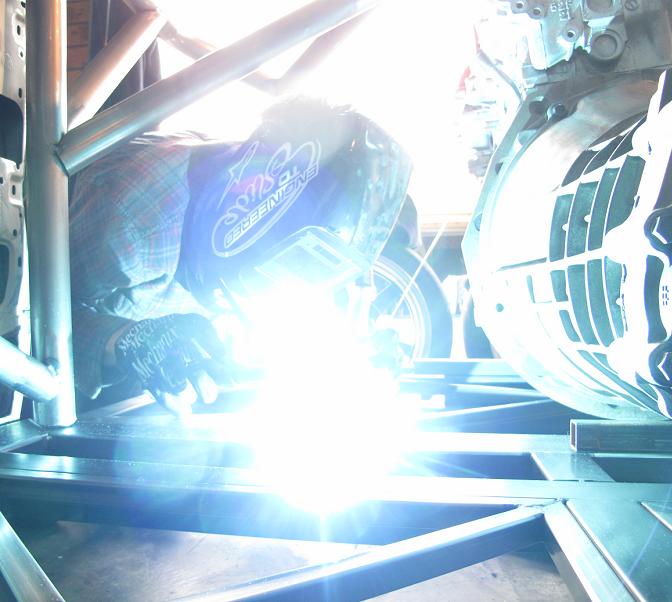 TIG welding is a new passion of mine, I have always been a race car fabrication geek and no single tool is used more than a TIG welder. I had never used a TIG before this project and that's the reason I started it; I wanted to learn how to weld, notch and a build chassis like the top race teams and there's no better way than throwing yourself in the deep-end. MIG will always have its place but TIG has my heart; it's quiet, clean and precise.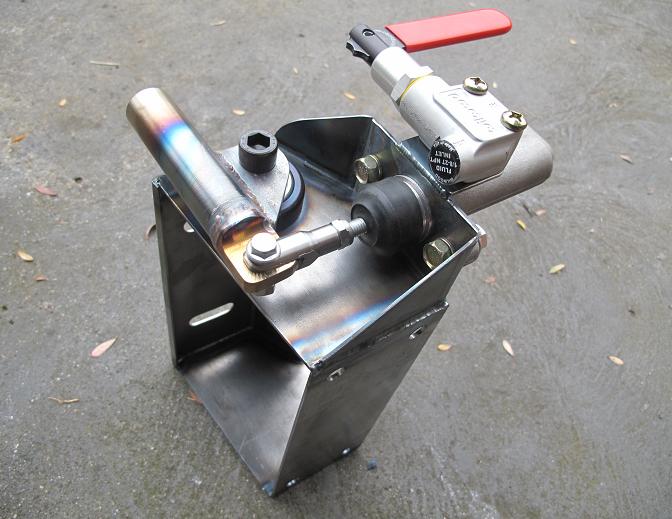 Heres a small detail you may be interested in, it's one mount that does three jobs. When building a race car I found you have to think far ahead about what you will need and where can it be mounted to save weight and clutter. I decided I'd integrate my gearbox mount with a brake bias lever and handbrake all in one. The handle for the handbrake raises up next to the gearshifter for comfort.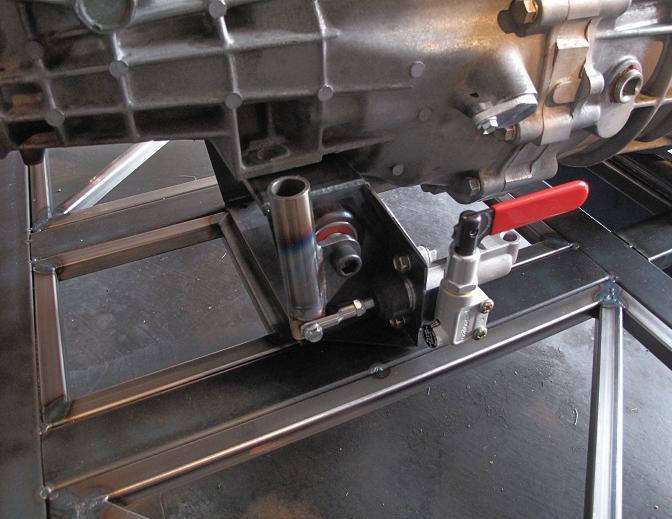 As you can see it's mounted very low for maximum leverage and screwed into four tapped crush tubes pre-welded in the floor.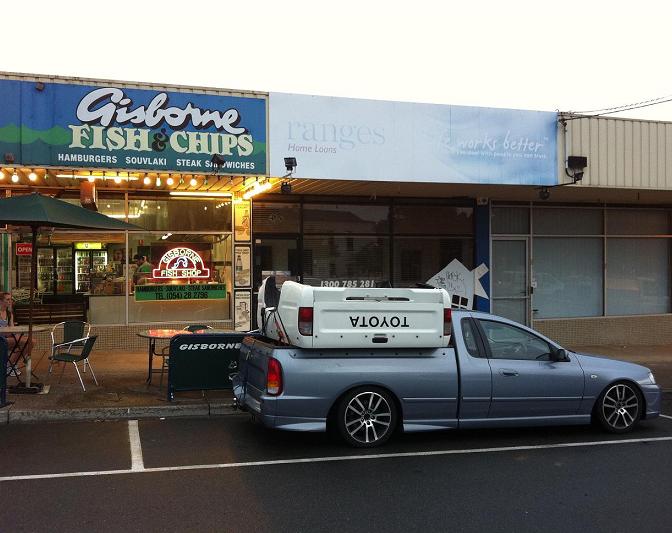 After finding a Hilux tub for a decent price I picked it up and started measuring. It's an Extra cab which means it's the short-bed version, so this will need to be lengthened 150mm forward of the rear wheels to ensure the wheelbase is correct. The width needs altering with the new rear tracking being 1700mm with the 18×10.5 +15 wheels planned to run on it.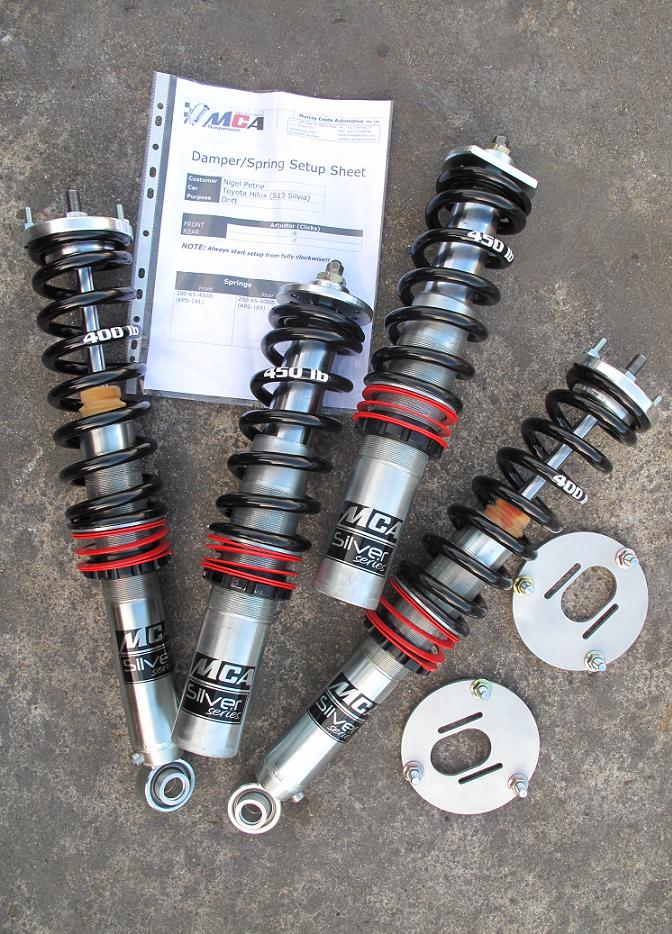 I had Josh and Murray Coote from MCA Suspension build a new set of coilovers for my ute. Some of you may know Josh, a fellow drifter who competes in Australia and New Zealand. I sent Josh a few measurements around a month ago and they built these struts for me. Having some incredible adjustability they will allow the setup process to be much easier. Also having the option to talk to the people who actually hand build the struts is invaluable.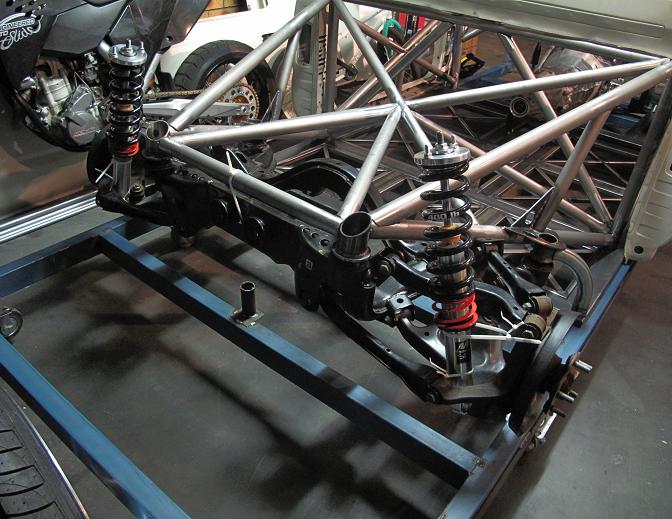 The rear struts will bolt onto another removable crossmember giving me more adjustability when it comes time for testing.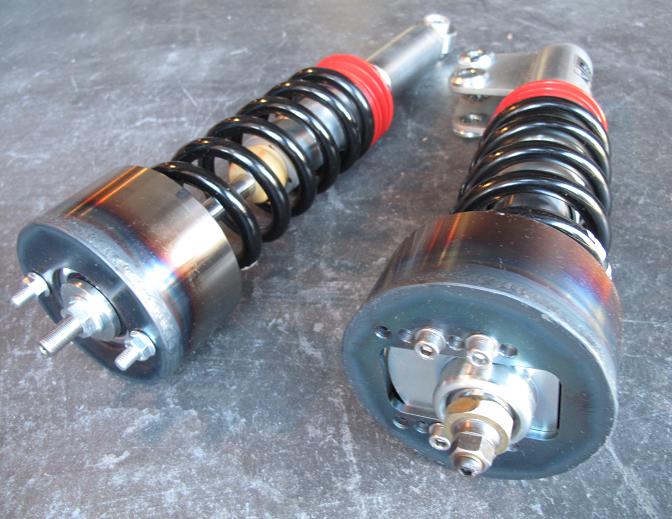 I fabricated some strut tops for the rear and front struts. Tube will be welded and gusseted directly to these, setting up the front caster and camber is a little tricky so it takes a lot of clamping and tacking until the final position is found.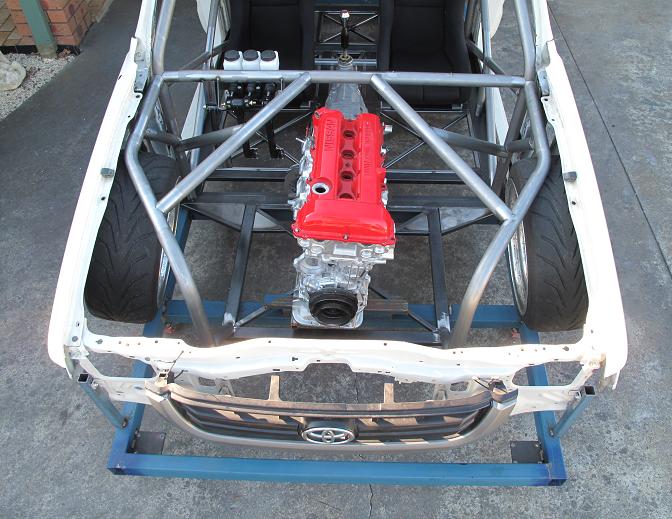 The engine mounts will run off a tube crossmember that goes under the motor and supports the lower control arms and steering rack. There's around 4 meters of tube that still has to go in the engine bay to finalise it. I'll be using the low port S15 version motor to keep the inlet manifold low, while the exhaust side will run a low mount turbo design.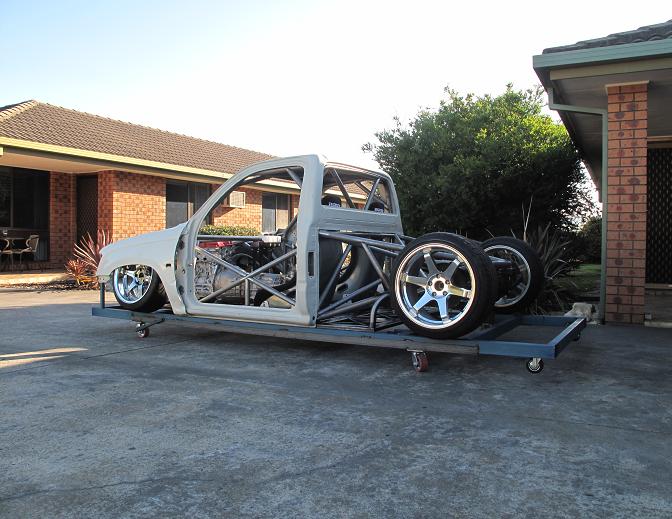 Ride height will be setup to leave the floor 65mm for the tarmac, at that point everything is optimized for functionality. One of the biggest reasons for this build was to  raise the suspension and lower the body. Looks and performance come together!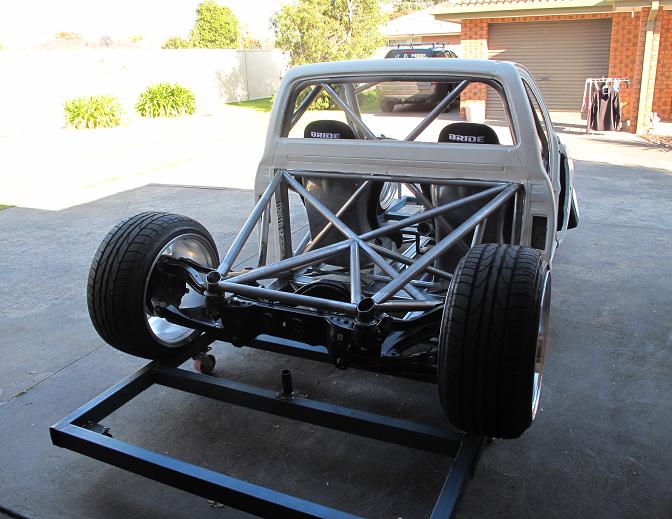 Lots of tube, a pair of Brides and 10.5-inch wide wheels with 235 stretched on them. This is not your regular Hilux!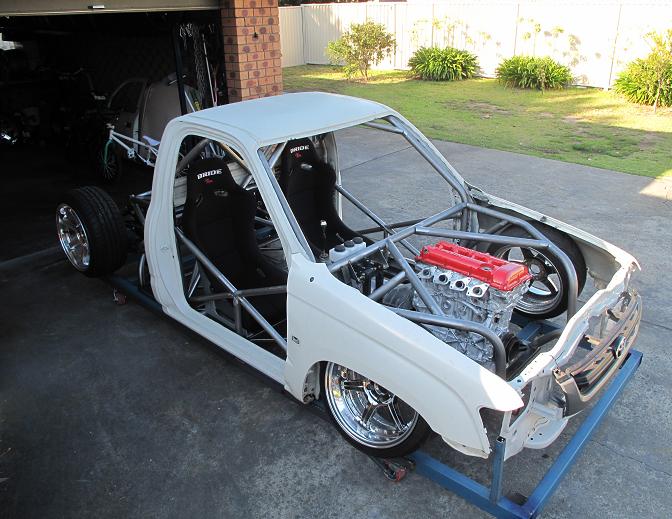 Undertaking a build like this is a massive test. It's a test on your vision, your persistence, your patience and your skills. It occupies most of your mind, from when you wake up to when you go to sleep, it's not glamorous, you miss out on a lot of life's simple pleasures and it re-scalps the person you are. To me it's more than an automobile, it's an extension of my personality. With hard work comes rewards and I guarantee there will be tears of happiness when this hits the track for the first time.
Photos & Words by Nigel Petrie