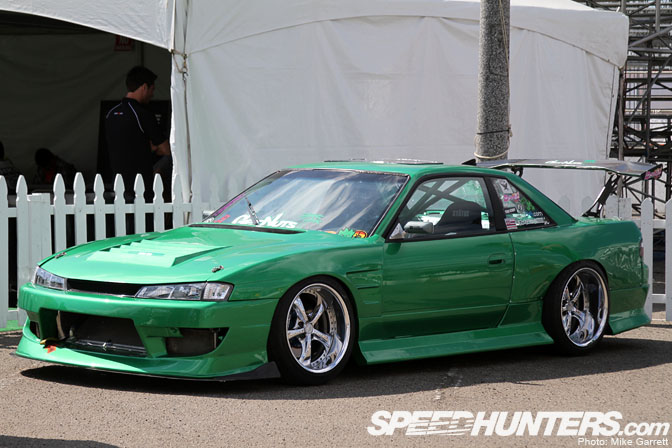 There's always lots of energy at Formula Drift Long Beach. This is true not only on the track and in the stands, but across the Firestone bridge at the show car display.
Fatlace has once again teamed up with Formula Drift for the Slammed Society Showcase the first show of the year brought quite a turnout. Before the Top 32 on Saturday I walked over and had a look at the cars.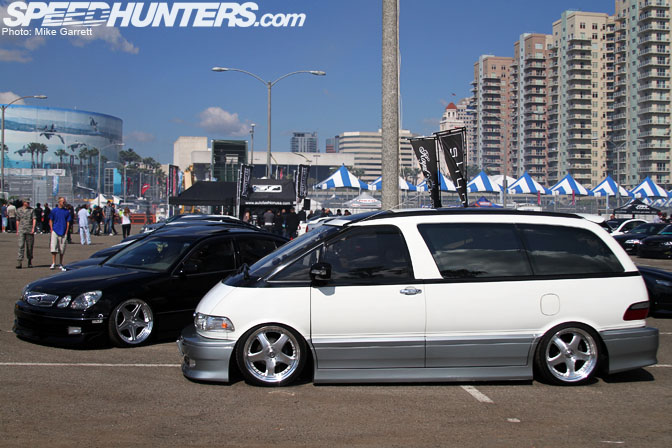 Jumping at the opportunity to be seen by the thousands of spectators, some of Southern California's finest vehicles assembled for the Showcase. Many of these cars I'd seen before, but some I had not.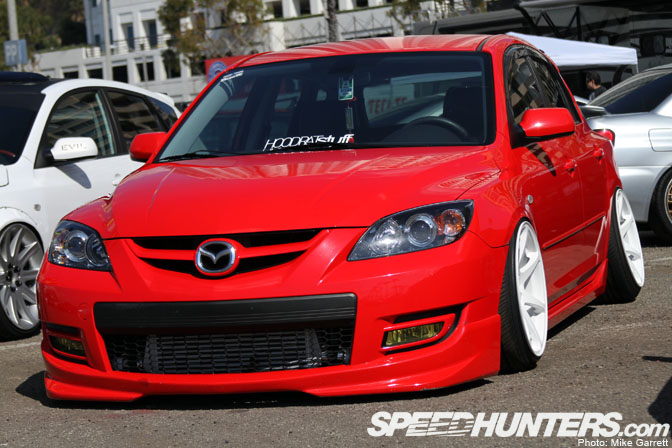 I've heard some people say that the "stance" movement is dying off, but you wouldn't know it by walking around this show. It looks like stretched tires and tons of negative camber are still king in these parts.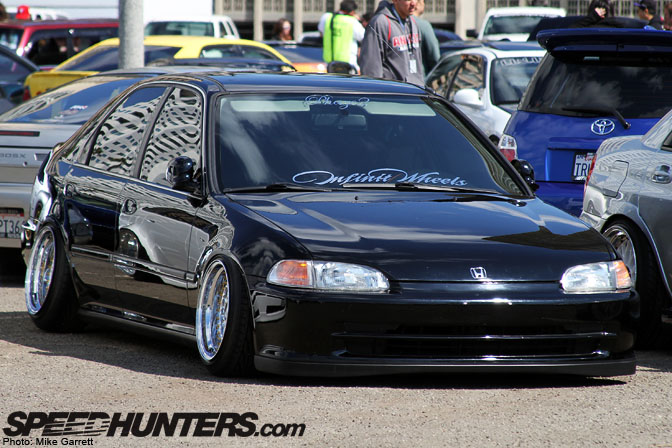 Here's one for Honda Month – a stretched out and slammed Civic sedan.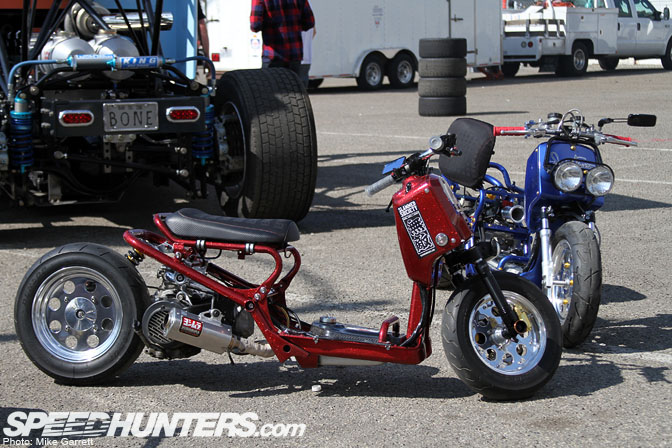 Can't forget about the Ruckus guys either. Some of these little bikes are downright bitchin'.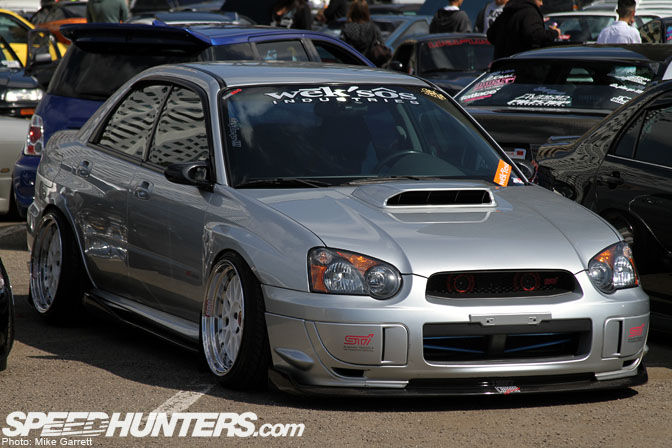 Not the first time you guys have seen this STI most likely, but wow. I believe this car is out of Northen California.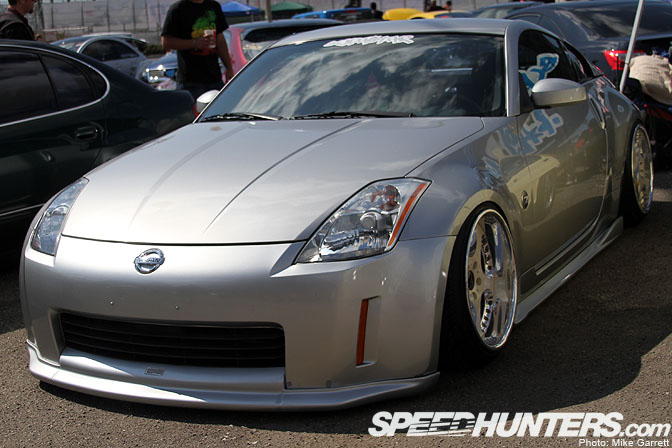 Not too many cars pull of the camber and stretch look better than a Z33.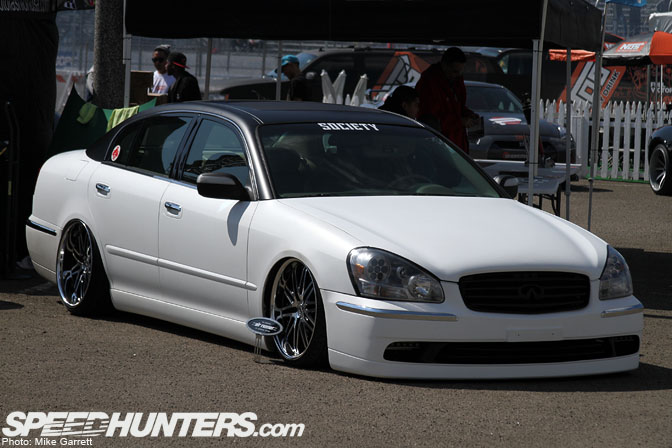 Caught a look at the Fatlace Q45 project for the first place. Looks pretty fresh with its flat white wrap.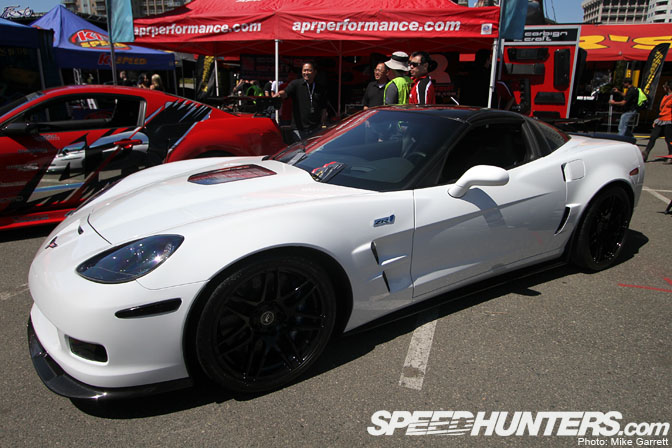 This Corvette ZR1 in the vendor area was also sporting a flat white finish.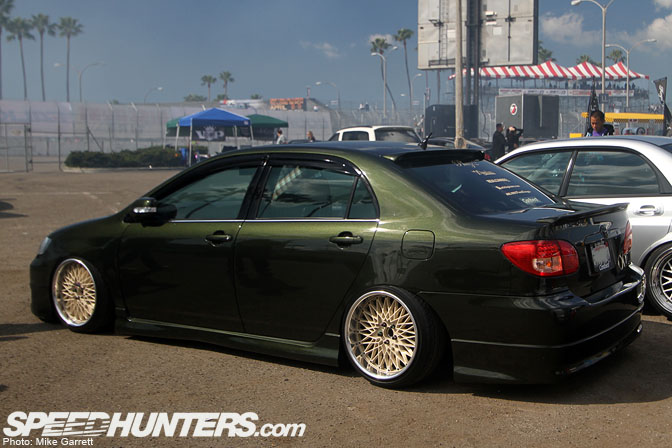 Sometimes you get the feeling that you can take just about any car and do it up with some aggressive wheels and a big drop. Whether it's a Toyota Corolla…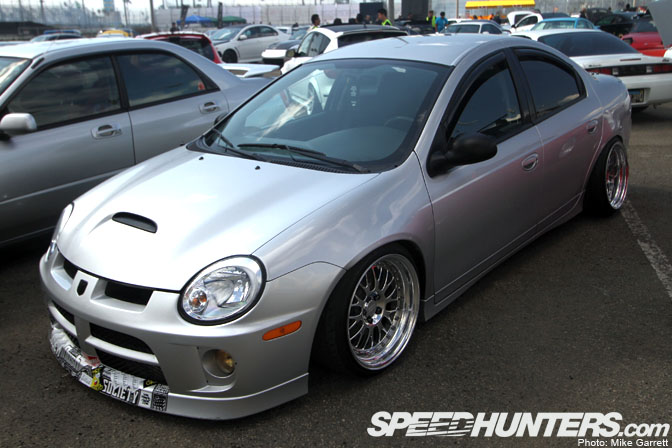 …or a Dodge Neon SRT4.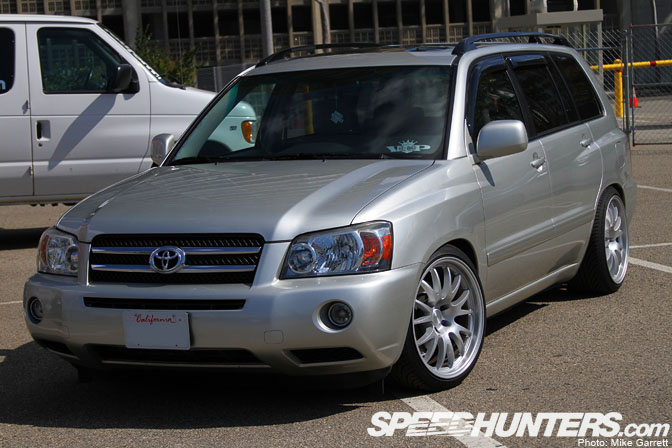 Here's something I don't think I've ever seen modified before – a Toyota Highlander SUV.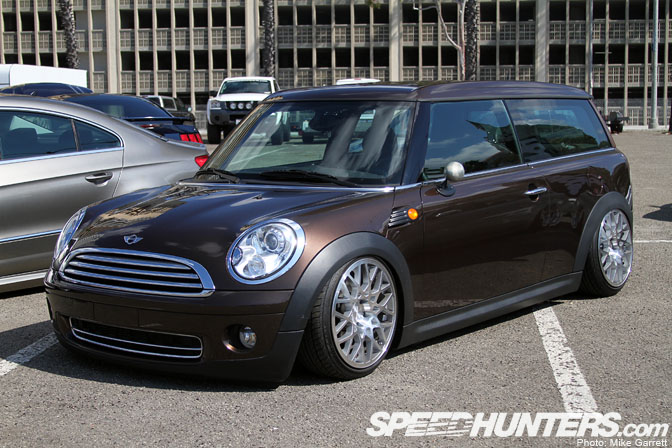 The Rotiform crew was out with a solid group of cars, including this internet famous MINI Clubman.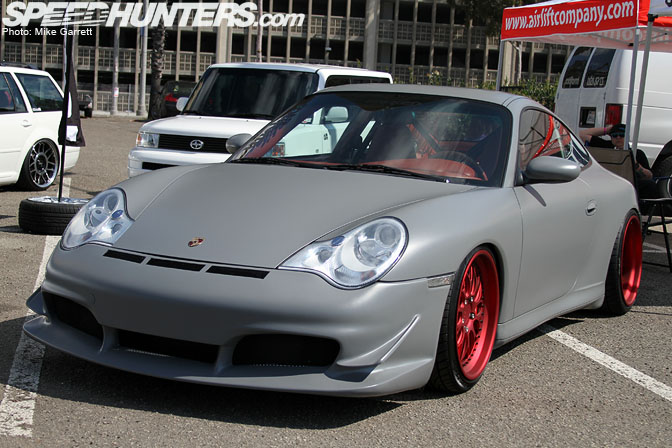 How about this gray on red Porsche?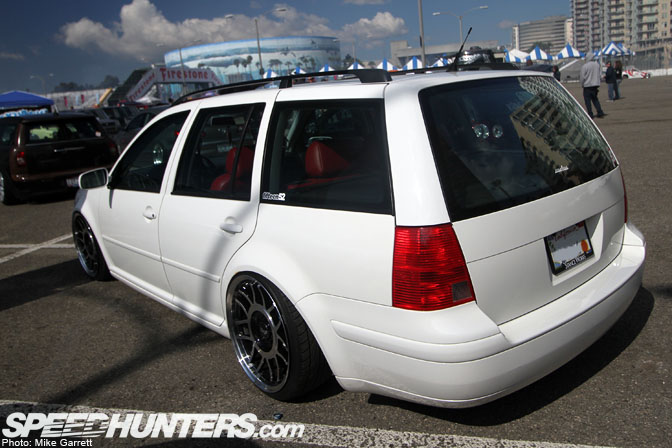 One of my favorite cars of the event was this Jetta Wagon on reproductions of VW's classic "snowflake" wheel.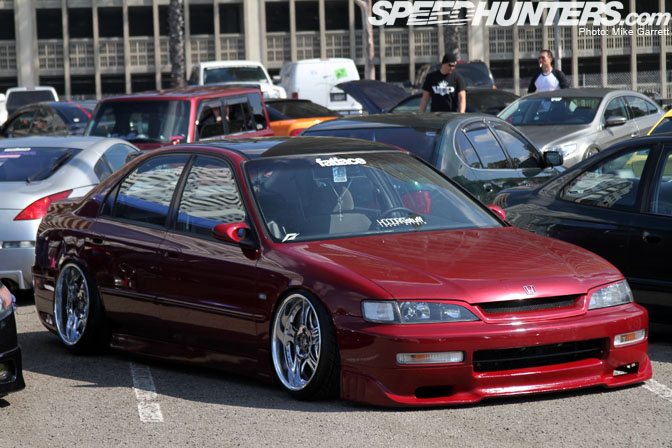 You might remember this Accord from our NFS Socal event. Since then it's had a change of wheels for a more VIP-inspired look.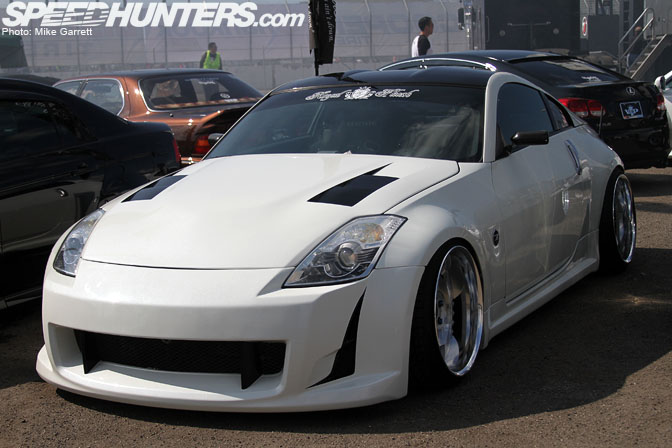 Here's another Z for you. Really like the look of the black roof and hood vents.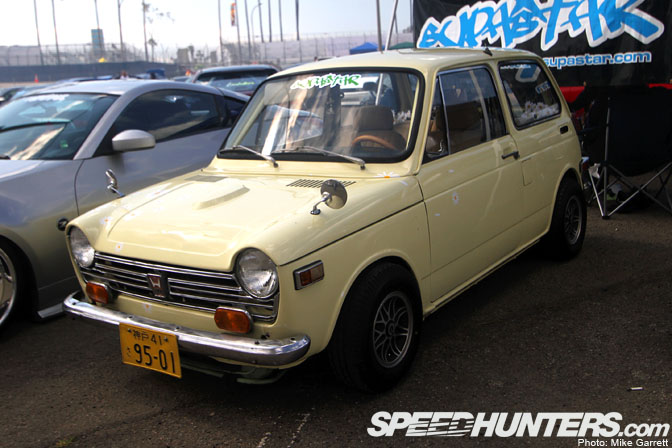 In a group of slammed sports cars and VIP sedans, this little Honda 600 certainly stood out.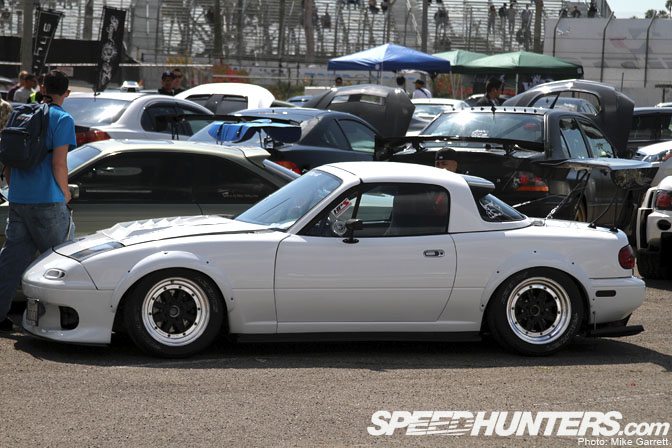 As you can see, Jeff Abbot's NB wasn't the only Roadster at Long Beach on Saturday…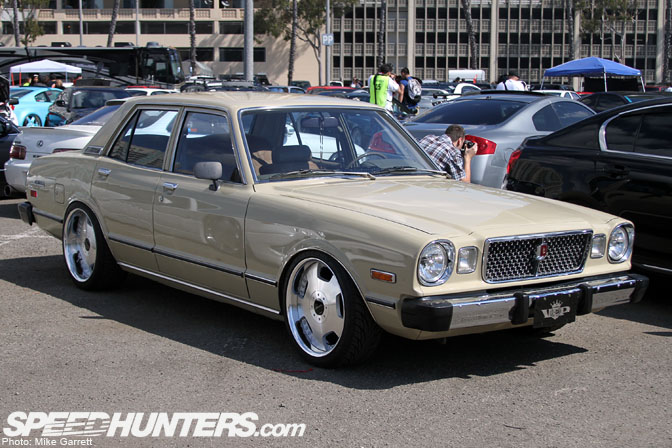 How about a first generation Cressida with Work Eurolines? Certainly unique.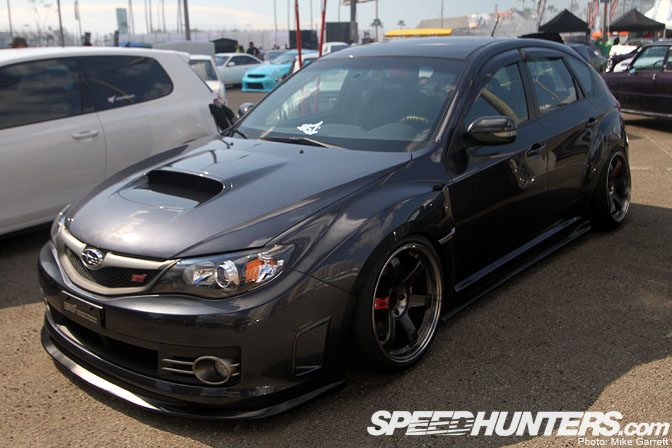 It wasn't as flashy as a lot of the other cars out there, but this GRB STI was spot on.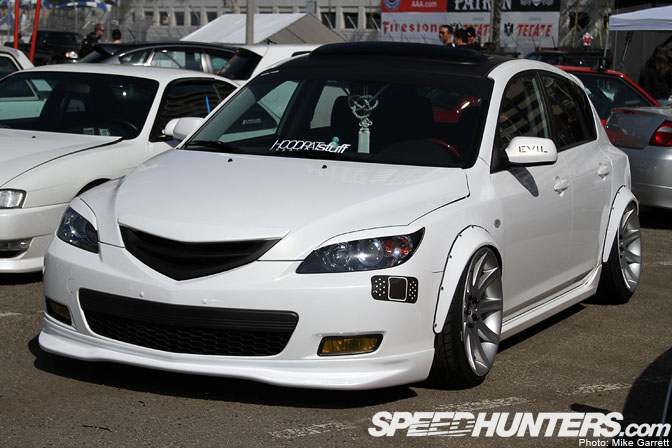 A Mazda3 with bolt-on flares with OEM BMW wheels. I don't think this guy has to worry about anyone copying his setup!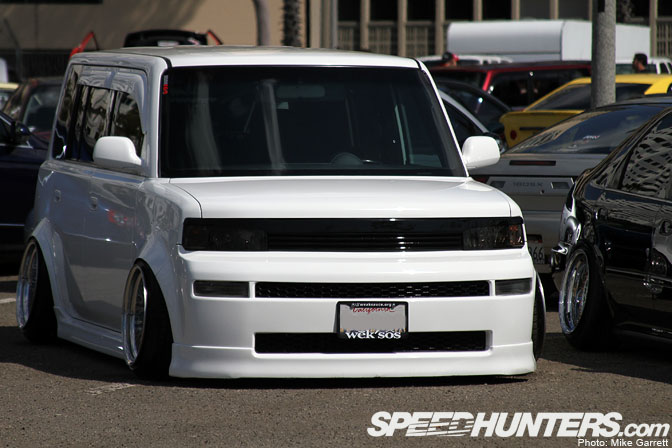 Couldn't do this without including a Scion, so I'll finish this up with a hammered xB.
Yep, the Slammed Society Showcase in Long Beach definitely lived up to its name.
-Mike Garrett