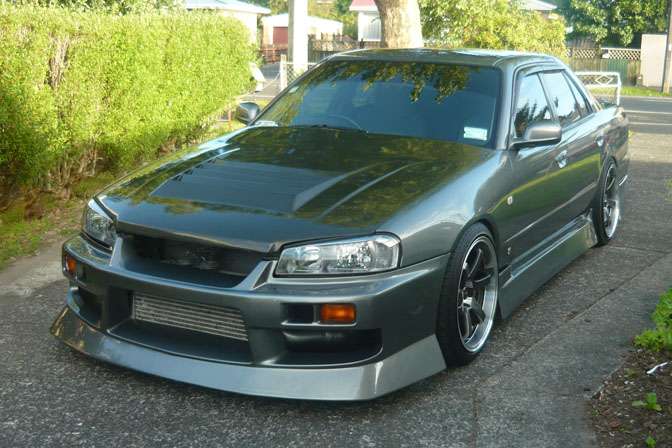 Jacob sent us some photos of his 2000 R34 Skyline Sedan from New Zealand and we knew it would be fine addition to our R34 posts today. The project started off as non-turbo shell that had been stolen and stripped. Although its seen drift action in the past, Jacob says the car is mainly a street cruiser and show machine now.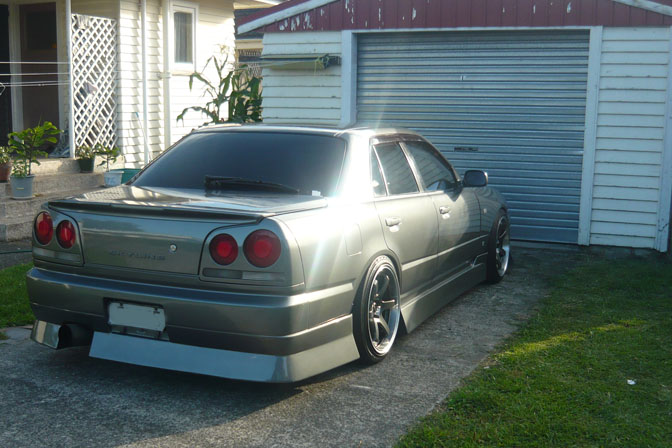 When it comes to a four-door R34, you can't do much better than the URAS kit. That's what Jacob decided to outfit to his car, along with a carbon fiber bonnet, or "hood" for us yanks.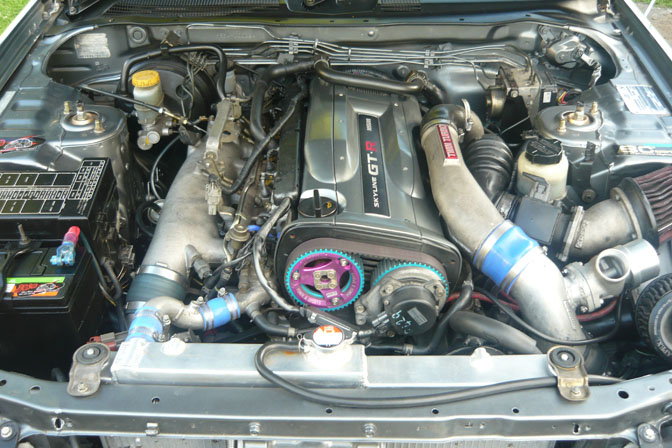 Powering Jacob's four-door is a full RB26DETT swap from an R34 GTR. He's tweaked it a bit with a set of HKS cam gears, HKS exhaust, Apexi intake and chip, and a Greddy front mount intercooler.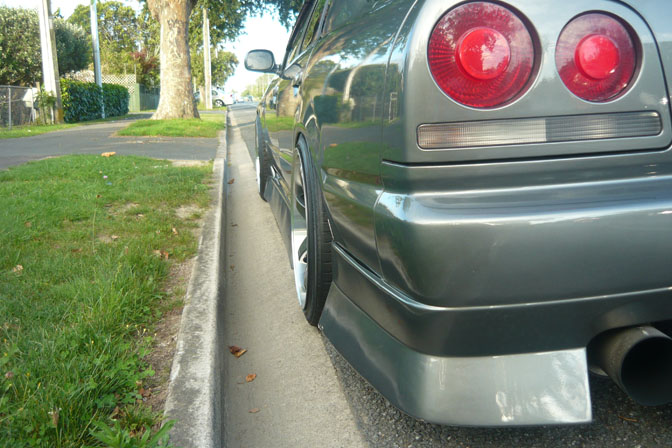 The stance comes from a set of BC Gold coilovers. Wheels are DTM Drift 18×9.5 +12 on each corner.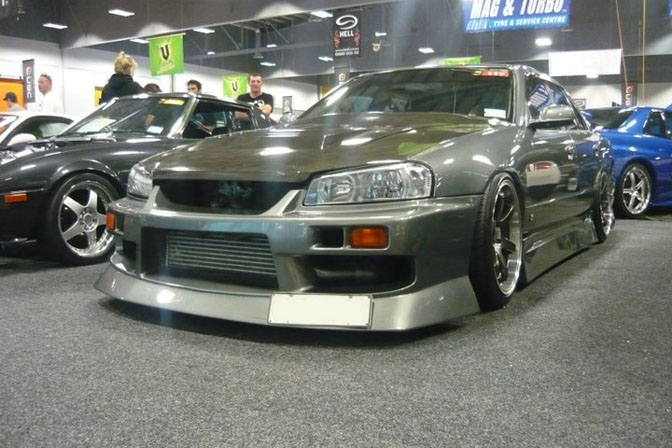 He also enclosed a shot of the car at the recent 4 and Rotary Nationals.
Another beastly street car on the streets of NZ.
Thanks for sharing Jacob!
-Mike Garrett