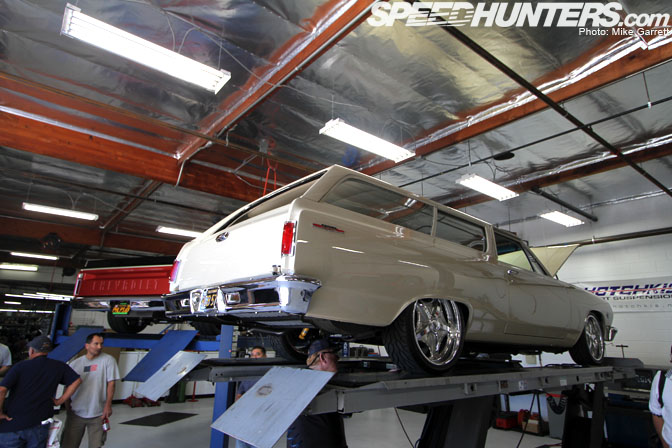 On Saturday our friends at Hotchkis Suspension opened up their facility in Santa Fe Springs for a big Open House and GM Car Meet.
An opportunity to enjoy a complimentary lunch, get a behind the scenes look at Hotchkis, and check out some cool GM muscle? I'm in.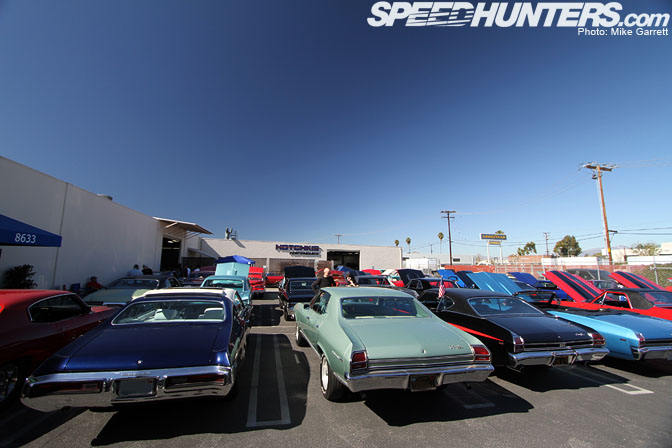 More specifically, this gathering was aimed towards owners of GM A-Body cars and C-10 pick up trucks. A great way for muscle car and pickup guys to enjoy their vehicles and learn a little about making them handle.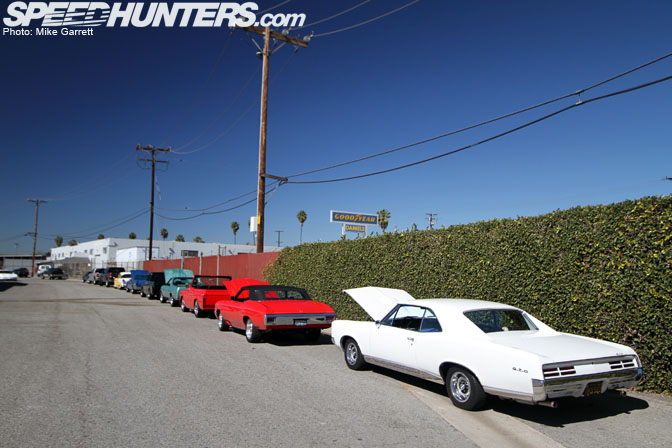 The entire Hotchkis parking lot and a good part of the surrounding street were filled with A-bodies and pickups.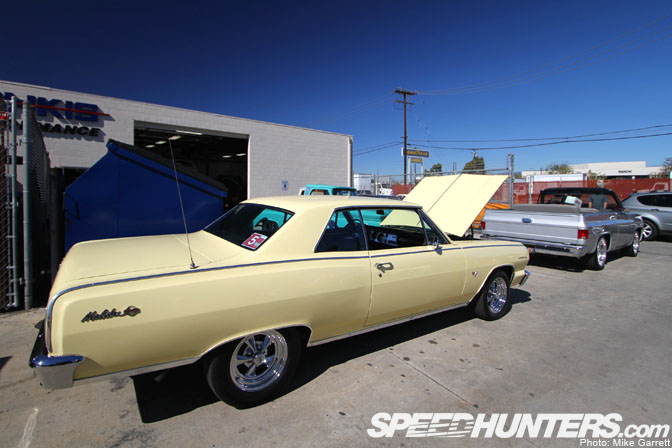 In case you didn't know which cars are classifed as A-bodies – that would be the Chrevrolet Chevelle, Malibu and El Camino…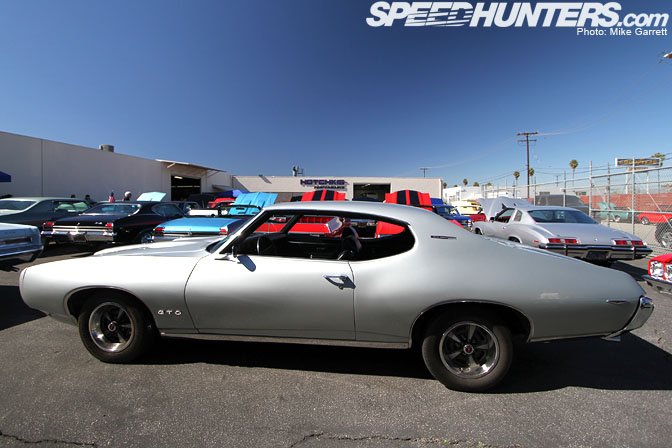 …the Pontiac Tempest, LeMans, and GTO.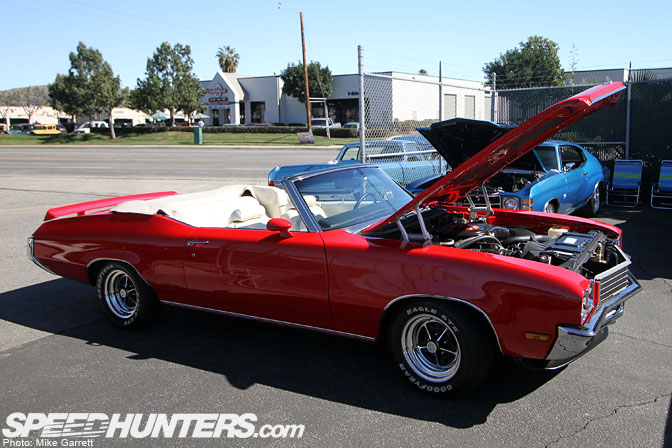 …and the Buick Skylark and GS. The Oldsmobile Cutlass and 4-4-2 are also included, but I don't recall seeing any at this particular gathering.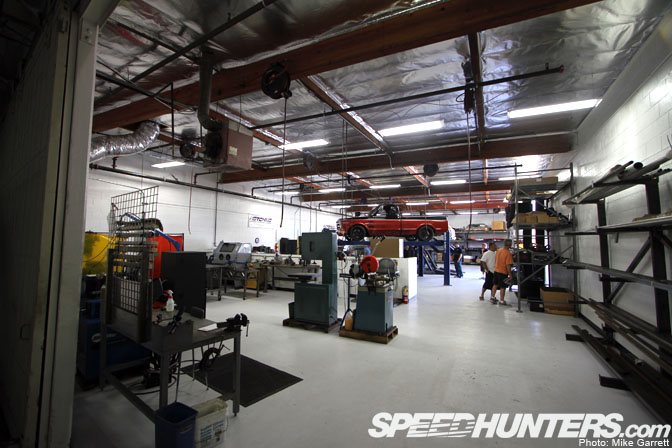 This was my first visit to Hotchkis and it's quite a place. Much larger and more elaborate than I was expecting.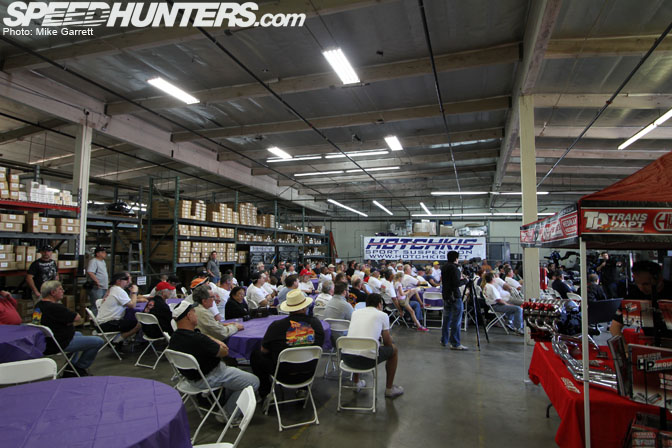 Part of the day's activites included a tech talk about performance suspension. Pretty cool to see all these muscle car owners taking an interest in handling!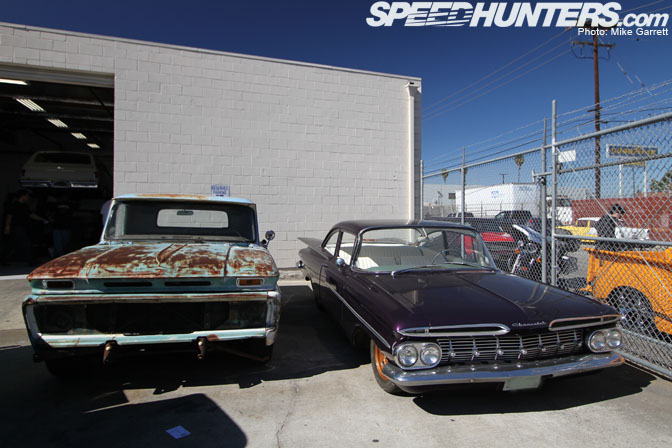 Besides the cars that came out for the meet, there was plenty of cool stuff to check out in and around the factory.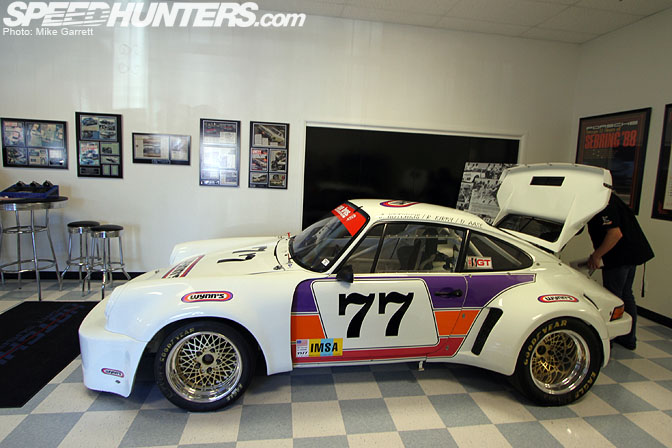 Linhbergh took quite an interest in this 911 that John Hotchkis drove in competition in Europe. Stay tuned for his spotlight.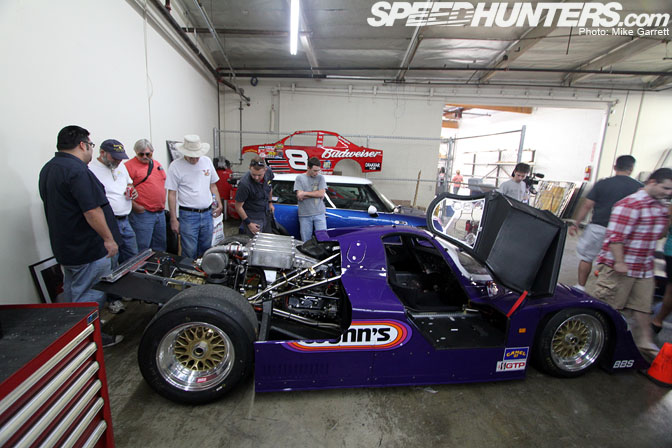 It turns out that Mr. Hotchkis has had quite a career as a racing driver. Check this Porsche 962 he once drove!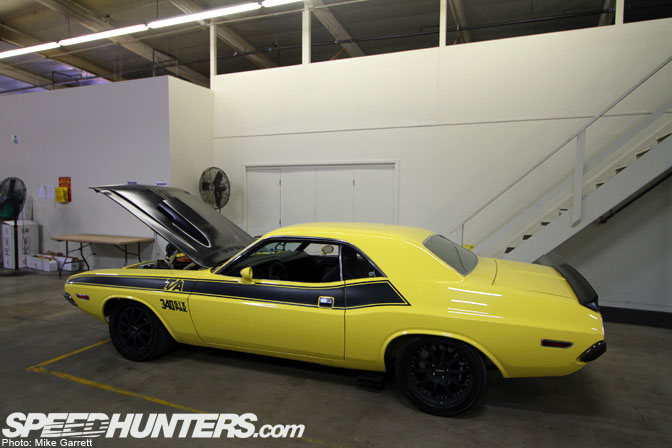 It seemed that the E-Max Challenger was feeling a little unloved with all the GM guys around, so I decided to snap a quick photo. Why not?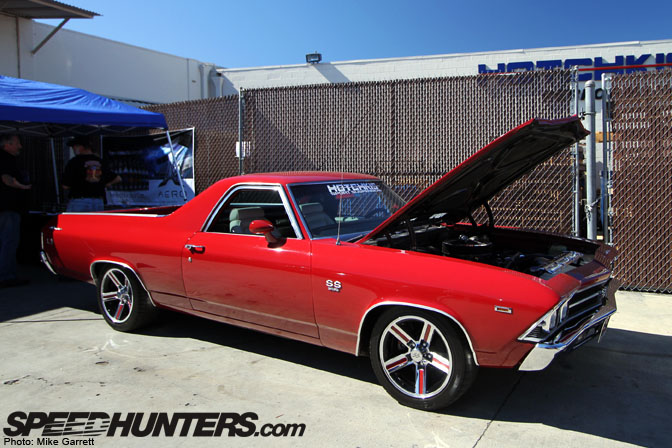 Back outside, this El Camino was looking pretty tough on IROC wheels.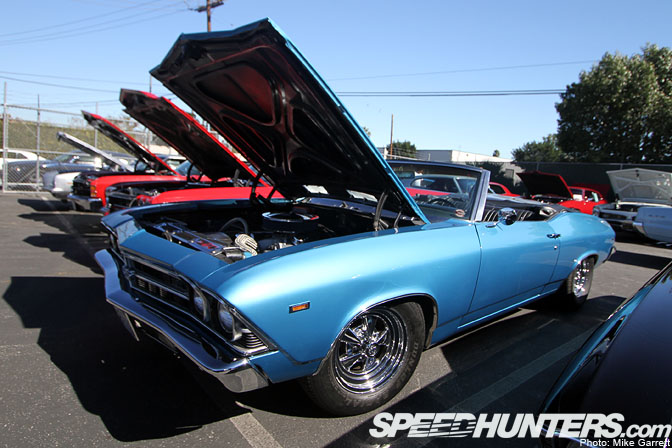 Drop tops, blue skies, and 80 degree temps in February. That's how it's done in Southern California.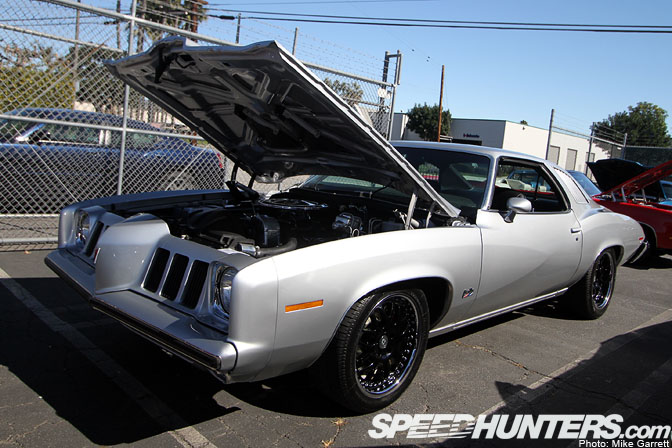 Another car that caught our eye was this modified Pontiac Grand Am. I beleive Linhbergh is also prepping a spotlight on this one.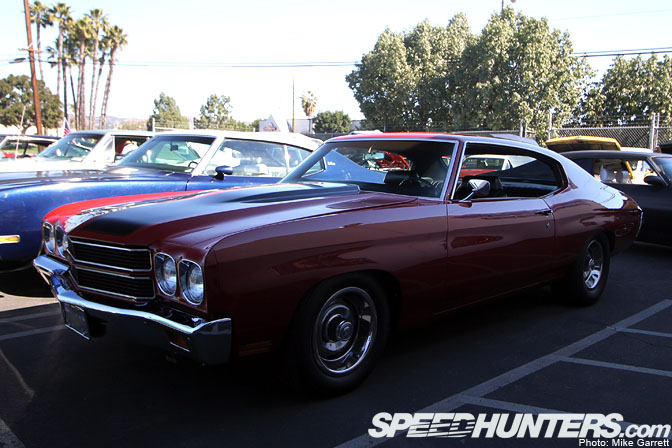 Love the stance on this Chevelle. Mean!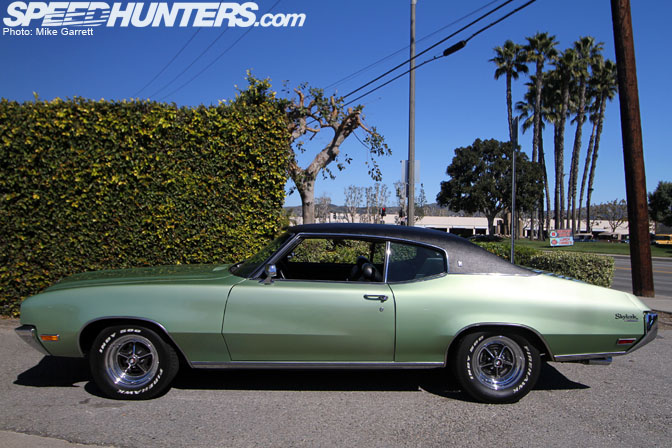 One of my personal favorites was this Buick GS.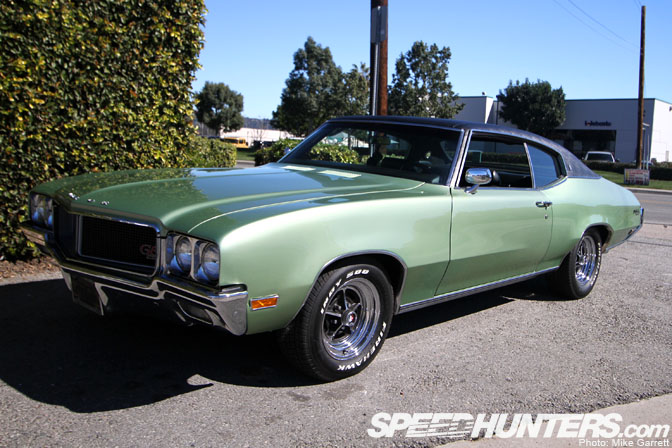 It was all original, but there's sometihng about that black vinyl top on green combination. A great looking car.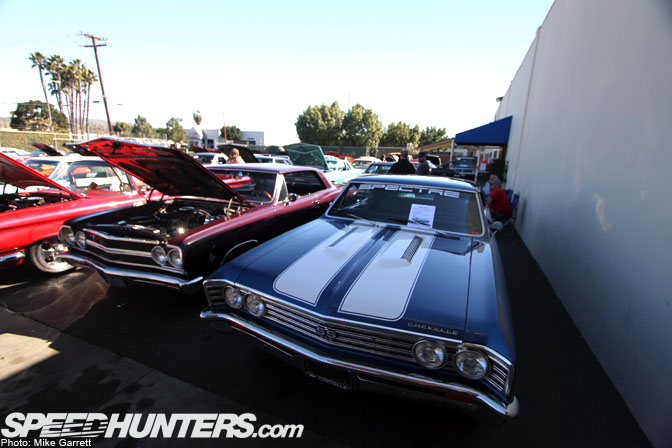 All in all it was a fine way to spend an afternoon. The turnout was great, the cars were cool, the food was delicious, and good discussion was had.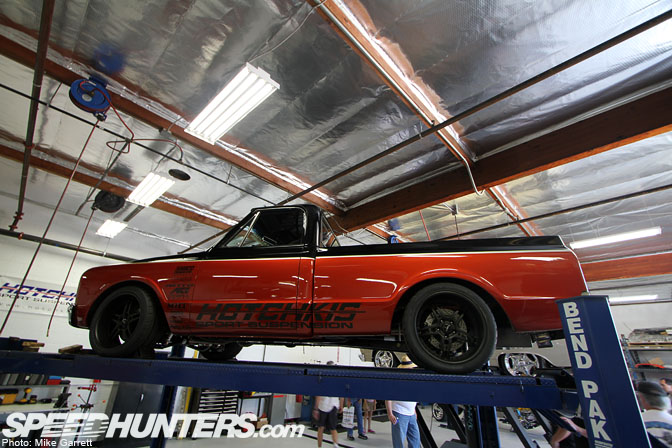 But more than anything, it got me really excited for the upcoming Hotchkis track day at Willow Springs. If there's one thing better than talking about muscle car handling, it's actually doing it on the track.
-Mike Garrett