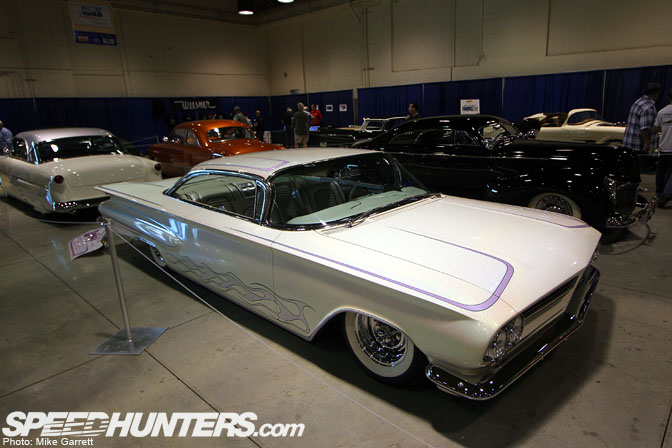 Every year the Grand National Roadster Show has one big theme that stands at the heart of the show. Last year it was a look back at the history of the race car, and this year it was a building dedicated to the art of the custom – the appropriately-named "Customs: Then and Now" exhibit.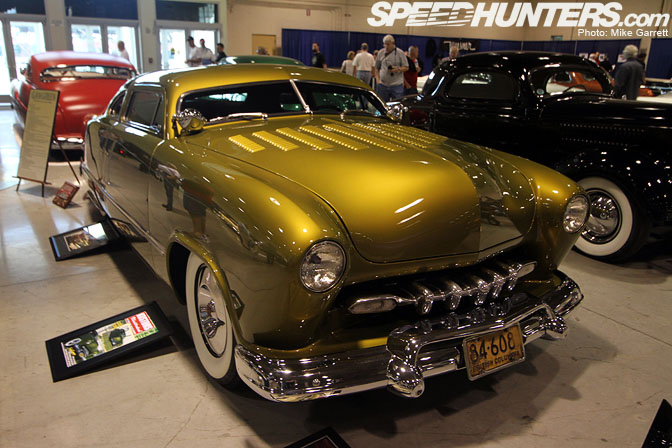 With over 70 custom cars on hand in this one building, one could see the
history of American auto customization unfold before their eyes. It was a celebration of chop tops, louvers, shaved handles, and everything else that defines these cars.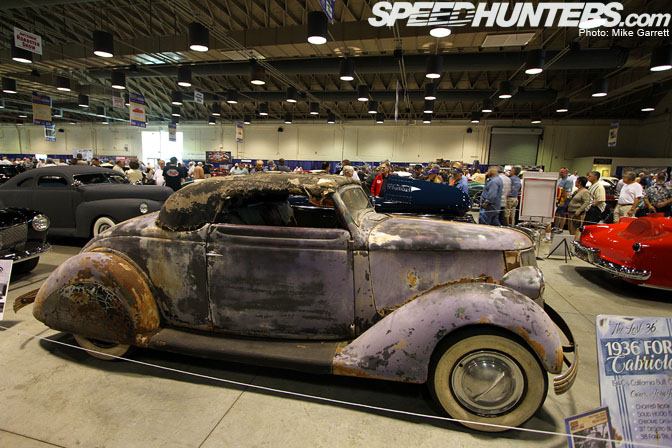 Some of the cars presented were so clean you could eat off of them, others not so much. This unrestored '36 Ford might have the the most extreme patina finish in the world.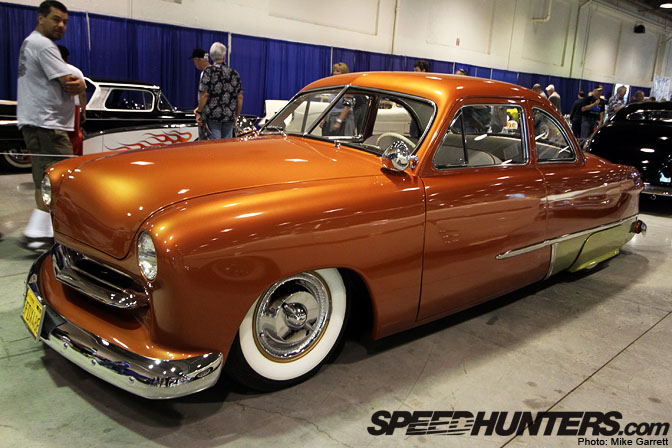 Some of the vehicles demonstrated the more restrained side of customization.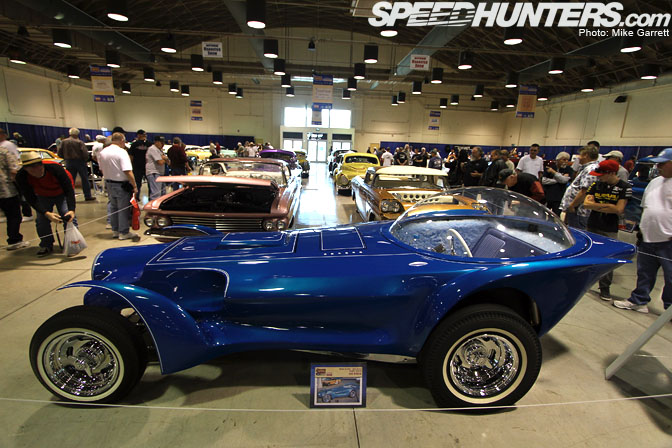 While others, like Ed Roth's "Orbitron" represented the wild show-only bubble tops of the '60s.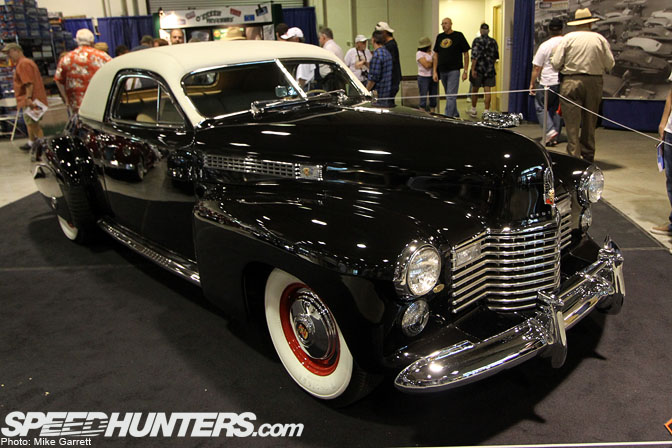 The Petersen Automotive Museum even brought out some of their historic coach-built customs from 1940's.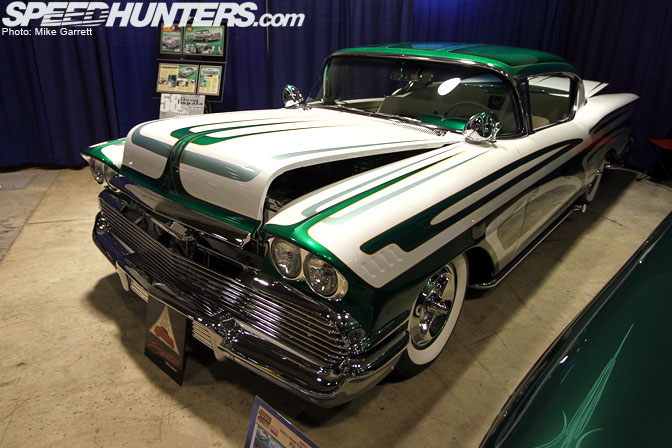 For me, anytime I see a customized '58 Chevy I'm immediatley reminded of the '58 that Ron Howard's character owns in the film American Graffiti.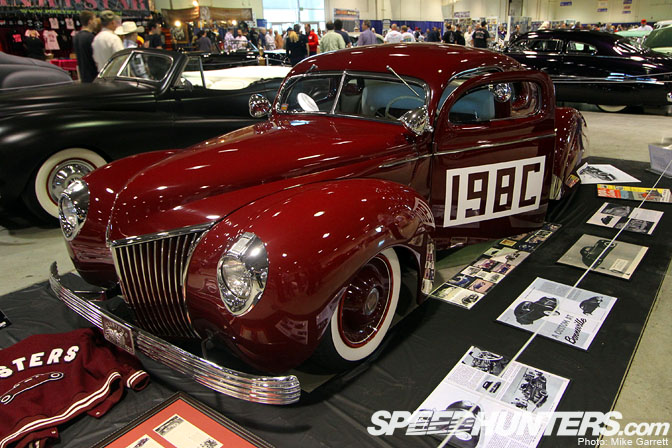 Not all customs were built to go slow and look cool. Some were built to to go fast and look cool – like this '39 Ford. It's seen action on both the dragstrip and on the salt at Bonneville.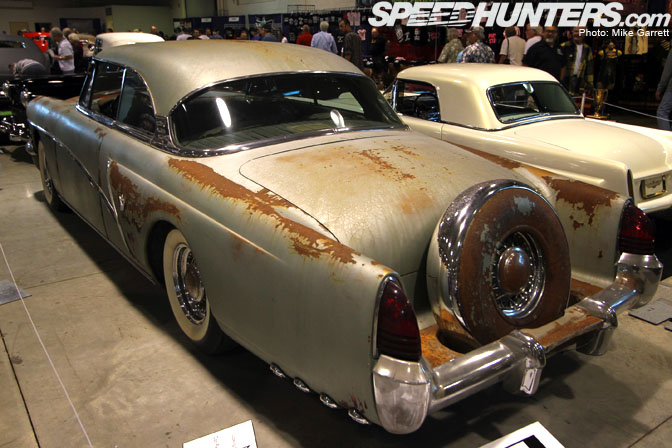 It might be hard to tell, but this custom creation from the '50s started off as a mild-mannered '52 Lincoln Capri.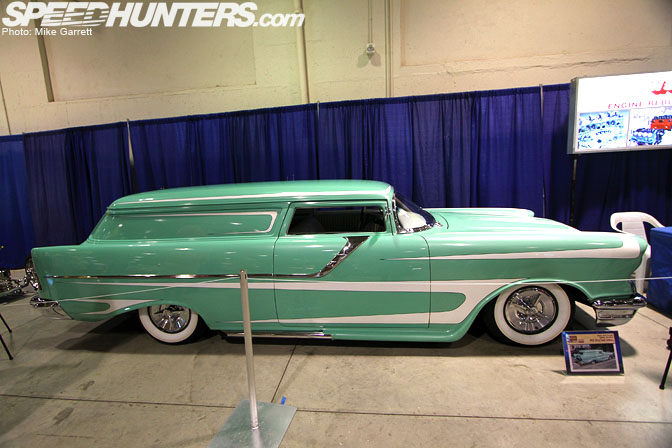 This chopped '57 Chevy panel wagon was too cool. Hauling in style.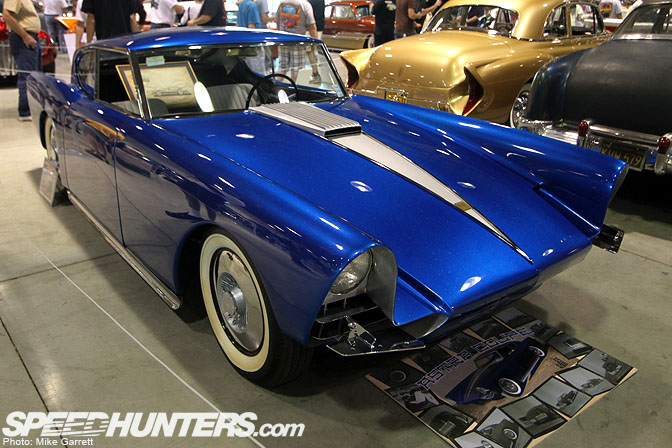 You know the builders have done quite a job when the base car's identity is ambiguous.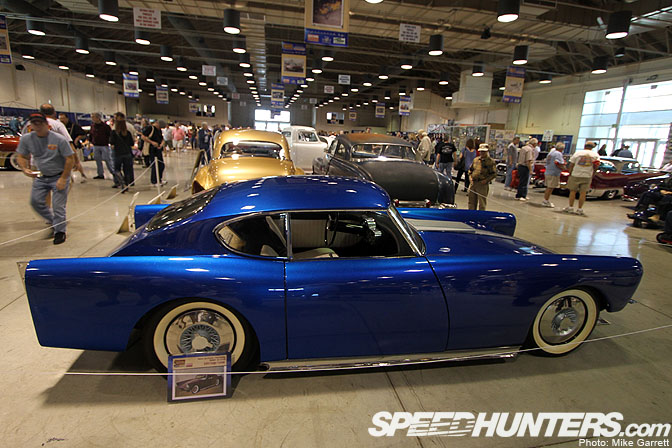 I'd say that's the case with the historic Astra Coupe.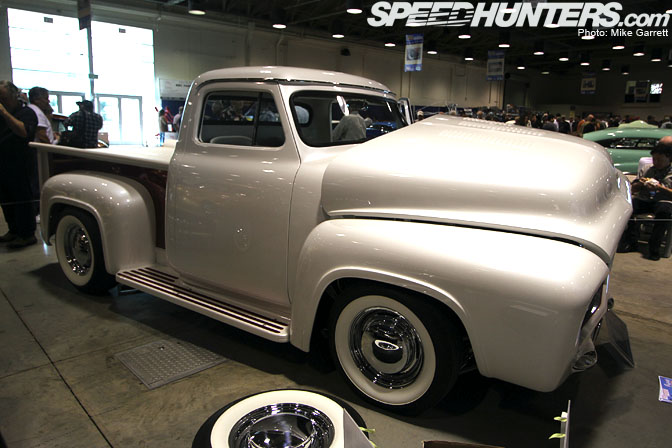 Can't forget about custom pickups either!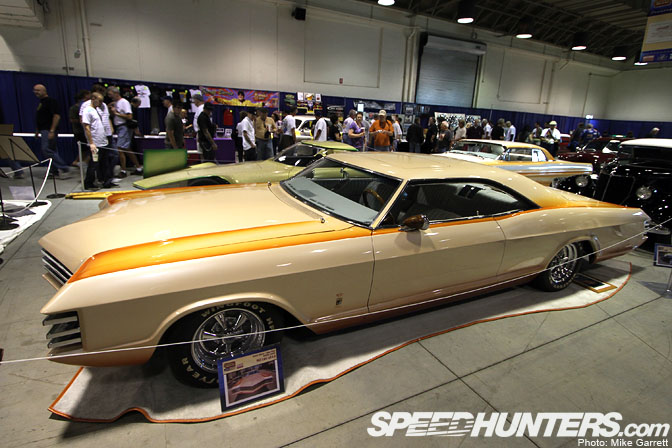 This long and low '65 Buick Wildcat represents a more modern side of custom show cars.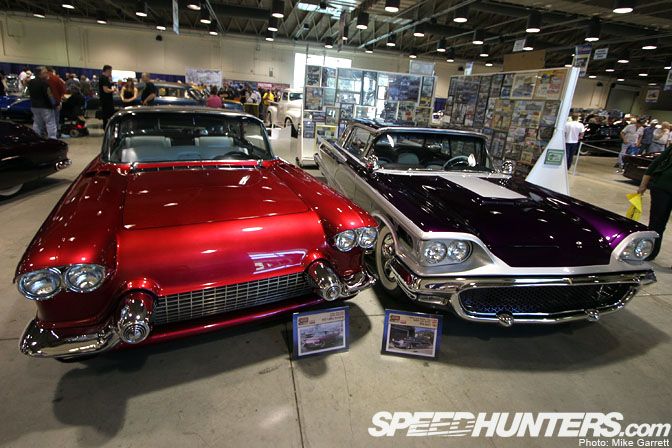 There was a large display dedicated to the late great Larry Watson. Perhaps the most famous auto painter of all time.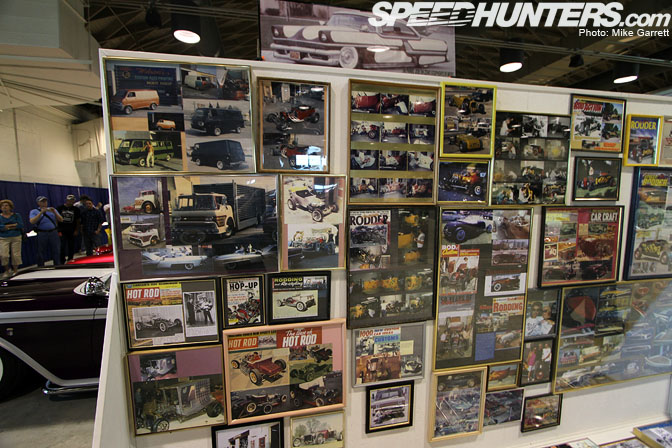 Thisincluded a huge selection of vintage photos featuring Larry's work. Not sure about you guys, but I can spend hours looking at this stuff.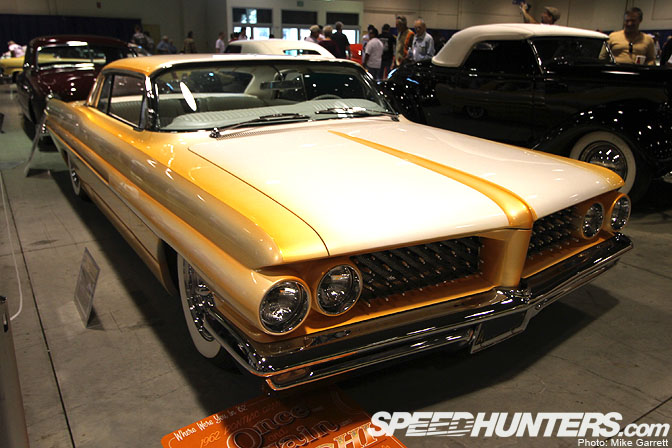 This '62 Pontiac Grand Prix was stunning. For a little trivia, did you know that '62 was the first year for this long-lasting Pontiac model?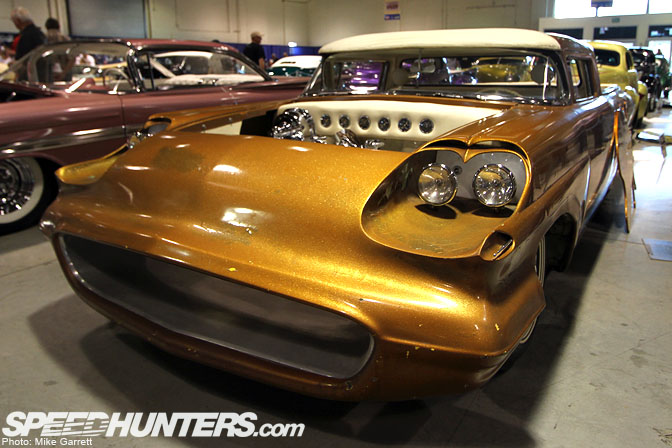 While I certainly appreciate the history, a few of these cars raise some questions in the aesthetics department. Is this the spiritual ancestor of kombat wide body kits and double deck rear spoilers for Cavaliers and Sentras?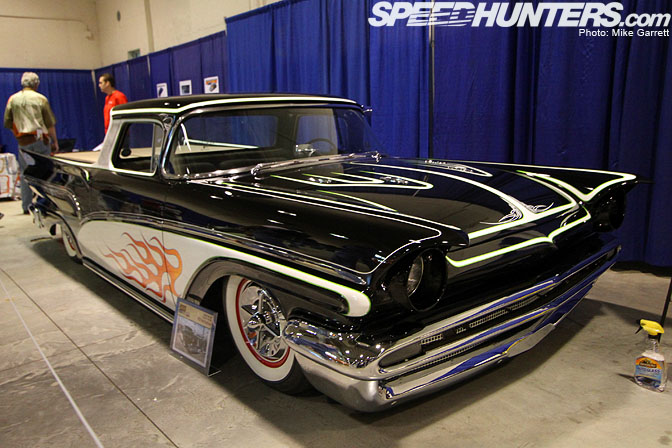 On the other hand, I can totally get on board with this Ranchero.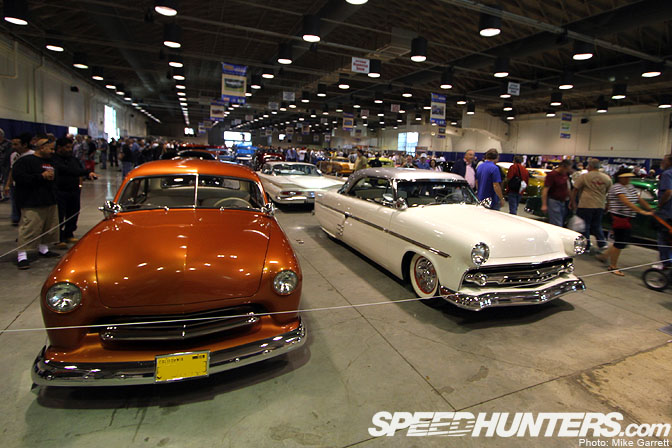 Well, that will wrap up my look at the Customs exhibit. I'll be back tomorrow with one last post to wrap up my 2011 GNRS coverage.
-Mike Garrett